Assetto Corsa Competizione has an impressive car and tracklist, even in the base game. With an assortment of GT cars and tracks to choose from, players are already spoilt for choice. However, the selection becomes even greater when DLC (Downloadable Content) is taken into account. In this guide, Coach Dave Academy will be outlining the details of every Assetto Corsa Competizione DLC so far.
Intercontinental GT Pack
Released on February 4th 2020, the Intercontinental GT Pack was the first DLC to be released for Assetto Corsa Competizione. This pack includes additional tracks from the 2019 Intercontinental GT Challenge as well as car liveries, teams, and drivers. This pack is available for $14.99.
The tracks included in the pack are some of the most famous and most enthralling to drive in all of ACC. Those included are the Mount Panorama Circuit, which hosts the yearly Bathurst 12 Hour, Weathertech Raceway Laguna Seca, which has hosted the California 8 Hours since 2017, the Kyalami Circuit, which hosts the Kyalami 9 Hours, and the Suzuka Circuit which hosts the Suzuka 10 hours – all of which have been laser-scanned.
45 new car liveries and 30 new teams are added to the roster including the Bathurst winning #912 Earl Bamber Motorsport Porsche, the #11 Planex SmaCam Racing McLaren which saw Mikka Häkkinen return to racing at the Suzuka 10 Hours, and the #888 Vodafone Mercedes which saw a trio of Supercars stars take to Mount Panorama. 50 new drivers are also made available such as Mikka Häkkinen, Kamui Kobayashi, and Craig Lowndes.
Additionally, this pack also adds new endurance racing game modes realistic to the Intercontinental GT Challenge, allowing drivers to race from 8-12 hours, making it a must-have for any high-level Sim Racer.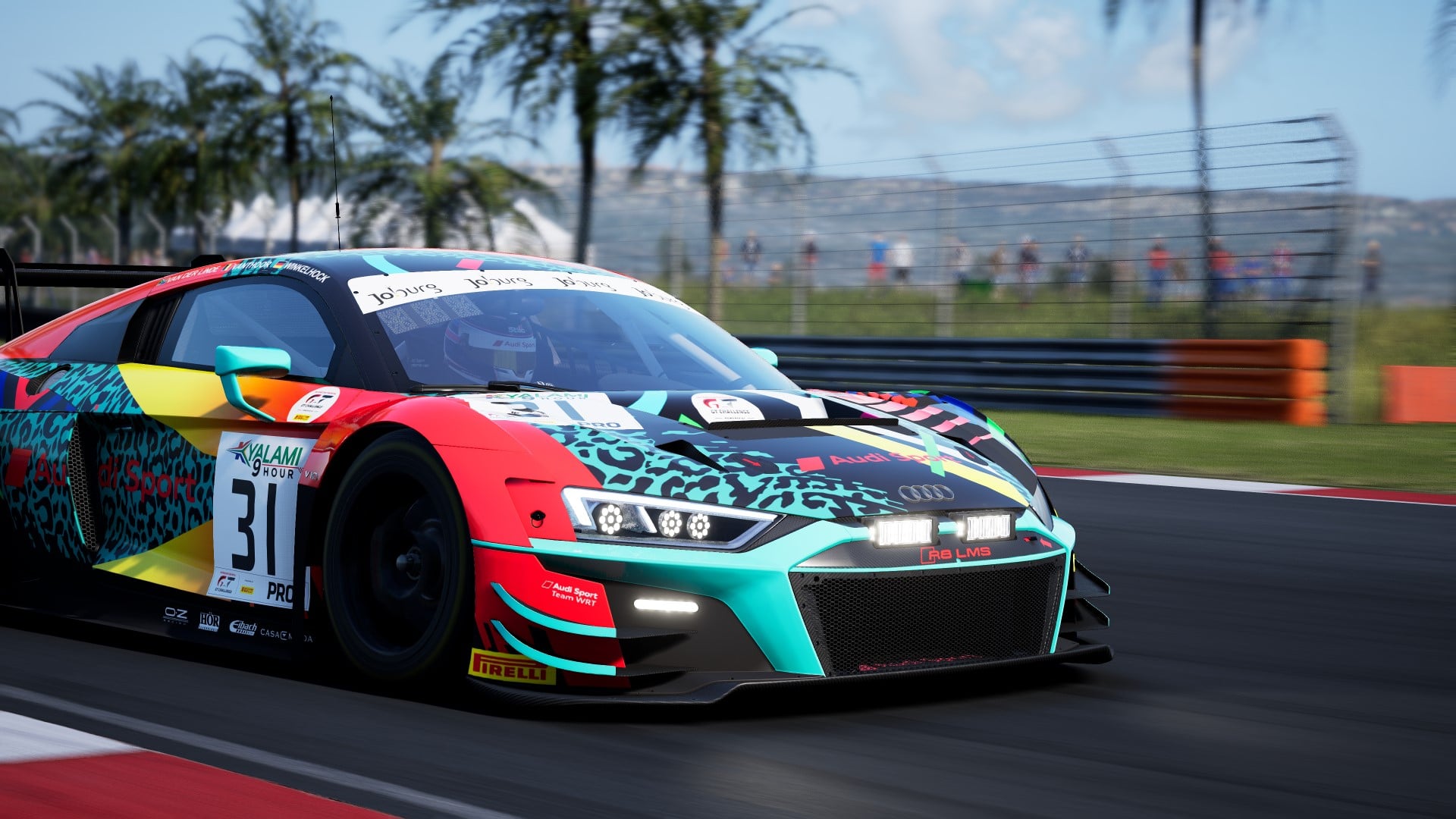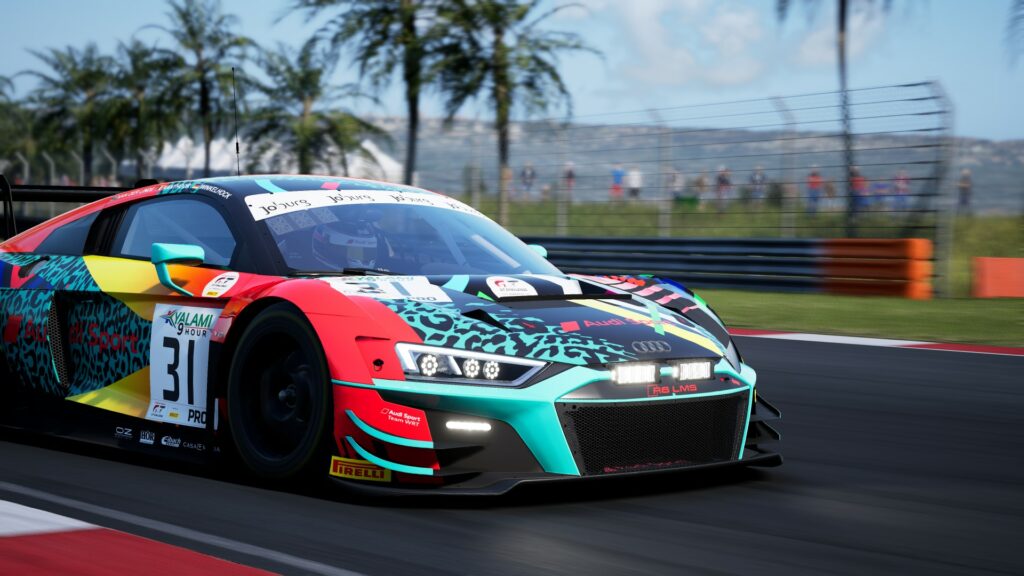 GT4 Pack
The GT4 Pack, as the name suggests, sees the addition of the GT4 class to Assetto Corsa Competizione. The pack includes 11 cars from the GT4 European Series which runs under the SRO umbrella of series', as well as a host of new liveries and two new game mode features. This pack is available for $19.99.
The new cars added to the game and the number of their respective liveries are as follows:
Alpine A110 GT4 (7 Liveries)
Aston Martin Vantage GT4 (7 Liveries)
Aud R8 LMS GT4 (4 Liveries)
BMW M4 GT4 (8 Liveries)
Chevrolet Camaro GT4R (2 Liveries)
Ginetta G55 GT4 (1 Liveries)
KTM X-Bow GT4 (3 Liveries)
Maserati GranTurismo MC GT4 (1 Livery)
McLaren 570S GT4 (5 Liveries)
Mercedes AMG GT4 (10 Liveries)
Porsche 718 GT4 Clubsport (4 Liveries)
This DLC also adds a GT4 season option in championship mode, allowing players to participate in either the 2019 GT4 European Series or a custom championship season. This also adds a GT4 sprint race game mode, which includes a 1-hour GT4 race format.
These GT4 cars are of the same level of quality and precision as we have come to expect from ACC. Just like their GT3 counterparts, they are all a pleasure to drive and can produce some brilliant racing.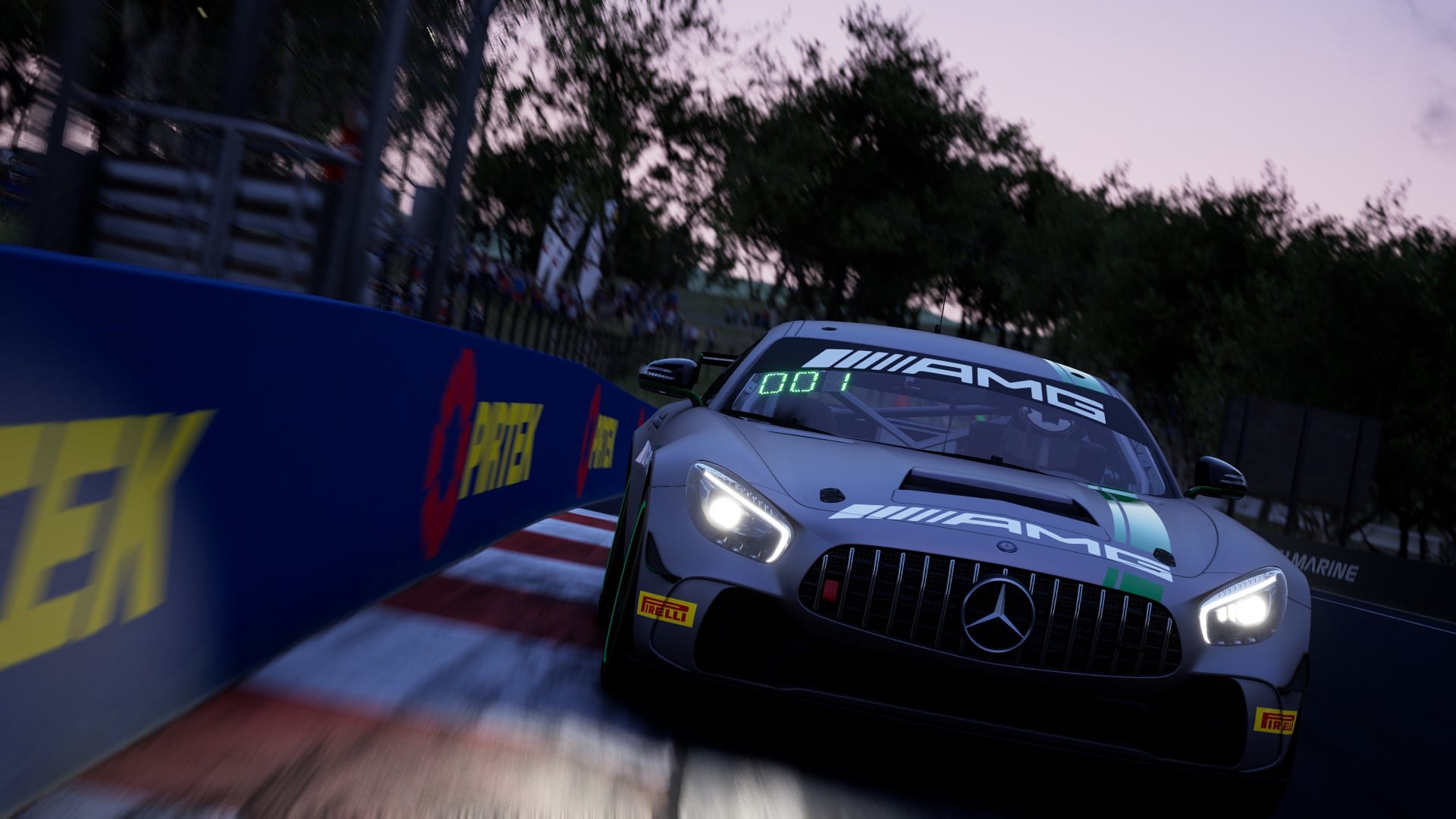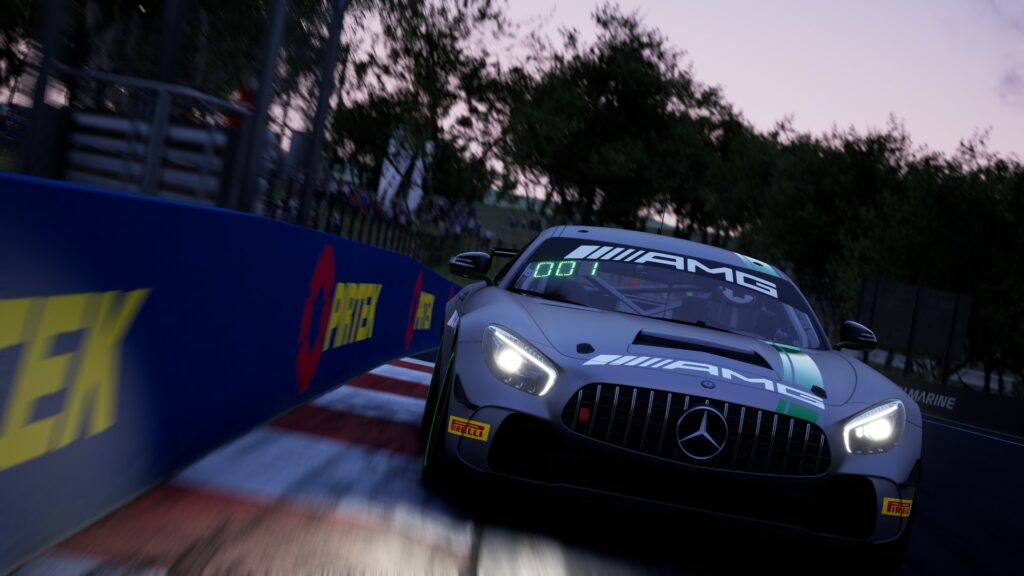 2020 GT World Challenge Pack
The 2020 GT World Challenge Pack sees the addition of the 2020 season to Assetto Corsa Competizione including new cars, liveries, a new track, and more. It is available for $8.99 – less than the two packs already covered.
The 2020 GT World Challenge Pack adds 60 new car liveries to the game, such as the championship-winning AKKA ASP Team livery which is now featured on the new Mercedes-AMG GT3 Evo, joining the car roster alongside the new Ferrari 488 GT3 Evo via this DLC. Along with the new liveries, every driver that participated in the 2020 championship in real life is also added to the game.
Furthermore, the pack also sees a new tyre model for the new Pirelli DHE tyre used in the championship, 2020 specific BoP, and a laser-scanned Imola Circuit, which made an appearance as the season opener for the 2020 GTWC Europe series. Imola is one of the most famous tracks in all of racing history and certainly lives up to expectations. Although you may dismiss it as being non-important, the new tyre model is a great step up from its 2019 counterpart and brings us ever closer to real life.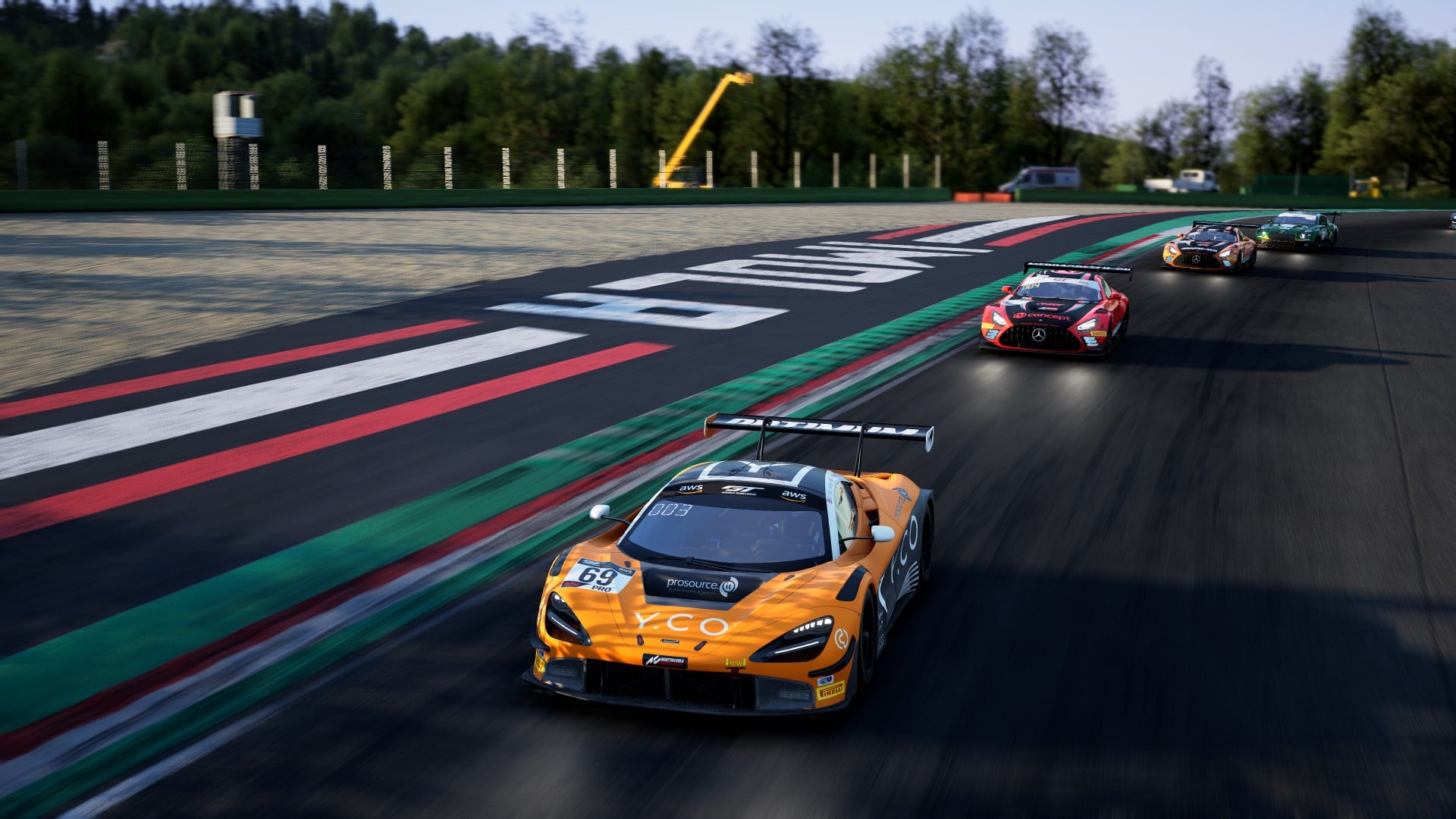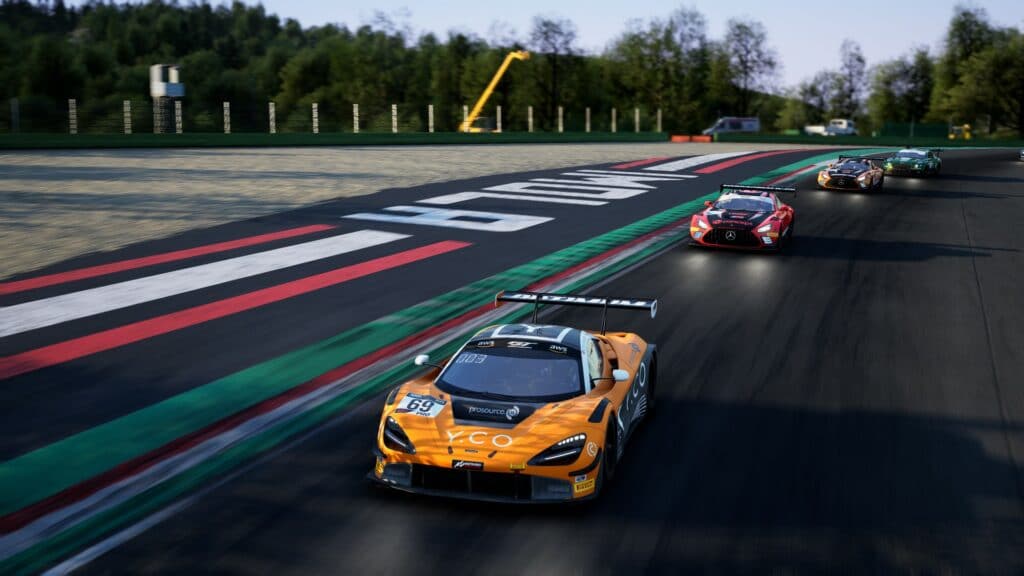 British GT Pack
Released on February 11th, 2021, the British GT Pack is the latest DLC pack to be released for Assetto Corsa Competizione. It contains new tracks, liveries and drivers from the 2020 British GT Championship. It is available for just shy of $16.
The British GT pack adds 40 new liveries, such as offerings from Beechdean AMR, JMH Automotive and TF Sport, as well as 70 drivers from the season. Three iconic British tracks are also added to the roster, being Snetterton Circuit, Donington Park Circuit and Oulton Park Circuit, all of which have been laser scanned and are staples in your ACC experience. To read more about these tracks, The Sim Grid Pits has an article for you.
The 2020 championship season has also been added as a single-player mode. Regardless of whether they own the previously discussed GT4 pack, players will still be able to race alongside GT4 cars in a season of multiclass racing.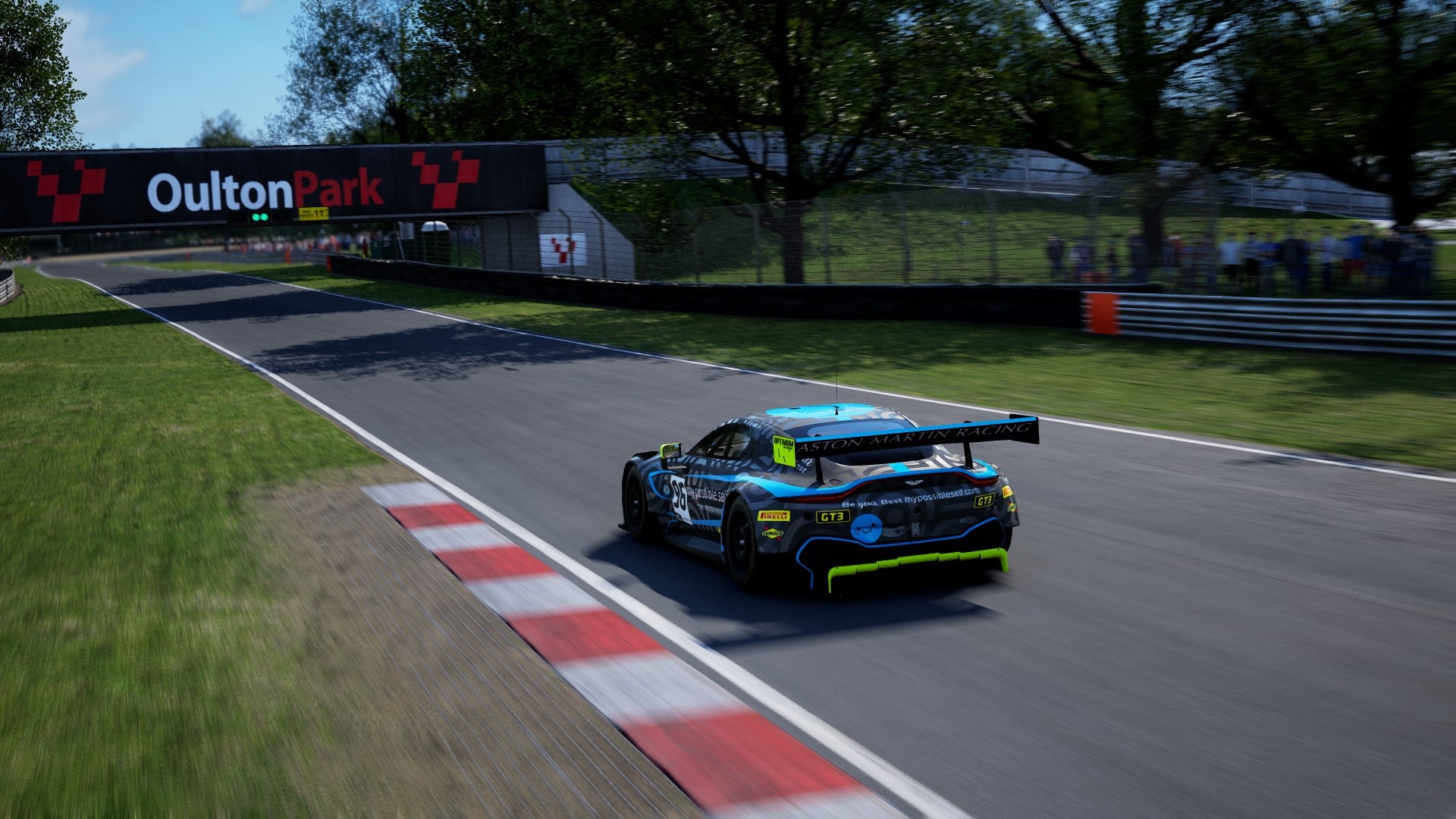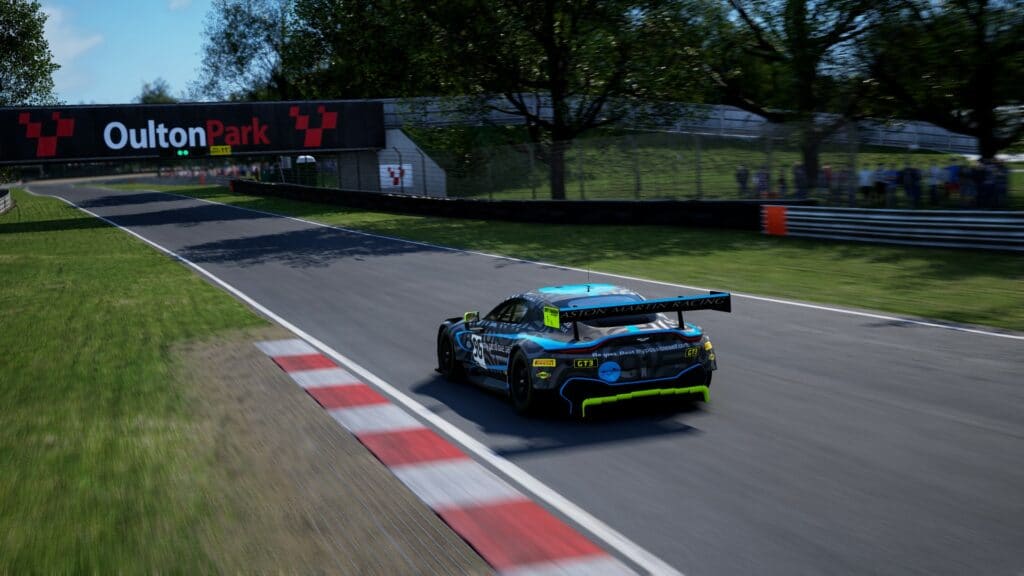 Over at The Sim Grid, one of these tracks, Donington Park, will host the Donington 12hrs as round three of The Sim Grid x VCO World Cup in a month's time – a must-watch event for any fan of racing.