From time to time it seems that the console community get left behind in the world of Assetto Corsa Competizione, the previous update for them in November last year, gave them the USA DLC content 5 months after PC sim racers. This time however console sim racers only had to wait two short months to catch up, so props to Kunos, 505 Games and Untold Games for implementing this build faster than anything previously. Let's hope it's free of bugs that seem to plague any new updates lately. All will be revealed next week!
The Free Content First
Before we look at the paid content, let's see what console sim racers can look forward to that comes totally free of any charge, starting with some physics updates. Version 1.9 includes a new suspension model, a new aero model, a new tyre model and a new setup philosophy that removes these 'meta' tricks that have become accustomed to Assetto Corsa Competizione in recent months. This means a larger operating window for your tyre pressures (now between 26.0-27.0), better handling on curbs (they won't kill you as much) and more ways to win with different philosophies on setups all producing similar lap times.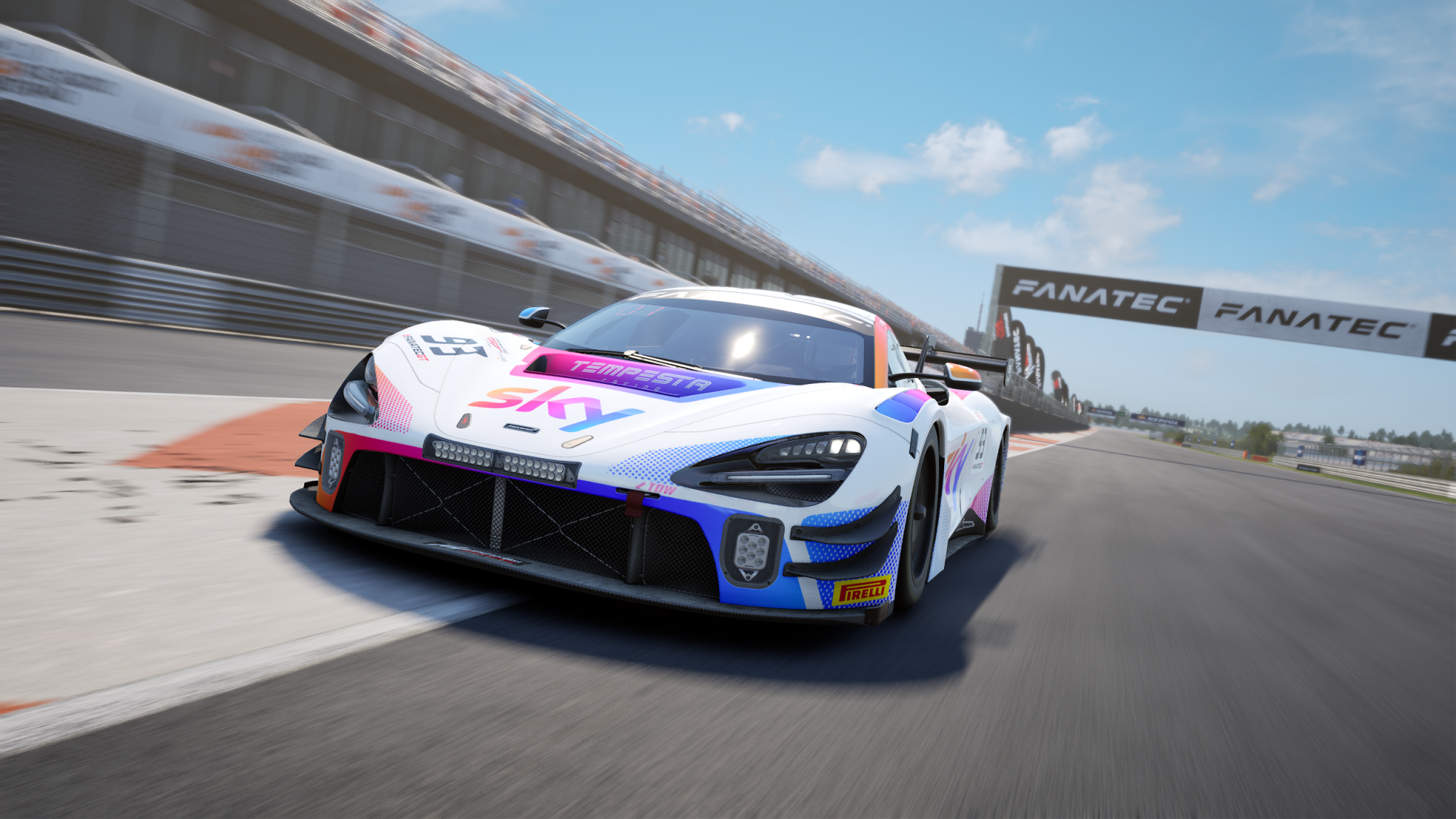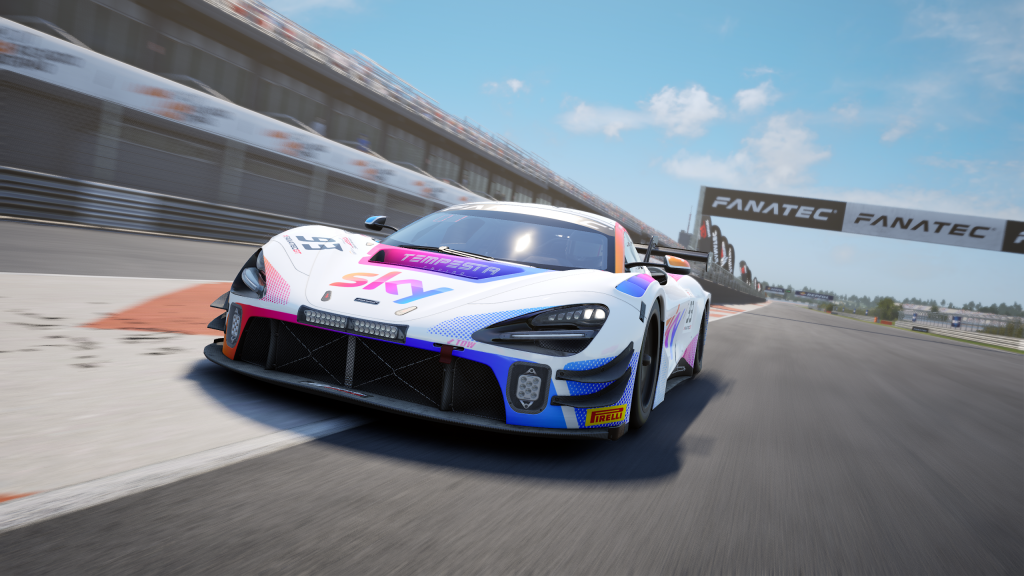 Now come the free cars! Starting with the Mercedes AMG GT3 Evo, which isn't a new car directly, but it may as well be because the Mercedes-AMG has received a plethora of new upgrades, including changes to its suspension & handling and aerodynamics and overall balance. When it dropped on PC we released a full Merc AMG GT3 Evo announcement, so go check that out to access the latest setups, hot laps and release notes.
Then we have the new McLaren 720 GT3 Evo, which is a completely new car for console sim racers to get their hands on. The Evo version includes a new aerodynamic package, (check out the new front bumper winglets and completely revised rear wing). The changes bring a shift to the aerodynamic balance, while the suspension's range was also increased. PC users will quickly tell you this car is tricky in the super slow corners, but a rocket in medium to high-speed circuits. It will be a fan favourite once again after the previous McLaren fell behind. Just like the Mercedes, Coach Dave Academy worked very hard to ensure the setups cater for as many different driving styles on release to PC, so you can get a head start right away if you check out the full McLaren GT3 Evo announcement.
The Paid DLC Content
Dubbed the biggest update to Assetto Corsa Competizione ever, console sim racers can look forward to receiving 3 new cars and 1 new track on top of the free content that is coming. You will be pleased to know that you will be able to race the new Ferrari 296 GT3, Porsche 992 GT3 R and Lamborghini GT3 Evo 2 around Ricardo Tormo Circuit aka Valencia.
Pricing for the DLC when it came to PC cost €12.99/$12.99/£10.99 – So you can expect it to be around the same price when the DLC hits next week.
We have gone into some depth to explain every single bit of detail about all 3 of the new cars and the new track in our Whats new in ACC v1.9 article, which you should read after you finish this.
Coach Dave Academy V1.9 Plan For Console
With V1.9, comes the need for brand new setups, meaning V1.8 setups will now be removed from the website entirely. Coach Dave Academy will be adopting the same naming convention for our setup files as V1.8 however. The naming convention will include the V1.9 version number (CDA4), the car name, track abbreviation, and setup type. The setup types will include fast, safe, and qualifying setups for each car and track combination.
Just like the change from V1.7 to V1.8 and changing to CDA3 before, with the new V1.9 update, console users will want to change the setups you use from Coach Dave to CDA4. That means anything with the CDA4 tag in either the store page on the website or in the file name as a subscriber is what you should be using: 
If you are unsure of the naming convention currently:
CDA4 – V1.9 version number
M4 GT3 – Example car name
BAR – Example track abbreviation
RS – Safe setup
RF – Fast setup
Q – Qualifying setup
Setup name examples include:
Fast: CDA4 M4 GT3 BAR RF04
Safe: CDA4 M4 GT3 BAR RS04
Qualifying: CDA4 M4 GT3 BAR Q04
As always, to benefit the most from Coach Dave Acadamy's extensive range of setups you need the ACC subscription and the Coach Dave Delta app. The beauty of this entire update and DLC content drop on console is that we have the head start due to its arrival on PC two months earlier.
How Do I Read The Setups For The New Cars?
The Coach Dave team will be hard at work before the console release on the 27th of June to update the console wizard to accommodate the brand new DLC cars that will be coming to the console version of ACC, including the new DLC car, the McLaren 720s Evo. Other cars like the Mercedes AMG GT3 Evo that got a mechanical overhaul will also be updated so that the setups can be read correctly.
Remember that you can find the console wizard in your account area on the website under your download area like so:





From the 27th of June onwards, the only products you will be able to purchase on Coach Dave will be CDA4-related bundles. Anything that predates V1.9 will be removed to avoid confusion. This will be applicable to Delta too.