With the recent v1.6+ updates for Assetto Corsa Competizione, sim racers saw two new cars, four new tracks and an entirely new balance of performance (BoP) to match the 2020 GT World Challenge Europe season, as well as the British GT BoP being introduced in Sim Racing.
For any sim, these changes could flip car performances on their head and leave drivers with a completely new outlook on which cars are the fastest, whether it be for hot lapping or endurance racing. So, in this guide, Coach Dave Academy will talk you through the strengths and weaknesses of the 2020 challengers after the v1.6+ updates in Assetto Corsa Competizione.
As always, all the ACC Cars mentioned in this article will have setup bundles available via the Coach Dave Academy, where you can find both track and series-specific bundles!
How Do We Collect Our Data?
Here at Coach Dave Academy, we have a team of incredibly talented drivers and engineers who spend countless hours turning laps analysing every car in Assetto Corsa Competizione. This process of data analysis and pace extraction is what allows our team to find a car's boundaries, and therefore it's performance relative to its competitors. It's during this same process that our team of engineers can bring you such incredible setup bundles for your very own use, so the process used to calculate where these cars lie is no five-lap affair.
What is the Fastest Car in ACC?
In prior versions of ACC, The notoriously difficult-to-drive Porsche 911 II GT3 R was previously the fastest car in ACC. However, since the V1.6+ updates, there has been a shift. With that being said, Coach Dave Academy's pick for the fastest overall car right now in V1.7 of Assetto Corsa Competizione is the Ferrari 488 GT3 Evo.
Ferrari 488 GT3 Evo
Coach Dave Academy's pick for the fastest overall car right now in Assetto Corsa Competizione is the Ferrari 488 GT3 Evo. The Ferrari's 'Evo variant' was released just a couple of months ago, but since it's release as part of the 2020 GTWC DLC, it has struck players as being a brilliant all-around car, just like its predecessor.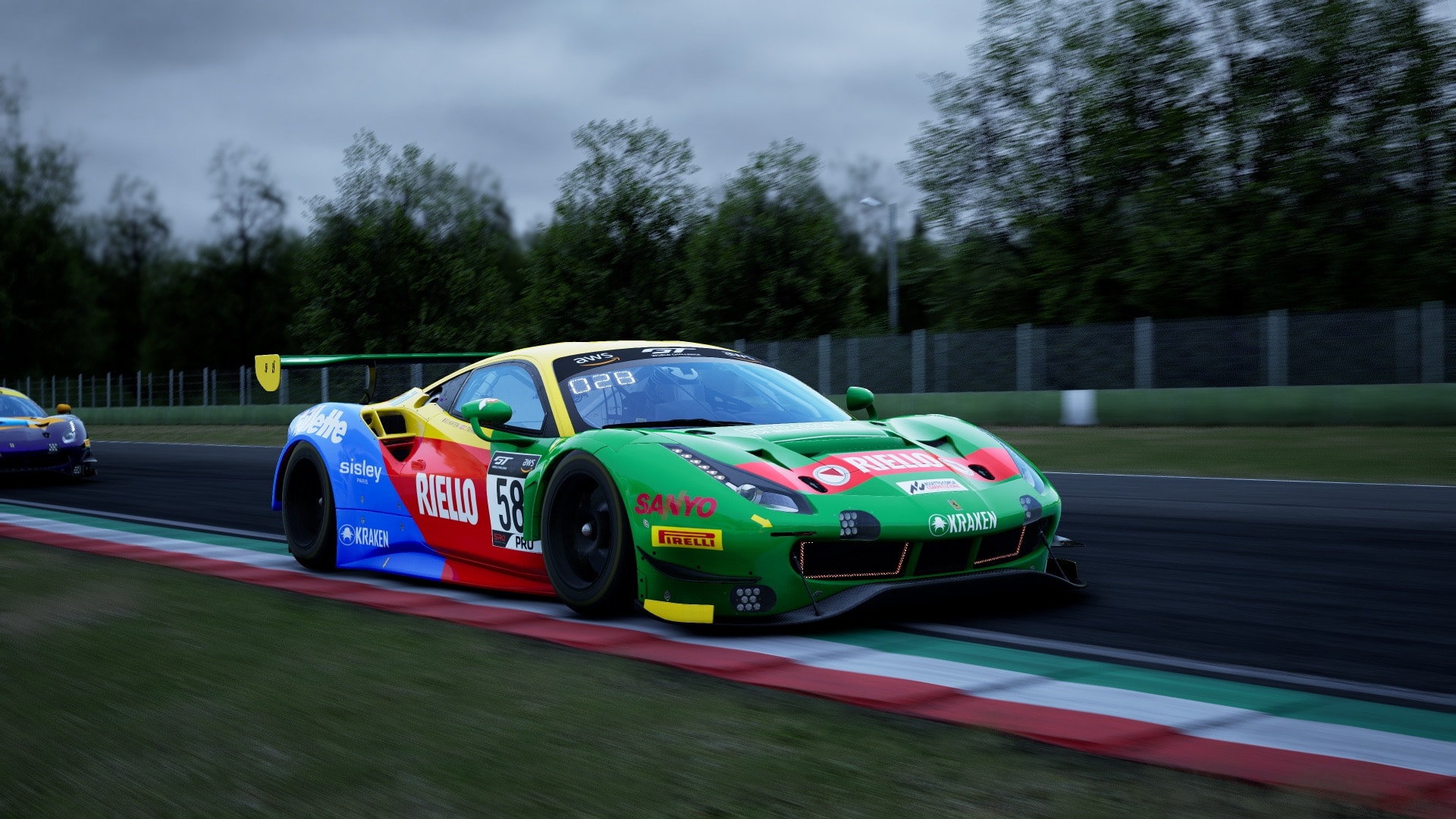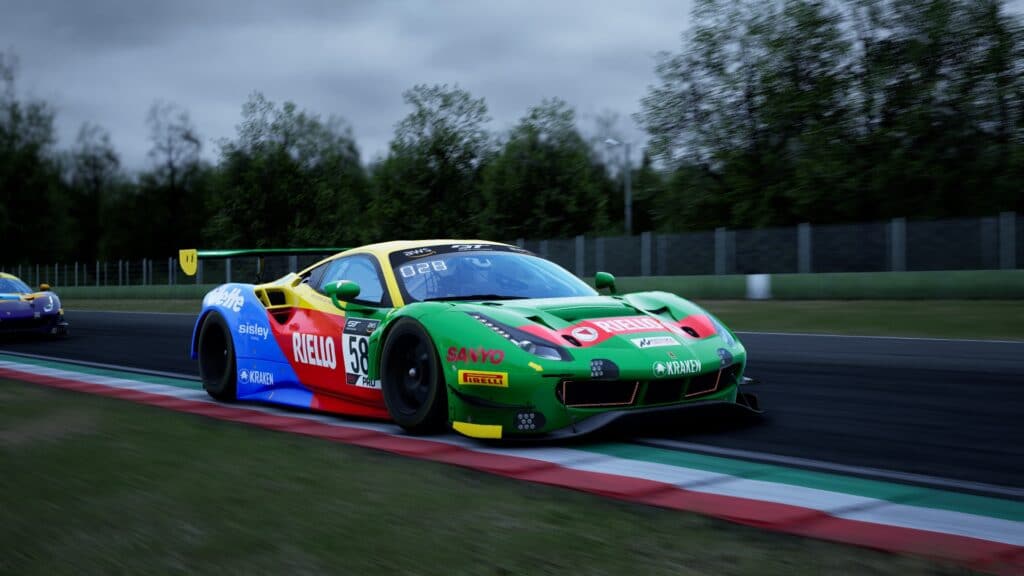 With the Evo update, it saw a lot of improvements in aerodynamic balance, an upgrade that has helped it to become our top all-around choice.
However, it is especially strong at high-speed circuits, proving its top speed and latitudinal grip is where it excels. Although in previous patches the Ferrari has been out-paced by much more on-edge cars such as the Porsche and Lamborghini, with the latest update, we have seen those cars tail off in pace, allowing the Ferrari to come through.
Mercedes AMG GT3 Evo
Our second choice for the fastest car is the Mercedes AMG GT3 Evo – a car also released as part of the 2020 GTWC DLC. The Mercedes is a car that will give you the best from the mid and front-engine worlds, making a name for itself as another car that won't bite back too strongly if you go over its limits but can still deliver some brilliant on-the-limit lap times.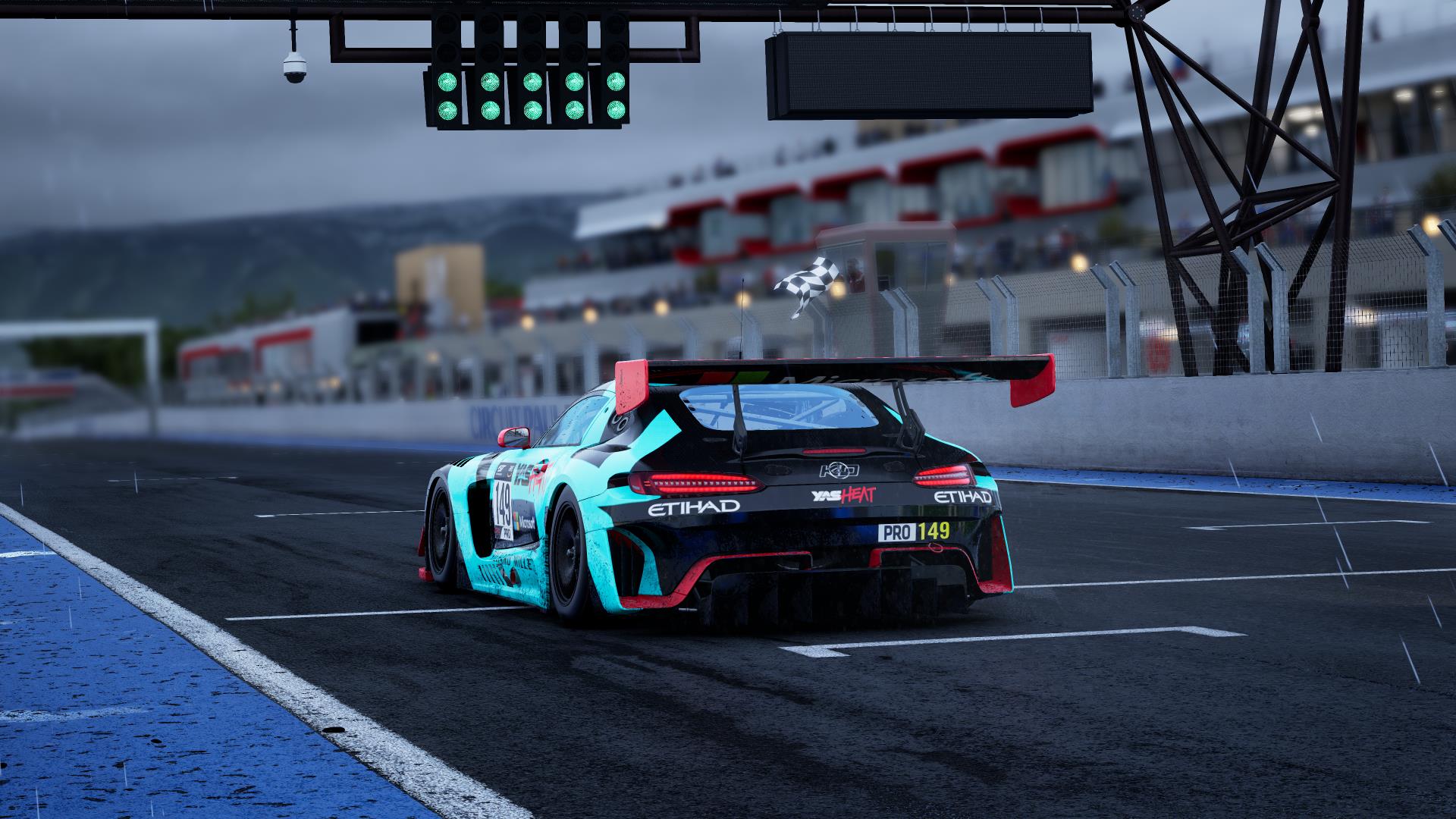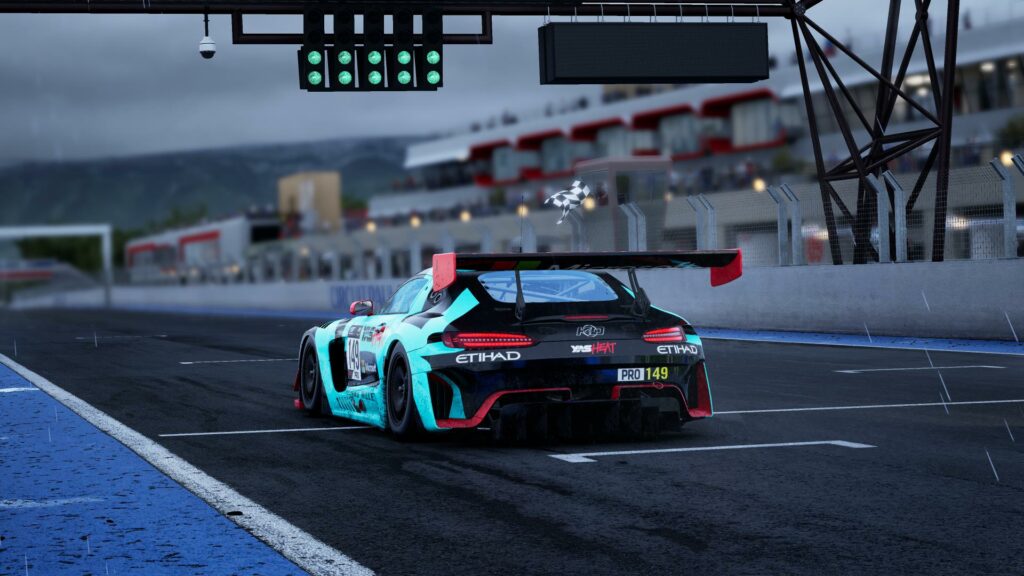 It is especially strong at high-speed tracks like Monza, but our data shows that it is still very much of a contender in both low and medium speed circuits due to its superior acceleration.
It's certainly no slouch in a straight line either, but as a result, struggles with fuel consumption, a negative quality that the Ferrari does also possess but not as drastic as the Mercedes. It is slightly more challenging to drive than the Ferrari due to its poorer traction and lesser stability, however, this can be made up for by its ability to ride kerbs much more aggressively.
McLaren 720s GT3
The McLaren 720s GT3 is an option that not all drivers may consider due to its unique high aero driven handling qualities, however, it has recently risen to the top of our lap time charts. It requires more time to learn than front-engined or most mid-engined cars, however, once you pass these barriers, the McLaren is certainly a strong choice.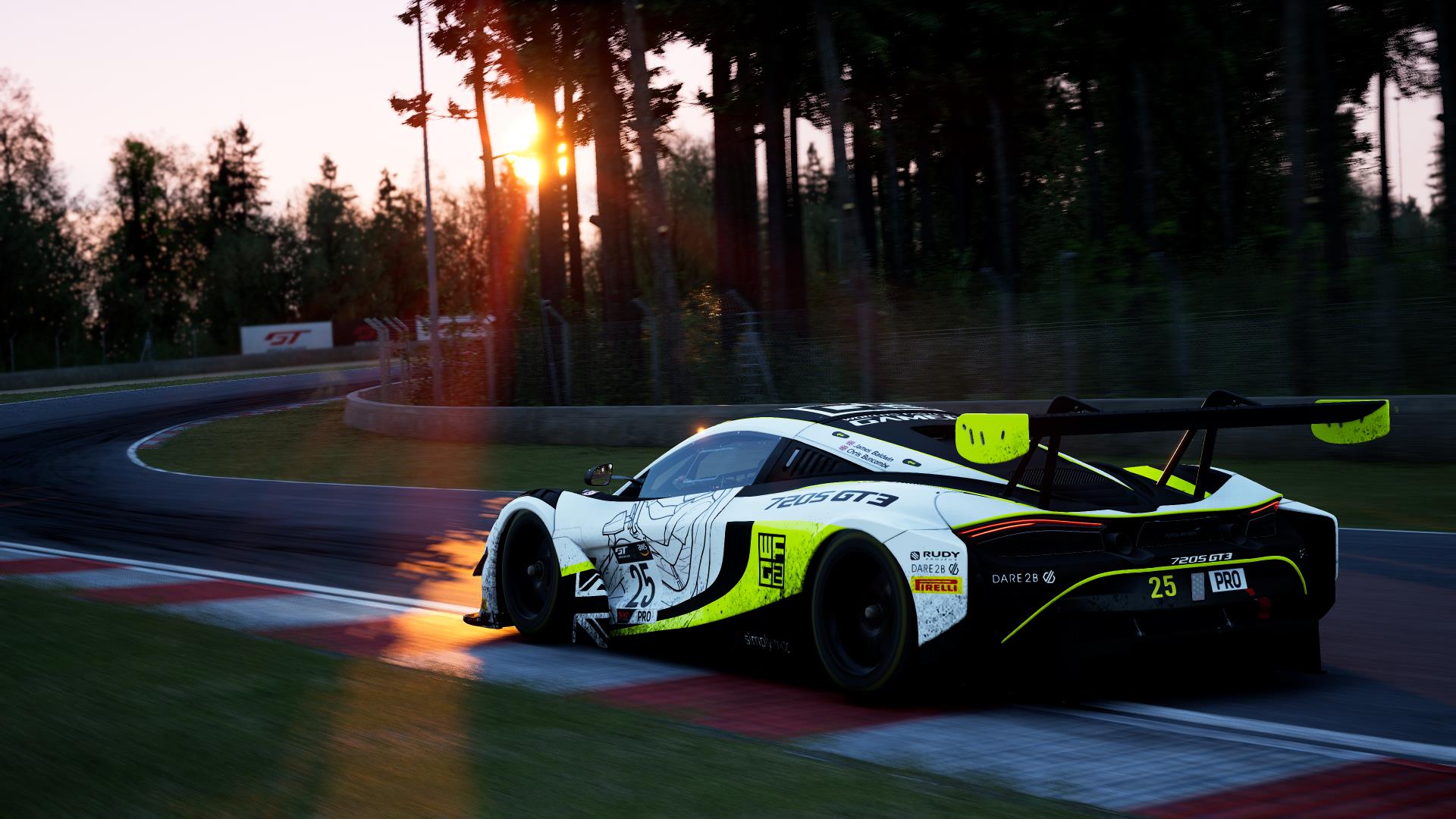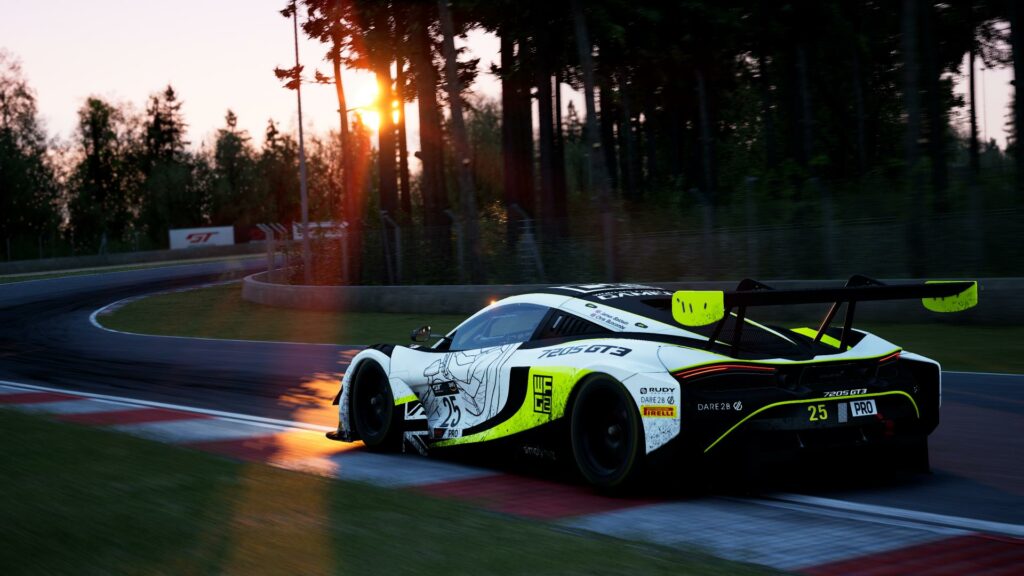 Through medium and high-speed corners, it is one of the strongest and most rewarding cars to drive. It's also one of the most agile cars, making its weight transfers smooth and easy to deal with. In a straight line, it performs relatively well but can struggle to deal with bumps/kerbs consistently, meaning that at lower speed circuits it can fall short. However, for medium and high-speed circuits, it is certainly a challenger for the top spot.
The best ACC cars for high-speed tracks
Falling under the high-speed track category is:
Silverstone
Circuit Paul Ricard
Mount Panorama
Monza
Spa-Francorchamps
Taking the spot of the fastest car at high-speed tracks is a car we have already mentioned, the Ferrari 488 GT3 Evo. The Ferrari certainly takes the honours in this category, as its high-speed grip shows to be a cut above the other cars. Especially at a track like Spa, this along with its solid top-end speed gives you a very strong package.
For the second and third fastest cars, the Mercedes and McLaren prove to also be very strong options. The Mercedes especially is renowned for being a rocket in a straight line, so a high-speed track is where you will get the most out of it. As for the McLaren, it's higher speed grip plays to its advantage making it a good alternative to the Ferrari or Mercedes.
Track maps for all of the circuits aforementioned can be found via this link on the Coach Dave Academy website, where you can; Make notes, gather data and collect vital information for your next time out!
The best ACC cars for medium-speed tracks
The tracks classified as medium-speed are:
Kyalami
Nurburgring
Misano
Suzuka
Barcelona
Imola
Donnington
Snetterton
Medium speed tracks tend to consist of more corners whilst remaining at a high speed, meaning that a car that you can rely on is crucial. Therefore, our pick for the fastest car at medium-speed tracks is the Aston Martin V8 Vantage GT3.
The Aston Martin is a great choice for handling any medium-speed circuit. It's a car that loves to be driven right on the limit and has a very wide operating window, meaning that it's right at home on a big variety of circuits and the challenges they possess. Its stability makes it perfect on the edge too, making it both fast and reliable.
Coming in as our second and third picks are once again the McLaren and Mercedes. As for medium speed tracks, the McLaren is at home but is just pipped by the Aston Martin, however, the same qualities apply as at a high-speed circuit – the McLaren is still great at higher speed cornering.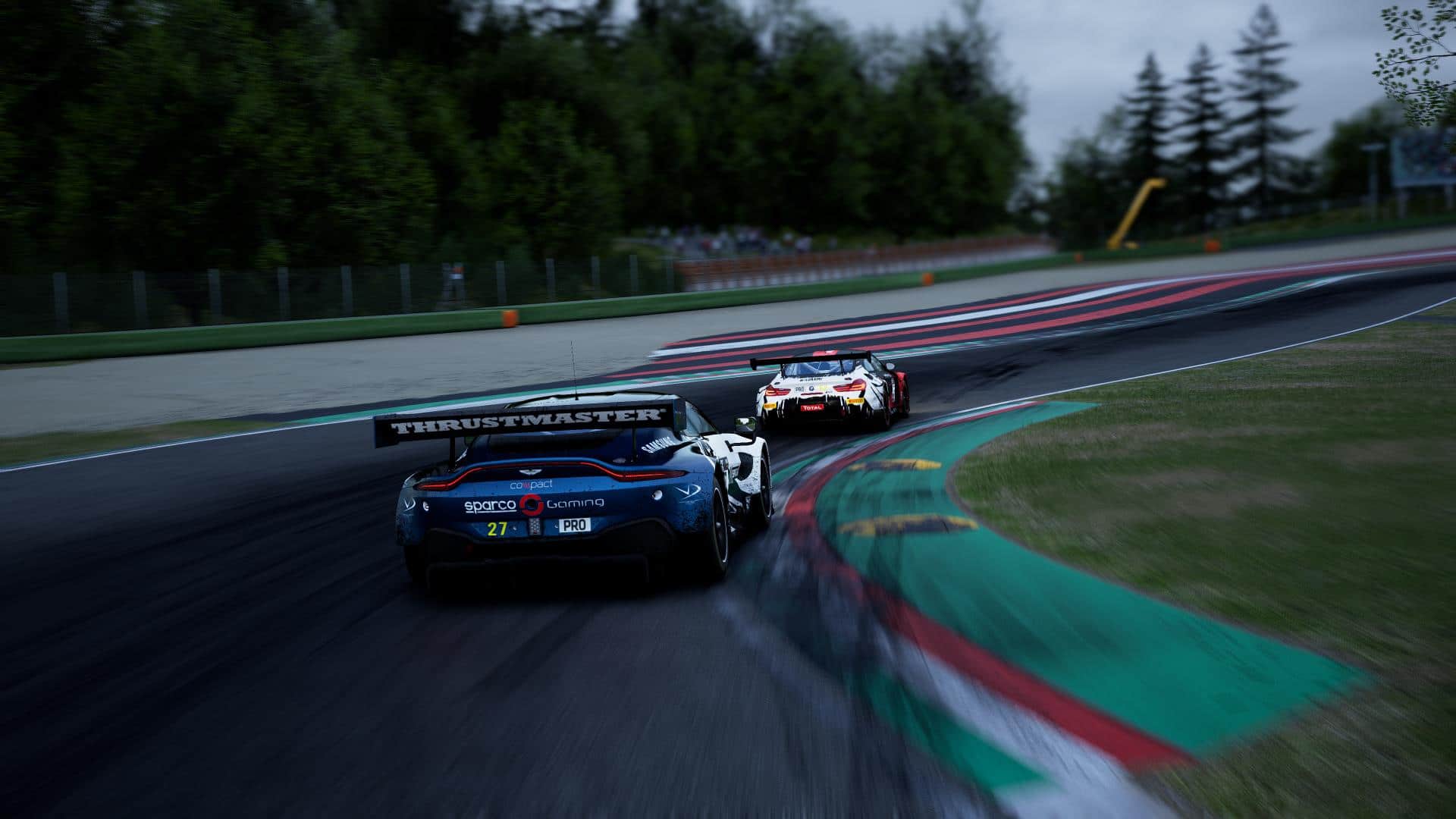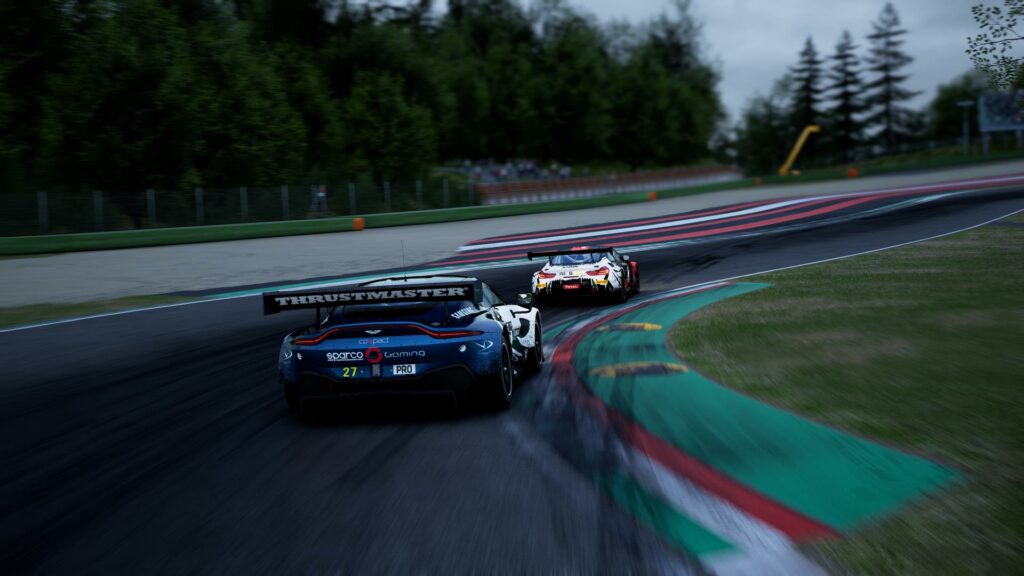 The best ACC cars for low-speed tracks
The tracks that fall under the low-speed category are:
Laguna Seca
Zandvoort
Zolder
Hungaroring
Brands Hatch
Oulton Park
Our top pick for low-speed tracks is the Bentley Continental GT3. Low-speed tracks are usually the most technical, where kerb riding and acceleration are key attributes. The Bentley ticks all of these boxes so is the perfect choice for a low-speed track, it also has an exceptional BoP at the majority of these tracks on the list.
In terms of alternatives to the Bentley, the Ferrari and Mercedes Evo's are your best bet. Both are also strong in acceleration and in the case of the Mercedes, are decent at kerb riding. They are both also pretty good when it comes to low-speed balance, so make good runners up to the Bentley.