Introduction
As you might have seen from our recent announcement, we have now collaborated with Popometer for Assetto Corsa Competizione. As part of this collaboration, Coach Dave Academy will now be publishing data packages for all completed track/car combinations on the Popometer website for customers to analyse and compare with.
As a Coach Dave Academy customer, by selecting the special membership we have on Popometer, you will have full access to the tool to get started. Without further ado, let me explain the details…
What Is It?
With this subscription, you can now compare yourself to telemetry from all Coach Dave Data Packages that are uploaded to Popometer. Submitted data packages from Coach Dave Academy include the very same reference laps from all 3 setups per track and car combination that you receive in your normal bundles, fast, safe and qualifying.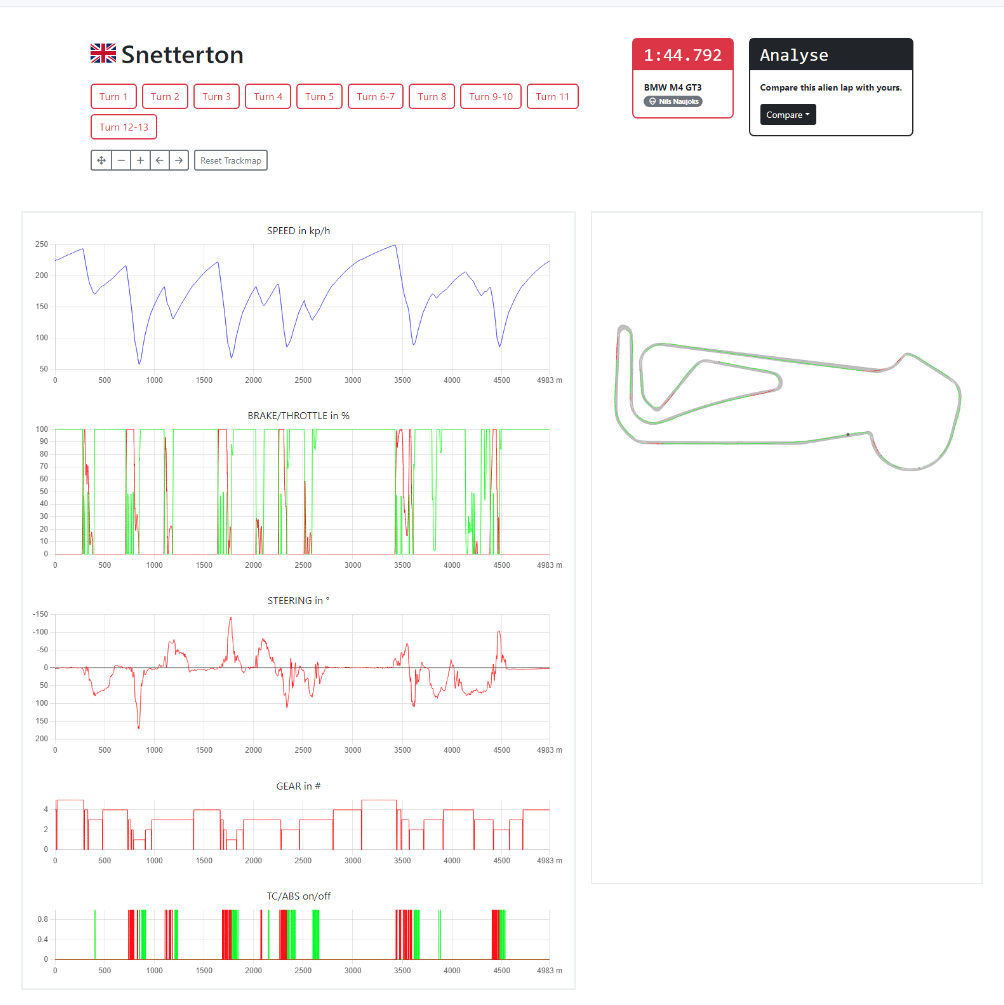 This functions as an addition to the Coach Dave Setup Subscription (see below), that gives you access to their setups database. Both subscriptions form the perfect combination for beginners, casual and enthusiast drivers, who want a one size fits all solution to setups and data, without the worry of having to learn the nuances of other telemetry applications like Motec.
Wait, How Is This Different From My Coach Dave Subscription?
Motec can be a complicated and hard to read tool when it comes to Assetto Corsa Competizione. By teaming up with Popometer, the data laps recorded by all our Coach Dave drivers during sessions can now be viewed in an easy to digest format without confusing maths channels getting in the way.
This is a separate addition available to all customers, where the very same data laps we save in Motec can now also be viewed in Popometer. This comes with unique benefits Popometer has over Motec. For example, a physical driving line, visualising where you are driving on track, can easily be reviewed and compared. Want to see how your driving line specifically varies to ours? Popometer is the answer.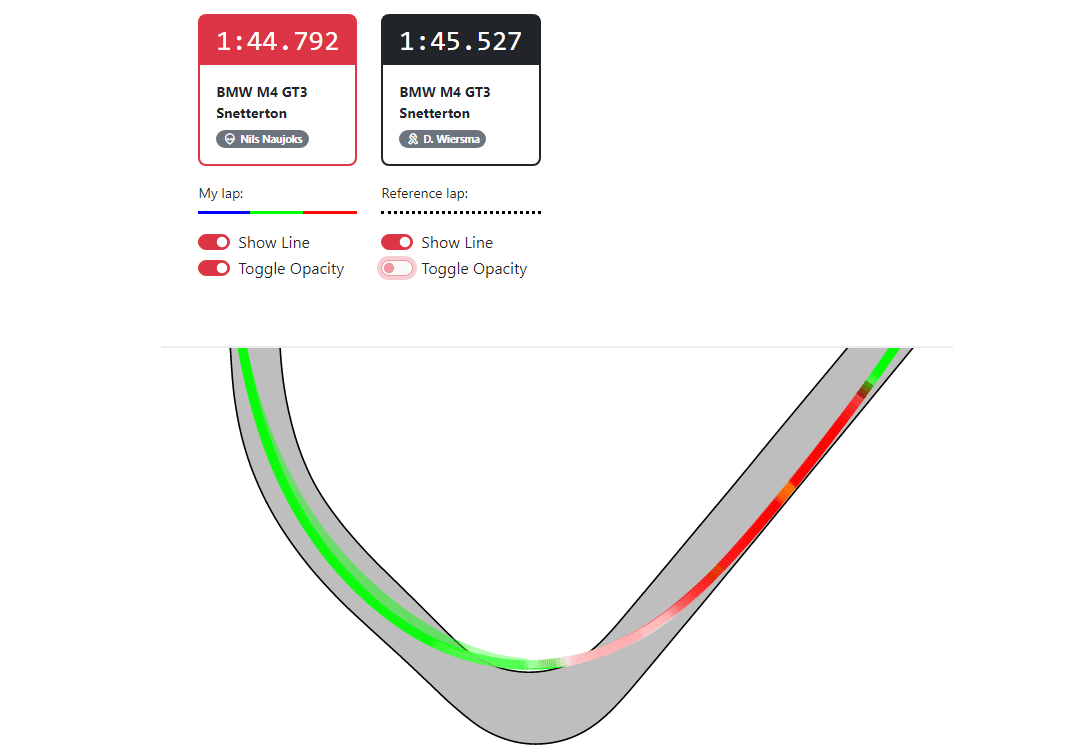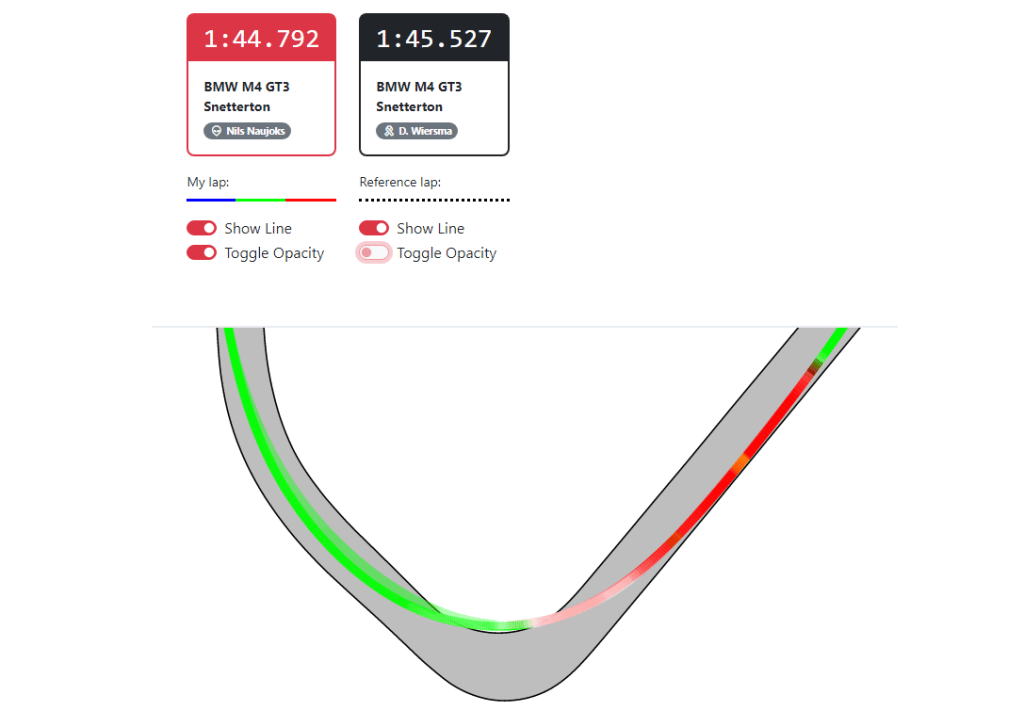 If you are an existing Coach Dave Academy customer, nothing changes with your existing setup bundles and Motec data will still be included in all your downloads. However if you wish to use the Popometer tool instead in order to read our telemetry data, this additional subscription to Popometer gives you access to our entire telemetry database at your fingertips.
What You Receive:
Record, review and compare your telemetry easily without needing complex software
Access and compare to all Coach Dave telemetry laps uploaded to Popometer (reference laps from safe, fast and qualifying setups)
Store up to 10 personal laps per car/track combination
Create a team on Popometer and compare data with your friends.
Regularly updated data after every patch from the Coach Dave Academy team.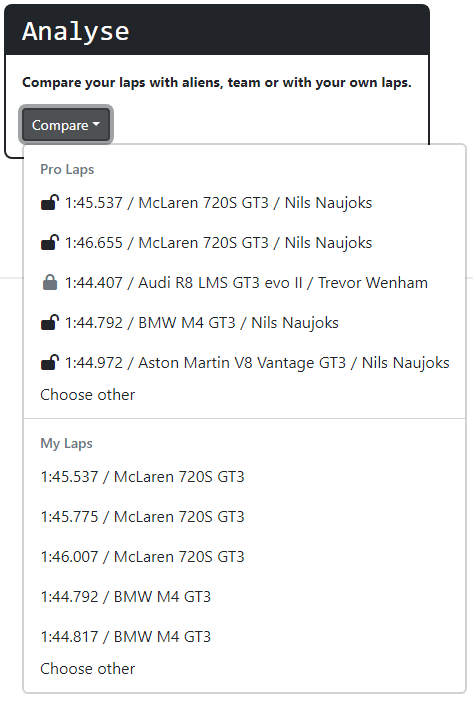 How Much Do I Have To Pay?
As mentioned above, for existing customers, nothing changes for you from our normal offerings through the bundles or the subscription. This is an additional feature that you have the choice of subscribing to on Popometer if you wish to use the Popometer tool instead. 
So what are your options?
There are two options currently available on Popometer to subscribe to the Coach Dave Academy data packages:
Monthly subscription: 5 Euros
Annual Subscription: 50 Euros
As you can see the annual subscription offers a 10 euro saving, however the monthly option is there as an addition for those that want more convenience with a smaller commitment each month.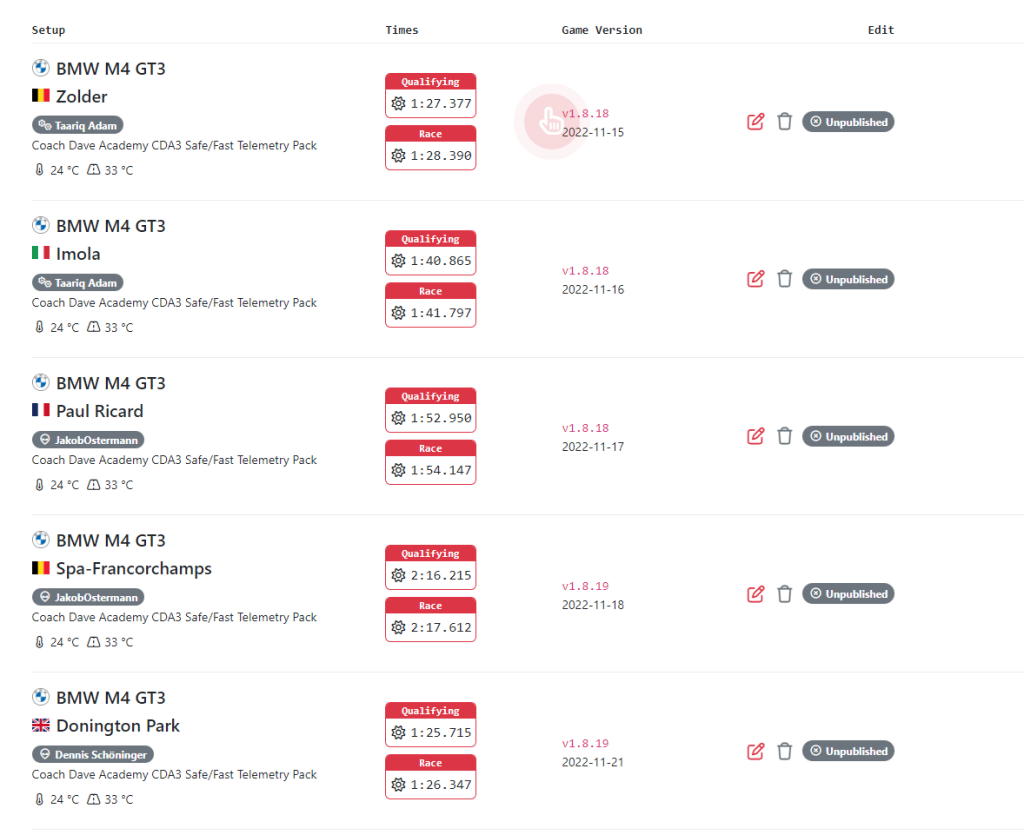 Subscribe Here
Subscribe to the Coach Dave Academy Popometer Subscription right here:
Have Any Questions?
If you have any questions about Popometer after reading this, or want to speak to one of the team, head over to our Discord right here: