Our latest ACC release from Coach Dave Academy this week is centered around the final GT4 cars for the America DLC, along with some additional announcements.
GT4 Is Completed
Available now to buy as car/track combos individually, as a DLC bundle or as part of our ACC Setup Subscription, here are the cars in this week's releases:
Alpine A110 GT4
Audi R8 GT4 GT4
Ginetta G55 GT4
McLaren 570s GT4
Multiclass racing at COTA, Watkins Glen and Indianapolis just got a whole lot better!
What's included in the bundles?
3 tracks are included in each car America DLC bundle: COTA, Watkins Glen and Indianapolis
Like existing bundles, there is a qualifying and race setup for each circuit meaning 6 setups in total
Motec data for both qualifying and the race included for each circuit
What's the cost?
As we're sure have seen by now, bundle pricing for the America DLC works exactly the same as pricing for the British GT bundles, meaning a bundle of 3 tracks for 1 car will be £6.99. Meanwhile, an individual track bundle for a car comes in at £5.99.
If you've got your hands on Coach Dave Academy's ACC Setup Subscription, all of today's releases are available for you to download on our database now. If you aren't a subscriber though, find out below what it's all about:
Furthermore, all of these new releases will have reflective hotlaps uploaded to the Coach Dave Academy YouTube channel as soon as they are ready to go.
What order are we releasing the cars in?
In order to keep things as organised as possible, we will be working on one car at a time on all 3 circuits and then releasing completed bundles for those cars each Thursday, just like we do with the CDA3 updates right now. The order of cars we will be working through is as follows:
GT4's
1. Porsche Cayman – RELEASED
2. BMW M4 – RELEASED
3. Aston Vantage GT4 – RELEASED
4. Chevrolet Camaro – RELEASED
5. Mercedes AMG – RELEASED
6. Ginetta G55 – RELEASED
7. Alpine A110 – RELEASED
8. McLaren 570S – RELEASED
9. Audi R8 – RELEASED
Single Make Cars
1. Porsche Cup
2. BMW M2 CS
3. Ferrari 488 Challenge EVO 2
4. Lambo Huracan ST EVO 2
We will now start work on the single make cars in terms of the data runs on the new America DLC circuits so that those bundles are fully up to date.
America DLC Track Maps Are Released
I know it has taken a while, but we are happy to confirm that our high quality track maps for the American DLC circuits have now been released. That means you have access now to Watkins Glen, COTA and Indianapolis at home, created using extremely accurate satellite imagery and from onboard videos from real world racing drivers.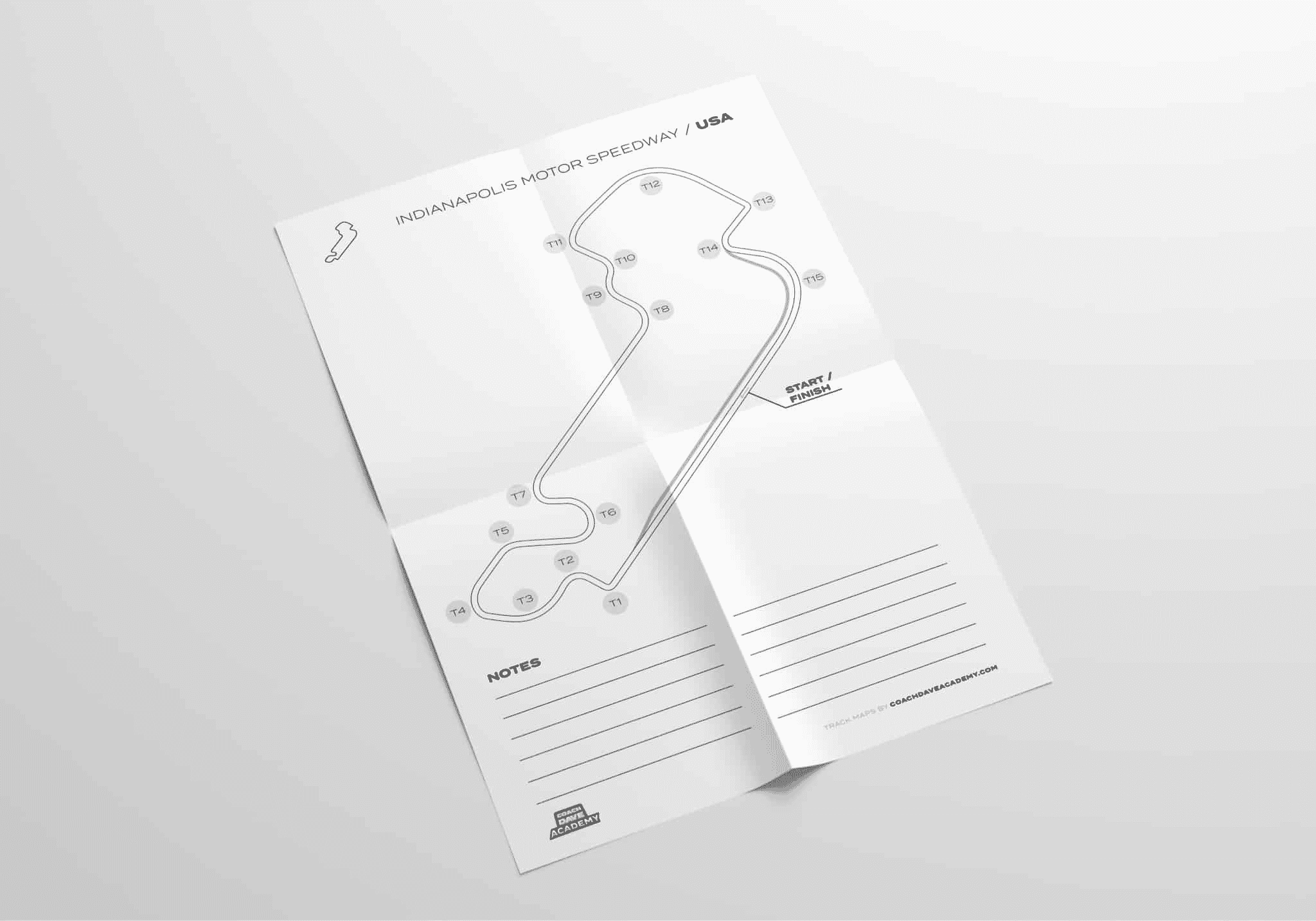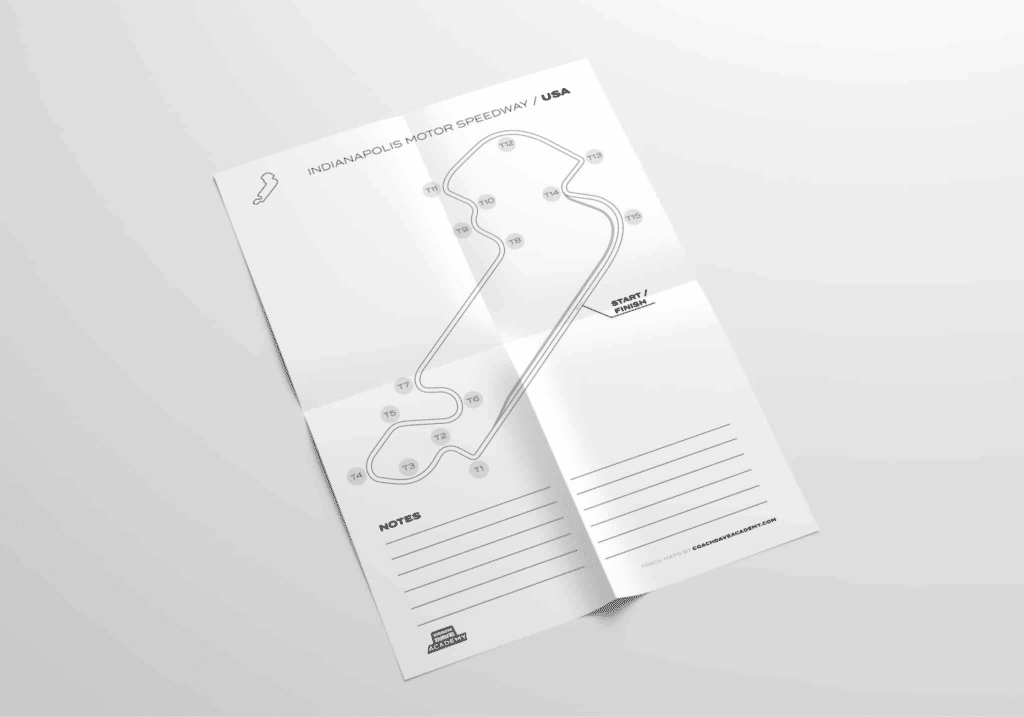 You can now purchase these track maps from the button below today:
Want to download a free sample track map?
Your Chance To Gain 10% Off On 1-1 Coaching
We are also now proud to announce that if you are a subscriber of Coach Dave Academy you will now automatically get 10% off your next 1-1 coaching session booked through Coach Dave. All you need to do to ensure you qualify for the 10% off is the following:
Subscribe to the Coach Dave Academy service.
Ensure you are logged in to your account during the checkout process.
If you have any problems whatsoever with claiming your 10% discount, do not hesitate to contact one of the team in the Discord and they will be happy to assist.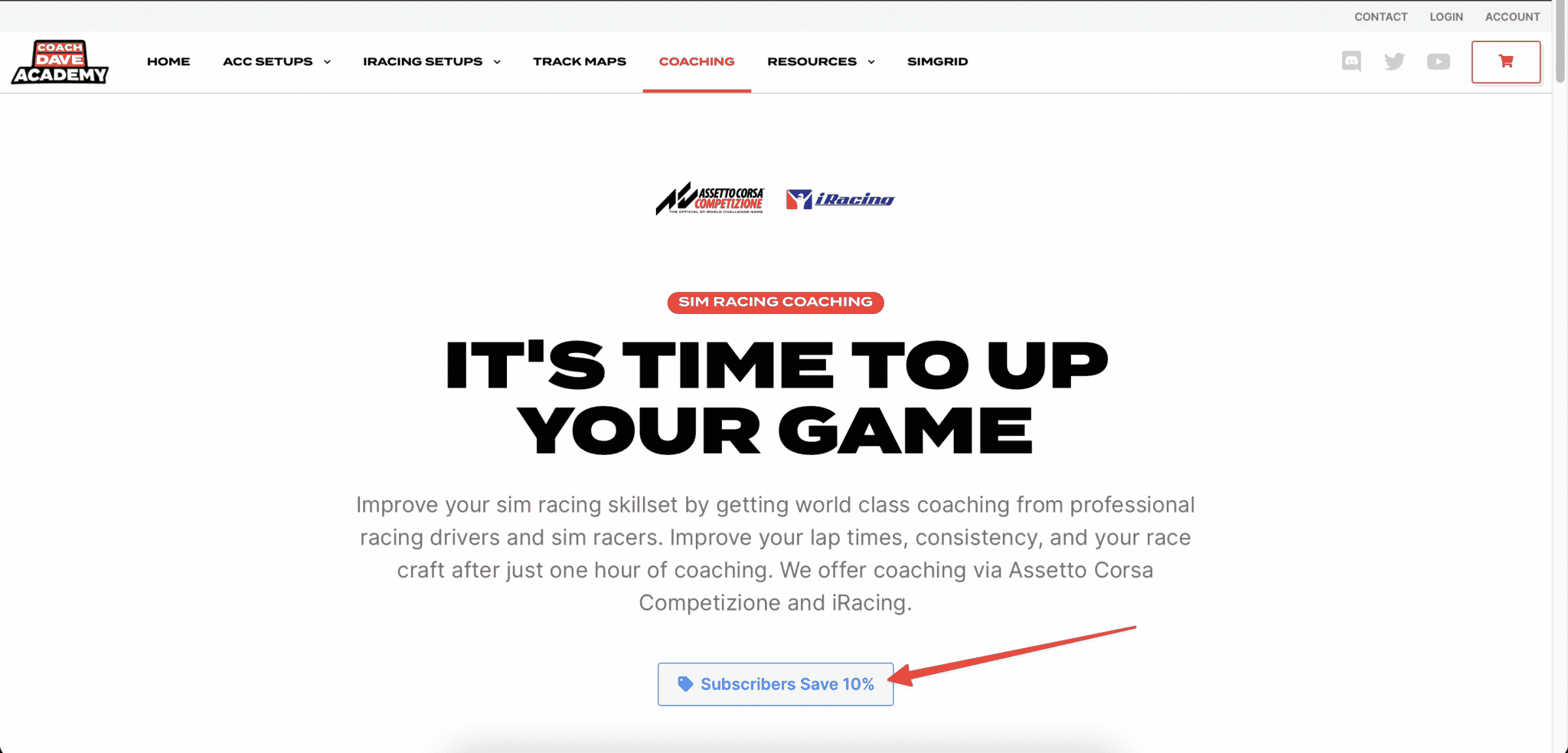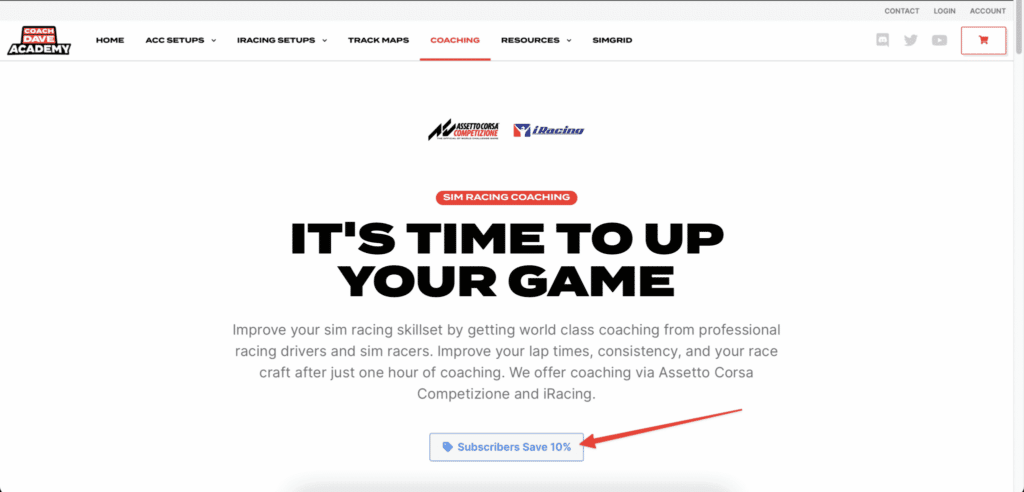 That is all from the team this week, we wish you a lovely day.