It's that turning point yet again in the iRacing service! As the new season begins, we've got our hands on all the new content and are just as excited as you are!
No, there still isn't rain; the iRacing prognosticators are relegated to their crystal balls and decoding efforts for yet another season – nevertheless, there's plenty to be excited about in Season 3. Let's take a tour.
The newest cars to the iRacing lineup
The three newest additions to iRacing's car lineup are to the delight of road racers. After releasing the new Aston Martin GT4 in Season 2, the service continues to add variety to the GT4 class with the new Mercedes AMG GT4. It's a double helping of Mercedes, with the new GT3 in this build as well. To round it out, a refreshed Radical Prototype replaces the outdated version previously on offer. Let's take a look at what we have to look forward to in each car.
Mercedes madness
iRacing woke up the GT crowd properly with the back-to-back announcement of not one, but two new Mercedes AMG cars to the service. In Season 3, iRacing has introduced the Mercedes-AMG GT3 2020, a refreshed version of the car that was previously available; and the Mercedes-AMG GT4.
Both of these cars have been quite popular among the new content release, and each comes with that beloved Mercedes engine growl. The new GT3 car includes aerodynamic tweaks to the rear wing and front splitter, and other aesthetic adjustments–subtly noticeable once loaded into the cockpit. The GT4 has that well-known Mercedes aesthetic in a more street-legal package, and will no doubt fight the Aston Martin for popularity in class, while the Mercedes-AMG GT3 2020 could be a popular selection for the iRacing Spa 24 Hours in July.
Coach Dave Academy's setup engineers will be at work on each of these new Mercedes in Season 3.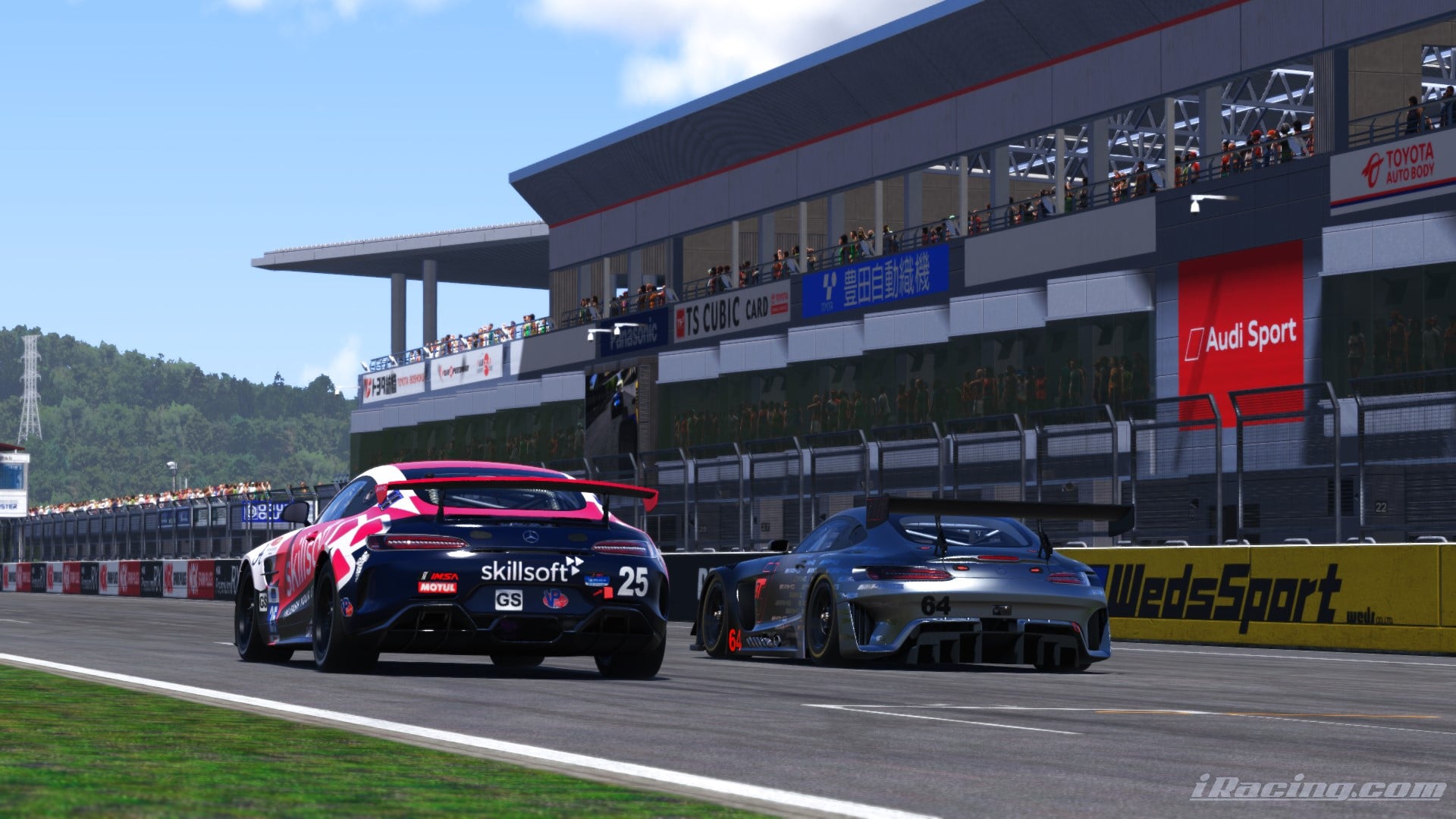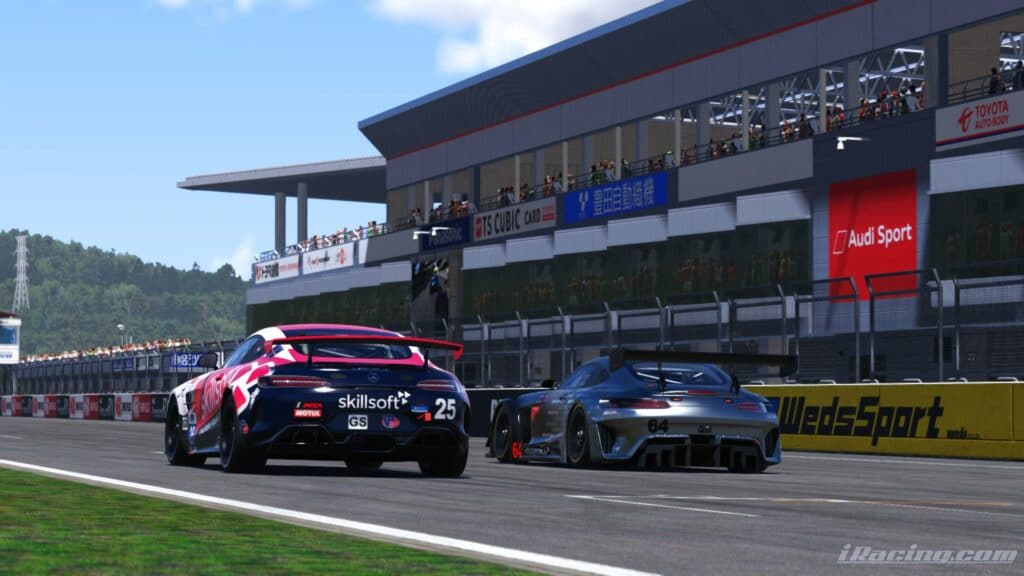 A radical update
The third new road car to come to iRacing is another refresh, and well deserved: the Radical SR10. The Radical is properly modern in the service now, and of all of the simulated road cars, this one might have some extra real-life value – with many driving schools and experiences offering the Radical as an option in packages. You might find yourself piloting this car at a VIR or Barber Motorsports Park in preparation for a track day!
The newest tracks to the iRacing lineup
While we iRacers swap out cars like our latest clothing, the tracks we gain on the service are the foundation of our possible experiences; the variety of our official series, league schedules, and special events can weave together for the optimal experience. For Season 3, iRacing brings us two new road courses and a new dirt oval option. Let's check them out.
Back down under at Sandown
The love continues for Australian circuits, with the addition of Sandown International Raceway in Season 3. The previous season saw Winton made available to the iRacing world, and it's a treat to now have this Melbourne-based course.
The track has two long straights before a right-angle corner and some varied turns, reminiscent of Bathurst perhaps. Besides the Supercars (a no-brainer) one could see the TC Series or Mazda MX-5 being quite fun in the draft here.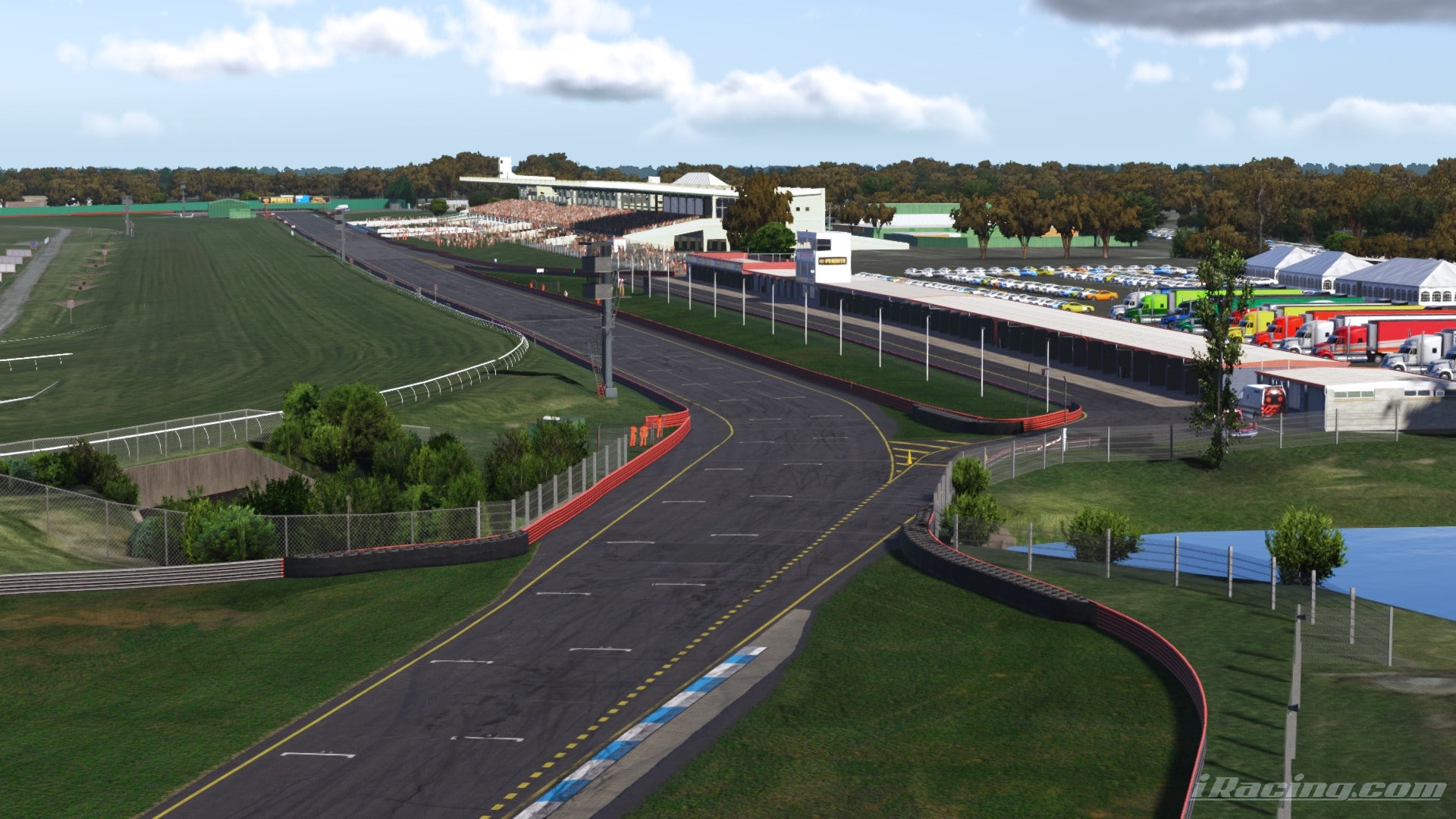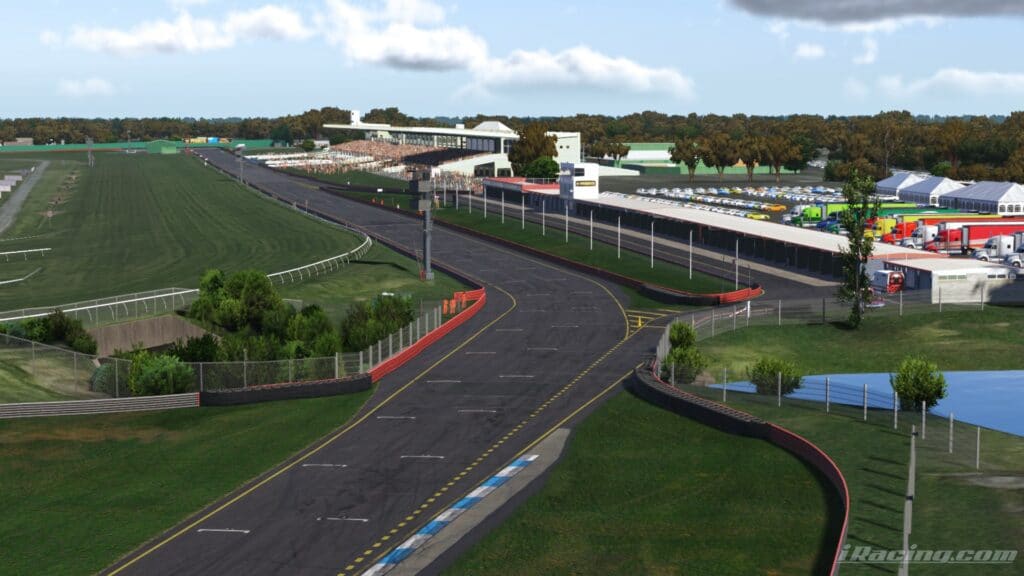 Climb Mount Fuji
If the Mercedes-AMG GT3 was a hit in the car category, Fuji Speedway must be the highlight in the track category. The course is situated with breathtaking scenery in Japan, with sixteen turns and just under three miles in length – with one massive front straight to test top speed.
Once bravely entering turn one, drivers are treated to a series of winding corners all anchored by that massive straight. The final corners are quite tight, with turns 10-16 all clustered at one end of the Speedway. As with its real-life uses, the course will lend well to GT endurance racing or quick open-wheel racing. We expect this course to be getting plenty of use by leagues and events, as well as iRacing itself in the upcoming schedules.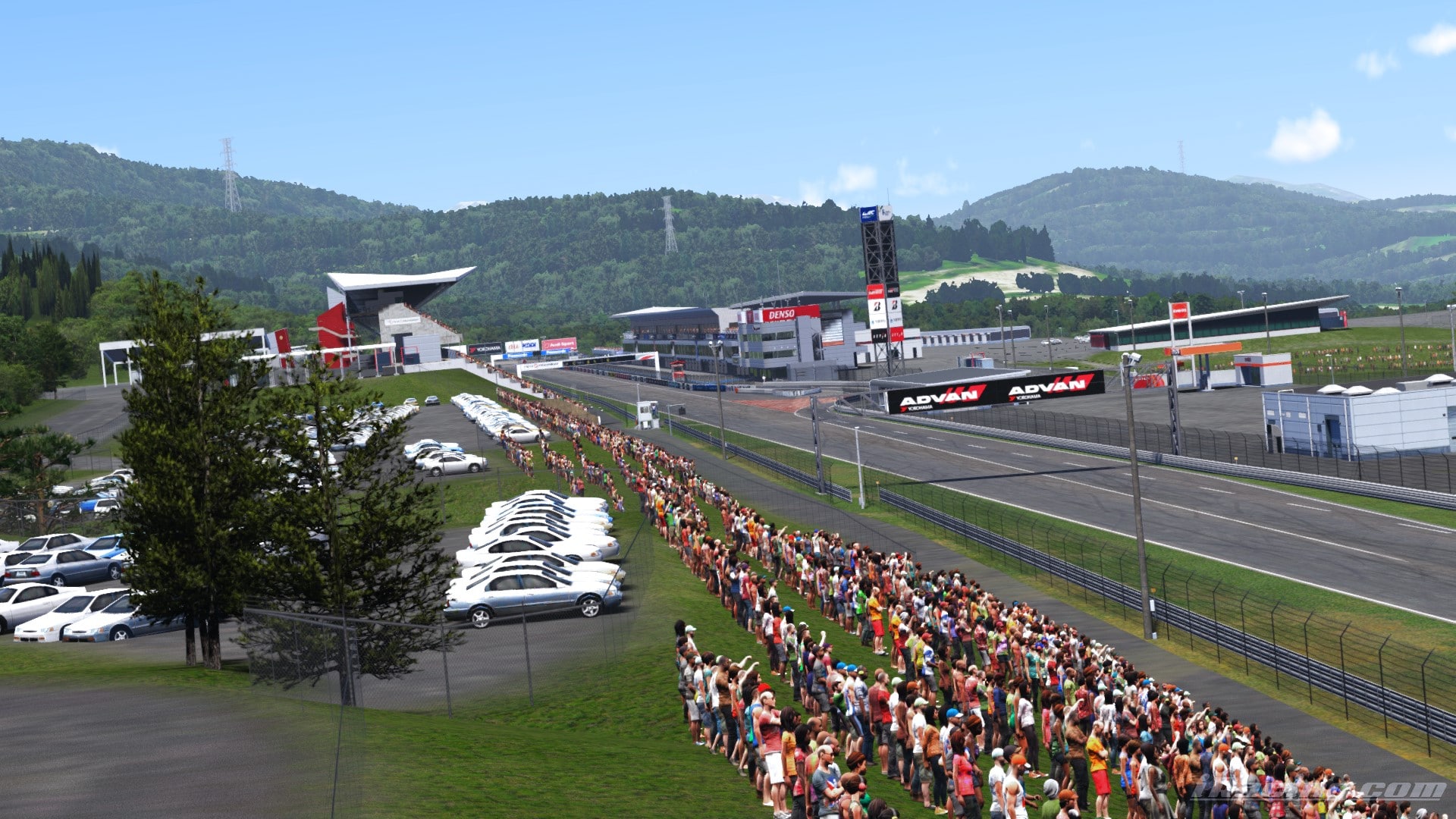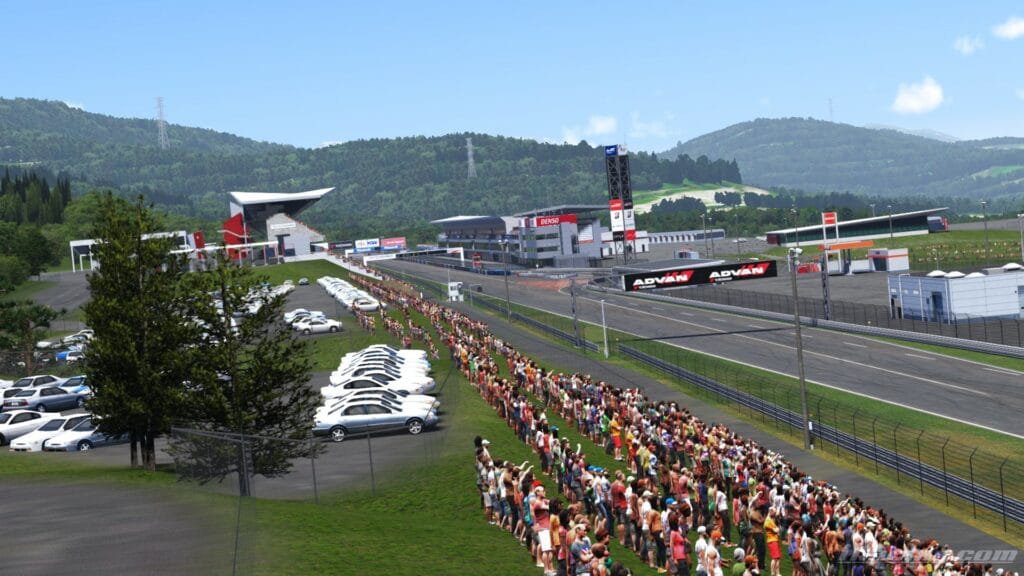 Fun in the dirt
The final new track on iRacing is a nod to the dirt oval crowd: Port Royal Speedway. This half-mile track brings in the real-life World of Outlaws, and is located in Pennsylvania in the United States. In the US, this type of racing is beloved in many places, no greater than in places such as this region of Pennsylvania, New York, and Ohio. If dirt oval racing isn't your competition of choice, it's worthy of at least a "fun run" effort with sim racing friends–you won't regret it. For the dirt diehards, this is a solid addition to their leagues and official series!
Final highlights
A study of the iRacing 2022 Season 3 release notes reveals, as is usual, numerous tweaks throughout the service. Some of the longest notes revolve around the Dallara IR18 (IndyCar) and NASCAR Next Gen cars. The IndyCars particularly have fixed aerodynamic understeer when following in traffic, along with some other aesthetic fixes.
For the NASCAR Next Gen cars, iRacing released a video of staff engaged in a friendly demolition derby to let us know that the new damage model has arrived. Drivers of the new Mercedes GT4 and Radical will also notice the damage model integrated into that car, and perhaps be consoled by the beauty of it when they bin it!
One final tool that has been released by iRacing on build week: the iRacing companion app. Smartphone users can grab this one for free, and view their detailed stats, and upcoming races either official or hosted, right from their phones.
That'll get us up to speed on Season 3! Who knows, a stray rain shower or two might pop up this season…
Our plans at Coach Dave Academy
Of course, another means a whole new load of setups! With a tight turnaround between announcements and this first week hitting your simulators, we've been working incredibly hard behind the scenes to bring you the latest and greatest iRacing Setups.
Of the highlights coming into this season, you'll find us providing setups for the two new Mercedes-AMG challengers, as well as a brand new car to our rostrum, the Dallara F3! You can check out all of the plans in a bit more detail here, as well as all of our news this week at Coach Dave Academy as we enter the first week of 2022 Season 3 here!