One of the most important aspects of any endurance race in Assetto Corsa Competizione is understanding how much fuel is needed and managing your fuel appropriately. Managing your fuel correctly will allow you to complete longer stints, reduce time in the pits and maximise your car's performance at key stages of the race.
There are two key ways to manage fuel within ACC; driving style and engine maps. Understanding how both of these factors work can be key to extracting the most out of every race. In this piece, both will be covered giving you an insight into what to do, how to do it, and what advantages you can gain over your competitors.
How do we calculate fuel?
Calculating fuel can be difficult to understand correctly as there are a number of different metrics you must consider. First, we will cover where to find the relevant information to calculate the fuel load needed.
The first place to look for an idea of your fuel consumption is the setup screen where an average fuel consumption figure is displayed. The figure displayed will alter as more laps are completed and should be treated as a rough estimate. Ensure you have completed at least 3 laps under representative conditions, driving as you would during a race.
The second source of information, arguably more accurate, will be next to the tyre graphic while on track. The graphic will be updated in real-time so will show a better indication lap to lap on what is consuming more fuel and how as you push the car the consumption will change. Try driving more aggressively and more conservative to understand how this affects your car's fuel consumption.
Now we have an understanding of where to find the fuel estimation the fuel loads can be calculated using already available information within the game. 
Fuel Calculator
One of the easiest ways to calculate the amount of fuel needed for a race is to use the custom-built calculator provided by the team of engineers at Coach Dave Academy.
You will need the following information to get the most accurate result:
Total race time
Average lap time
Total laps
Fuel per lap
Fuel tank capacity
Once this information has been input into the calculator you will receive an estimation of the fuel level needed and the number of stops required to complete the race. However, it must be noted these are estimations and it is always best to give yourself at least one lap of extra fuel to ensure you complete the race.
Alternatively, If you're short on time and need to calculate the fuel levels just before a race there is a simple equation that can be used:
FR = ((TR x 60) / TL ) x FL + (2 x FL)
FR – Fuel for race
TR – Race duration in minutes
FL – Fuel per lap
TL – Average Lap Time
This equation will output a similar result to the calculator so keep in mind these are estimations.
What does Fuel Load effect?
As it has been covered, fuel load is an important factor in simply finishing the race but also affects the car dynamics and tyre wear.
In simple terms, less fuel in the car means there is less weight on board and with less weight, the car becomes more direct, faster over a stint and tyres wear out less. However, running less fuel than needed will require fuel-saving throughout the driving stint. If fuel saving is required you will need to employ techniques such as lifting and coasting or short-shifting.
It will be a fine balancing act to be able to understand how much time will be lost or gained through a lighter car and less tyre wear.
Although it may seem counterintuitive to run a slightly heavier car – using more fuel can provide some benefits to yourself as a driver. One reason is that the more fuel you carry the more you can push the car, use all the revs and be confident you will complete the race.
Another benefit can be a more stable car as the weight will keep the car more planted through the corners. However, it should be noted a heavier car will reduce average lap time and potentially add an increase to tyre wear over a full stint.
The best way to approach the level of fuel that is best for a race is to run multiple stint simulations yourself in a practice session. Running these sessions will allow you to see how the fuel is consumed and get a feeling of how running different levels will change the car's characteristics. Most importantly practice will give you confidence that you have made the right choices and can focus solely on the driving.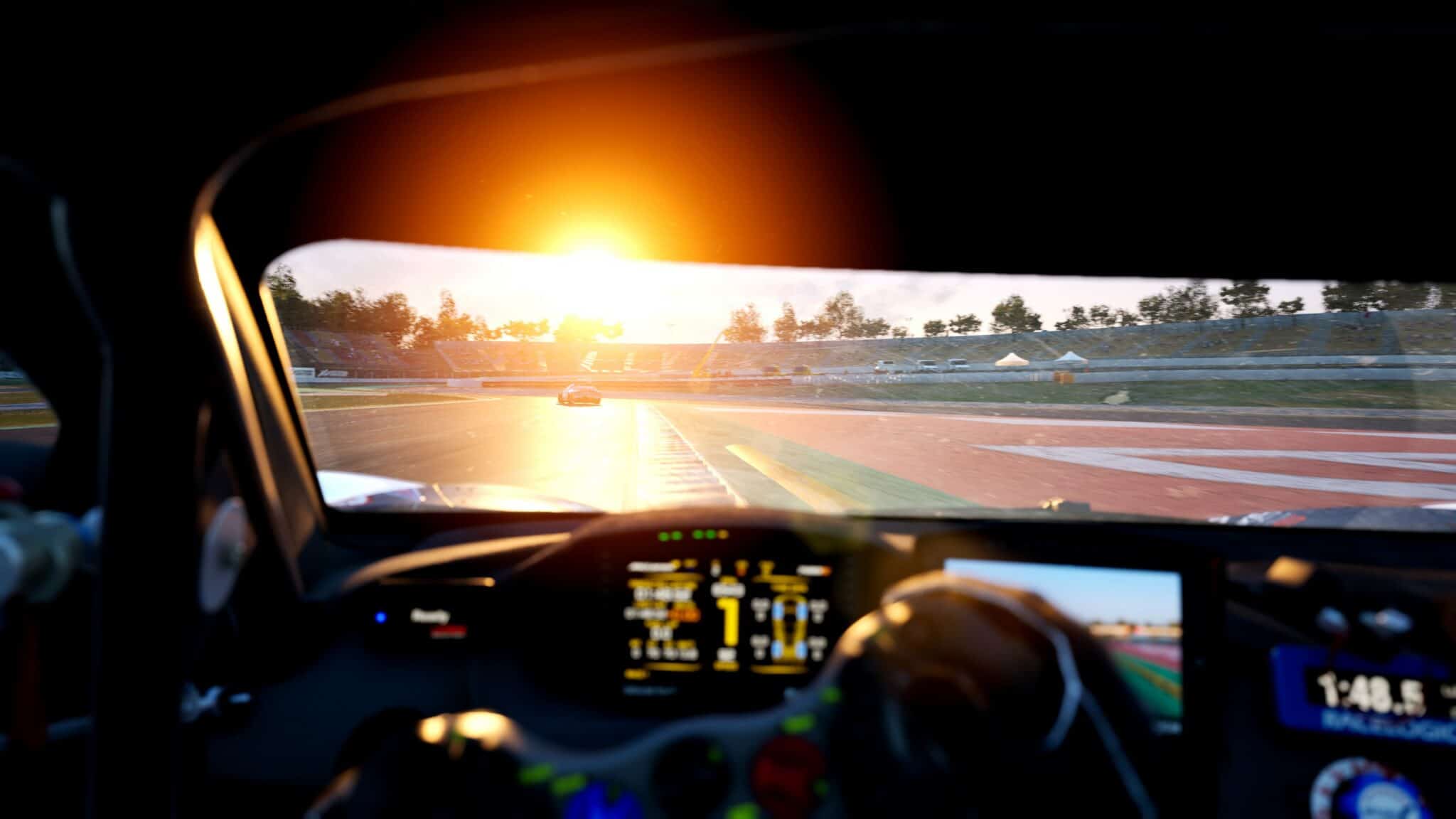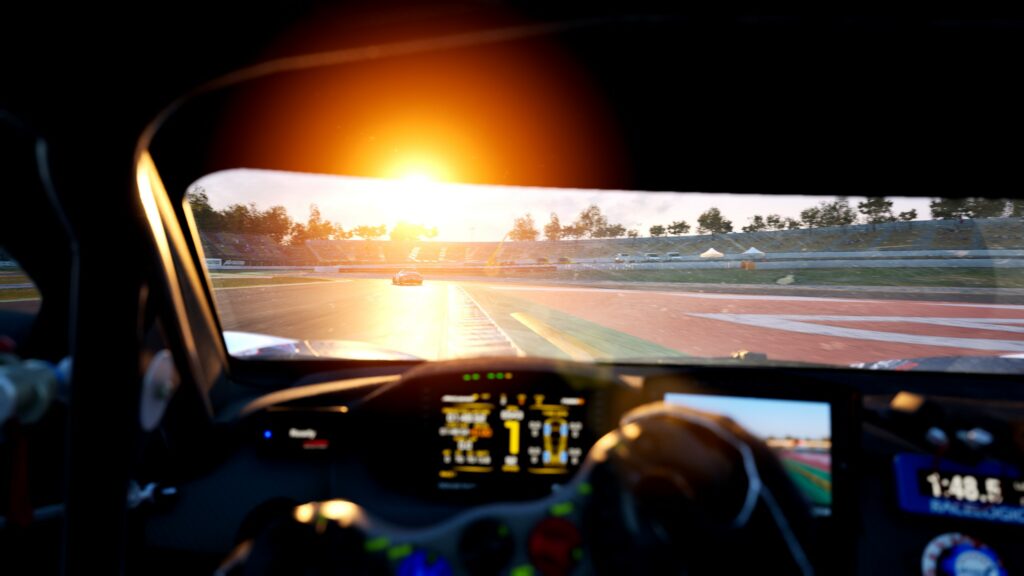 What are engine maps?
In simple terms, engine maps are settings for the car that will adjust factors such as; fuel consumption, throttle maps and power output. Getting these settings correct in each situation is key to getting the most out of your car not only with fuel, but also to maximise the life of the tyre. In this guide, we shall explain the engine maps settings in ACC.
Dry Condition Map
Full power with highest fuel consumption and most aggressive throttle map.
Full power with lower fuel consumption and a more gradual throttle map.
Lower power with the lowest fuel consumption and a progressive throttle map.
Wet Condition Map
Full power with high fuel consumption and a much more gradual throttle map.
Full power with lower fuel consumption and a much more gradual throttle map.
Lower power with the lowest fuel consumption and a much more gradual throttle map.
Pace Car Map
Lowest power with lowest fuel consumption, only to be used behind a pace car.
As you can see there are a number of different settings covering a range of different needs and situations.
Looking first at the dry engine maps, these are the most commonly used settings to provide the best power and throttle response and therefore allow you to extract the most pace from the car. In almost every dry condition race you will want to use the most powerful engine map.
Wet condition maps are used when the track becomes damp or wet during quali or race conditions. These maps reduce the aggressiveness of the power output making the throttle more gradual rather than linear and reducing overall power output. Additional wet maps can be useful to drivers as it allows you to be more consistent in wet conditions without making mistakes or spinning up the tyres and causing overheating.
The final setting is often a pace car setting, this is mainly there to mimic the similarities to real-life cars. What a pace car setting does is limit both the power of the engine and reduce the fuel consumption to the absolute minimum. This will cause the car to be much slower and should not be used in a race situation. ACC does not currently support the use of pace cars so this setting is not to be used as it will limit fuel consumption to an extreme degree.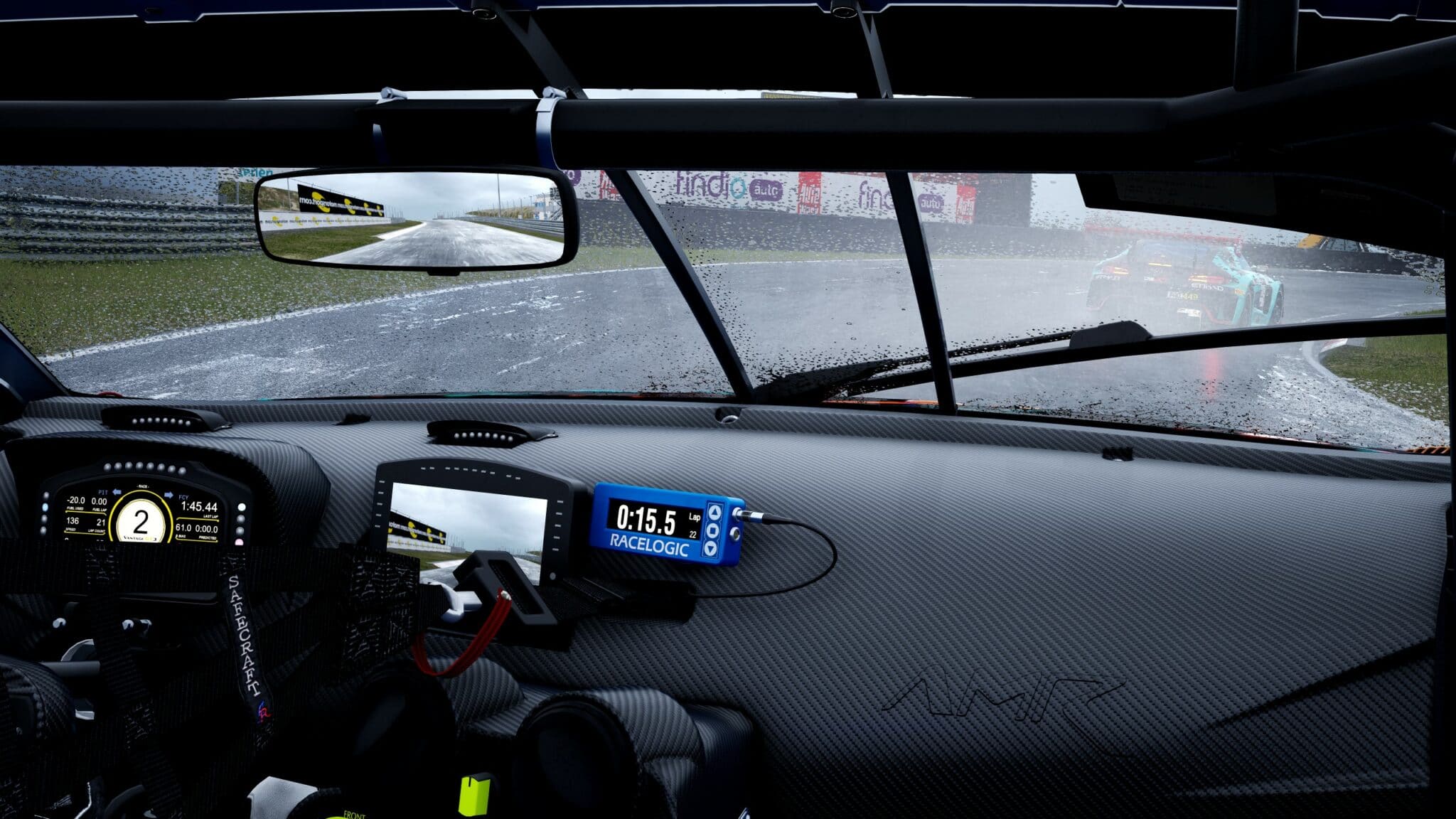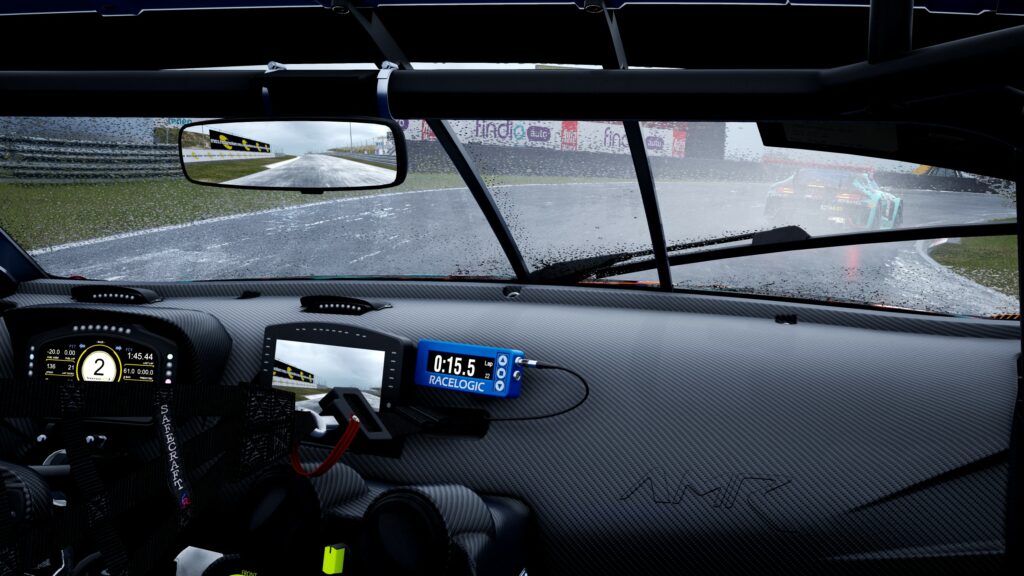 Getting a better understanding of engine maps
Now that you have a general understanding of what engine maps are and when and why to use them it is important you understand what each of these settings does in your chosen car. The reason for this is that not all of the cars use the exact same settings, some have up to 12 such as the Mclaren 720s GT3 and some only have 3 such as the Mercedes AMG GT3. Here is the full list of all the engine maps created by ACC themselves for you to study for each and every car.