Pedals. Can't live without them. After all, they drive your car, don't they? Your pedal set contributes just as much to your sim racing experience and performance as your sim racing wheel does. With the level of precision and performance required to be in the elite category in Assetto Corsa Competizione, having a powerful and reliable pedal set is a must. Thankfully, you don't need to break the bank to get a quality pedal set. Here are a few of the best and most affordable pedal sets you can buy.
Choosing the Right Pedal Set
It is relatively easier to choose a pedal set compared to selecting a racing wheel. Since we are looking at the most affordable quality options, budget is not a factor right now. It's not rocket science, but there are a few points to help you make the right decision.
Build Material and Quality
You can source pedal sets made entirely out of metal or a metal-plastic hybrid. If you search harder, you may be able to get a fully plastic pedal set too. Every material has its pros and cons. You are guaranteed reliability with metal, but the pedal sets are heavier, and the pedals may feel sluggish due to the weight. Plastic, on the other hand, will be lightweight and super responsive to your input. However, it will be more susceptible to cracks and breakages when used aggressively. A metal-plastic hybrid will offer the best results, but each product provides a different build configuration. Choose wisely.
Manufacturer Compatibility
This point is more or less for the console sim racers. You may have spent your time and energy creating your sim racing set up from just one particular brand or for a specific type but compatibility matters. This isn't of any concern for PC racers as PC hardware is very versatile in mixing and matching devices. However, if you are racing on consoles, issues may arise. For example, Fanatec pedals are almost always paired with Fanatec wheels, while Thrustmaster pedals are the most effective with Thrustmaster wheels and other peripherals. Do your research to find out which products will work the best for you.
Number of Pedals and Technology
This is one of the most crucial factors to pedal selection. When it comes to the number of pedals, you only have two options; 2 pedals and three pedals. If you'd like to use your pedal sets for games other than ACC, a three-pedal set will provide you with more freedom with a dedicated clutch pedal. On the other hand, a two-pedal set is enough for most motorsport categories,three-pedal, and you can always map a button/trigger for your clutch anyway. As for the technology, most pedals are either spring-loaded, potentiometer driven or using a load cell.
Our Top Recommendations
So without further ado, here are our top 5 picks of the cheapest quality pedal sets you can buy in 2023.
Very few pedal sets can get any better than the Thrustmaster T3PA. The 3-pedal set is one of the most versatile assemblies you can find on the market right now. The pedal assembly has been ergonomically designed to provide maximum comfort without compromising performance and can be used for many different racing championships. The pedals are compatible with the Thrustmaster T300, T500, TX, Ferrari 458, and T150 wheels.
The pedals are highly adjustable, with everything from positioning, angle of inclination, and other parameters customisable. The build is entirely made up of metal, and you even have individual pressure settings for each pedal. The pedals are well-weighted, and you are also provided with Thrustmaster's Conical Rubber Brake Mod to improve brake resistance. The T3PA may not be THE cheapest pedal set out there, but it definitely makes the list.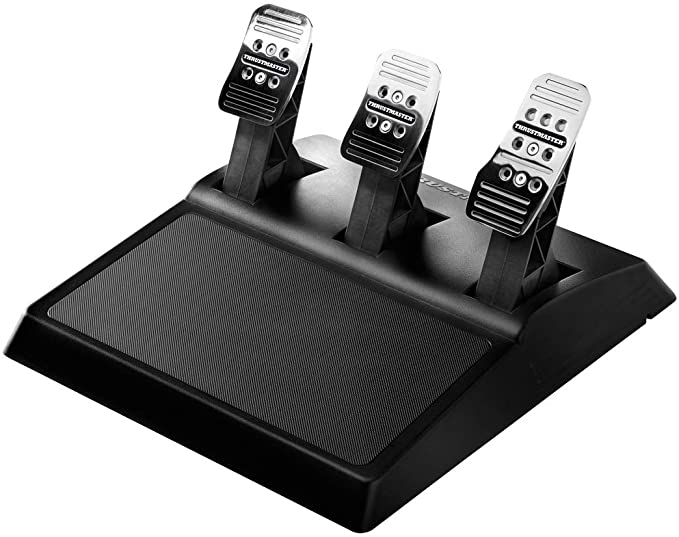 Another pedal set that is most likely to be found in a bundle, the Logitech pedal set, is as good as budget pedal sets can get. The Driving Force pedal set is mainly found with the community classics Logitech G29 and G920 racing wheels. This particular set comes with three pedals, making it an attractive option for rally racing and other categories.
The pedals have metal faces on them to offer a natural resistance to input. The kit is very sturdy, and the pedals are adjustable, too, much like the other sets on this list. However, since the best option to get this set is by buying the complete bundle itself, we still recommend the T3PA over this. Regardless, these Logitech pedals are up there in terms of performance and comfort.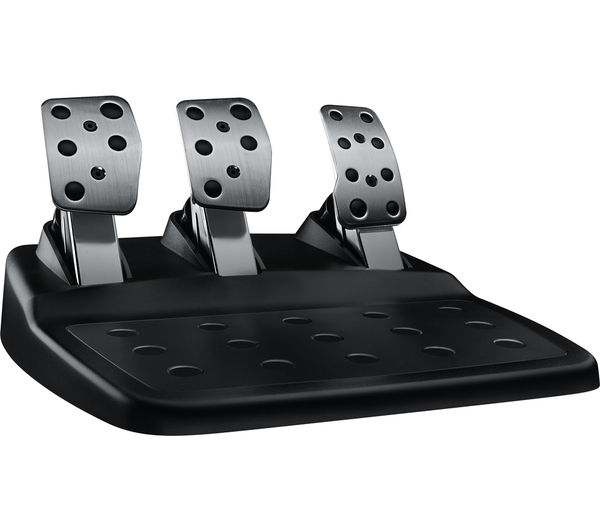 At first look, it is easy to get confused between the Pro Pedal Set and the T3PA Add-On Set. The pedals are similar in terms of styling and build design but have some significant differences. The biggest difference is that these pedals are entirely made of metal. A 100% metal design ensures maximum longevity. In addition, it works on PC, PS3, PS4, and the Xbox One, providing you with a fantastic array of platform options.
These pedals are designed to work on almost every Thrustmaster wheel. You can manage to get the set as a standalone item, and bundles are often rare. However, that doesn't diminish the experience, as these are fully adjustable quality pedals. You can place the pedals in two ergonomic positions; floor-mounted (F1 car style) and suspended/ hanging (GT car style). It is effortless to switch between these mounting options and is perfect for the all-around sim racer!
It is a highly customisable set with options to move pedal spacing, angle of inclination, and pedal height. You can also fully customize the pressure, force and range of travel for all three pedals, making it far superior to the standard T3PA model we mentioned above. The pedal set is worth every penny and definitely one you should keep an eye on.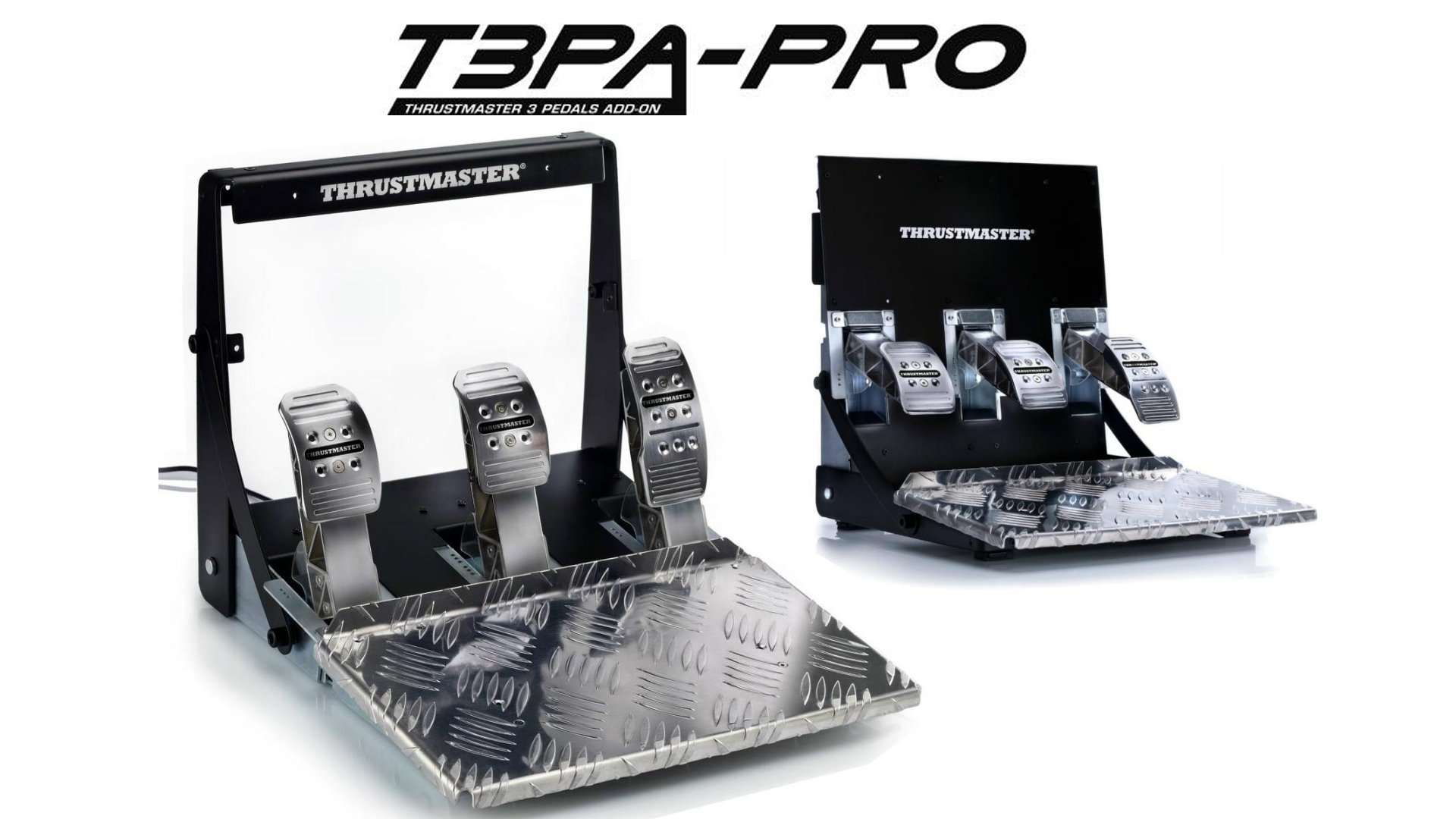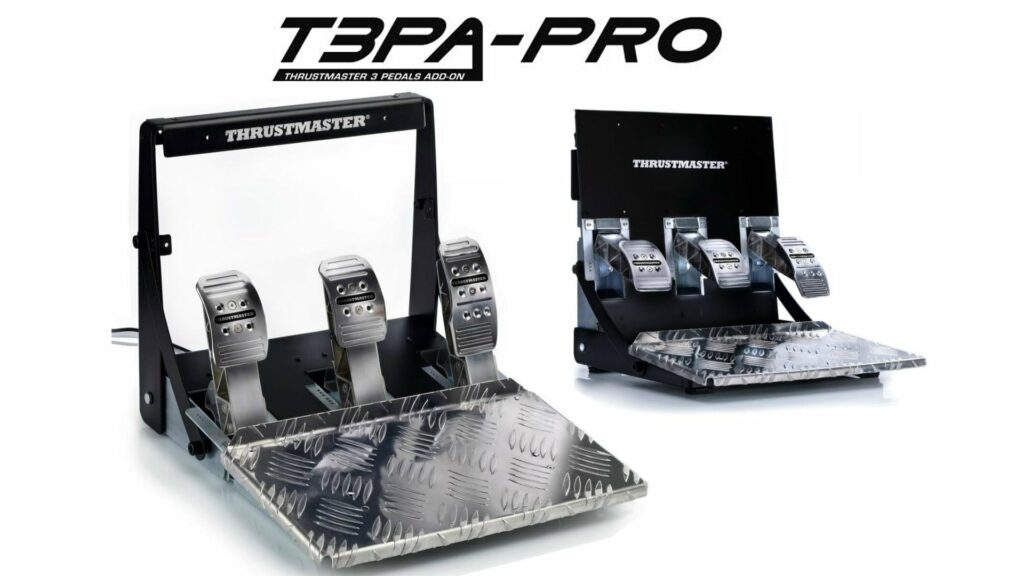 If you're looking for the best beginner pedals that don't burn a hole in your pocket, the CSL Elite might be up your alley. The set consists of two pedals and offer the same build quality and materials as most other high-end products. The kit is one of the two sets provided in the CSL Elite range, the other being a load cell option.
The pedals are entirely made of metal, and you also get the option of customising the pedal plate to suit your grip or slick surface choice. The set is altogether adjustable as well, and as a nice bonus, you can upgrade the pedal set to a Load Cell one with the optional kit should you decide to upgrade in the future. Overall, it is a very robust and minimalistic pedal set that meets your demands.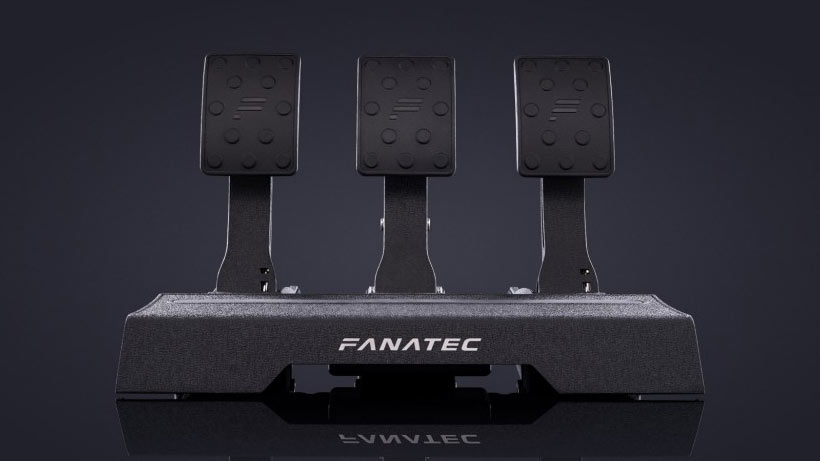 This particular pedal set is mainly used as a standalone buy. This is an option particularly beneficial for sim racers who prioritise comfort and precision over everything else. This three-pedal set is as good as load cell pedal sets can get, under a budget.
The build quality is supreme with an all-metal design. The pedal placement is such that they can be adjusted individually, and they are lightweight and allow a lot of room for movement. The design is innovative, and as quoted from Thrustmaster, "The H.E.A.R.T (HallEffect AccuRate Technology) system – contactless technology without any potentiometers – ensures an unlimited lifespan and optimal accuracy in racing sessions: up to 16-bit resolution, representing 65,536 values per pedal."
The load cell can withstand up to 100kg of applied force, and you are also provided with adjustable mechanical brake force. That being said, this is probably as affordable as load cell racing pedals can get.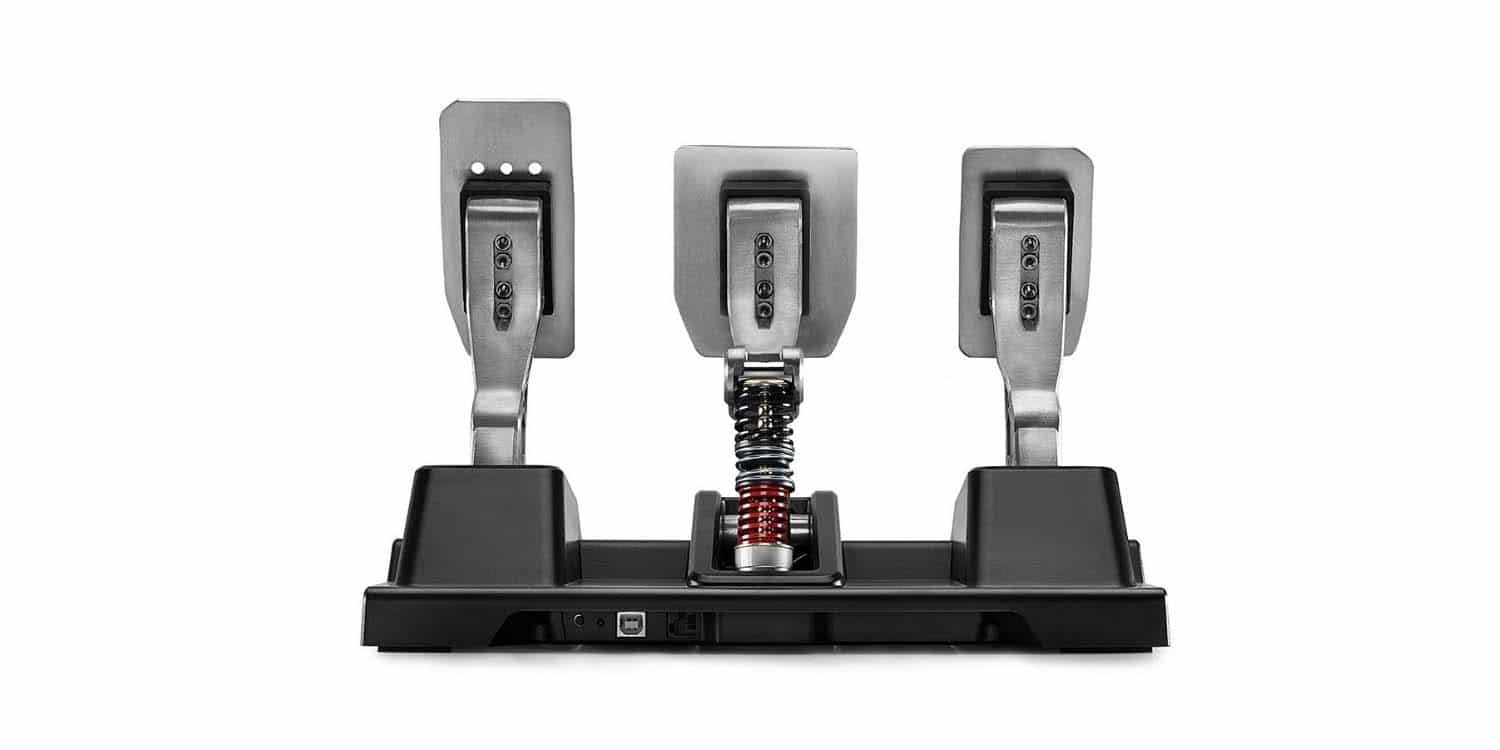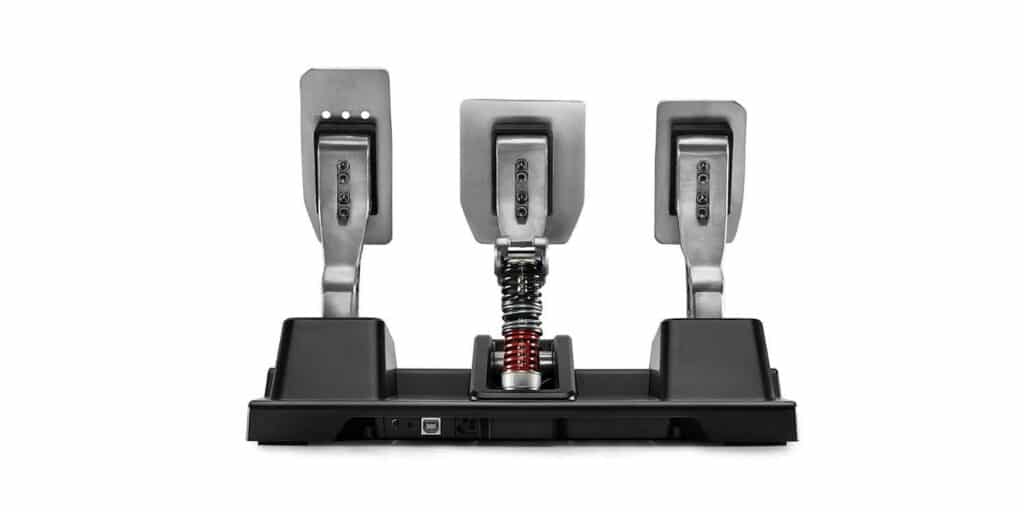 And that concludes our list of the cheapest pedal sets out there that still offer a bang for your buck. Choose the right pedal set for you, and don't forget to take them out for some action over at Daily Racing. As always, there are many events for you to explore and compete in at The Sim Grid. For more guides, lists and tutorials, make sure to visit Coach Dave Academy regularly! Until then, stay tuned for more!