A wet track demands not only a different way of driving, but also a different direction in setup. Whilst we have focussed on dry setup releases thus far, offering an opportunity for customers to understand how and what changes you need to make for a wet track, is something we wanted to release.
Because there are so many more variables with a wet track that influences car behaviour, it would be much more difficult for us to release wet setups that work across all these different variables. Track state, rain intensity, track temperature and standing water level are just a handful of these factors you have to consider.
NEW: Looking for a wet setup but don't have time to do it yourself? Grab one of our new ACC Wet Setup Bundles here.
Now in Assetto Corsa Competizione, dry setups actually have a high working range which only start to become unpredictable and nervous when the track state and rain level reach a certain stage.
From our experience, when the track state becomes "wet" and the rain level intensifies to "medium rain" that is the moment substantial changes need to start being applied to the setup. Anything under that is considered dry setup territory, where only minor tweaks need to be made and your goal is on maintaining temperature in your slick tyres.
With that in mind, instead of dedicated setups, we at the CDA thought it would therefore be best to release a wet setup workflow diagram. What this encompasses are almost all of the changes you would typically make when adjusting a dry setup to a wet setup. The wetter the track gets the more changes you will need to make, whereas some sessions will demand less.
What we want this diagram to allow you to do is to assess what changes you feel need to be made in a relatively quick fashion, a reference guide that can showcase what areas of the car you need to pay attention to. You can also find below what we deem the crossover point between track states and how that impacts your choices.
We hope you, our community and customers, find this useful and we thank you for your support so far.
Track State:
Green – Base dry setup – Slick tyres
Greasy – Base dry setup – Slick tyres
Damp – Base dry setup – Slick tyres
Wet ( No rain/light rain falling) – Small adjustments made to dry setup – Wet tyres
Wet (Medium rain/above falling) – Wet setup – Wet tyres
Flooded (Standing water) – Adapted wet setup with ride height/spring changes – Wet tyres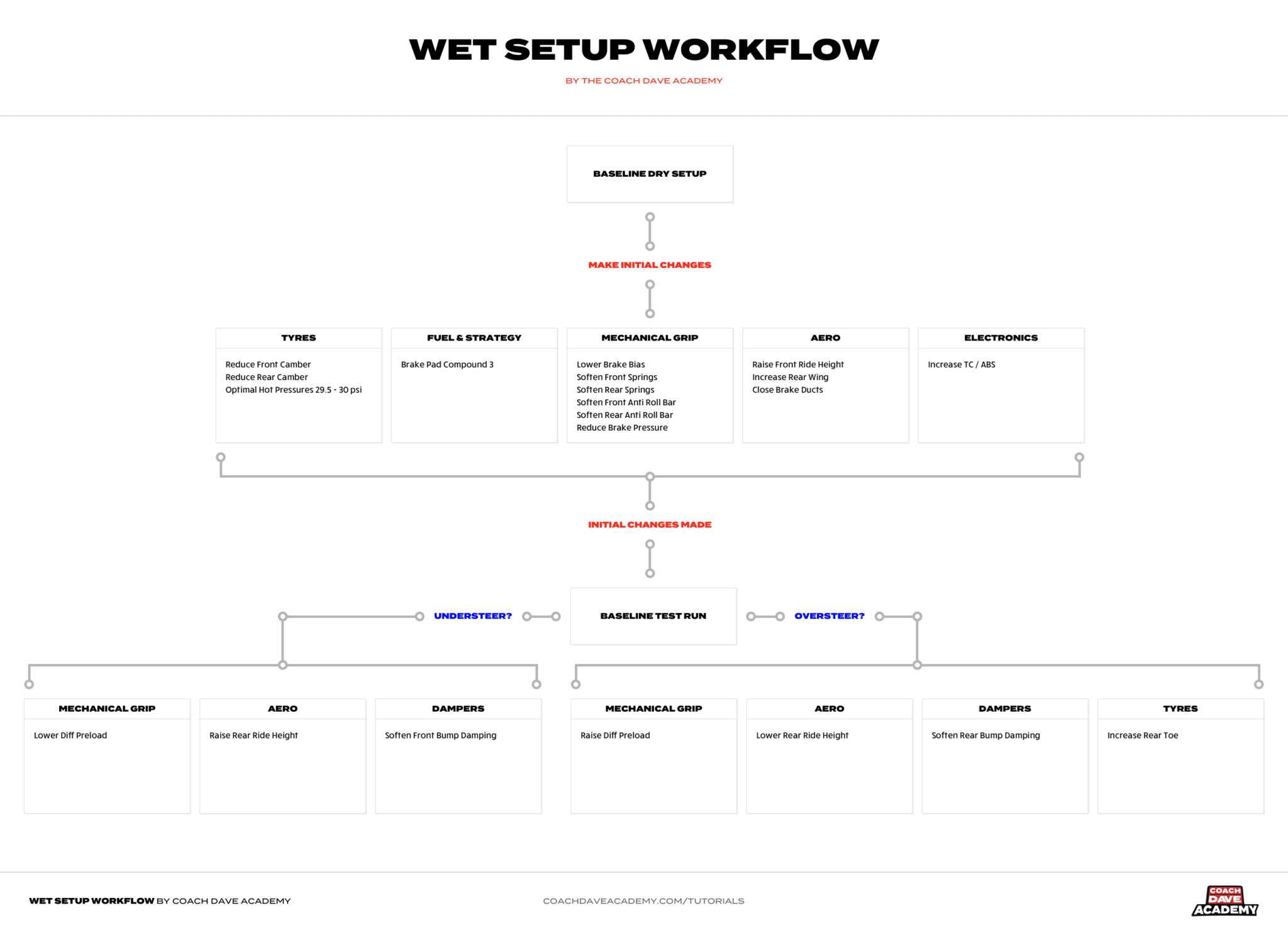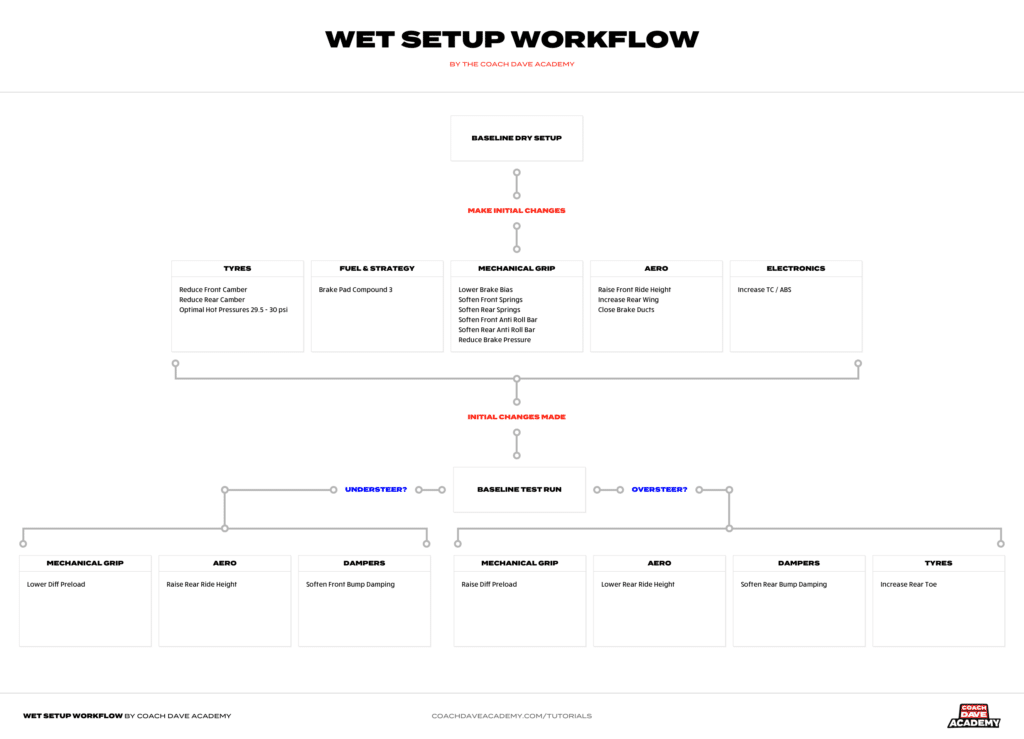 Blog Feature Photo by Xynamic