Pounding around doing lap after lap is used by many sim racers when trying to learn a track or improve over a specific part of the track. One problem with this method, especially if you're trying to learn a difficult section of a track, is that a small mistake means restarting the entire lap just to get a run on that section again. However, iRacing has recently brought in an innovative new feature aimed at solving that exact issue.
What is Active Reset?
Active Reset was introduced as a new feature when the iRacing 2023 Season 1 update was rolled out. It's used for learning a part of a track by taking a snapshot of the current track and car state and then allowing you to simply run a keyboard shortcut to reset the car to a specific starting point of your choosing.
This new feature aims to speed up the time it takes to learn a track section or tricky corner while ensuring you have the exact same conditions at each attempt. Paired with a high-quality setup developed by a professional team of engineers such as those offered here at Coach Dave Academy as part of our iRacing Setup Subscription, you'll be up to speed in no time.
How do you use Active Reset?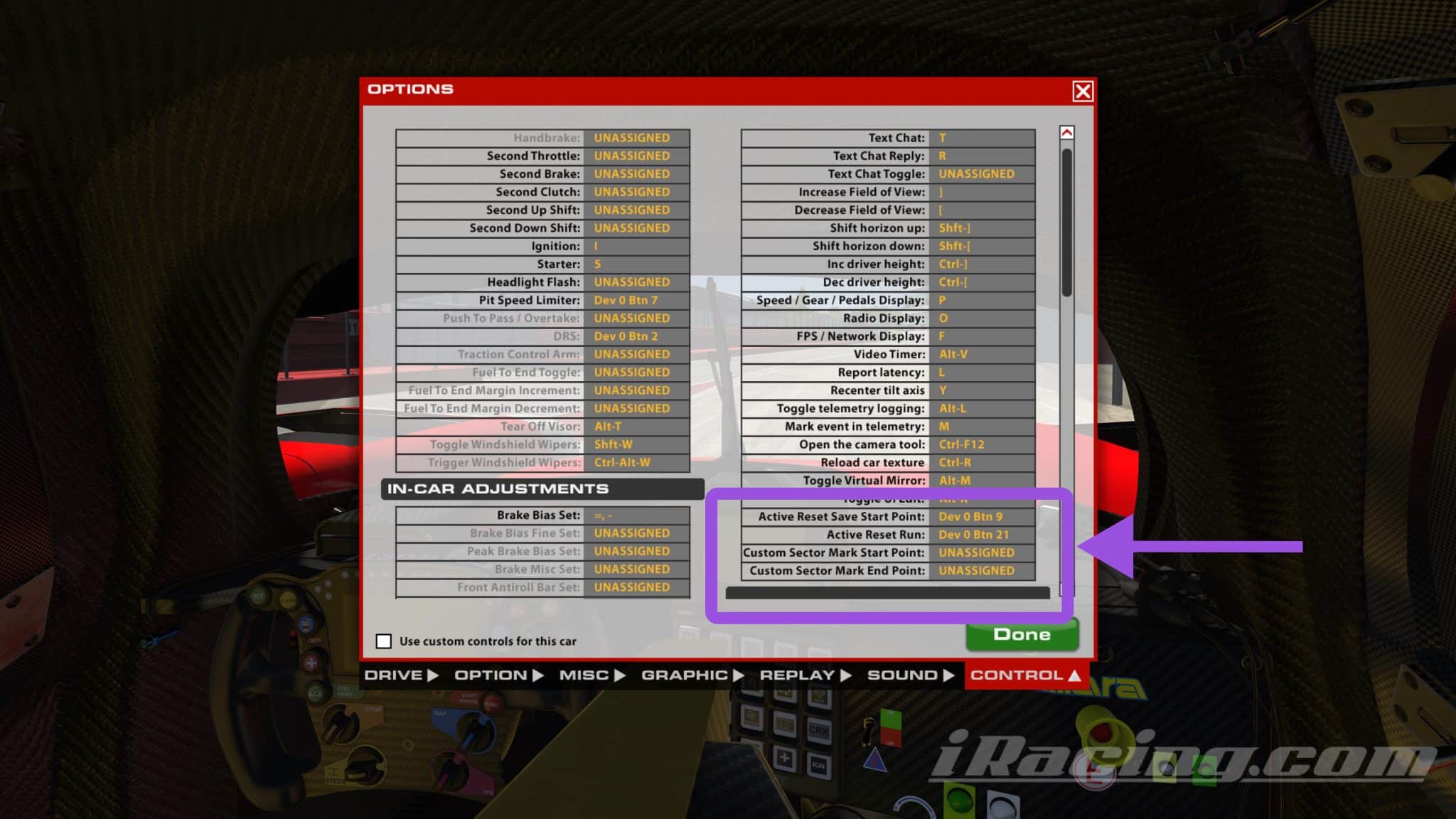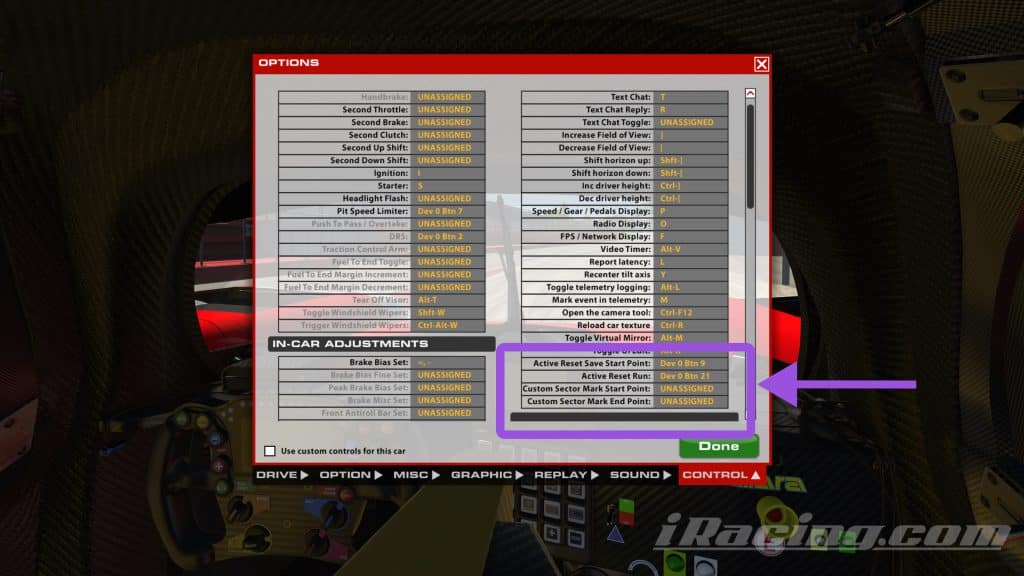 The first thing we suggest is to map the Active Reset controls to buttons on your steering wheel since that will be much easier to access than a keyboard shortcut.
Once you've launched iRacing and entered the pits, go to Options>Controls and look for the two Active Reset controls under Other Controls.
The Active Reset Save Start Point is for selecting the starting point where you would like to begin your run, and the Active Reset Run is for resetting to the start point. Assign a button for each, and then drive a lap or two to get your tyres up to temperature to ensure you get the car to a state similar to race or qualifying conditions – each reset restores not only old track conditions but the wear and temperatures of the tyres and fuel load as well.
How to make the most of Active Reset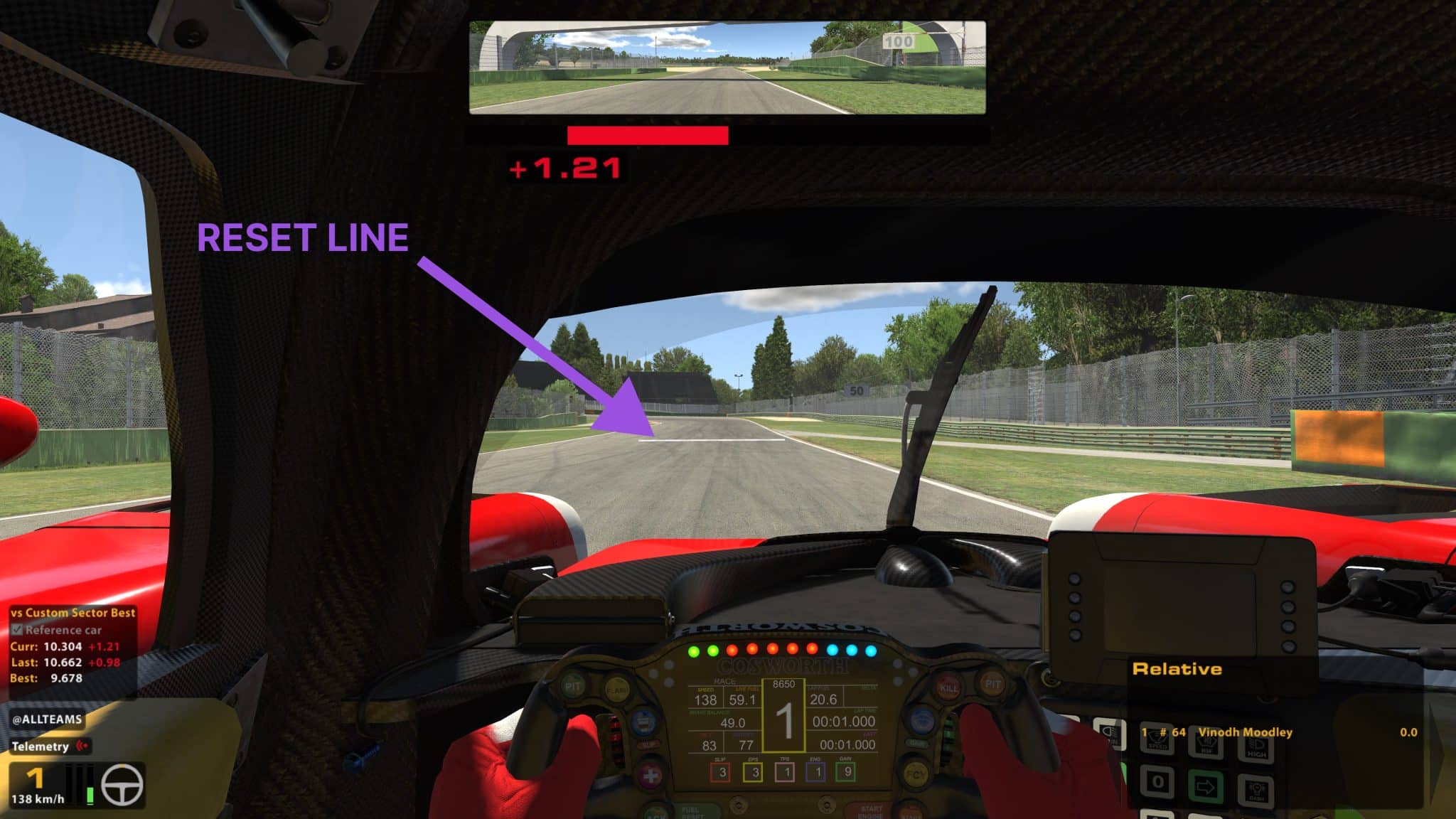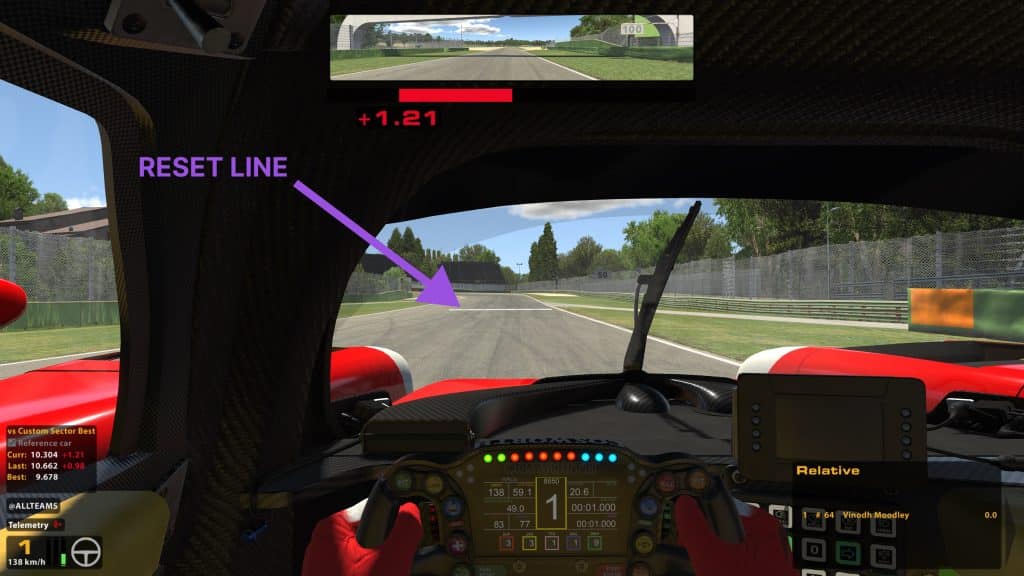 Ideally, you should set the start point of your Active Reset zone on a straight part of the track so you won't have to make sudden corrections when restoring your old position.
For example, if you're attempting to learn the final corner and chicane at Magny Cours, which was also added with the 2023 Season 1 patch, starting your run a couple of hundred meters before the braking zone would be ideal. This will allow you to have time to resume control of the car without worrying about the steering suddenly twitching or having to brake the moment you resume.
Then, sticking with the Magny Cours example, let's assume you've reached a point where you feel like you've mastered the final right-hander and the chicane and want to learn the first two corners of the track.
iRacing has included two further Active Reset controls found below the two controls we mapped earlier. These controls are named Custom Sector Mark Start Point and Custom Sector Mark End Point. The End Point control can create a new endpoint for your existing section of the track by simply driving further on the track and pressing the End Point button.
If you still need extra help in learning a circuit, why don't you check out some of Coach Dave Academy's iRacing Lap Guides?
Final thoughts
Active Reset isn't a huge new feature in iRacing, but it's something that should make a huge difference in the amount of time needed to learn parts of a new track or master a tricky corner. It's relatively simple to use but very effective in transforming practice sessions for maximum efficiency.