iRacing normally releases four big season updates a year and includes not only bug fixes and performance improvements but some new and updated content as well. We always wait in anticipation of what new cars and tracks iRacing will be announcing and count the days till the actual release.
This year saw several new cars and tracks enter the iRacing service, but we think that the content included in Update Season 1 of 2023, which was released last week, was worth the wait.
New Cars
iRacing typically releases cars that are built in collaboration with the manufacturer so that we can get the chance to drive cars that are as close as possible to the real thing, this side of a professional simulator. This year saw significant rule changes in Formula 1, and similarly, in the world of endurance racing, iRacing has taken this opportunity to release two cars that represent the pinnacle of both open-wheel and endurance racing.
BMW M Hybrid V8
We now say goodbye to LMP1 cars in iRacing, following their departure from top-class endurance racing ahead of the real life 2021 season. We will miss their stunning performance in terms of incredibly high downforce and cornering speeds and ridiculous acceleration and top speeds. But with that, we say hello to BMW's M Hybrid V8, a Le Mans Daytona Hypercar (LMDh) specification prototype that's aimed at replacing the old LMP1 category by having hybrid boost technology and relatively high aero grip.
The car is powered by a twin-turbo V8 that produces 640 hp, excluding the hybrid boost, coupled with a Dallara-built carbon fibre chassis giving great straight-line speed and amazing grip through the corners. We love the fact that iRacing is keeping abreast with real-world racing and the golden era of endurance racing that lies ahead.
With the start of the new 2023 S1 season, Coach Dave Academy will be building setups for the BMW M Hybrid V8, which is accessible for download now.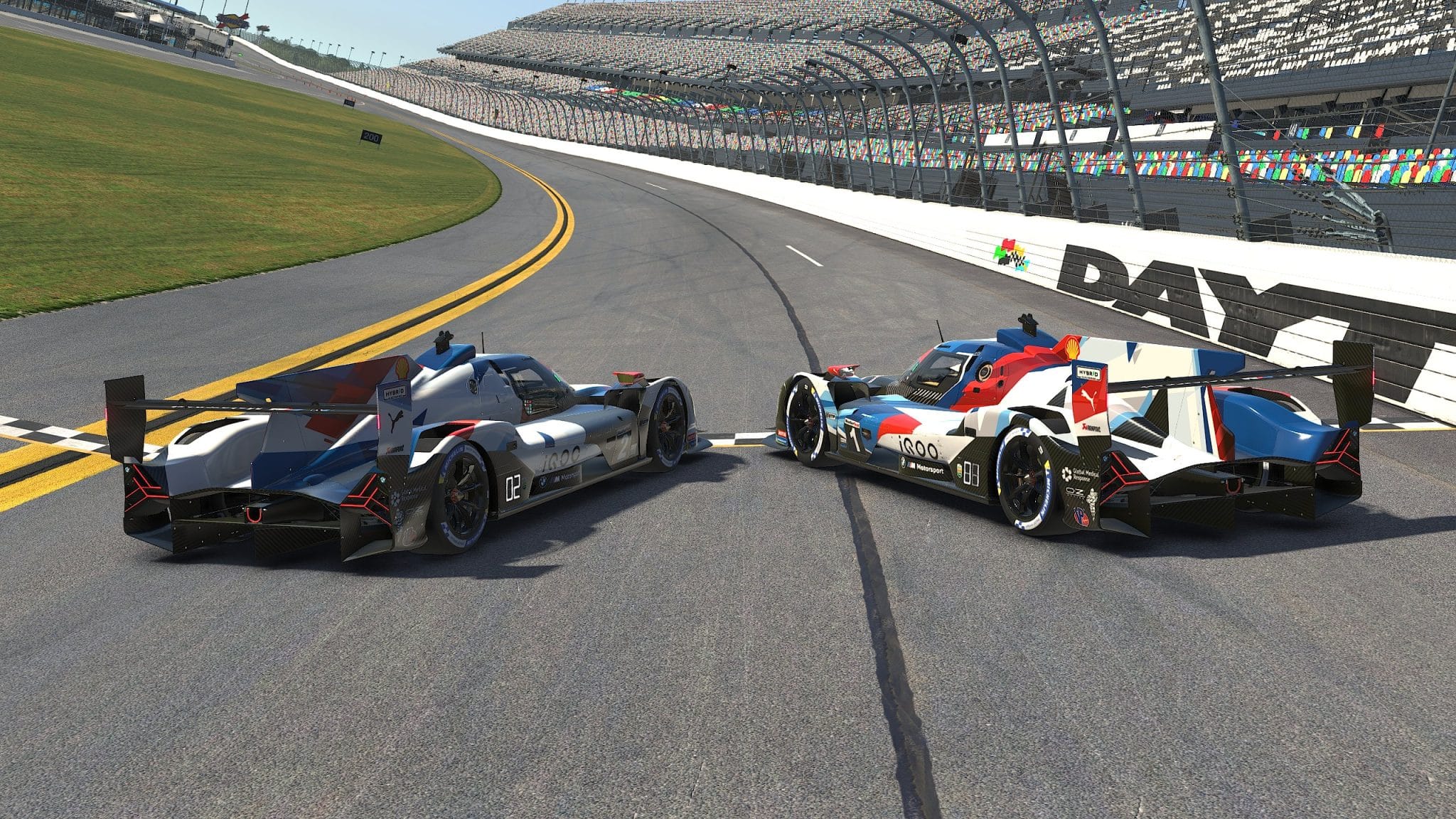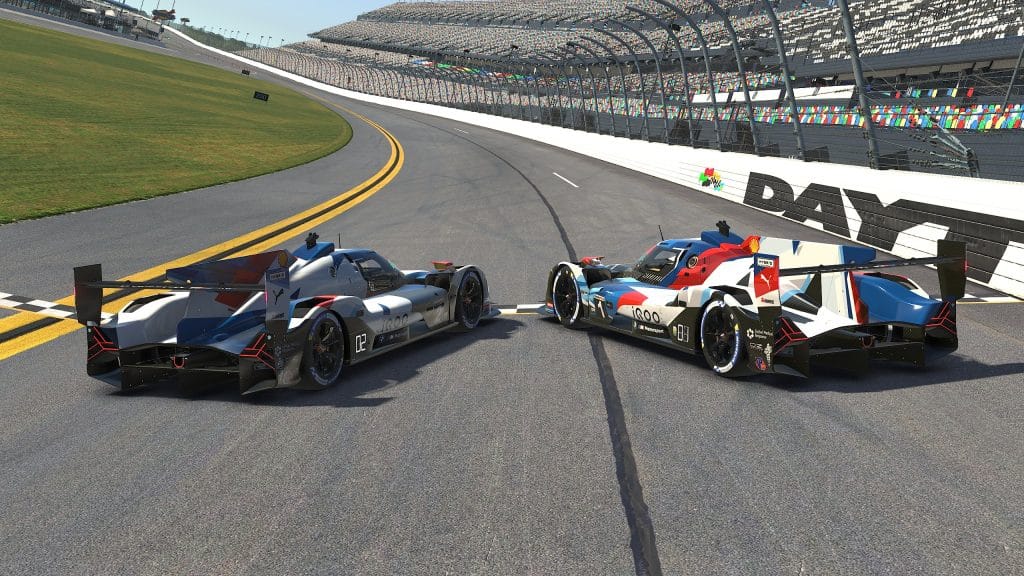 Mercedes-AMG W13 E Performance
We got used to Mercedes producing race winners year after year in Formula 1 and expected the same for 2022, but, the Mercedes W13 didn't quite bring the success they had hoped for.
Nevertheless, just like last year, iRacing has been working with the engineers from the Mercedes-AMG F1 team to bring Sim Racers their 2022 challenger, which was announced alongside the news that they would be developing the W12 E Performance 12 months ago. The car has a similar power unit as its predecessor with overall similar levels of performance, which means crazy concerning performance and very high speeds just about everywhere.
The car looks amazing in its 2022 guise with the tiny side pods and curvy rear wing and has the speed to match. Hopefully, it will become a popular addition to iRacing and retains this popularity throughout its lifespan.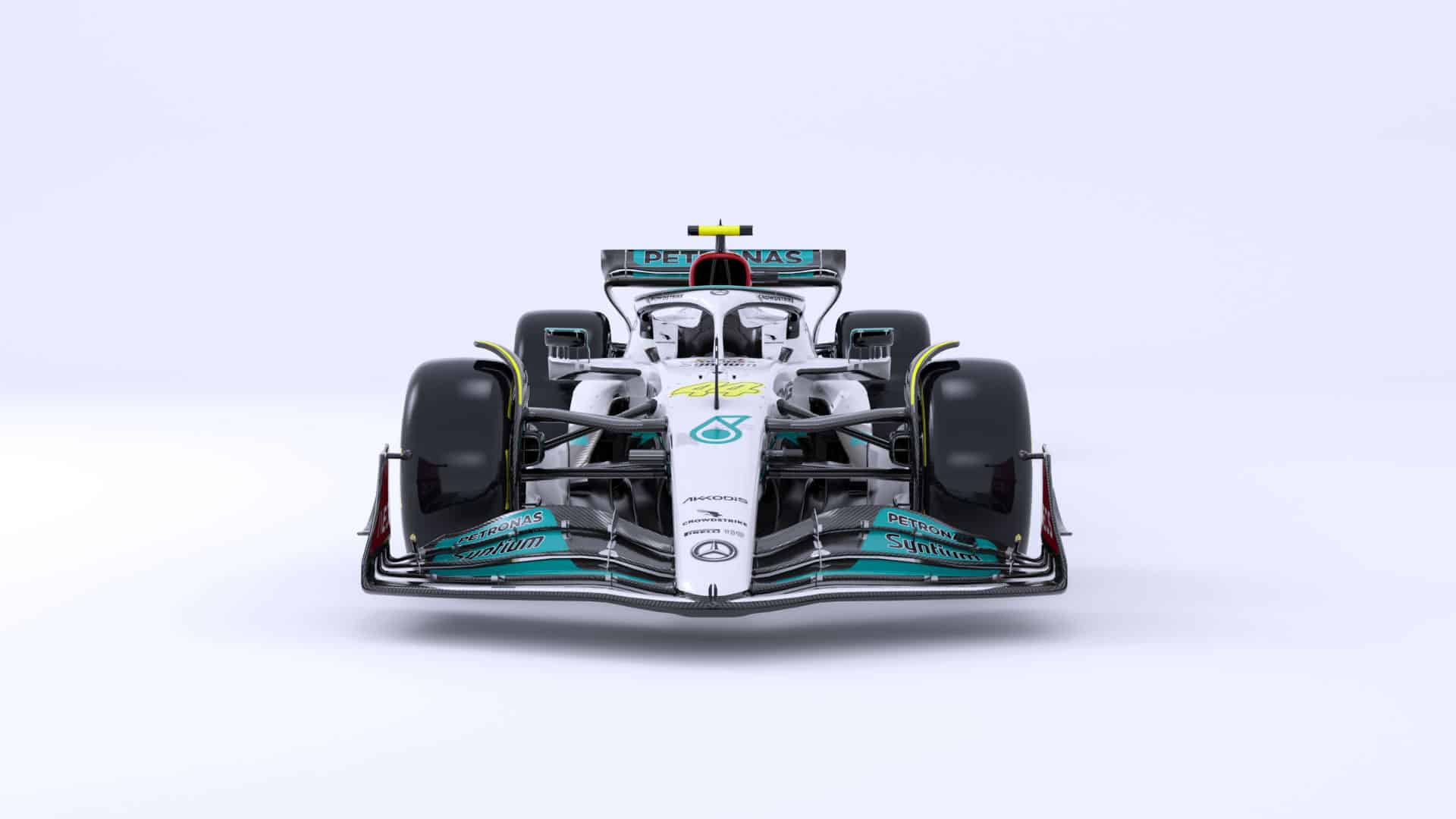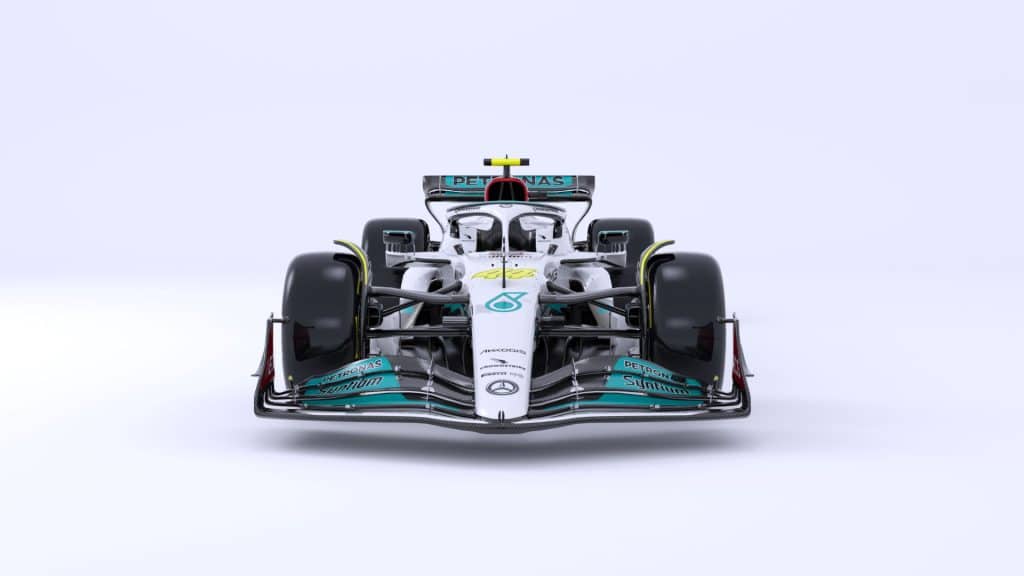 Toyota GR86
iRacing also added another car that's not as fast as the BMW M Hybrid V8 or the Mercedes-AMG W13 E Performance but arguably much more enjoyable to drive for all skill levels of sim racer: the Toyota GR86. This car is famous worldwide as a regular road car mainly because of its classic front-engined rear-wheel drive layout, but that popularity is due to carry over to the sim.
It's free on iRacing and promises a pure driving experience similar to the Mazda MX5 but with a fair amount more power and cornering speed. Think of it as a midway point between a GT4 and the existing Mazda MX-5.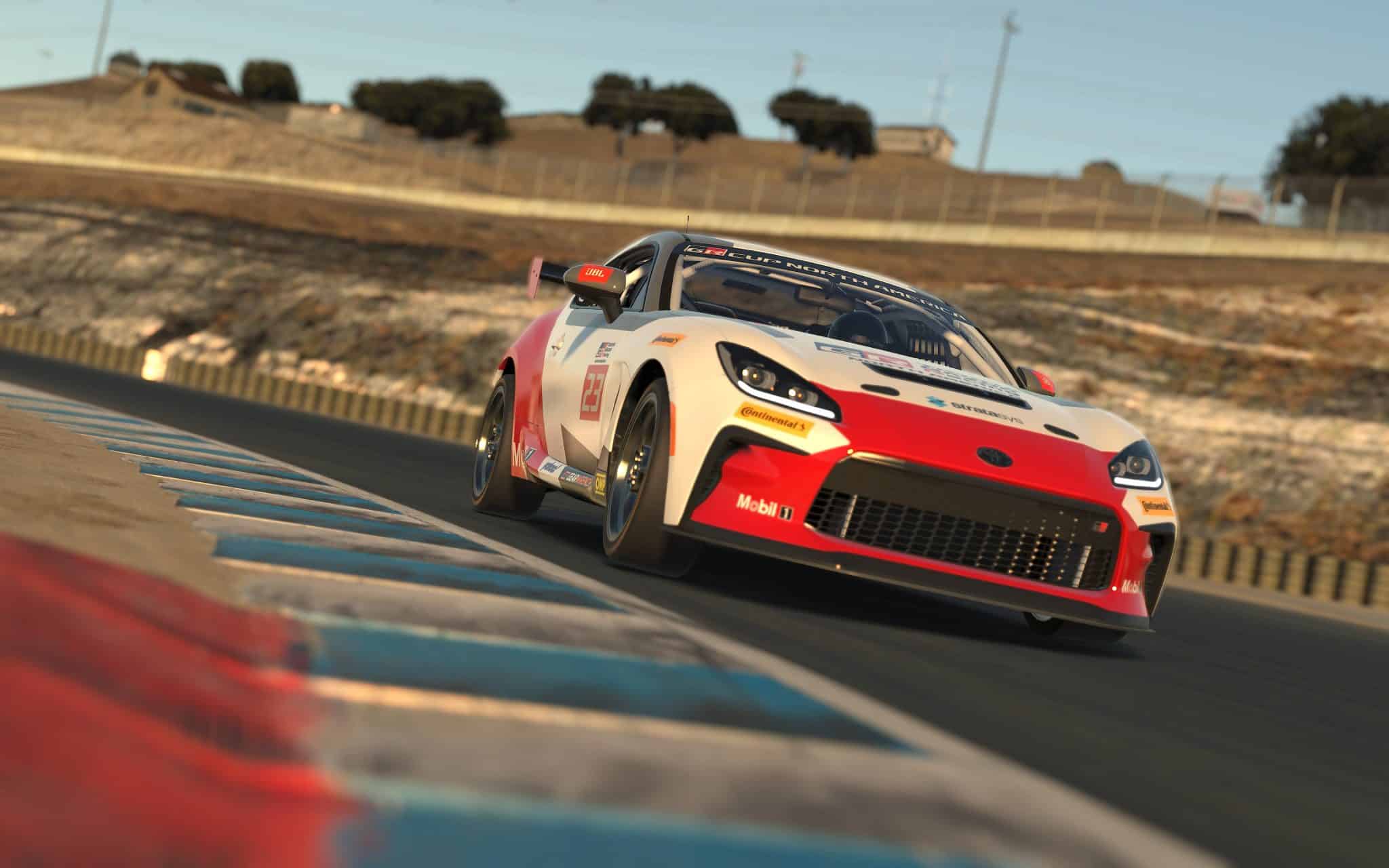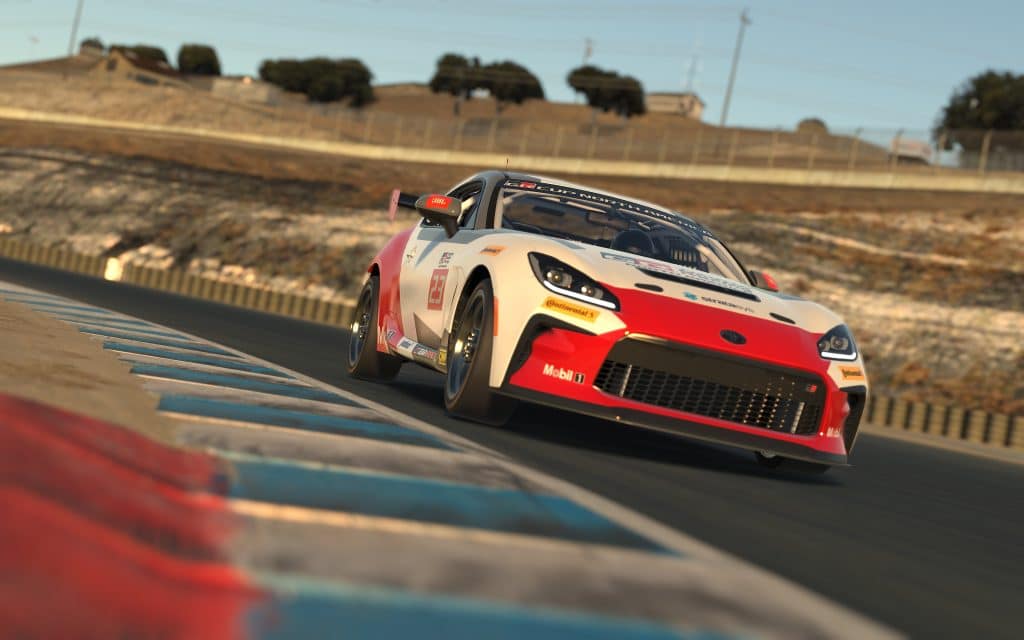 Active Reset
There are several corners or sections of track that can be difficult to master, but it's very time-consuming to always have to drive the entire lap just to get to a specific part that you're struggling to learn and then make a mistake and do it all over again.
The new Active Reset feature that iRacing added in this update gives you the ability to drive through a section/corner of a track, press a button, reset the simulator to a specific start point and then run that bit again without having to drive an entire lap once more. This should speed up track learning and hopefully result in cleaner races in the near future.
A new track and old favourites refreshed
With the 2023 S1 update, iRacing also added the Circuit de Nevers Magny-Cours track that previously hosted many F1 races and currently hosts a round of GT World Challenge Europe and World SBK. The French track has a great flow and is very unique, but is very popular amongst real-life series. A track Sim Racers have been willing into Assetto Corsa Competizione, iRacing's choice to bring it onto its content list with the regular laser-scanned accuracy we've come to expect means it's certainly going to be a popular place to visit.
At the same time, iRacing also refreshed the Sebring track with new artwork and rescanned Virginia International Raceway to bring both tracks up to date with their real-world versions.
AI racing saw further additions of both older content as well as some new content. The Dallara P217 LMP2 receives the new damage model along with the entire GT3 category of cars that also saw a complete overhaul of the class's tire and vehicle parameters.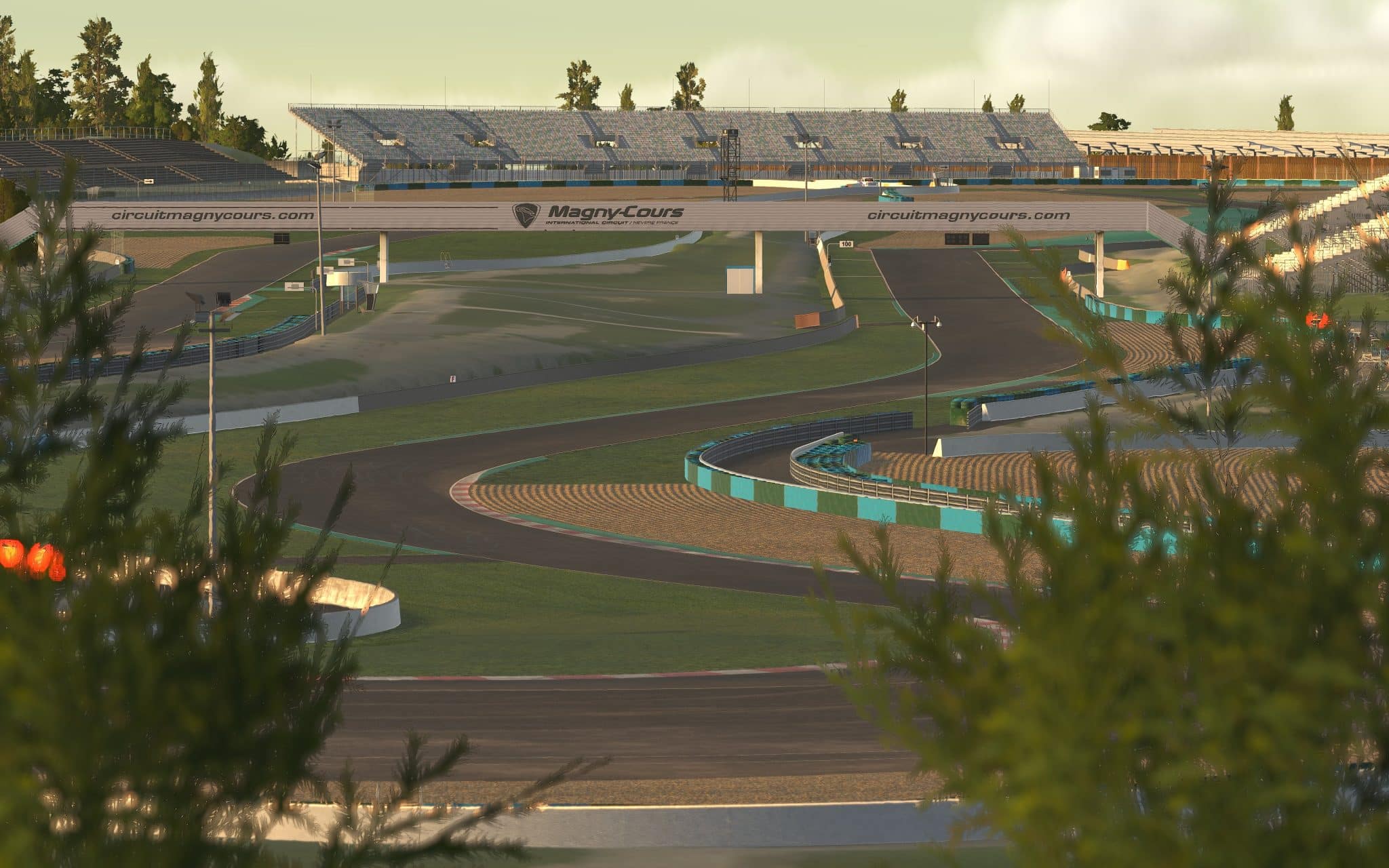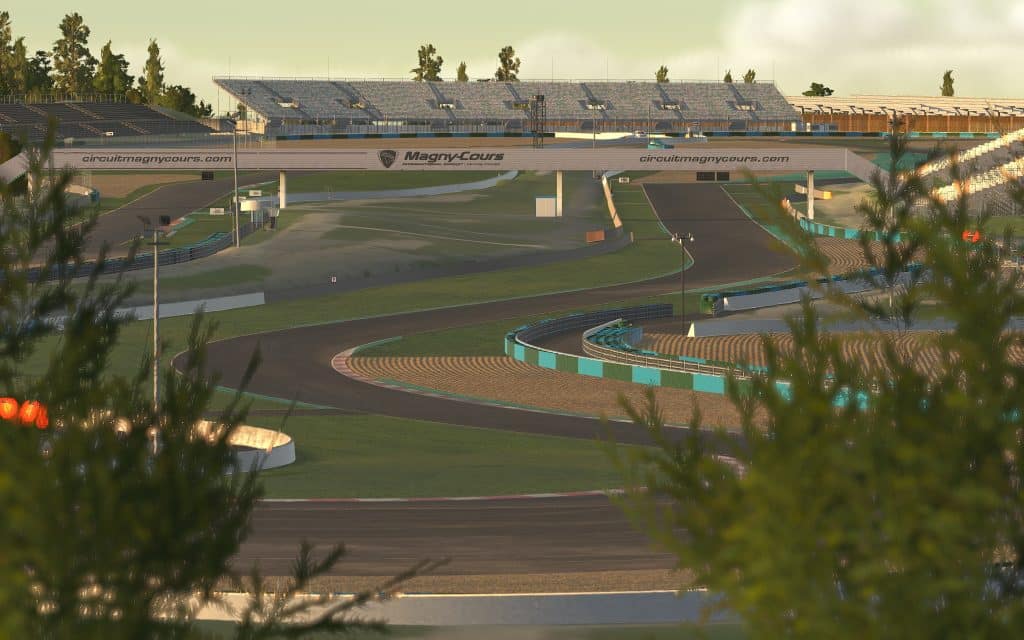 The plan at Coach Dave Academy
Whilst iRacing has been busy behind the scenes, so have we at Coach Dave Academy. This season we're going to be producing setups and lap guides for many of iRacing's most popular series, as well as including coverage of the 3 upcoming Special Events between now and March. Series such as IMSA, the Porsche Cup Series, the Falken GT4 Series, VRS Sprint and Endurance, Formula 4 (now renamed in-game to Formula D) and the TCR Turn Racing Challenge will all be on our roster.
For more information about exactly what we're going to be up to, make sure to check out our blog release below.
Final thoughts
iRacing released a huge amount of content, features and updates for Season 1 of 2023 that we only touched on. We focused on what we considered the highlights, with the official release notes covering everything contained within the update.
It's fantastic that iRacing continuously updates and improves its service to give us what's arguably the best overall racing simulator in the world, albeit not the cheapest. We're sure that these updates along with all of the new content, should see full grids during the holidays.