The Dallara F3 single-seater is considered a trainer vehicle aimed at open-wheeler beginners that plan to climb the ladder to Formula 1 or other downforce-focused cars. However, in real-world racing, drivers first drive in lower-category vehicles before progressing to F3.
That's where the officially sanctioned FIA F4 comes in: It's a single-seater with front and rear wings that generate a great enough level of downforce to give the driver the opportunity to understand the basics of driving a high-downforce car. Plus, the FIA F4 appears on Coach Dave Academy's setup roster, so if you need some extra help on track or back in the garage, we're here to help.
The Car
Engine: 2000 cc, 160 hp coupled to a 6-speed gearbox
Dimensions: Length – 4467 mm, Weight – 570 Kg
Fuel tank: 40L
Aerodynamics: Adjustable front and rear wings
The basic specifications reveal that the FIA F4 isn't as fast as the Dallara F3 since it has less power and weighs about the same. However, that's not the point of this car. It has all the main ingredients of a high downforce single-seater with stable handling that makes it really fun to drive. It doesn't mind being driven over the limit since there's a sufficient amount of slip angle to bring the car back in line.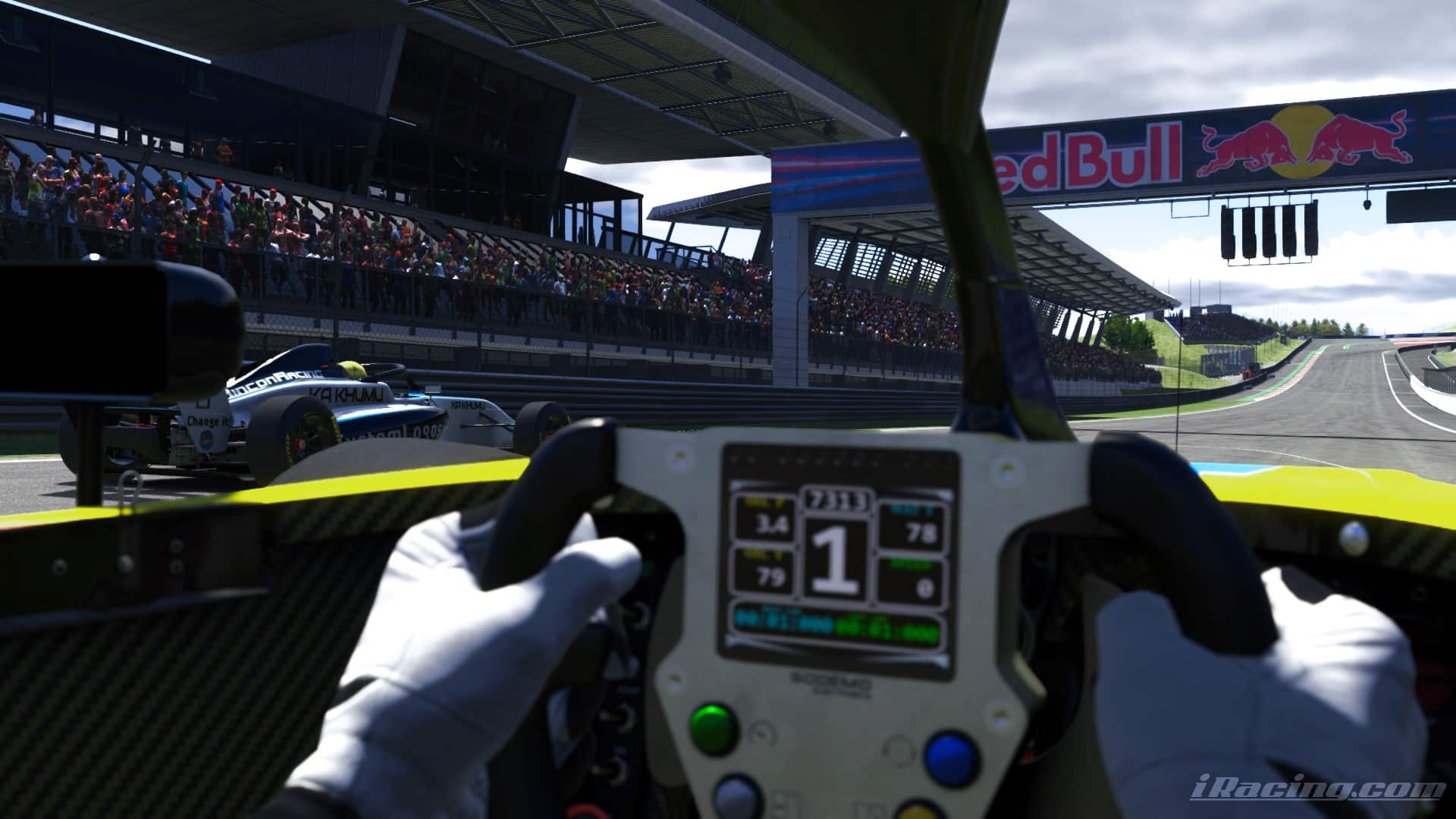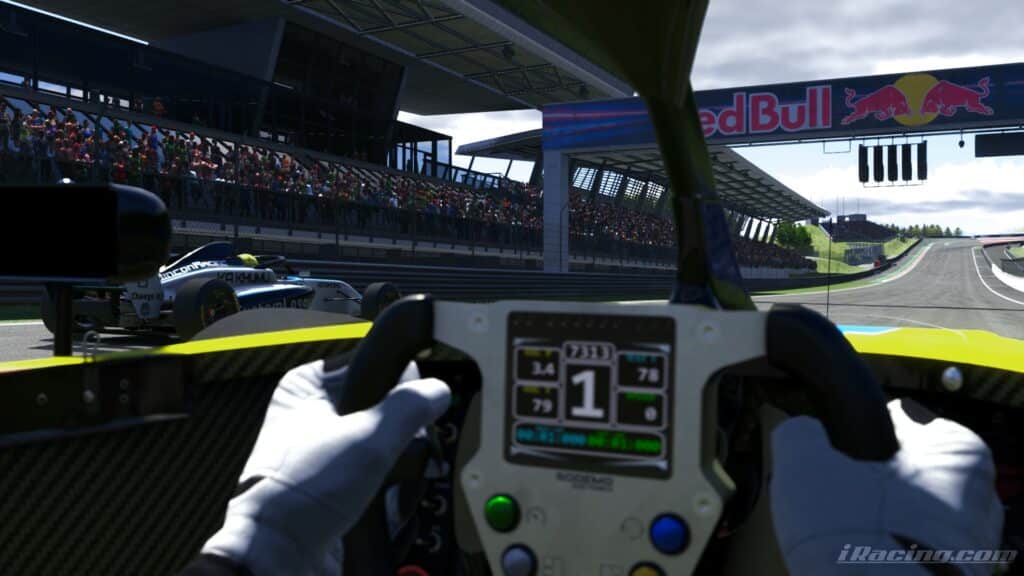 Based on a Formula 4 car, the FIA F4 is iRacing's translation of the first step into single-seater racing for many of the most successful names in motorsport. A car that, in real life, drivers as young as 15 can get into and race, the FIA F4 has got a level of forgiveness that makes it happy to be pushed right to its limit. Don't get us wrong though, that doesn't mean it's tame.
Still possessing the characteristics of a downforce-based single-seater, attack it in the wrong way and it will bite. When set up on the edge, it can be really quite pointy, but our setups can help you find that sweet spot.
As we mentioned earlier, this season sees the introduction of the FIA F4 to Coach Dave Academy's product lineup. That means each week, we'll be providing you with new setups to attack the series' designated track, as well as posting live streamed Lap Guides from our team of drivers are engineers over on the Coach Dave Academy YouTube Channel. So, make sure you get your hands on either our iRacing Setup Subscription or the FIA F4's setup bundle now.
The Race Format
iRacing currently races the FIA F4 in both fixed and open setup series. Races are 20 minutes long and begin from a standing start. There's no requirement for a pitstop either, so it is flat-out racing from start to finish. Luckily though, you've got the option of using 1 fast repair, so if you do find yourself with damage and need to dive into the pitlane, you won't be losing too much compared to a stop in other series.
The tires are quite robust, so there's no need to worry too much about tire management either – you might even find your lap times improving as the race goes on as the fuel burns off.
One of the most popular series on iRacing right now, there are full grid races every two hours, as a fixed-setup variant of the series alternates on the other hour. Some time slots are so popular that the races can end up being broken up into 7 or more splits, so you won't have any problem finding drivers of your skill level!
The short sharp sprint race format of the two Formula iR-04 series' is proven as one of the best – competitive, quick and running every hour.
What's so special?
The FIA F4 is a jump-in-and-drive car. It's easy enough for beginners to handle, but more than fast enough to be enjoyable at a professional level – the car appeared just this month in a big Esports event held on iRacing.
The simple handling combined with short races makes for intense racing that's seldom found in sim racing. It helps you understand the fundamentals of racing high-downforce single-seaters without punishing small mistakes.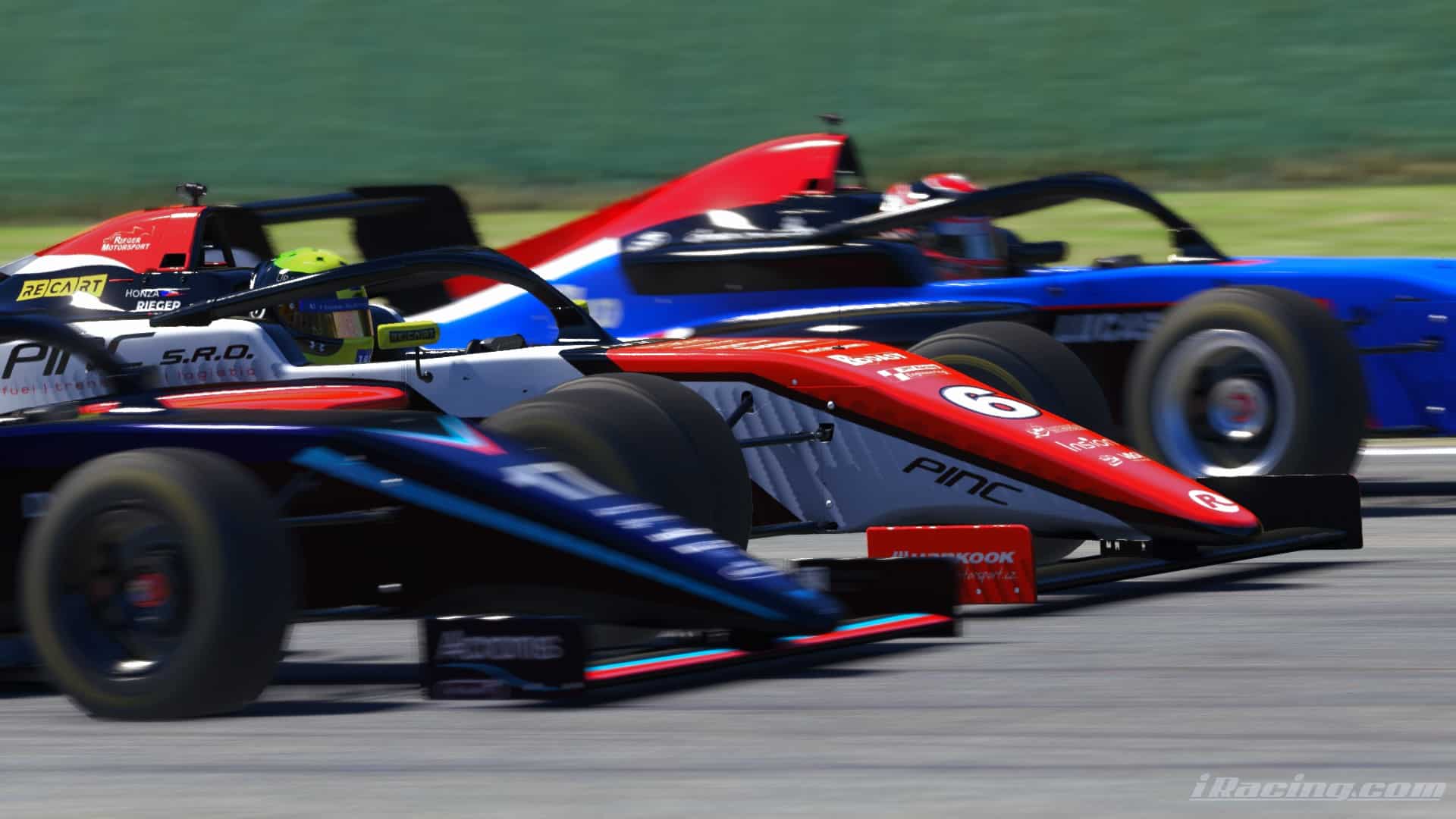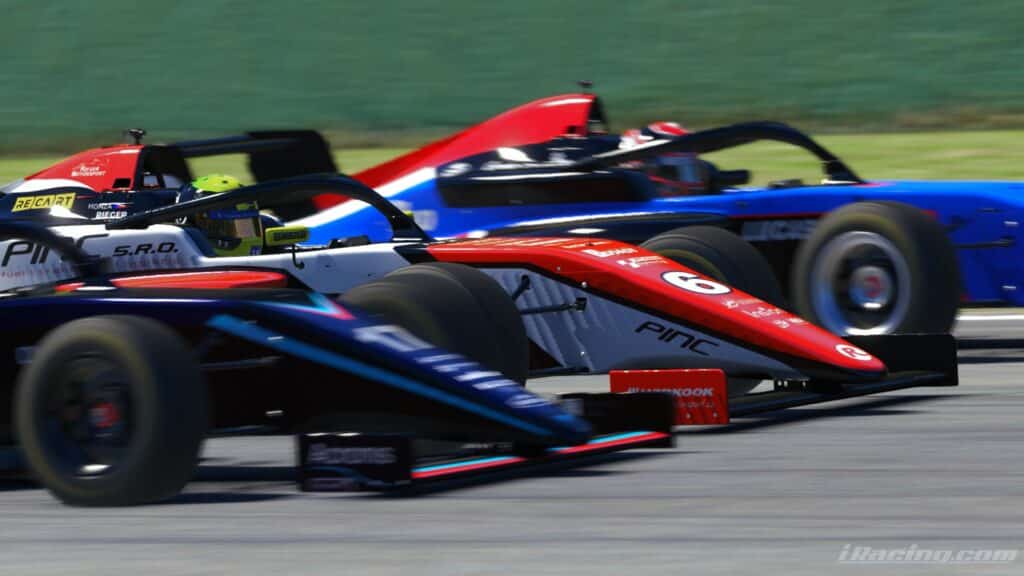 Of the two series that the FIA F4 competes in, the open setup series is especially fun. Driving the car in the open setup series gives you room to head back to the garage and do some tinkering, whilst it will also mean your car will be dialled in better for the track. The FIA F4 may not have all the setup options of an F1 car but the fundamentals are certainly the same.
We highly recommend the FIA F4 as the first car you should drive if you plan to work your way up to Formula 1 or GTP. It's so much fun to drive whatever your experience level is.