Touring cars tend to be more popular on iRacing than open-wheelers. You would assume that it should be the other way around but good racing isn't always about speed. Cars that are fun to drive and allow for the odd mistake can be very enjoyable.
An open-wheel car however requires a huge amount of learning and practice and includes a damage model that punishes even the smallest of mistakes. This is normally a turn off for rookie drivers since a slight bump at the start of the race may force a pitstop and ruin any chances of a good result. Touring cars on the other hand allow for the odd bump here and there and some proper door scraping action.
iRacing has several touring car racing series with the IMSA Michelin Pilot Challenge being highly favoured within the iRacing community. The series caters for drivers that want to race regularly without a massive learning curve and a relatively forgiving damage model.
Cars
The IMSA Michelin Pilot Challenge is a two-class series. This means that two categories of cars are raced at the same time. The two classes are GT4 and TCR. The GT4 category is a little bit faster than TCR but either category should provide close racing. Here's the list of cars that you can choose from:
As you can see, just like the other IMSA series' in iRacing, the Michelin Pilot Challenge is also multiclass, giving that extra little challenge to each and every driver. Don't worry too much though if multiclass isn't your thing – over a 30-minute race traffic shouldn't be too much of an issue at all!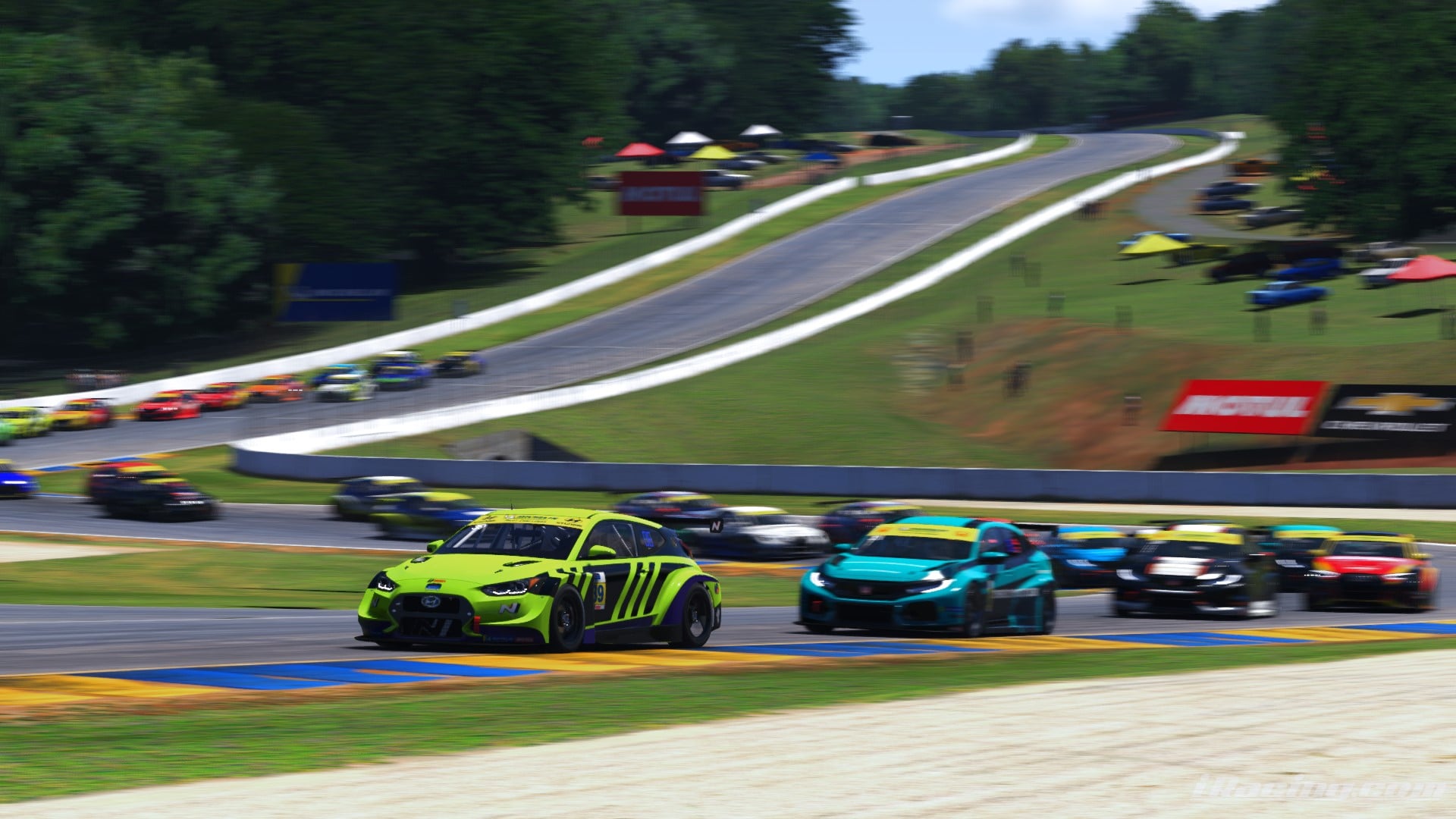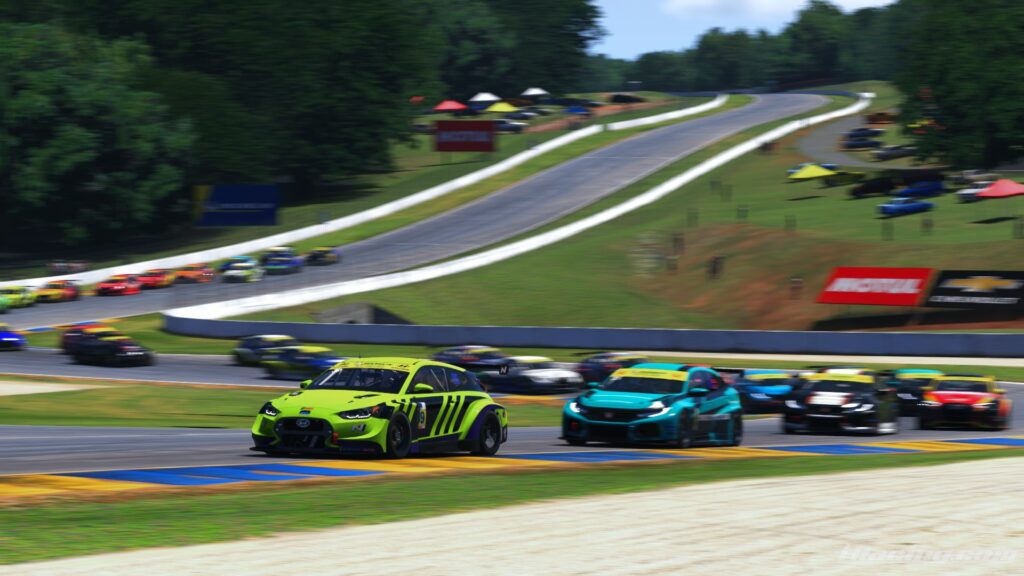 Race format
Races are 30 minutes long with a rolling start. This for us is a lot safer than standing starts and should help drivers get a clean start to the race. Setups are open too, meaning that you can adjust the car to match your driving style. If adjusting setups is not your thing but you still want to be competitive, then Coach Dave Academy of course has you covered.
Races are scheduled at 15 minutes past the hour every two hours, so you can also enter another race in between! Speaking of, the race session itself is made up of practice, two-lap qualifying and a 30-minute race. There are no compulsory pitstops, meaning that it's essentially a sprint from start to finish. The minimum licence requirement is Class D with a Safety Rating of 4.0 too, so it's a relatively easy series to get started in as you don't need much in the way of experience.
Tracks
Just like most iRacing series, the IMSA Michelin Pilot Challenge is a twelve-week championship with twelve different tracks. Tracks can range from the relatively simple 10 turn Summit Point Raceway to the fearsome 22 km long Nürburgring. Remember, the race week starts on a Tuesday so there's plenty of time to learn the tracks.
As usual, you can skip up to four race weeks without affecting your championship results or your progress in the fabled participation program. This will come in handy especially if there's a track you may be unfamiliar with or just plain hate.
What's so special?
The IMSA Michelin Pilot Challenge is exactly what its name says: a challenge. Two classes of cars in short races, no pitstops, a wide variety of tracks make for instant thrills and tons of entertainment.
The variety of TCR cars available for you to drive makes it one of the most exciting series to drive in, as the class is incredible for wheel to wheel battling. Pair it with a short format and you've got an action-packed, qualifying laps every lap kind of series that delivers every single time
Honourable mentions
30 minute races may be too short for some drivers and iRacing have several other series that builds on the IMSA Michelin Pilot Challenge series. The IMSA Endurance Series features 160-minute races, with two classes of cars. The step up from there is the mighty European Endurance Pure Driving School Series where races are 360-minute long. Whatever you choose, just remember that you can turn to Coach Dave Academy for support.
Setups are available for purchase as a bundle that will ensure you have the best setup for every track on the schedule. Coach Dave Academy YouTube channel has lots of videos that should also help you quickly get up to speed. Laps are driven by our expert coaches with track guides going into granular detail on how to find that last bit of performance. If you want to fine-tune your driving skills, then one on one driver coaching is also available.
So, what are you waiting for?