👉 You must be a setup subscriber to use Delta
Coach Dave Delta is a Windows compatible application that makes it super easy to install and manage your ACC (and soon iRacing) setups.
In order to use the app, please follow these instructions:
Step 1: Purchase Detla
In order to download and install Delta you need to be a Coach Dave Academy setup subscriber. To become a subscriber, please follow the link below:
Once you have subscribed, please login to your account and revist this tutorial page from your account dashboard.
Step 2: Install the App
The next step is to unzip the file, you will see a .exe file appear. Install that file to your PC, ideally installing it to your Desktop or Program Files folder.
Step 3: Active your Account
After installing Coach Dave Delta, simply open the app and then follow instructions to connect your account. Please note: you need a valid Coach Dave Setup Subscription in order to use the app.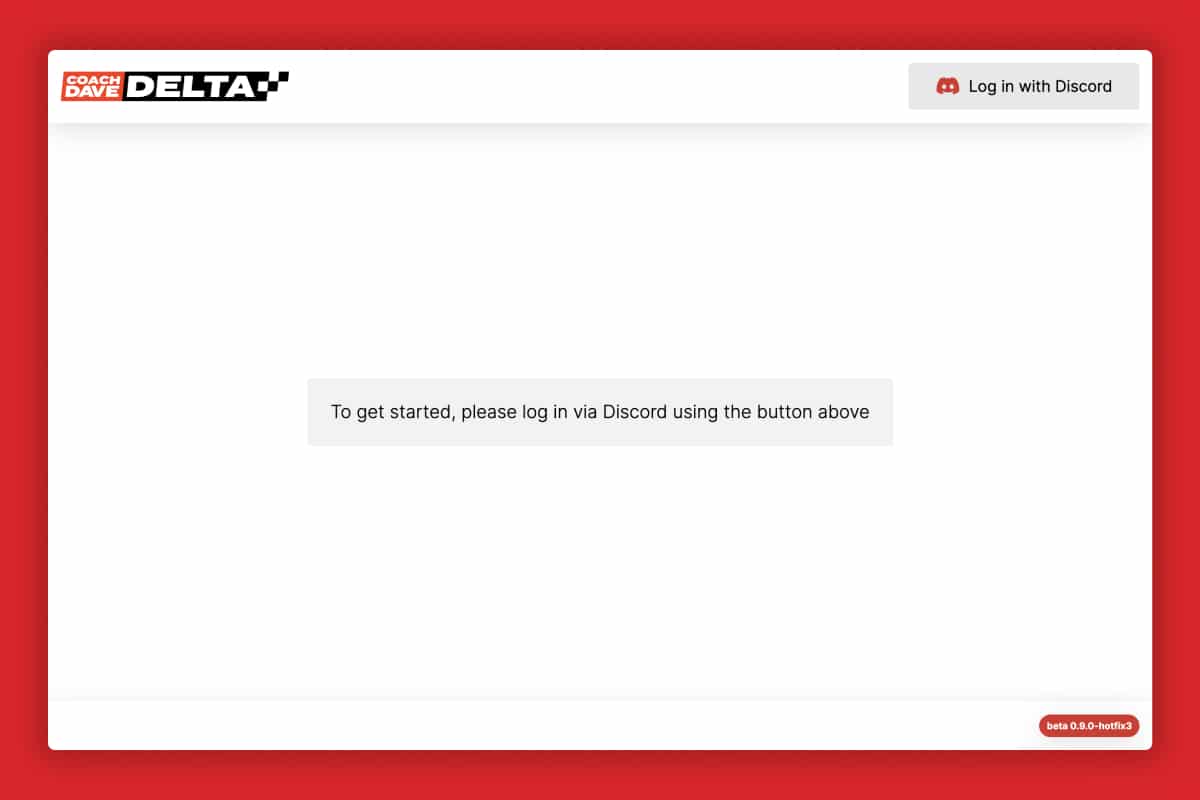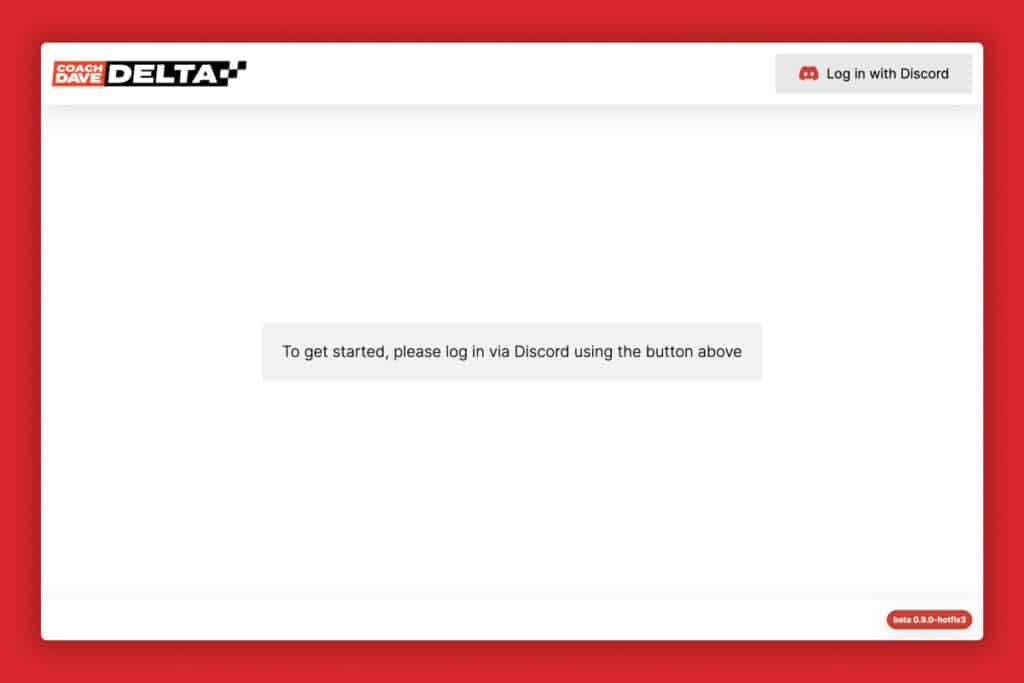 Login with Discord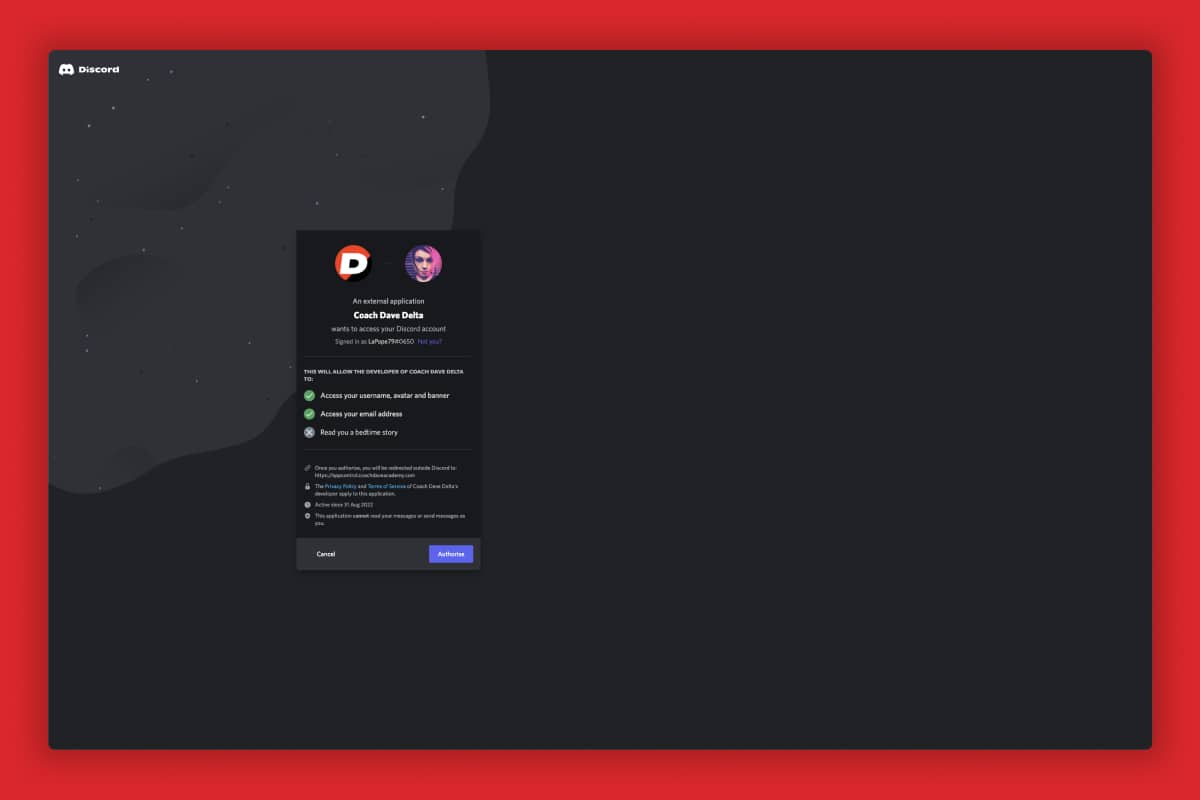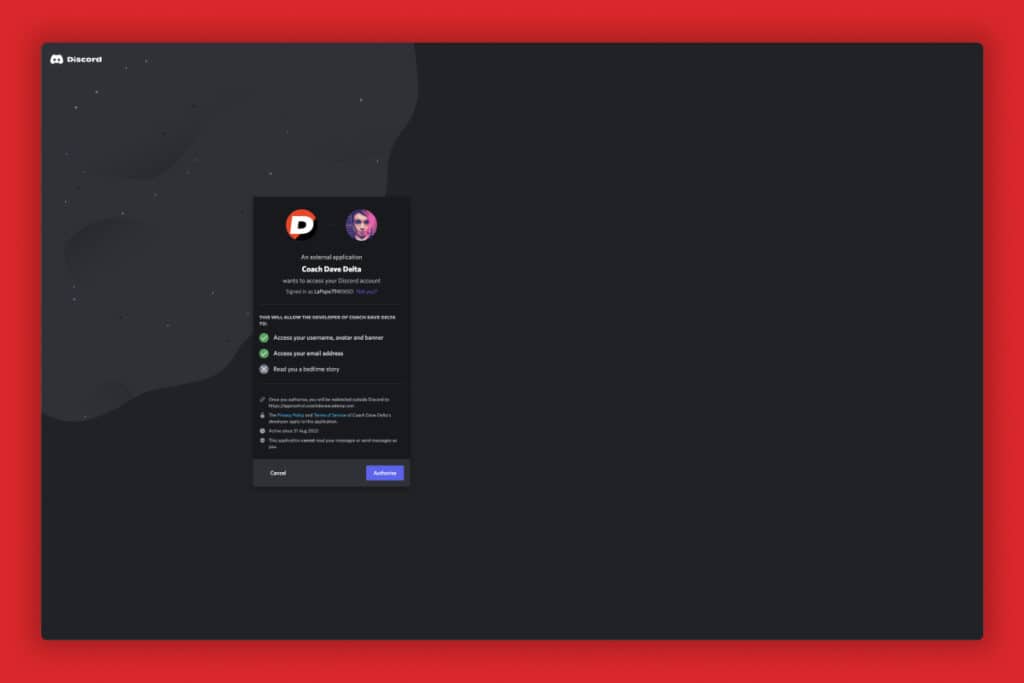 Connect your Coach Dave Account
After logging in with Discord you will be directed to your profile screen on Delta with a button to link your Coach Dave Account.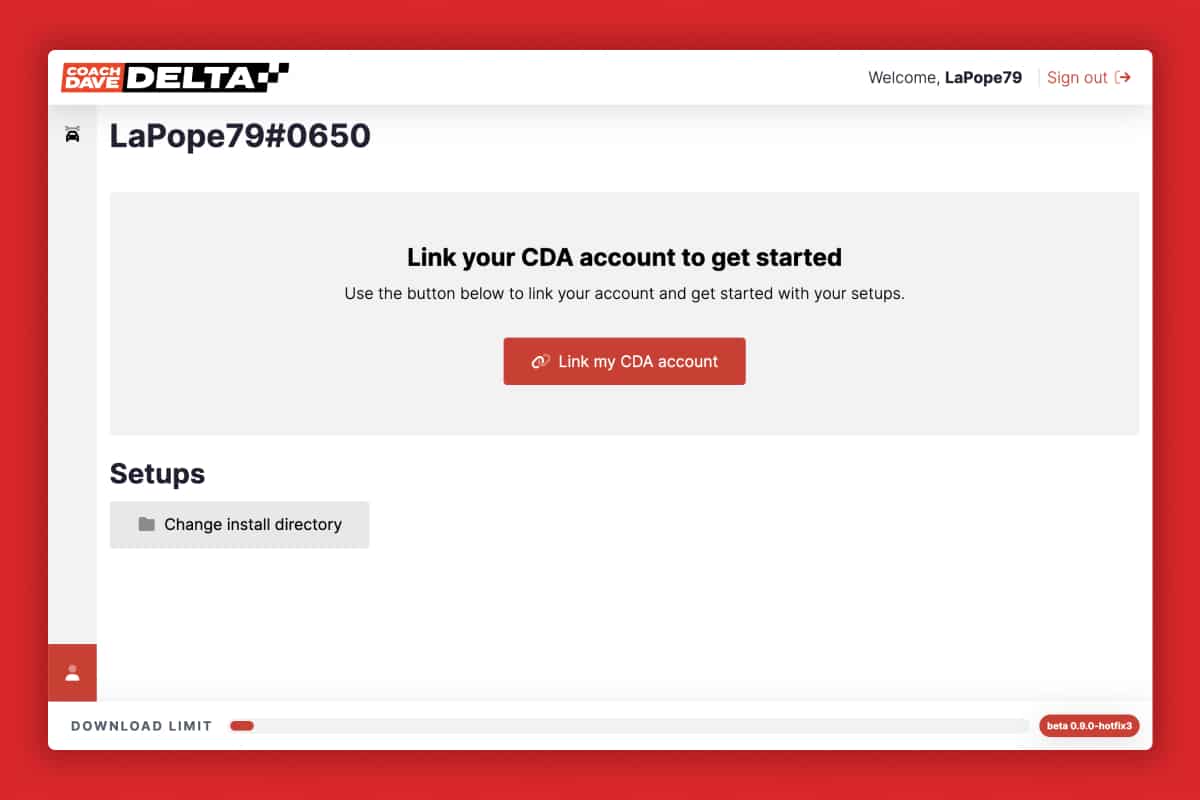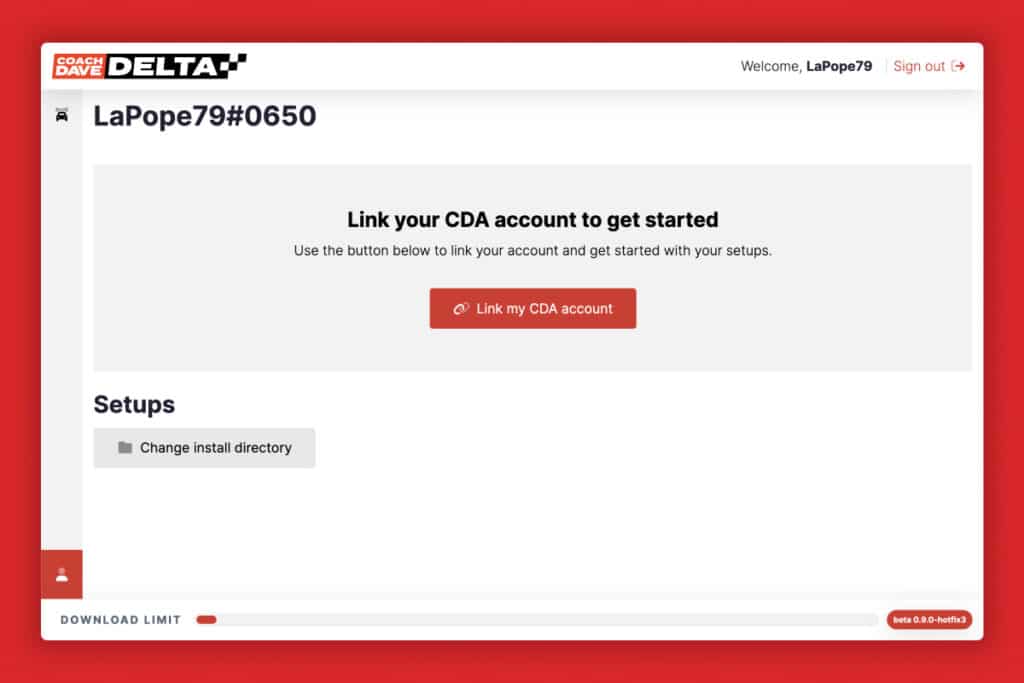 Click the Link Account Button
You will be redirected to the Coach Dave Academy website
Enter in your account login details that you use for Coach Dave Academy
Make sure it's the same account details of your Coach Dave Subscription
Click Login
If succcessful you will be redirected back to the Delta App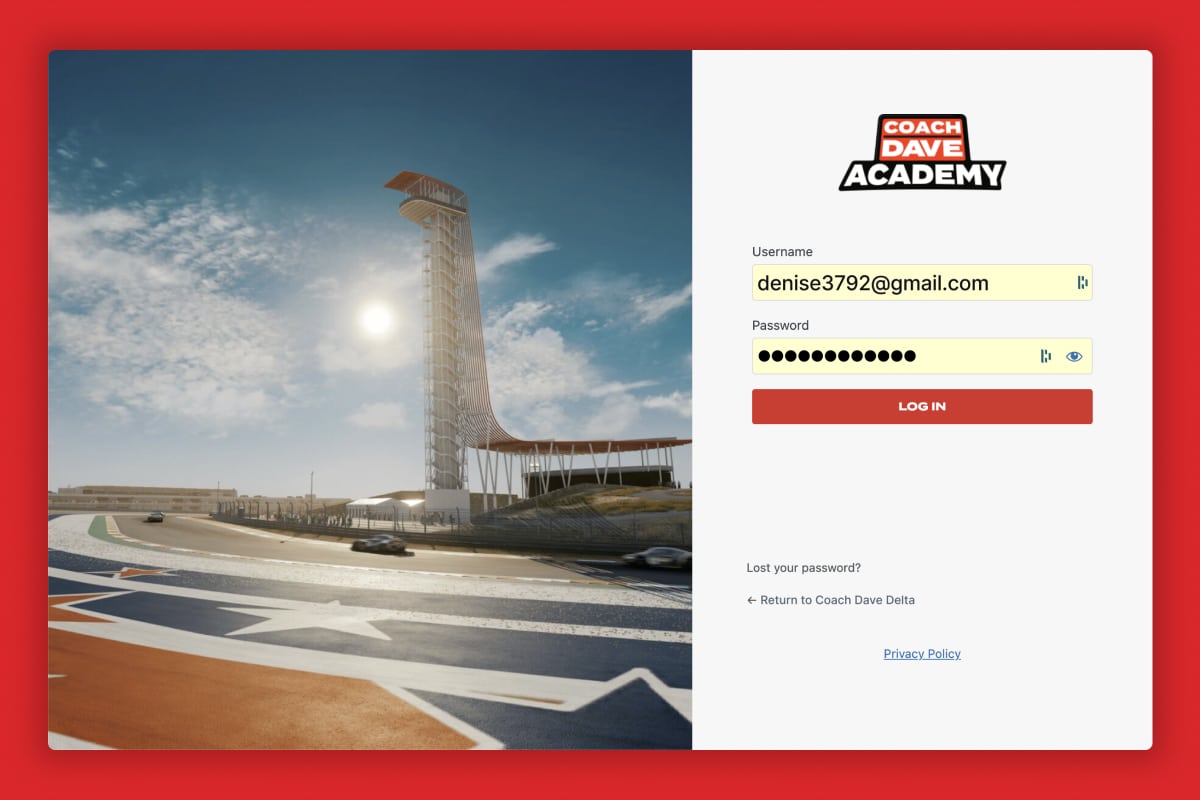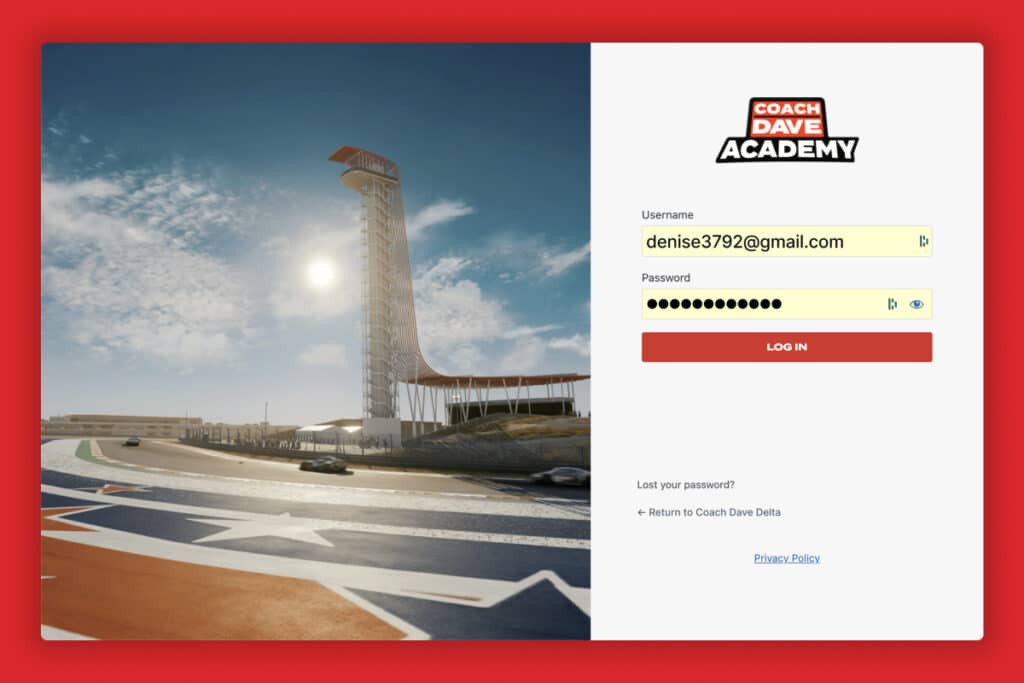 Once your account is successfully linked to the Delta App you will see a list of all the available setups that you can install onto your PC.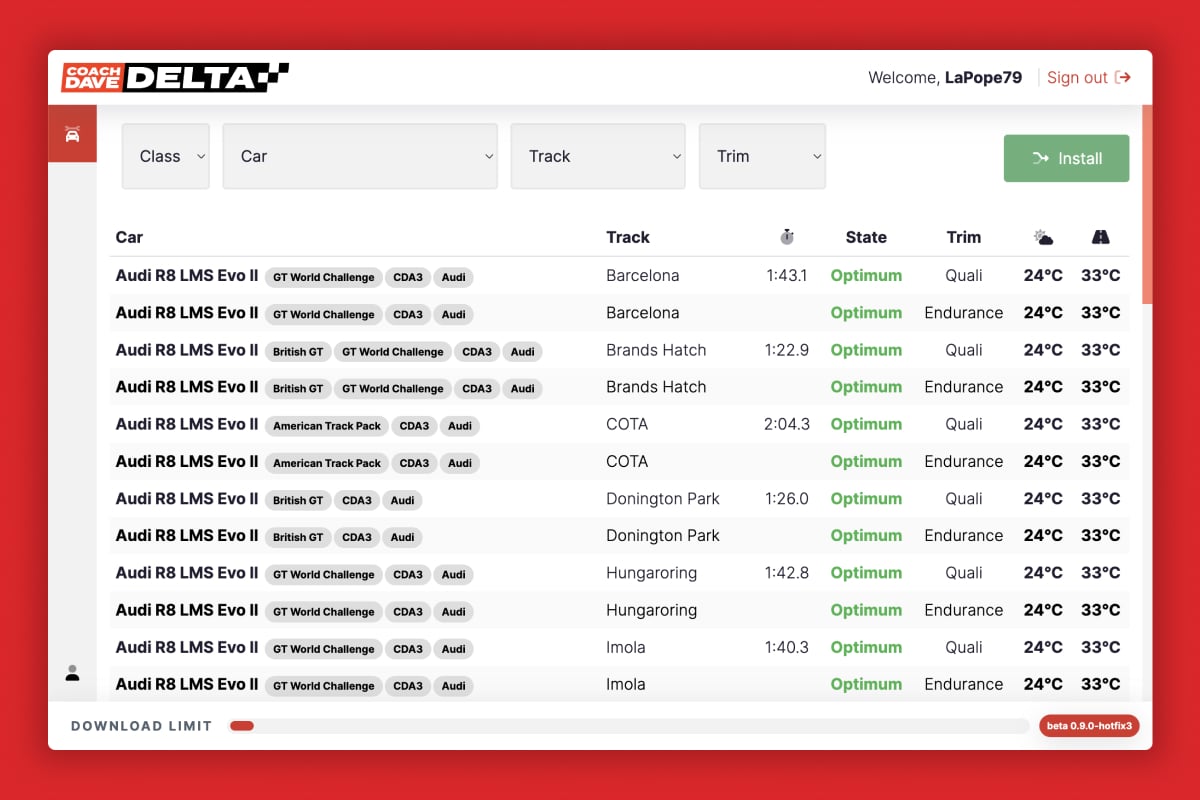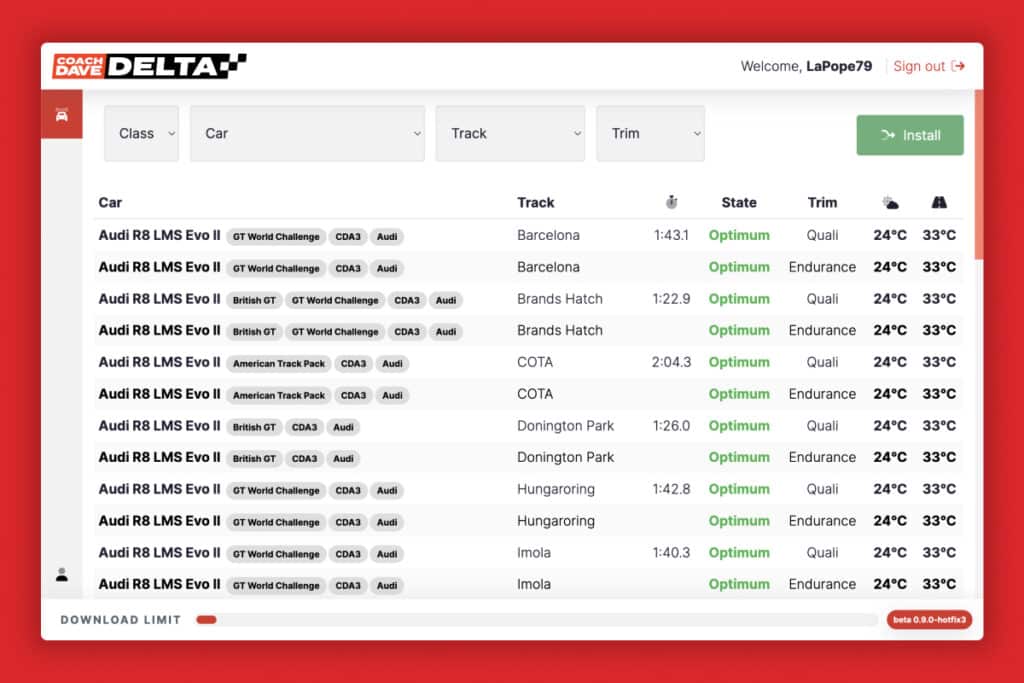 Step 4: Installing Setups
To install a setup simply click on any of the car/track combinations that you need for your next session on ACC.
A window will open up in the App that will display the details on the setup. If this is the setup you want to install, simply click the green install button.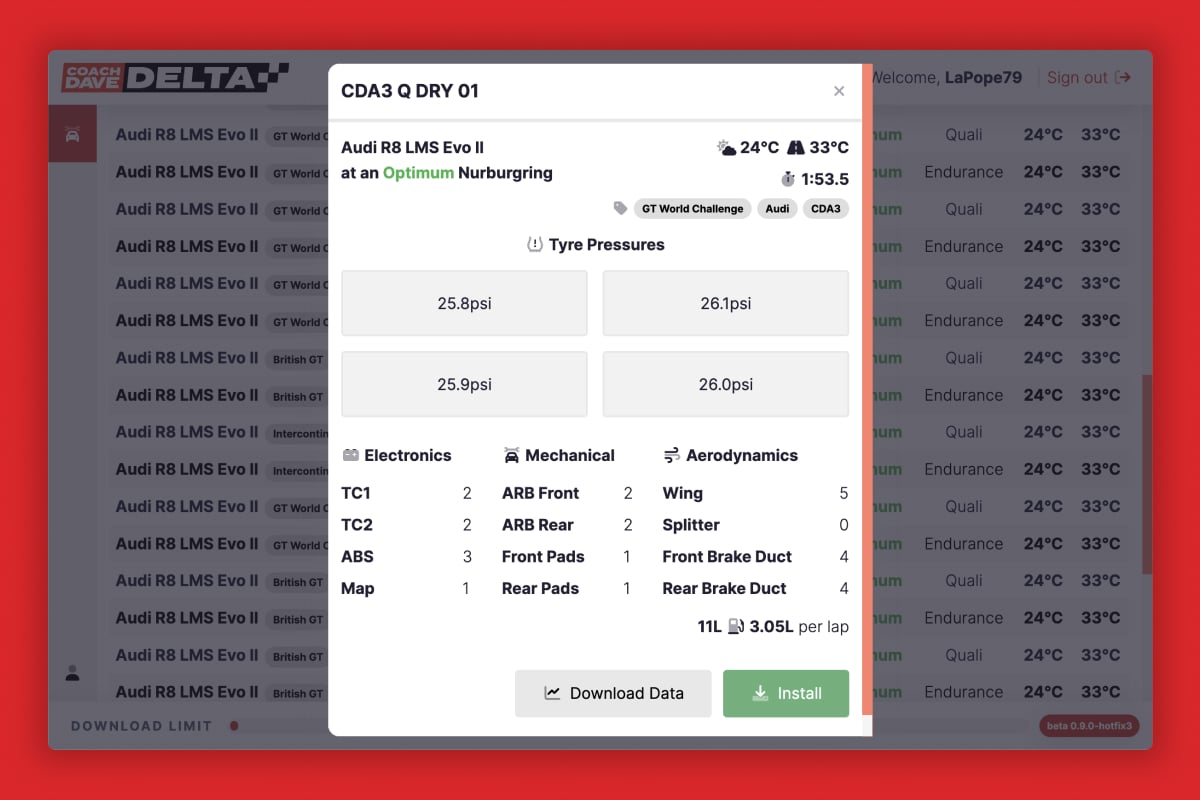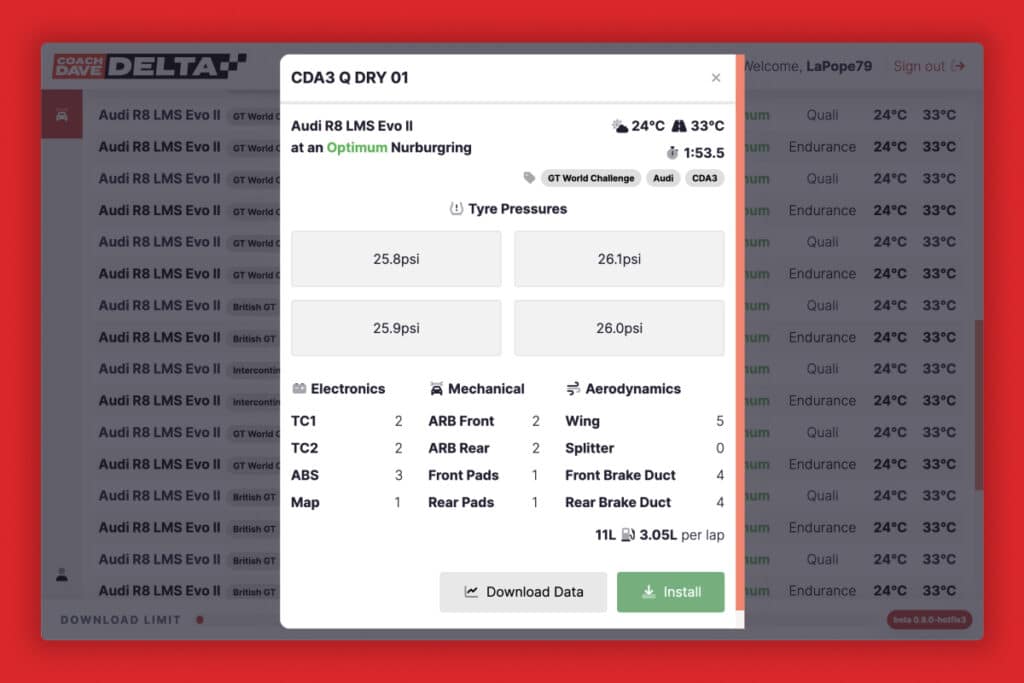 You will be asked to choose the setup folder that you'd like to install the setup in. Choose the main setup folder in your ACC directory. It should look like this: C:\Users\<your username>\Documents\Assetto Corsa Competizione\Setups
Please Note: You do not need to choose the exact car/track folder for each setup. The app will do that automatically. You only need to select the main setup folder in the ACC directory.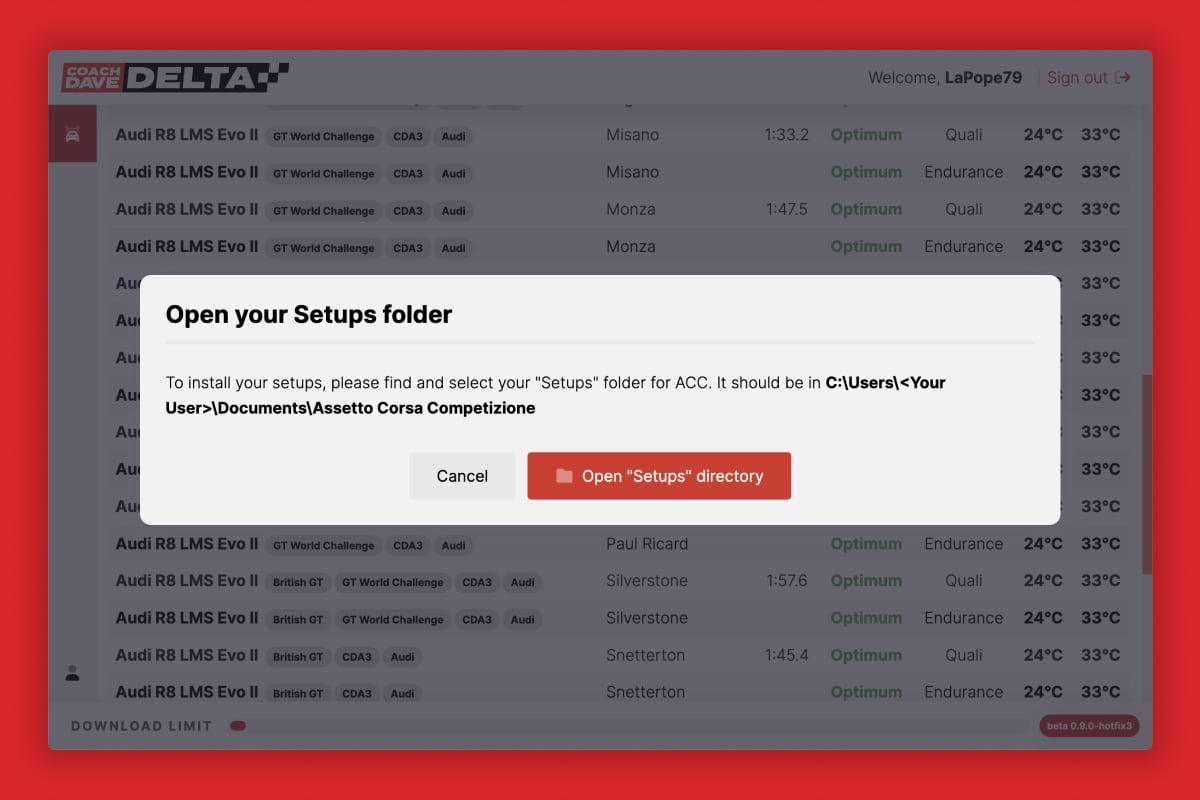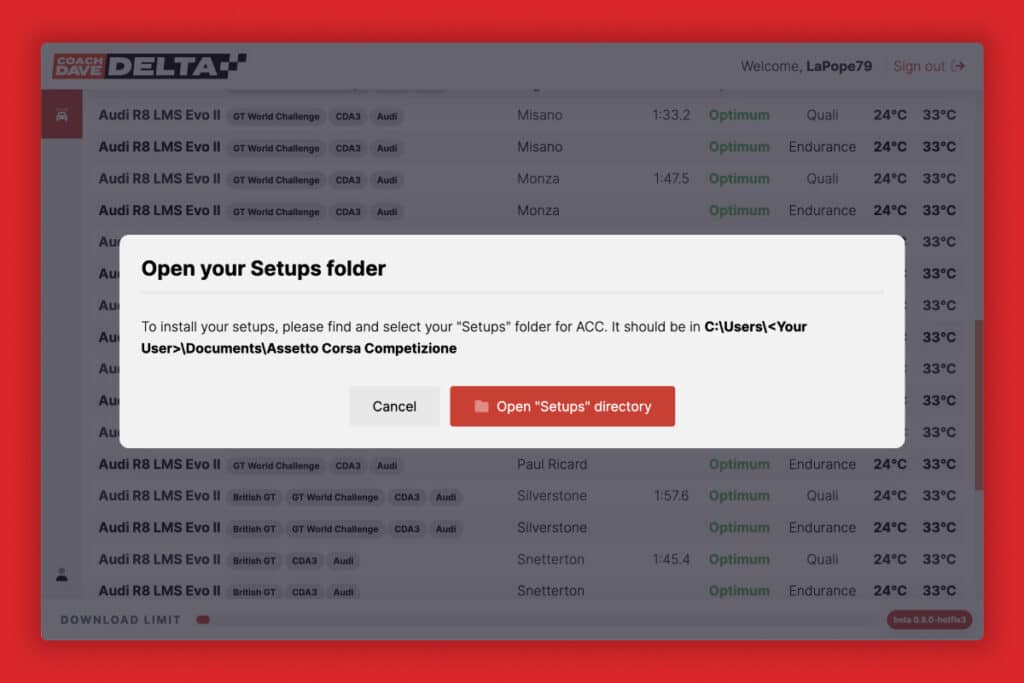 Once selected your setups will automatically be added to the car and track folder they relate to.
If at any time you make a mistake with the folder selection, you can change it via the profile icon in the left column of the app.
Having Trouble?
If you're ever stuck, or have any questions, please join our Discord Community where our team will help you find your way.