The iRacing version of this car is as close to the real thing as you could possibly get. Every detail of the Dallara F3 including engine sounds, exact cockpit and of course, amazing handling and physics have been captured in excruciating detail.
Introduction
The 2018 Dallara F3 is a single-seat open-wheel car that used to be used in the FIA Formula 3 Championship as well as several other F3 championships around the world.
These championships act as a feeder series for Formula 1 as well as for other categories of motorsport. The Dallara F3 is designed to have specific handling characteristics and features that allow young drivers to best prepare for F2 and, eventually, Formula 1.
---
The Dallara F3's Specifications
Chassis: Carbon fibre monocoque
Engine: 2000 cc, 4-cylinder, naturally aspirated with 220 hp coupled to a 6-speed gearbox
Dimensions: Length (4351 mm / 179.4 in), Weight (550 Kg / 1213 lb minimum including driver)
Fuel tank: 45.5 L / 12.0 gal
So, what does this actually mean? Well, it's the perfect formula for a uniquely handling nimble formula car that can produce some of the best action you will find on iRacing.
220hp might not sound like much, but when it's paired with a car that weighs just 550KG and a huge amount of downforce from its wings and aerodynamic devices, suddenly you really don't need much more.
The Dallara F3 race car truly is a pleasure to drive, especially when equipped with our setups, but when in the sim can you actually race it?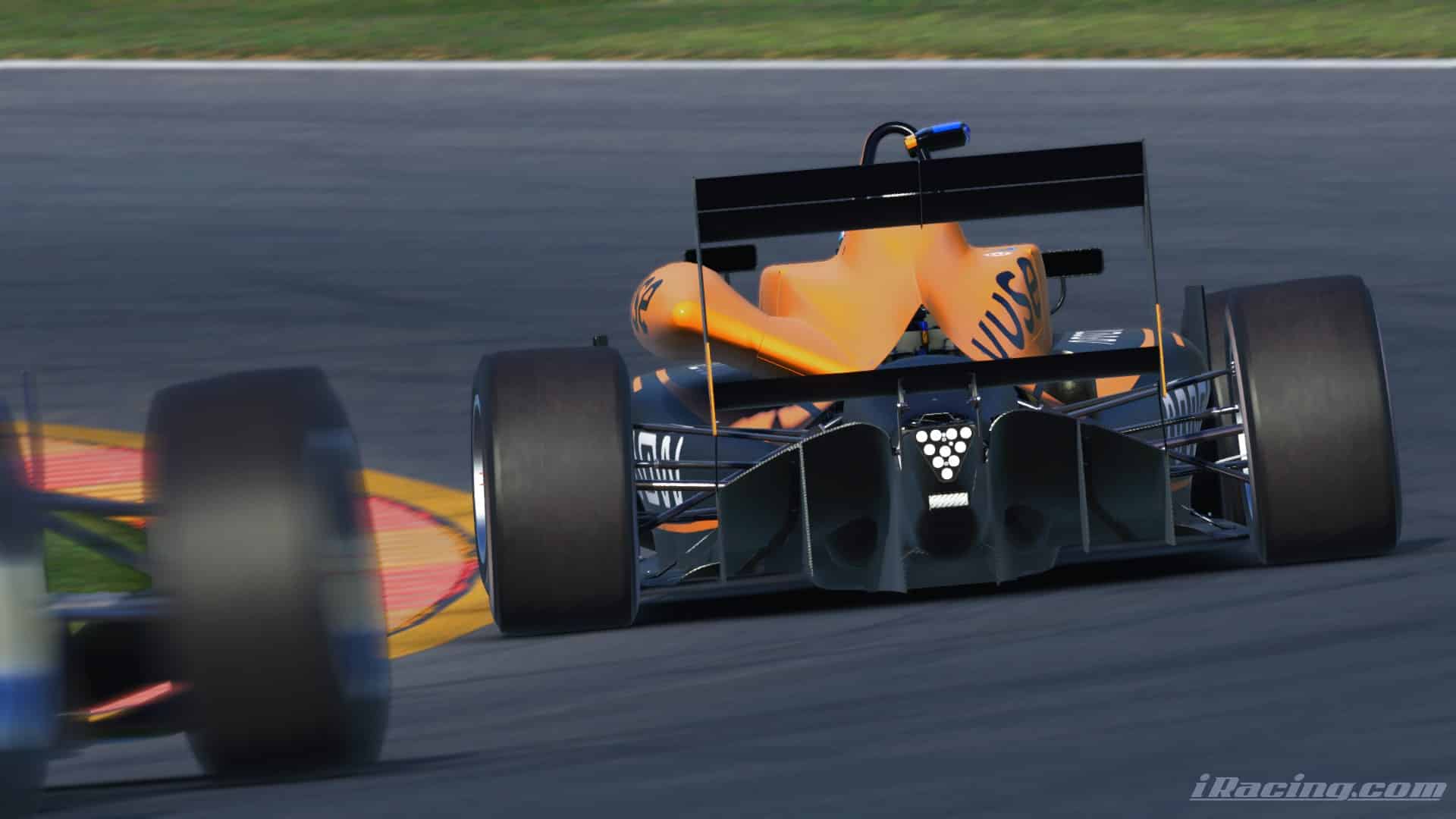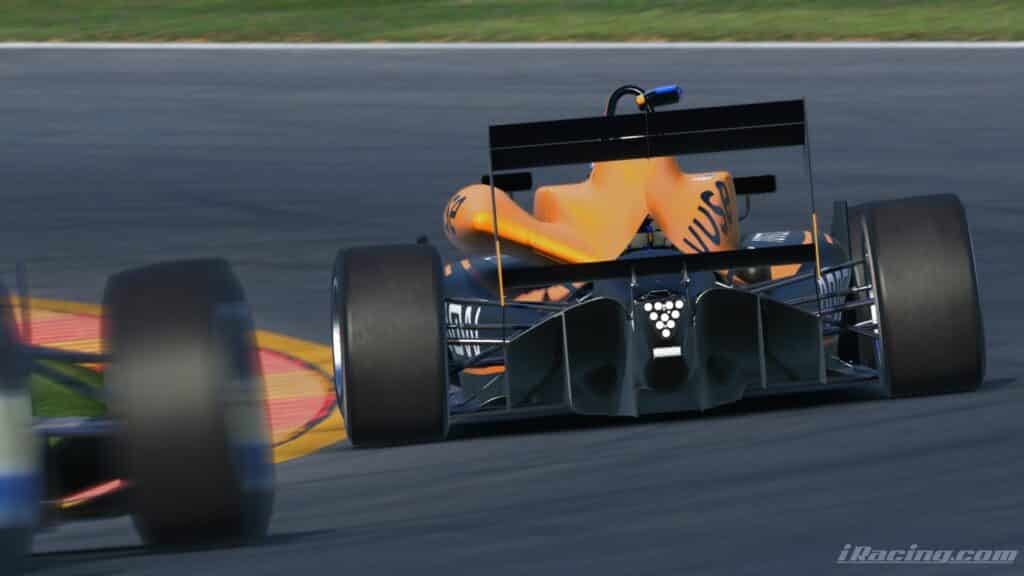 ---
The iRacing Dallara F3 series
The Dallara F3 is available to race in both a fixed setup and open setup series. Both series feature the usual twelve-week season with full grids every day for every time slot. Read our guide on the Dallara F3 series here
The Format
Two series run during the same timeslot on alternating hours for the Dallara F3. At a quarter past each hour, you'll be able to race in either the Moza Racing Dallara F3 Series or the DOF Reality Dallara F3 Series. However, they have one key difference:
The Moza Racing Dallara F3 Series is a fixed-setup series
The DOF Reality Dallara F3 Series is an open-setup series
The fixed-setup Moza Racing Dallara F3 Series forces drivers to use track-specific setups provided by iRacing, however, the DOF Reality Dallara F3 Series allows you free reign when it comes to behind-the-scenes adjustments.
Close Racing To Be Had
Despite this technical difference, both series adopt the same format:
Three minutes of practice takes place at the beginning of each race session
Qualifying consists of eight minutes or two timed laps
Races vary in their number of laps each week but always equate to 25 minutes in length
The short form factor that Dallara F3 races are housed means that you don't need to worry about fuel saving or tyre management, much like in many Formula 3-level series in the real world of racing, and this creates close racing each and every time.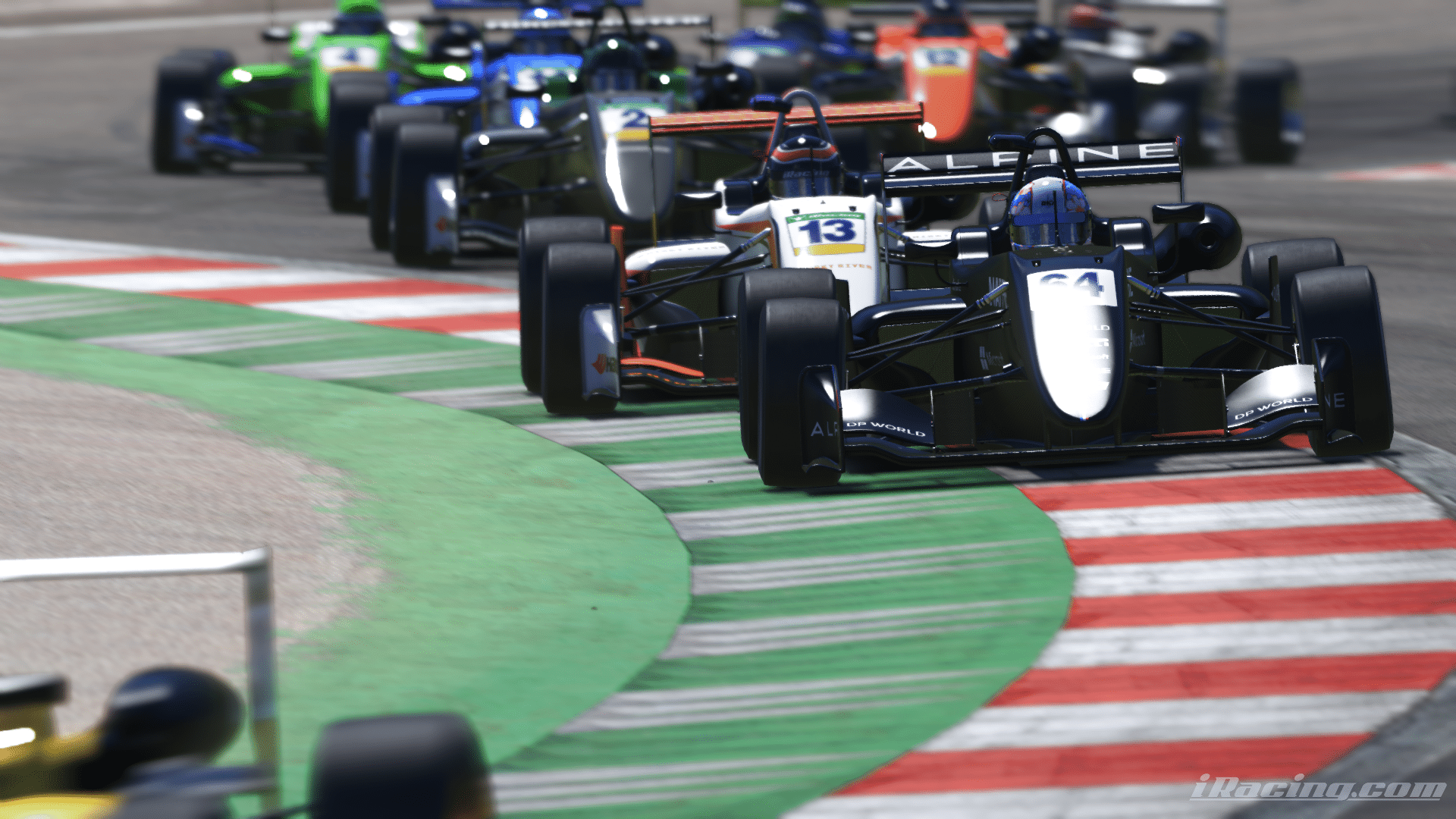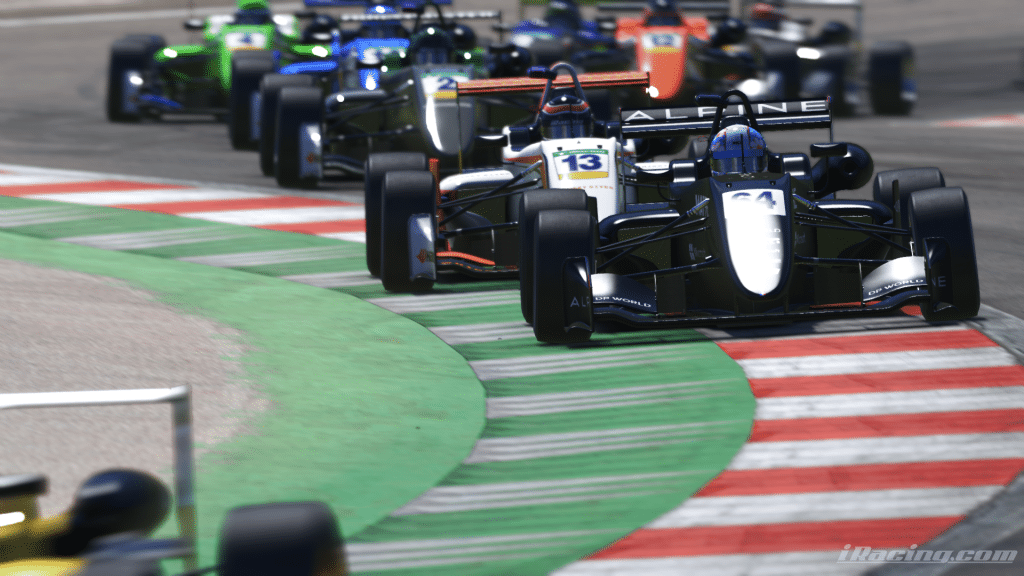 ---
Why drive the Dallara F3?
As mentioned before, the Dallara F3 is a feeder series for higher categories of motorsport both in real racing and in iRacing.
Packed Grids
The packed grids, frenetic racing with constant wheel-to-wheel action and accurate vehicle dynamics combined with a realistic tyre model help prepare you for just about any other series in iRacing.
This essentially means that if you can be successful in the Dallara F3, then you'll probably be successful in any other iRacing series.
High Downforce
Furthermore, being a downforce focussed car, it really helps you learn the skills of driving a vehicle that is more sensitive to how you drive, setting you up perfectly to attack some of the faster downforce cars in iRacing.
It's therefore essential that you use this series to hone your skills and if needed, lean on Coach Dave Academy to give you the extra support to become a successful racing driver.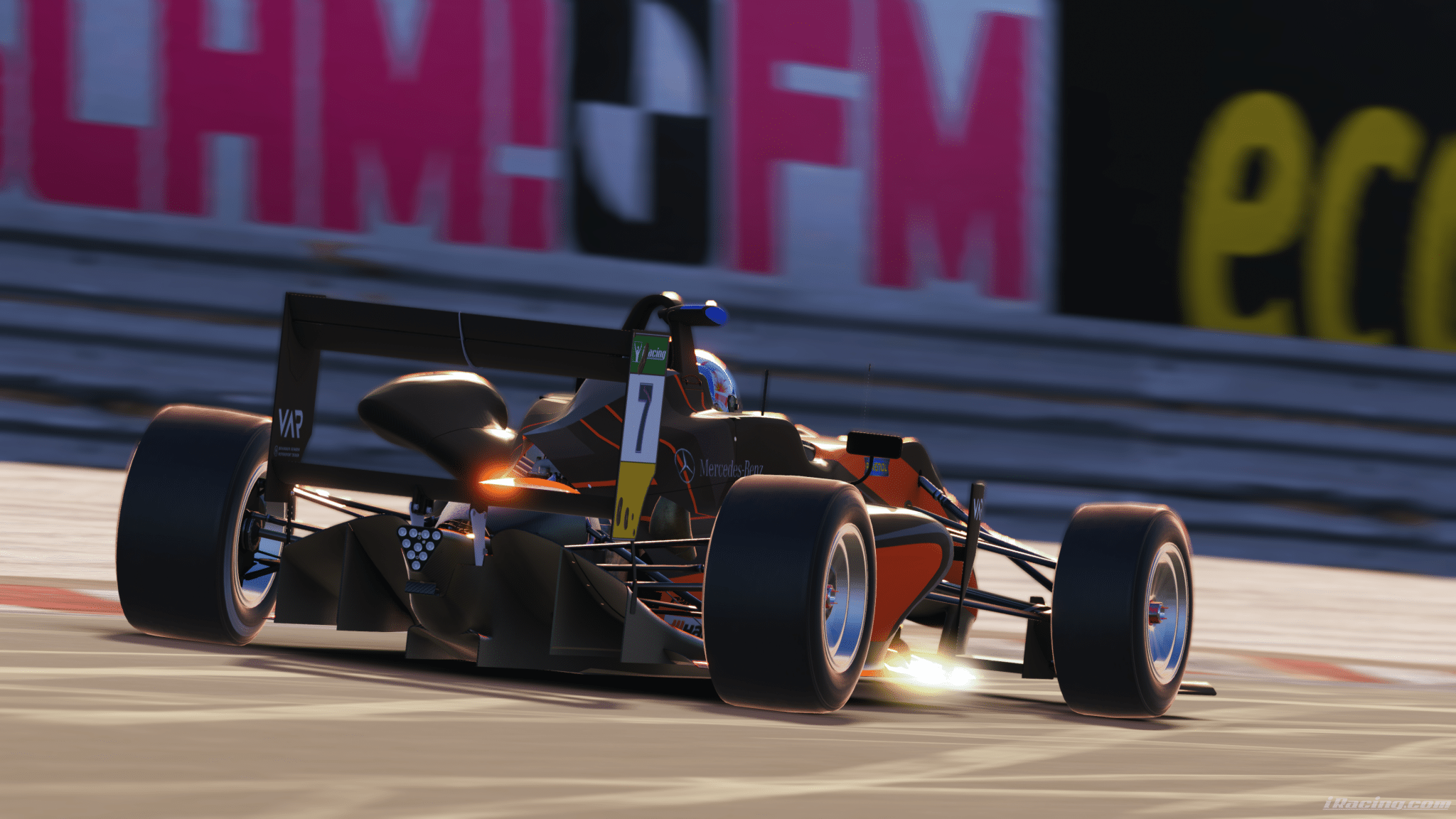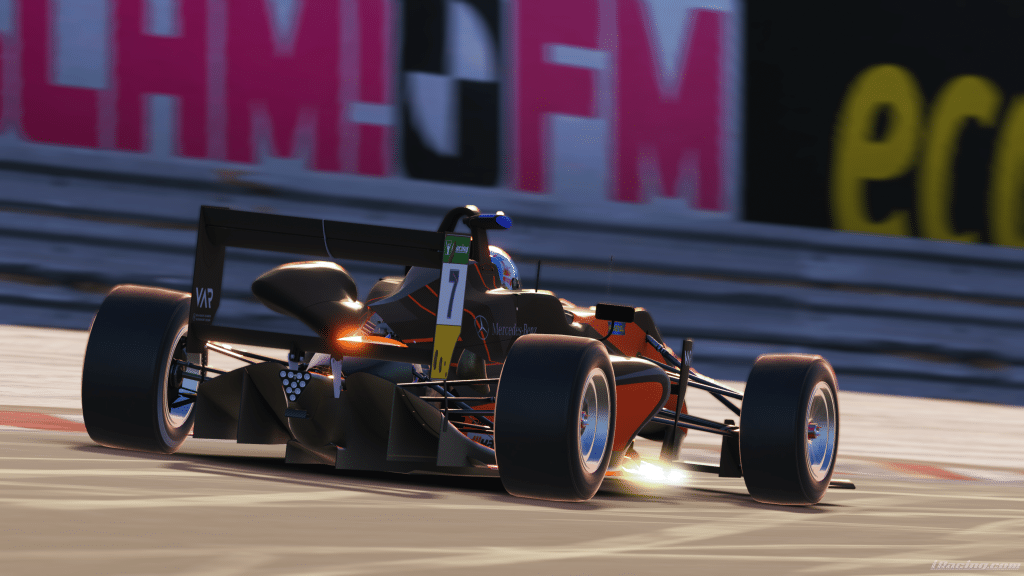 ---
Use Coach Dave Delta
Updated every week by our team of professional iRacing drivers and engineers, you can get your hands on setups for a variety of cars and series courtesy of our iRacing Setup Subscription – including the Dallara F3.
Alongside the free-to-download Coach Dave Delta app, say goodbye to spending hours finetuning and installing setups.
Race setups
Qualifying setups
Onboard laps
Data packs
All crafted by professionals