The 2018 Dallara F3 is a single-seat open-wheel car that used to be used in the FIA Formula 3 Championship as well as several other F3 championships around the world. These championships act as feeder series for Formula 1 as well as for other categories of motorsport. The Dallara F3 is designed to have specific handling characteristics and features that allow young drivers to best prepare for F2 and, eventually, Formula 1.
The iRacing version of this car is as close to the real thing as you could possibly get. Every detail of the Dallara F3 including engine sounds, exact cockpit and of course, amazing handling and physics have been captured in excruciating detail.
The Dallara F3's Specifications
Chassis: Carbon fibre monocoque
Engine: 2000 cc, 4-cylinder, naturally aspirated with 220 hp coupled to a 6-speed gearbox
Dimensions: Length (4351 mm / 179.4 in), Weight (550 Kg / 1213 lb minimum including driver)
Fuel tank: 45.5 L / 12.0 gal
So, what does this actually mean? Well, it's the perfect formula for a uniquely handling nimble formula car.
220hp might not sound like much, but when it's paired with a car that weighs just 550KG and a huge amount of downforce from its wings and aerodynamic devices, suddenly you really don't need much more. The Dallara F3 truly is a pleasure to drive, but when in the sim can you actually race it?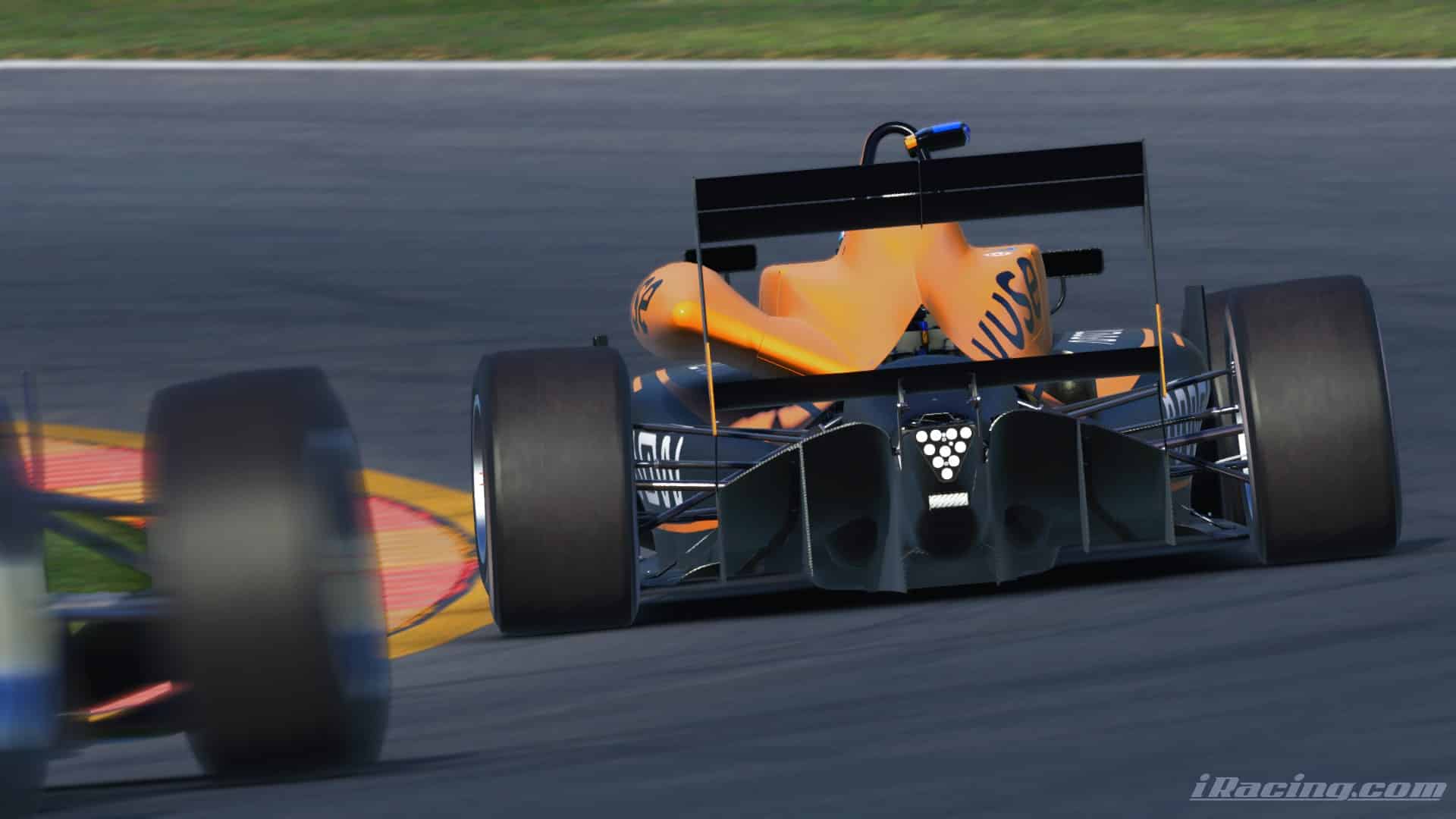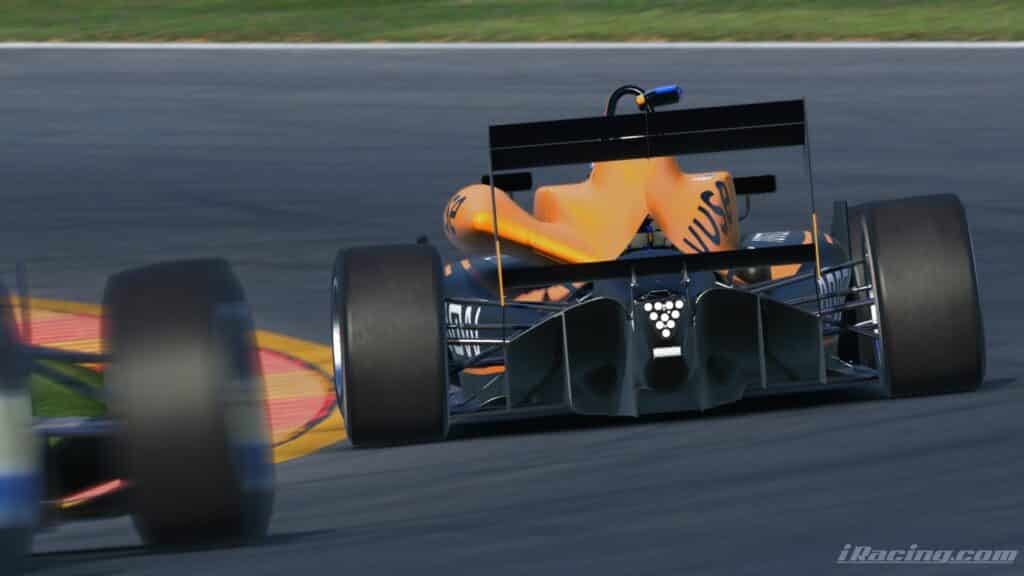 The iRacing Dallara F3 series
The Dallara F3 is available to race in both a fixed setup and open setup series. Both series feature the usual twelve-week season with full grids every day for every timeslot. A race session comprises of official practice, two-lap qualifying and a race that's more or less 18 laps, bringing it to approximately 25 minutes in length. The sprint format fits the car perfectly, and despite the series being known as difficult to stay out of trouble in due to this, it's an incredible series to race if you're smart with your moves and are up for some hard racing.
This car is extremely popular on iRacing with drivers of all skill levels competing in both the fixed and open setup series. This popularity means that you will always find a race with a full grid of cars but it also means that you'll almost always find a good match on track – the wide variety of skill levels present in the series usually fills out two splits, so you're bound to find some competition.
Setups and Coaching
Generally, the Dallara F3 open setup series tends to have cleaner races since the drivers need good experience to make the most of the custom car setups. Since car setup makes such a huge difference, it's therefore recommended that you not only use a good race setup but a fast qualifying setup to help you start near the front of the grid to give yourself the best opportunity to have a clean start and a clean overall race.
It's pointless having a good car setup if you can't maximise its potential. Coach Dave Academy's expert coaches are always available to provide one-on-one guidance by identifying your weak points and guiding you towards your true potential.
Unlike some other dual setup series, iRacing's baseline setups don't really allow you to get the most out of the car, so if you need some help tinkering back in the garage with your Dallara F3, our coaches are always here to help, both in one-on-one setup sessions and via our discord server.
Why drive the Dallara F3?
As mentioned before, the Dallara F3 is a feeder series for higher categories of motorsport both in real racing and in iRacing. The packed grids, frenetic racing with constant wheel-to-wheel action and accurate vehicle dynamics combined with a realistic tyre model help prepare you for just about any other series in iRacing. This essentially means that if you can be successful in the Dallara F3, then you'll probably be successful in any other iRacing series.
Furthermore, being a downforce focussed car, it really helps you learn the skills of driving a vehicle that is more sensitive to how you drive, setting you up perfectly to attack some of the faster downforce cars in iRacing.
It's therefore essential that you use this series to hone your skills and if needed, lean on Coach Dave Academy to give you the extra support to become a successful racing driver.