iRacing is known for its immaculately crafted laser-scanned cars and circuits, its state-of-the-art physics engine and its impressive online ranking system. The 2017-spec Dallara F3 car – which was added to iRacing back in 2018 – and the two series it competes in make the most of all three of the simulator's strongest features.
Providing a realistic open-wheel experience, the Dallara F3 is a favourite amongst single-seater fans for good reason when you understand where it competes.
The Car
Appearing in two different series – the Formula C Moza Racing Dallara F3 series and the Formula C DOF Reality Dallara F3 Series – the Dallara F3 races alone.
Instead of competing in a multiclass series alongside the FIA F4, a car that you can also pick up setups for now as part of our iRacing Setup Subscription, or any other single-seaters, the Dallara F3 and its respective two series help to form a category ladder within iRacing:
The Formula 1600 Trophy sits at the bottom with the Ray FF1600 Formula Ford car
The next step upward is the FIA Formula 4 Challenge, previously known as the Formula D iR-04 Challenge
The Formula C Moza Racing and DOF Reality Dallara F3 Series follows
The Formula B Formula Renault 3.5 Series is a further step faster
The Formula A Grand Prix Series, which uses the Mercedes-AMG W13 E Performance, sits at the top of the ladder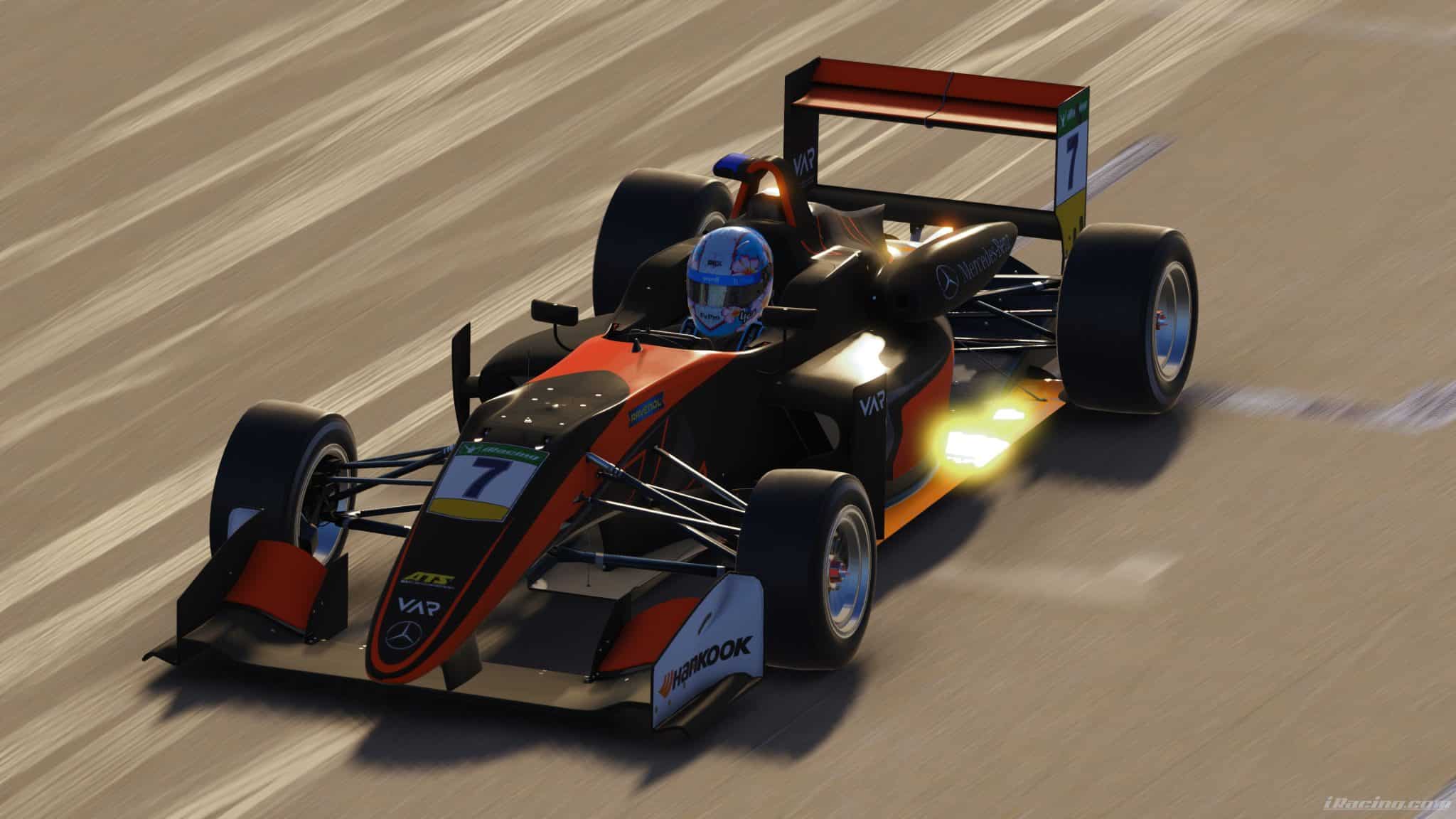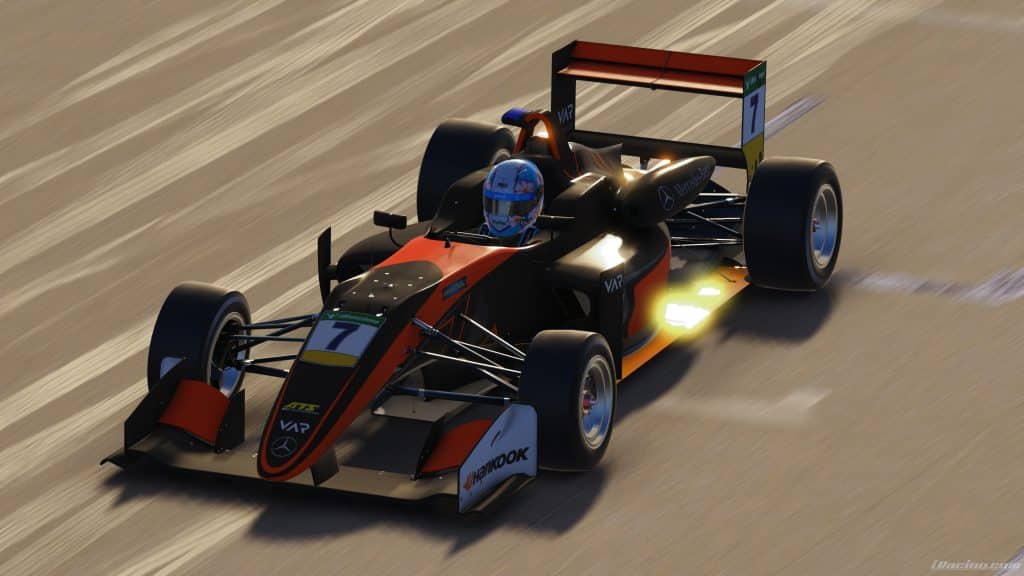 As the progression tree continues, the cars get faster, adopting more downforce and power.
Sitting in the middle of the spectrum, the Dallara F3 is light, nimble, and produces a significant amount of downforce relative to its 550 KG weight thanks to large adjustable front and rear wings. Crucially, the strong slipstream effect that's a byproduct of those wings provides ample opportunity for overtaking and intense wheel-to-wheel fighting.
Coupled with a 220-horsepower naturally aspirated 4-cylinder engine, the Dallara F3 is immensely fun to drive in high and medium-speed scenarios.
Series Format
Two series run during the same timeslot on alternating hours for the Dallara F3. At a quarter past each hour, you'll be able to race in either the Moza Racing Dallara F3 Series or the DOF Reality Dallara F3 Series. However, they have one key difference:
The Moza Racing Dallara F3 Series is a fixed-setup series
The DOF Reality Dallara F3 Series is an open-setup series
The fixed-setup Moza Racing Dallara F3 Series forces drivers to use track-specific setups provided by iRacing, however, the DOF Reality Dallara F3 Series allows you free reign when it comes to behind-the-scenes adjustments.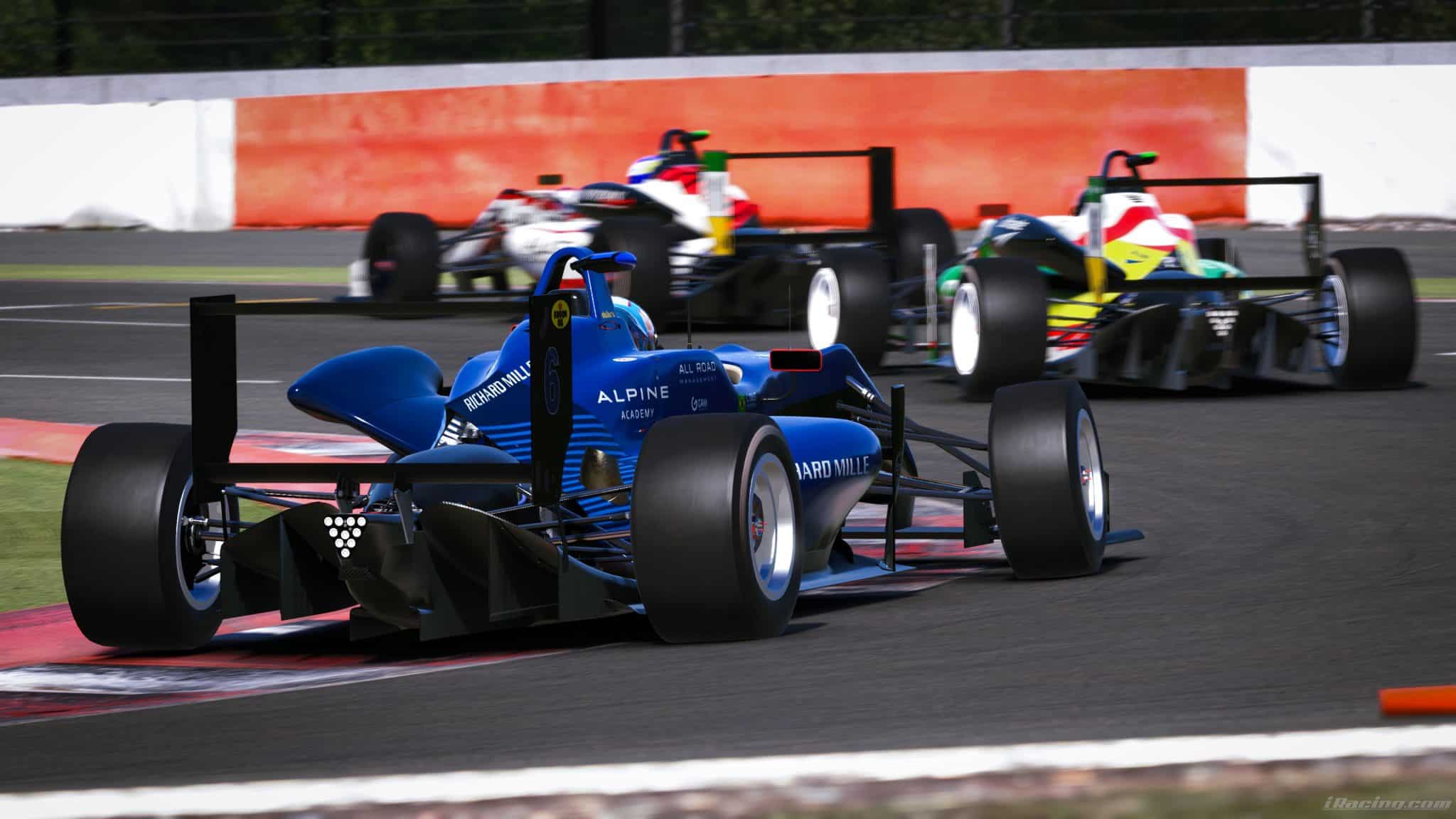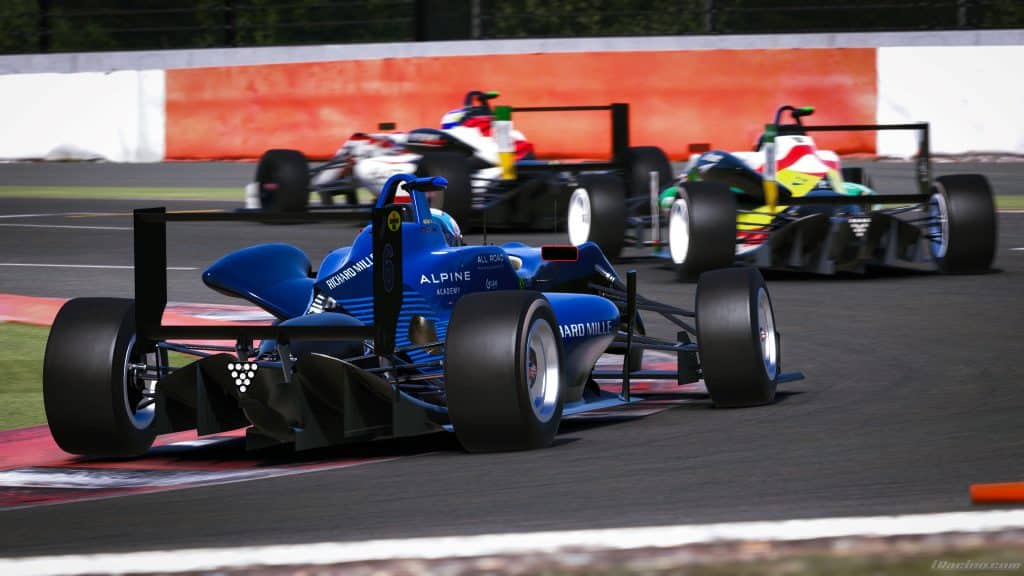 Despite this technical difference, both series adopt the same format:
Three minutes of practice takes place at the beginning of each race session
Qualifying consists of eight minutes or two timed laps
Races vary in their number of laps each week but always equate to 25 minutes in length
The short form factor that Dallara F3 races are housed means that you don't need to worry about fuel saving or tyre management, much like in many Formula 3-level series in the real world of racing.
---
Need some setups?
Updated every week by our team of professional iRacing drivers and engineers, you can get your hands on setups for a variety of cars and series courtesy of our iRacing Setup Subscription – including for the Dallara F3. Alongside the free-to-download Coach Dave Delta app, say goodbye to spending hours finetuning and installing setups.
Race setups
Qualifying setups
Onboard laps
Data packs
All crafted by professionals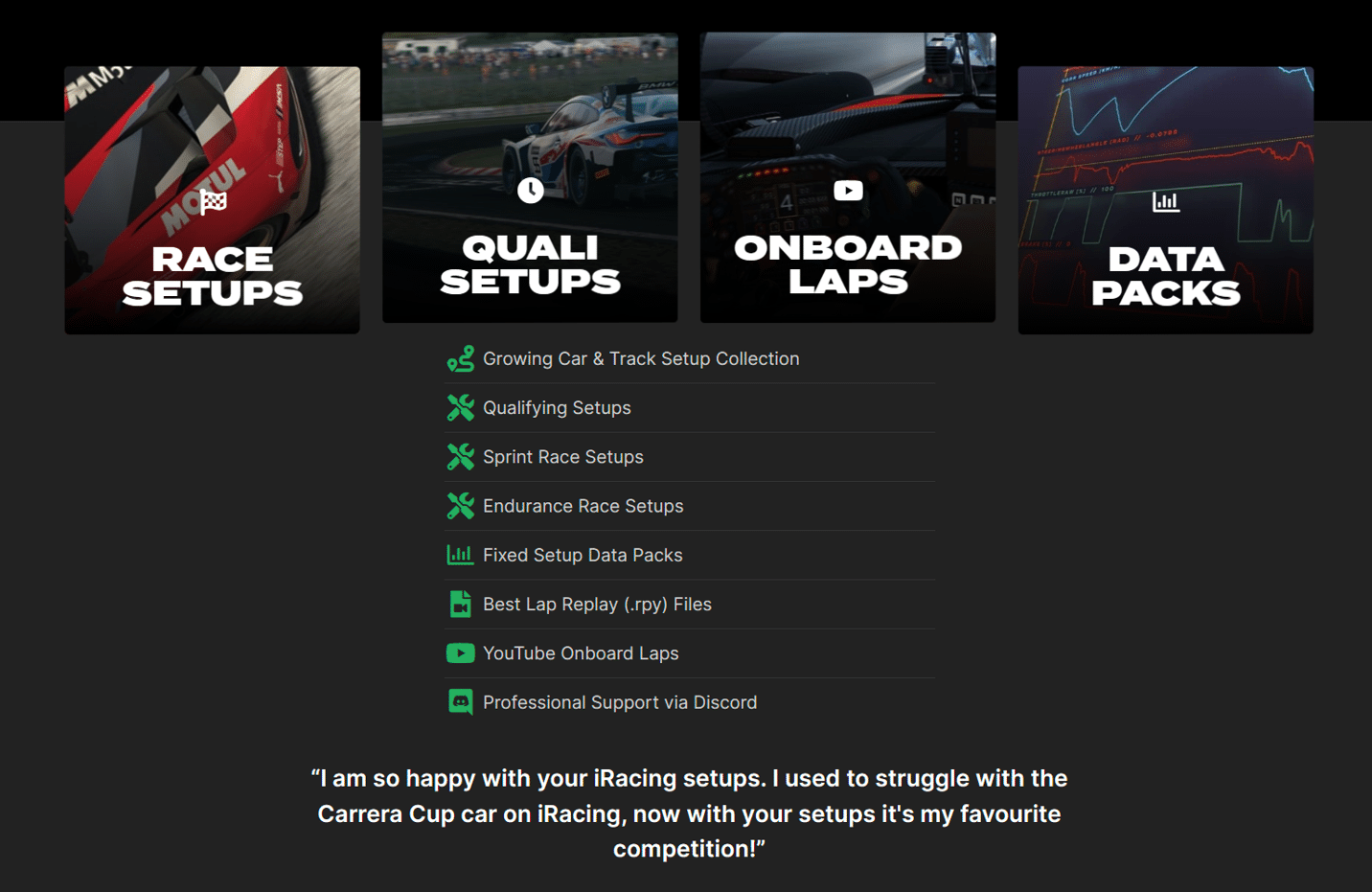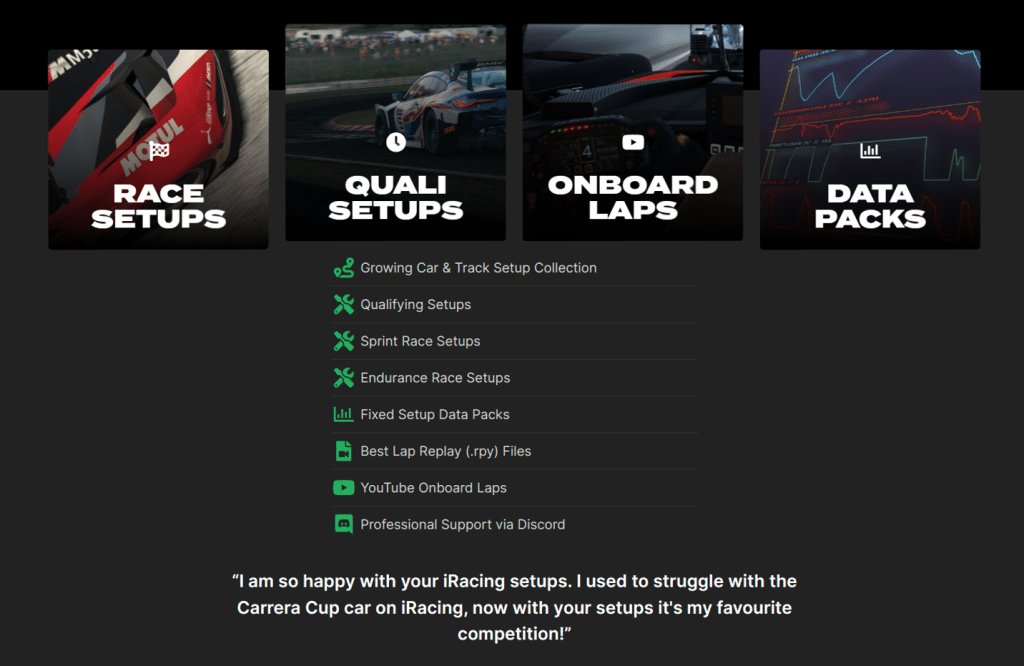 ---
License required to race
Intertwined with the progression ladder that the Dallara F3 is a part of, both the Moza Racing Dallara F3 series and the open setup DOF Reality Dallara F3 Series are available to drivers with a C license or higher.
If you aim to progress to cars such as the BMW M Hybrid V8 or the Dallara P217 in the popular B class IMSA iRacing Series or the A class European Sprint Series, the relatively low license requirements for drivers looking to race the Dallara F3 push you towards learn the ropes of driving a downforce-focused car early in your iRacing career.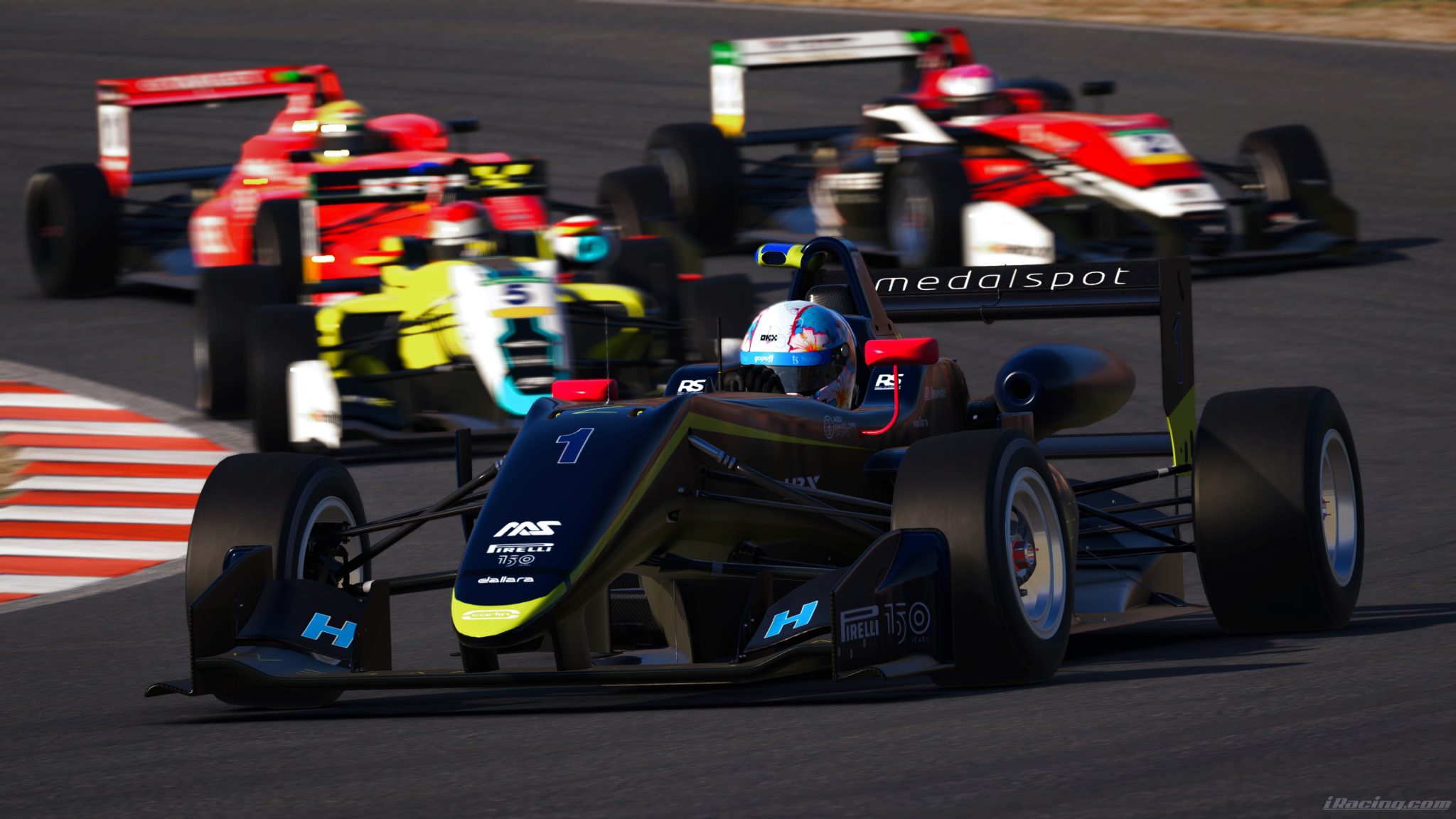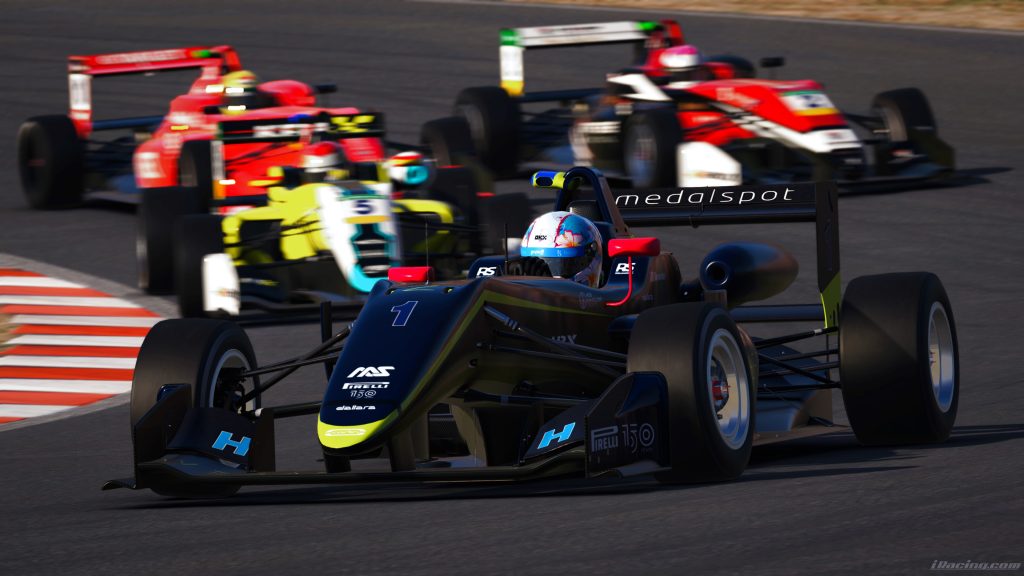 However, the series' short sprint races that reward aggression and the car's fragility mean that it's easy to get caught up in incidents, which, in turn, could hurt your Safety Rating.
Do you want to learn more about how to extract the most performance from the Dallara F3 car? Consider checking out one of Coach Dave Academy's Live Setup Sessions now.
Series cost
Much like many other C-license series, the Dallara F3 Series calendar mostly consists of paid tracks with only a couple of free circuits regularly present.
As a result, you'll find yourself spending upwards of $120 to race in all 12 weeks of a season if you don't already own any tracks. But, there are various techniques you can use to avoid spending so much.
To learn how to keep your costs down over the course of an iRacing season, make sure to read our guide covering the cheapest way to get started on iRacing.
What's so special?
The fixed and open-setup Dallara F3 Series are not two of the most popular series on the iRacing platform for nothing.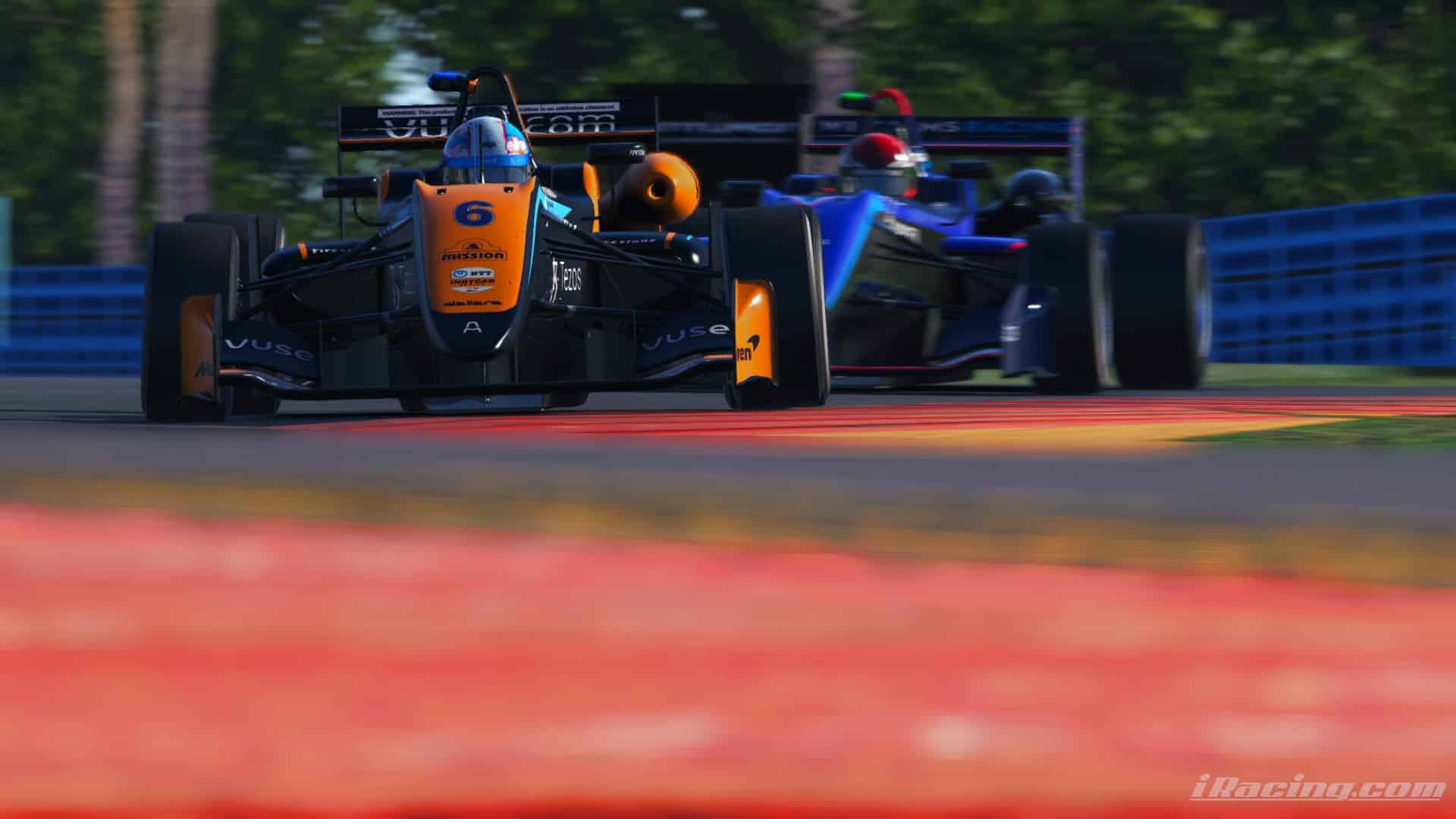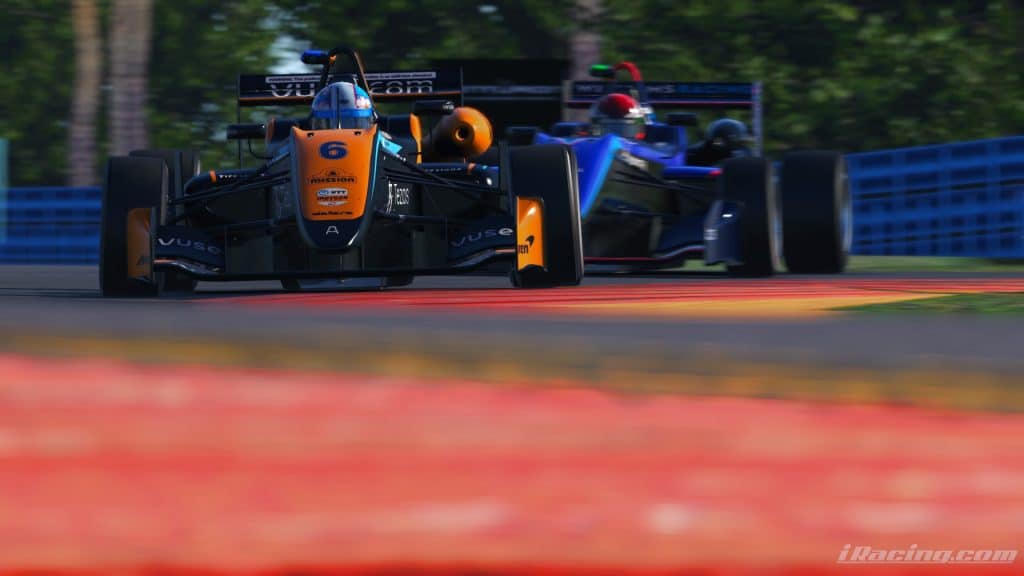 The quick and compact format of races run in regular timeslots scratches the sprint racing itch for many iRacers, whilst the Dallara F3 car itself is a fantastic vehicle for high-adrenaline wheel-to-wheel racing.
It's also open to a wide demographic due to the low license requirements needed to race, positioning it as a great way to learn how to master a downforce-focused car.