Sometimes it's nice to get away from the norm and try something a little different – variety is the spice of life as they say – and for most in iRacing, it doesn't get much different than racing a front-wheel-drive car, such is the service's ratio of rear-drive vehicles to front-wheel driven machines.
Should you want to branch out and try and add a different set of skills to your racing repertoire – or just enjoy some good old door mirror-to-door mirror battling – then iRacing's Turn Touring Car Challenge might be for you.
The Cars
The Turn Touring Car Challenge is a single-class series that features iRacing's roster of TCR-specification vehicles, a set of four front-wheel drive touring cars that are effectively the pinnacle of front-drive cars on the service and a logical step up from the ultra-fun Renault Clio Cup.
All the TCR cars produce around 350 bhp, feature six-speed sequential gearboxes and are now found in the majority of touring car categories around the world, as well as multi-class championships such as the IMSA Pilot Challenge.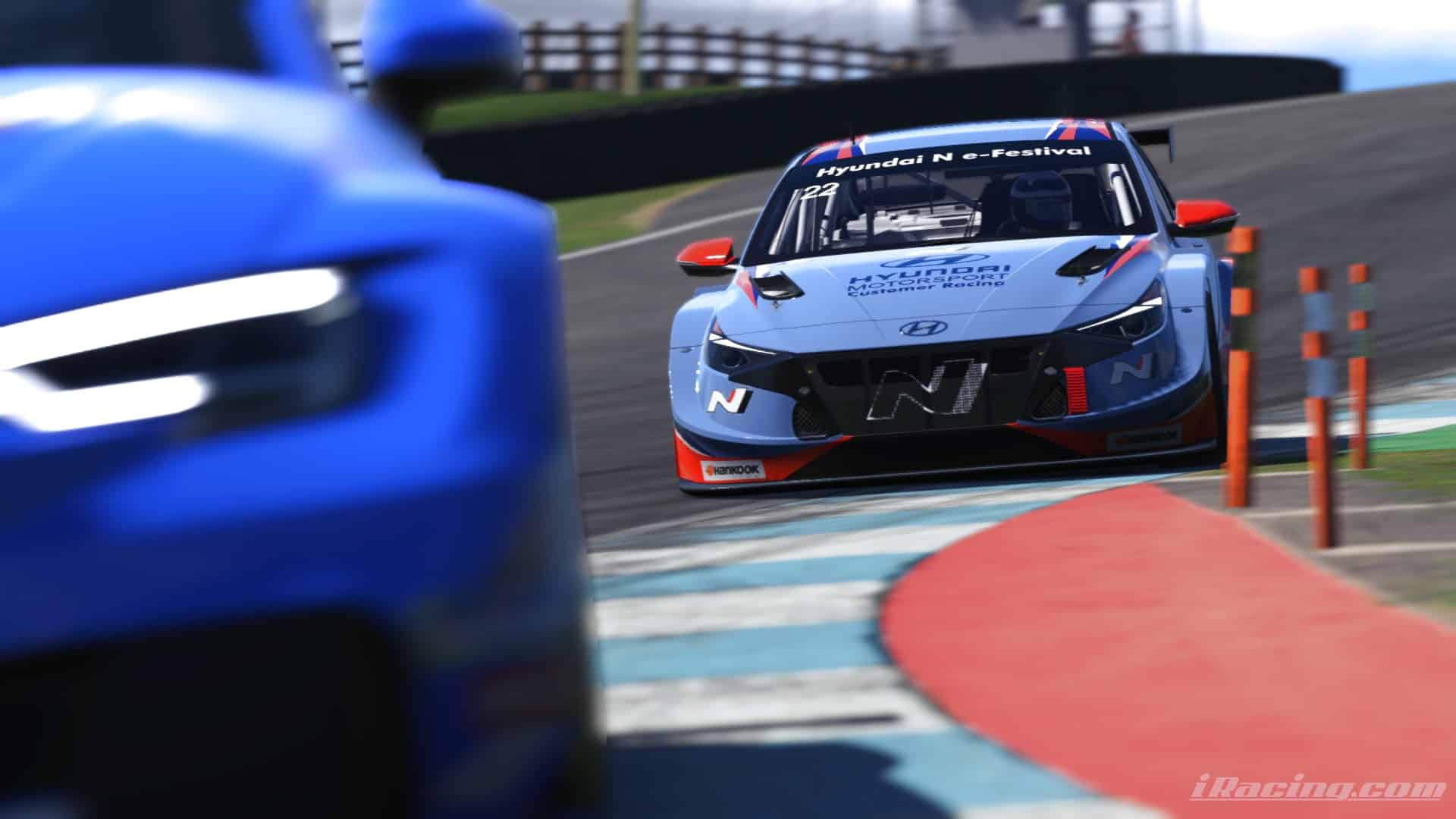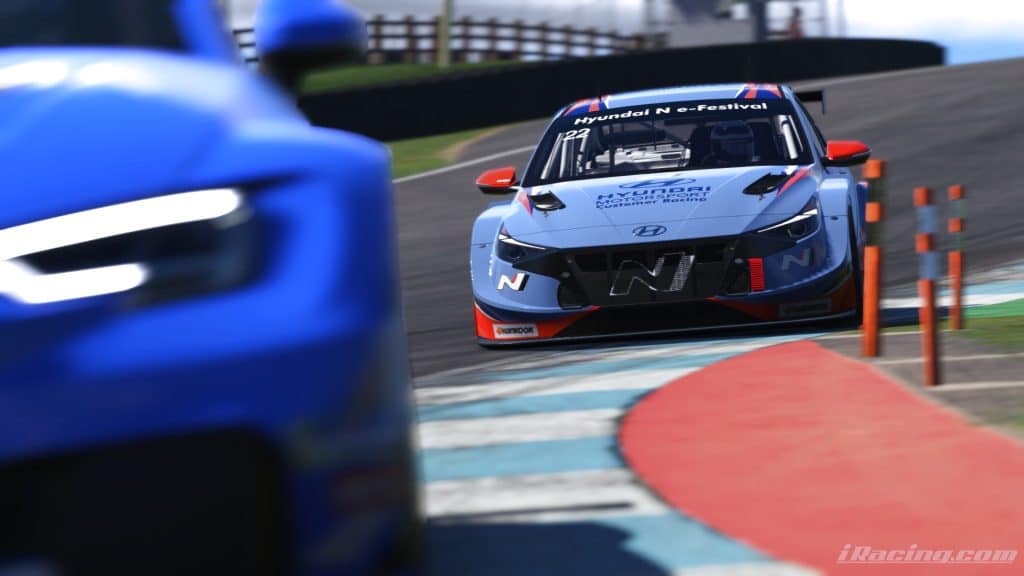 The four TCR-spec vehicles currently available in iRacing for the Turn Touring Car Challenge are:
While all four cars are closely BOP'd to ensure parity in terms of lap time, all differ in terms of driving characteristics. Important to note that the Audi RS 3 LMS is the only rear-wheel-drive vehicle currently racing in the Turn Touring Car Challenge.
---
Need some setups?
Our iRacing Setup Subscription allows you to focus purely on your on-track performance. And, with access to our free Coach Dave Delta app, installing them couldn't be any easier.
Race setups
Qualifying setups
Onboard laps
Data packs
All crafted by professionals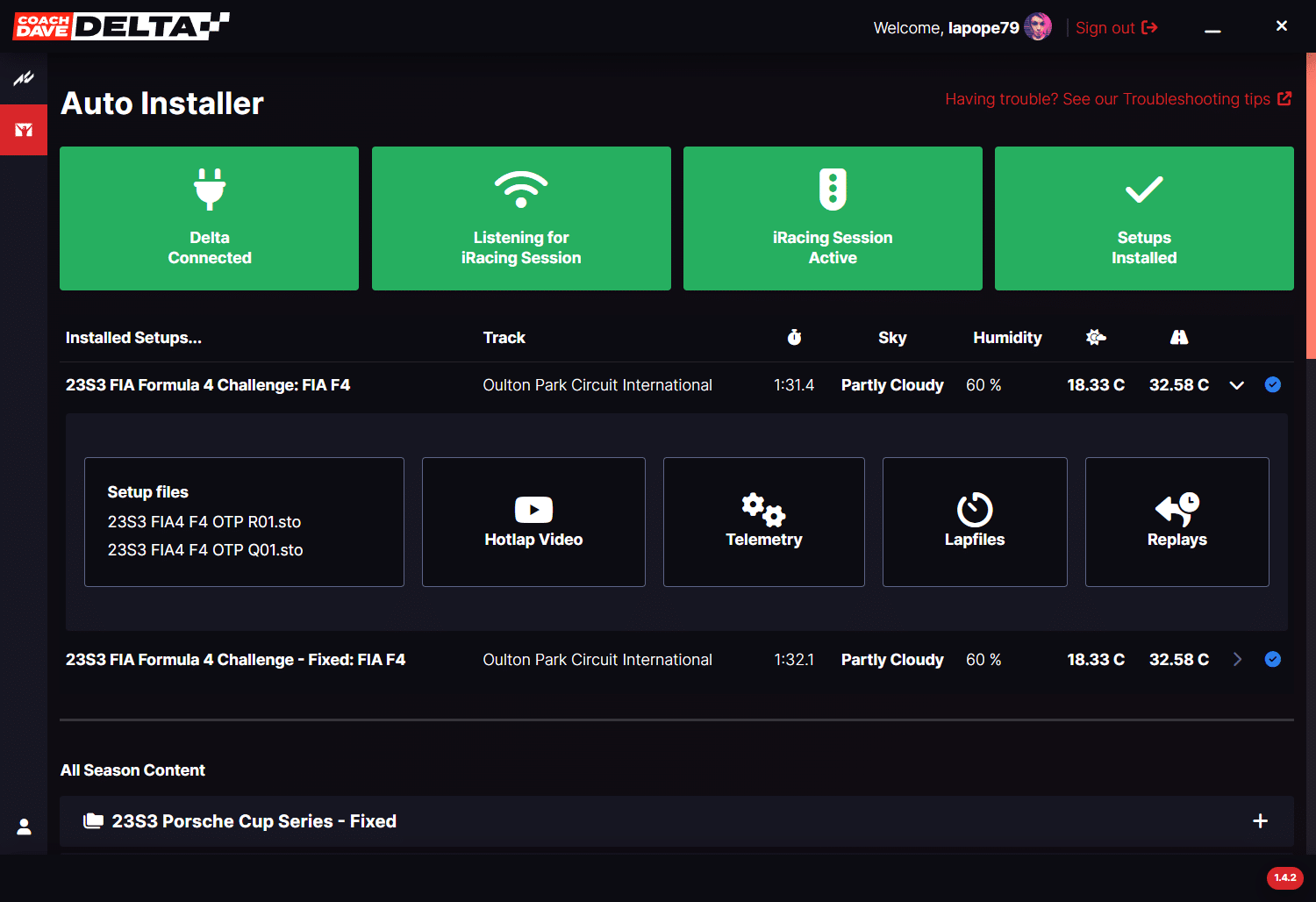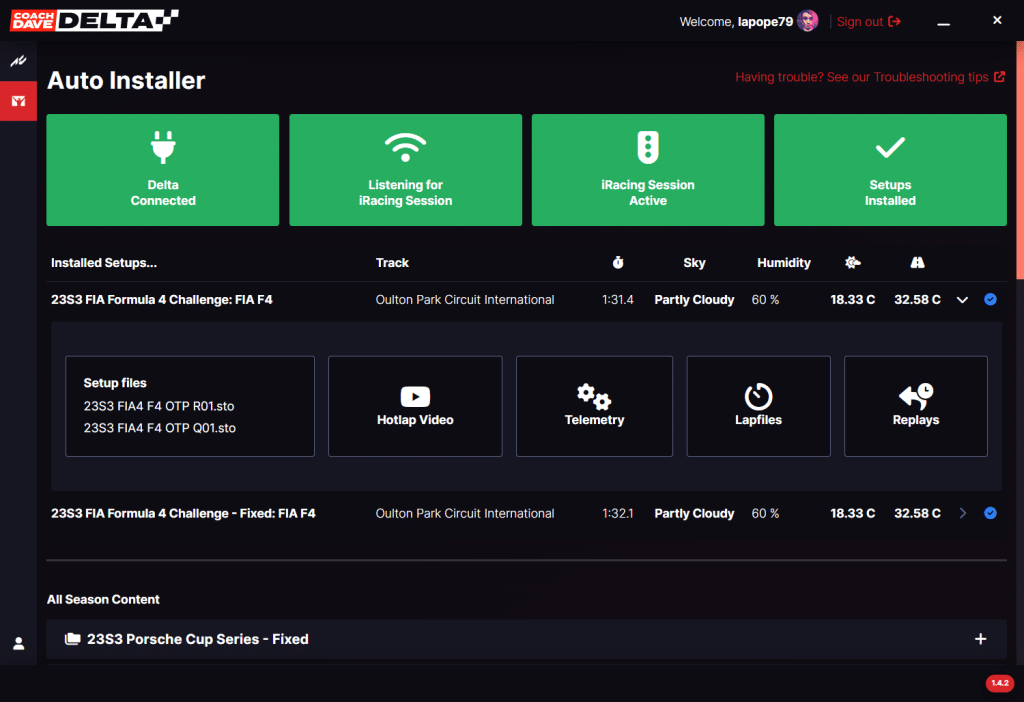 ---
Race series format
The Turn Touring Car Challenge employs a sprint-based format that consists of iRacing's staple two-lap single-car qualifying session staged over eight minutes, which is then followed by a 30-minute race from a standing start with no compulsory pit stop.
The race sessions run every two hours, alternating with the fixed setup Touring Car Challenge, with each event getting underway at quarter to the hour.
Tyre conservation is crucial
Whilst each race in the Turn Touring Car Challenge is 30 minutes in length, tyre saving is key to success.
Should you master this skill, you'll find that your consistency across a race distance will improve in any series that you elect to enter, but it will especially be the case in the Turn Touring Car Series.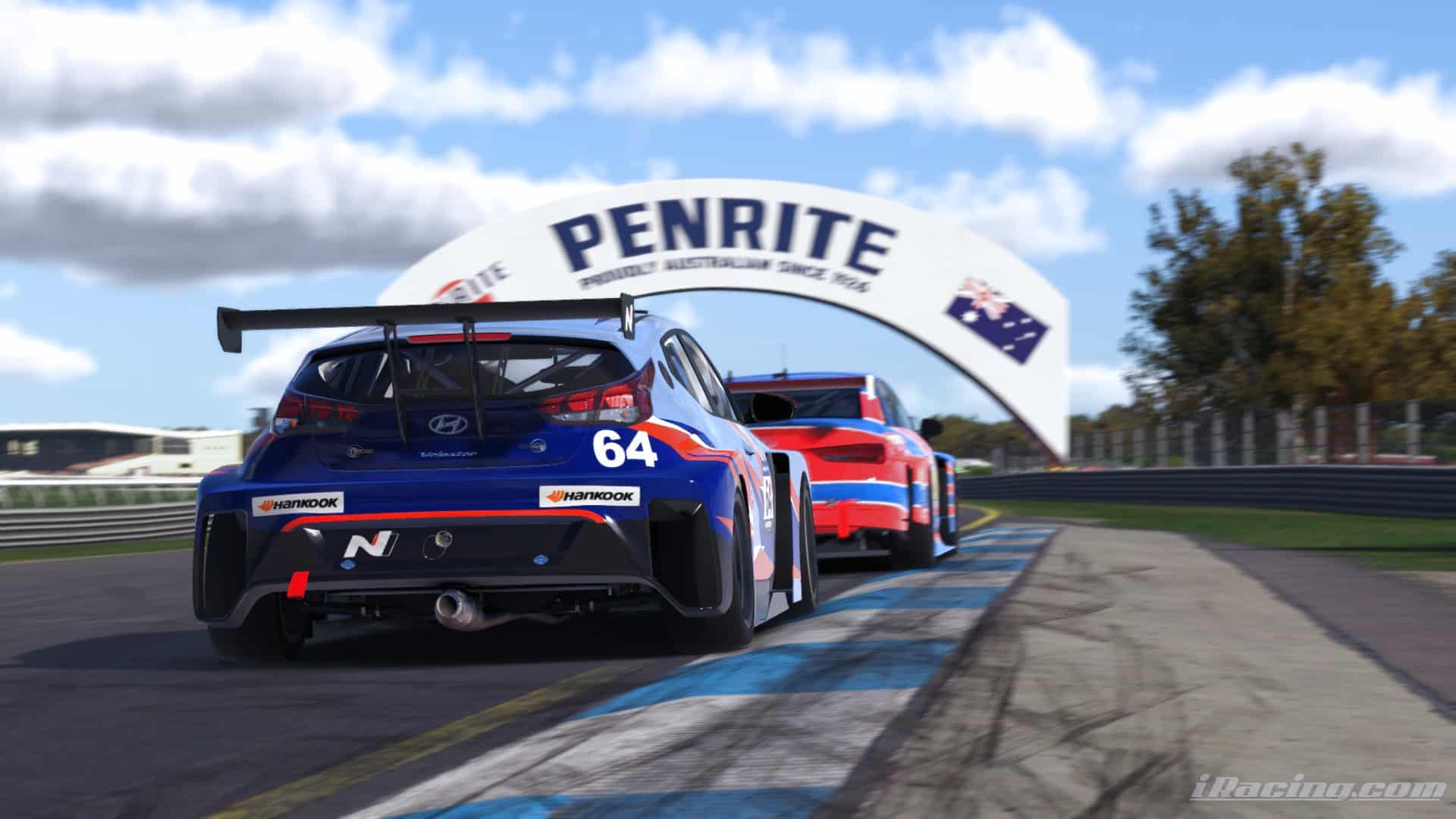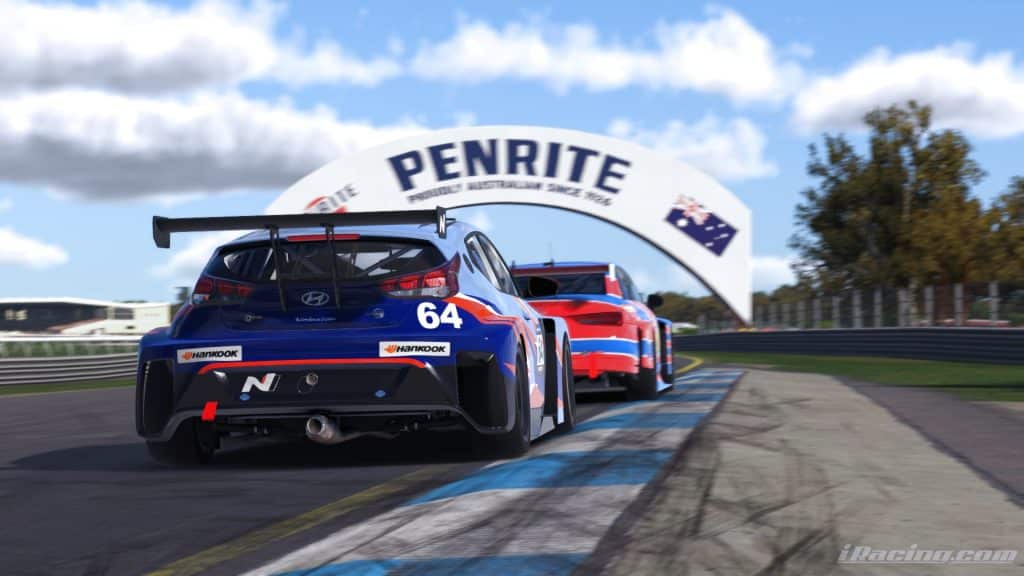 The chief reason for this is due to the front-wheel drive format of three of iRacing's four TCR class cars. Each vehicle's front-mounted rubber has to put all 350hp to the tarmac as well as take the hit of any understeer, so if you run out of tyres in the closing stages, you'll quite simply be a sitting duck.
Smoothness is key in terms of steering angle as well as getting on the power on the corner exit
Moving brake bias as far rear as possible (target should be at least in the low 60s) is one of the best ways to find extra speed due to creating extra rotation on corner entry, while also taking more pressure off the front tyres due to forcing the rears to share more of the braking and turn-in load.
What license is needed to race?
The Turn Touring Car Challenge is designed to be an easily accessible series for all skill levels, reflected in its minimum license rating of C to enter.
This makes this series a logical step up from categories that utilise lower-powered cars such as the Clio Ricmotech Cup – which facilitates a Class D license – as well as the Formula Ford and Formula Vee championships which range from rookies into Class D.
If you want to learn how to extract more from one of iRacing's TCR cars, make sure to check out one of Coach Dave Academy's Live Setup Sessions, such as this one at Mount Panorama with the Hyundai Veloster N.
Series cost
The Turn Touring Car Challenge features a calendar predominantly made up of paid tracks, with only three of the 12 circuits that make up the Season 3 2023 schedule included in the base build of iRacing, potentially meaning you would need to purchase nine tracks should you not already own any.
This means that in order to take part across the full 12-week calendar you would need to spend around north of $108 to complete the circuit roster, plus a further $11.95 per TCR vehicle. However, focusing your attention on the best tracks in iRacing will help you to cut costs.
What's so special?
The 30 minutes of uninterrupted running offered by the Turn Touring Car Challenge allows you to focus on building a rhythm without taking the form of a mini endurance race. The series' event length forces a sprint race mentality upon drivers which is perfectly suited to the robust build of each TCR class car.