With many people picking up sim racing or considering investing in iRacing as their new simulator of choice, you may be looking for your first wheel or an upgrade to suit your needs as your interest in the hobby has grown. Here are some recommendations to consider for choosing what wheel to use in iRacing.
What is iRacing?
iRacing is a PC racing simulation with true-to-life physics and millimetre-perfect laser-scanned tracks and cars. When choosing a force feedback wheel to use in iRacing, it's important to keep in mind that the software uses a model of force feedback that attempts to replicate the forces that go through the steering wheel in a real car.
This differs from some other simulations that attempt to emulate feelings in the seat of a real car through additional forces in the force feedback. What this means is that, while iRacing's force feedback is very useful for getting information about what the car is doing, it may require a wheel with a high torque output for an ideal experience. That's why all of our recommendations are Direct Drive wheels.
What are Direct Drive wheels?
Direct Drive technology is the most realistic offering in sim racing wheels on the market today. They used to be some of the most expensive pieces of equipment out there, however, in the past few years they have become far more affordable and can compete with the traditional gear-driven and belt-driven wheelbases that older sim racers would have started with.
The difference between Direct Drive and traditional equipment is simple. It's all about how the wheel delivers force feedback to mimic the forces of the car.
Older wheels were gear-driven or belt-driven, which meant that only the bigger forces were felt in the wheel and a large amount of the energy was passed off as heat or sound. Direct Drive wheels use motors to deliver lossless and more energy-efficient forces, meaning that you can feel more delicate forces such as when your formula car is on the edge of its grip and is about to spin.
Fanatec CSL DD
The CSL DD was the first on the market as an affordable Direct Drive wheelbase and was initially announced as part of an April Fool's stunt. However, not long after, it was announced as the real deal and was available for purchase from late 2021. It symbolised a transition in the sim racing market, as Fanatec discontinued their belt-driven range and started selling solely Direct Drive units.
By now, the CSL DD has become the market standard. With 5Nm of force as standard, upgradable to 8Nm with the Boost Kit, users are able to get the feeling of strong resistance as they muscle around their favourite tin-top racers whilst not having to fork out the money to buy an actual race car. It's affordable, it's dependable, and it's got a massive ecosystem of add-ons and upgrades that will keep you invested for years to come.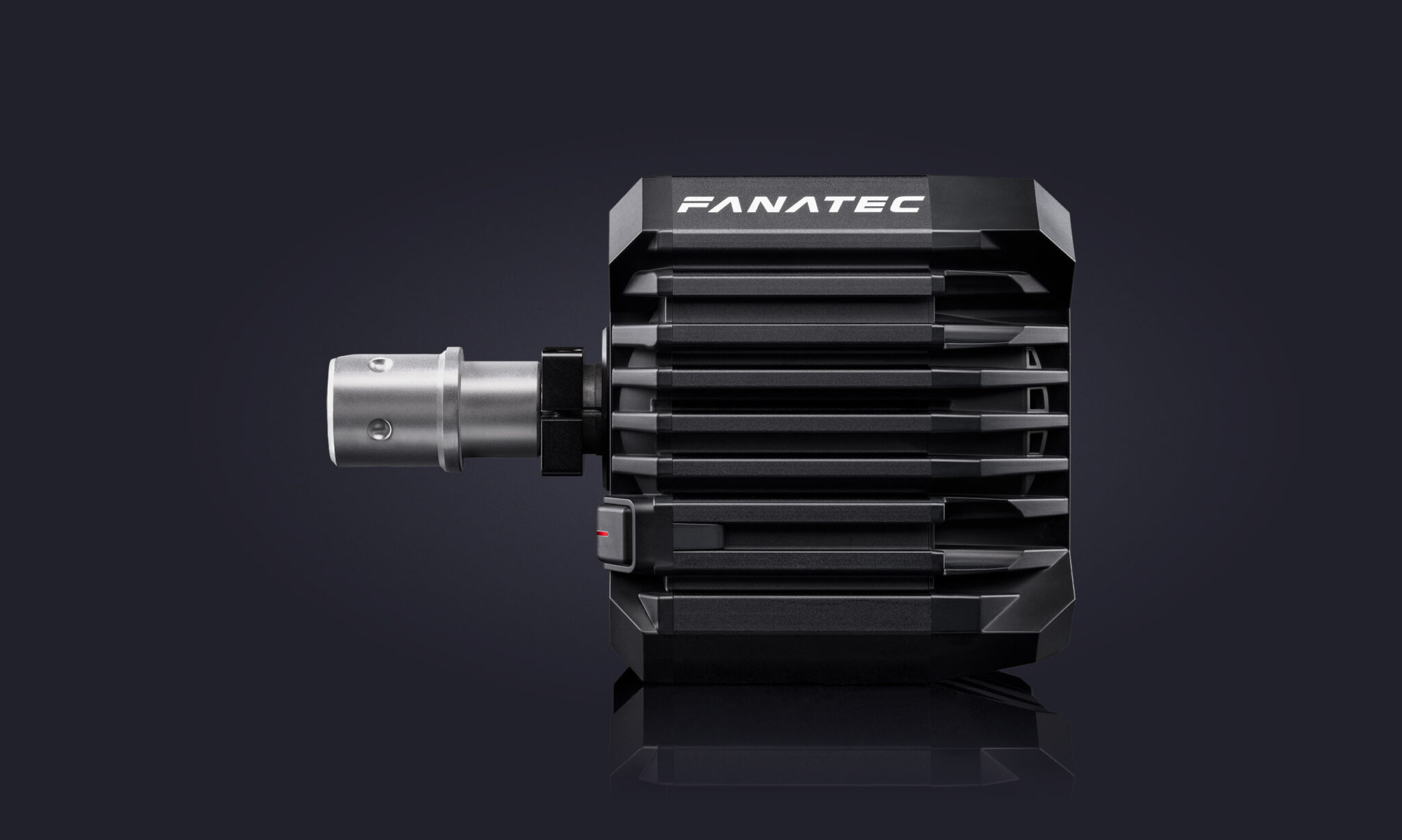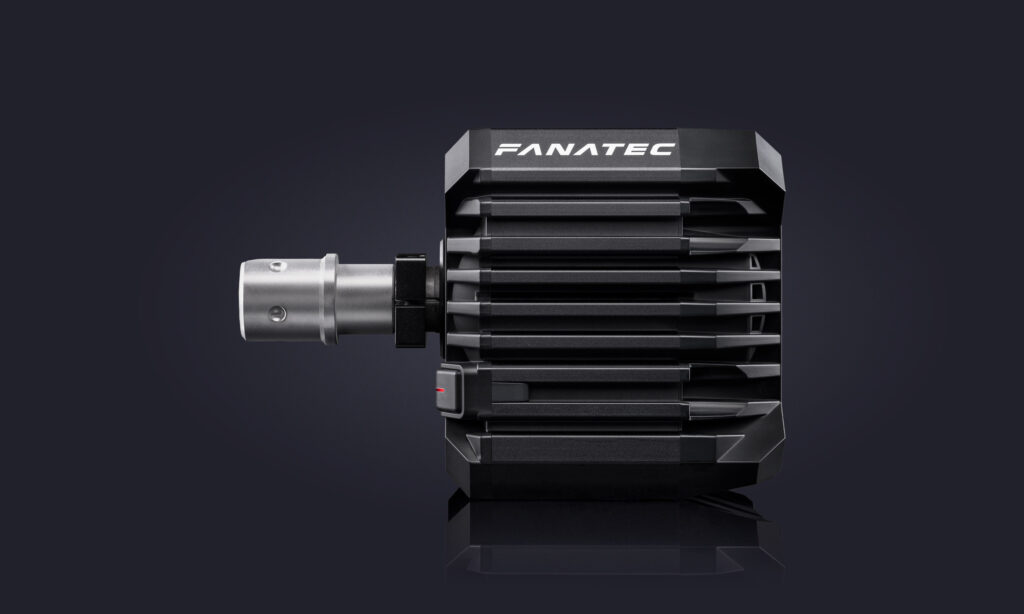 Thrustmaster T818
The newest Direct Drive offering from the traditional "big three" alongside Fanatec and Logitech, Thrustmaster arrived on the scene with the T818 earlier in 2023. It was designed with both the past and the future in mind too, as the quick-release system that can let you change a wheel in 5 seconds is compatible with all current Thrustmaster steering wheels and it is also designed with an as-of-yet unreleased ecosystem in mind as well.
With a maximum output of 10Nm of torque, it is more powerful than the Fanatec offerings mentioned earlier in this list. And with affordable add-ons that feature licensing from top brands in the racing world such as Sparco as well as iconic manufacturer collaborations with Ferrari, if you're a racing fan looking for something extra special to keep you invested in your sim racing then the T818 is a fantastic offering to look at.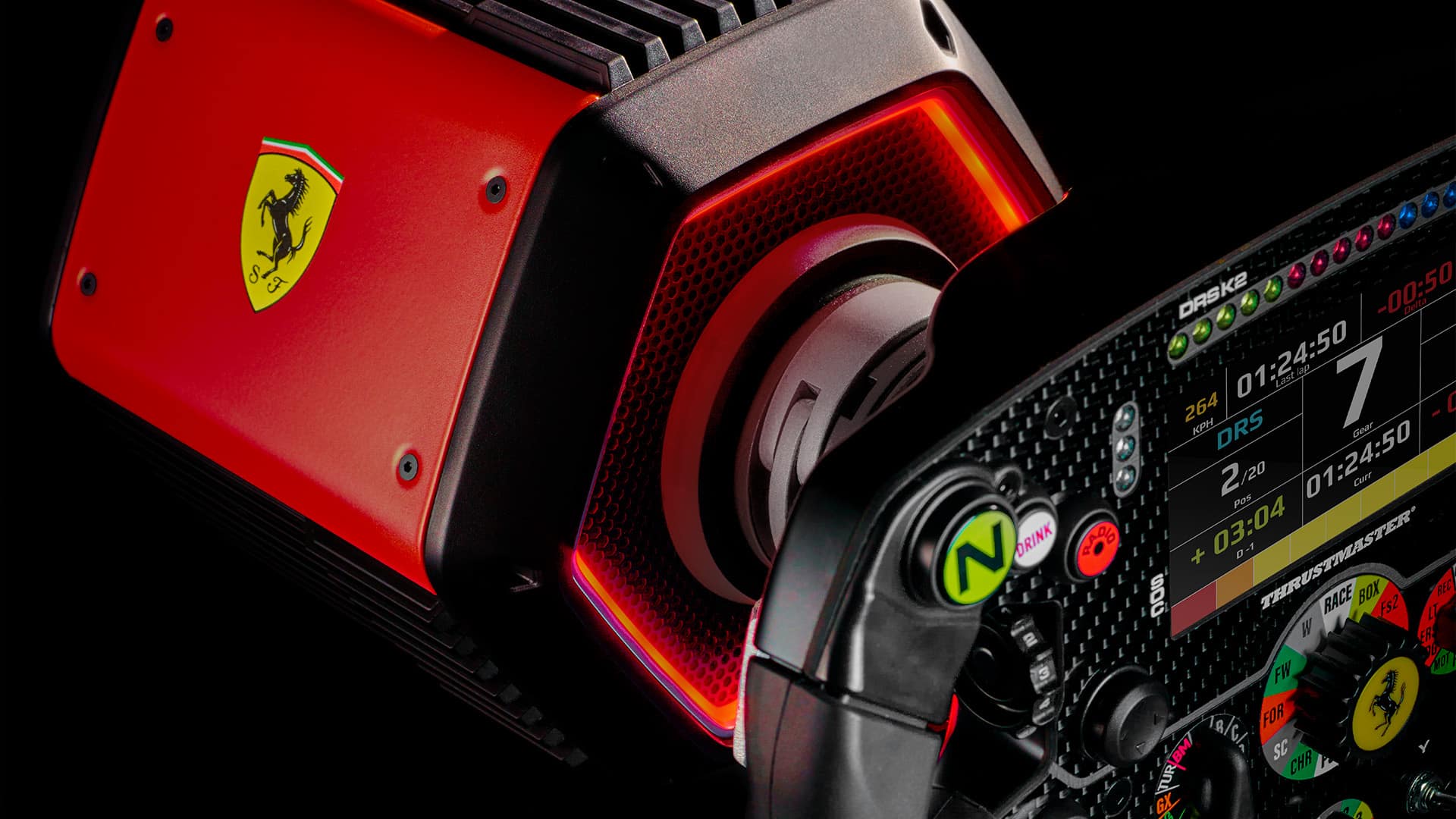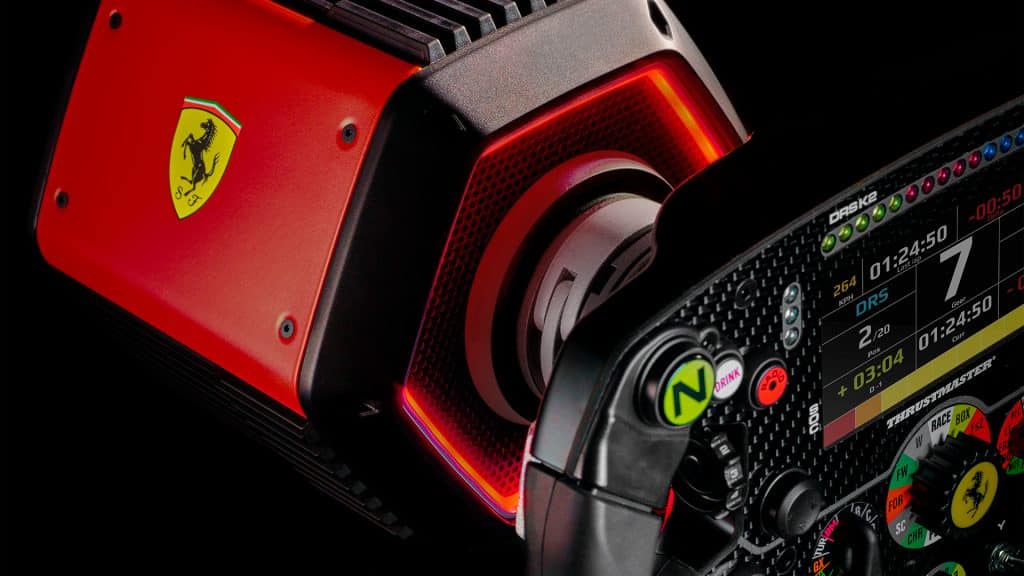 Moza Racing R12
Moza Racing has been an up-and-coming brand on the budget Direct Drive wheel front for over a year. With their name being attached to such series as the iRacing Formula 3 Championships in recent seasons, if you're into iRacing you will more than likely have seen their name somewhere or other. Their entry-level wheels give the likes of Fanatec a run for their money, and their CR-P Load Cell pedals give specialist firms a tough challenge to beat.
In the middle of their range is the R12. With 12Nm of torque and being constructed with aviation-grade aluminium as part of the package, it certainly puts up a tough fight compared to the Logitech and Thrustmaster wheels that are in the same power band. And, with software designed to accentuate understeer and oversteer built in, it is a competitive alternative to the mainstream options available on the sim racing market.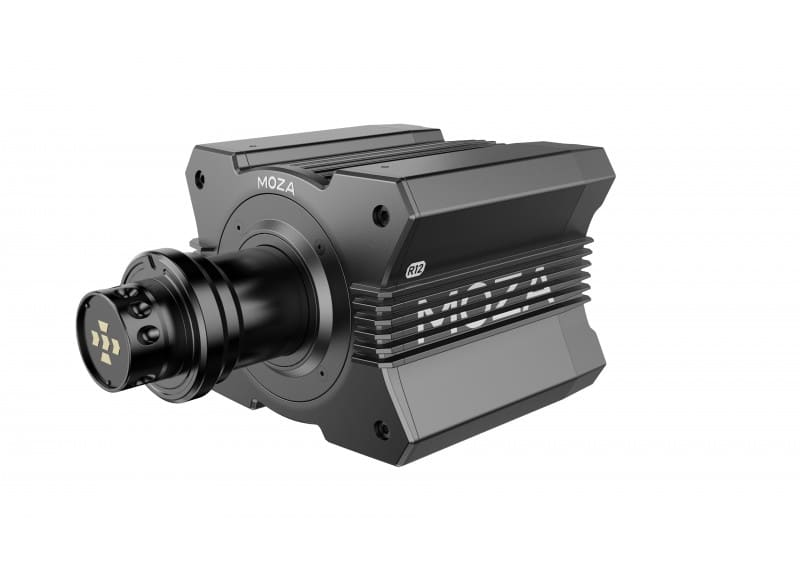 VRS DirectForce Pro
VRS, also known as the Virtual Racing School, are well-known in the iRacing world for their setups and long-running sponsorship of iRacing's GT3 series. However, did you know that they sell sim racing equipment? More specifically, did you know that they have a fully-fledged Direct Drive solution that is designed with iRacing in mind?
VRS' DirectForce Pro solution is one of the leading examples of fully customisable and build-your-own sim racing solutions. On top of the wheelbase, which is designed to replicate the finer details of iRacing's force feedback system through its 20Nm MiGE motor, you can purchase their in-house Formula rim as well as adapters that let you use your third-party rim with the wheelbase. Add on some exceptional two-pedal and three-pedal solutions and you've got something that takes your iRacing experience truly to the next level.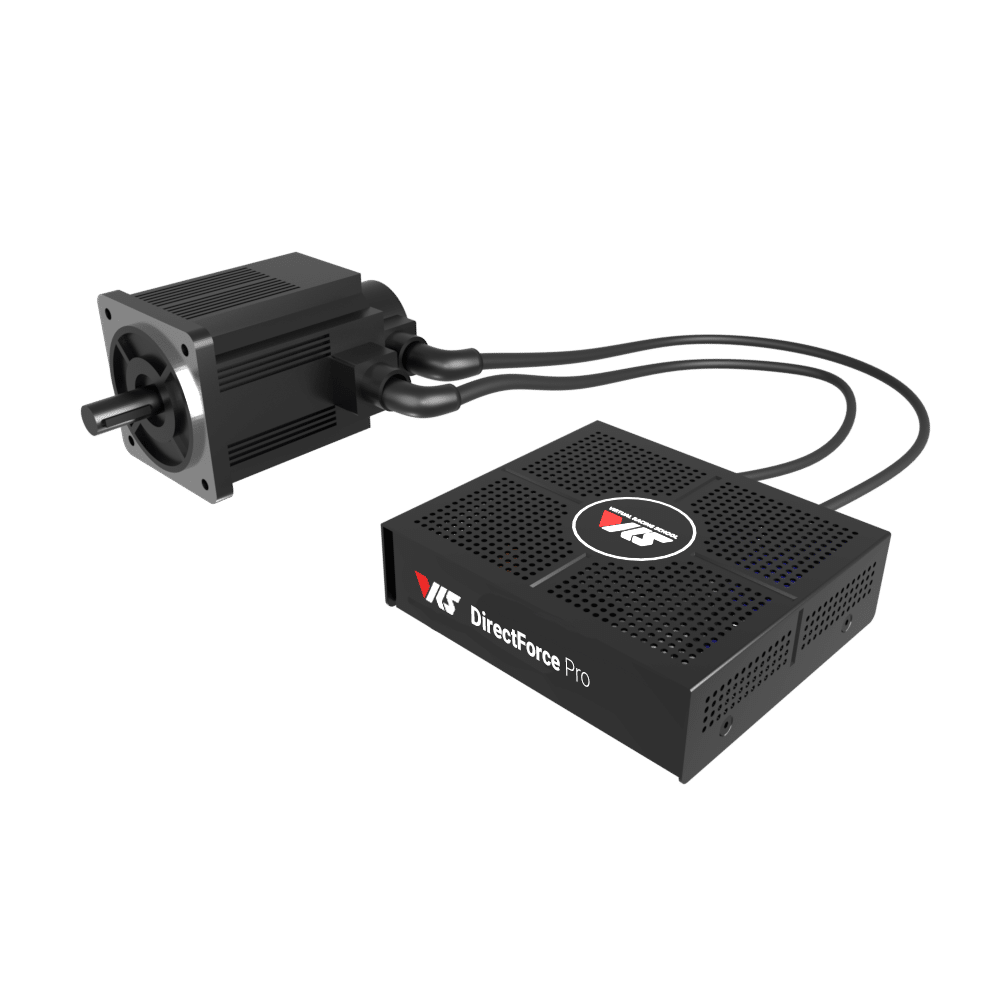 Simagic Alpha
Simagic is a brand that is recognisable to iRacers as the sponsor for the Formula Vee series for Rookies. They are also a brand who have made some incredibly specialist peripherals for sim racers before, including load-cell handbrakes that are rated up to 100kg in maximum load.
The Simagic Alpha is a 15Nm wheelbase housed in CNC-machined aluminium. With response times of 1ms thanks to its 200MHz processor, it is another specialist piece of equipment that is available on the sim racing market for consumers to enjoy. Perhaps its biggest features are the two unique pieces of Simagic technology. The first is software, with its Simpro manager being easily customisable and a multitude of different parameters being easy to adjust within the software to tailor to you. The second is in hardware, with its wireless power supply meaning that you can cut down on cable management nightmares and remove any of the hassle that comes with it for just under the $1,000 mark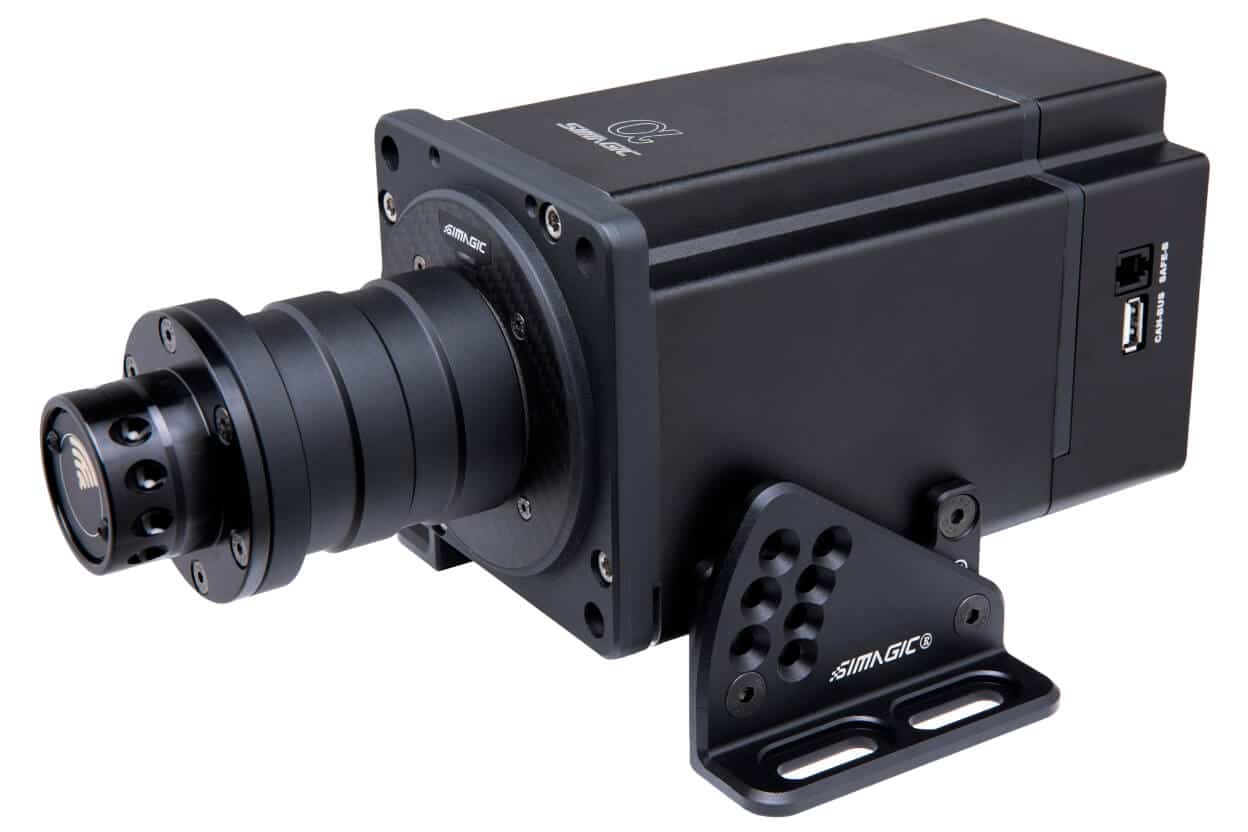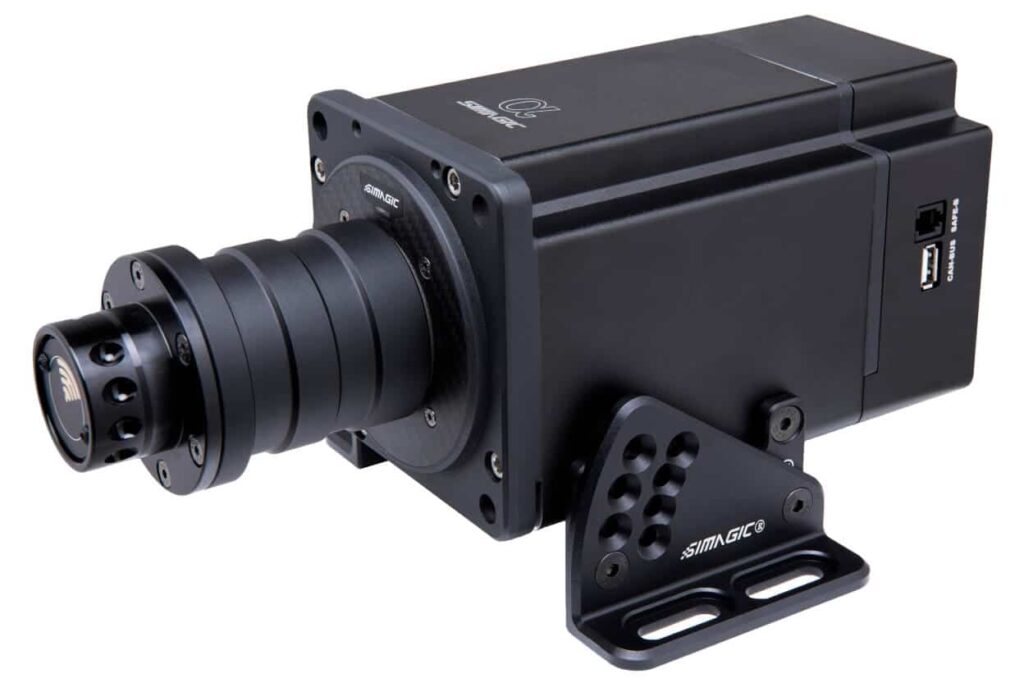 Fanatec DD1
They say that class is permanent, and Fanatec's DD1 is a piece of class that was built to last. With a maximum rotation of 2520 degrees and a peak output of 20Nm, it will more than suit the needs of any sim racer looking for a sturdy wheel. And, with Fanatec's healthy and wealthy ecosystem to boot, you're spoilt for choice when it comes to wheel rims and other accessories.
What the DD1 offers that very few alternatives do is that it is certainly a tried and tested solution. It's been on the market now for 5 years, meaning that the first people to buy it will be starting to see their warranties lapse and mostly without any issue. In a world where new brands are emerging routinely, it is always good to be able to see a suitable and dependable option that has stood the test of time.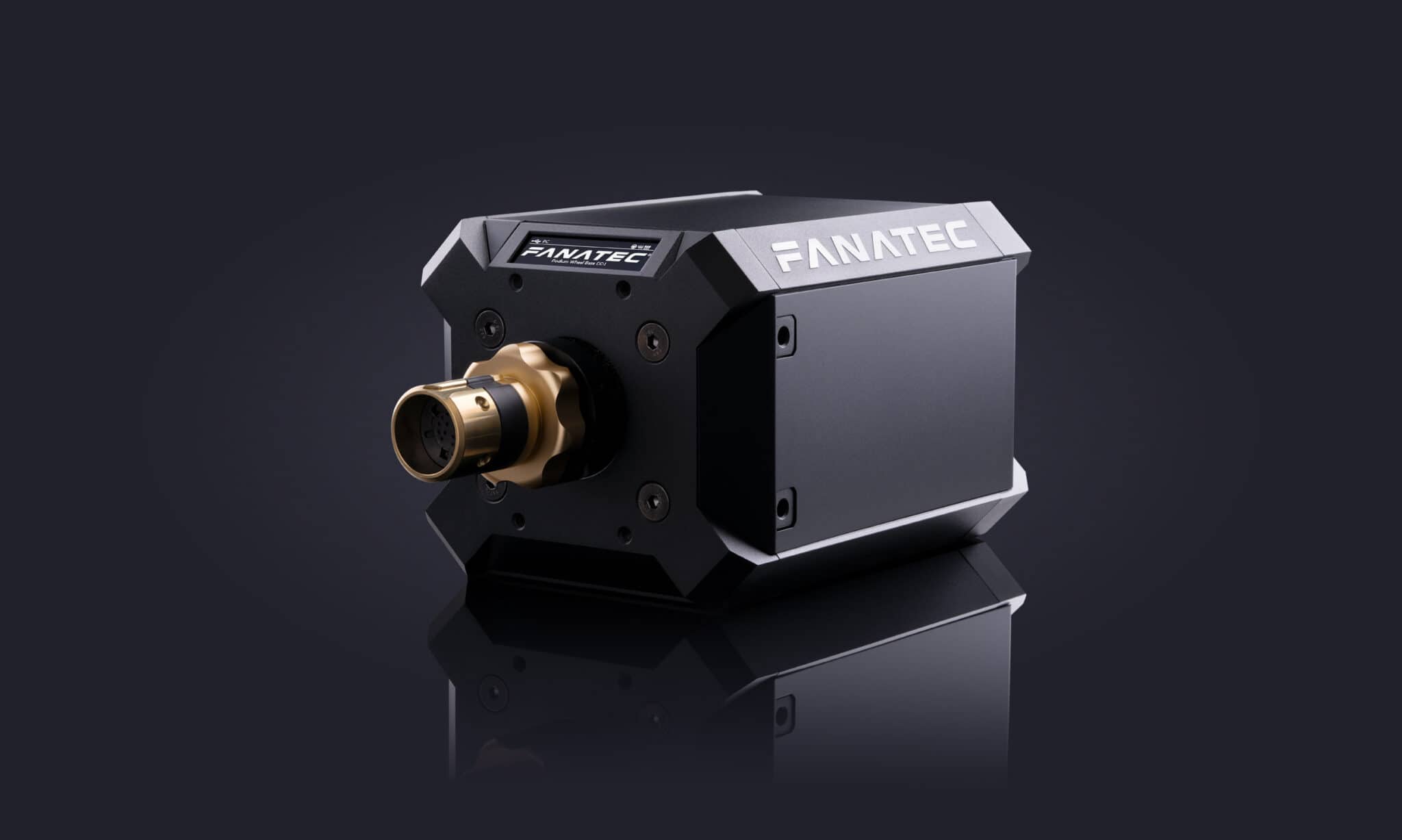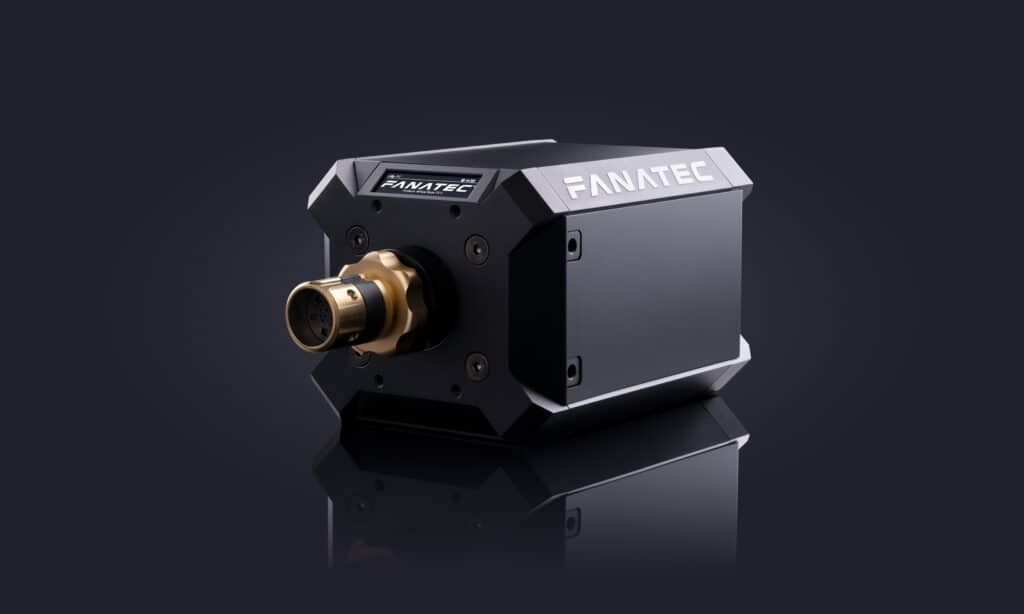 Logitech G PRO
For generations of sim racers, Logitech has been the dependable starter option when investing in a wheel. From the G25 all the way up to the G923, their gear-driven Logitech G range has been robust enough to tackle the toughest of sim racing titles and simple enough in design that it has been more affordable than many of its budget alternatives.
When Logitech announced its G PRO Direct Drive wheel, it built on these decades of experience in making durable sim racing products. The use of their patented TRUEFORCE technology that first featured on their G923 means that drivers should be able to feel the even finer motions more through their wheel. And, with 11Nm of torque going through the wheel, it is far more pronounced than in the cheaper G923 which has a peak output of around 2Nm with its gear-driven technology.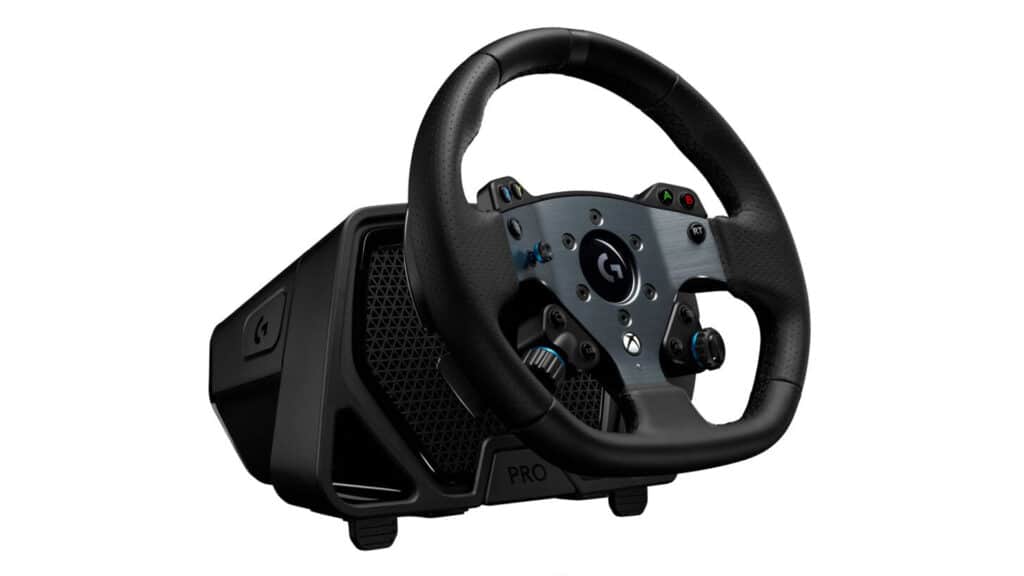 Asetek Simsport Forte
Asetek have been long-known in the sim racing world for specialist technologies for PC sim racing and the 18Nm Forte is the second most powerful offering in their range after the gargantuan 27Nm Invicta.
What works in favour of anyone looking to invest in Asetek Simsport's offerings is the customizability and how easy it is to upgrade your unit to the next level. If you're looking at a full solution including pedals, you can start off with an entry-level solution and upgrade to a top-level solution that features a hydraulic brake with ease.
There is also a fantastic range of accessories on offer, from upgraded pedal faces to wall mounts for your wheels when you're not using them! Asetek Simsport offers solutions that are seriously worth considering if you're a sim racing enthusiast.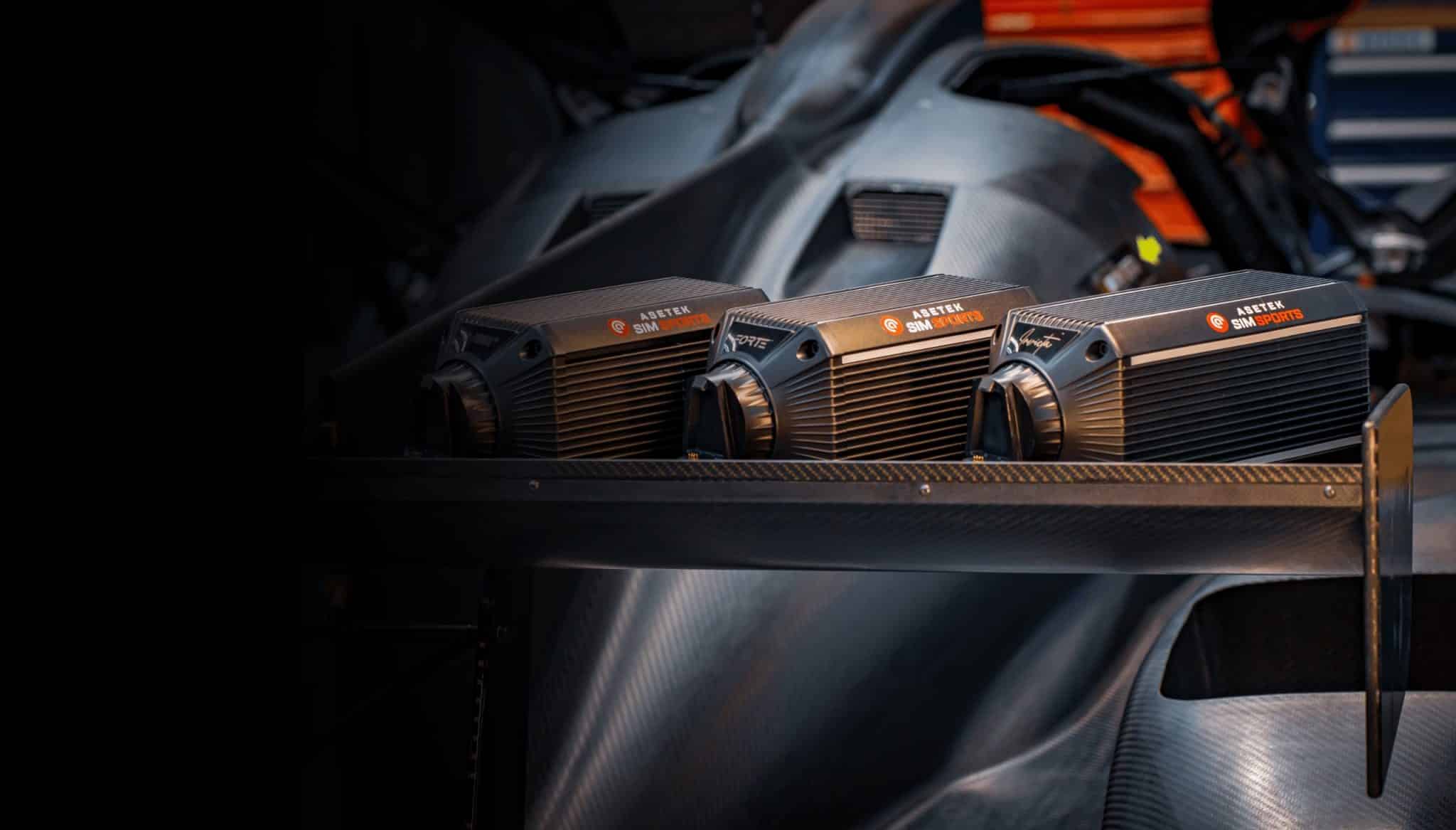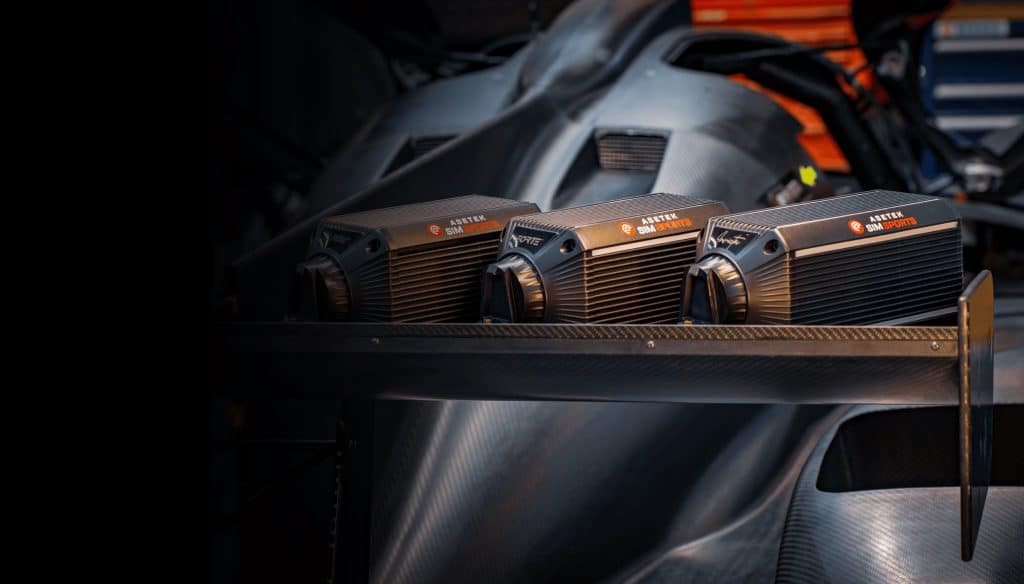 Simucube 2 Pro
Simucube have had a long-established reputation as a specialist manufacturer for sim racing wheelbases. And their range of the Simucube 2 is no different. The Pro is the mid-range option, between the entry-level Sport and the top-brass Ultimate, and it features the same elegant design and efficient build that you would expect from such a top brand.
By investing in Simucube, you are immersing yourself in the most specialist of specialist technology. You'll be looking for adapters to ensure that your specialist wheel rims are compatible with the wheelbase, and you can equip real-world wheels to your wheelbase with ease. If you're looking to invest in the intricacies of hardcore sim racing enthusiasm, this is the solution for you.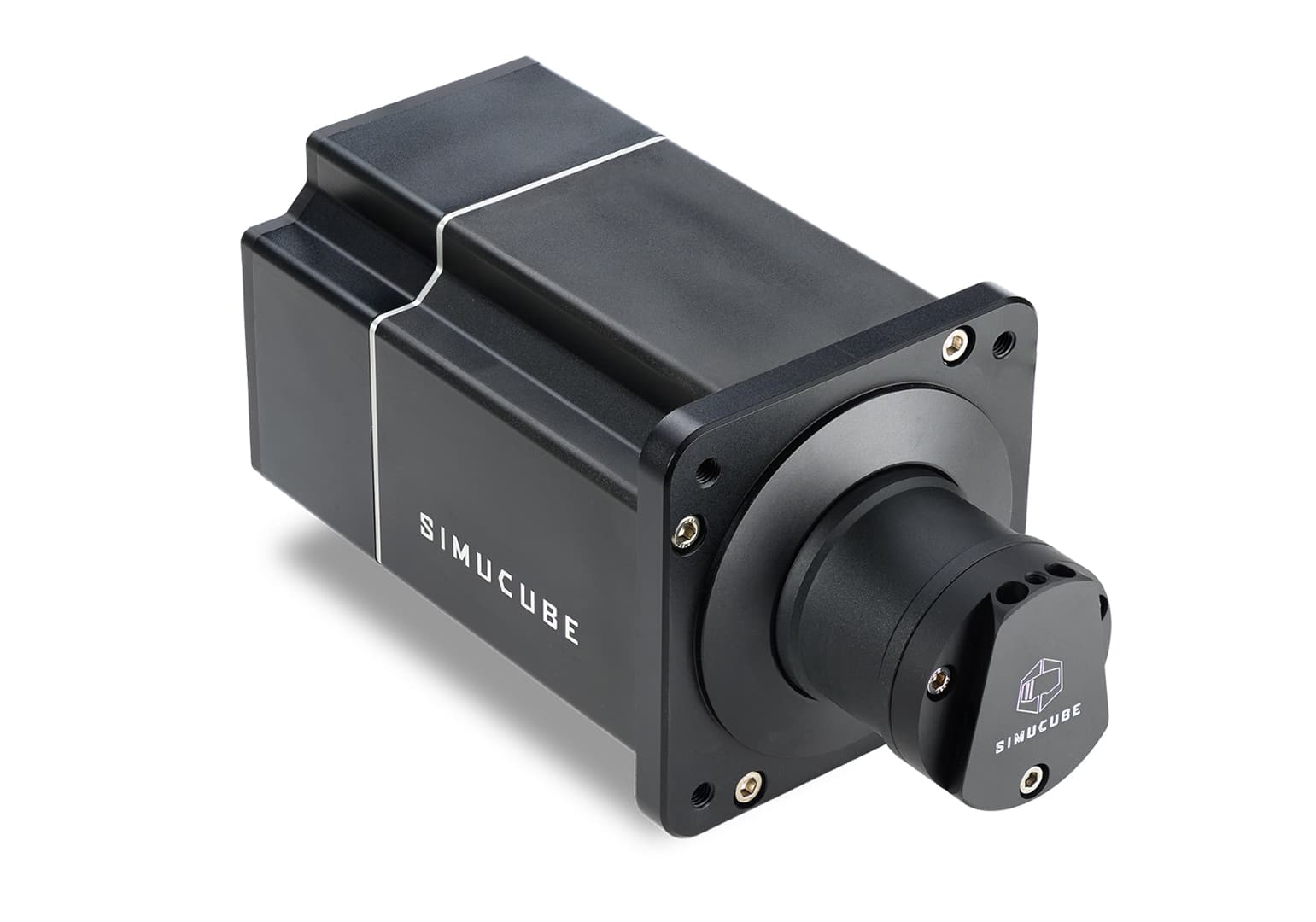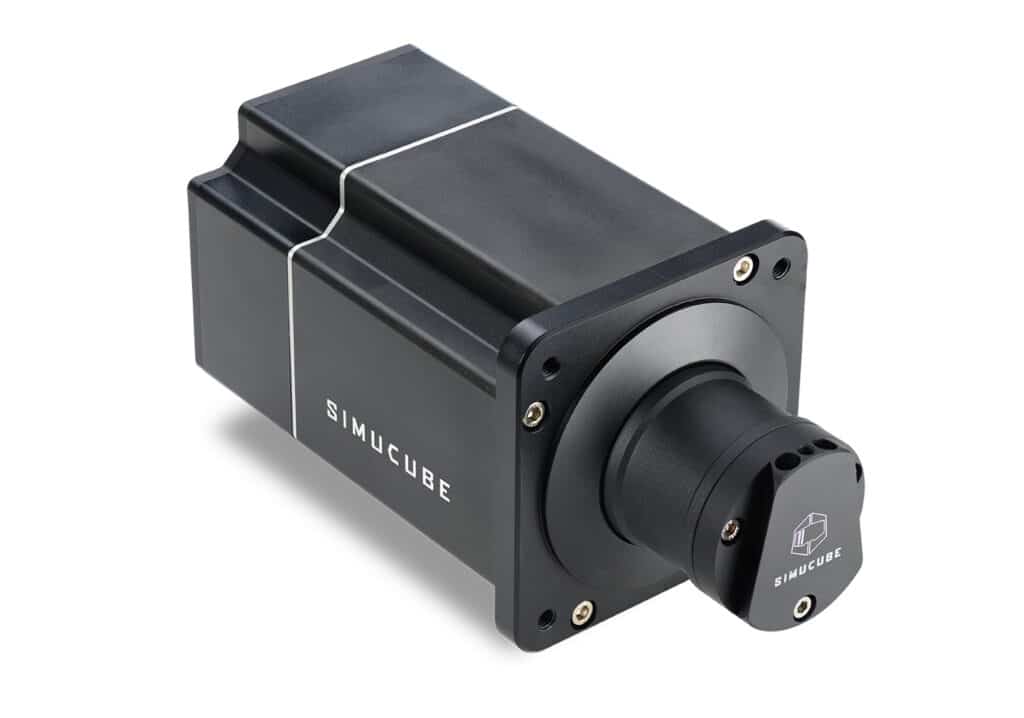 Fanatec DD2
Did you like the Fanatec DD1? And are you looking for something that's the next step up? The Fanatec DD2 comes with a killswitch because of its mammoth 25Nm output, as well as details that further refine the technologies that Fanatec brought to the table with the DD1 5 years ago.
The DD2 is Fanatec's top offering on the market today. If you were to throw in their Podium Steering Wheel BMW M4 GT3 as well, you could really feel like you're driving a top-class GT car for 1% of the price. If you're looking for raw strength and power, as well as the impressive FanaLab system that allows you to use tailored solutions for LEDs and force feedback from thousands of other Fanatec users, the DD2 is the right place for you.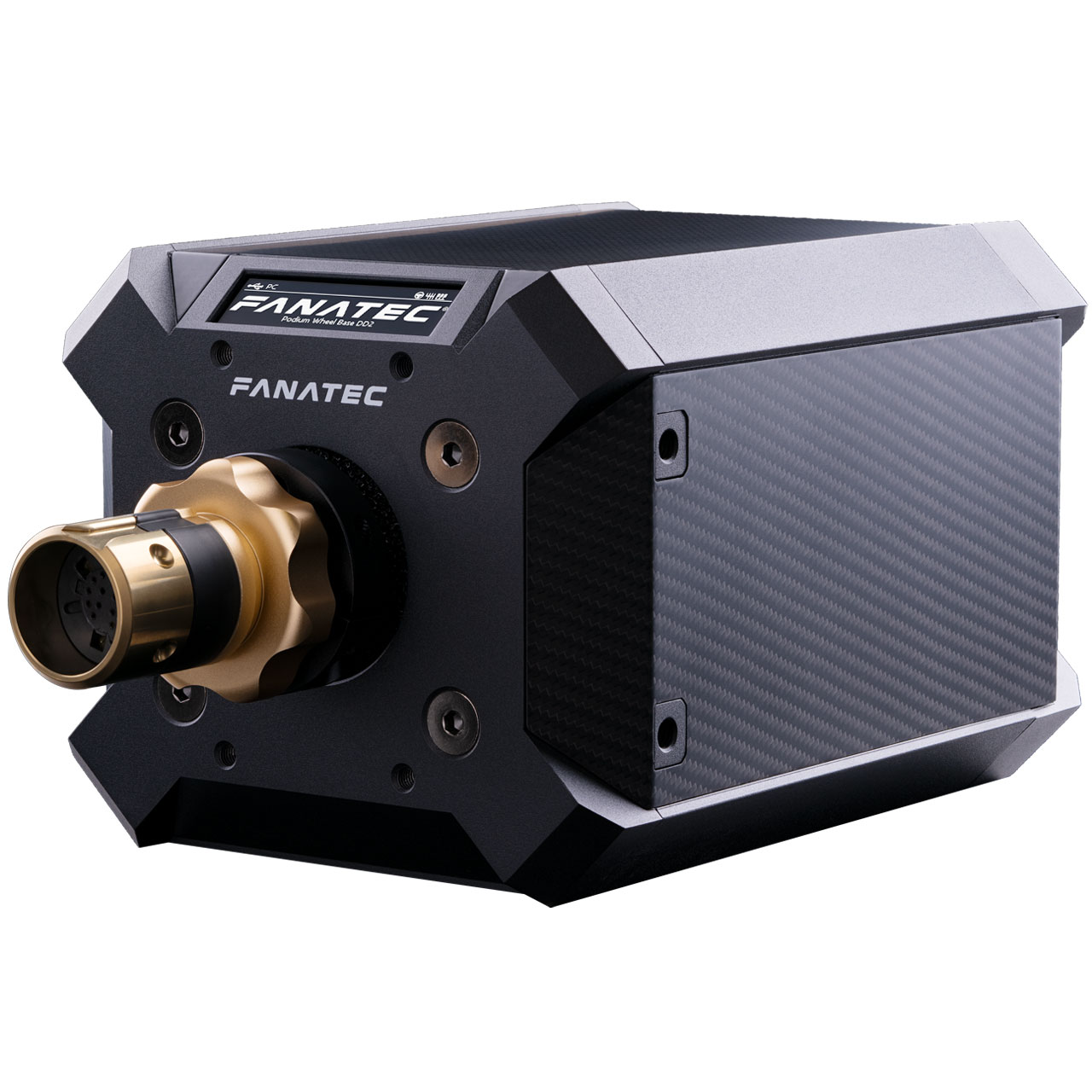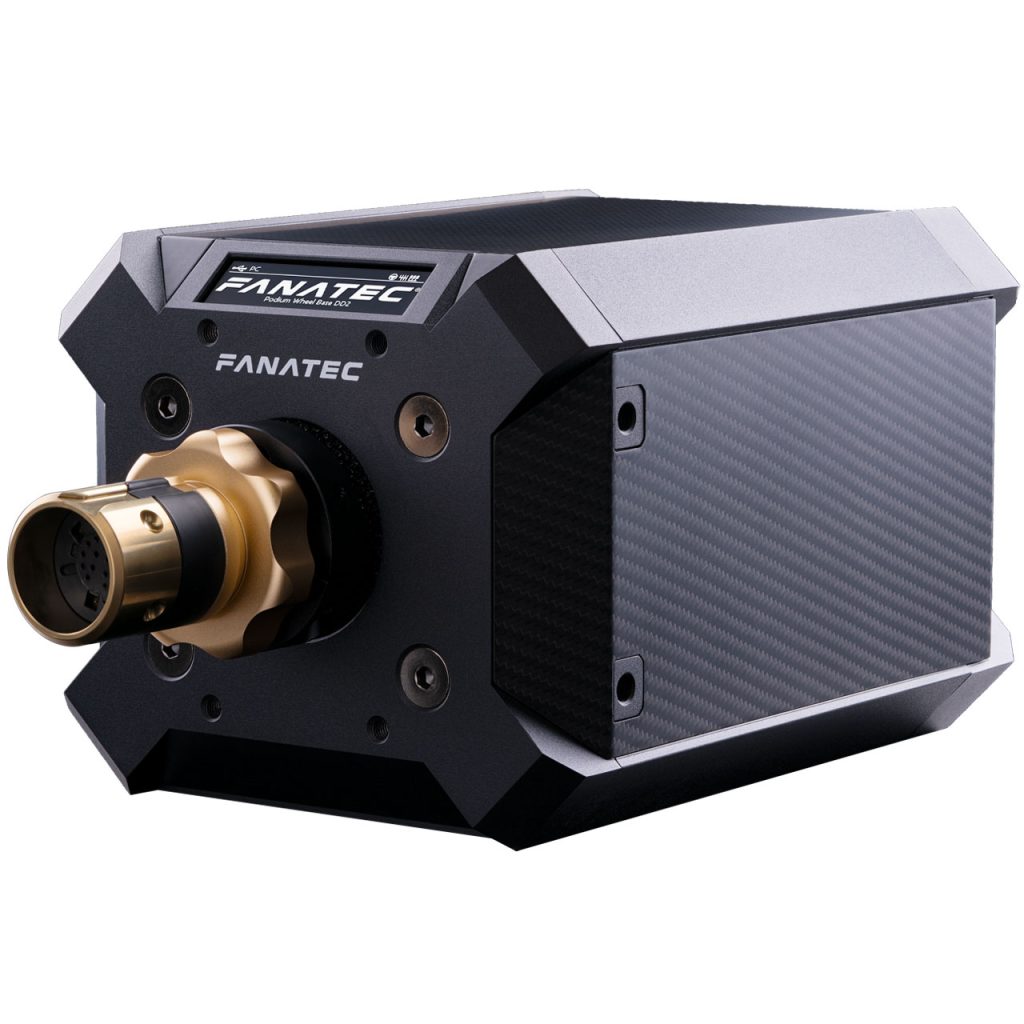 Conclusion
To conclude, you are pretty spoilt when it comes to top-quality wheels for iRacing! Any wheel from this pick will suit your needs perfectly, no matter your price point. Make sure you check out what our best picks are when it comes to pedals for iRacing, or why don't you check out the iRacing cars and iRacing tracks on offer? No matter your choice, Coach Dave Academy have got you covered on the technical side with our precision-built iRacing setups.