With many people picking up sim racing or considering investing in iRacing as their new simulator of choice, you may be looking for your first wheel or an upgrade to suit your needs as your interest in the hobby has grown. Here are some recommendations to consider for choosing a wheel to use in iRacing.
What is iRacing?
iRacing is a PC racing simulation with true to life physics and millimetre perfect laser scanned tracks. When choosing a force feedback wheel to use in iRacing, it's important to keep in mind that the software uses a model of force feedback that attempts to replicate the forces that go through the steering wheel in a real car. This differs from some other simulations that attempt to emulate feelings in the seat of a real car through additional forces in the force feedback. What this means is that, while iRacing's force feedback is very useful for getting information about what the car is doing, it may require a wheel with a high torque output for an ideal experience.
| | | | |
| --- | --- | --- | --- |
| Wheelbase | Price | Includes pedals and steering rim? | Strength |
| Logitech G29 | $249.99 | Yes | 2.1Nm |
| Logitech G920 | $249.99 | Yes | 2.2Nm |
| Thrustmaster T300RS | $349.99 | Yes | 3.9Nm |
| Fanatec CSL DD | $349.95 | No | 5 Nm (8Nm w/ boost pack) |
| Fanatec DD1 | $1,195.95 | No | 20Nm |
| Fanatec DD2 | $1,495.95 | No | 25Nm |
| VRS Direct Force Pro | $799 | No | 20Nm |
Price: $249.99
As the tried and true entry-level wheelbase, the Logitech G29 (Playstation compatible) and G920 (Xbox compatible) are perhaps the most common wheels on the sim racing market, driven by that one kid still in high school who's winning international competitions as well as the guy in the public lobby that ploughed into you in turn 1 at Monza. This gear-driven wheelbase has a peak torque output of 2.2 Nm and is so prolific for one reason: it's cheap, and it gets the job done. The fact that $250 is considered cheap in the sim racing world speaks volumes about getting into the hobby, as many people choose to not invest tons of money in the best products if they aren't even sure they're going to still be doing it a year down the line.
As for the wheel itself, don't expect mind-blowing force feedback, snappy or responsive forces that will save you from a spin, or a ton of information about the exact grip level in your tires. There is only so much information that can be conveyed in 2.2Nm of force. This is especially noticeable in iRacing, where not all of the forces going through the car are represented strongly in the force feedback, and the car may snap with little to no warning even on expensive equipment. That being said, a Logitech wheel along with a good Mk. 1 eyeball to notice the small visual cues in the car's handling are an excellent combination that is guaranteed to take you as high as you wish to go up the sim racing ladder, providing the skill and determination is there.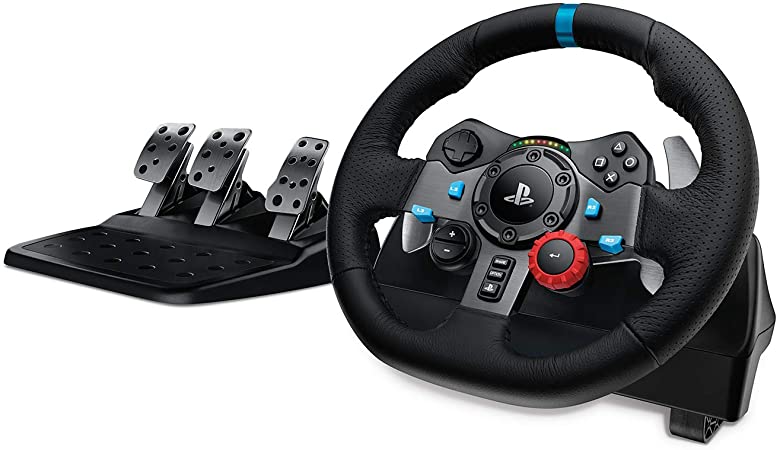 Price: $349.99
Enter the belt-driven wheel, the Thrustmaster T300RS offers a compelling step up from the Logitech wheel, offering more torque and more detail in a belt-driven system rather than a gear-driven system. For those unfamiliar, a gear force feedback system, such as the one on the Logitech, uses gears to transmit the force from the motor to the wheel. While this makes for a very durable and reliable system, it also results in stepping, a very noticeable feeling of the wheel turning on the cogs of the gears. A belt-driven system, such as the ones used in Thrustmaster wheels, uses a belt to transmit that force to the wheel rim. This results in much smoother feedback.
This wheel produces 3.9Nm of torque, a significant step up from the Logitech, and is the last wheel on this list that comes bundled with a set of pedals, potentially a key element for anyone looking to get into sim racing on a budget.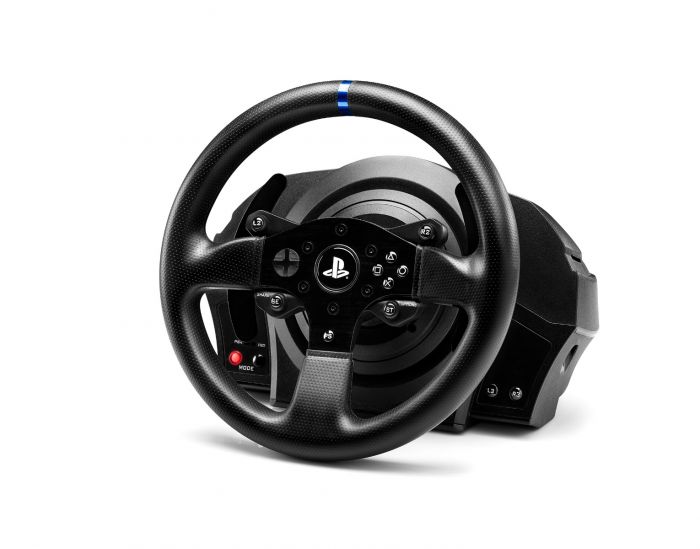 Price: $349.95 ($479.95 with 8Nm boost kit)
Enter stage left field: a budget direct drive wheel? Alright, more technology to explain for those unaware. While belt and gear driven technology is all fine and good for the entry-level competitors such as Logitech and Thrustmaster and even Fanatec up until the release of the CSL DD, previously having used belt drive in the CSL Elite and Clubsport Wheel, direct drive is ultimately what every sim racer craves. While gear and belt-driven wheels have sort of "transmissions" so to speak with either gears or belts, direct-drive wheels directly connect the wheel rim to the motor, giving extremely smooth, snappy, direct feedback to the user, and often with much higher peak outputs than gear or belt-driven wheels.
While direct drive wheelbases have traditionally been very expensive, the CSL DD, in particular, made shockwaves in the sim racing world, being incredibly competitively priced at the lower end of the market and really having only one compromise compared to other direct drive systems: peak output. The CSL DD offers 5Nm of torque and 8Nm with the boost pack, which is well below what wheels further down this list can put out. Another very important note that may dissuade some newcomers: while the wheelbase itself is at a very attractive price, it does not include the price of the pedals or the actual steering wheel to connect it to (to be honest, you kind of need those). So while this is a great option for someone looking to upgrade their current rig, it may not be ideal for someone brand new to sim racing looking for their first wheel.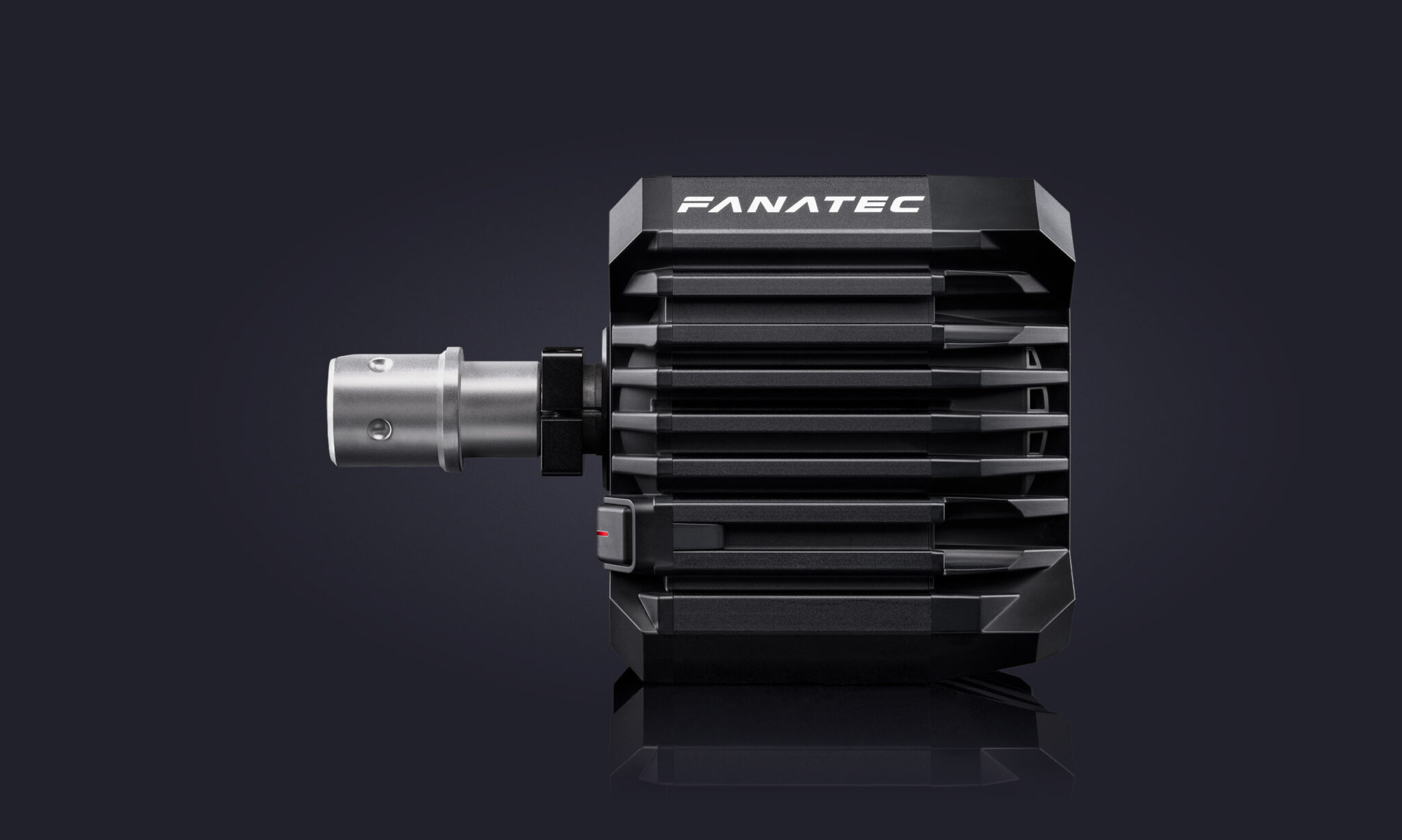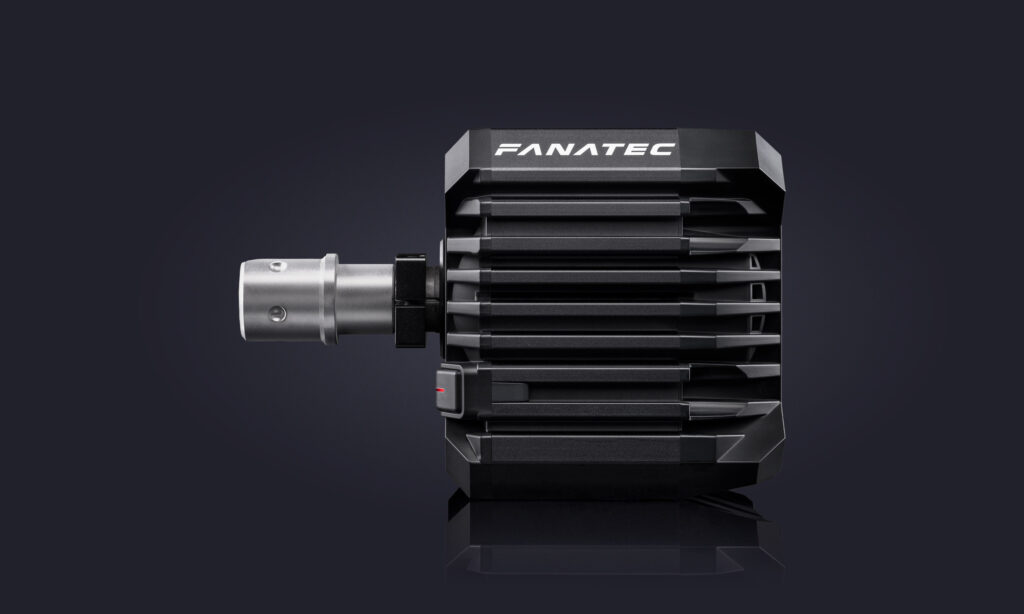 Price: $1,199.95 (DD1) $1,499.95 (DD2)
We're firmly in heavy hitter territory now. The Fanatec DD1 and DD2 are serious direct drive wheels designed to offer exceptional force feedback with high peak outputs and to be compatible with a vast Fanatec ecosystem of pedals, wheel rims, and accessories.
Where these high-end direct-drive units stand out from the more affordable options in the market is the total amount of force feedback the wheel actually produces. Want to feel like an IndyCar driver and get a taste of what all that downforce with no power steering feels like and realize how out of shape you are? Crank that force feedback up to 100% and you're getting 20-25Nm of peak output out of these wheels, along with all the snappy and responsive outputs necessary to break your wrists.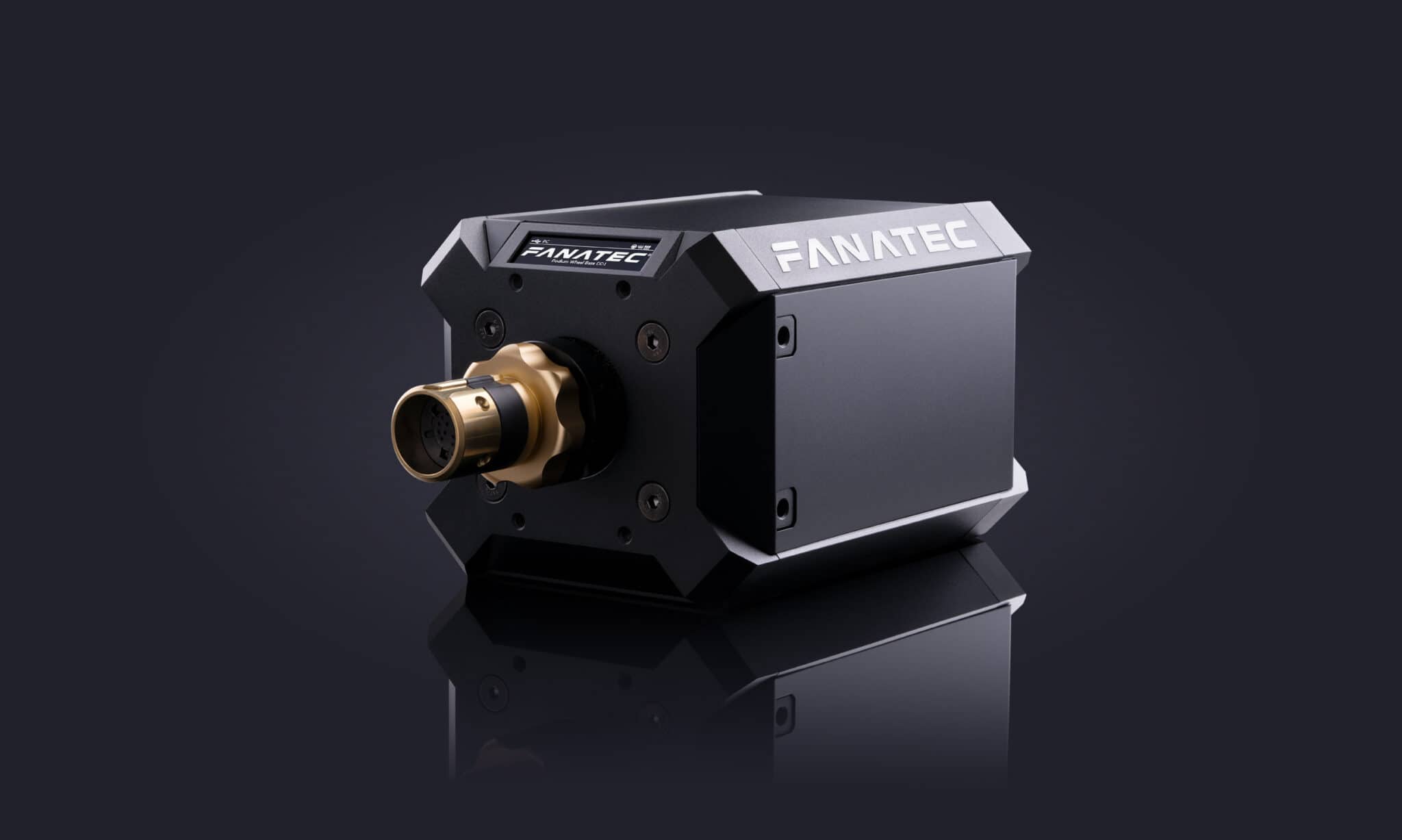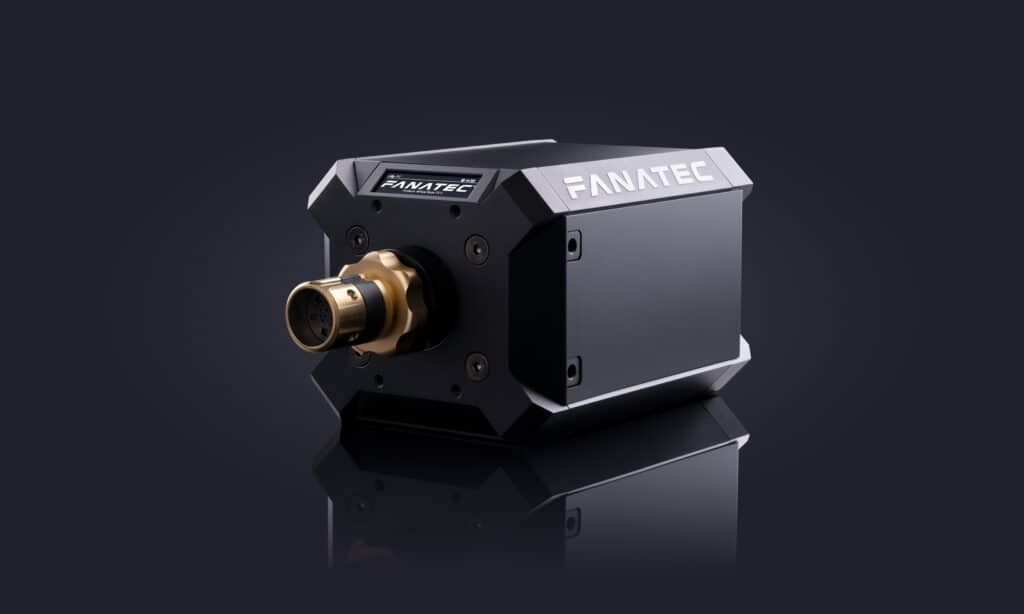 Price: $799
This one's a bit of a wildcard pick, as it's made by a smaller company relative to the industry giants that are Fanatec, Thrustmaster and Logitech, and they serve the iRacing community specifically with coaching, telemetry services and setups, as well as operate several eSports teams across multiple sims. VRS started selling this wheelbase in 2020 at a very competitive $799 price tag, and with OSW wheel rim and button box compatibility and the same 20Nm peak torque figure as the Fanatec DD1, it's certainly a very appealing alternative. Of course, being niche sim racing equipment, it's PC only and may be finicky with some sim racing titles.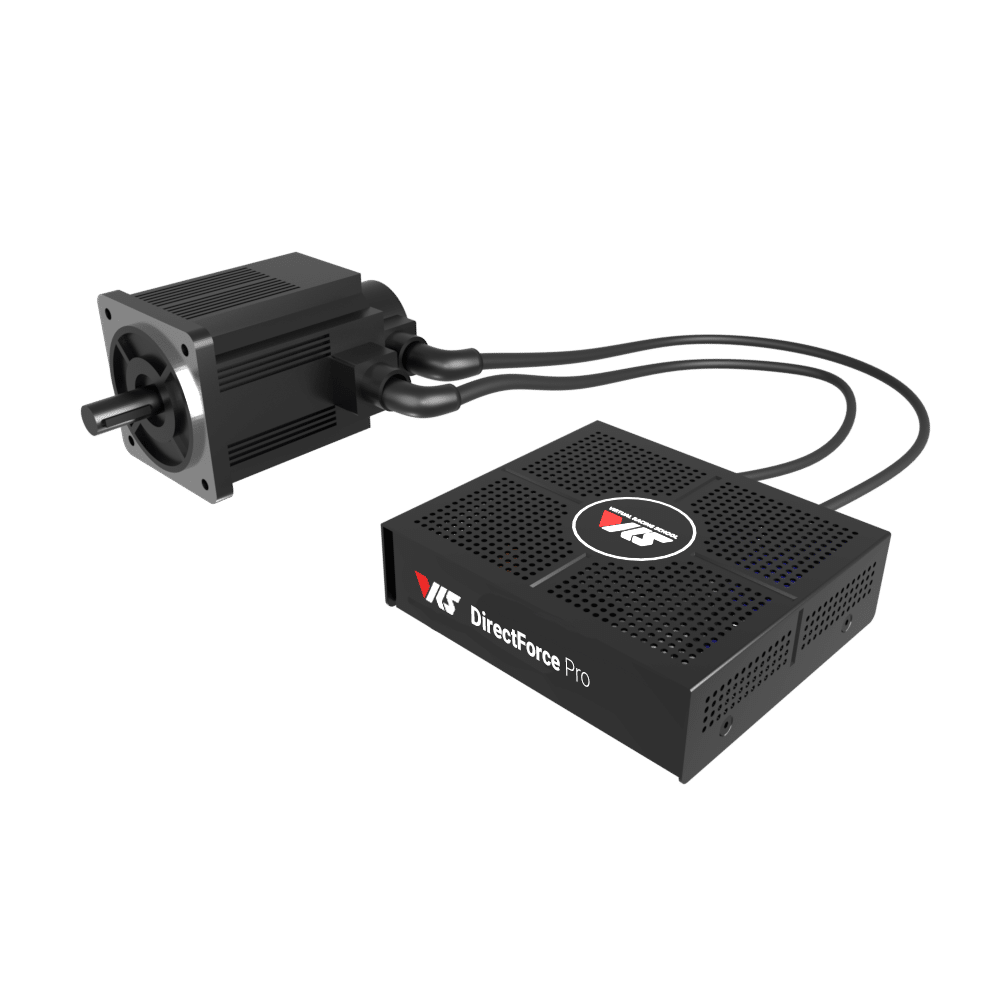 Conclusion
To conclude, you are pretty spoilt when it comes to top-quality wheels for iRacing! Any wheel from this pick will suit your needs perfectly, no matter your price point. Make sure you check out what our best picks are when it comes to pedals for iRacing, or why don't you check out the iRacing cars and iRcing tracks on offer? No matter your choice, Coach Dave Academy have got you covered on the technical side with our precision-built iRacing setups.