The v1.8 update brought a number of changes to ACC including the addition of the BMW M4 GT3, a new BOP and an update to the tyre model. For more details about that you can visit our v1.8 update overview, but with these changes came a shakeup to the pecking order of every car and track combo. That can be tricky to understand, especially with new adjustments happening pretty often – it's important how this affects your car choice.
One way to ensure that you're performing at your best is to ensure that you have the latest updated car setups from The Coach Dave Academy. All setups are worked on by a host of professional engineers and drivers ranging from sim racing experts and those with first-hand experience racing at the highest levels. Each car will receive free tweaks and updates to ensure you get the most from your car with the v1.8 changes.
How do we determine what the fastest car is?
To ensure here at Coach Dave Academy that what we determine to be the best car is factual and trustworthy, we spend countless hours each day testing each and every car within ACC on a host of different track combinations. In doing this, it allows us to collect heaps of data on every car and provide a quantitative way to determine the best cars. Additionally, this data is used to develop and improve each and every setup.
In this piece, we will be looking mainly at what cars have the most outright speed and potential but with the current BOP applied within ACC. A number of cars will be viable within the current v1.8 so don't be discouraged with your personal choice of car if it doesn't fall within the top echelon of cars for this update.
What is the fastest car?
Bentley Continental 2018 GT3
The Bentley Continental 2018 GT3 is one of the most consistently fast cars in ACC today. No matter the track you can be sure that the Bentley will give you the chance to compete at the top.
The Bentley provides a platform that allows you to drive at your most consistent with great braking performance, a stable aerodynamic platform and the ability to attack every kerb with confidence. This combination makes this car an almost unbeatable package in the hands of experienced drivers.
The car also has exceptional tyre wear advantages over most of its rivals in race trim. Whilst it can struggle in qualifying, the ability to be light on its tyres allows the car to avoid excess time loss due to degradation. Another weapon in its arsenal is the brute acceleration and torque it has at most category C/D European tracks, due to the favourable turbo boost it benefits from in the BOP.
Of course, no car is without its shortcomings, but the Bentley Continential 2018 GT3 is a prime choice due to its consistency and relative ease to work with.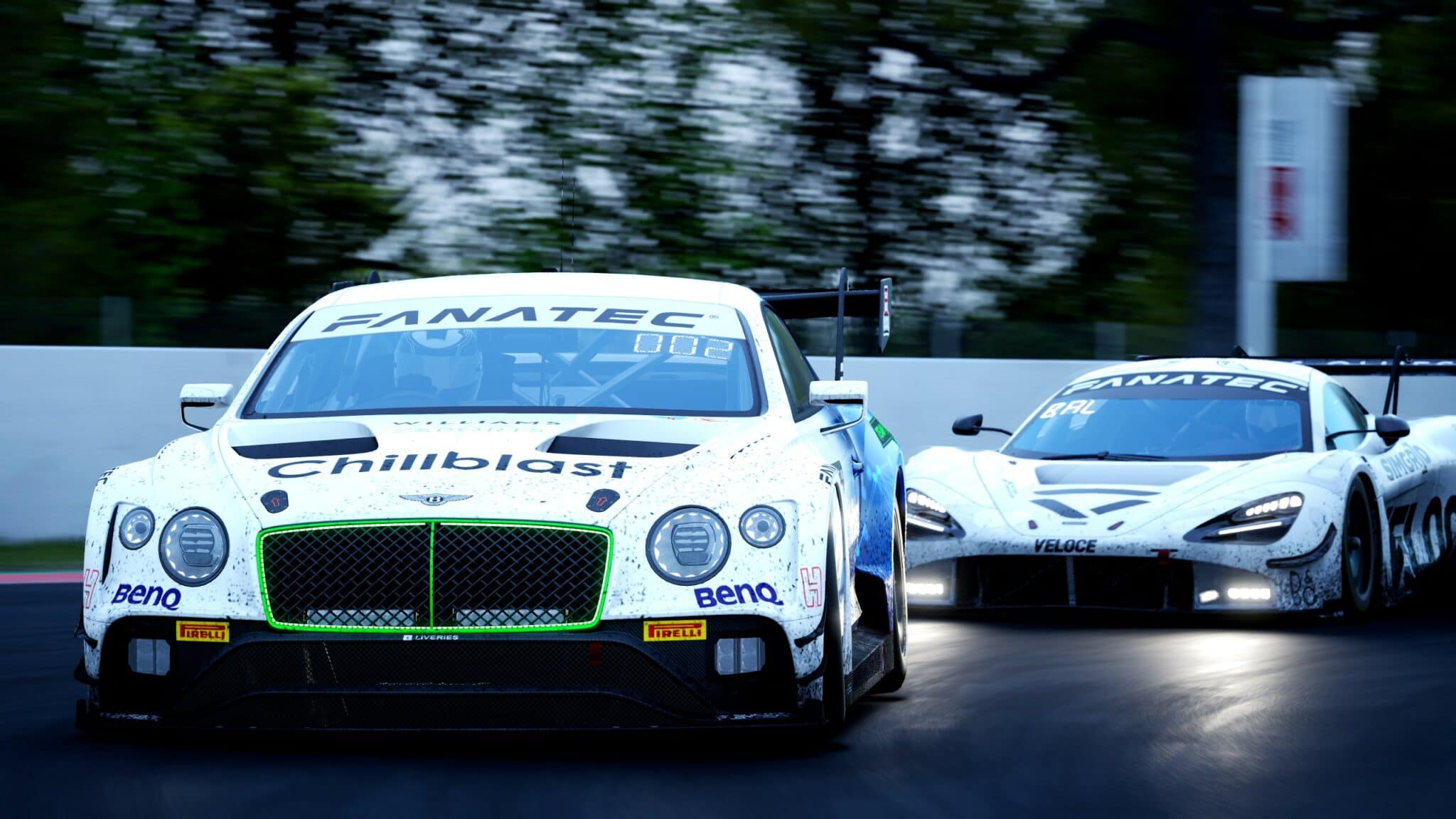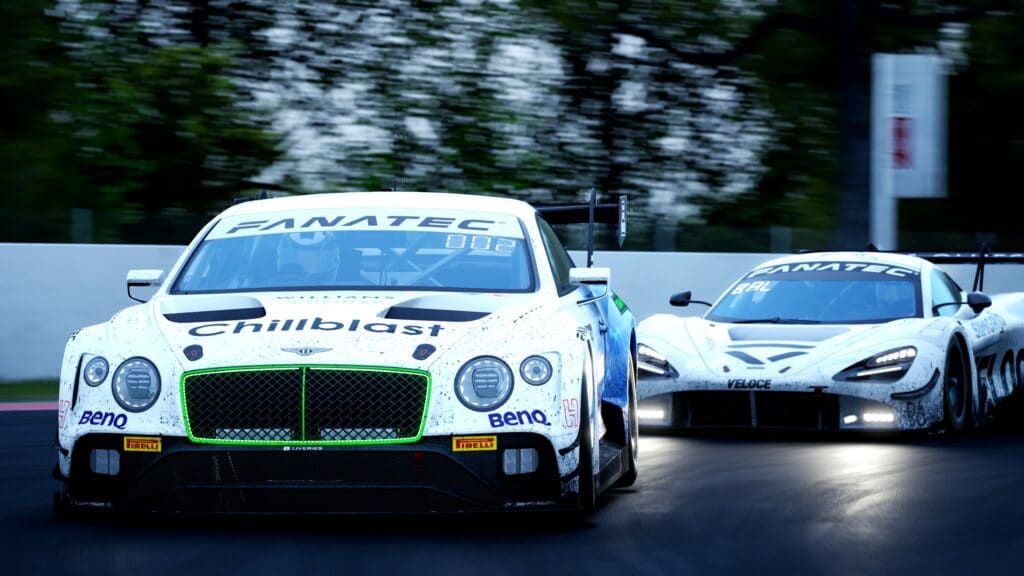 Mclaren 720s GT3
The Mclaren 720s GT3, as has been in the past, continues to be one of the best cars in ACC, and definitely the best mid-engined offering. The key strength of the Mclaren is in the high to medium speed circuits due to its great aero balance and mid-engine layout, making the car agile and predictable in those fast sweeping sections of any circuit.
So what makes this car so good? The focus of the Mclaren when produced was its aerodynamic performance, which can be seen from its striking design and aero efficient nature. It also has incredible traction at low speed and an efficient electronics package that allows low TC values and is very good in the wet.
Additionally, however, the mid-engined layout of the car can make the car a bit twitchy for some drivers, so it is something that may need to be adapted to depending on your driving style.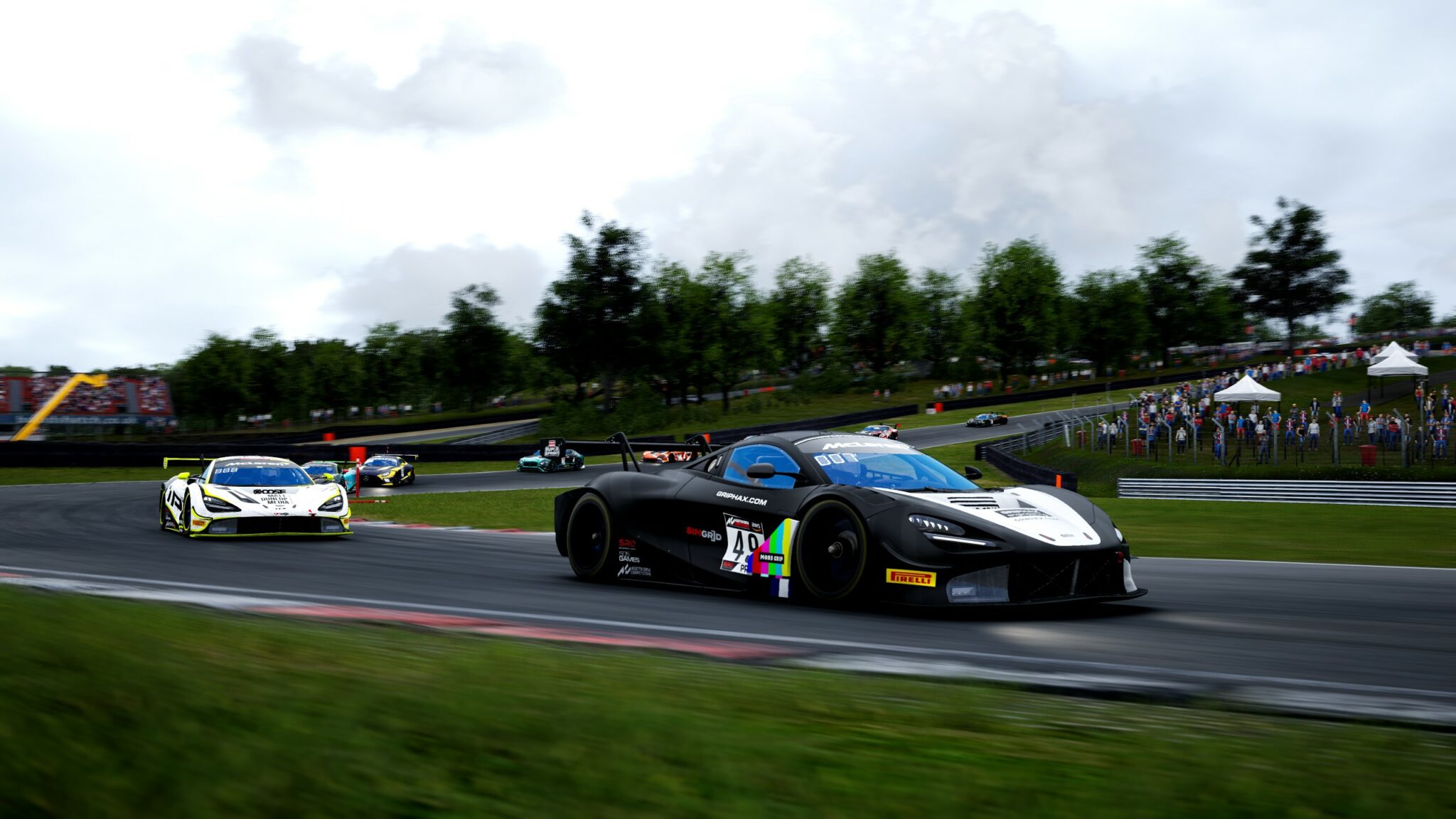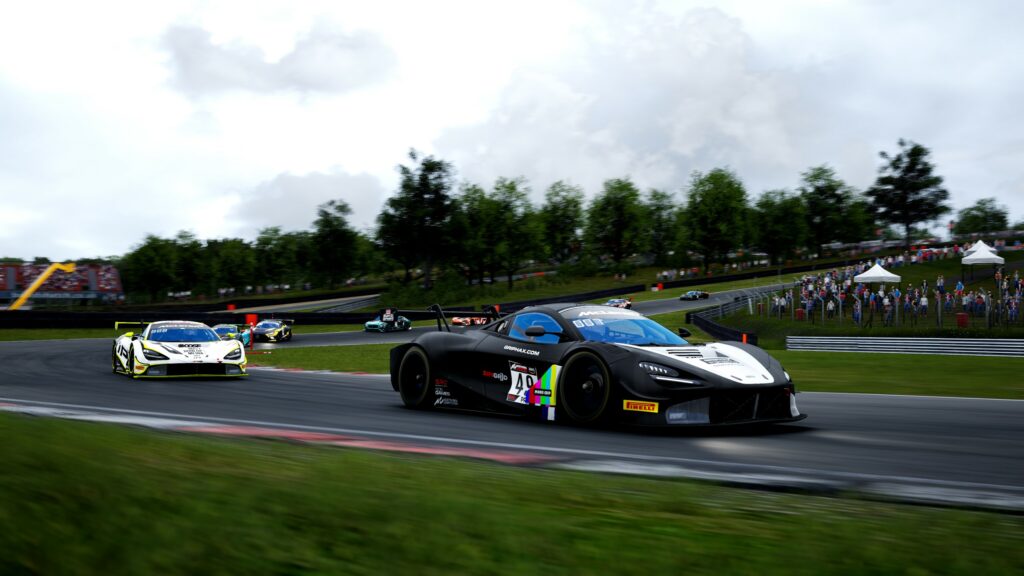 Alternative Choices
If the typical choices are not to your liking there are still many viable options within ACC v1.8. Some of these other picks may suit your driving style more and it is important to become comfortable with your car as this is what will allow you to perform at your best.
Porsche 991 II GT3 R
The Porsche as in the real world is a choice that is hard to ignore for its looks and impressive sound. However, this is not why you should consider the German racer as your choice of car.
The unique handling characteristics give the Porsche impressive rotational control throughout a corner, which when mastered, can put the car in a class of its own. One aspect to note is that with the rear engine setup and the fuel tank in the front the balance of the car can dramatically change across a longer stint and needs to be actively managed throughout.
However, if you can adapt your driving style, the Porsche offers a great opportunity to be one of the fastest cars in ACC right now. Class-leading braking performance, limitless mid-corner rotation and excellent traction gives it a unique package of benefits, especially at those lower speed circuits.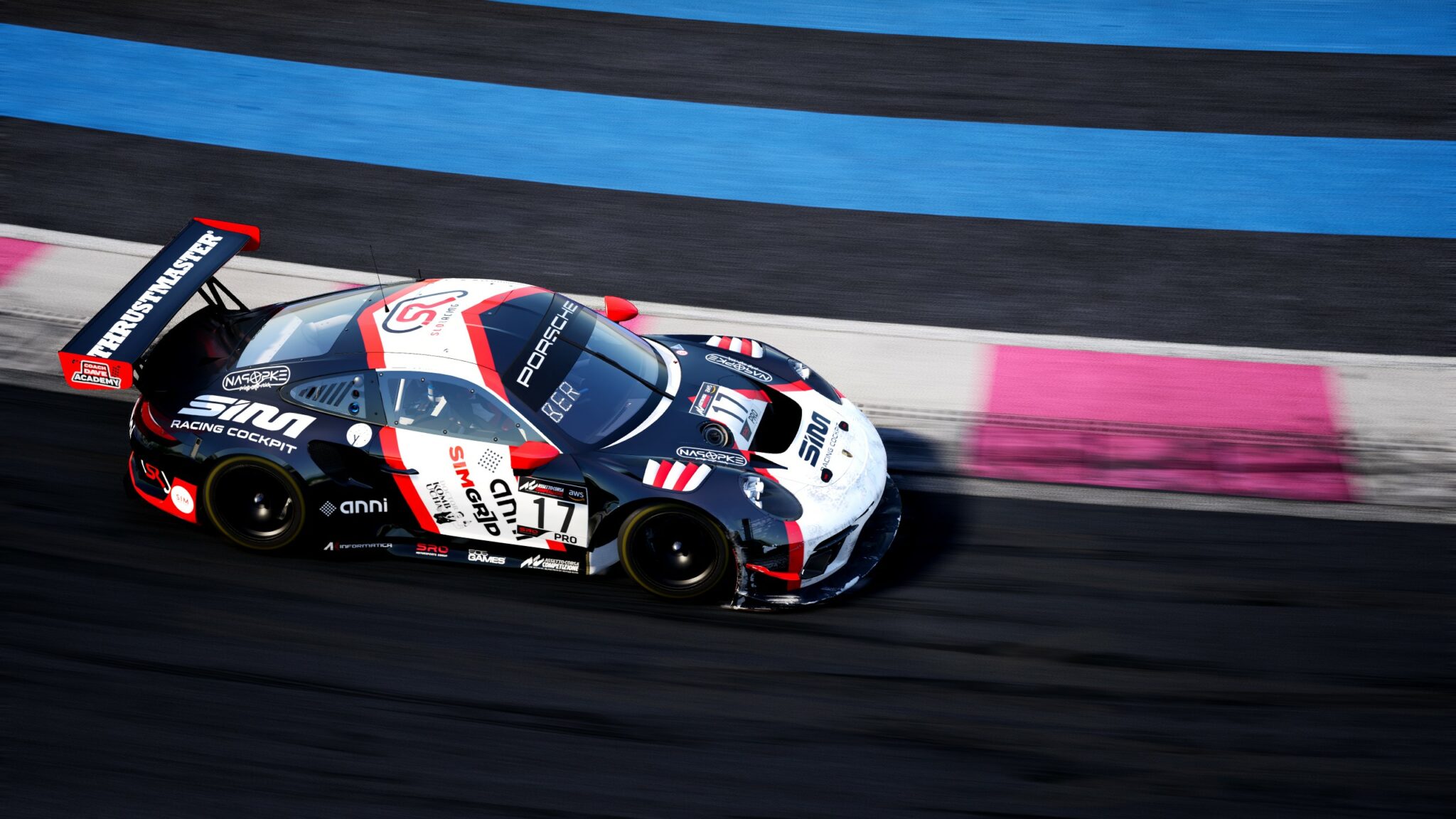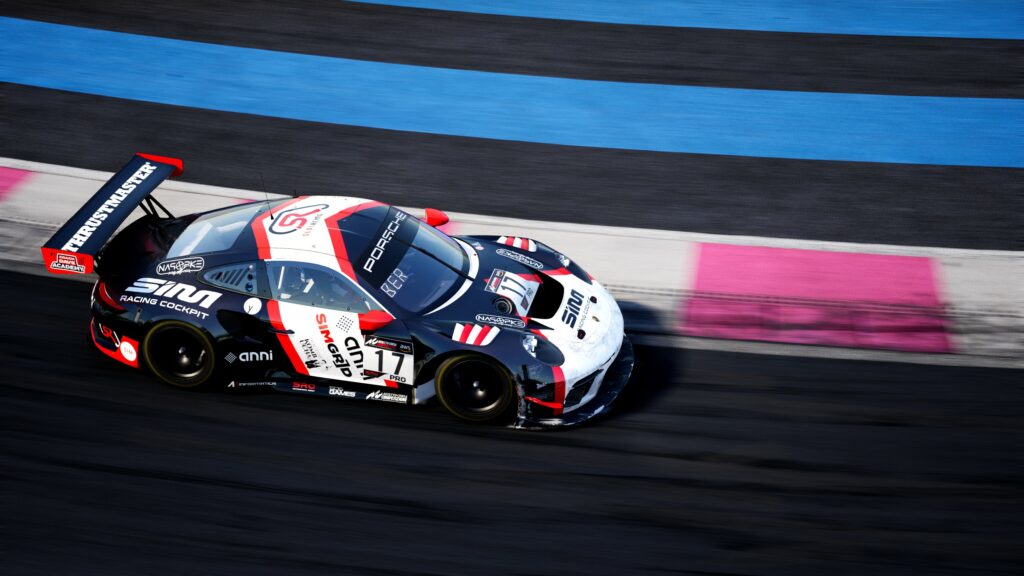 BMW M4 GT3
The BMW M4 GT3 is the newest car to grace ACC and it entered the grid with a big statement.
Overall the car offers a very stable and predictable package, which will give newer drivers to Assetto Corsa Competizione a lot of confidence. Part of this is through a very pitch insensitive design with a strong over body aerodynamic package which produces a lot of downforce, along with an efficient underbody diffuser.
The other reason it is very predictable and stable is due to the basic design. Being larger than the outgoing M6 it replaced and possessing an extremely long wheelbase, which it sacrifices in entry and mid-corner rotation, it gains on the exit with a lack of unpredictability that other cars in the sim possess. Just like cars such as the Aston Martin Vantage GT3, it's consistent, and consistently fast, even after the recent adjustments to its BOP.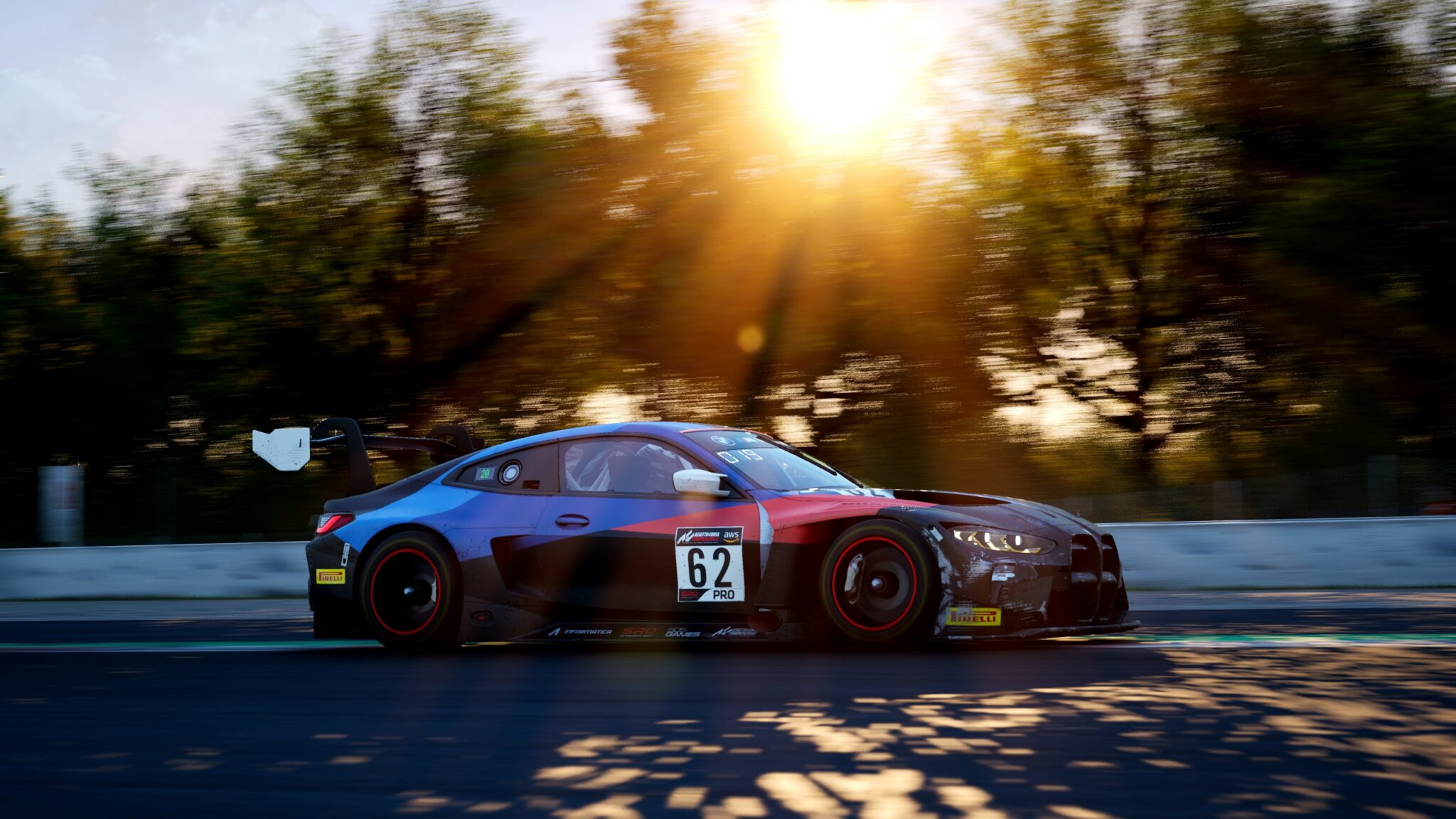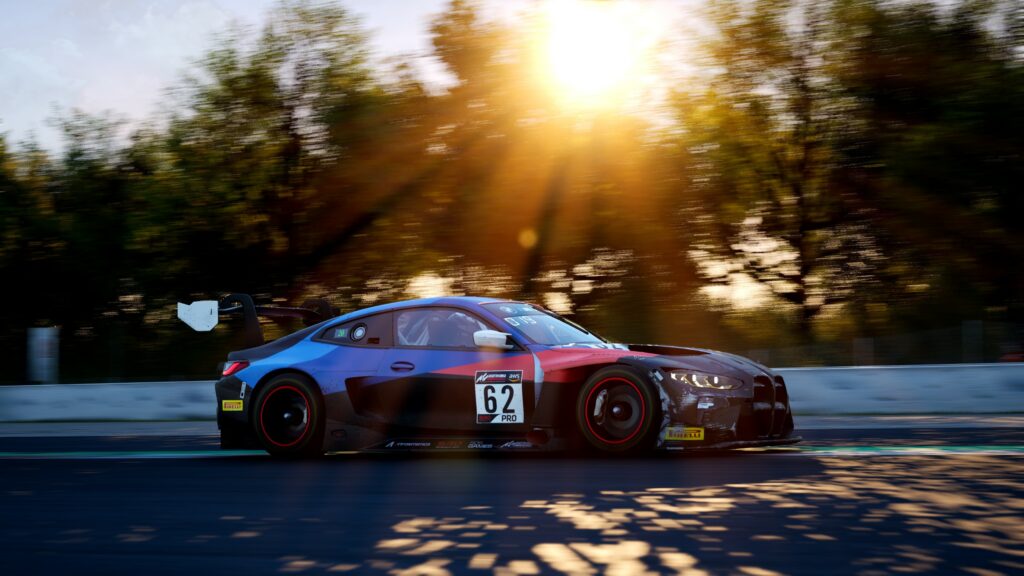 Ferrari 488 GT3 EVO
The Ferrari is one of the best mid-engine offerings in ACC that has plenty of speed to match the top contenders.
Considered a bit of a "diva", the car has excellent agility and entry corner rotation. This nervousness can be a bit intimidating for a lot of new drivers. However, on the circuits where it is very strong like Paul Ricard, Misano, Spa, Bathurst and Barcelona, it is very, very strong. There are just a few circuits where the BOP lets it down through restrictive turbo boost tables. However, due to its high aero efficiency, tracks with longer straights but have to run higher wing angles are where it shines the most.
One thing to note however is it's quite high fuel consumption, so longer than 65-minute stints can be problematic in map 1 on tracks that require lots of high speed like Monza. Map 3 may have to be used for a short period of time.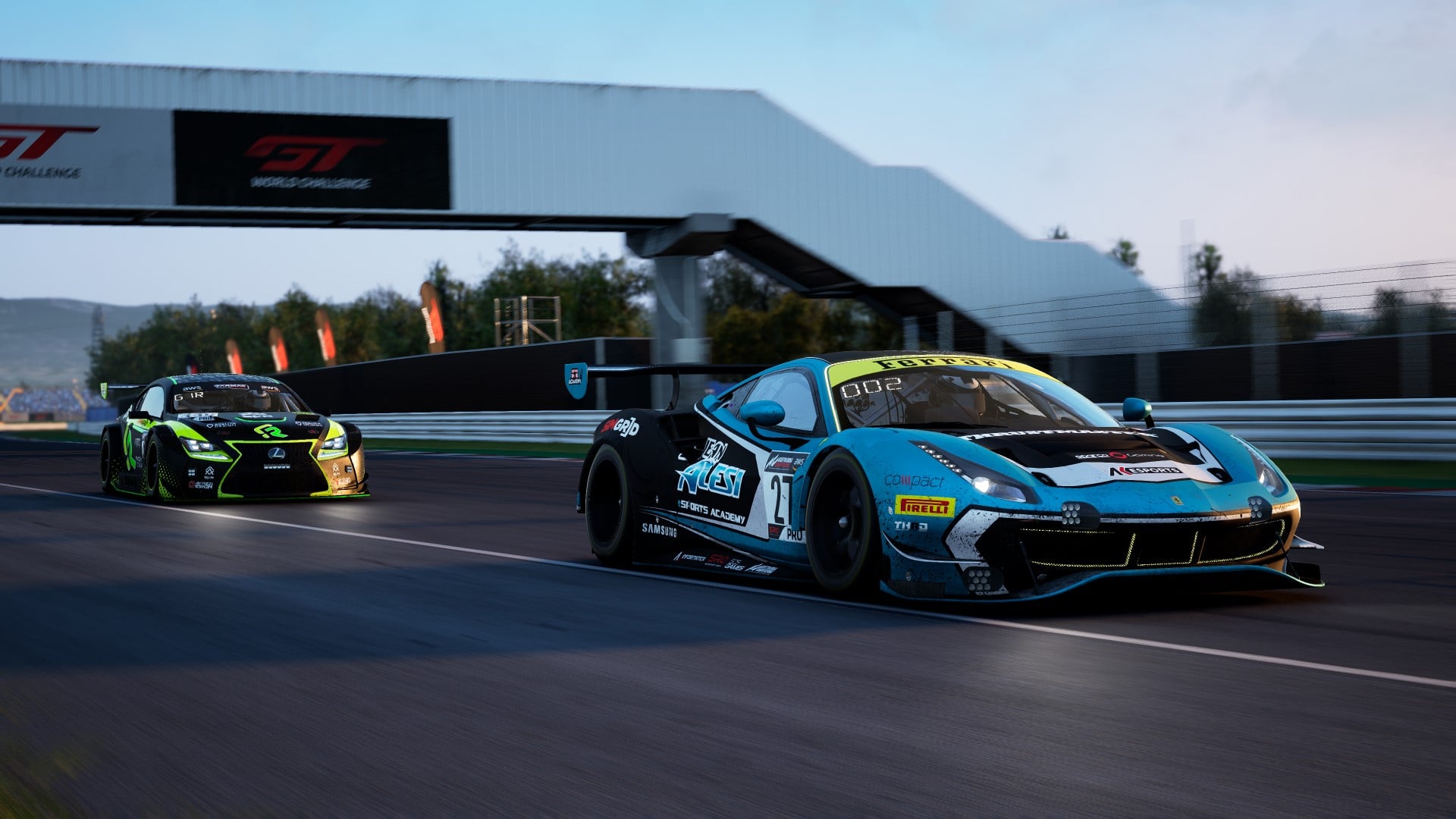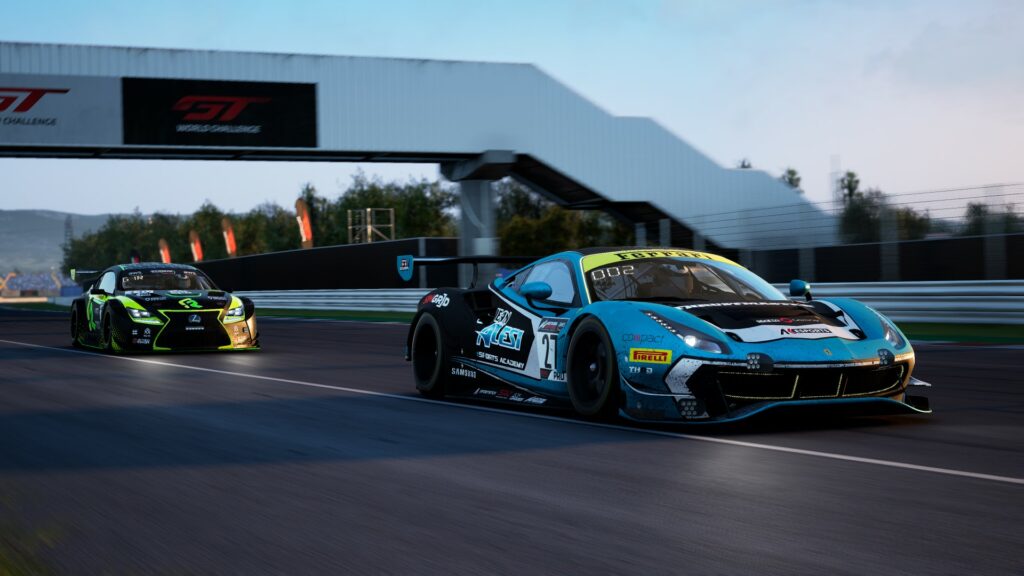 How should you pick a car?
Although there are some cars that are a step above the rest, one of the best parts of ACC is that there is a host of different cars that are viable for the average sim racer. The top spot cars do give you an extra little edge but the most important part of car choice is what you as the driver feel the most comfortable and consistent. Use this guide as a starting point but make sure that you choose what is best for you and your driving style.
To ensure you stay updated with all the updates, new cars or general tips and tricks make sure that keep an eye on The Coach Dave Academy Resource page, with new articles posted every week.