Top-quality racing simulators have a long lifespan with regular updates containing new cars and tracks. A newcomer that misses the first couple of years of a racing simulator's life cycle may find it challenging to work out precisely what's available without spending sufficient time going through all the Downloadable Content (DLC) and updates. This article will save you that time by giving you a list of every car available to drive in Assetto Corsa Competizione (ACC).
The GT3 Cars in ACC
GT3 cars are highly modified road cars that are fast with good downforce and some driver aids to make the car competitive in the hands of both professional and amateur drivers. The cars are closely matched in overall laptime by employing an FIA-regulated Balance of Performance system (BOP). The base version of ACC includes several GT3 cars as standard with the additional cars introduced in the 2020 GT World Challenge Pack DLC.
GT3 Cars in Assetto Corsa Competizione
Aston Martin V12 Vantage GT3 2013
Aston Martin V8 Vantage GT3 2019
Audi R8 LMS GT3 2015
Audi R8 LMS Evo GT3 2019
Audi R8 LMS Evo II GT3 2022
Bentley Continental GT3 2015
Bentley Continental GT3 2018
BMW M6 GT3 2017
BMW M4 GT3 2021
Emil Frey Jaguar GT3 2012
Ferrari 488 GT3 2018
Ferrari 488 EVO GT3 2020
Honda NSX GT3 2017
Honda NSX Evo GT3 2019
Lamborghini Huracan GT3 2015
Lamborghini Huracan Evo GT3 2019
Lexus RC F GT3 2016
McLaren 650S GT3 2015
McLaren 720S GT3 2019
Mercedes AMG GT3 2015
Mercedes AMG Evo GT3 2020
Nissan GTR Nismo GT3 2015
Nissan GTR Nismo GT3 2018
Porsche 911 GT3 R 2018
Porsche 911 II GT3R 2019
Reiter Engineering R-EX GT3 2017
GT3 car setups including telemetry data are available at Coach Dave Academy. These setups are made by top sim racers and are tuned to be fast and stable throughout a race and qualifying.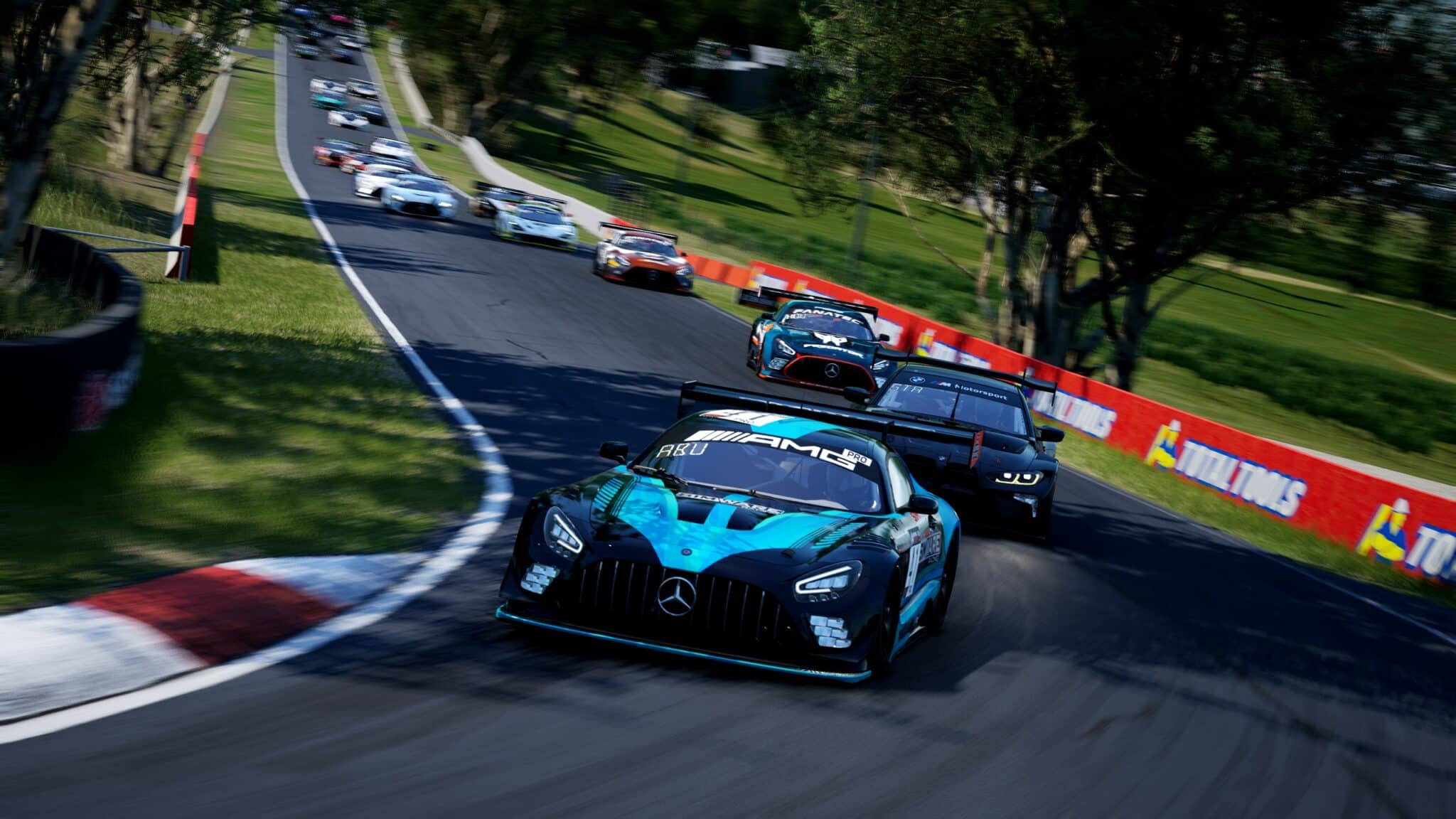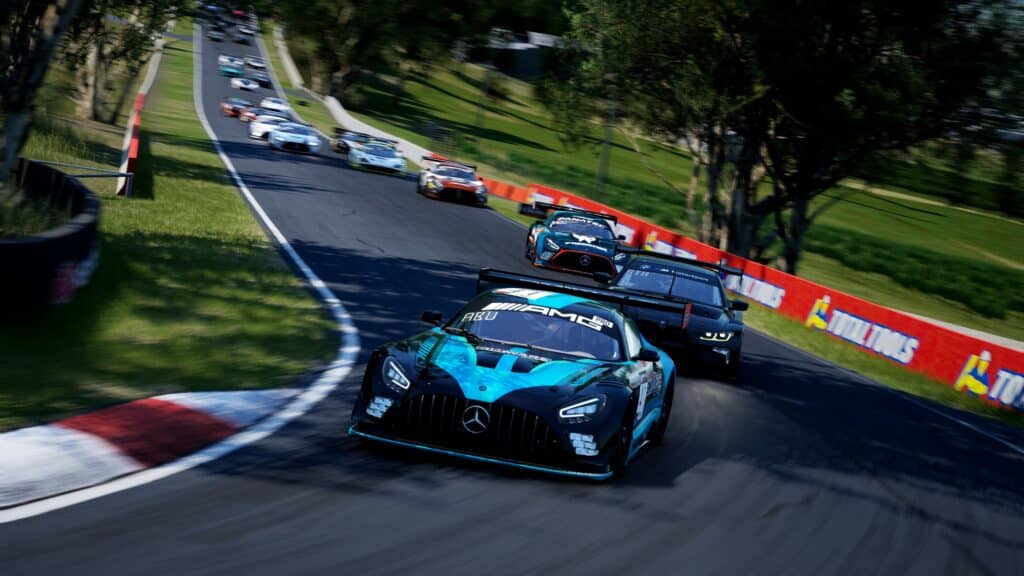 The GT4 Cars in ACC
This series is aimed mainly at amateur drivers and are less costly to run when compared to their more advanced GT3 brethren. The cars have less power and downforce than GT3 but are no less challenging to drive. The entire range of GT4 cars in ACC was released as one DLC called The GT4 Pack.
GT4 Cars in Assetto Corsa Competizione
Alpine A110 2018
AMR V8 Vantage 2018
Audi R8 LMS 2018
BMW M4 2018
Chevrolet Camaro R 2017
Ginetta G55 2012
KTM X-Bow 2016 2016
Maserati Granturismo MC 2016
McLaren 570S 2016
Mercedes AMG 2016
Porsche 718 Cayman GT4 Clubsport 2019
Coach Dave Academy caters for GT4 setups that include qualifying and race setups as well as Motec telemetry data that you can use to compare yourself to our pro drivers.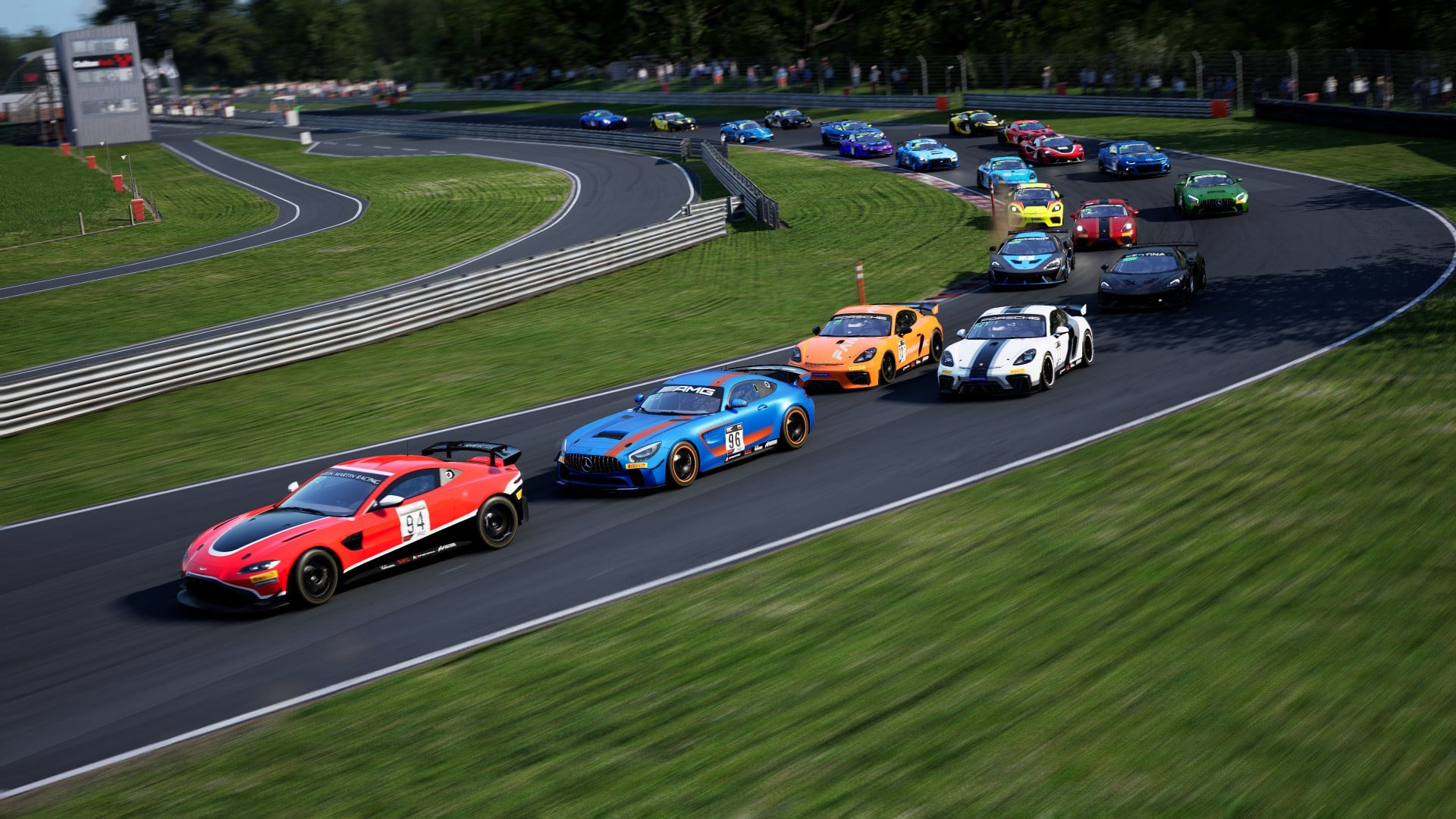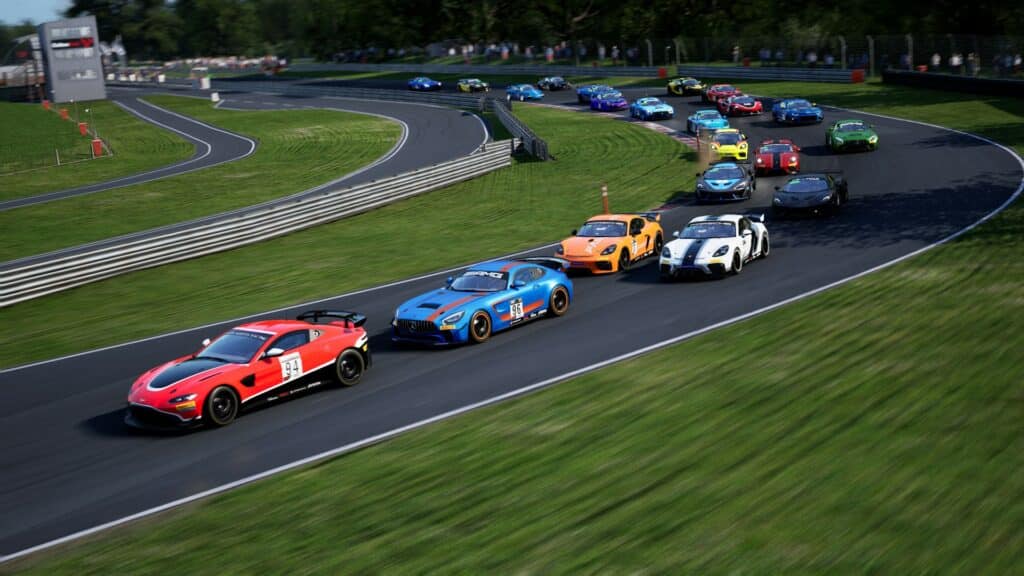 The GTC Cars in ACC
These cars in the real world normally run as a single-make series meaning that all the drivers in a race will drive the same car. For example, the Lamborghini Huracan Super Trofeo series will only contain identical Lamborghini Huracan Super Trofeo cars and no other make of cars. This of course means very close racing that can be very challenging in both real life and ACC. In online use, ACC balances the cars and places all makes of car in one series but you can run one-makes series races in single-player mode.
GTC cars in Assetto Corsa Competizione
Ferrari 488 Challenge Evo 2020
Lamborghini Huracan Super Trofeo Evo 2 2021
Porsche 911 II GT3 Cup 2017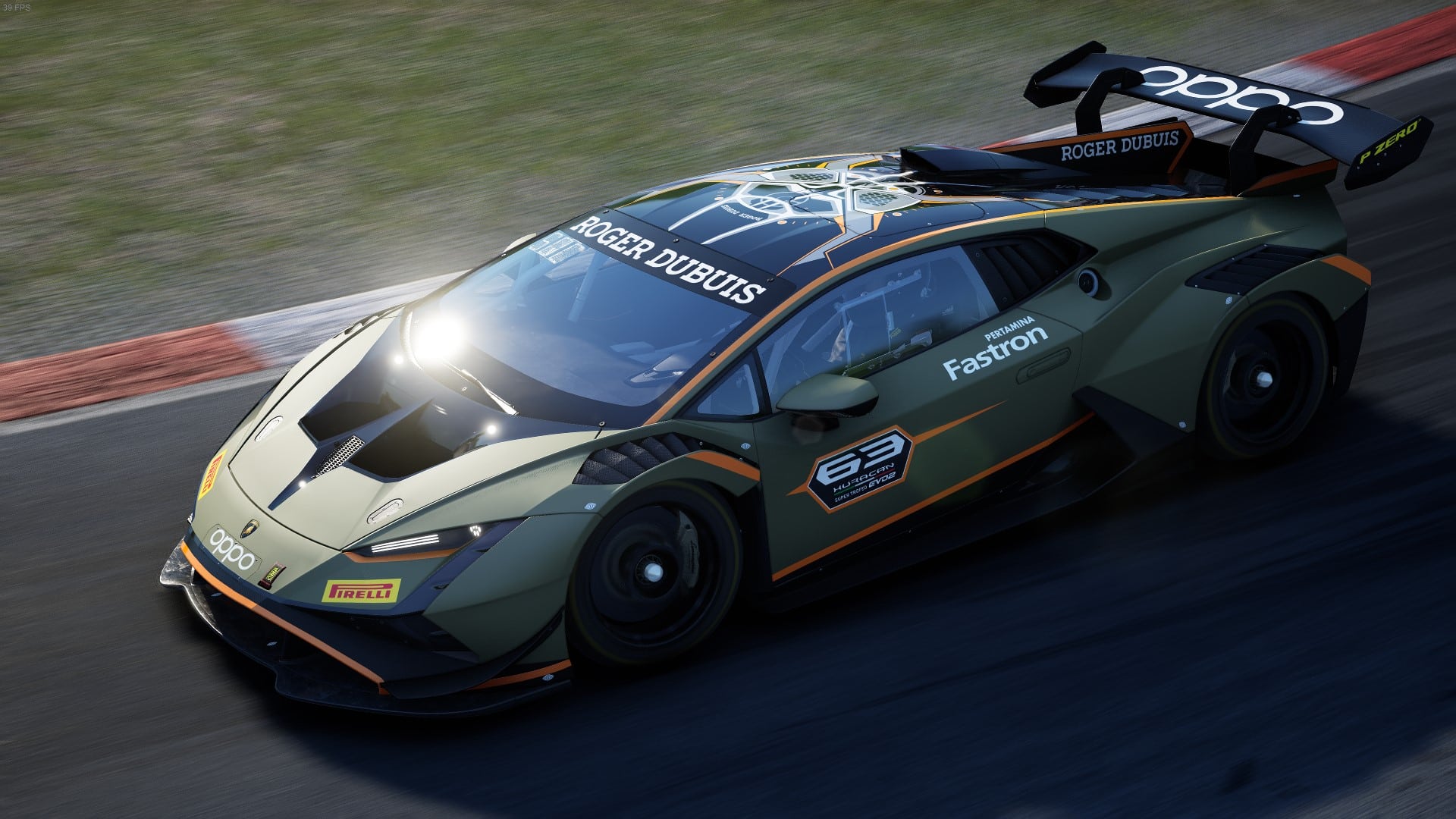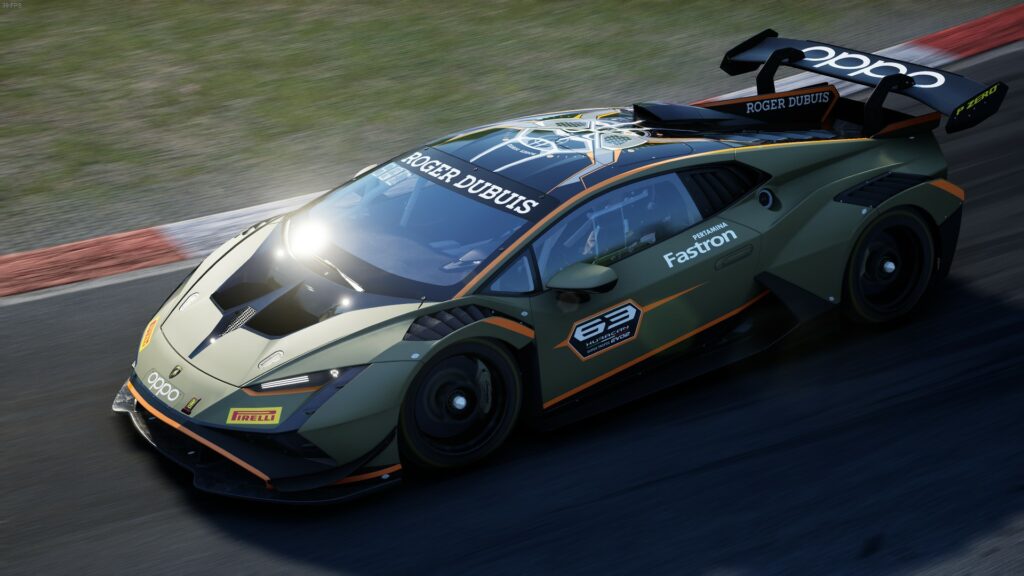 TCX Cars in Assetto Corsa Competizione
Touring Cars (TC) are extremely popular worldwide and have been around for decades. The TCX category of cars is raced in the USA and is quite close to the production car versions in performance and since they are very lightly modified, running costs are low and perfect for amateur racers. ACC currently features one TCX car: BMW M2 CS 2020
The GTC cars and BMW M2 CS TCX cars were introduced to ACC as part of the Challengers Pack DLC.
Final Thoughts
ACC have a wide range of GT cars featuring multiple big-name brands that are highly detailed and lots of fun to drive. Coach Dave Academy has setups and driver coaching to help you get the best out of these cars. What's your favourite car in ACC?