With the Gran Turismo movie capturing our imaginations and bringing us back to the days of blasting out Feeder, Kasabian, and My Chemical Romance, many of us Sim Racers are asking the same question: how can I best immerse myself in Gran Turismo 7 within my budget?
With so many Sim Racing hardware offerings on the market, and often a lot of confusion when it comes to specific details, we at Coach Dave Academy have been able to pick through the details with a fine comb and come up with the best solutions at every price bracket.
What Should I Look For?
The first thing to look out for is if the manufacturer recommends their wheelbase for use with PlayStation systems. Manufacturers such as Fanatec have a variety of products, many of which are not compatible with the PlayStation software as they are designed to be Xbox-compatible. These wheels can be recommended for PlayStation 5, however, PlayStation 4-compatible wheels will also work on a PlayStation 5.
Because of the way in which compatibility is measured, you don't need to look out for which wheel is the most compatible. In fact, you only need to look out for if it is compatible in the first place.
Our Budget Picks
It's no secret that Sim Racing is an expensive hobby. However, when it comes to budget equipment, there are a few standout picks that make a great value for money. Here are our picks.
Rig: Playseat Challenge
While this rig perhaps isn't built with the forces of a direct drive wheel in mind, it's sturdy enough to handle the torque from budget gear or belt-driven wheels, and importantly, if you're looking into budget Sim Racing equipment, you may not be quite ready to have a permanent rig taking up a section of your space.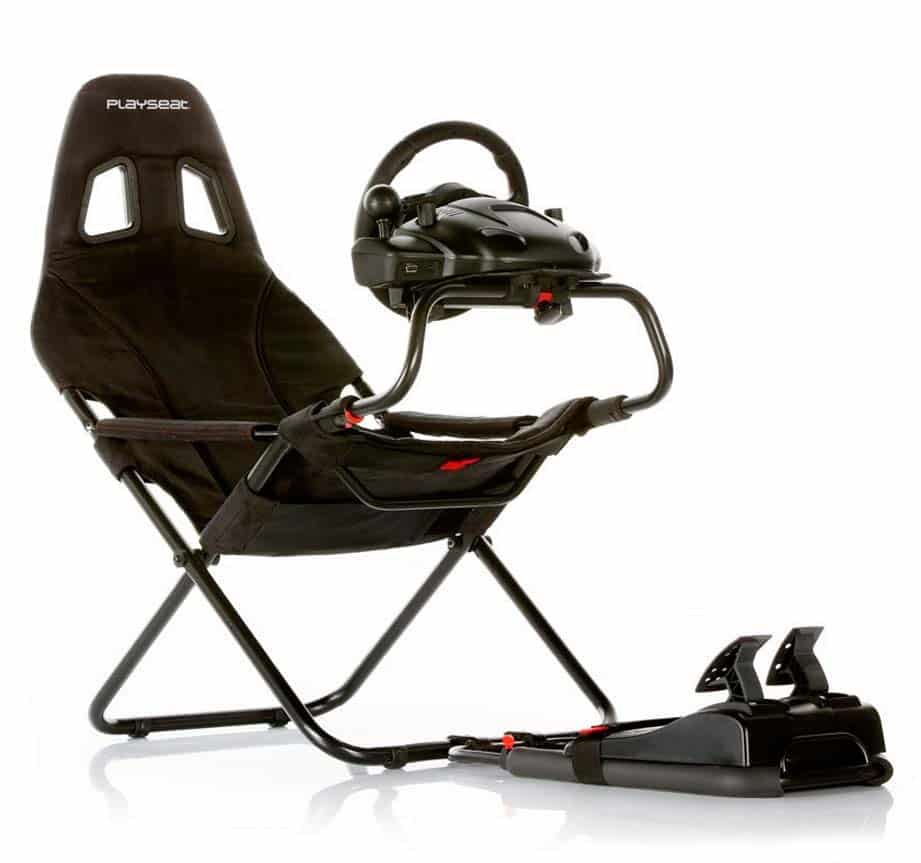 The Playseat Challenge rig is portable and can be folded and stored away when you're not using it – a great added feature for a beginner's setup.
Wheel: Thrustmaster T300RS GT Edition
Sim Racing on a budget can be difficult as finding the right balance for price, performance, and sustainability isn't easy. That being said, the Thrustmaster T300RS perhaps makes the most sense for anyone looking for a wheel that will save you money without leaving too much performance on the table.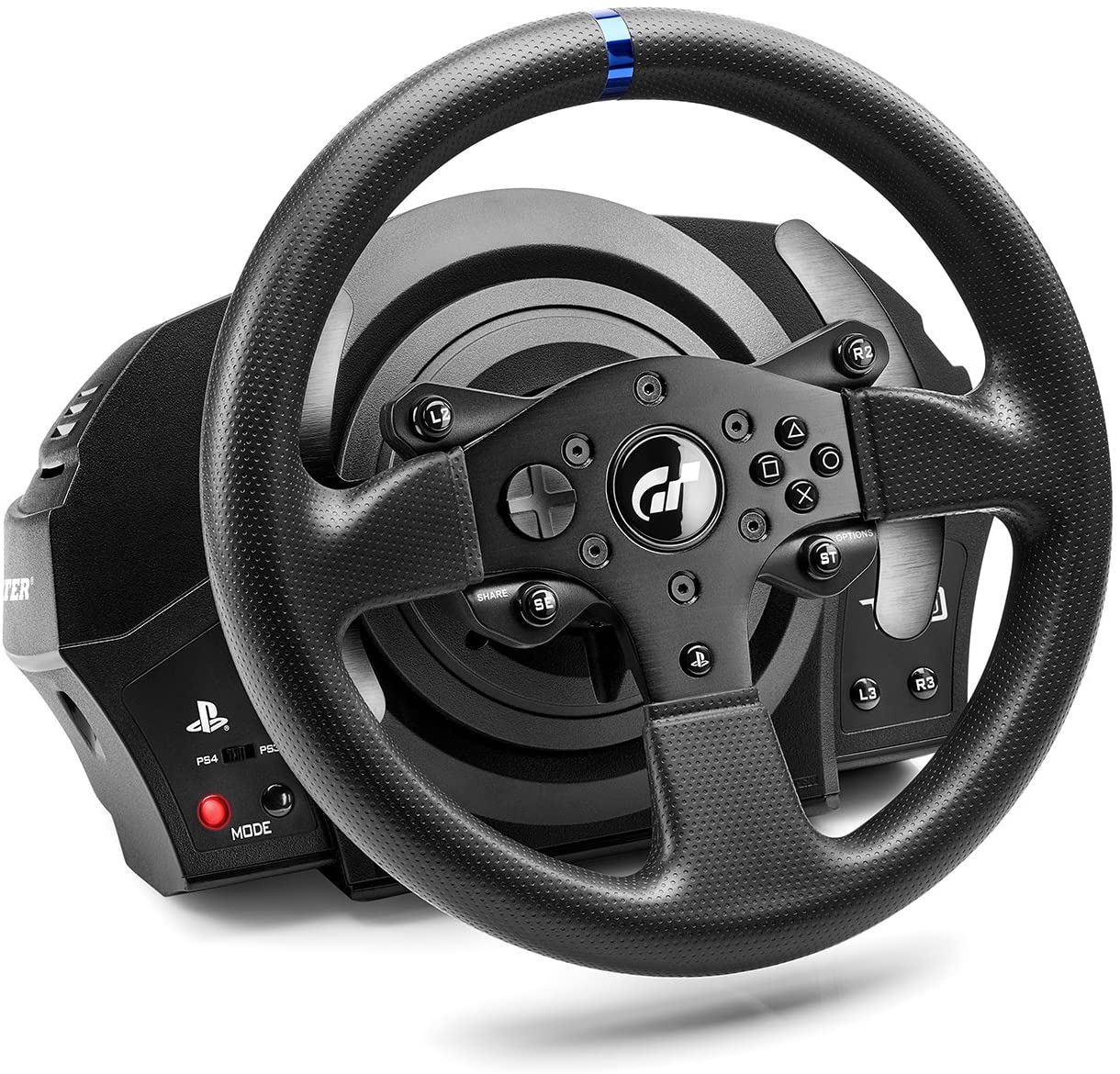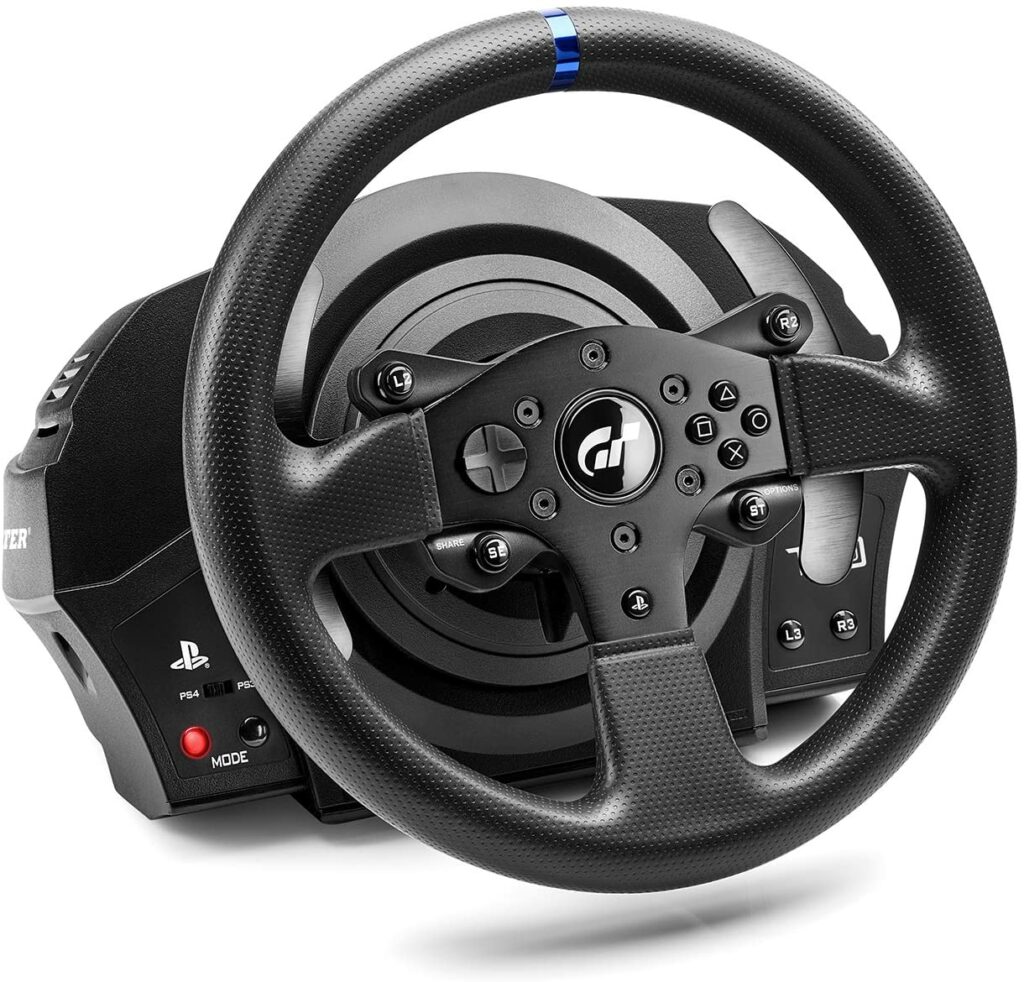 The T300RS is belt-driven, has strong force feedback for a wheel in its price range, provides probably the most detailed force feedback in its weight class, and perhaps important for many, includes a set of T3PA pedals so you don't need to spend extra on another piece of equipment.
Paired with official Gran Turismo licensing, the T300RS GT Edition is a fantastic budget wheel that enters you into a well-developed Sim Racing ecosystem.
Pedals: Thrustmaster T-LCM (Optional)
While this pick would be optional in this list as the T300RS includes a set of potentiometer pedals, it cannot be understated how important a good set of load cell pedals – such as the Thrustmaster T-LCMs – is for maximising your potential as a driver.
This is especially true in vintage cars such as the Porsche 962C, where the brakes are incredibly sensitive and prone to locking up because they don't have the modern-day technology of anti-lock brakes.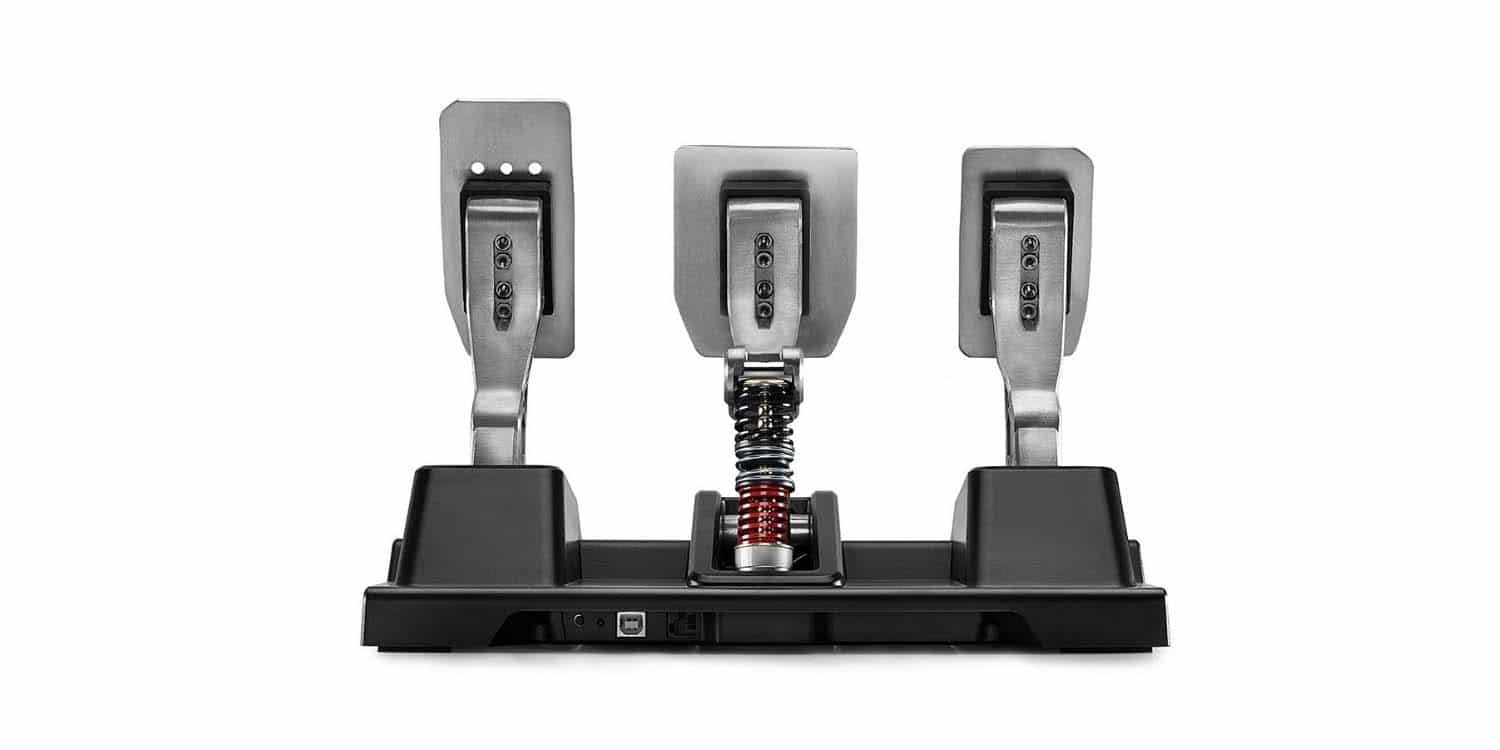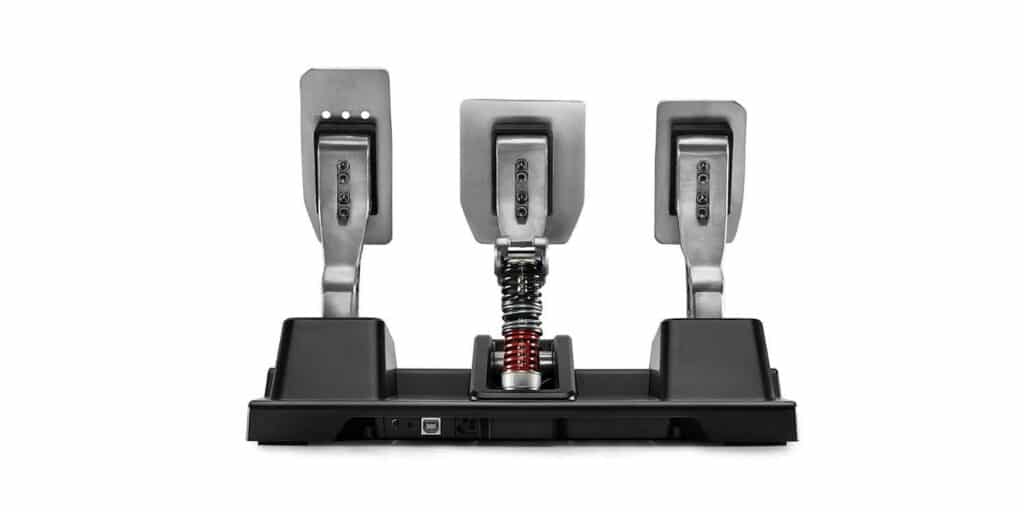 A good set of load cell pedals set up at a high stiffness setting will allow you to brake based on pressure rather than brake position, making it much easier to program your muscle memory to the threshold of braking pressure and prevent lockups.
Able to withstand a maximum force of 100KG, the T-LCM pedals are one of the best price versus performance Sim Racing pedals for Gran Turismo. Make sure to read more about the best Sim Racing pedals for Gran Turismo if you want to explore other options across multiple price ranges.
Our Mid-Range Picks
While many newcomers to Sim Racing may be satisfied for a while with budget equipment, others may be looking for a competitive edge or added immersion without breaking the bank. Here are our picks for the best mid-range equipment on the market currently.
Rig: Next Level Racing F-GT
The Next Level Racing F-GT rig is a robust option, one that is more than sturdy enough to handle the strength of a direct drive wheelbase.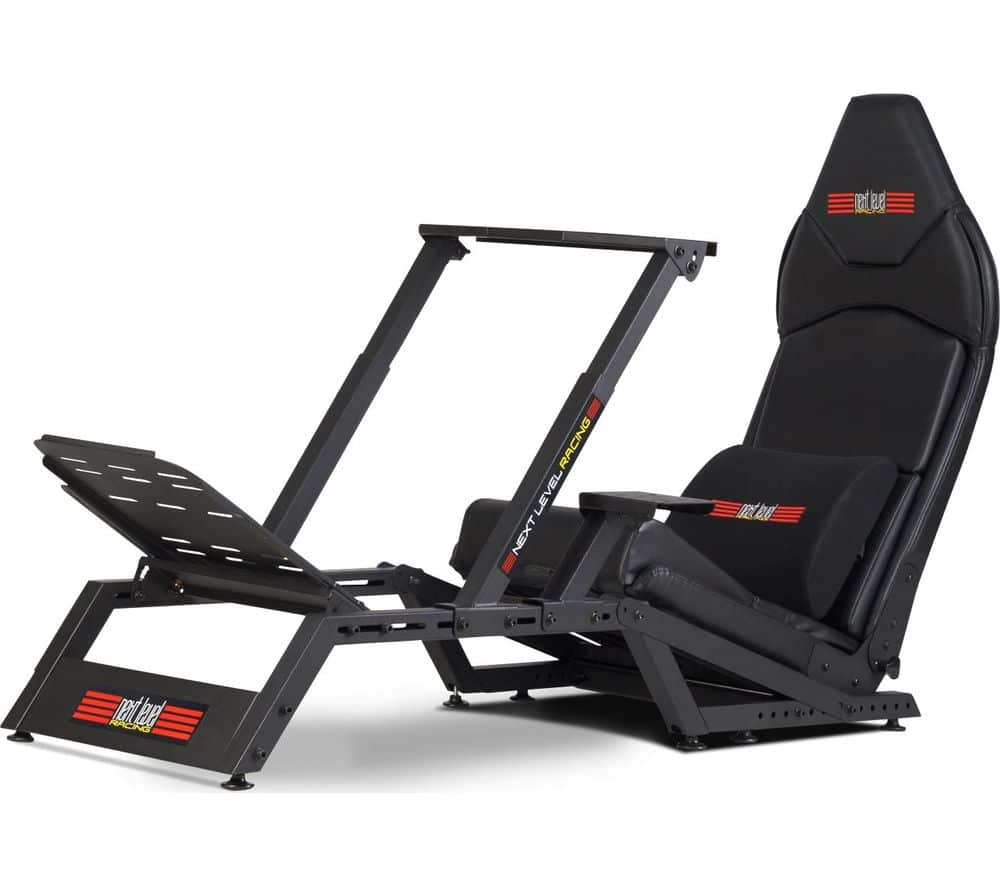 In many ways, this rig is the ultimate bang for the buck option on the market right now, with features such as both GT and Formula style seating positions, an included seat supporting just about any size driver, a mount for a shifter, and additional accessories available to purchase such as an attachable monitor mount and a keyboard and mouse tray.
Wheel: Fanatec Gran Turismo DD Pro
The Fanatec Gran Turismo DD Pro comes with a licensed wheel rim as well as a world-class direct drive wheelbase for a budget, giving Sim Racers a taste of the innovative technology gripping the Sim Racing world without breaking the bank.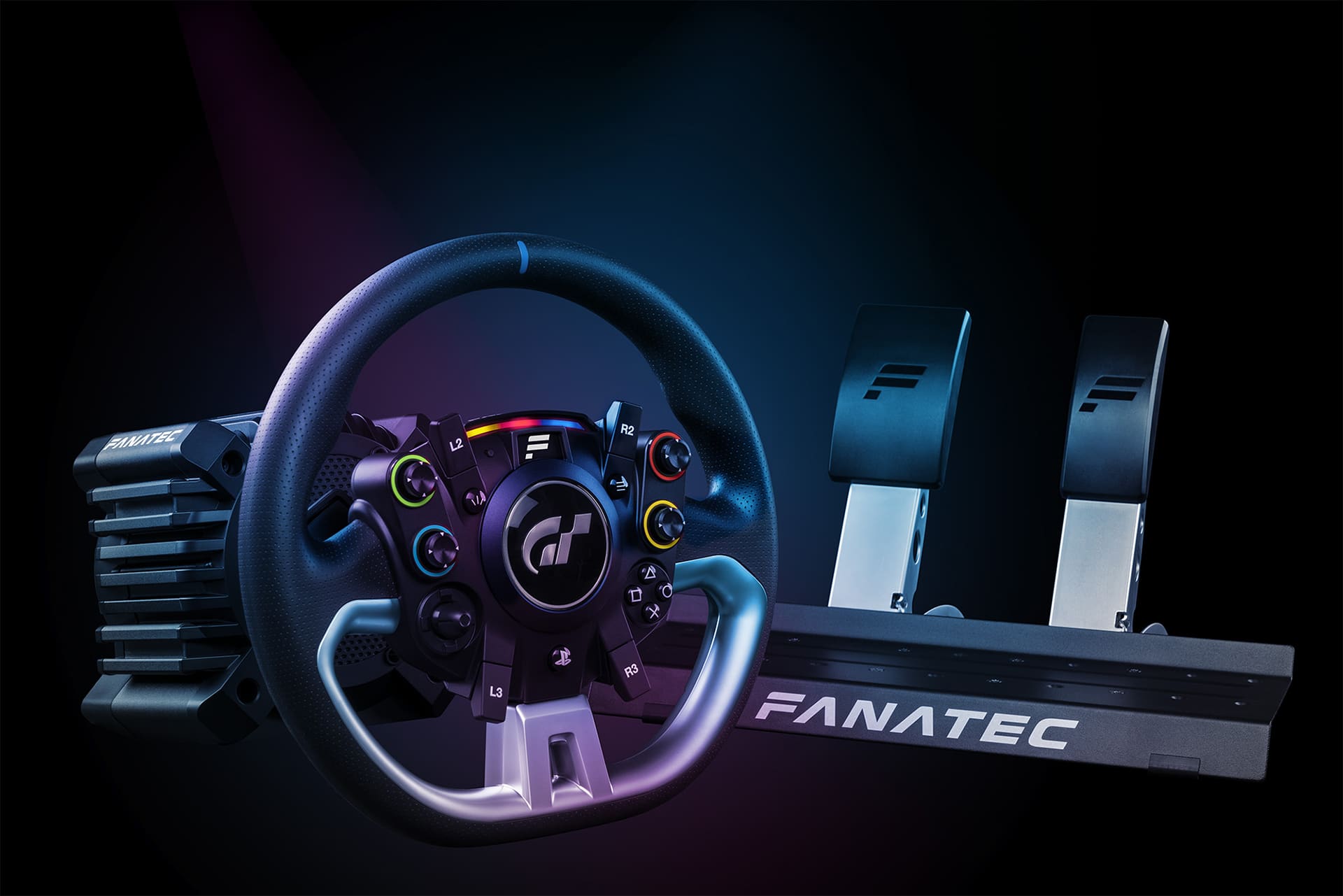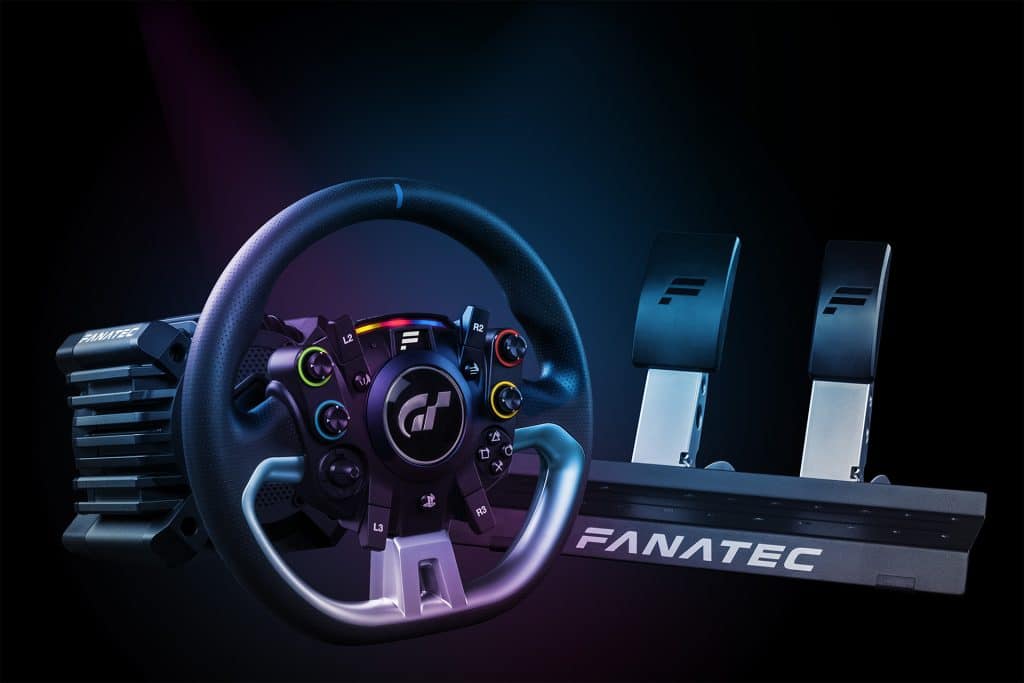 Not only do you get a taste of the future of Sim Racing with seamless force feedback that puts you in the driver's seat thanks to high-power motors, but you also get a wheel with a huge number of buttons and switches that looks like it's come straight out of a GT Vision car.
The Fanatec Gran Turismo DD Pro is one of the best Sim Racing wheels for Gran Turismo and is also a great stepping stone into the Fanatec ecosystem, which allows you to use any of their rims from simplistic round wheels with no buttons to the impressive Formula-style wheels and even the real-world BMW M4 GT3 wheel.
Pedals: Fanatec Clubsport V3
Rounding off our selection for the best mid-range Gran Turismo setup is the Fanatec Clubsport V3 pedals. As Fanatec's flagship pedal set, the Clubsport V3s offer an excellent loadcell brake, magnetic hall sensors in the gas and clutch to eliminate the dreaded dirty potentiometers, a two-stage clutch pedal for a more realistic feeling "bite point" in the clutch, and vibration motors in the brake and throttle pedals to simulate the feeling of ABS, locking wheel, and wheelspin.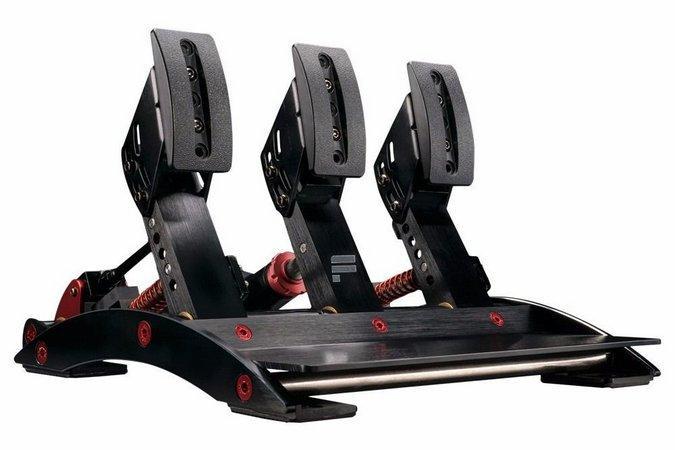 If you need even more immersion, you can get the inverted set, inverting the brake and throttle pedals to simulate the pedals being attached from the top, as it is in a real road car.
Of course, if all this seems unnecessary, the Fanatec CSL Elite pedals are still excellent options at a significantly lower price.
High-End Picks
For those who want to have it all in their Sim Racing setup, here is a shopping list for just about everything you need to get started on a high-end rig that you'll likely never need to replace.
Rig: Sim Lab P1-X
The very popular Sim Lab P1-X is an aluminium profile chassis that can support pretty much anything you want to put on it.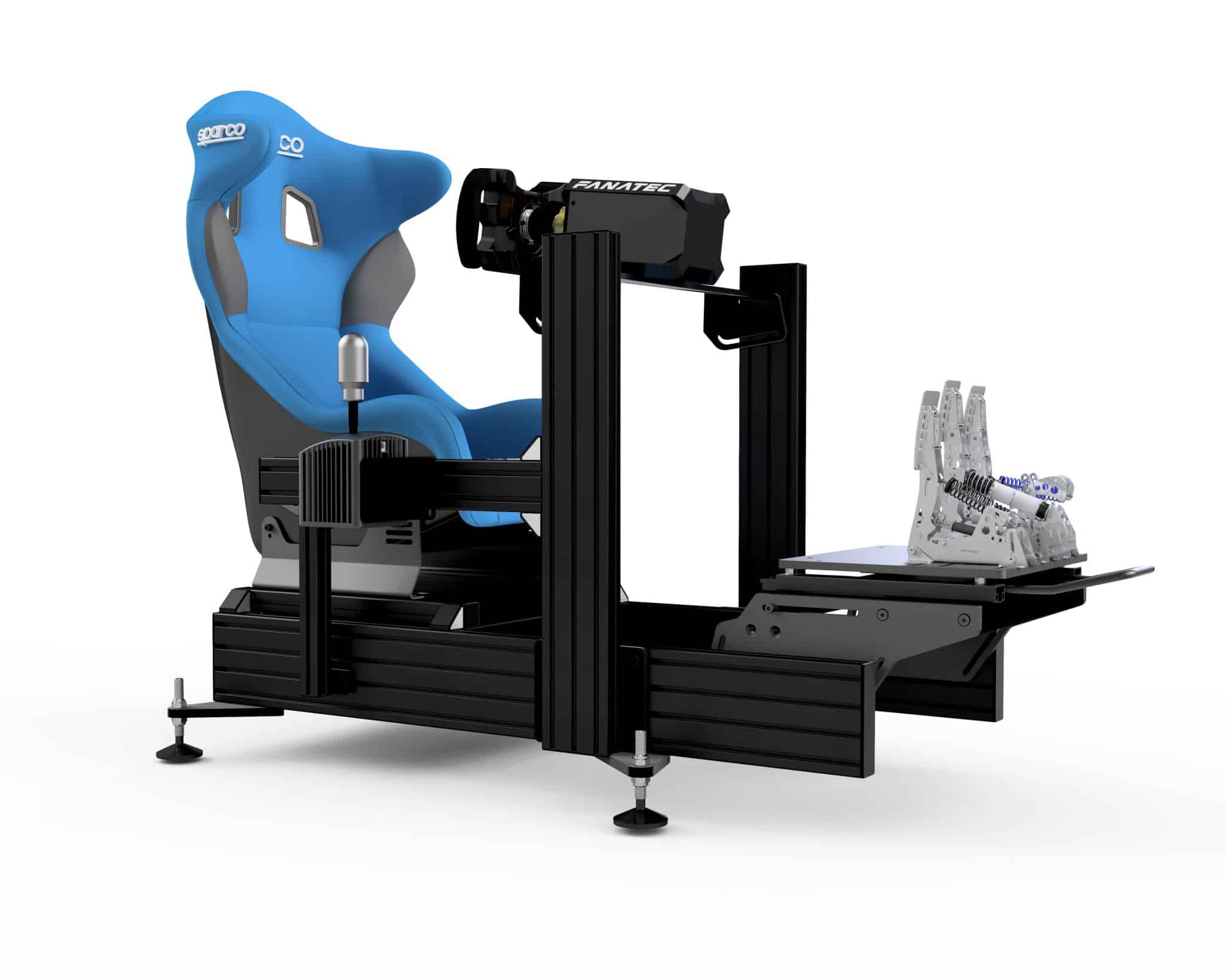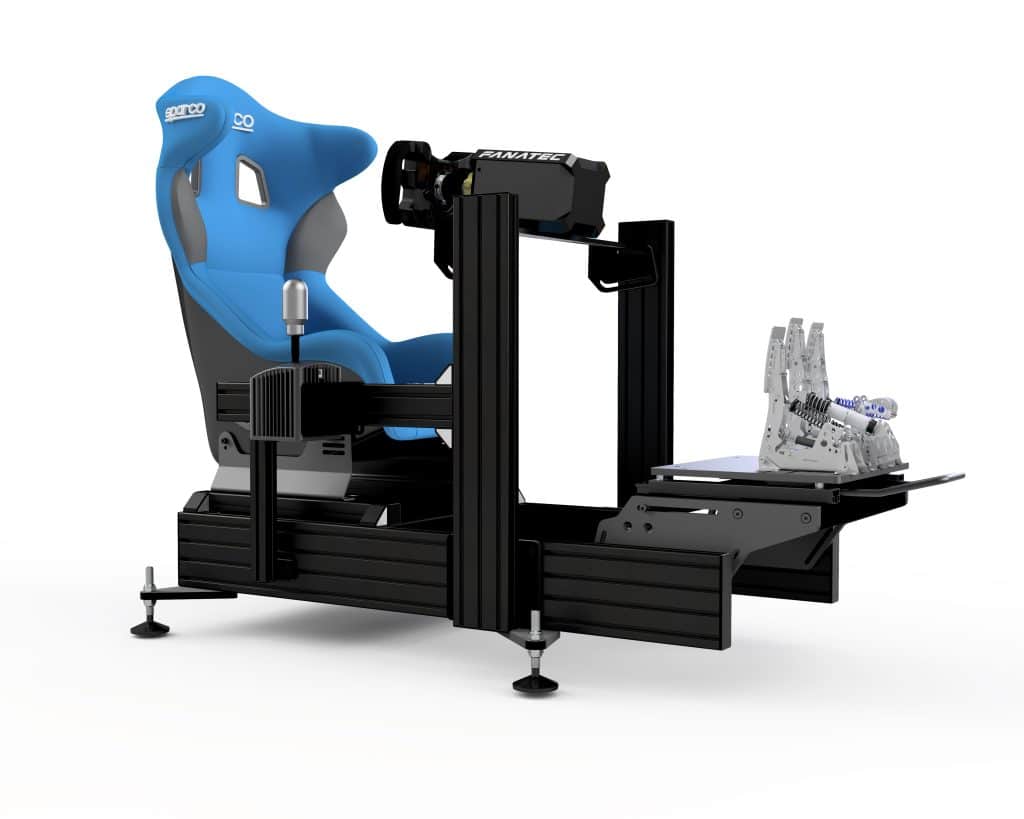 Able to house any kind of mount for any kind of wheel you may have, boasting side mounts for shifters and even supporting a D-Box motion rig. As far as rigs go, this is just about the best you can get.
Wheel: Logitech G PRO Racing Wheel
Starting at €999 for the wheelbase and rim, Logitech's direct drive G PRO Racing Wheel was a surprise announcement when it was released late in 2022. With a peak output of 11Nm, it boasts a higher force output than most other wheelbases on this list.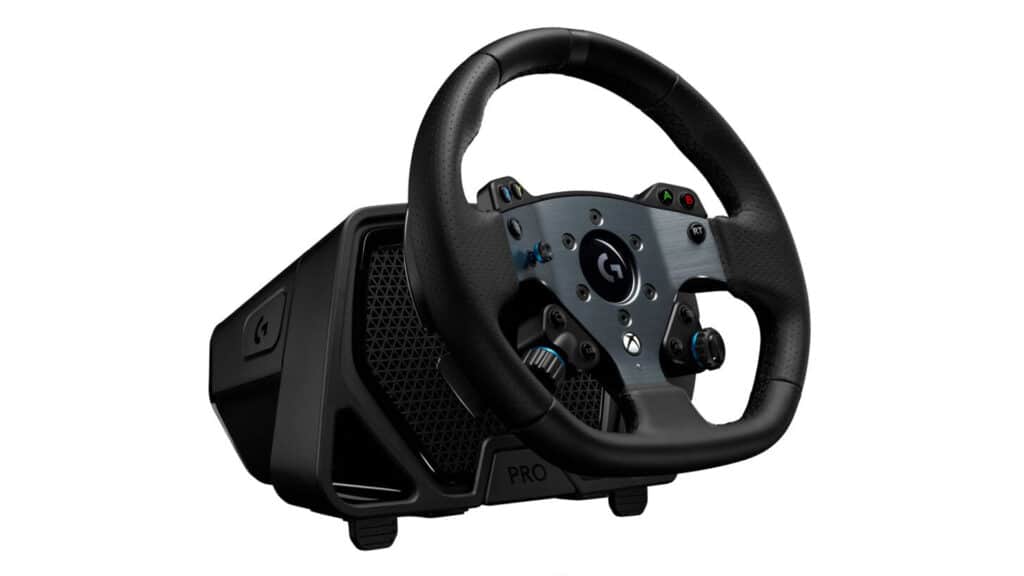 Featuring the TRUEFORCE technology first seen on the G923 wheel, Logitech's G PRO Racing Wheel builds on the successes that Logitech has had over its decades of experience.
You simply won't find anything else as powerful available brand-new today and, if you're looking for all the force you can get when tackling the famous monsters of Group B and Group C, this will be the wheelbase for you.
Pedals: Logitech G PRO Pedals
The load cell brake on the Logitech G PRO Pedals is what everyone's eyes are on. With an elegant design made to be easily customisable – another of the greatest features this pedal set has compared to its rivals – the Logitech G PRO Pedals are a sure-fire option for those serious about Gran Turismo.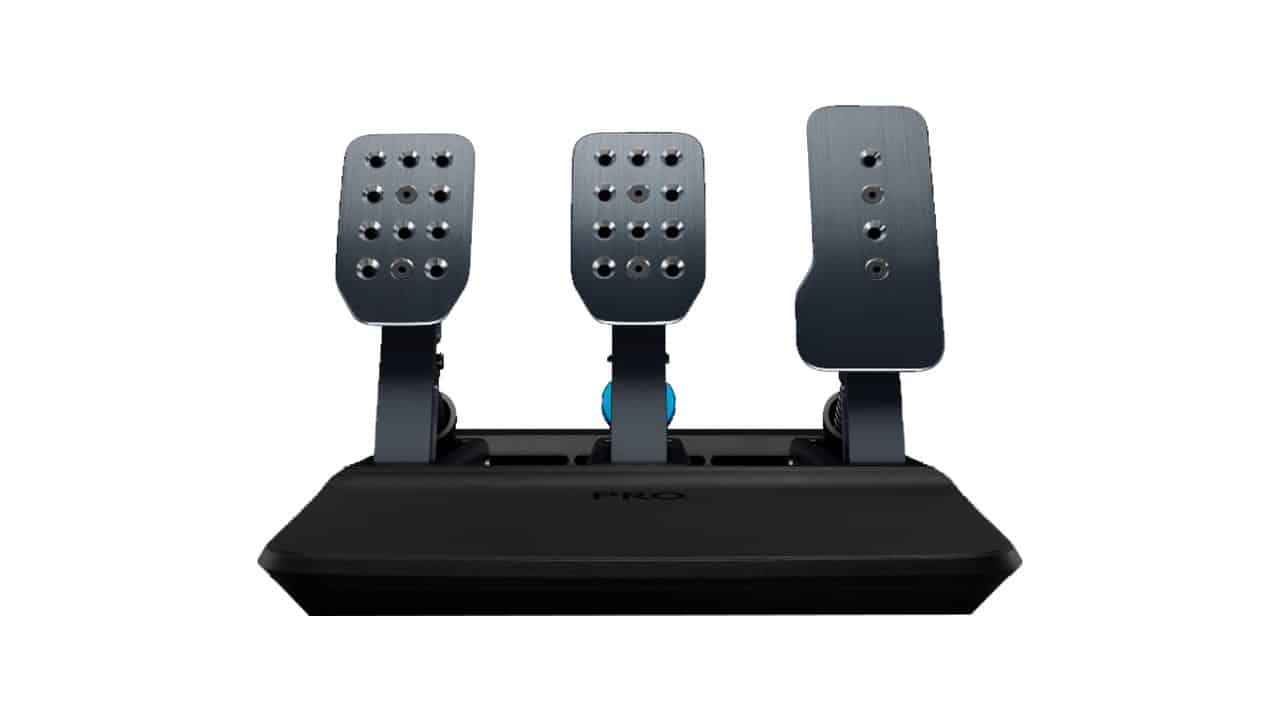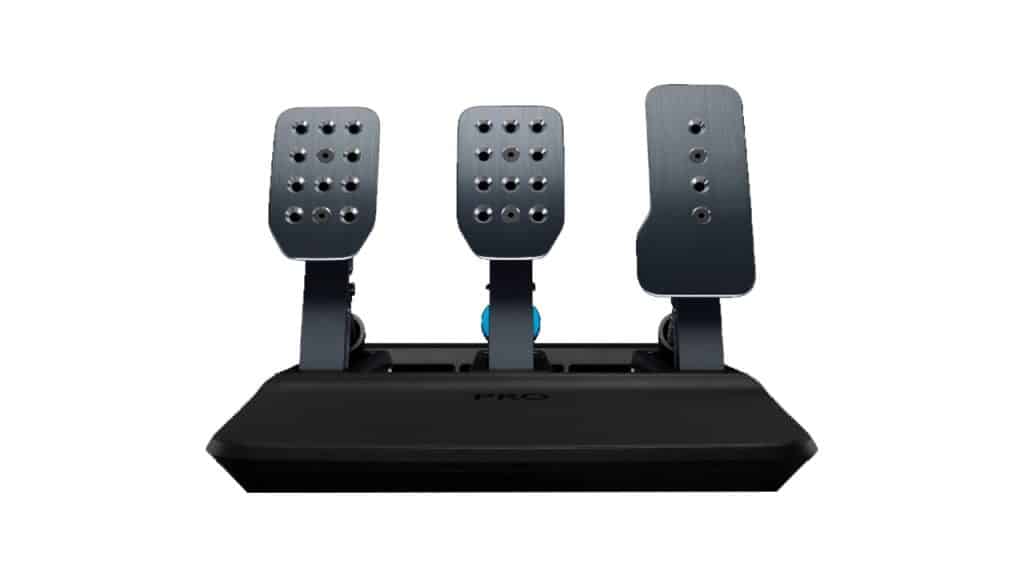 There are very few other pedals on the market, even in the specialist PC scene, that can boast the ability to adjust the load cell, springs on the clutch and throttle, pedal faces and the pedal's pedal position. The Logitech G PRO Pedals go above and beyond anything else mentioned on this list.
Special Mention
Whilst this specific bundle is no longer available to pre-order or purchase from Fanatec, the Podium Racing Wheel F1 DD bundle was the very first officially licensed and only direct drive base at the time for PlayStation.
The bundle includes a 20nm DD1 base that is compatible with PlayStation as well as an officially licensed F1 style wheel rim made with carbon fibre, quad paddles, 11 buttons, 12-way multi switches, thumb encoders, rotary dials and more.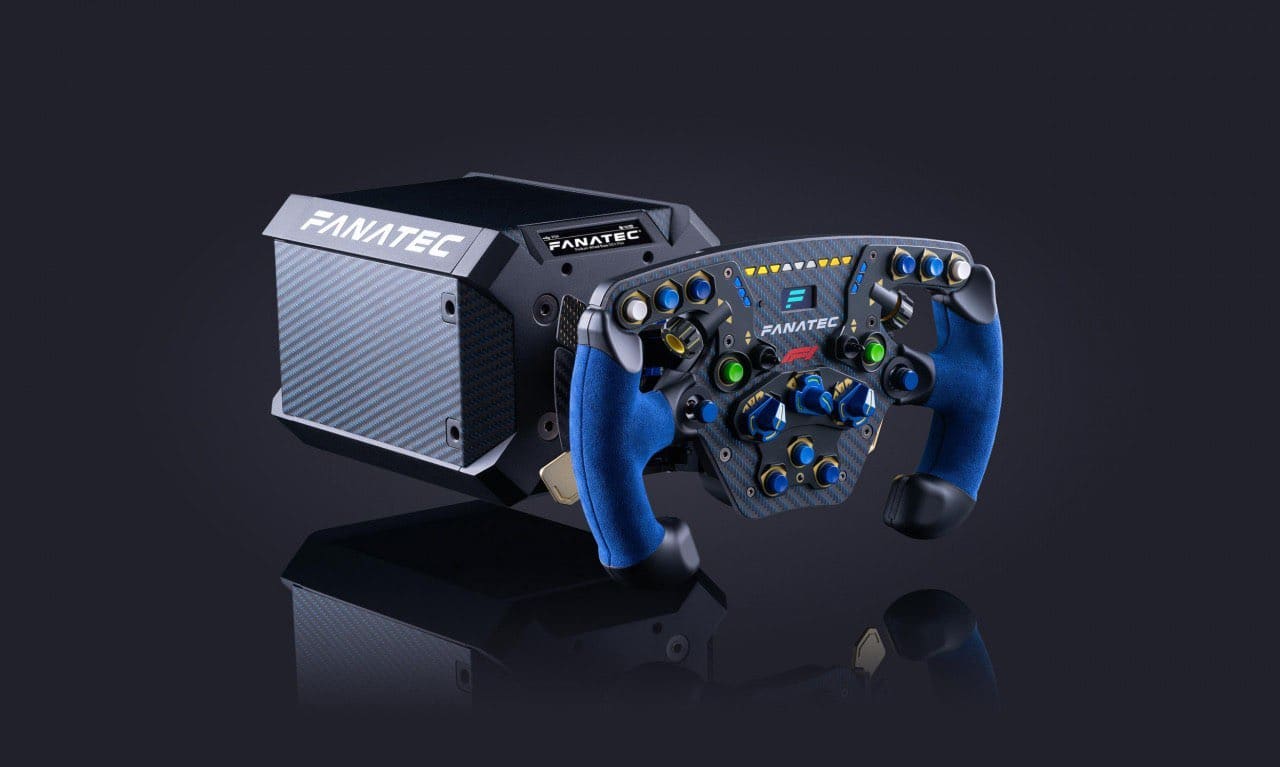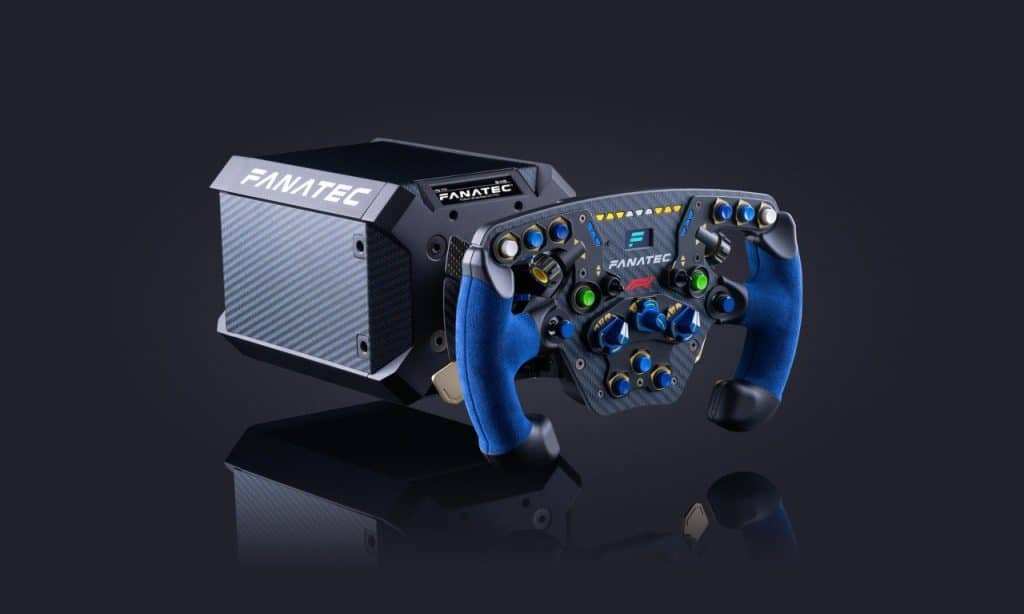 Fanatec discontinued this product in 2023, so if you're able to find one on the marketplace, it's important to note that the wheel rim had a 2-year warranty and the DD base had a 3-year warranty.
If the Podium Racing Wheel F1 bundle was still available, it would be at the top of our official picks.
Maybe Your Ultimate Setup Comes From Used Goods
If you are looking for an ultimate Sim Racing setup, you may find used goods and classified ads a good starting point. Many Sim Racers tend to sell on their previous setups to make way for upgrades. You may find that you can purchase upmarket used goods at a better price point against lower entry-level or mid-entry point equipment, and now, your budget has gotten you further.
So before you look at purchasing new, you may want to check out the current Sim Racing deals through SimTrader instead.