The Porsche 911 is an iconic vehicle with decades of history in motorsport, having won races and championships all over the world. iRacing currently has several Porsches competing in different categories and series, with the 911 (992) GT3 Cup car competing in the Porsche Cup and the eSports Supercup.
Being a tin top, the 992 can handle a good amount of bumping and bashing and proper side-by-side racing. The car can be a handful at the limit, and this, combined with its low body weight, makes it a lot of fun to drive.
Introducing the Porsche 992 GT3 Cup
Porsche introduced the 992 GT3 Cup at the end of 2020 to compete in various one-make racing series. The name "Cup" essentially means that the car will always be part of a one-make series, whereas the "R" version of the car will compete in the regular GT3 series against GT3 cars from other manufacturers.
The 992 GT3 Cup is powered by a 510hp flat-six motor mounted behind the driver that powers the rear wheels. This gives the car slightly different handling characteristics when compared to offerings from Audi and BMW that have their engines mid-mounted and front-mounted, respectively.
The 992 replaces the 991 GT3 Cup which brings upgrades that include:
Optimised intake manifold
Electronic gearshift and power steering
Fully digital cockpit
Larger rear wing
Double-wishbone front axle
All of these changes result in faster corner speeds, better turn-in and overall improvement in lap times.
The Porsche 992 GT3 Cup races in two main series on iRacing, which are the Porsche Cup open setup and Porsche Cup fixed setup series – both of which you can learn more about here.
The 992 also competes in the iRacing Pro Series, where some of the best drivers in the world compete for highly sought-after Pro licenses. These licenses are one step up from a Class A license and are obtained by competing in a series of races and championships with probably the high level of competition in iRacing. It's the ultimate test of skill and speed on the iRacing service, and all of this can be achieved by mastering the Porsche 992 GT3 Cup.
Initially, the 992 Cup feels like a relatively easy car to drive with stable and predictable handling. However, this all changes when you're trying to push harder and take the car to the limit. Then the car can become quite tricky, and you'll need to put in a lot of effort in learning how to optimise the levels of grip and speed the car has on offer.
If you want to take your pace to the next level in the Porsche 992 GT3 Cup, you can pick up setups for it now as part of our iRacing Setup Subscription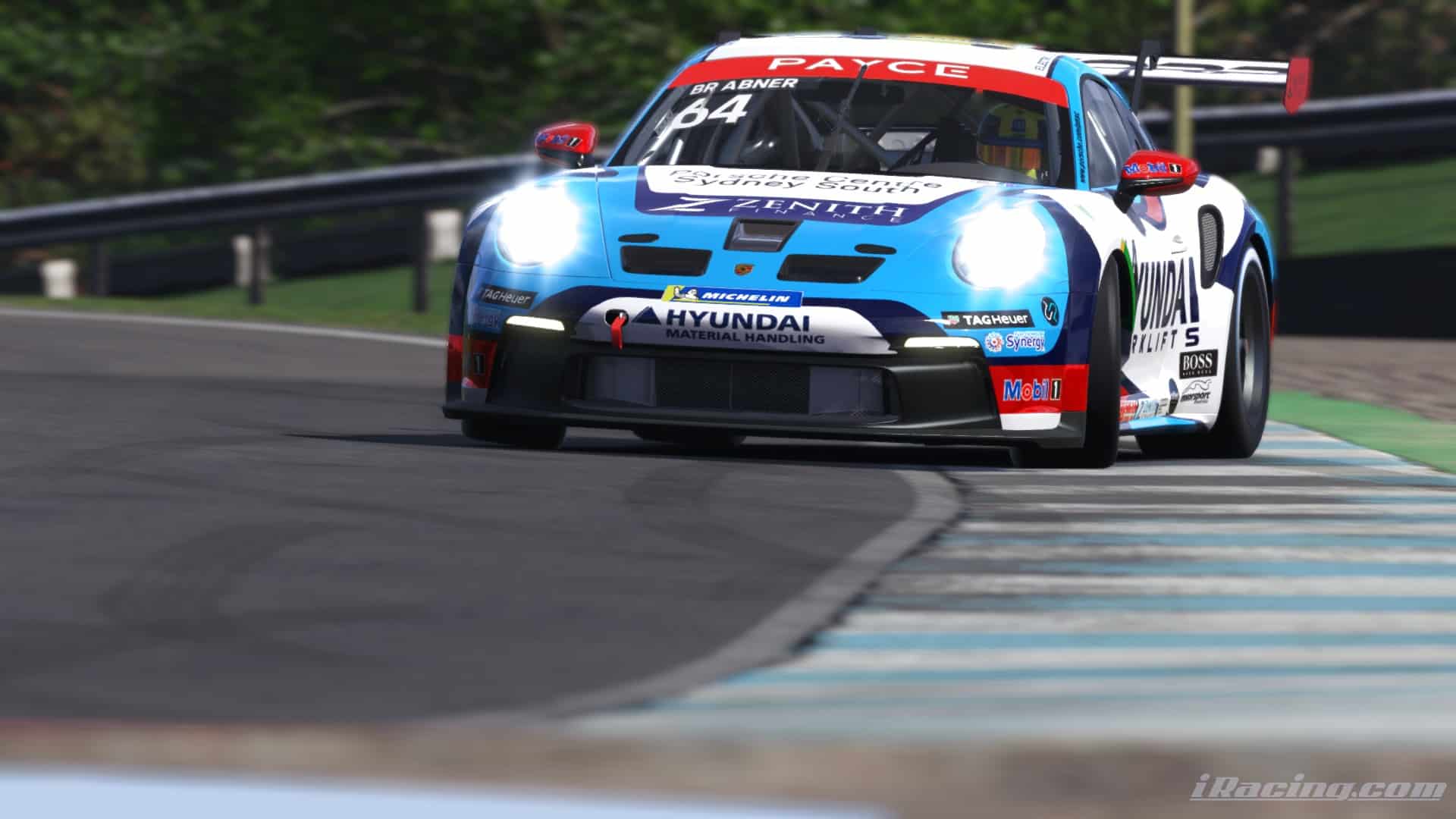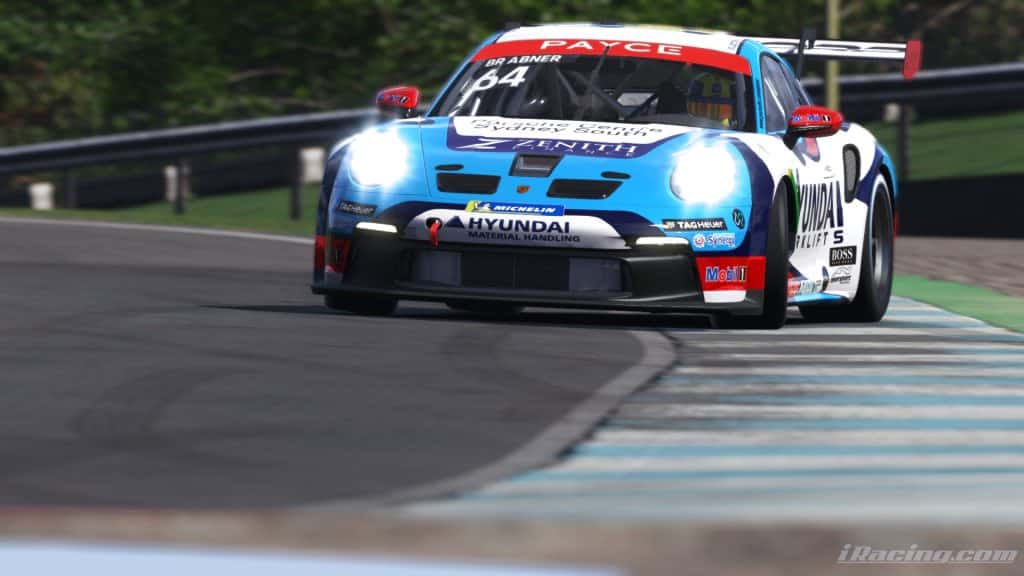 Steering and corning
The car's steering is very communicative, with good feedback that tells you exactly what the vehicle is doing beneath you. This is especially important when you need to get the car's front wheels loaded up to minimise understeer.
Understeer is predominant if you're overloading the front end under braking and if you're applying too much steering angle. However, oversteering can become an issue in high-speed corners if your racing lines aren't smooth and your weight transfers aren't progressive. The car doesn't have a lot of downforce, so it's vital that you learn to carry speed smoothly and maximise the mechanical grip on offer.
It's also very easy to overdrive the 992 GT3 Cup mainly because it feels so light and responsive. Needless to say, being overly aggressive at the wheel will result in a lack of pace, persistent understeer, and constant spinning – something difficult to get your head around when first jumping in the car.
It's far more effective, initially, to take it slow and get a feel for how the car requires careful inputs. This entails gentle turn-in to minimise understeer, where you have to wait almost a fraction longer before turning in to give the car time to transfer some load to the front. It's subtle but makes a big difference.
A lot of this behaviour can be dialled out by adjusting the setup. Coach Dave Academy offer both race and qualifying setups developed to be fast and stable which will save you a lot of time and effort in setting up the Porsche 992 GT3 Cup.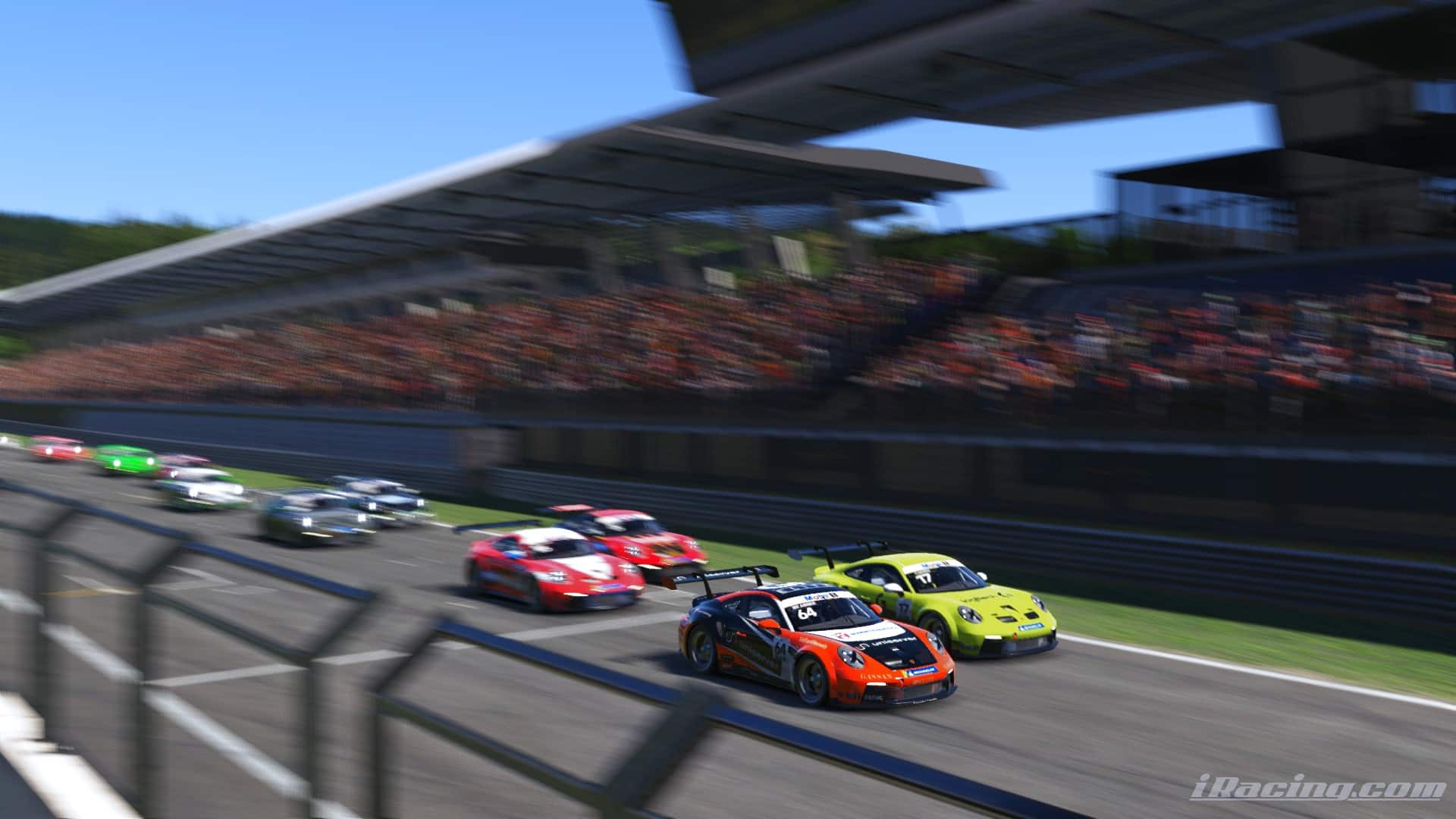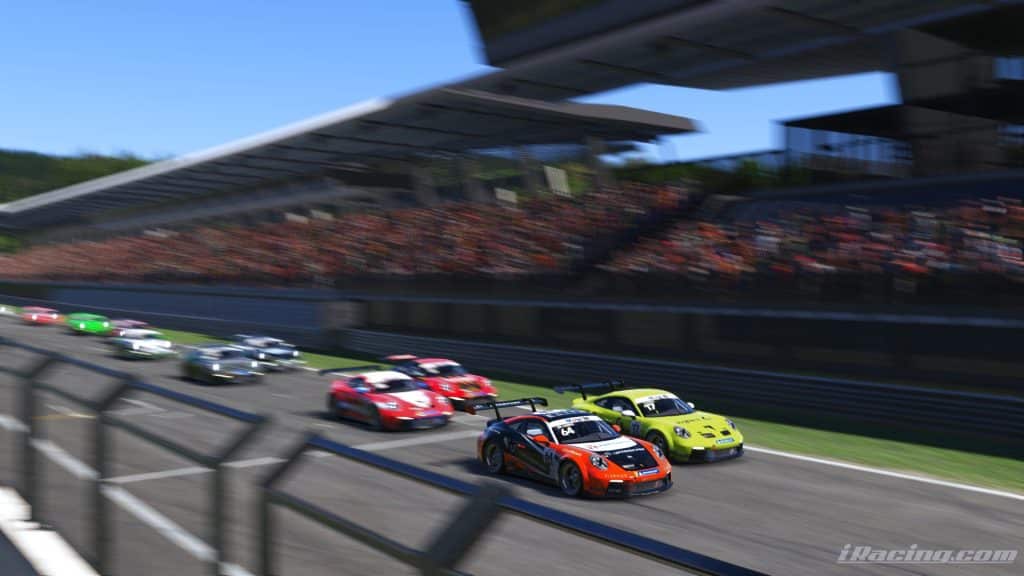 Aerodynamics and bodywork
With classic 911 lines, the 992 looks similar to several other 911's that came before it. It's relatively understated, with only the rear wing as a standout which is the main source of the car's downforce.
The rear wing and can be adjusted to help increase straight-line speed with a resulting lowering of high-speed grip levels. Generally, higher downforce levels are recommended for most tracks since lowering the rear wing to its lowest setting doesn't make such a noticeable difference in top speed as other more downforce-reliant cars in iRacing.
All in all, you may also want to exploit the rear wing's adjustability to aid stability if you struggle to keep the rear of the car in check.
Do you need an easy way of installing fast iRacing setups? Look no further than Coach Dave Delta, our free-to-download app that requires just a few clicks to get your hands on all of our setups and data packages.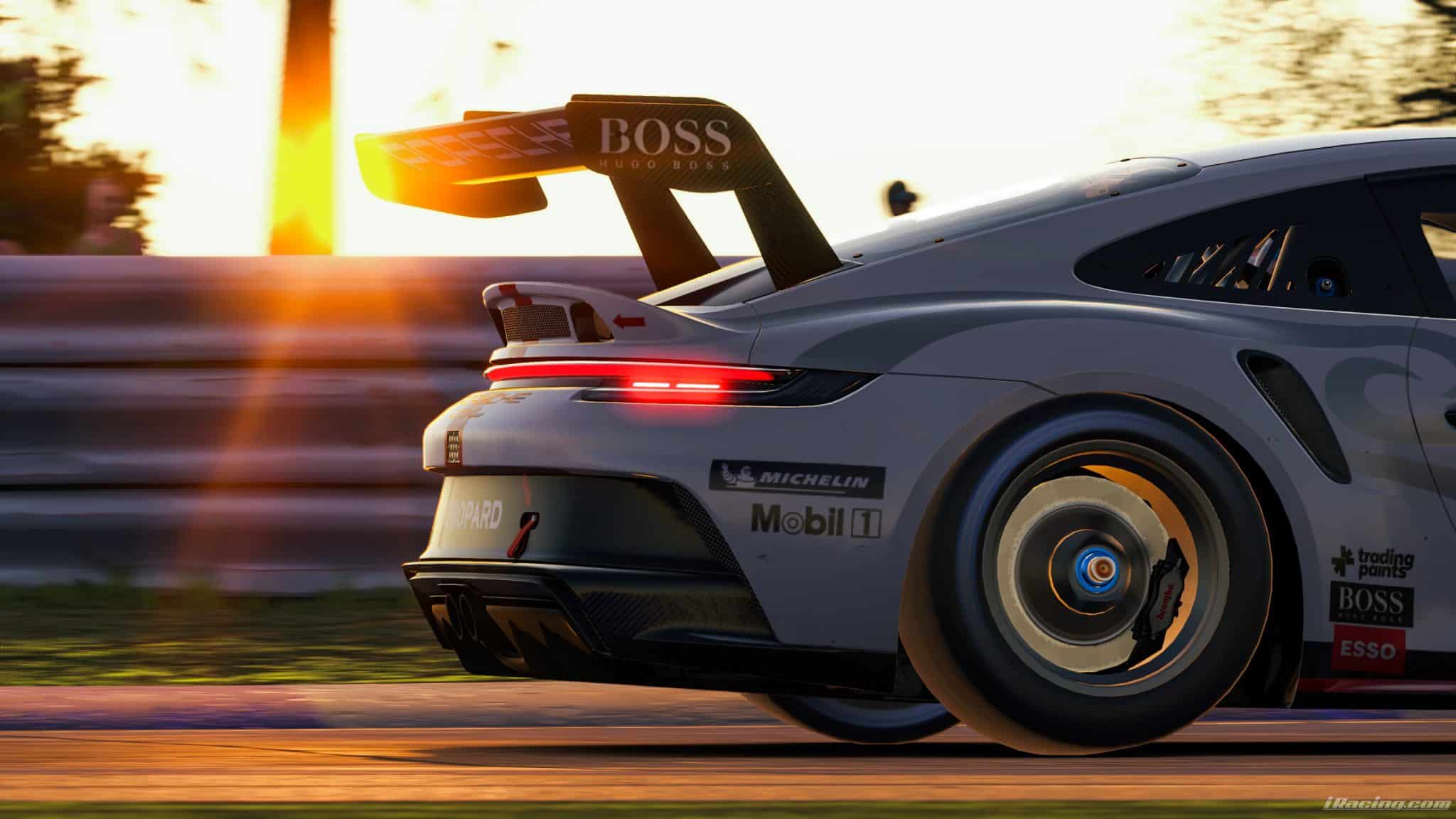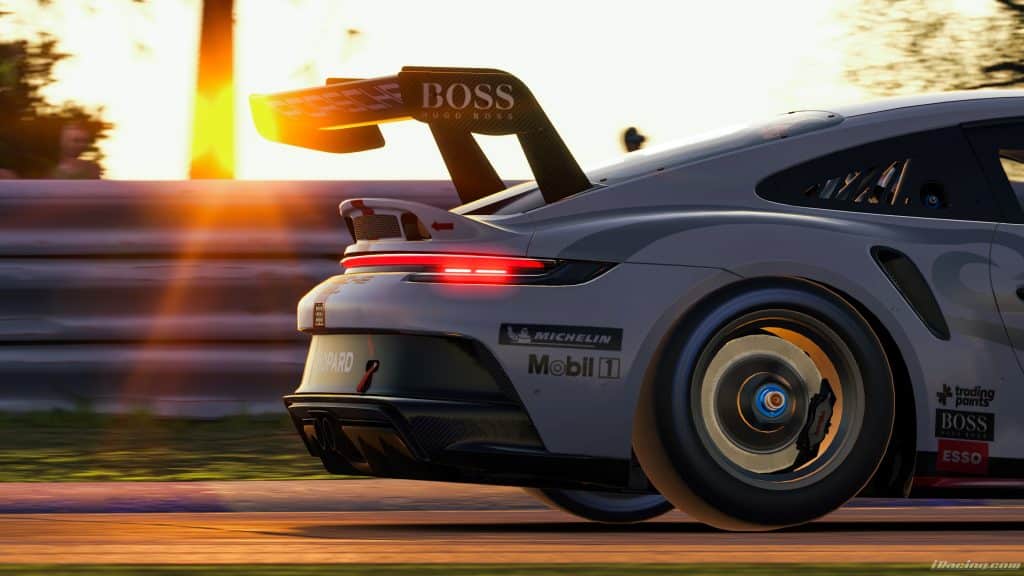 Power delivery and braking
There aren't any sudden spikes of torque or snaps of oversteer when the 992 GT3 Cup is under heavy acceleration. It's just a stream of smooth power all the way to the readline, in part due to its naturally aspirated engine.
Luckily, braking is also predictable and consistent. You must, however, try to trail brake as much as possible to give the front end time to settle and to allow the front end to really bite. If you turn in while braking heavily, the front will just wash out, killing lap time.
It's also important to note that the 992 GT3 Cup doesn't have ABS or Traction Control, making progressive throttle and braking inputs of paramount importance. Trail braking and learning to synchronise throttle application with steering angle are both vital skills to have when driving the car.
These are not very difficult techniques to learn, but our driver coaches can help you learn them much faster and allow you to apply them more effectively than if you had to struggle by yourself.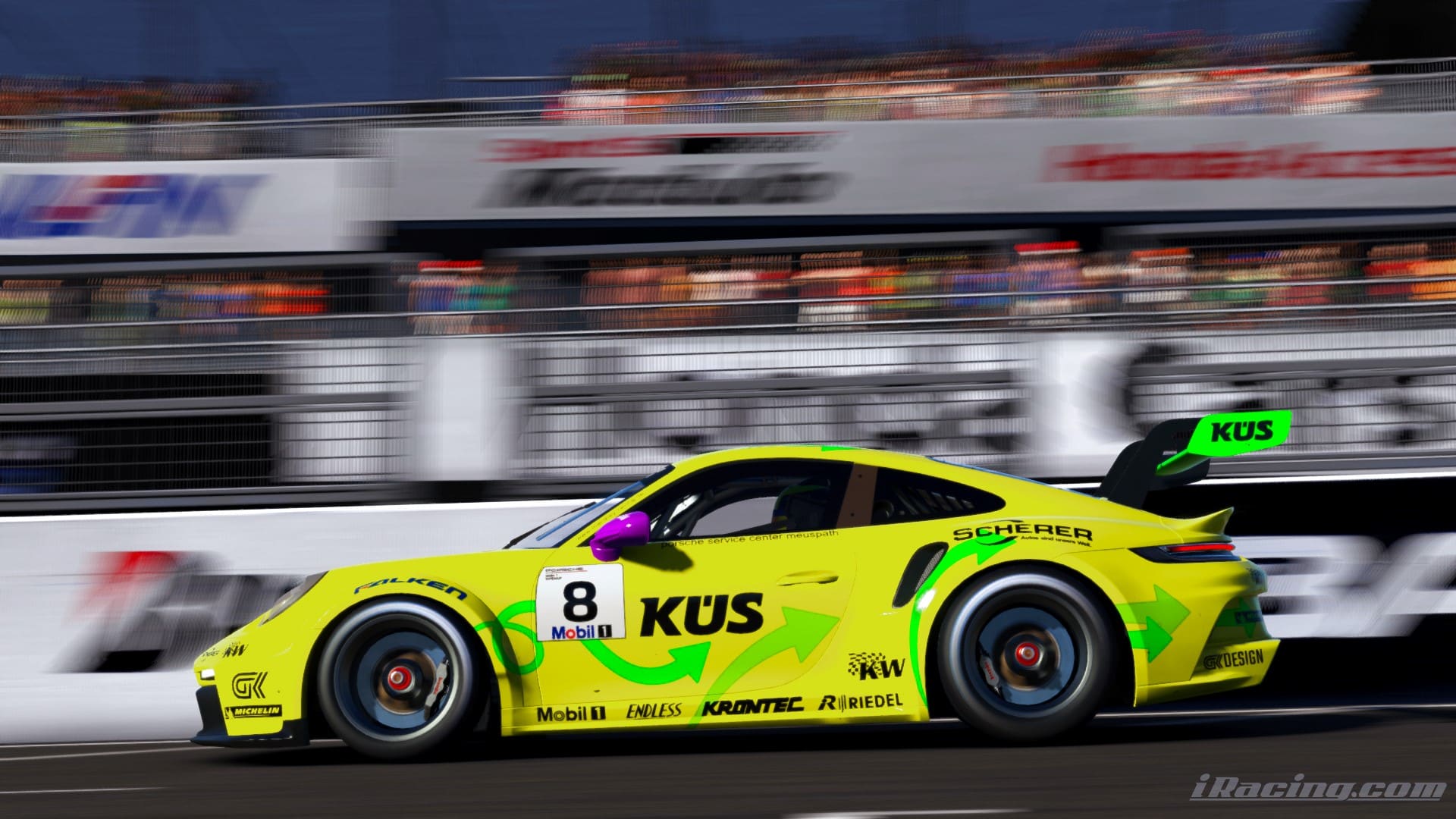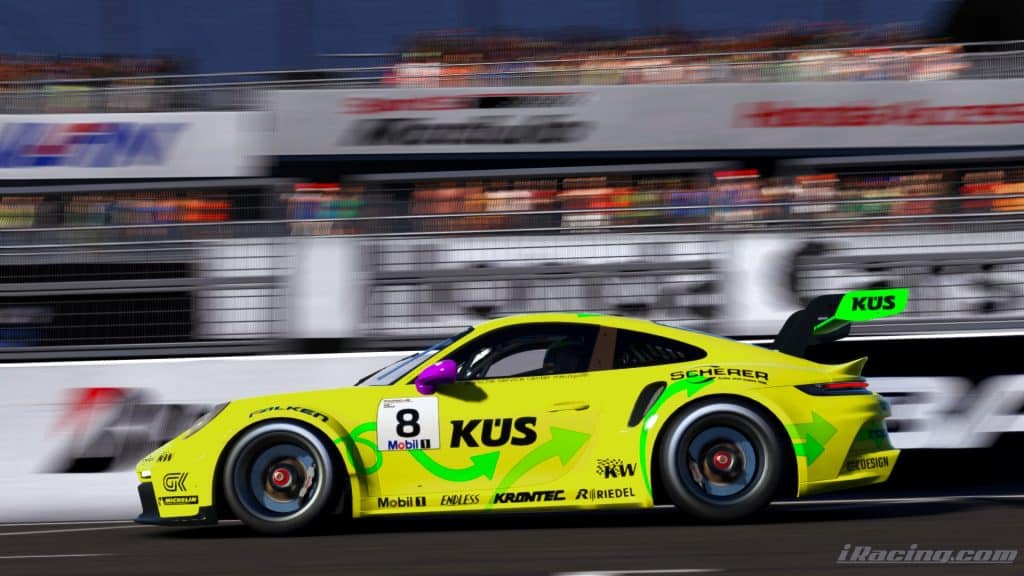 Coach Dave Academy Engineer's Notes by Will Daniels
"The Porsche Cup car offers minimal setup options, however, this doesn't mean the tools aren't powerful. The Porsche's tyre wear over a stint is a key factor for where the operating camber window is versus pure outright performance.
"Both the front toe and ride heights can then be used for tuning the balance of the car, however different driving styles will call for tweaks to the setup such as wing and downforce options. The car is inherently a Porsche, so being rear-engined has its… Perks! Watch for over-driving the entry to corners emphasising the limitations of the cup car.
"During a race, consider driving within its limits in order to maximise the tyre life towards the end of a race."
Final thoughts
Out of the box, the Porsche 992 GT3 Cup is a fun car to drive but needs a bit of work to master. Unlike other cars, stiffening the rear anti-roll bar and softening the front can actually yield good results in achieving balanced handling.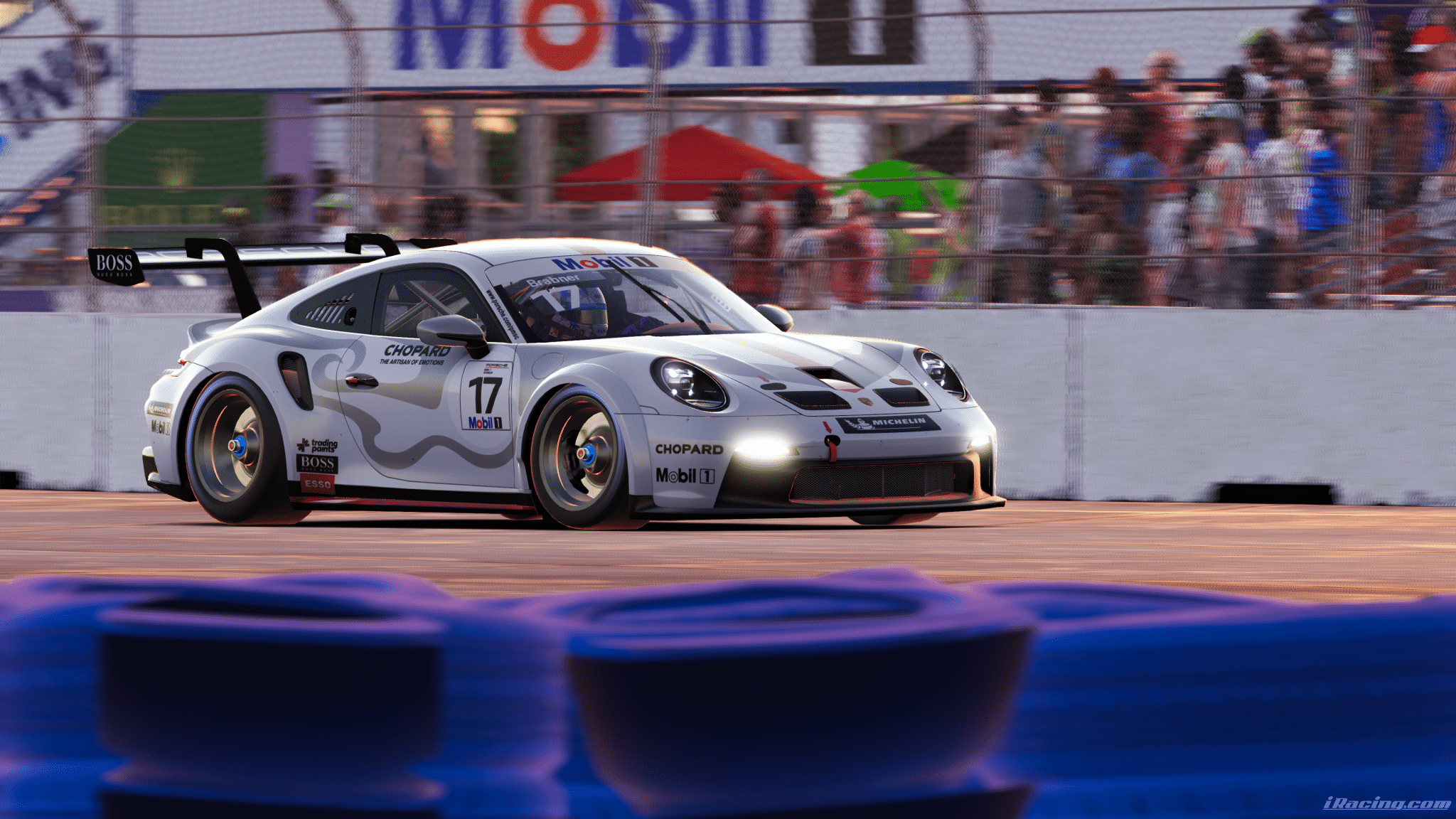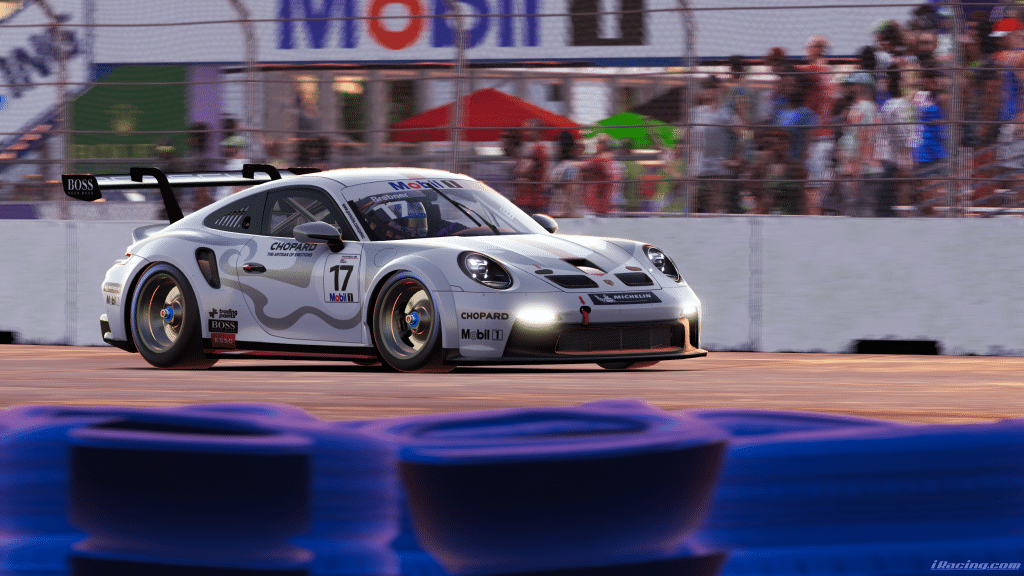 Since the car competes in a one-make series, the level of competition is high with really close racing. It's, therefore, vital that you learn the finer points of the car's handling and setup to extract the car's full potential.
There's only one car in iRacing that can take you to a Road Pro License too, and that's the Porsche 992 GT3 Cup.