We motorsport fans know the roaring sound of a Porsche with our eyes closed. In the virtual space of iRacing, there are multiple series that feature the brand in which to immerse ourselves in – but there is one that is pure Porsche.
Let's get to know each version of the iRacing Porsche Cup Series.
---
The Format
Pure Porsche. You won't spend any time fretting over car selection in the iRacing Porsche Cup Series. The series matches real-world counterparts such as the Porsche Supercup or Porsche Carrera Cup in North America, featuring only the Porsche 992 GT3 Cup Car.
When you have your C license you will be greeted with the fixed setup and open setup versions of the series which run in tandem with each other every hour. So you can race without needing to tune a setup, or you can use the Coach Dave Academy setups for the open series.
Porsche Cup iRacing Series
The Series is the perfect dose of sim racing; from start to finish, including warmup, qualifying, and a race length set by lap count, you're looking at just past 45 minutes invested in the event. For drivers accustomed only to rolling starts in road racing, be ready at grid-time!
Perfecting Your Launch
Porsche Cup wastes no time: you'll be launching in a standing start. (If you're new to iRacing standing starts, remember not to move forward until the green lights to avoid a penalty!). These cars are notoriously difficult to get off the line too, so make sure you get those practice starts under your belt pre-race as it's not as simple as flooring it and engaging first gear, that is only a recipe for disaster.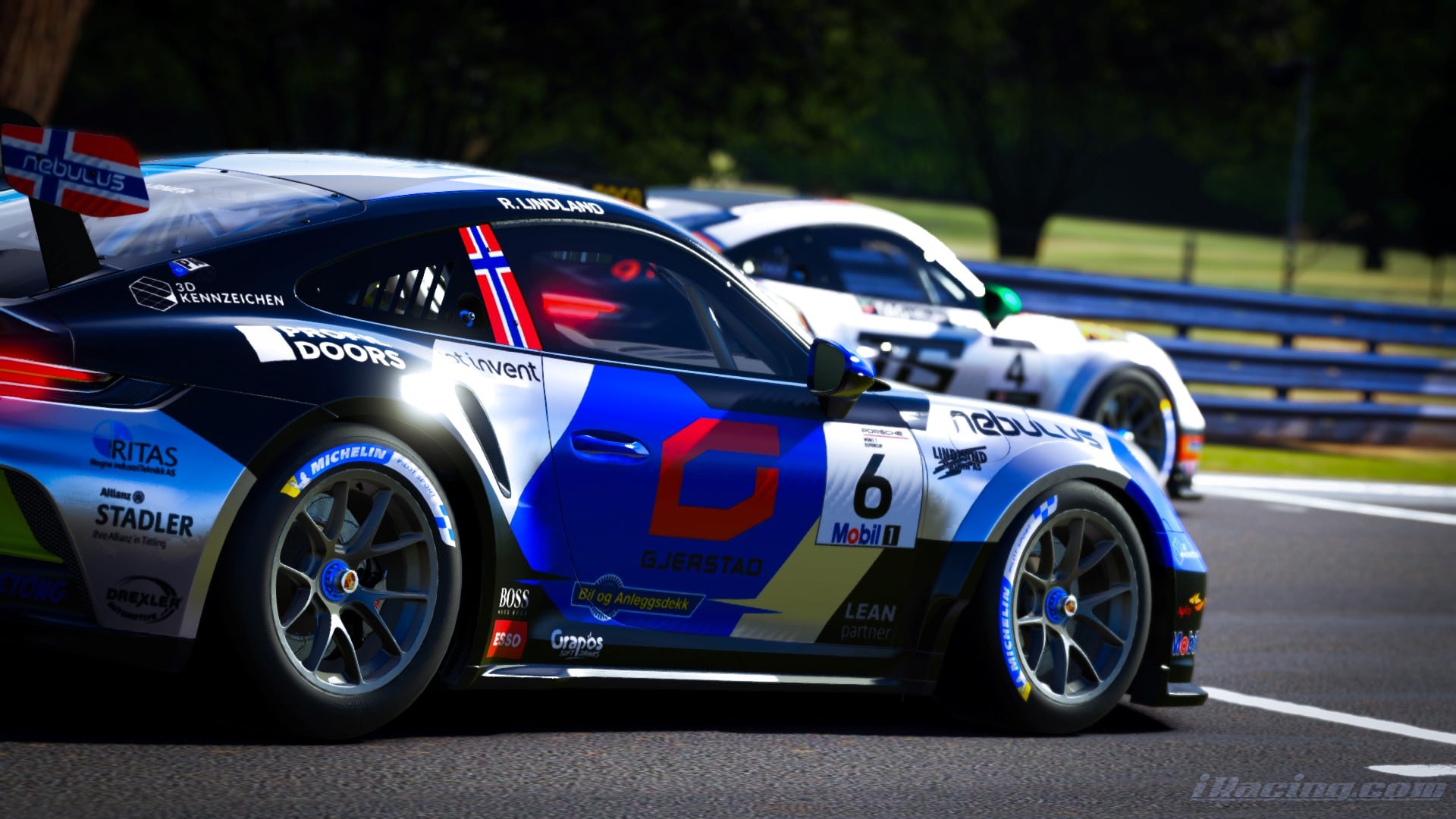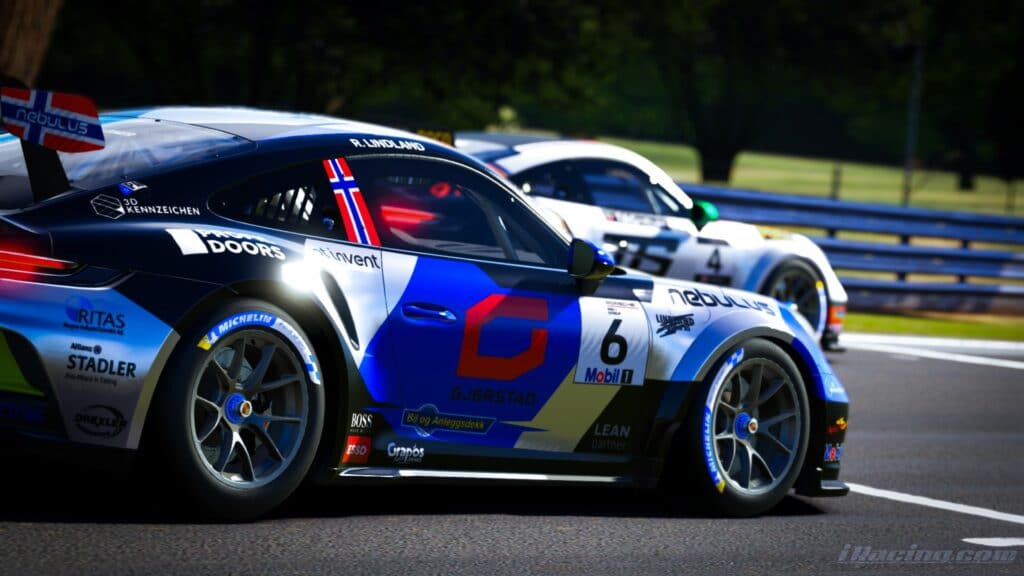 Top Tip
Keep the car below 2600 revs for a start. You can keep it in neutral and when the lights go green engage first gear, or start in first gear and release the clutch, extra clutch paddles on your wheel help in this area but do take some extra skill to master.
Once the race has started, there'll be no concern about pit stops or strategy in these sprint races. Focus on driving this unique car. There are many gains to be had in investing time in the Porsche 992 Cup car, and fun is certainly one of them.
---
Need A Porsche Cup Setup?
Did you know that Coach Dave Academy have a team of professional iRacing drivers and engineers who specifically create iRacing setups for the Porsche 992 GT3 Cup Car and the Porsche iRacing Cup Series that you are sure to come across when you get your C license?
It's the perfect series to hone your skills and craft if you are looking to progress to the Porsche Tag Heuer Esports Supercup later in the future and you can do this with Coach Dave Academy by your side.
Our current crop of Porsche 992 GT3 Cup Car setups are created by real Formula 3 driver – Bart Horsten (5500 iRating), so you know you are in good hands.
Updated every week across the entirety of a 12-week iRacing season, we've got setups, data packages, hot laps and more to help you extract the most out of your car every single race.
Race setups
Qualifying setups
Onboard laps
Data packs
All crafted by professionals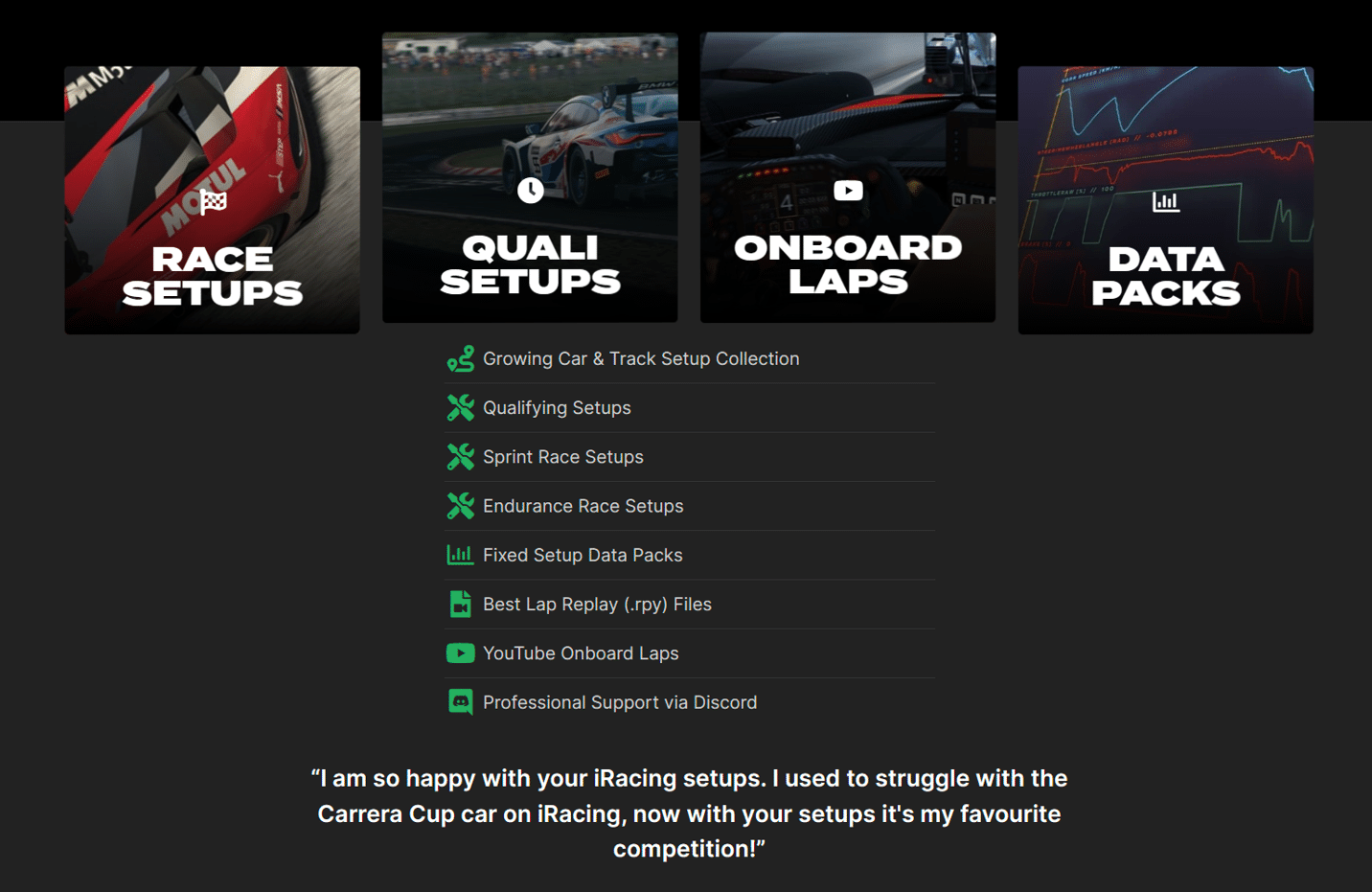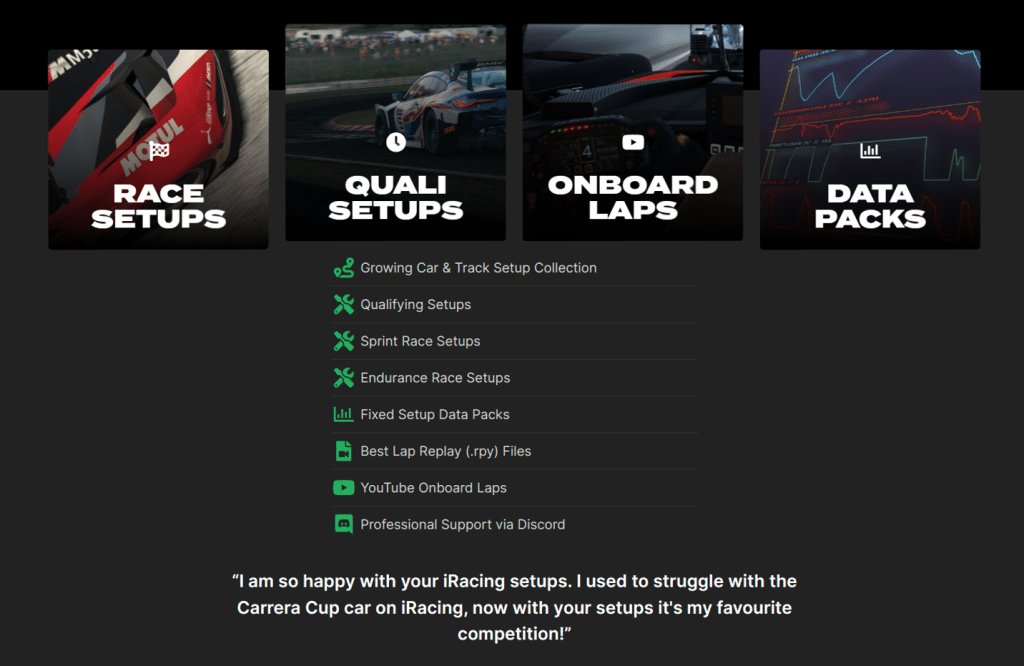 ---
The Car
The Porsche Cup car is a pleasure to drive but also demands respect. The Porsche 992 GT3 Cup Car does not have features such as Anti-Lock Brakes (ABS), therefore brake-lock ups can undoubtedly occur if braking too late and aggressively.
A Car That Is Rewarding
While the car may have the element of danger for the overly-aggressive sim racer, it is not to be neglected. With practice and repetitions prior to and in-race, the car can help developing road racers find smoothness and consistency around the various courses. One masters the car, and then one's opponent. When it all comes together, the Porsche is an extremely satisfying drive, and we at Coach Dave Academy can help you get to that point.
Aesthetics
Aesthetically, the Porsche 992 GT3 Cup Car is sharp both in the cockpit and while observing in replay mode. It's perfect for your desktop wallpaper too – why don't you check out how to take the best screenshots in iRacing?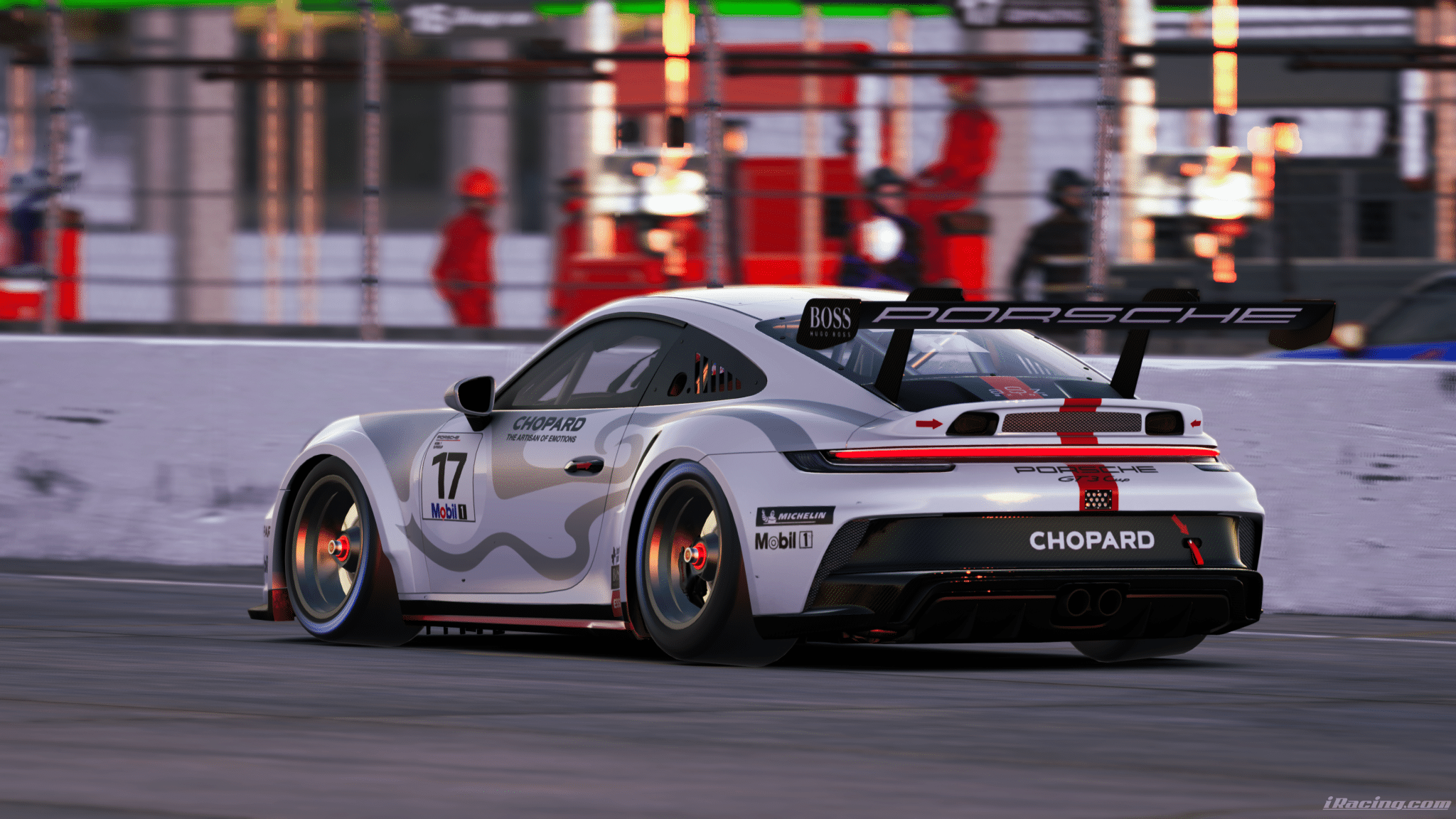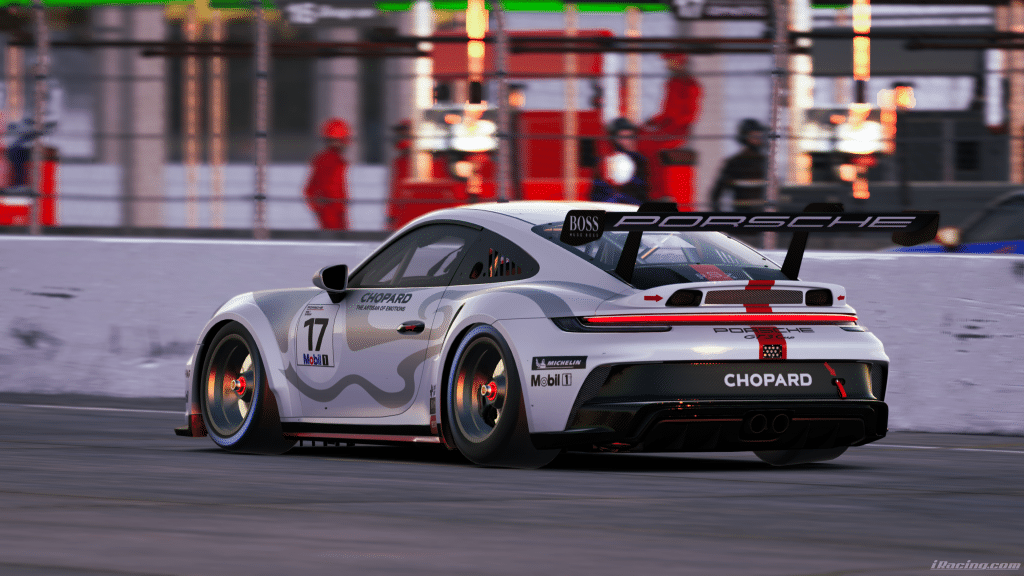 The latest version, having been scanned and produced by iRacing for a bit under a year now, matches the real-world Porsche with the slick brake lighting strip along the entire rear of the car. The car is also easily identifiable with its trademark "X" headlights.
Inside and out, the car sounds like a Porsche ought to – with an enjoyable transition through the gears, the highest pitch hitting you as you reach 6th gear down a long straight.
---
What's so special?
The racing in the Porsche Cup Series is often close and competitive. The short length of the races, paired with the fast standing starts, can make each session the adrenaline rush we all love.
Racing For All Licenses
Something you will find with the Porsche Cup iRacing Series is the presence and mixture of license levels in the different splits. It is not uncommon to find C, B & A license drivers all mixed together. This is because the Porsche Cup Car is used in the pinnacle series for road racing on iRacing and drivers need a place to practice and keep themselves sharp.
Let It Grow On You
If the Porsche 992 GT3 Cup Car grows on you, it has the benefit of having two versions of the series in iRacing official sessions. But be warned it will take you longer than one season to reach the pinnacle level of craft to be the best in this single-make car. You have drivers still honing their skills in this car five years later.
Coach Dave Is Here For You
There is an open setup and a fixed setup version, alternating between the two every hour. There's no stress to be had with either session you find yourself loading into – Coach Dave Academy offers Porsche Cup 992 GT3 Cup Car Setups for the open setup version, and Fixed Setup Data Bundles for the fixed setup version.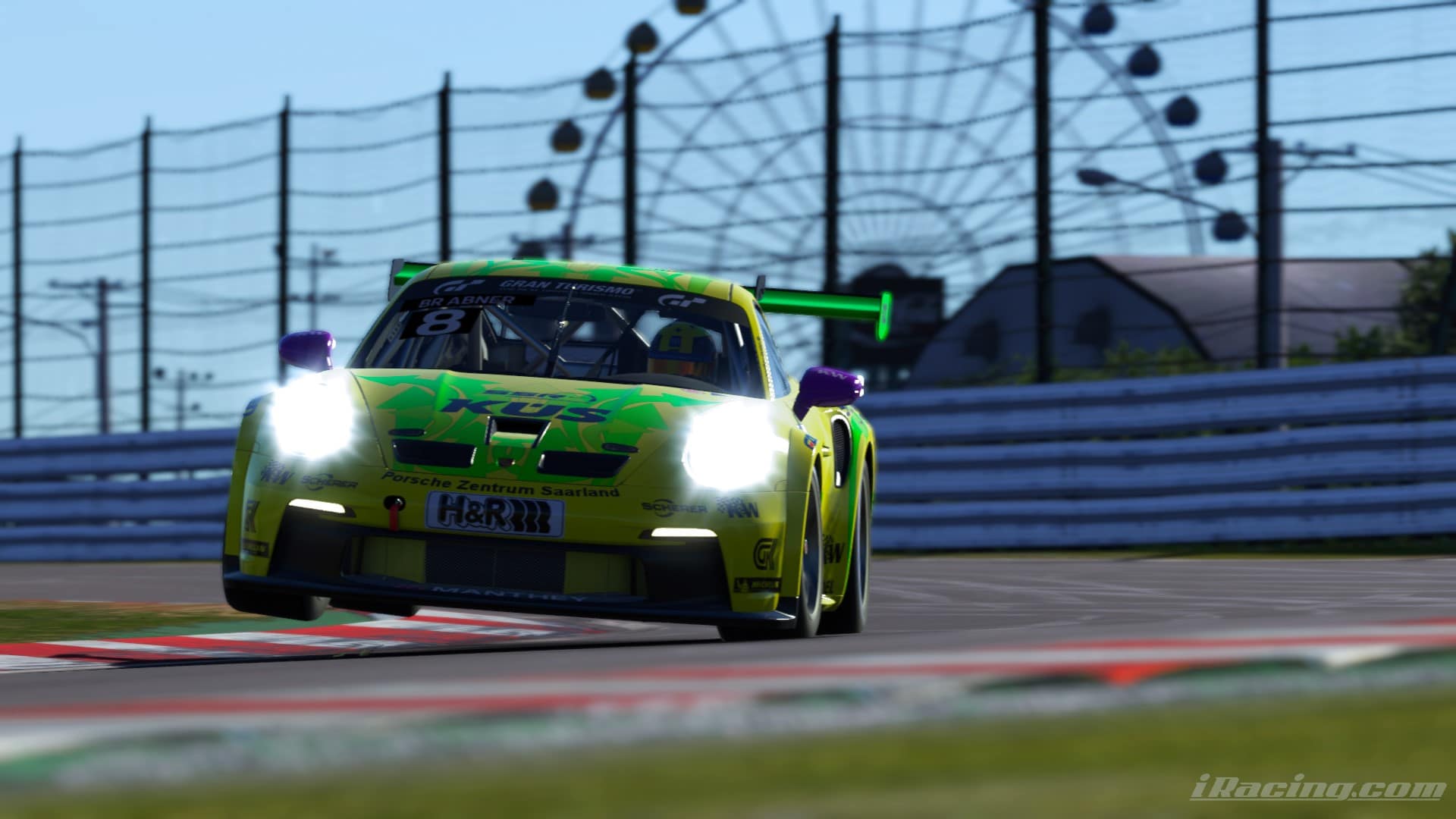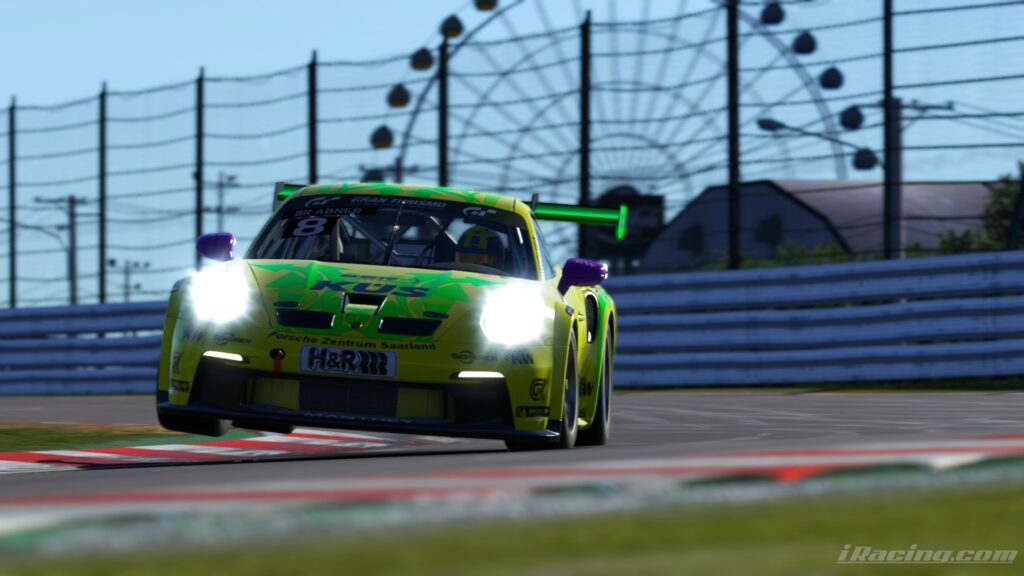 ---
The extras
For developing and ambitious sim racers, mastering the Porsche Cup 991 GT3 Cup Car and series has an added incentive – the Porsche eSports Supercup (PESC). PESC is the top tier of road sim racing in iRacing, and is a destination for professional sim racing teams and drivers. The 992 is the car of choice for iRacing's professional level.
The Porsche Cup Series lends the opportunity to hone your sim racing skills, engage in close racing, and aim for a serious sim racing career.
Let's load up our Coach Dave Academy Porsche 992 GT3 Cup Setups via Delta and get out there!