Having a big race lined up is an exciting time. Preparing for the race is just a part of the entire process. But your racing machinery is equally essential. With the super-realistic nature of Assetto Corsa Competizione, it is vital to make sure you have got all bases covered, especially the vehicle you choose to race in an event. Hence, we have decided to break down the categories of sim racing in ACC, and the cars we feel are best suited for each event!
Endurance Racing
Endurance racing is arguably one of the most challenging categories for sim racers to excel in. The long hours with the high level of consistency required during the sessions make this an arduous task for even the best of racers. As for the cars, here are our top picks for the best vehicles for endurance racing.
An evergreen favourite amongst GT racers, The V8 Vantage is the go-to car not just for Aston Martin fans but many endurance enthusiasts too. The best feature of the Vantage is that it offers excellent tyre wear throughout the race. Speaking of tyres, the Aston Martin also provides excellent wet weather performance. The V8 Vantage is a very stable vehicle and is easy to drive for a wide range of drivers. The car also does provide some great fuel economy but, on the flip side, does not have an efficient fuel-saving map if you need to save fuel on a very long stint timer. If driven strategically, especially on the fuel front, the V8 Vantage can become a powerful weapon for your endurance races.
The Bentley Continental GT3 is another crowd favourite that is adored by many. The car offers excellent fuel economy to keep you going in the race without a great worry about your mileage. On the power delivery front, you are assured of great acceleration and also braking. The Continental is surprisingly very stable and consistent over a stint with fantastic tyre wear. However, keep in mind that the Bentley does have a strong BOP at most circuits in Assetto Corsa Competizione, especially at category D circuits. The only weakness you are likely to find in the car is its poor wet weather performance, and just like the Aston, the Continental lacks an effective fuel saving map.
Arguably the most picked car for endurance racing, the common phrase you can "rarely go wrong with a Ferrari" carries over to ACC. The 488 EVO has excellent tyre wear and is very aero efficient with an excellent top speed. It is very nimble and has great traction as well. Much like the Aston Martin, the Ferrari also displays very good wet weather performance and has almost no weak tracks. Its only weaknesses are its poor fuel economy, which its fuel-saving maps can offset. However, they can be tricky to set up.
Excellent top speed. Extremely stable and easy to drive. That is probably the simplest way to describe the BMW M6 GT3. The M6 is an underrated car in ACC but is a favourable option for endurance racing. It has very good fuel economy and has effective fuel-saving maps to further help in fuel management. It serves as an excellent car in traffic thanks to its straight-line speed, something only a few vehicles can (barely) match. There are a few downsides to the car, though. The M6 suffers in the wet and has a poor BOP at most circuits, but its consistency and stability can make up for its pace deficit.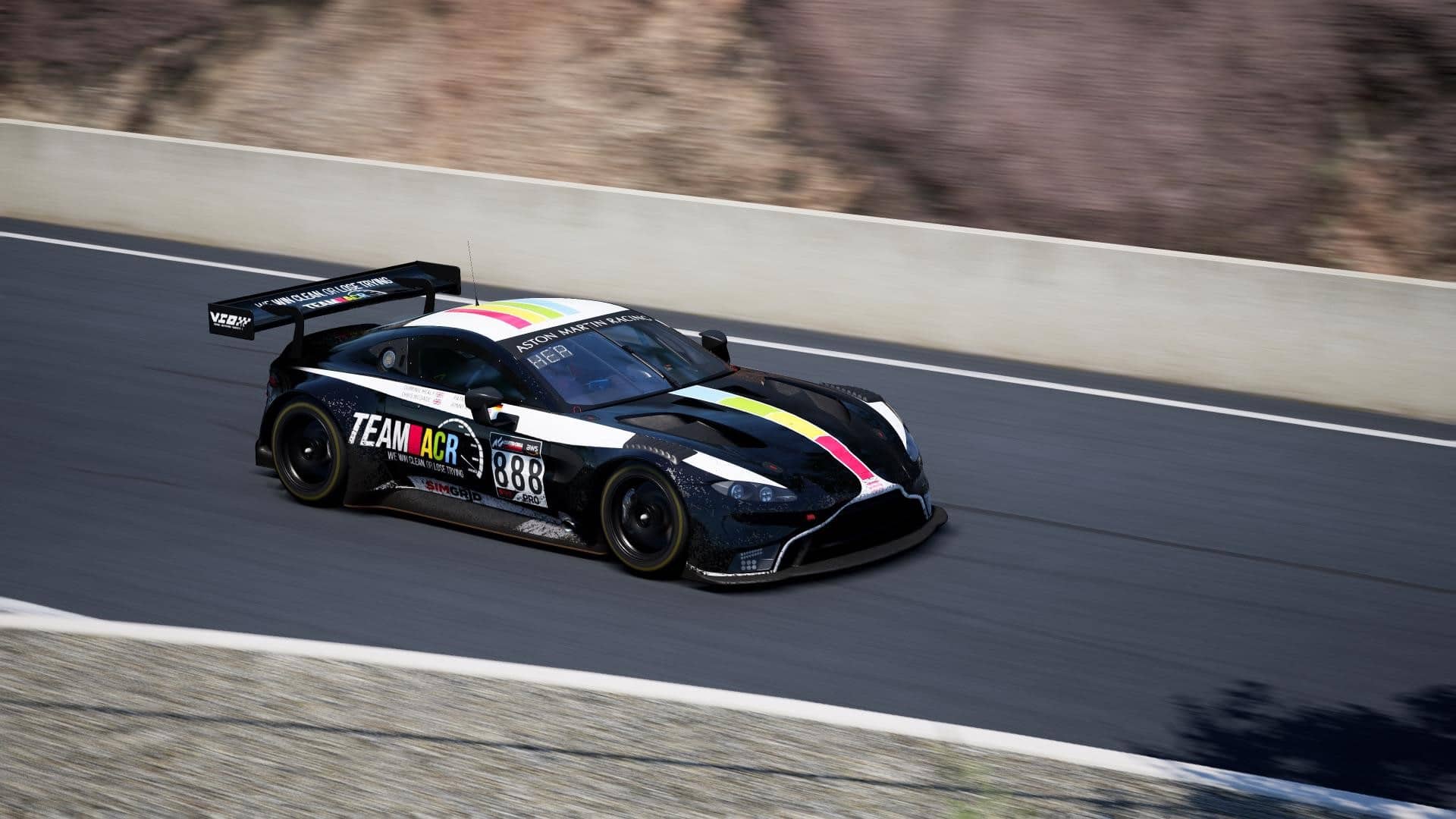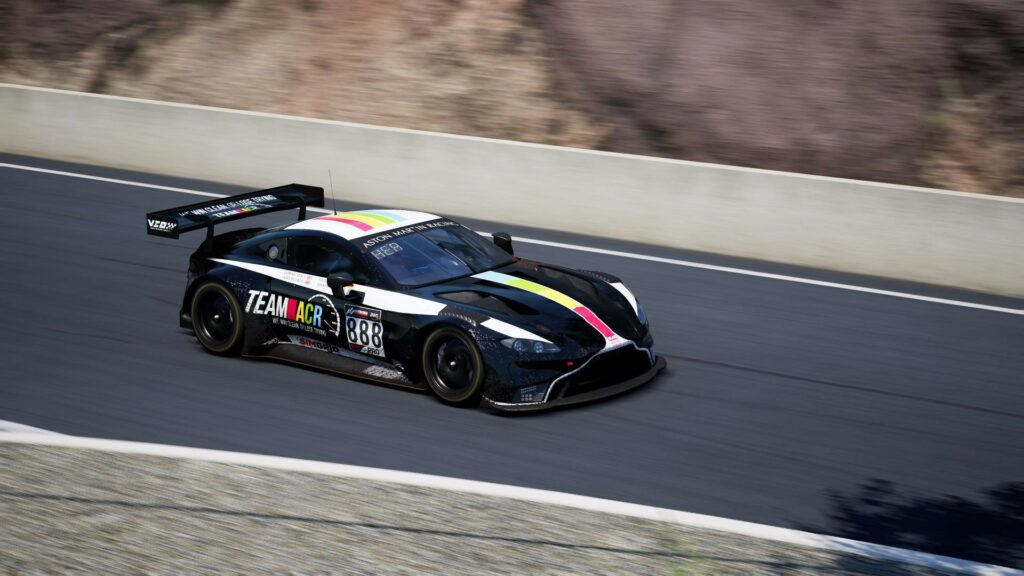 Sprint Racing
In a somewhat contrasting fashion to endurance racing, sprint racing is the more action-packed of the two, with a brief period of racing on offer compared to the longer endurance races. Sprint racing requires some precise strategy calls along with a car that can get the job done with fewer laps. Here are our choices that we recommend for this category.
The 720S is a very dependable option when it comes to sprint racing. The McLaren is exceptionally well balanced with both class-leading traction and acceleration. It possesses one of the most effective BOPs across the game and has excellent tyre wear. Not just that, the 720S is very good in the wet. However, all is not ready to go from launch as it can be tricky to set up and even on the handling side, the braking performance/technique is tricky to master. If you end up picking the McLaren, one thing to look out for is its kerb/bump behaviour, as it can be unpredictable on very bumpy circuits.
Making a second appearance on today's list, the 488 EVO is surprisingly just as competent in sprint racing too. Excellent tyre wear, very aero efficient with a remarkable top speed help out just as much as they do in the endurance events. The agile handling helps you quickly navigate corners, aided by excellent traction. You are guaranteed performance in the wet too. Just don't forget to keep an eye on the fuel performance!
Few cars can match the raw pace and battle-readiness of the Mercedes AMG GT3 EVO when it comes to sprint racing. It is similar to the McLaren with class-leading acceleration but with superior braking performance. Armed with a very good BOP overall, it has very few weak tracks. Thanks to its strong engine, the car is excellent in traffic and following and overtaking cars should be much simpler than one anticipates. The AMG EVO is very stable and consistent, making it easier to drive than most of the mid-engined cars on offer in the category. It can also offer good performance in the wet, just not to the extent of the Aston Martin. The only downsides for the Mercedes are its relatively poor top speed (due to its high drag design) and awful fuel consumption. Thankfully, the top speed issue is only felt at certain tracks with multiple long straights like Paul Ricard and Spa. The fuel issue is a real dilemma, though.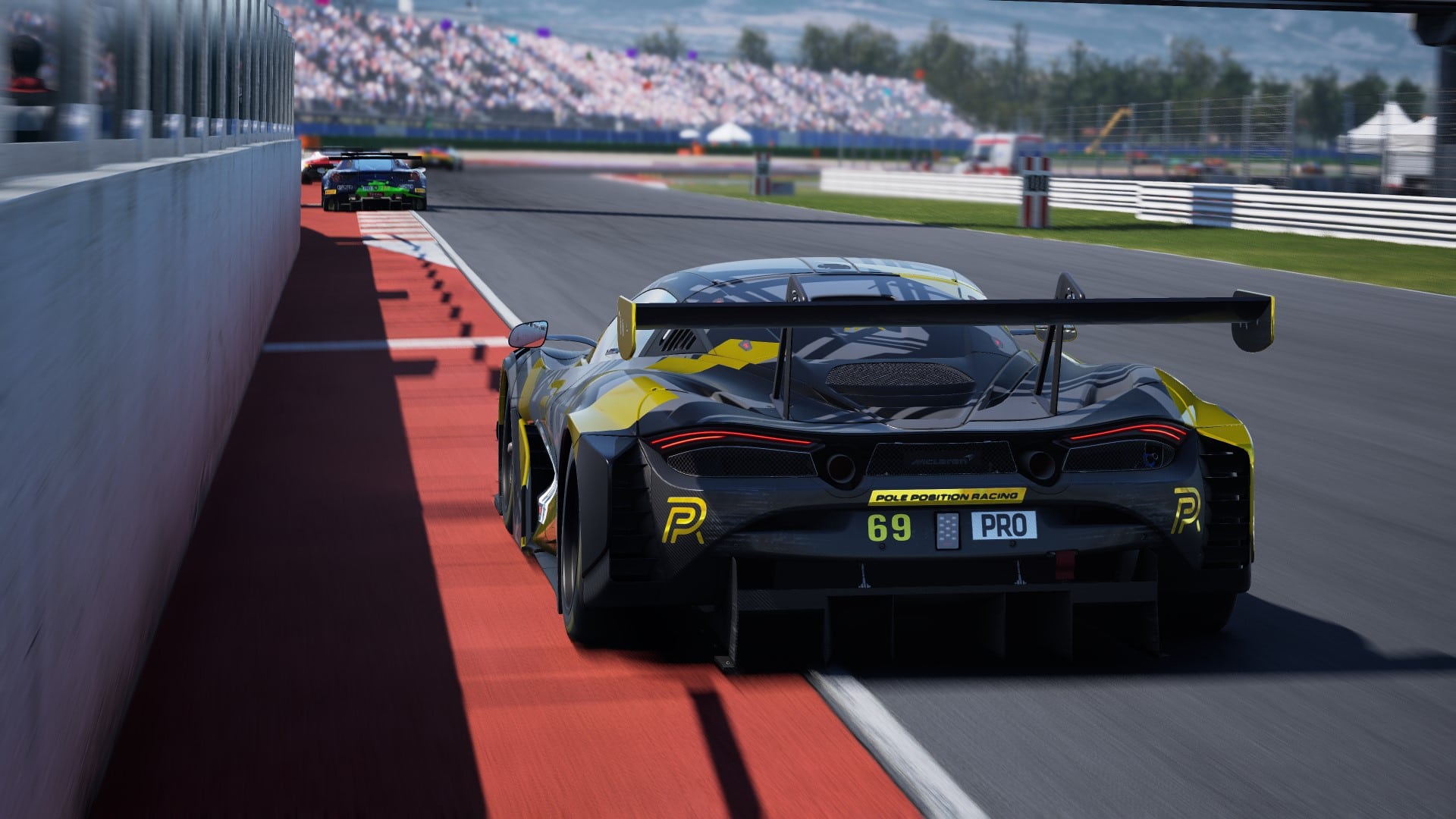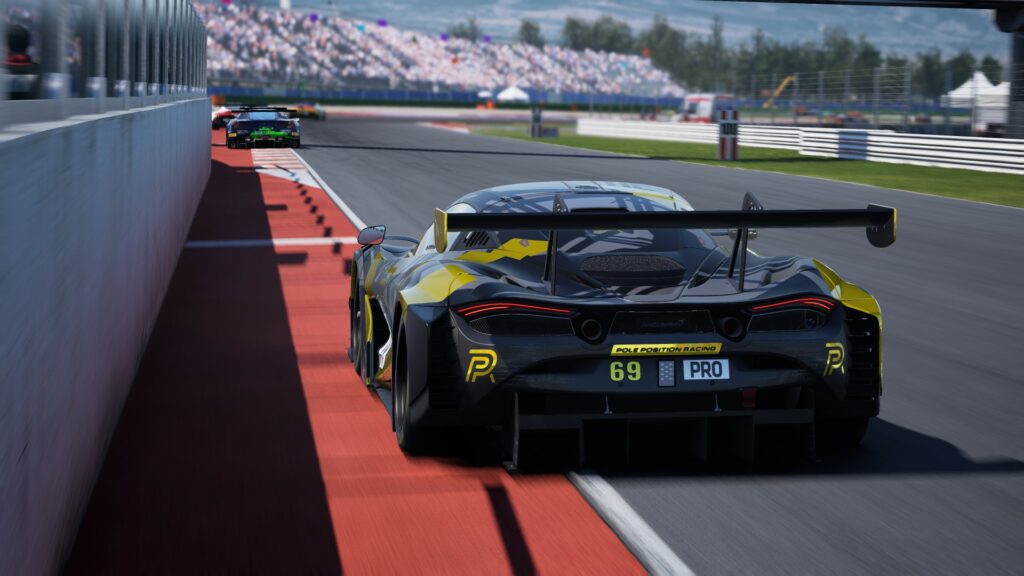 With excellent fuel economy, great acceleration and braking, the Bentley makes a return appearance in the list but in a different category. Very stable and consistent over a stint with fantastic tyre wear, the Continental acts as a decent option for sprint races despite not being the most potent option in the list. It has a strong BOP at most circuits in ACC, especially category D circuits, making it a heavier choice for the sprint category as a whole. Keep in mind its weakness surrounding the wet-weather performance and that just like the Aston, it lacks an effective fuel saving map which is luckily less relevant in sprint racing.
Best Newcomer Cars
It's not easy to get into sim racing, and it is even harder to get into sim racing when it involves GT racing. Thankfully, every series and championship has a set of entry-level cars that serve very well for beginners and even for veterans to get up to speed after some time away quickly. Here are our top picks for the best cars for beginners and newcomers to Assetto Corsa Competizione.
Aston Martin fans may rejoice at this news, but the Vantage is indeed a very easy car to start with. It has excellent tyre wear and is a very stable and easy-to-drive car with exceptional braking. It is also super dependable in wet weather. Lastly, it has a great fuel economy and is relatively easy to set up. We wholly recommend the Vantage for beginners.
What are the chances that a competent car in endurance and sprint racing is also a relatively easy car to drive? The automotive gods have truly blessed the Bentley Continental in ACC. With excellent fuel economy, great acceleration and braking, the Continental is a reliable racing package. It is very stable and consistent over a stint with fantastic tyre wear and kerb handling. Note that the Bentley has a strong BOP at most circuits in ACC, especially category D circuits. Sadly, it's not all a fairytale, as the Continental does have its flaws. Or, in this case, a singular flaw; its poor wet performance.
The Lexus RC F GT3 is a very underrated piece of machinery. The car provides powerful acceleration and top speed. A great stable platform to learn from, the Lexus is very strong in sprint racing thanks to shorter races which helps offset its fuel consumption. In short, the RC F GT3 is a solid allrounder car that has a few weaknesses but also a few strengths. A jack of all trades, master of none. However, that shouldn't deter you from the fact that the Lexus remains an excellent beginner option in ACC.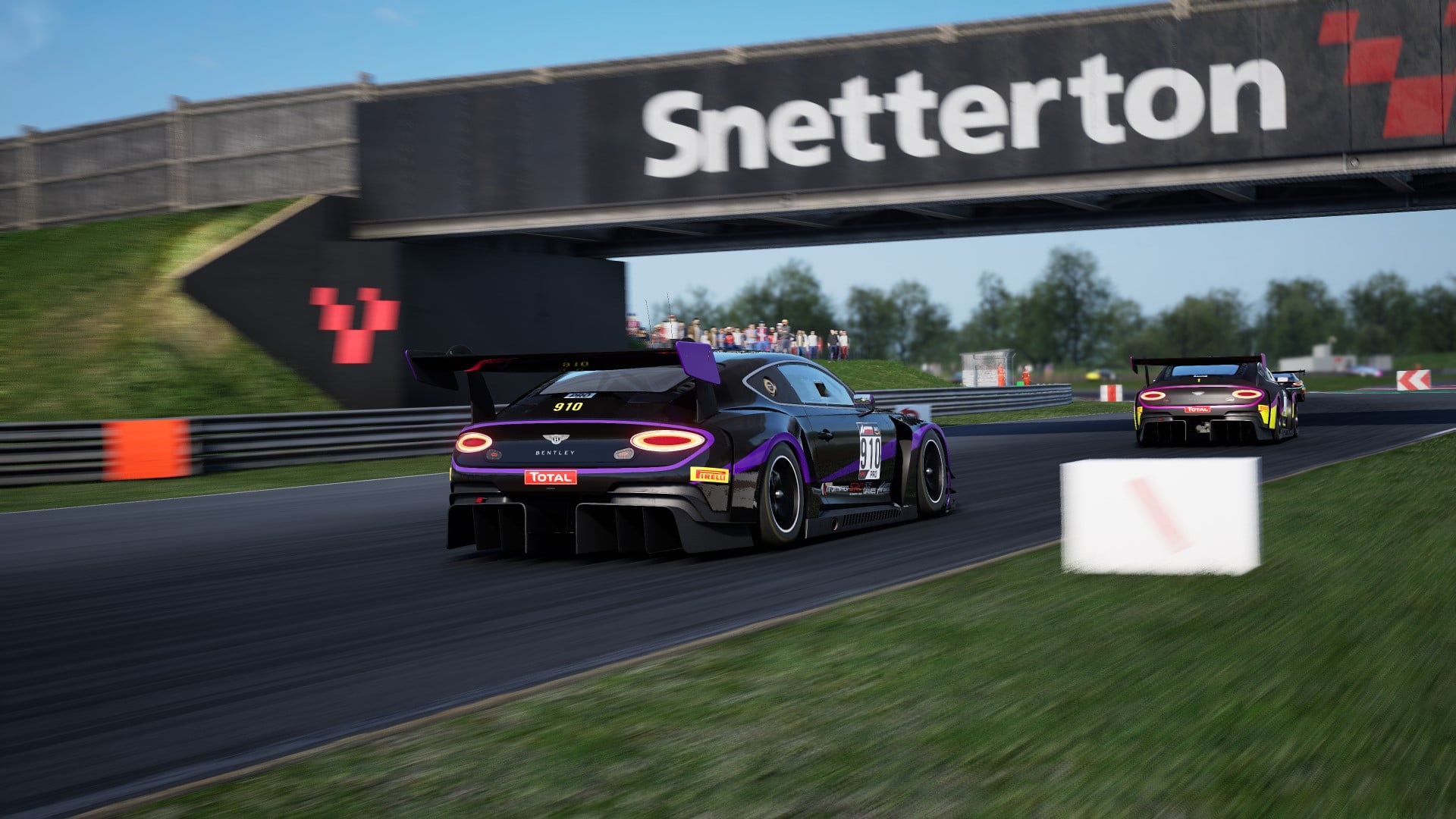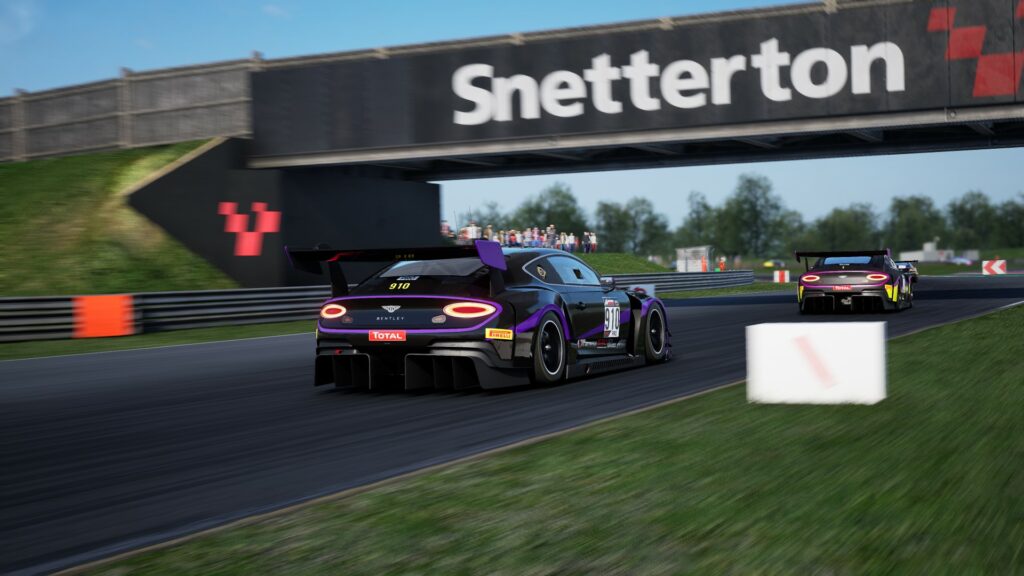 Another overlooked car in-game, the Nissan GT-R Nismo is a very stable and consistent car. It boasts some incredible mechanical grip and fantastic braking. The GT-R is a great car in traffic and during races due to its tremendous torque, which pulls it out of corners very well. It isn't aero heavy as a platform and is less pitch sensitive and nervous than mid-engined cars. Additionally, its wet performance is very good, and tyre wear is consistent. A car worth checking out.
Hardest Cars To Master
If there are easy-to-drive cars in ACC, there are certainly a few members on the other side of the spectrum. Many cars are stubborn and difficult to drive, but we can tame them with enough finesse and practice. Here are some vehicles that we feel are tricky to master but rewarding to drive once perfected.
The first name on this list is definitely a tricky one. Owing to the 991 II GT3 R's extremely short wheelbase and the fact that the car is very pitch sensitive, the combination makes it very twitchy. Additionally, the fuel tank position in the front implies that the car balance significantly changes as the fuel burns off and weight reduces on the front wheels. The high drag also inhibits the car's top speed, which is comparatively low. Another complicated mechanic is the engine position which makes trail braking very difficult. However, if you can master its difficulties, you are rewarded with excellent braking performance, class-leading traction, and acceleration. Careful with this one. The car is a delicate beauty.
This might come as a surprise, but the Huracan is not the friendliest car out there. The car is very unbalanced tyre wear wise, and your setup plays a huge factor in evening out the tyre wear. To be specific, the rear tyres wear faster than the fronts, which makes the car face a lot of oversteer mid stint if you are not careful. The Lamborghini also has a very short wheelbase like the Porsche and is very pitch sensitive. Sadly, its wet setup window is also very narrow. So much so that the track has to be thoroughly wet for the car to be consistent. Any mixed weather conditions and the Huracan struggles. Additionally, the tyres will also go off very fast in such scenarios. However, it has excellent braking, is very nimble and is very drag efficient, allowing you to run higher wing settings and not impact the top speed so much.
The Audi R8 is another diva. Like the Lamborghini, it is pretty pitch-sensitive, and the aero platform has to remain stable. The car faces a lot of oversteer if the rear tyres wear too much mid stint. You have to pay attention to very specific setup parameters like the rear toe, springs and ARBs as the car is susceptible to changes in those areas. In high-speed corners, it can be quite nervous if the aero is not configured correctly. Like the Lamborghini, however, it has fantastic braking, excellent traction and good wet-weather performance. A mixed bag of sorts, to be frank.
The Honda NSX GT3 EVO is a very tricky ride to master as it is very unique in its driving characteristics. It has very low front aero, so the front ride height must be as low as possible to generate a front-end grip. The car can be quite pitch-sensitive when you run a setup with high rear ride heights. Its braking performance is far from class-leading, and it is insensitive to trail braking like some other cars. Combating the understeer but maintaining stability is a highly tricky feat to pull off. On the plus side, It does have excellent traction and some good straight-line speed. Helpful tip: IGTC circuits are extremely strong for the car overall.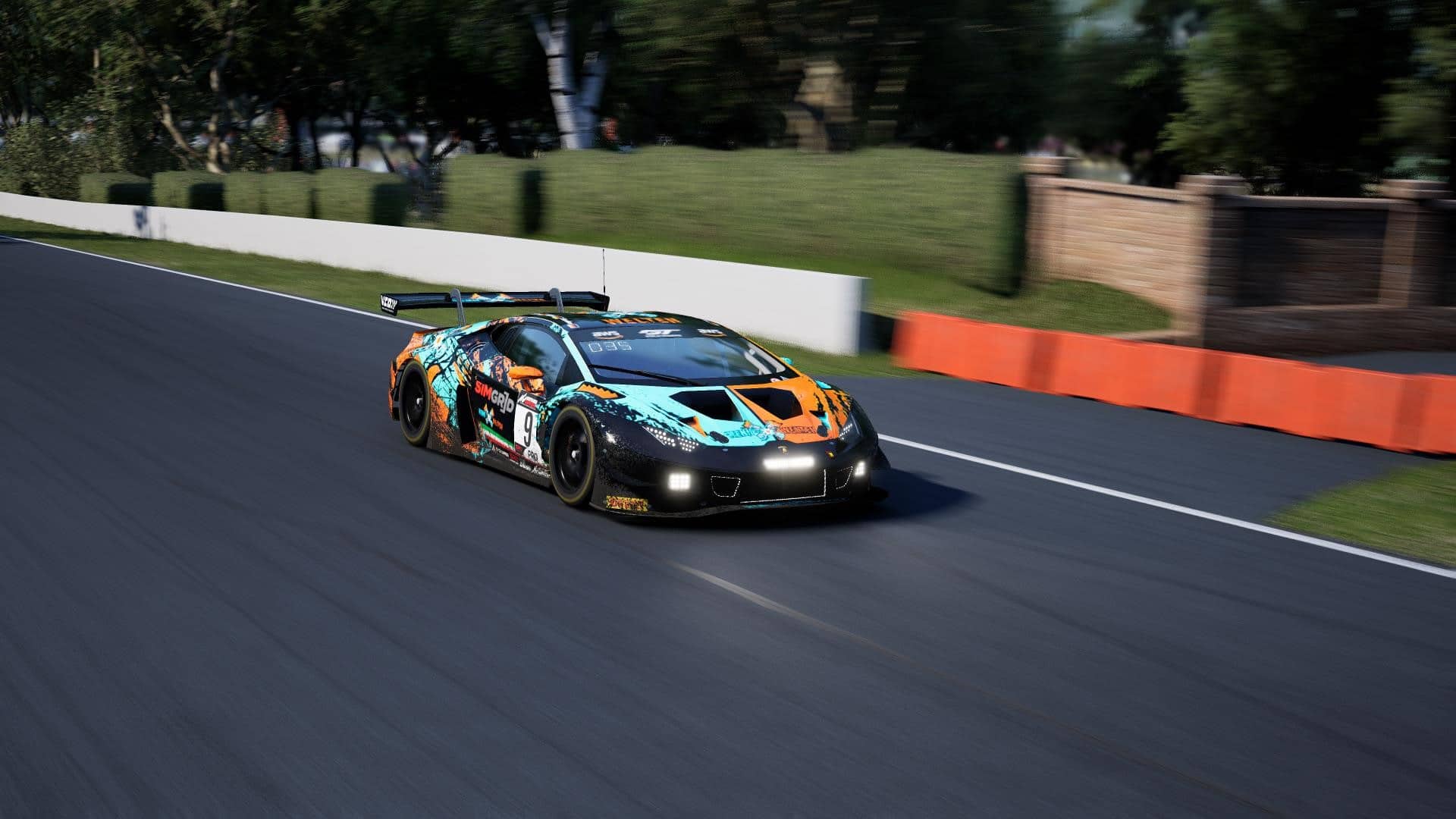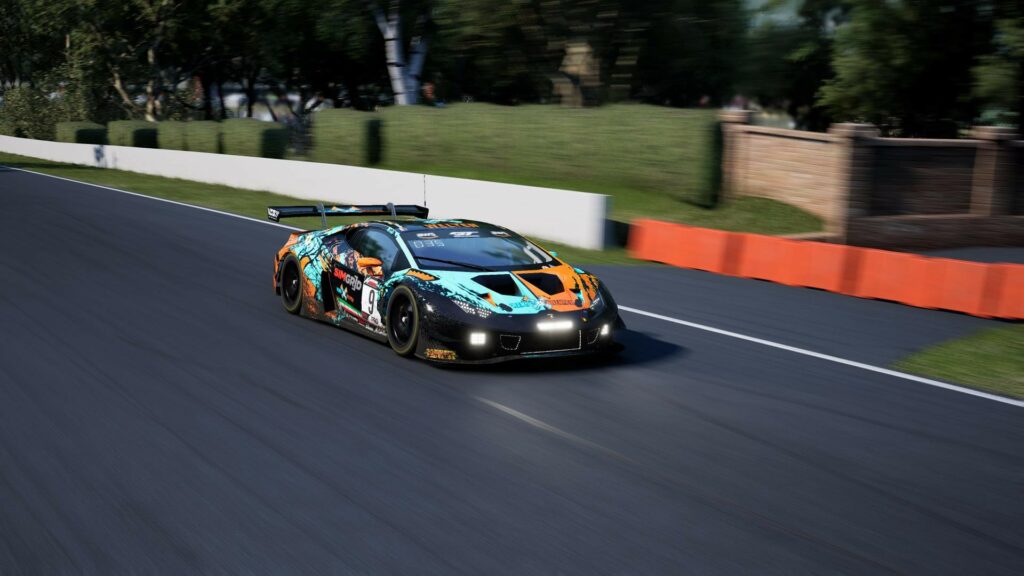 Well, there you have it. These are the choicest of picks that you should look out for when racing in Assetto Corsa Competizione. Each category is unique and yet, shares something with the other categories. You can pick a completely different car, too, if that suits your driving style better. But these recommendations are undoubtedly helpful. After all, perfecting your technique for the vehicle is what matters. If you need assistance mastering any car while improving your sim racing skills, be sure to check out the Coach Dave Academy. If you would like to work on your skills on the virtual tracks, head over to The Sim Grid to browse championships or simply race in daily events at Daily Racing! Happy racing!