One of the more delicate joys of sim racing is the uncanny lengths you can go to in order to achieve utmost realism. Be it any game title in the sim racing community, there are numerous ways to attain real-world emulation through various accessories and devices. One such accessory is your humble pair of gloves. No, we are not talking about your winter gloves or your oven mittens. We mean the sturdy and sporty racing gloves used by racers. Let's discuss why you should consider using gloves to step up your sim racing skills, especially when it comes to Assetto Corsa Competizione.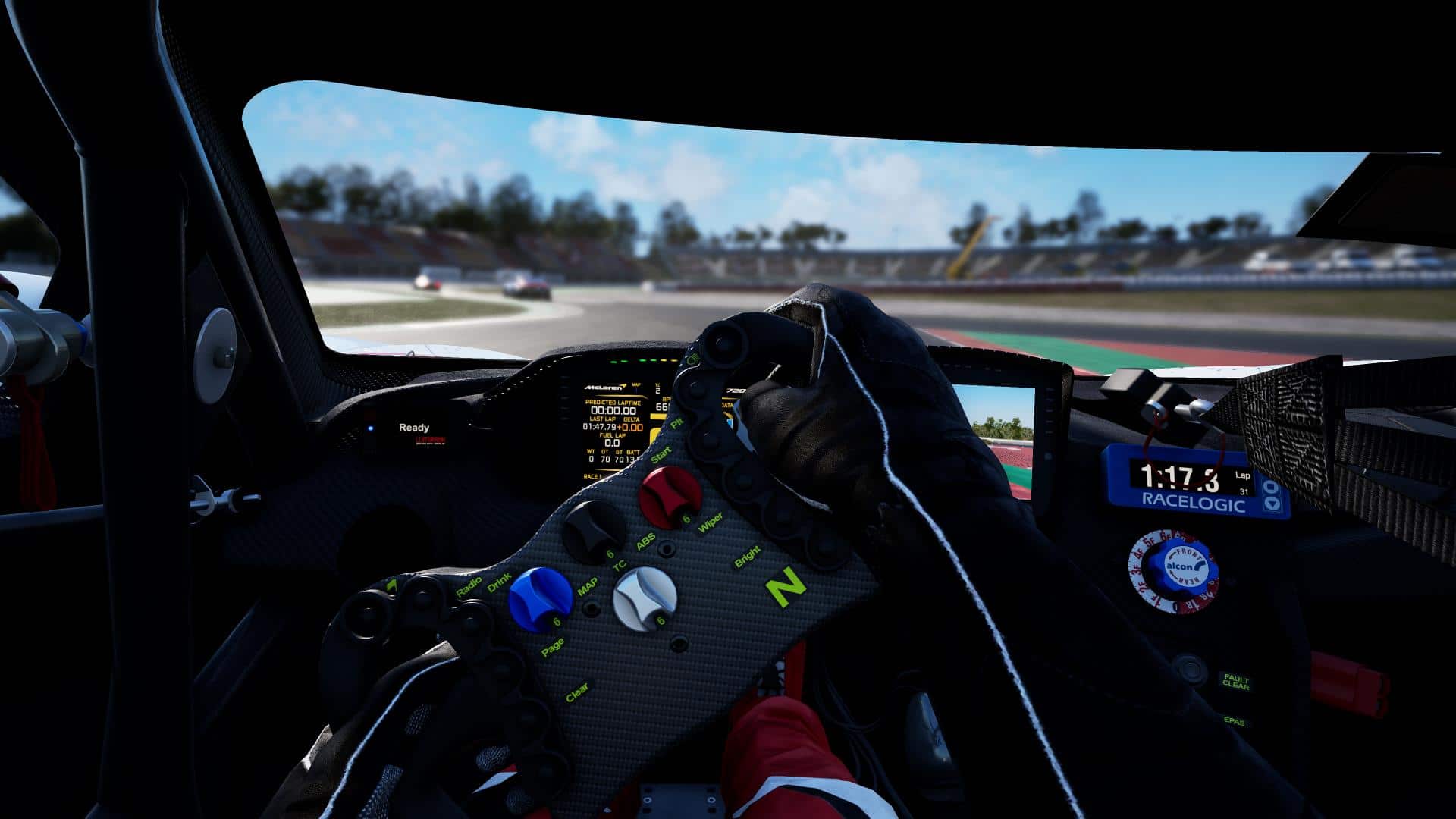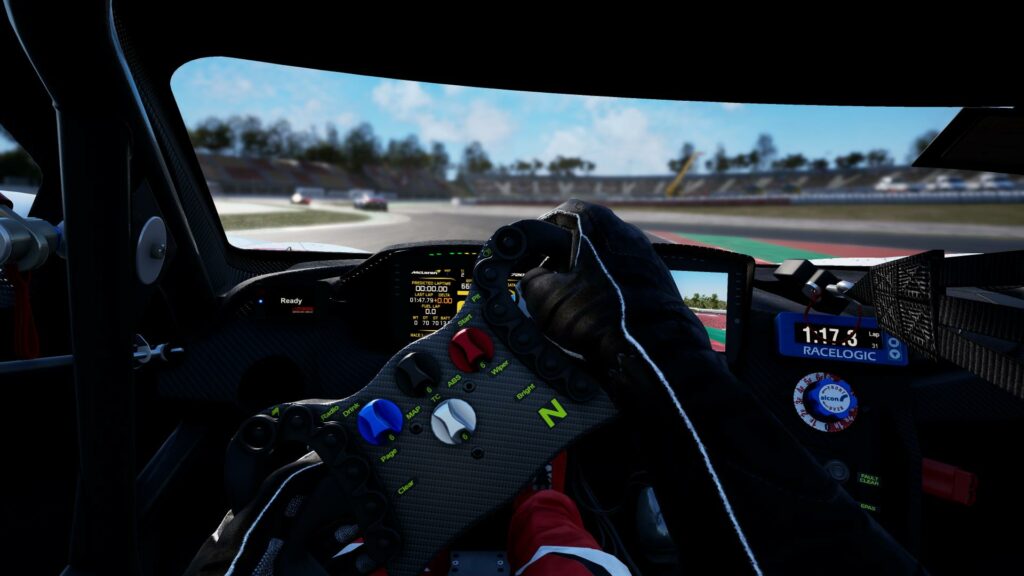 What are Sim Racing Gloves?
If you've noticed the attire of every race driver out there, you'll see them suiting up from top to bottom, leaving zero skin visible to anyone. That has more to do with safety than anything else, but it is equally essential for driver focus and performance. In sim racing, safety does not hold the same precedence but definitely takes centre stage.
This is where sim racing gloves come into the picture. They are very similar to ordinary racing gloves, except the fact that they are not designed to protect you from fire, crashes, and other natural hazards when racing in real life.
Instead, sim racing gloves help you extract the maximum out of your hands and help you race professionally. Think of them as your average daily gloves but for a much more aggressive and assertive purpose.
Why Use Gloves?
If you've been dabbling in sim racing for a while, chances are you already know what items you need to build your perfect sim racing setup. Of course, racing wheels are the topmost priority for any sim racer, but accessories that accompany the wheel cannot be ignored. You may begin with just the racing wheel and the sim racing pedals but may slowly upgrade to a gear shifter setup and even a handbrake later. But that is on the driving side of things. What about your performance?
The most common items to be used by sim racers are shoes/socks and gloves. The primary reason is performance and above all, comfort. Longer hours of sim racing (especially in ACC and endurance racing in general) require a lot of energy and effort and gloves can help protect drivers from the perils of rashes, wheel slippage and provide better overall comfort. Gloves can help alleviate your sim racing experience, improve your sim racing performance and skill level. It enables racers to get better and more accurate feedback. Lastly, it prevents your steering wheel from getting sweat stains and fingerprints and, of course, make you feel like a racer!
On the other hand, it also takes some time to adapt to racing with gloves, and the learning curve is a little steep in terms of using all the buttons while wearing gloves. At times, it will even be slightly inconvenient to remove and put them on repeatedly to use other devices or take a break. Using gloves for longer stints takes patience and practice, or else it might get frustrating.
However, the general sentiment shared amongst the entirety of the sim racing community is positive. A majority of racers say that racing gloves are essential to ensure you get the maximum grip while using the steering wheel. A massive section of the community calls them a part of their body and cannot imagine racing without them. As you can deduce from the above, racing gloves are a win-win, to be honest.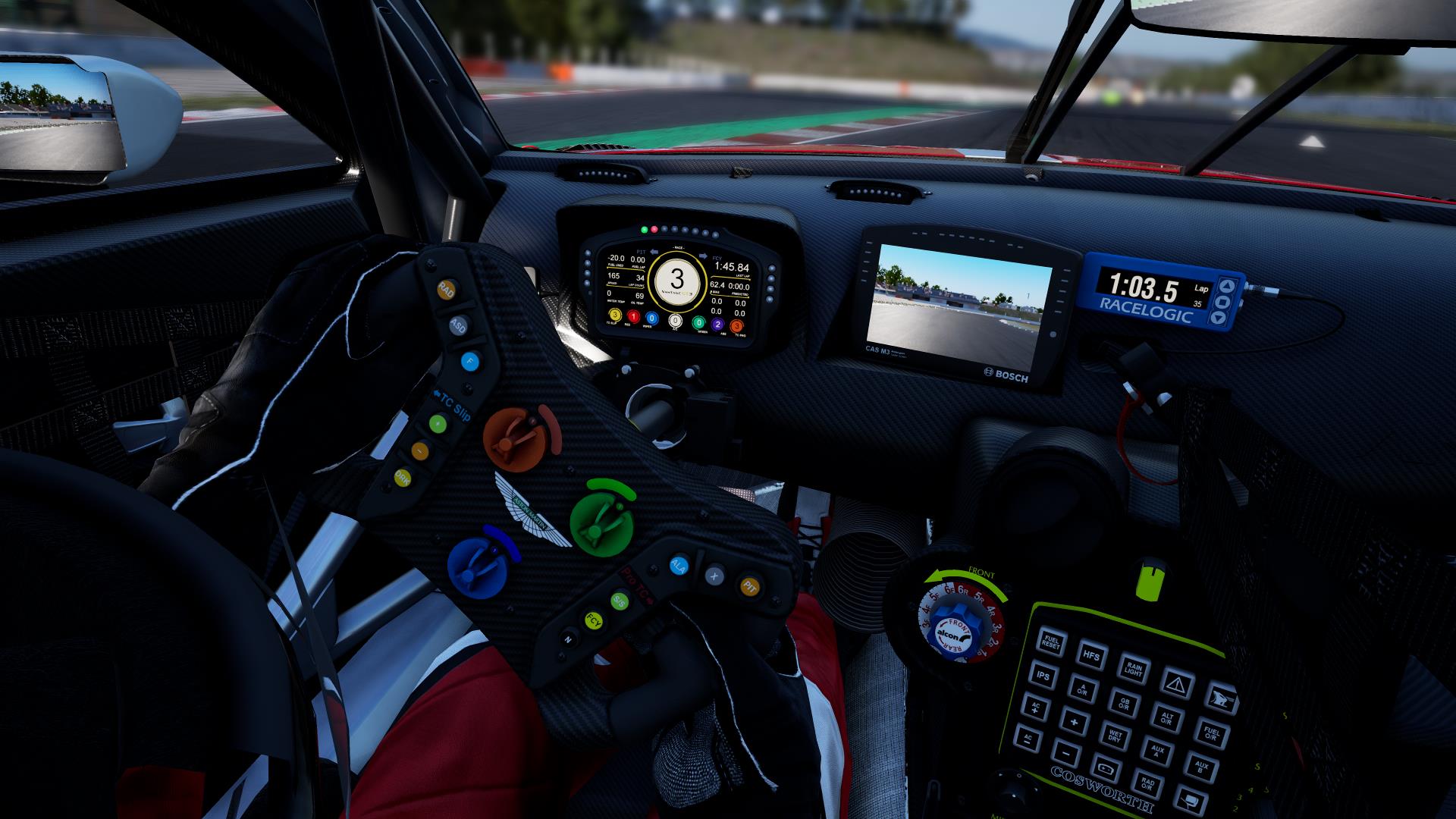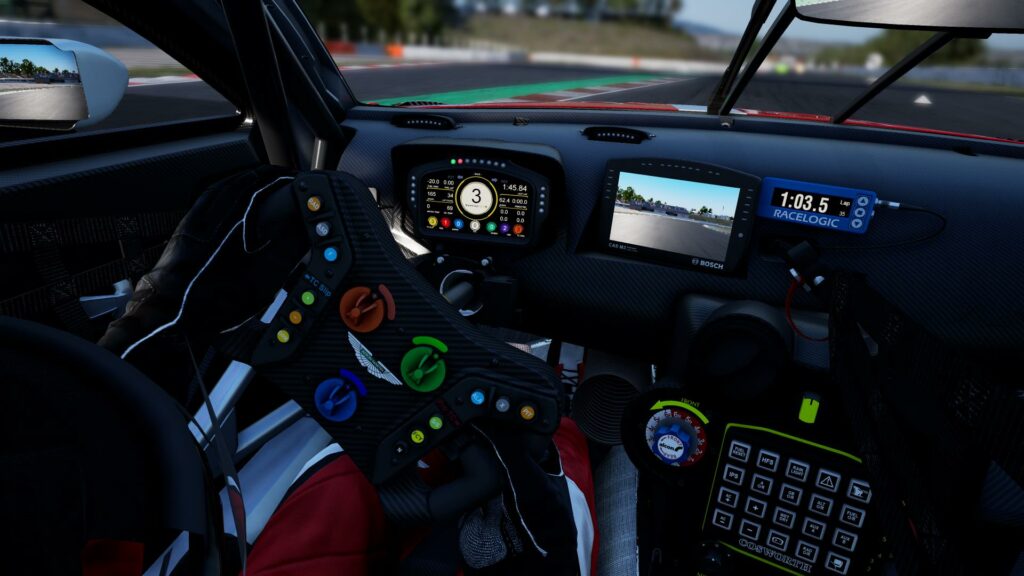 Choosing the Right Gloves
Choosing the right type of gloves goes a long way in extracting the maximum performance out on the track—even the shape of your racing wheel matters. If you have a round steering wheel like that of the Logitech G29 or an F1 style wheel like the Thrustmaster TSPC, the design of the gloves required differs. There are around 4-5 factors that should shape your choice:
Material and Thickness
First and foremost on the list of factors to consider is your glove material and its thickness. Thicker gloves feel chunkier and are much more aggressive but will hinder longer stints of racing. On the other hand, thinner materials are more breathable and lightweight but are not always built for rugged use. Your driving style matters a lot here as well as the materials. Cycling gloves are the thinnest gloves you can use while road gloves are the toughest.
Glove Grip
Another area where gloves differ dramatically is in terms of the grip material. Most gloves tend to use leather or rubber for providing grip, and that is pretty much it. Most of the gripping zones are on the palms and the fingers. Rubber gloves are the best choice here as they have zero leather, more abrasive grip and are even lighter than leather gloves. MX gloves are the best examples of rubber gripped gloves.
Sim Setup
Next on the list is the type of device you possess. Your racing wheel and your surrounding peripherals determine your glove type. If your wheel has a rubber or leather grip, you can opt for a broader range of glove types and grips to suit your needs. But if your wheel is slippery or made of plastic, having a rubber grip pair helps gain maximum traction. Specific wheels also cause problems with their material and force feedback. One community member even said that his gloves are the sole reason his hands don't get blistered when using his Fanatec McLaren wheel.
Budget
Much like any other top-tier product, gloves can be expensive, depending on the brand. You can get gloves for as low as 25 USD if you look long and hard. You could also go for the priciest road gloves that start from 200 USD at the very least. If you are looking for gloves on a conservative budget, Mountain Bike (MTB) Gloves offer the best value and quality for your buck. Alpinestars gloves are also on the cheaper side and offer significant quality.
Usage
Last but not least, the usage requirements of your gloves is a crucial factor too. As a casual sim racer, you might not need the gloves that much and can do with a standard pair. But for aspiring professional sim racers and hardcore gamers, investing in a good pair of gloves is essential.
If you are out there putting consistent laps in ACC over at Daily Racing, you will wear out many gloves, and very quickly. Cycling gloves are the go-to options for casual racers, but if you're looking for a kick and want the entire racing experience, and durability, of course, a popular choice of the sim racing community is karting gear. Alpinestars Karting Gloves are the most used ones and are highly recommended.
Our Recommendations
Now that you are seriously contemplating using racing gloves for your sim experience, you reach the most crucial step regarding them; choosing a pair. There are numerous brands and models on offer, and this particular decision rests solely on your preferences. However, fret not as we are here to help you streamline your choices. There are hobby-based and professional gloves that you can purchase, but a few racing gloves seem to stand out in the community. The racing gloves that we recommend are:
If gloves heaven is a place, Sim Hound would be the most desired entrant to the list. The state-of-art glove design has been created with optimum comfort and performance in mind. The gloves consist of breathable fabric pieces, elastic materials and premium quality surfaces to give a durable yet high-grip feeling.
The microfibre suede palm has a textured rubberised design that provides tactile grip and feedback when racing. The wrist section is adjustable to ensure that your hands aren't constricted by any belts and straps. Your index finger even has a touch-screen friendly addition to help you navigate your peripheral devices or your phone, for example. We definitely recommend checking this accessory out, and if your budget permits, go for it!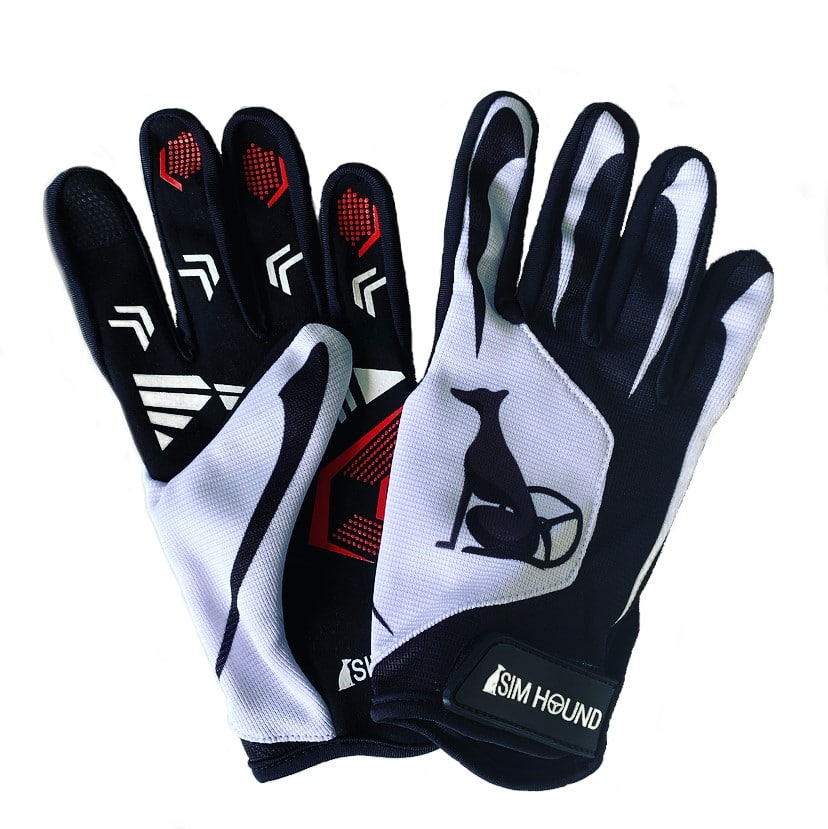 Well, they aren't *technically* racing gloves, which makes them even more appealing. The Yeti Enduro 2020 gloves have been designed as cycling gloves and are mainly used for mountain biking. Given their purpose, these gloves are incredibly lightweight and use breathable materials for construction.
You can gauge a good feel of your wheel without compromising on grip. Another plus point is that these gloves are touchscreen-friendly, providing uninterrupted racing sessions and are priced at 30 USD. However, if you choose this model, make sure to buy one ASAP as these gloves are notorious for running out of stock the moment they make the stores.
Our next recommendation is the first real racing glove option on our list. Sparco is known to build motorsports gear, and this particular series is geared towards gamers. The Hypergrip range is designed keeping sim racers in mind and uses materials that offer maximum ventilation and grip. This makes the Hypergrip series an excellent prolonged use option. The fingertips on the gloves are touch-sensitive and can even be pulled off if you want to use your bare fingertips for certain tasks. These gloves start at 35 USD.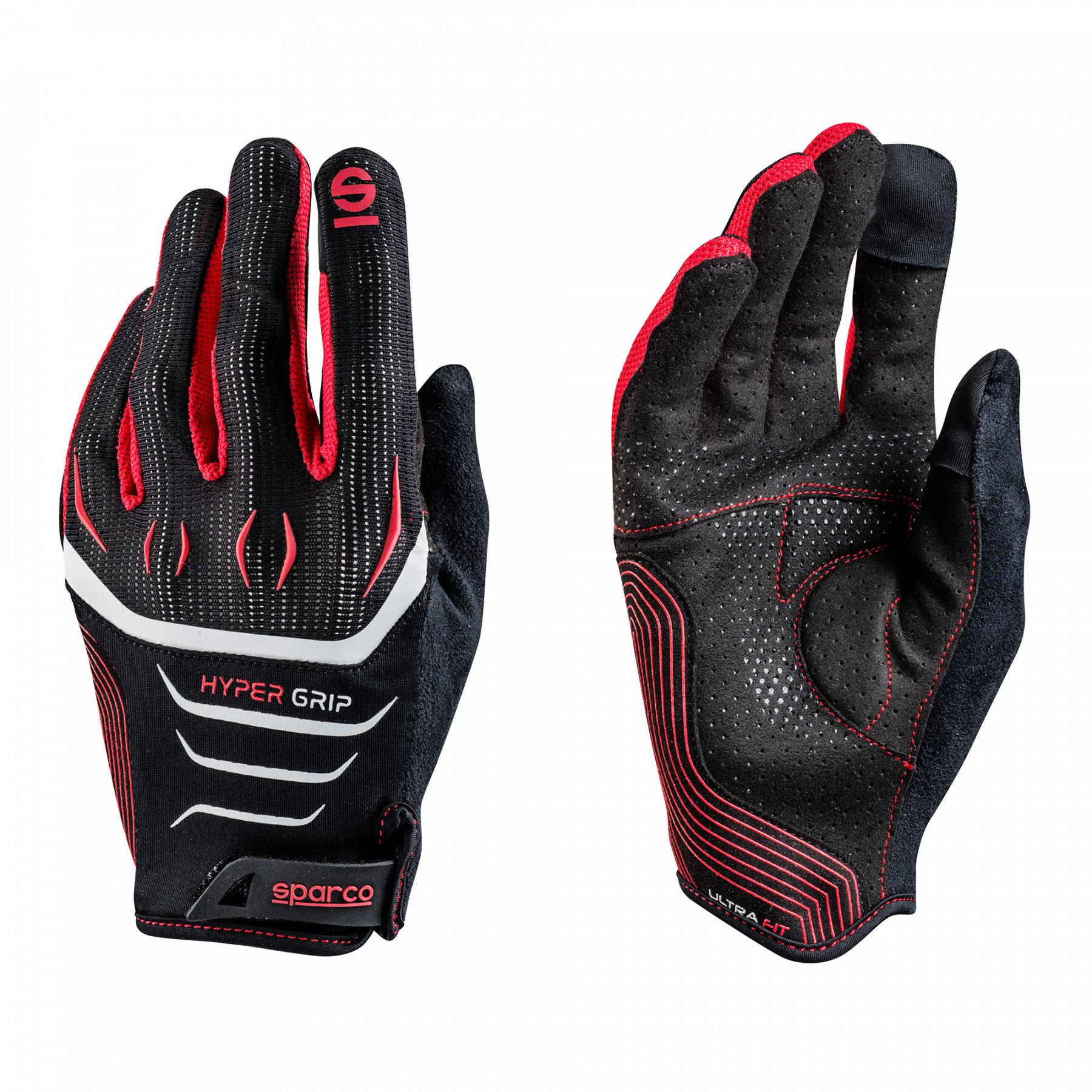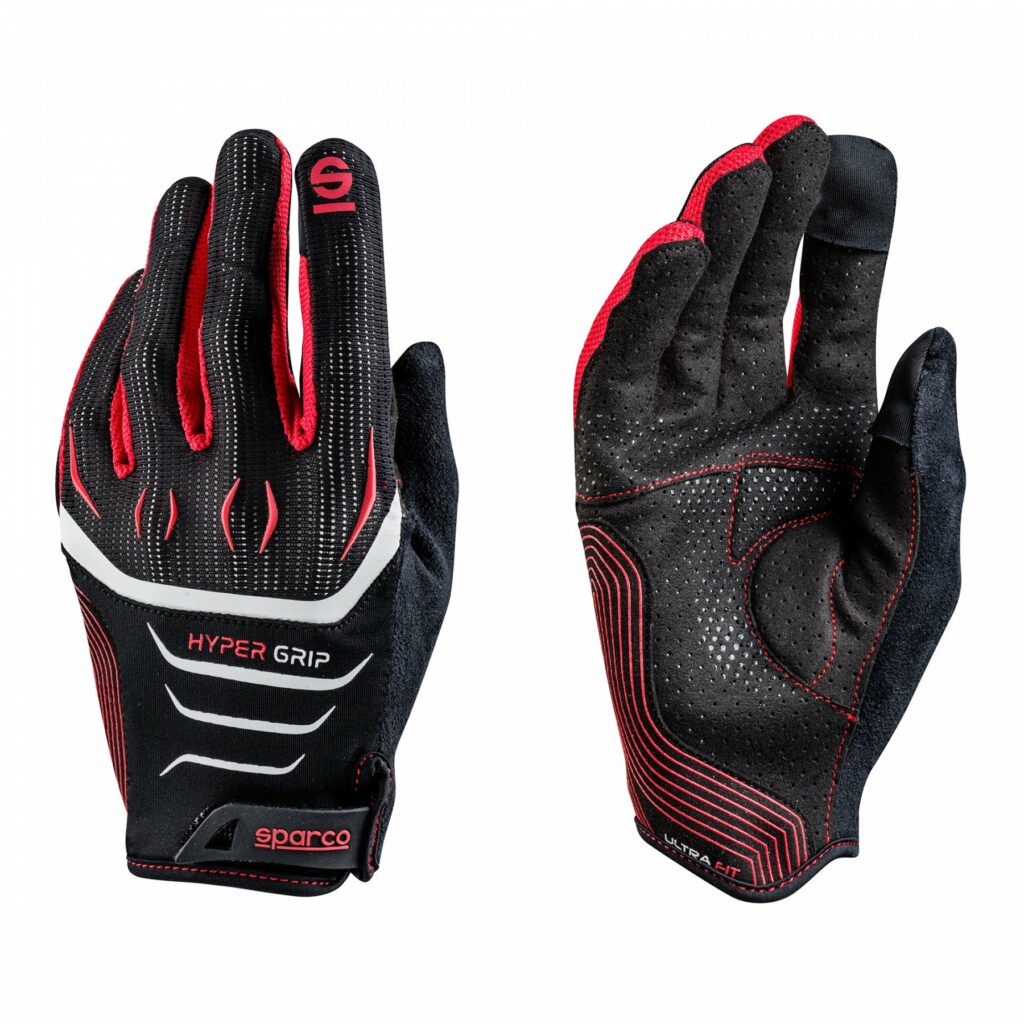 'F33L 8' is a sim racing gear company that mainly makes gloves and caps. Our favourites are the SR2 Sim Racing Gloves, and they are the perfect starter gloves for any sim enthusiast. Their unique design helps reduce hand fatigue, and the gloves provide consistent grip no matter how long you use them. They are super flexible and also offer a rubber grip for your hands. They start at approximately 35 USD, and other F33L gloves are around a similar price range.
One of most hardcore sim racing gear on the market, IMB screams sim racing from every angle. They have around half a dozen glove designs on sale, and each is a sophisticated work of art. They have full-length gloves as well as wrist-length ones depending on your preference.
As far as racing gloves go, these are at the pinnacle of sim racing handwear. Furthermore, IMB also makes sim racing sleeves, socks and shoes. These are products you can look into in the future. The Sim Wear gloves start at 39 GBP (approx 52 USD) and go up to 49 GBP (approx 68 USD) in price. At the higher price points, you can even personalise the design of your gloves!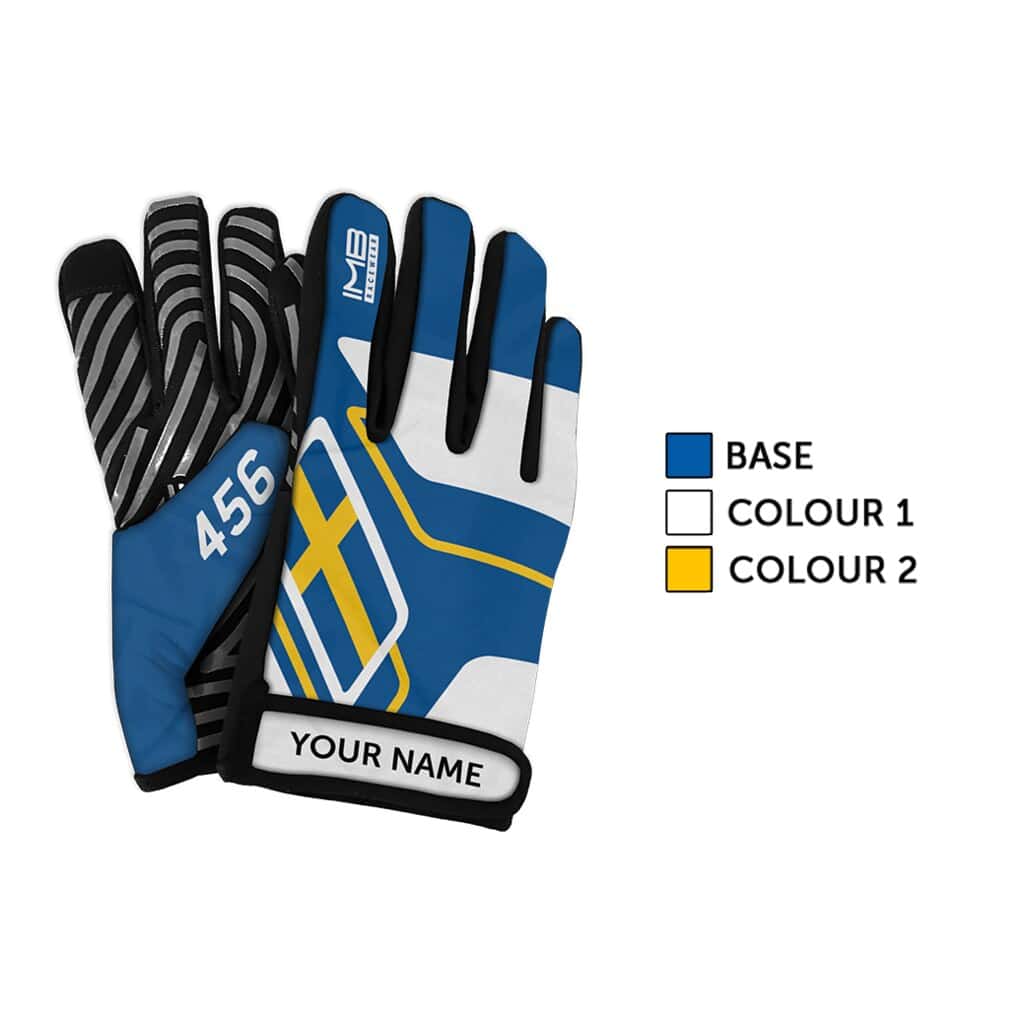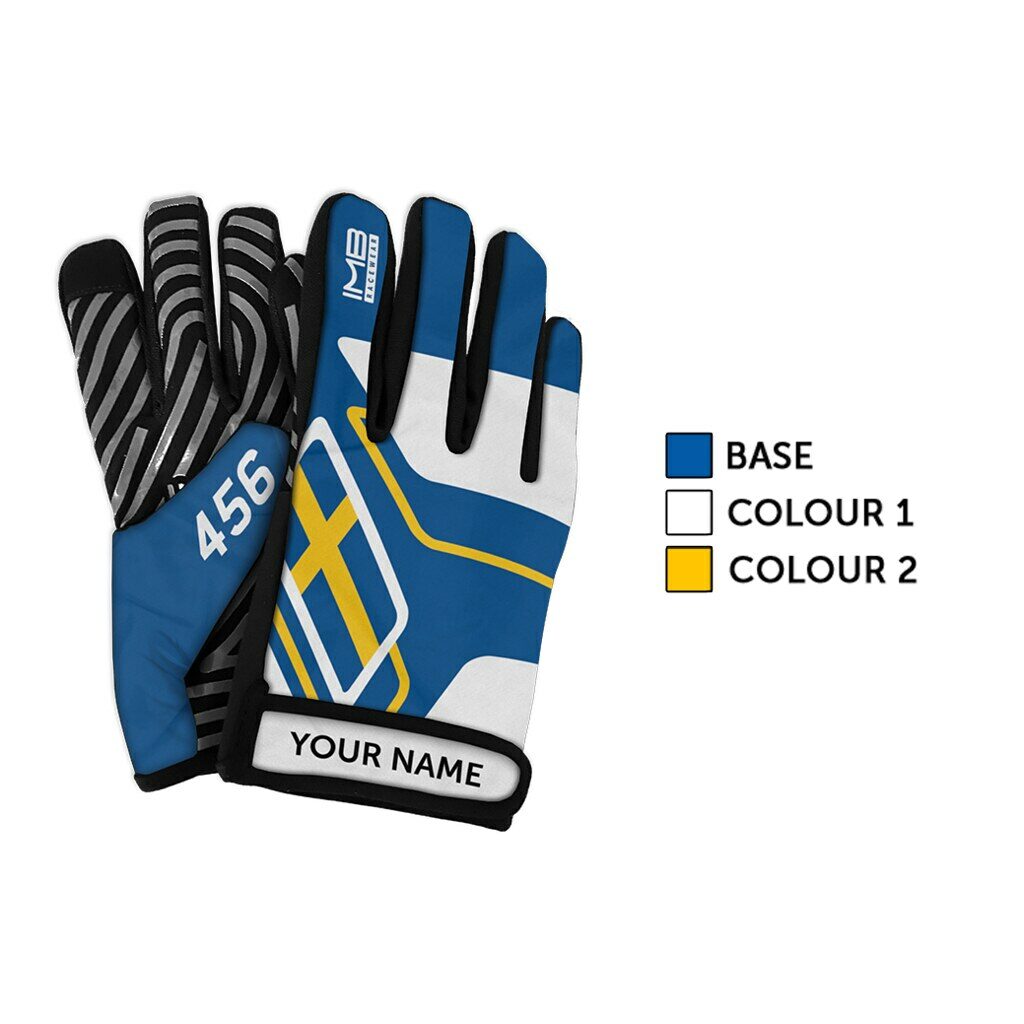 Well, there you have it. This was our not-so-short intro to racing gloves in sim racing and whether you should race with them. Our answer? Most definitely yes! Using racing gloves is just another step on your way to sim racing greatness but it is an important one.
After all, one of the objectives of sim racing is to get as close to real-life racing as possible. And racing gloves are here to help you reach that goal. Who knows, you may even put on some socks on your hands to get a feel first (please don't try that)!
Once you've strapped them on, head on over to The Sim Grid to try out your new gear. For more tutorials and our expertly crafted sim racing lessons, be sure to visit the Coach Dave Academy.