iRacing is a simulator service that runs with a subscription-based model. This means you pay to access the service and buy content like cars and tracks separately.
This can of course become expensive very quickly, especially if you want to buy all the cars and all the tracks that are on the iRacing service. But nobody does this and its a silly move to do so.
If you're new to iRacing or even someone who has been playing for several months and would like to spend your money a bit more wisely, then we recommend that you follow our advice.
Introduction
iRacing is an incredibly immersive and realistic online racing simulator that has gained immense popularity among motorsport enthusiasts. However, some may be hesitant to dive into the world of iRacing due to concerns about cost. Fear not! In this article, we will explore the cheapest ways to get started with iRacing without breaking the bank.
What does iRacing cost?
iRacing costs $13 a month to access the service when purchasing a monthly rolling sub and this gains you access to drive the base cars and tracks.
Base Content
This base content consists of a blend of road and oval tracks like Laguna Seca and Oulton Park to the popular Daytona and Charlotte ovals. With cars ranging from the Mazda MX-5 Cup Car and various tin tops to the super-fast DW12 IndyCar.
We think that the base cars and tracks are a good platform to start your iRacing career and most new drivers will find something that they will enjoy.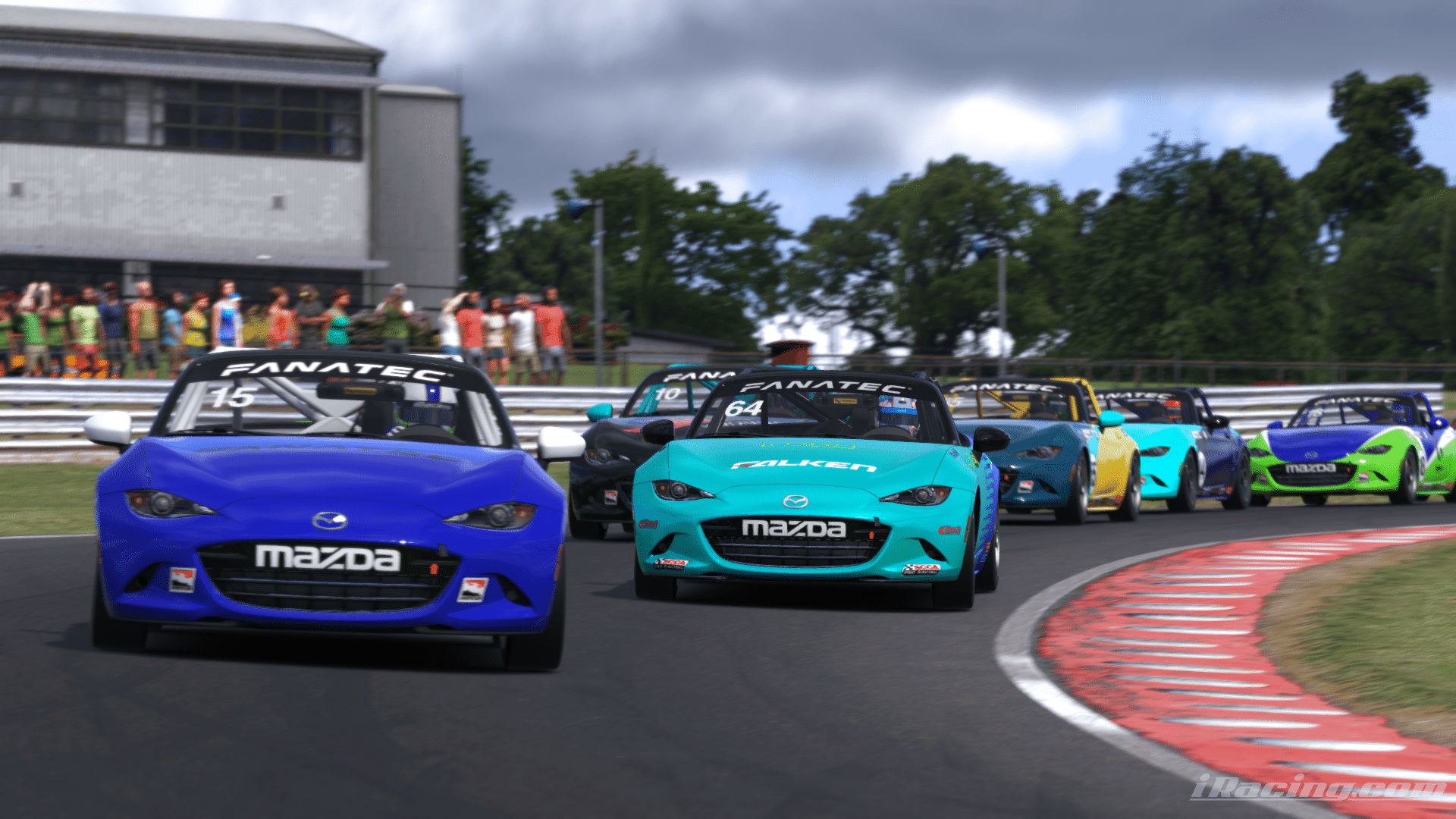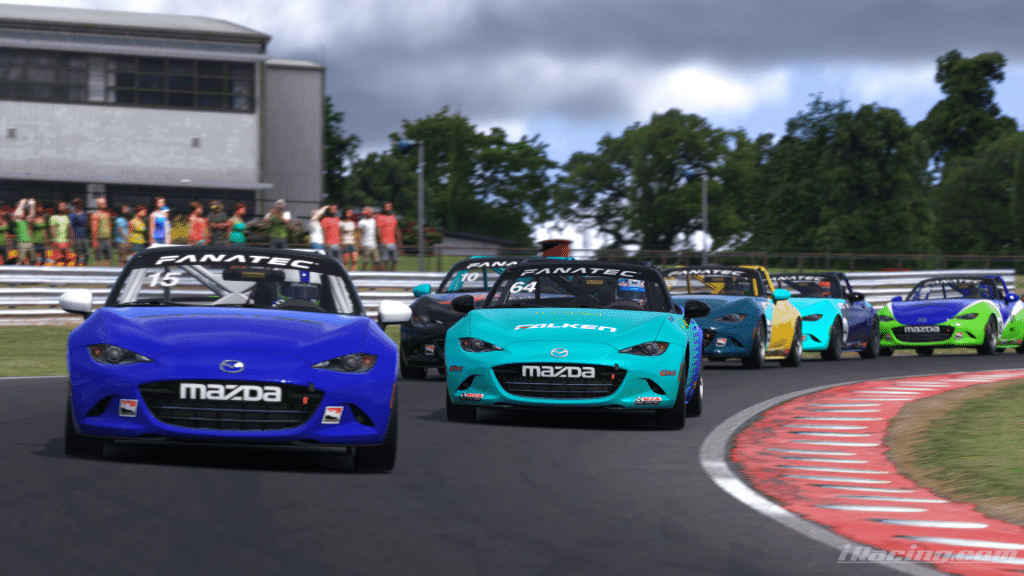 Our recommendation
We do recommend purchasing a monthly sub for a month or two whilst you get a feel for the platform before committing fully to a yearly or 2 yearly subscriptions, which will be heavily discounted, but we will cover that shortly.
For first-time iRacers you can usually find a 40% discount on the website for new accounts as follows:
| | | |
| --- | --- | --- |
| | Regular Price | Discounted Price |
| 1 Month | $13 | $7.80 |
| 3 Months | $33 | $19.80 |
| 1 Year | $110 | $66 |
| 2 Years | $199 | $119.40 |
Black Friday Deals
iRacing has Black Friday specials almost every year where first-time subscribers are offered 50% off the regular rate. A 25% discount is also available if you wanted to re-subscribe or renew your iRacing subscription if it's due to expire and you don't want to pay full price.
Discount When Buying Peripherals
You can also pick up discount codes and free months to the platform when buying peripherals such as Fanetec or even iRacings newest sponsor, Simagic, so look out for those at checkouts.
To put it simply, if you want to get your hands on iRacing, do your due diligence first – it's all about timing. It can seem pricey at first, and it definitely is in the long term, but invariably there are offers to help you out along the way.
Why shouldn't you buy everything?
If you know that you only plan to race open-wheelers and want to start a formula career working from the Formula Vee all the way up to Formula 1, then it makes sense to save money and not buy oval tracks that are normally only raced by Indycar and Nascar.
In Game Purchasing
Tracks can cost as much as $14.95 for each individual one, with cars costing $11.95 for each individual one. This can add up very quickly if you don't plan what you want to race. iRacing does have a catalogue of legacy content at very reduced prices, usually for $2.95, but these are not included in the iRacings eligible cars or tracks when they launch their seasons.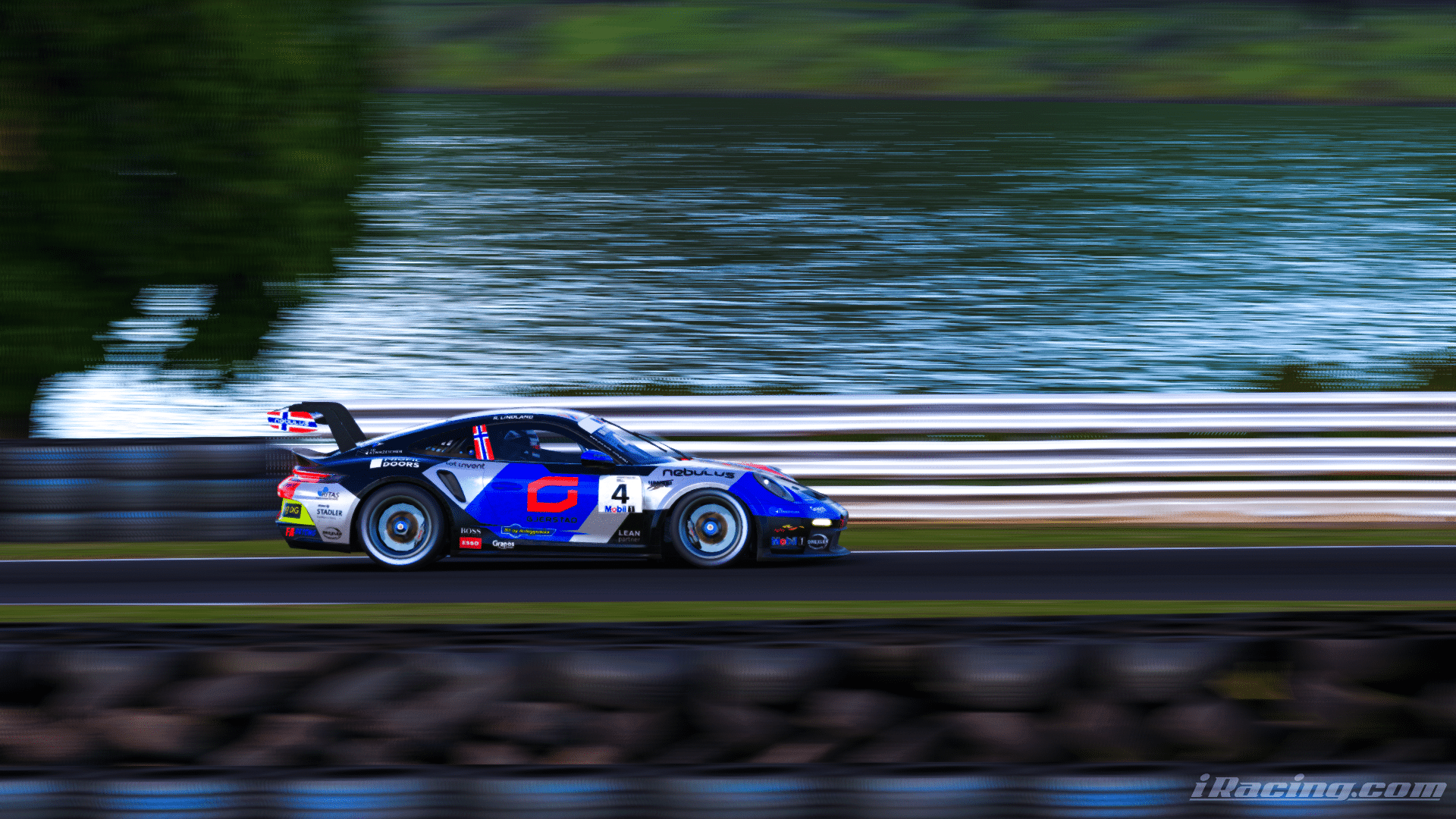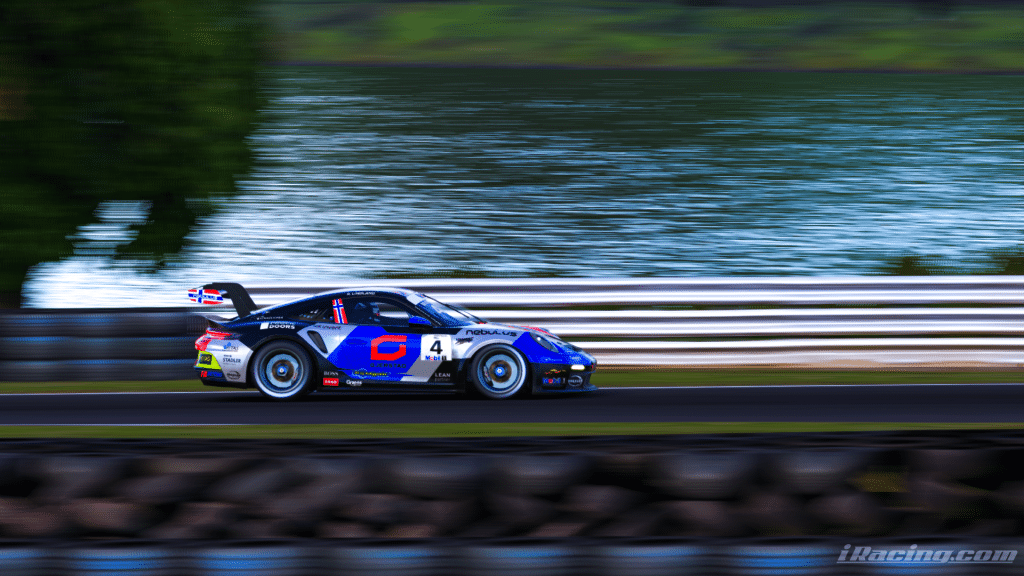 Decide Your Path
We suggest that you look at a racing path that you would like to follow like touring cars and endurance racing and start buying cars and tracks that will be used for those categories. This means that you only buy the exact content that you need as you progress through the licence classes in iRacing.
If you want to learn more about how the license system work, make sure to check out our guide to all things iRacing licences. 
A Helpful Caveat
You can also micro-manage this by skipping four out of the twelve races in a championship and still have your results count towards championship points. This tactic allows you to skip tracks that you don't own without compromising championship results – a helpful caveat in the iRacing system. 
What For Your Next License
When choosing what to buy on iRacing, you need to be smart with your purchases. Waiting until you've got a higher license before buying anything could be a good tactic to employ too. Always consider your options and feel your way around the sim before a big financial commitment will help you out.
Make A Plan
Furthermore, making a detailed plan as to what you will race is a great idea, allowing you to be precise with your car purchases, and allowing you to buy tracks that are common in the series you have bought cars for. You can see what the car and track lists are at each license level before progressing there, so you can really plan out your career and purchase path.
Drive only a few cars
If you plan, for example, to run open-wheelers mainly in iRacing, then we suggest that you stick to open-wheelers and focus on mastering them. Don't buy the Dallara F3 and give up after a few races and switch to a Nascar.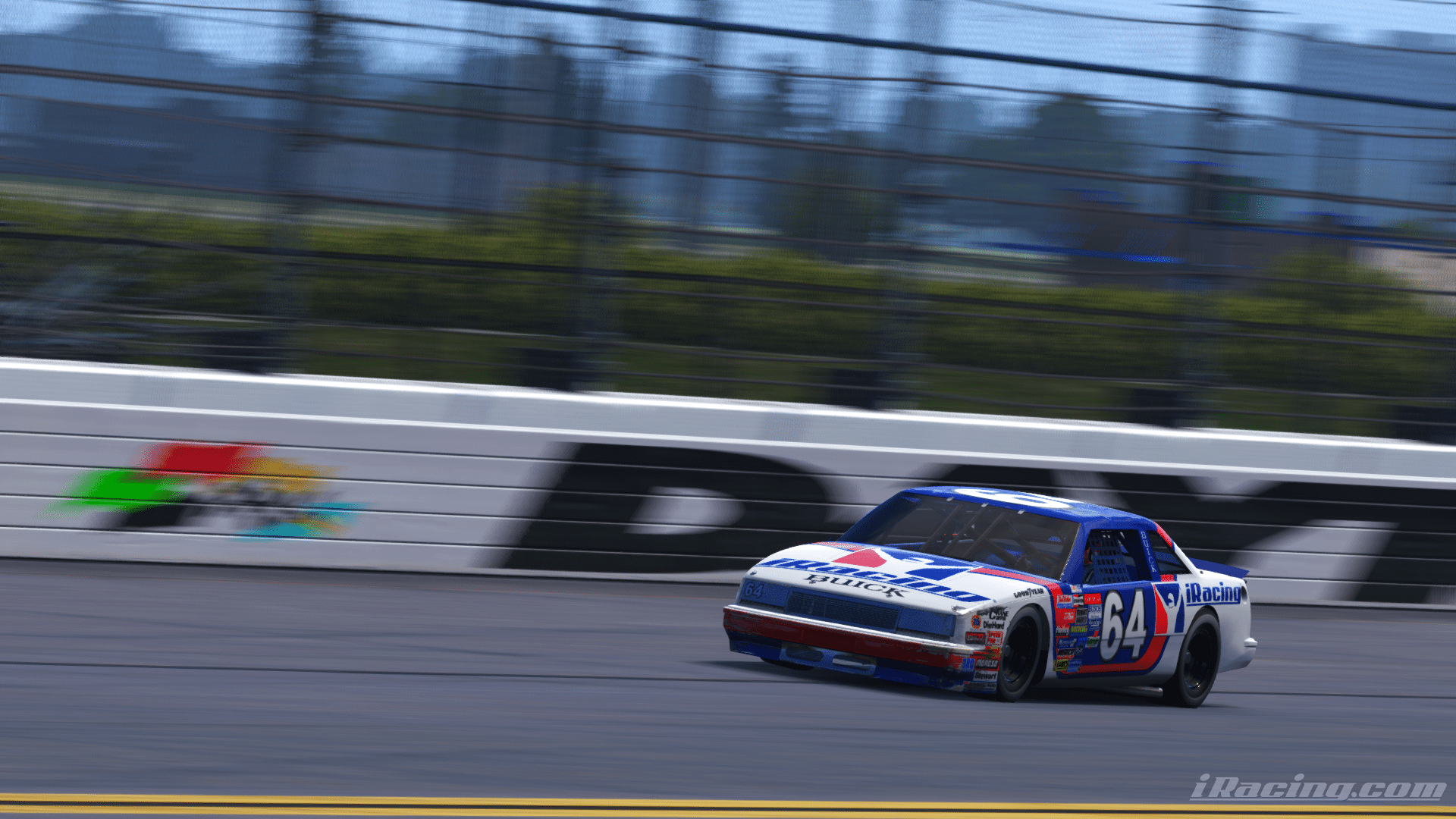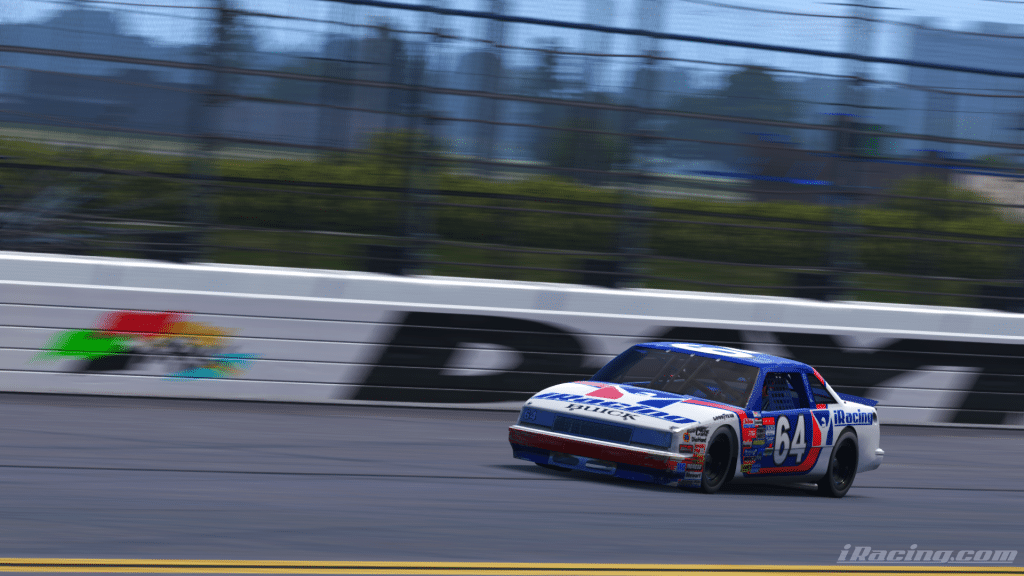 Do Not Switch Every Week
They're completely different disciplines of racing and switching between cars very often prevents you from progressing along a career path that will take you from a rookie Formula Vee driver all the way to an iRacing Grand Prix Series F1 Champion. This will of course save you lots of money overall and make you a much better driver.
Be A Better Driver
iRacing makes incredibly precise and realistic machinery, but don't let that fool you. Sticking with a discipline and mastering it is a better route to take financially, but also as a driver. You will be surprised as to how different driving a high-downforce car is from driving a Porsche Cup car in the iRacing Porsche Cup Series, which you can learn more about here. 
There are a huge amount of cars available to you on iRacing, so why don't you check out our recommendations of the best cars in iRacing to help you decide exactly what you want to drive?
Make Your Racing Cheaper
There are a number of ways that you can make your racing as cheap as chips, quite literally, where if you're not bothered about a progression path or an iRacing season and just want to have fun, you never have to spend a penny aside from your monthly or yearly subscription and here is how.
Participate In Rookie Races
The Rookie and D class series is designed specifically for beginners and offers free content within iRacing's subscription plan itself – no additional purchases are required! These races provide an excellent opportunity to learn basic racecraft while competing against other newcomers.
You can choose to stay here forever if you really want to because iRacing is always adding additional content to the base package. At Rookie and D license almost all cars and tracks are free, so you can even do full 12-week seasons on the base content. With the GR86 being a popular choice.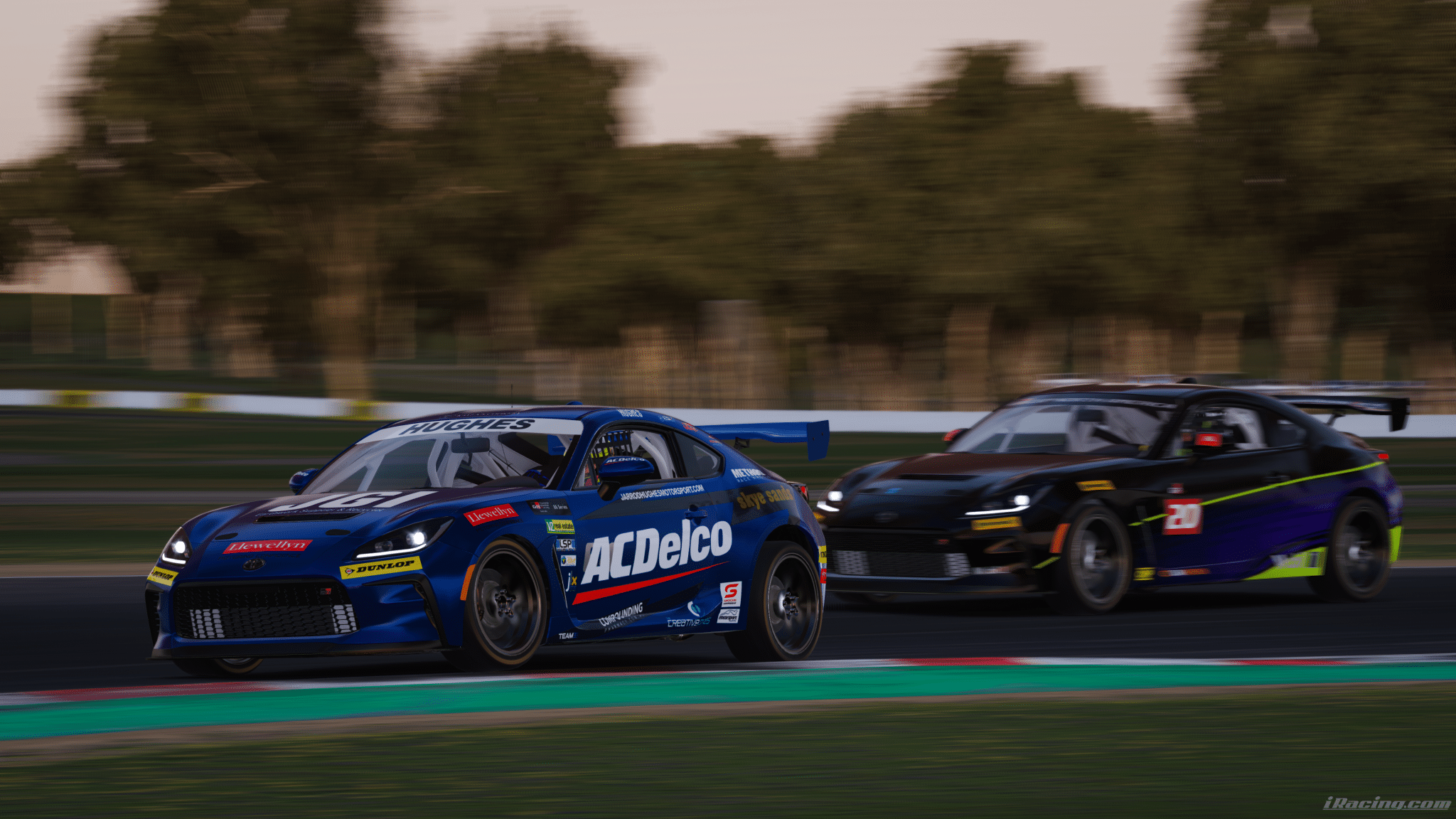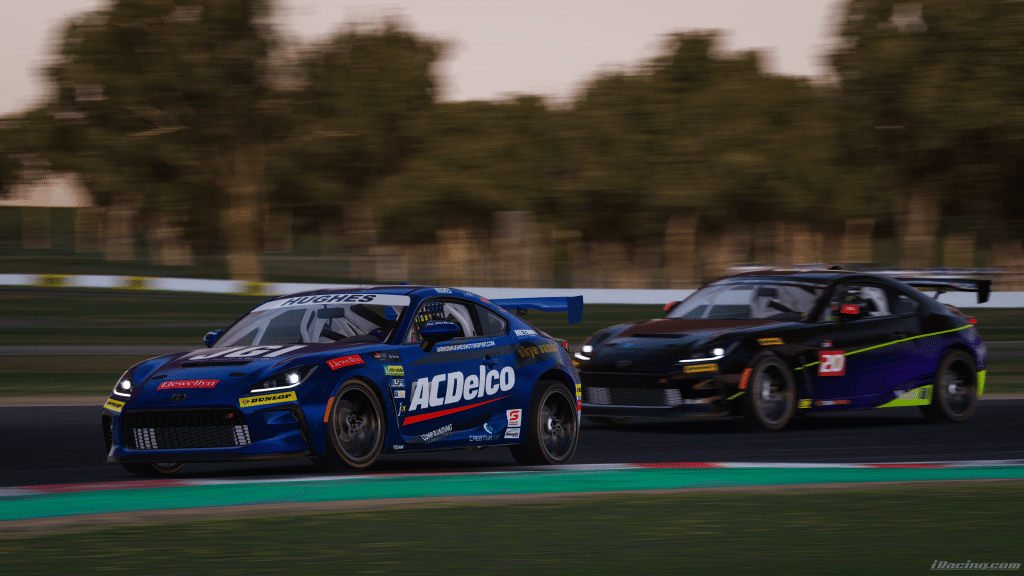 Find A League
Engaging with leagues or communities within iRacing can be a cost-effective way to participate in organized races and events. These groups often have their own schedules, which means you won't need to purchase additional content beyond what is provided by the league.
You will be able to find lots of leagues out there only using base content also and a great place to start your search is on the SimGrid platform. Where almost 400 communities reside hosting races.
Our iRacing money-saving checklist
Look for discounts, especially if you're a first-time subscriber
Choose your career path and only buy what you need
Use the annual Black Friday Special for huge discounts
Buy content in packs of 3 to get 10%+ off
Skip races on tracks you don't own
Find league races that offer full season on base content
Final thoughts
Getting into iRacing doesn't have to be an expensive endeavour if you approach it strategically. By starting with basic equipment, taking advantage of promotions, participating in free races, joining leagues/communities, and gradually investing in additional content over time – all while keeping an eye out for discounts – you can enjoy the immersive world of online racing without breaking the bank.
So buckle up, hit the virtual track, and let your racing dreams come true! iRacing is definitely one of the best ways you can get close to a racing career without racing real cars. The safety rating system and licence classes mirror real racing and can become very immersive.