iRacing has a vast range of cars available for purchase, covering everything from dirt ovals, endurance racing, Nascar and even Formula 1. However, most people tend to have their favourites and typically limit themselves to racing only a handful of cars.
In this list, we will specifically cover road racing as this is what Coach Dave Academy specialises in.
On this basis, these are our Top 5 cars that we recommend you purchase in iRacing that we think have the best balance of driving enjoyment, high driver participation, the most popular series, ranging all license levels, as well as thriving support for setups and performance information.
Ferrari 296 GT3
We kick things off with one of the latest editions in the iRacing catalogue of cars, the Ferrari 296 GT3.
A GT3 was always going to make it onto our list because GT3 racing covers a lot of the top road racing series available to you, plus they are super popular and always in demand. The Ferrari 296 GT3 also means you cover four separate license levels making this incredible value for money.
As soon as you graduate from rookies, you will find yourself with the D license, you will also find the Ferrari 296 GT3 Challenge Series, which is your fixed setup series at D license.
This lets you get a taste of GT3 racing early doors before you progress up to the VRS Endurance at C license, the VRS Sprints at B license, which you can read about here and both the IMSA Endurance and Sprints at B & A license respectively.
We go into incredible detail with the Ferrari 296 GT3 Guide here. This will set you on your way to understanding the Ferrari 296 GT3 better and prepare you for your road racing career.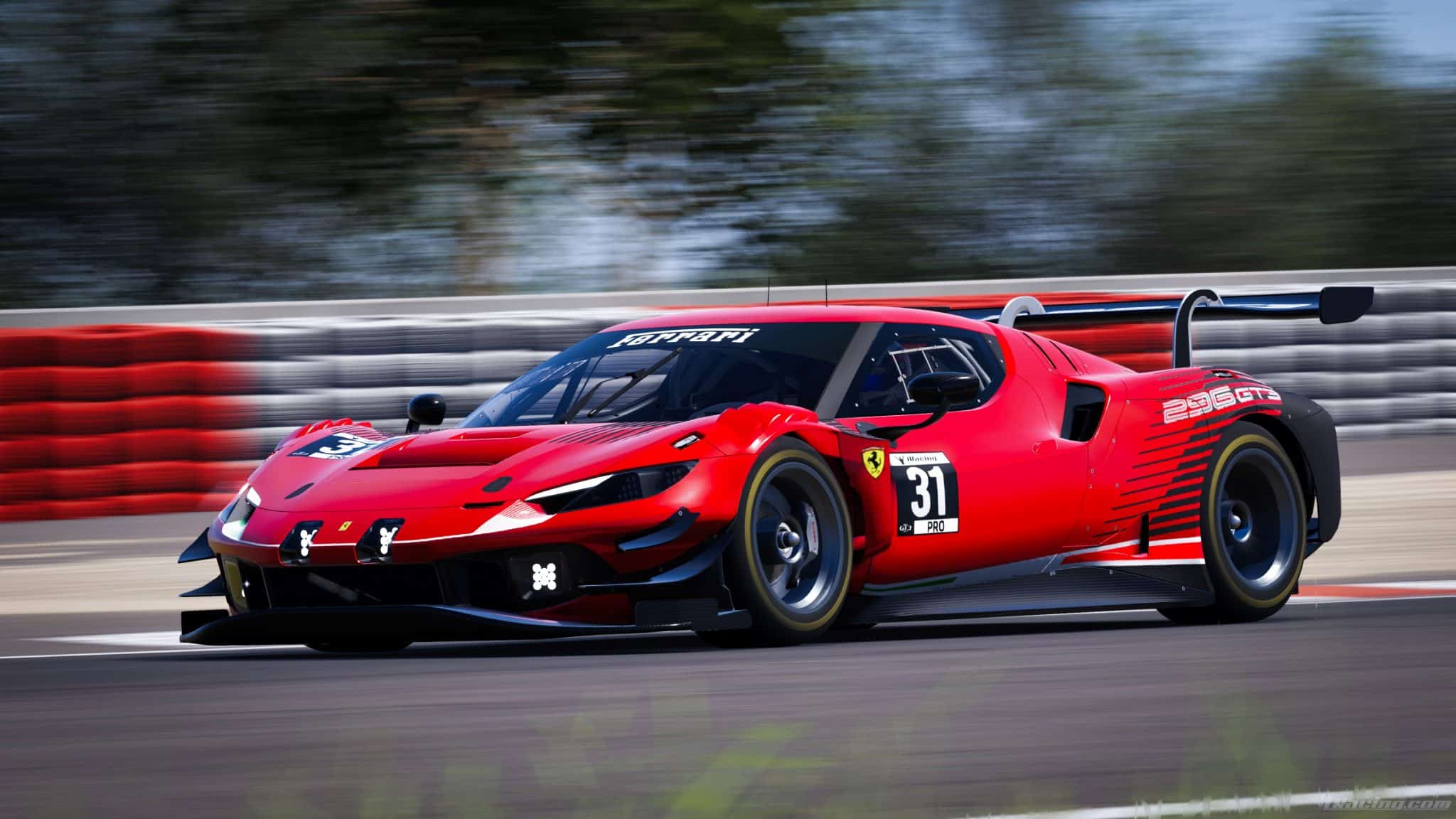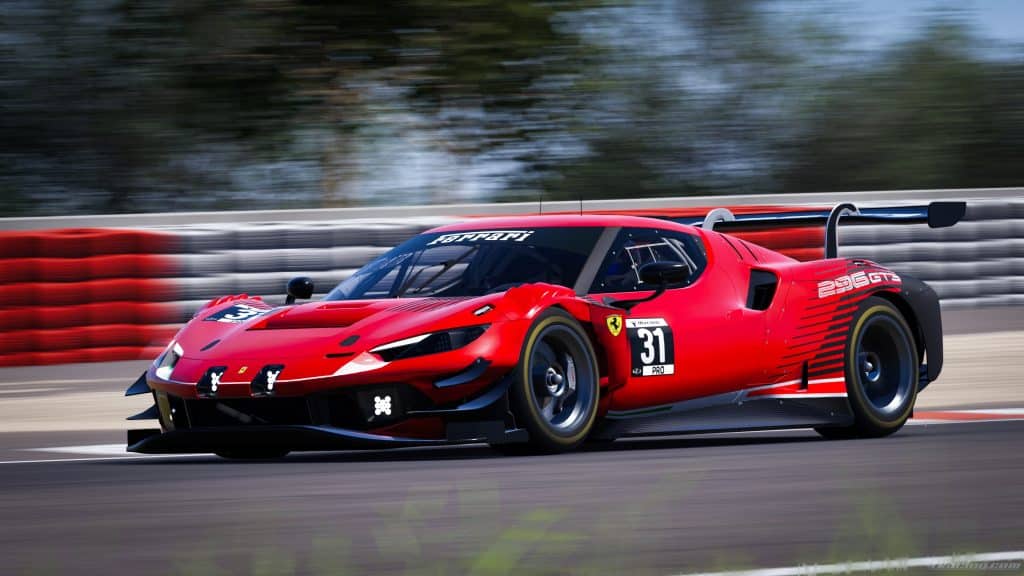 BMW M Hybrid V8 GTP
The selection of GTP cars in iRacing has grown to four in 2023, but still, we chose the very first GTP to make it into iRacing, the BMW M Hybrid V8. It is mighty close to the title of the fastest GTP car right now which is seemingly between the BMW and the Cadillac V Series.R GTP.
We have chosen the BMW M Hybrid V8 however because of the extra versatility it brings in the series you can enter, again making it an incredible value for money pick.
You can race this car in the BMW M Sim Cup with a D license or higher, which generally consists of two-hour races, one race per month, sort of like its own special event series just for the GTP and the BMW M4 GT3.
Just like the Ferrari 296 GT3 you also get to experience GTPs at B license with the IMSA endurance and then the IMSA Sprints open and fixed at A license, which you can read about here.
We have the perfect BMW M Hybrid V8 Guide for you to get stuck into, this will cover all you need to know about this incredible machine.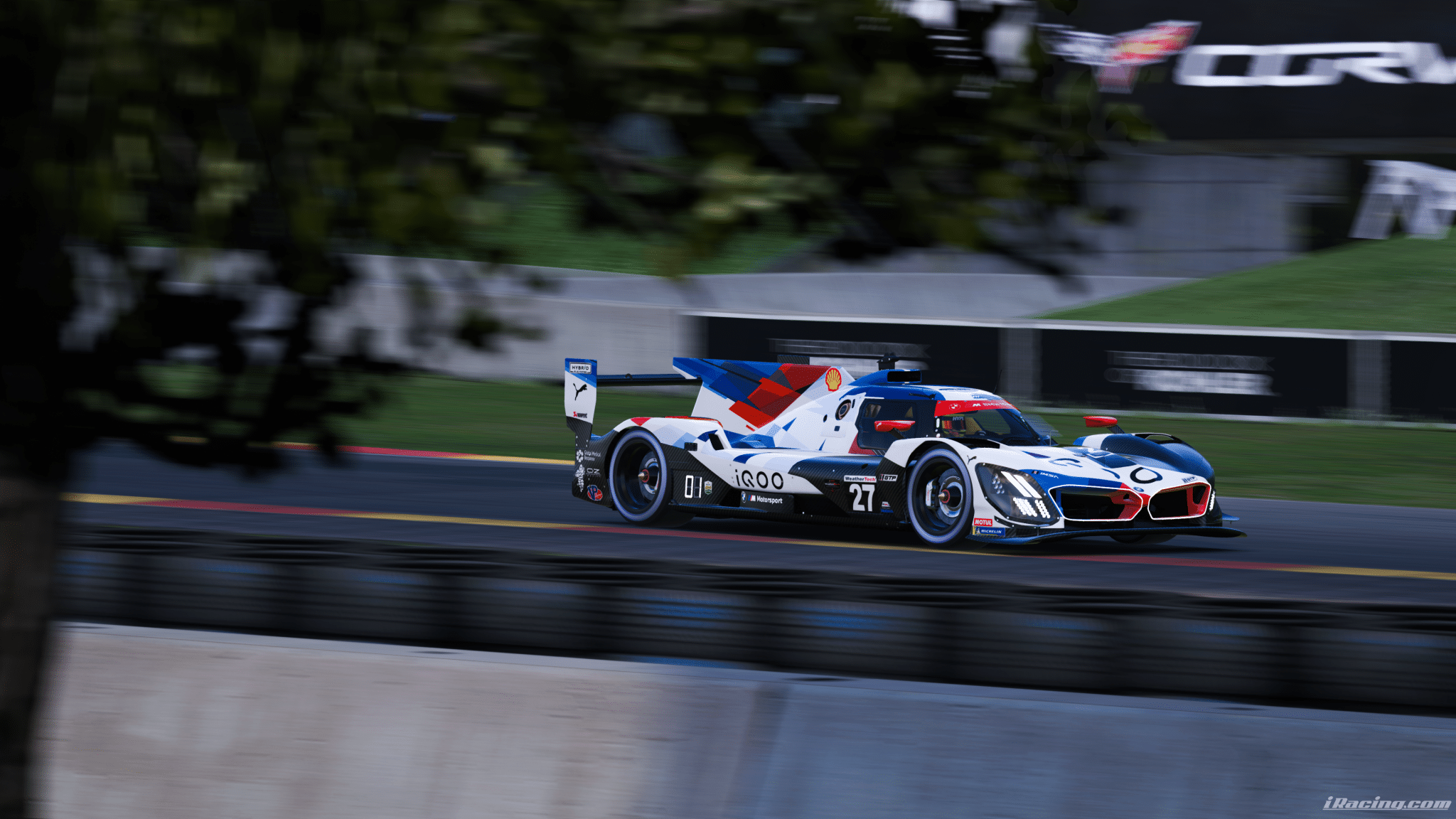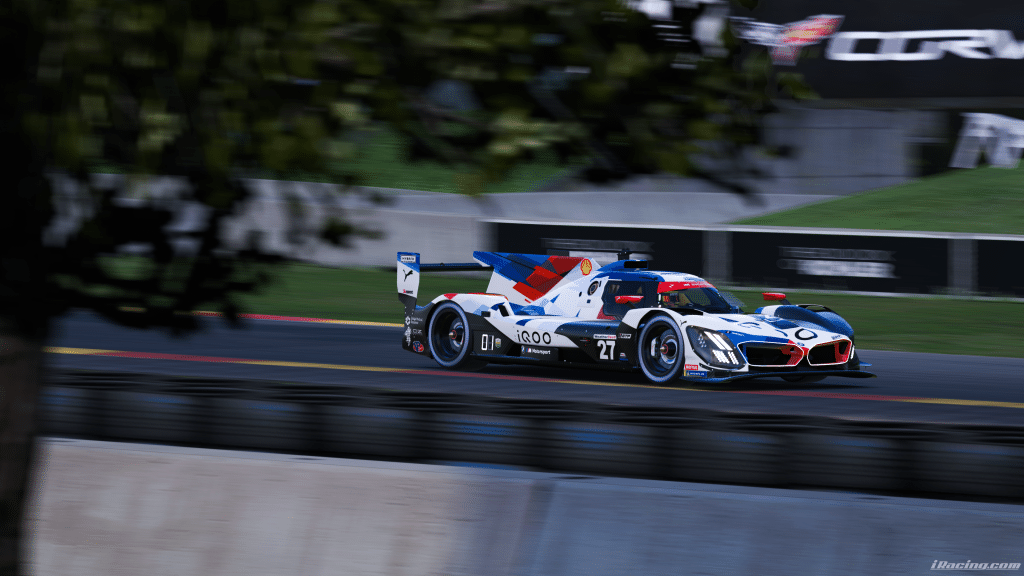 Mercedes AMG GT4
The Mercedes AMG GT4 is the fastest GT4 in the iRacing roster and we think this is a machine you should be choosing in your top 5 cars to buy on iRacing because it adds another dimension to your roster and opens up multiple more series for you to compete in at numerous license levels.
Again at D license, you get to experience the GT4 Falken Tyre Challenge which is fixed setups, so you don't need to worry about being a setup master just yet and can focus on your racing.
When comfortable in GT4s you can graduate to a C license and get involved with the Falken Tyre Sports Car Challenge, we have the perfect article for this series. This series is an open setup series, which would also be your first adventure into multiclass racing on the platform, pairing the GT4s with the Ligier JS P320 LMP3 car.
We cover all of the GT4s in more depth with our Best GT4s in iRacing guide. You should give this one a read.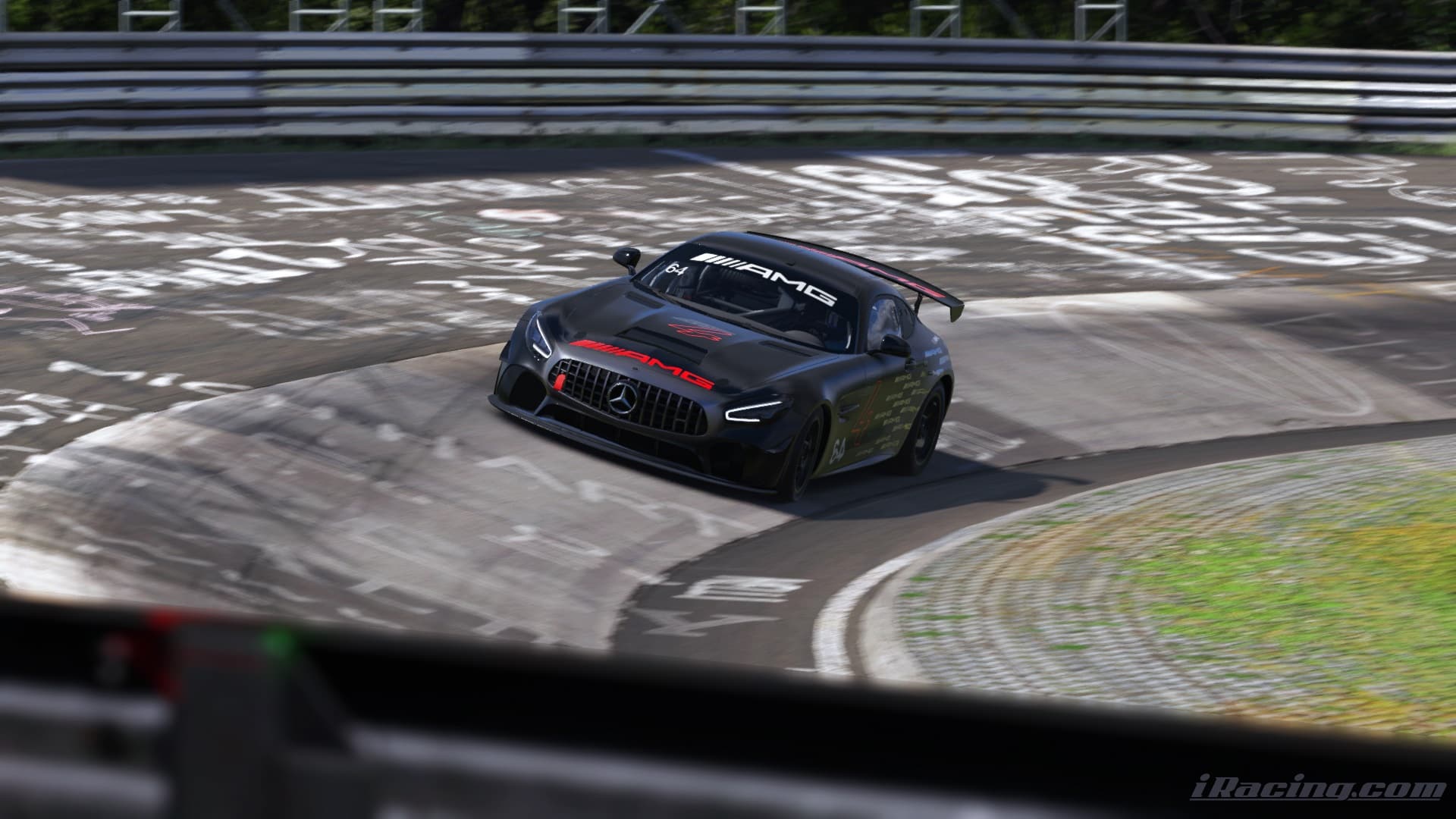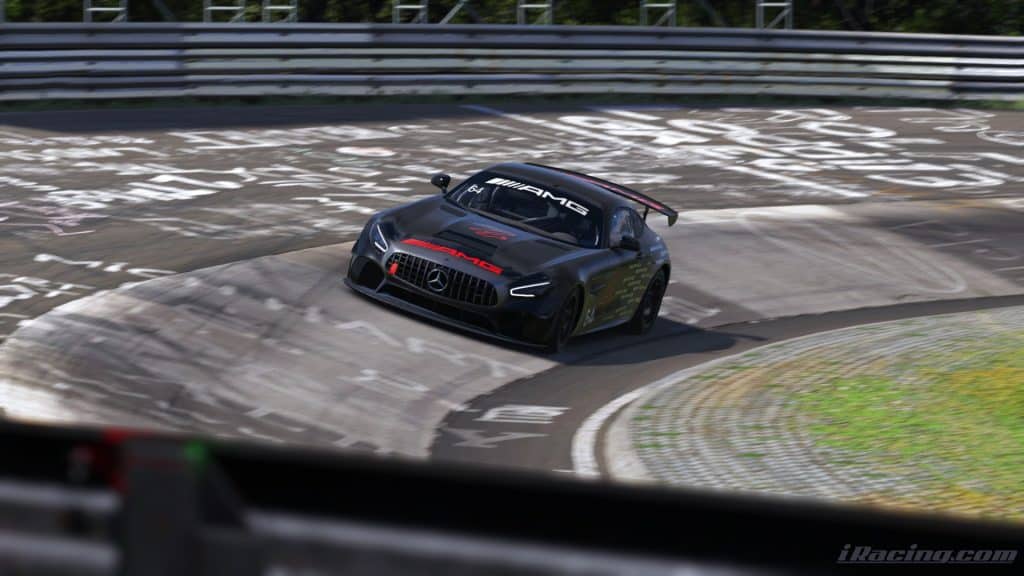 Porsche 992 GT3 Cup
The Porsche 992 GT3 Cup car brings you a unique tin-top racing experience. You will be acquainted with this beast when you get your C license and you will have the option to race in either the fixed setup or open set-up Porsche Cup Series.
This paves the way for you if you want to reach the pinnacle of road racing, as the Porsche 992 GT3 Cup car plays host to the qualifying series, contender series and eventually, if you are good enough, the Porsche Tag Heuer Esports Supercup Championship. Where only the best road racing drivers will race for a grand prize of $200,000 USD.
Depending on your finishing positions in the qualifying series, you will be granted with your Road Racing Pro license.
We have three fantastic guides for you to read, Firstly we have the iRacing guide all about the Porsche Cup Car itself. Secondly we have the Porsche Cup Series Guide explaining all you need to know about the series it races with. Finally we cover how to obtain your Pro license. All great reads if you want to become a Porsche Cup master.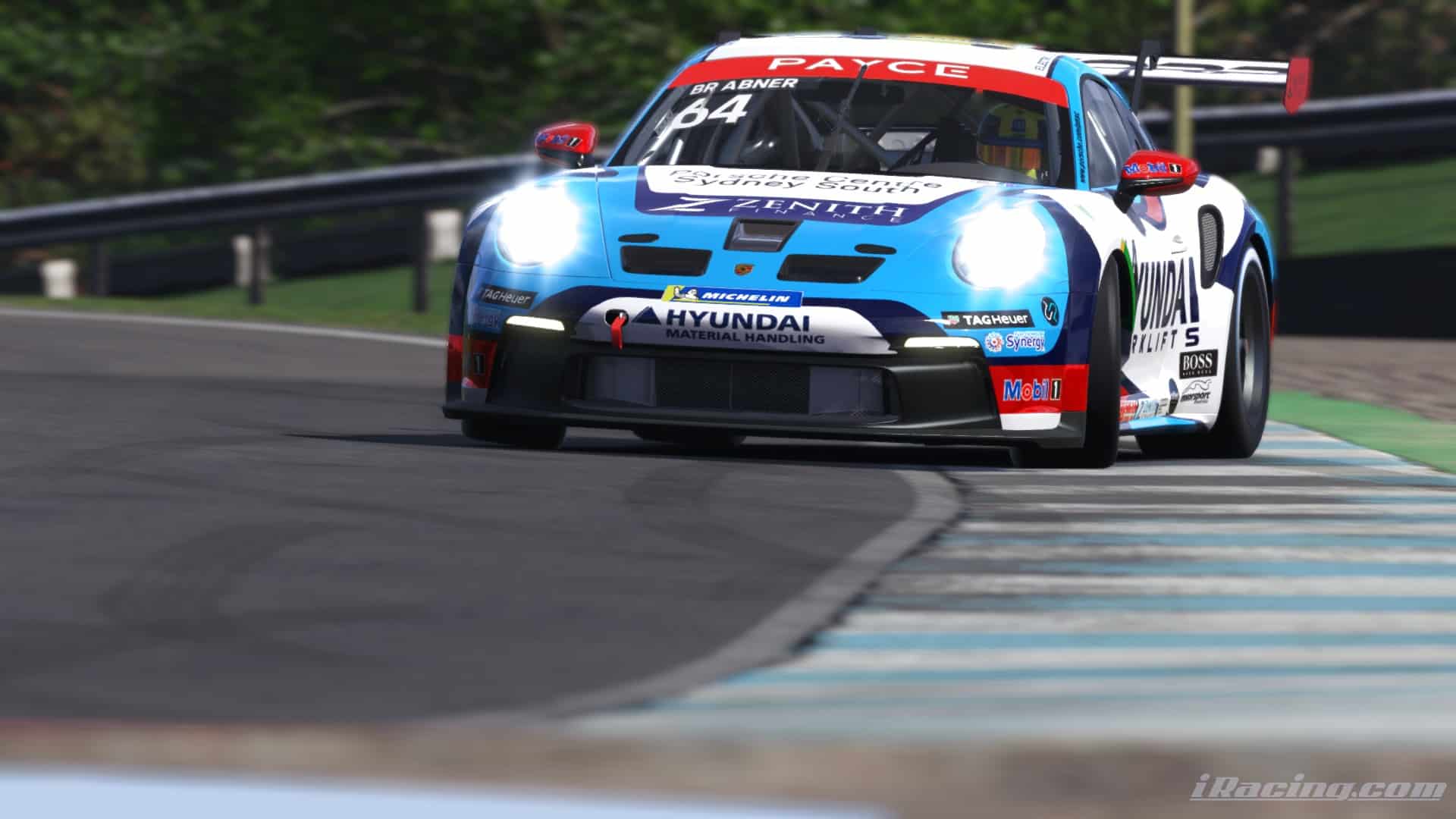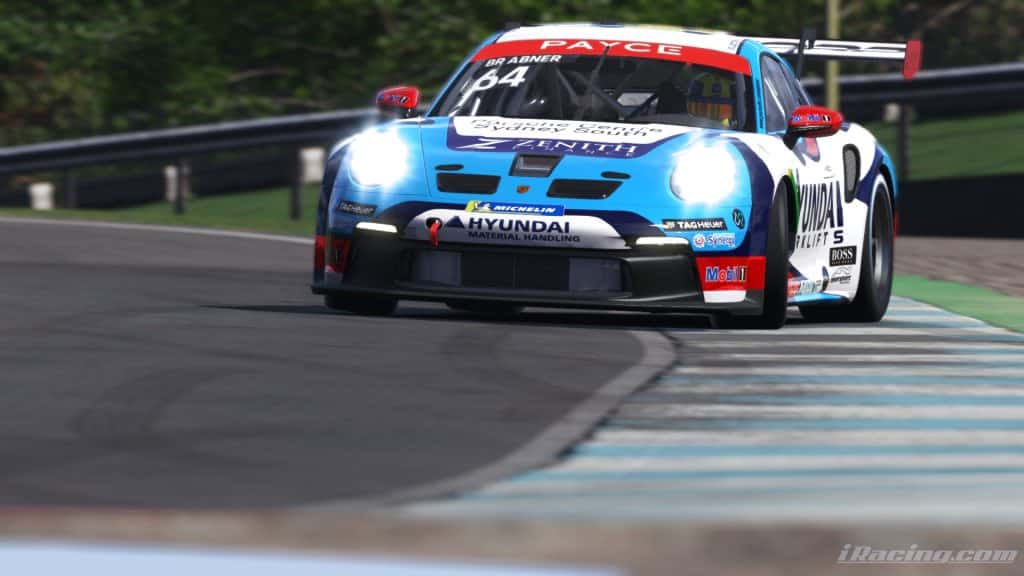 FIA Formula 4
If you want to venture into the world of Formula racing, you look no further than the officially sanctioned FIA Formual 4 car.
The FIA Formula 4 challenge will greet you at D license and this is one of the more popular series on the list, with anything between 3 and 8 splits for most time slots being the standard most weeks.
If you can master the FIA Formula 4 car, iRacing have launched a brand new officially sanctioned FIA F4 Esports Regional Tour too, with the Americas, Asia Pacific and Europe North and South competitions running in tandem over the usual 3 month iRacing seasons.
Bringing you added value to this little machine. You can read up on everything you need to know about the FIA Formula 4 Car with our FIA Formula 4 Guide here.
You can then get to know all about the FIA Formula 4 Challenge series with our guide that covers all you need to know to get racing.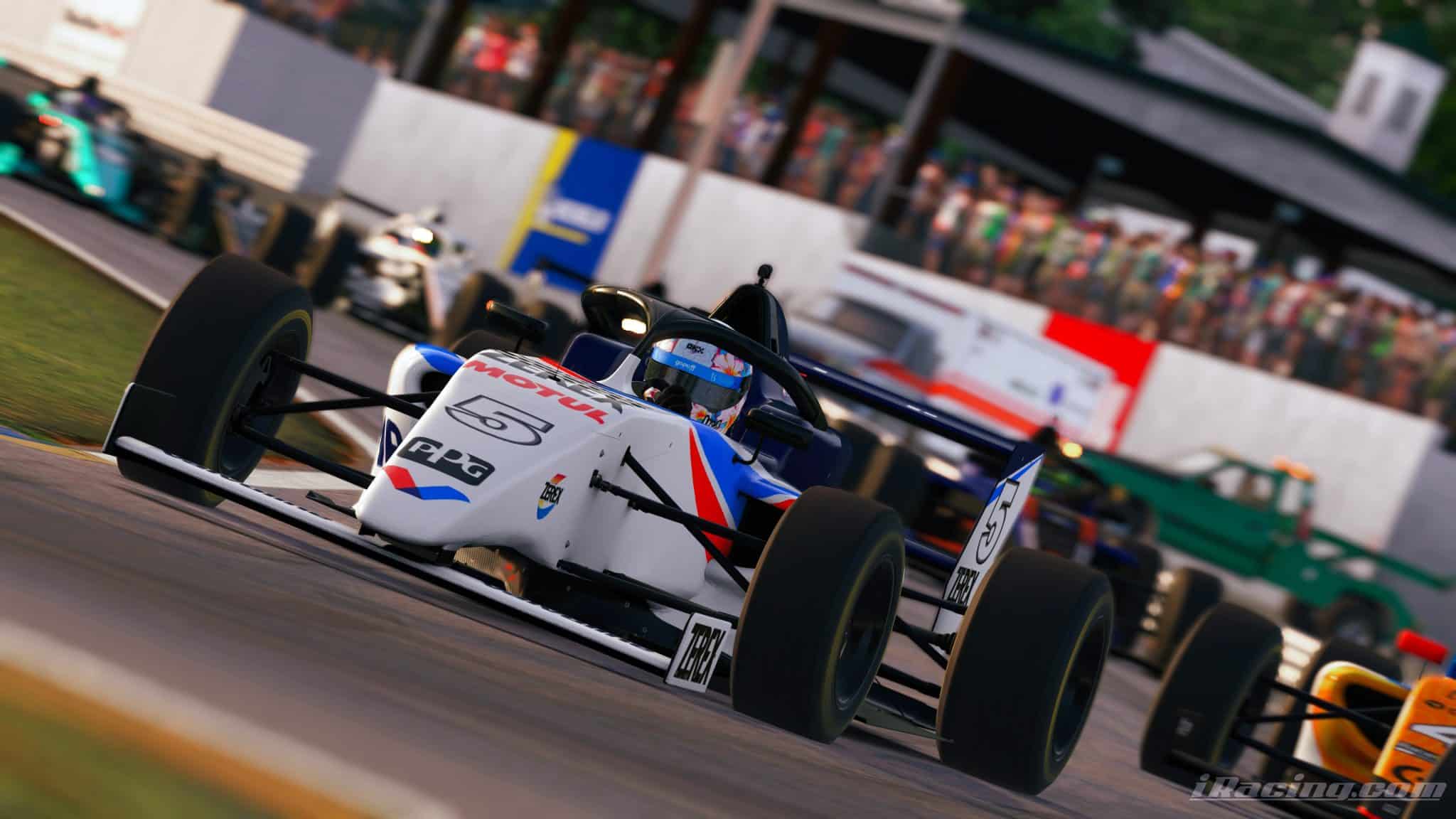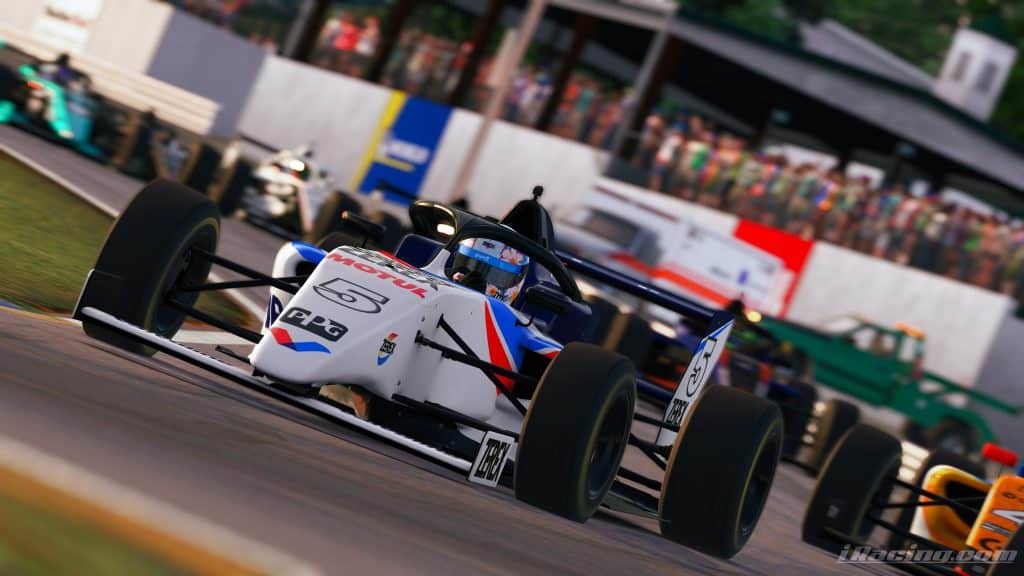 Honourable mention
The Dallara P217 LMP2 is a prototype car that's designed for endurance racing and normally competes in multi-class races. Its 600hp V8 engine coupled to a 6-speed gearbox, traction control and lots of downforce means that it can be driven by drivers of varying skill levels as long as they meet the licence requirements. Driving this car isn't about outright speed and is more about consistency, traffic management and strategy.
Thankfully, Coach Dave Academy have a full setup bundle for the Dallara P217 LMP2 that includes both qualifying and race setups as well as telemetry data, a best lap replay file and an onboard lap video. These setups are built by the best sim racers and tested thereafter by professional racing drivers to ensure that you can get the best out of the Dallara P217 LMP2.
A Class B or higher license is required and the four main series that this car may be raced in are the IMSA Endurance Series (160 mins), the IMSA Sprint Series open (45 mins), the IMSA Sprint Series fixed (35 mins) and the LMP2 Prototype Challenge (20 mins).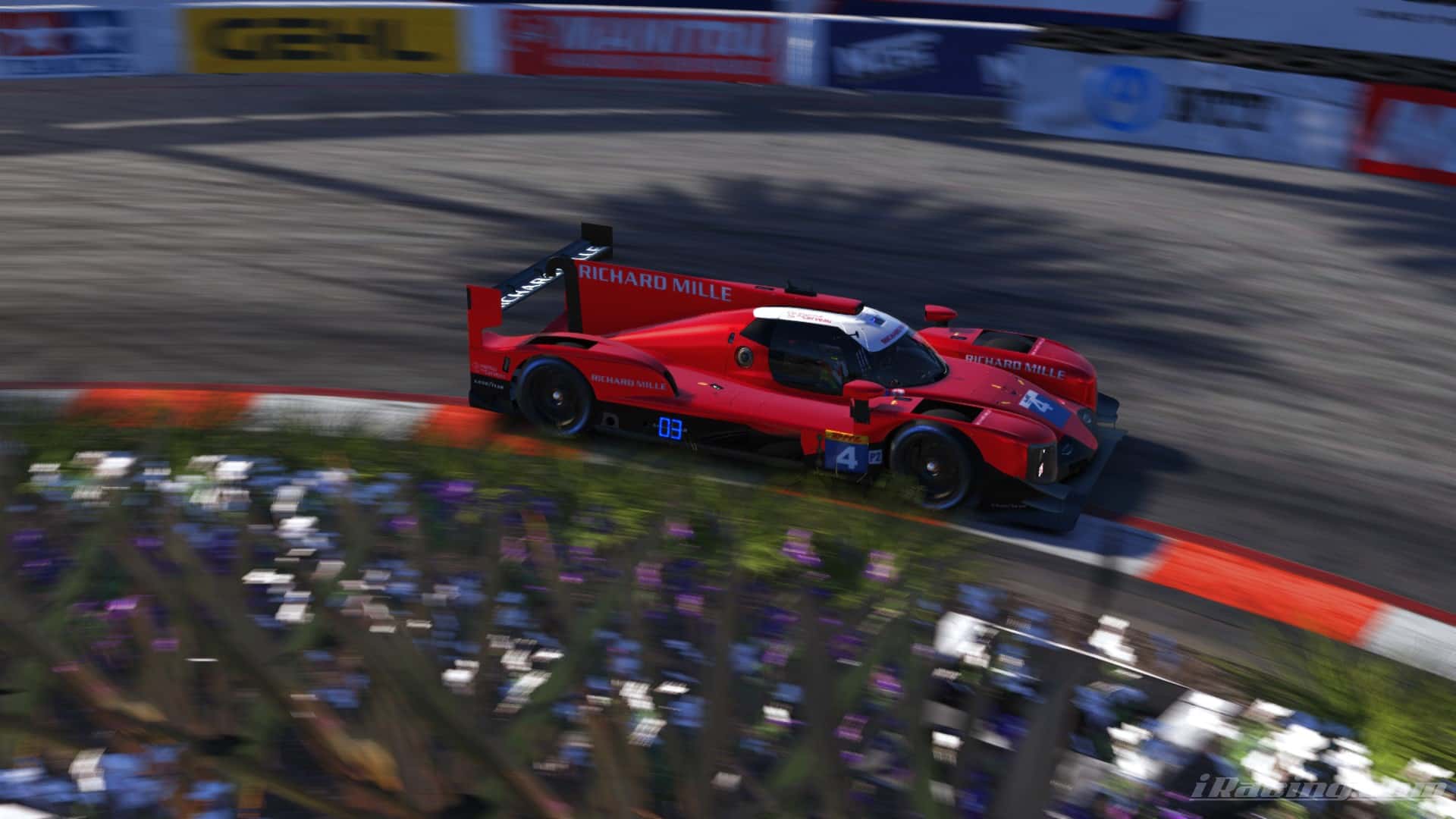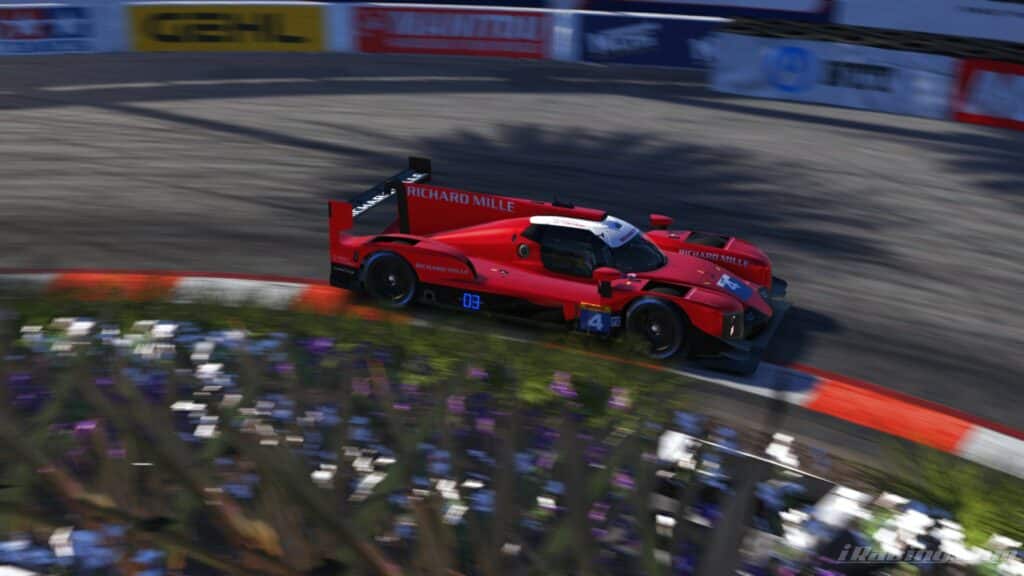 Final thoughts
Well, that's it ladies and gents, this is our top 5 best cars to buy on iRacing for your Road Racing career. We believe purchasing these 5 cars puts you in good stead to cover almost all variations of road racing from GT, Prototypes, Tin-top & Formula racing.
This selection also spans every single license level after rookies, so you can be sure you are set up to progress from D, C, B, A and even the Pro license level if you are fast enough.
The cost of each car remains the same, so each machine will set you back $11.95 USD, but paired together in a bundle gets you a multiple purchase discount of 10% saving you $6 USD meaning the total cost to buy these would be $54 USD.
We think this is incredible value when you know you have the opportunity to enter no less than 27 of the different official series on iRacing, along with 11 different special events and progress through every license level available.
If you included the series that uses the free cars, you are set up to race in 35 different series on the platform.