Multi-class endurance racing is popular worldwide but tends to be difficult for beginners to access – lengthy races and the need for more than one driver to share the car often act as an entry barrier for many. However, iRacing's European Sprint Series takes the best parts of multi-class racing and condenses it into a much more manageable format that's accessible to drivers of all skill levels.
The cars
Similar to real-world multi-class endurance racing, iRacing's European Sprint Series comprises three vehicle classes. These classes are a mix of prototype and GT cars with varying performance.
GTP Class
Grand Touring Prototype (GTP) is the premier class in ESS, featuring cars that represent the pinnacle of prototype technology with performance to match. iRacing currently has two cars in this category that feature hybrid technology and huge amounts of downforce, fast cornering and very high top speeds.
BMW M Hybrid V8
BMW M Hybrid V8: The car is based on a Dallara-built chassis featuring a BMW twin-turbo V8 engine and a 50kW electric motor. The car currently competes in the real-life IMSA SportsCar Championship and has already won one race. It will be entering the FIA World Endurance Championship next year.
Cadillac V-Series.R
Cadillac V-Series.R: Based on the same Dallara chassis as the BMW, the V-Series R uses a normally aspirated V8 engine combined with a 50kW electric motor. The V-Series.R has already won two races in the IMSA SportsCar championship and finished third and fourth in the 24 Hours of Le Mans.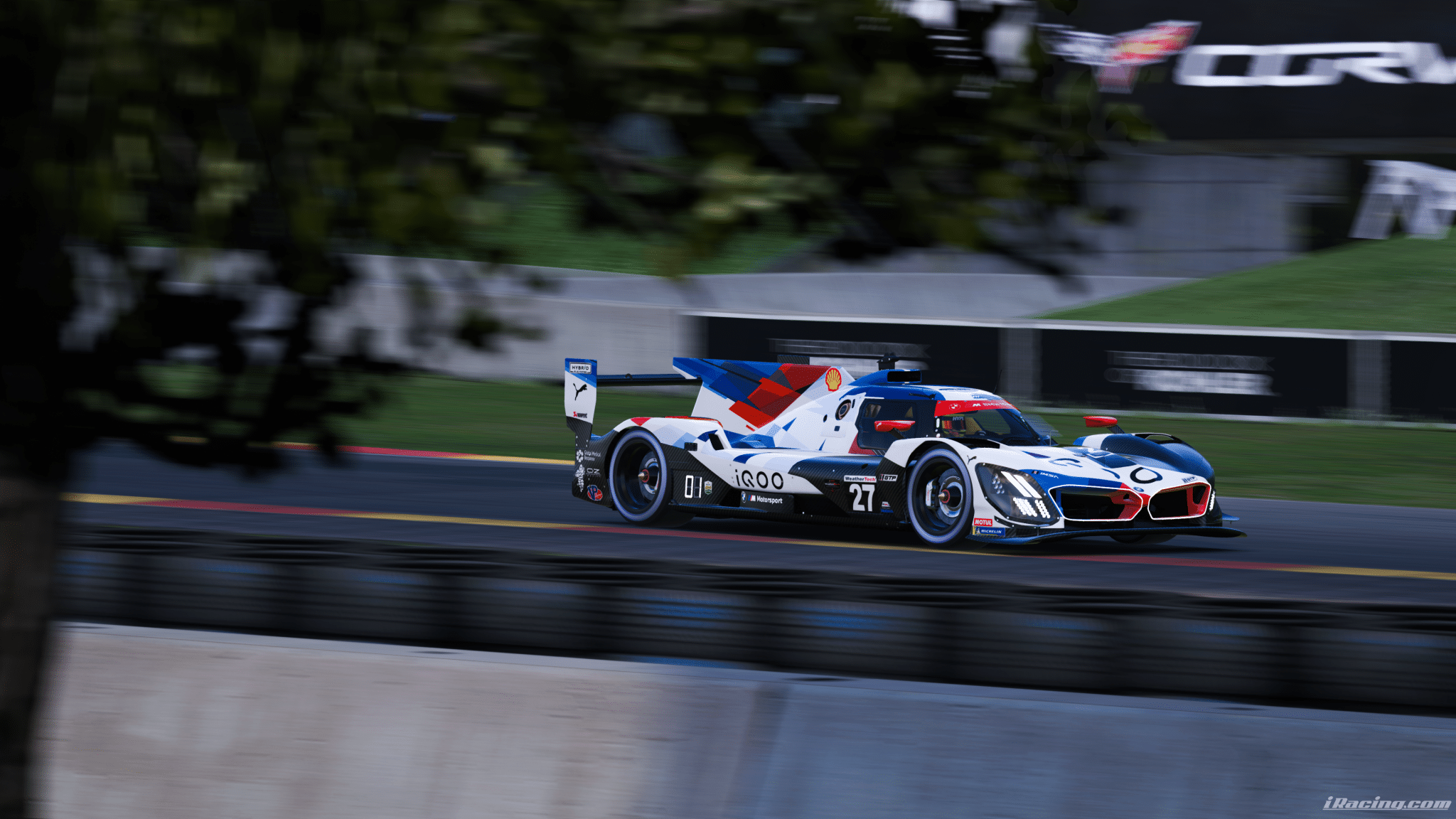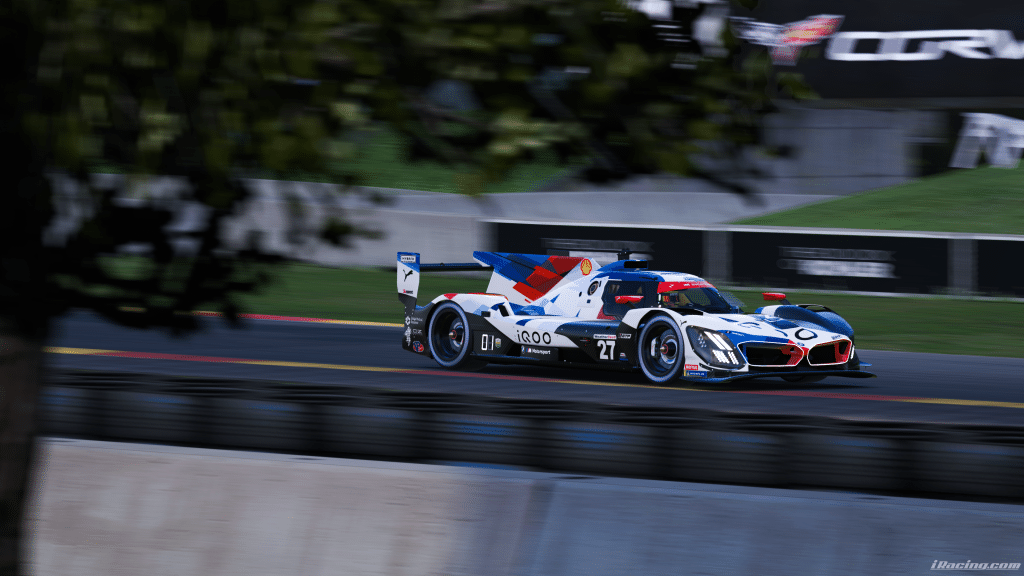 Those of you that have experience driving these machines know although they are of the same chassis, they are vastly different animals.
As is the case with any multiclass series though, driving the fastest class of car will require you to be smart and careful when it comes to lapping traffic, especially over the longer distance of an ESS race.
Whilst we don't provide setups for the BMW M Hybrid V8 or the Cadillac V-series.R in line with the European Sprint Series calendar at Coach Dave Academy, drivers often engaged in endurance racing can make the most of our IMSA setups as part of our iRacing Setup Subscription.
LMP2 Class
Le Mans Prototype 2 (LMP2) is one step down from the GTP class, but some may argue that it's maybe one step up in terms of driveability and enjoyment. The class only features one model, and that's the Dallara P217 – a prototype that runs on a chassis similar to the two GTP cars but does not have any hybrid technology. 
Dallara P217 LMP2
It's not too far off the pace of the GTP field but does not have any complicated ERS modes to worry about during the race. It's lighter than its GTP counterparts too, which aids low-speed manoeuvrability, but in parallel, it also boasts less downforce.
The car is designed for long-distance endurance racing, so it's not ultra-fast over a single lap, but its forte is consistency over multiple stints. The Dallara P217 LMP2 may be a tad slower than the LMDh class, but we think that to some, it may be more enjoyable to drive.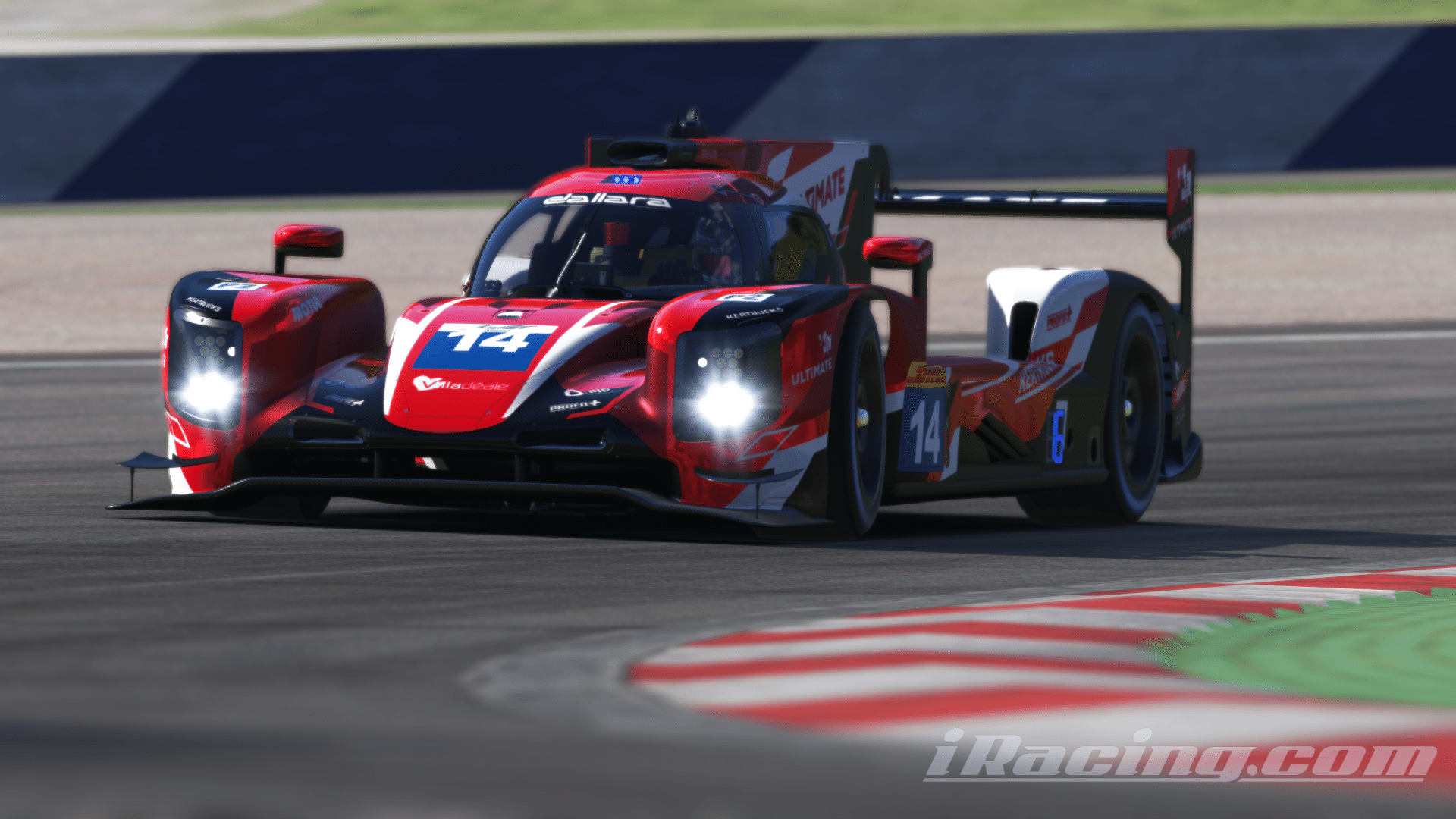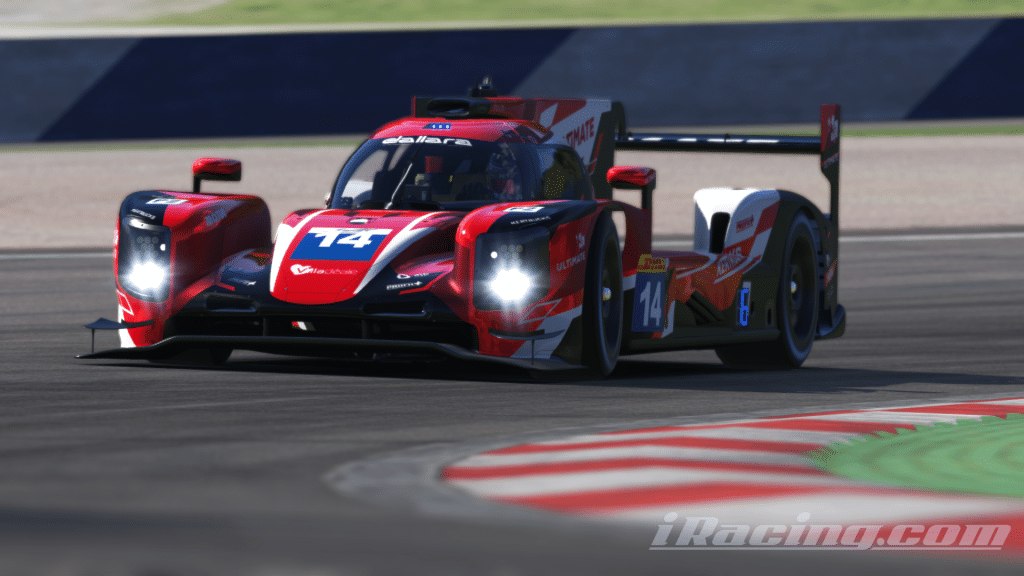 GTE Class
The GTE category of race cars represents the pinnacle of GT cars with lots of power, high top speeds and relatively high levels of downforce when compared to the GT3 class, for example. They're based on high-performance road cars too but have been modified even more heavily specifically for endurance racing.
The iRacing European Sprint Series currently races the following five GTE cars:
Ford GTE
Ferrari 488 GTE
Porsche 911 RSR
BMW M8 GTE
Corvette C8.R GTE
Just like in the GT3 class found in the IMSA iRacing Series, all of the cars are closely matched due to the Balance of Performance systems used to ensure that no one car has a significant performance advantage over another.
Whilst good BoP and lots of downforce make racing GTEs extremely rewarding, cars from the class do not have ABS like a GT3 often making them more difficult to handle.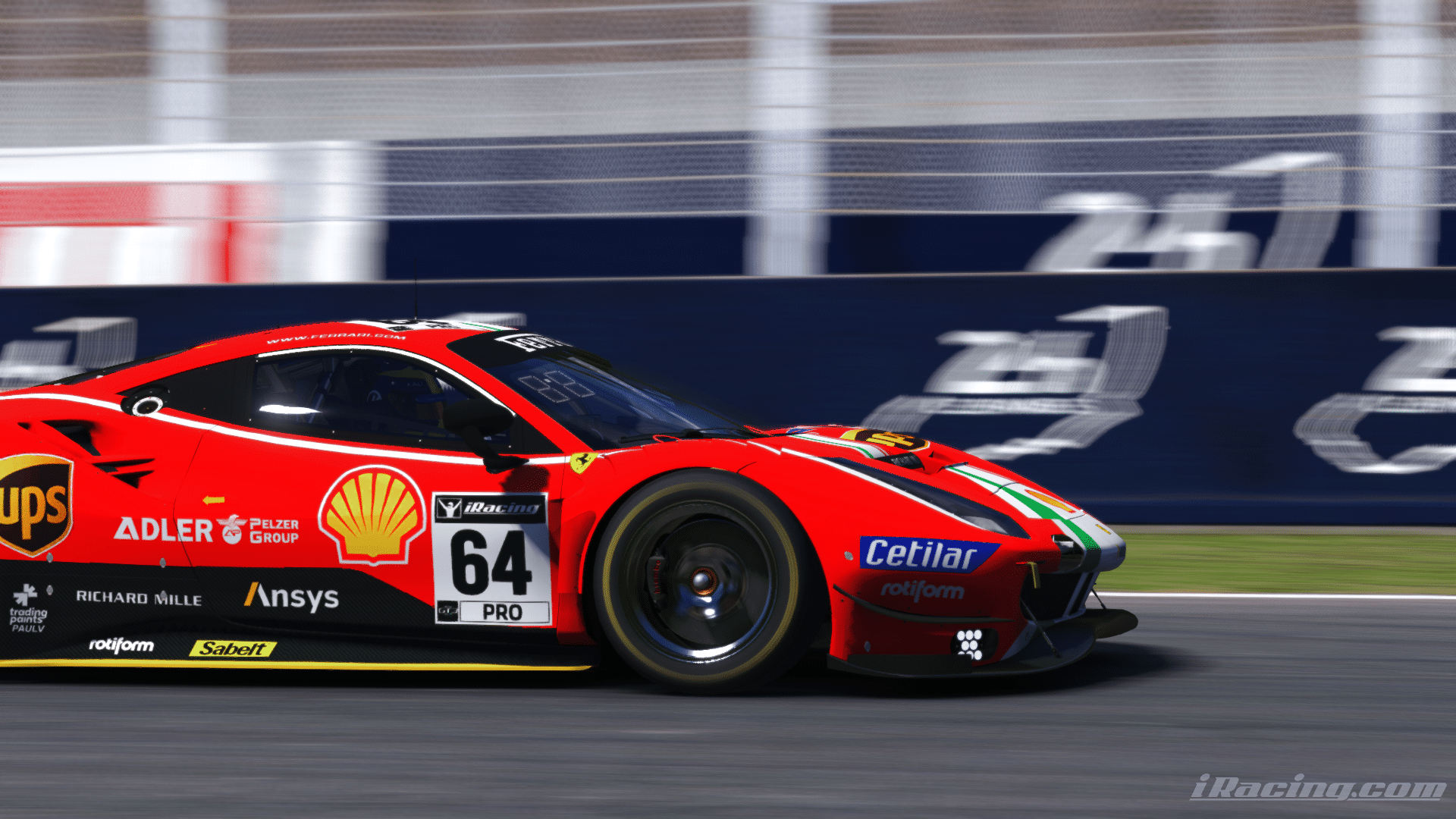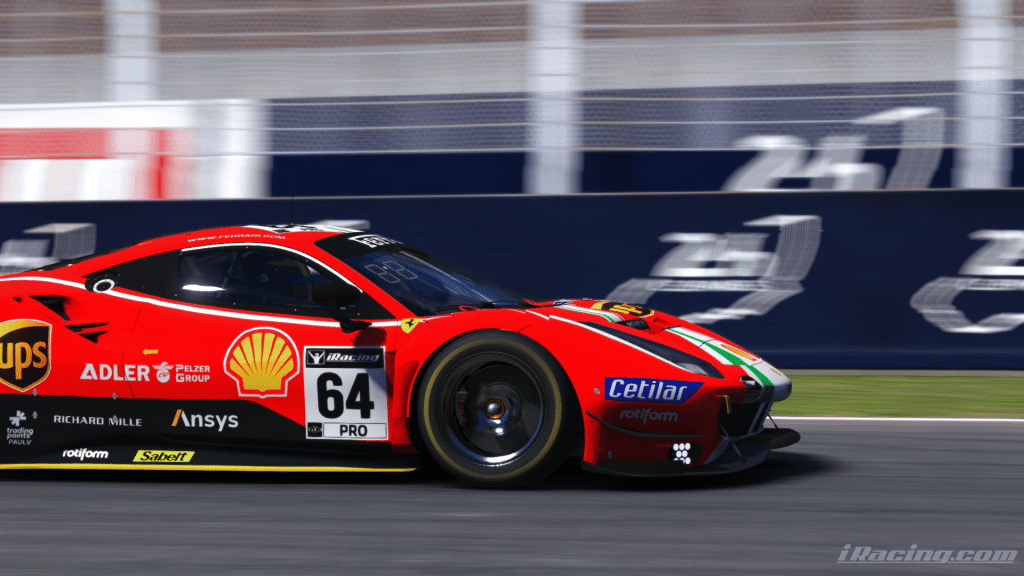 The race format
The European Sprint Series takes the best elements of endurance and multi-class racing and compresses them into one 60-minute race. All three classes must make one pit stop for fuel, but tyre changes are optional. Think of it like the IMSA iRacing Series but on steroids!
Qualifying
Qualifying is private and comprises two flying laps that must be completed without any off-tracks, spins, or mistakes that can incur a penalty, just like many other series on the iRacing platform.
Pit-stop Strategy
Pit stops occur once the initial start fuel is finished, which typically means stopping at around 65% race distance. With the 2023 Season 2 update of iRacing introducing an automatic refuelling option, this aspect of the European Sprint Series has been made easier for many drivers using only native features of the simulator.
Helpful Apps
However, if you're still interested in external apps for iRacing, make sure to check out our guide to the platform's top ten must-have free apps.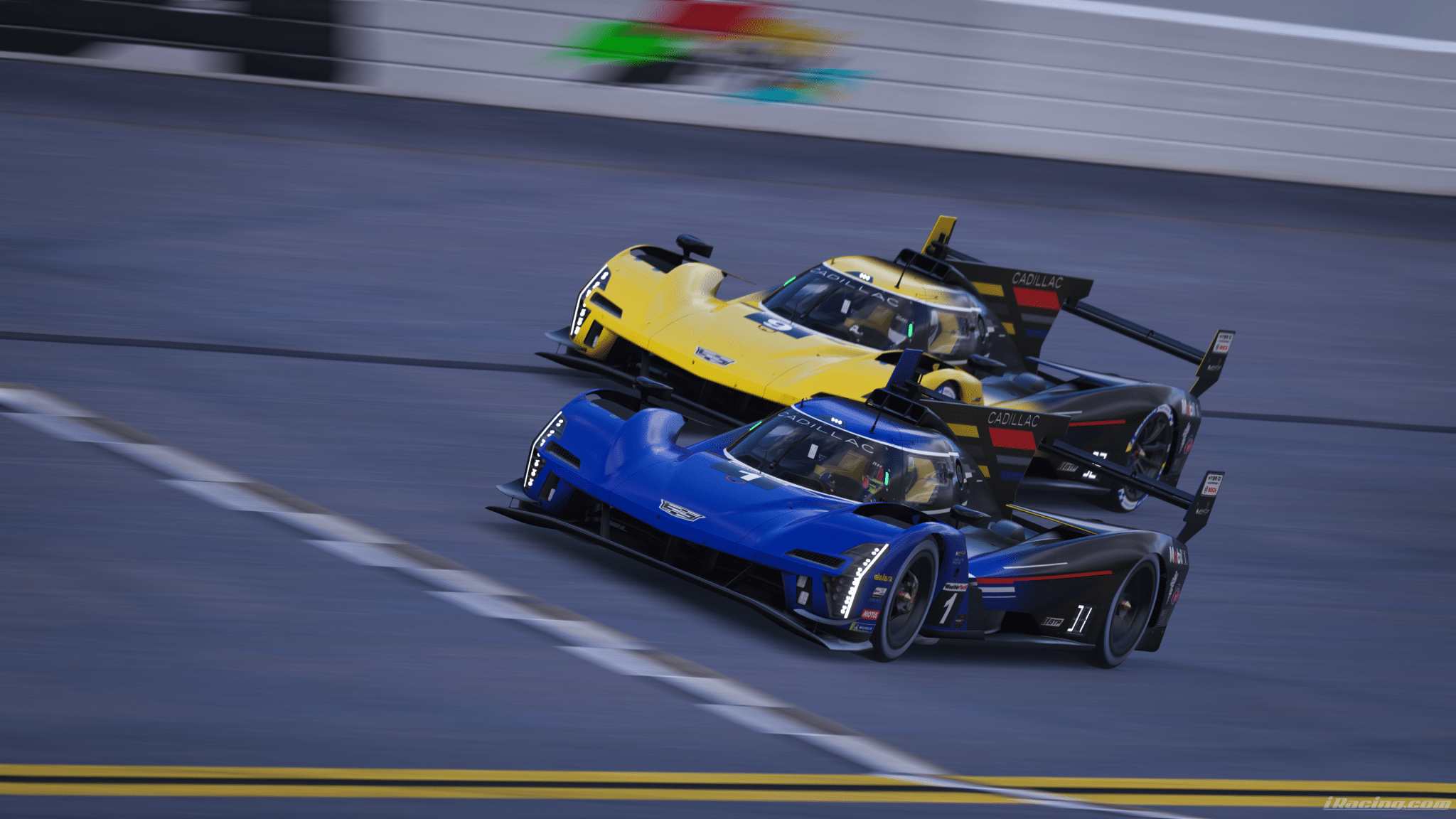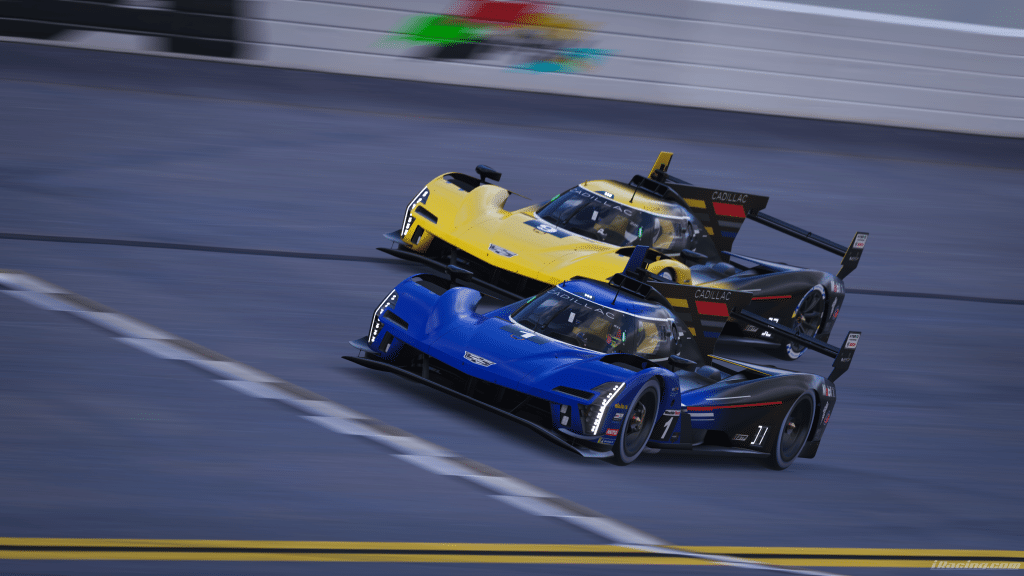 What's so special?
When you're in the Dallara P217 fighting for position and see a couple of GTE cars up ahead, you immediately see it as an opportunity to use the slower cars to gain an advantage and maybe overtake your rival.
You then notice an LMDh car in your mirrors and need to make the decision of moving over and sacrificing the overtaking opportunity or risk a collision with the faster car. This is multi-class racing at its finest.
Managing Traffic
The European Sprint Series doesn't just provide long mini endurance races with pit stop strategy in the mix, but the thrill of managing traffic while maintaining competitive lap times as well as trying to gain position without getting in the way of faster cars or binning it in a wall.
Only Race Your Class
You must always remember that you're only racing the cars in your class, and the other classes are not there for you to hinder, obstruct or fight with. You can use those cars to gain an advantage by timing overtakes, but it's not easy and requires everyone to be aware of what's going on.
Final Thoughts
The European Sprint Series is an amazing series on iRacing that combines speed, strategy, racecraft and the forethought that being courteous to other drivers can improve your chances of having a good result.