iRacing introduced the BMW M Hybrid V8 at the start of 2023 Season 1 as a replacement for the Audi R18 and Porsche 919 LMP1s. The new BMW is part of the Le Mans Hypercar class of prototypes and more specifically, a Le Mans Daytona Hypercar (LMDh).
Introducing the BMW M Hybrid V8
The BMW M Hybrid V8 is the brand's entry into the 2023 IMSA Sportscar Championship and the World Endurance Championship the following year. It is powered by a twin-turbo 4.0L V8 that, when combined with a Motor Generator Unit (MGU), produces 500kW and 650Nm of torque.
Hypercars In iRacing
The BMW M Hybrid V8 is the first of the Hypercars to be introduced into iRacing, the new premier class of endurance racing.
This formidable power unit is mounted on a carbon fibre chassis built by Dallara, resulting in a car that excels both in cornering and on the straights.
---
The Basic Car Characteristics
The BMW M Hybrid V8 is relatively light and powerful. This combined with it being rear-wheel drive, means that it can be fun to drive, but it also doesn't enjoy being overdriven.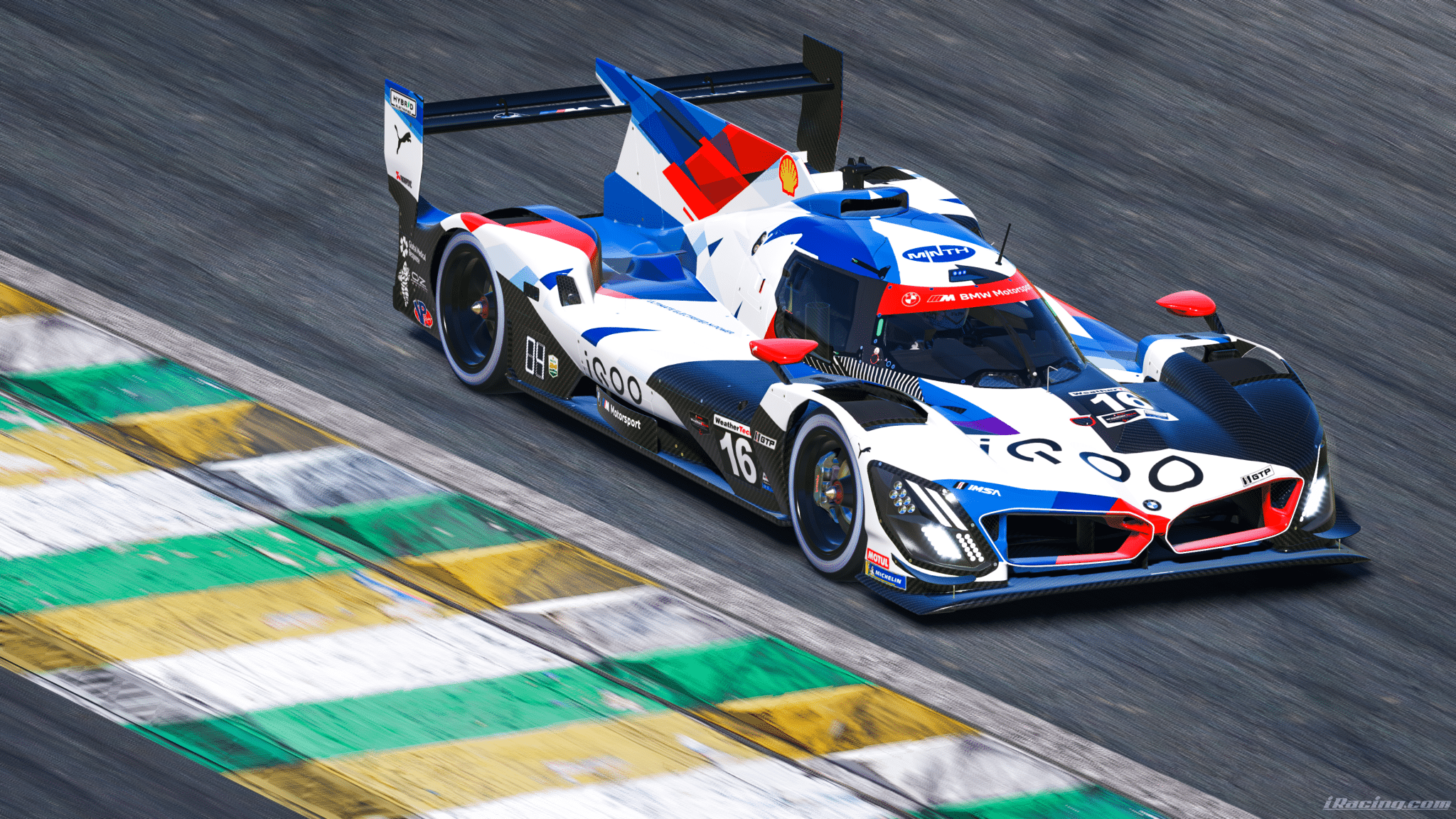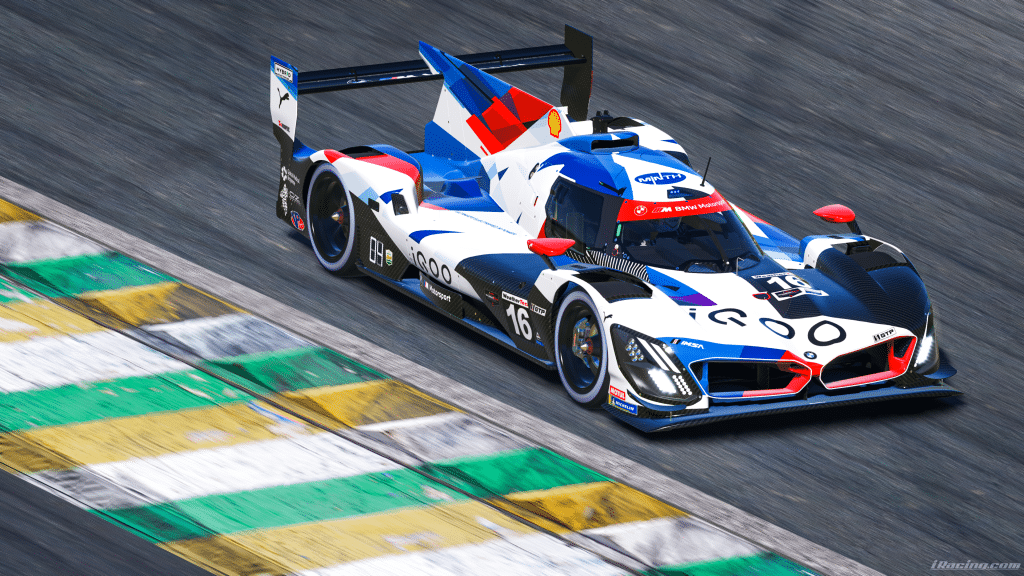 Do Not Be Aggressive
To put it simply, attempting to take corners aggressively and aiming for the apex may result in losing time by running wide or, worse, spinning out. It's sensitive on the breaks, although hugely rewarding when you find the perfect balance between smoothness and aggression.
The car has traction control, but it's recommended that you drive with a smooth throttle application to minimise the chances of the traction control activating and thereby losing lap time.
The BMW M Hybrid V8 performs more closely to an LMP1 in a straight line and falls between the two when it comes to cornering. Regardless, it's turn-in performance and overall downforce levels are a clear improvement compared to an LMP2.
Aerodynamics
The main area for aerodynamic adjustment is the rear wing, which can increase or decrease downforce by setting the wing angle accordingly.
Ride Height
However, it must be noted that ride height can make a significant difference to downforce, with the car being at its most efficient when keeping the ride heights, both front and rear, as low as possible without bottoming out.
Rake
Increasing the rake (higher rear ride height when compared to the front) can easily cause oversteering. Decreasing the rake angle will cause the opposite effect, veering more towards laziness at low speed. Due to the aero balance of the car shifting, the rake must be considered when making rear wing adjustments.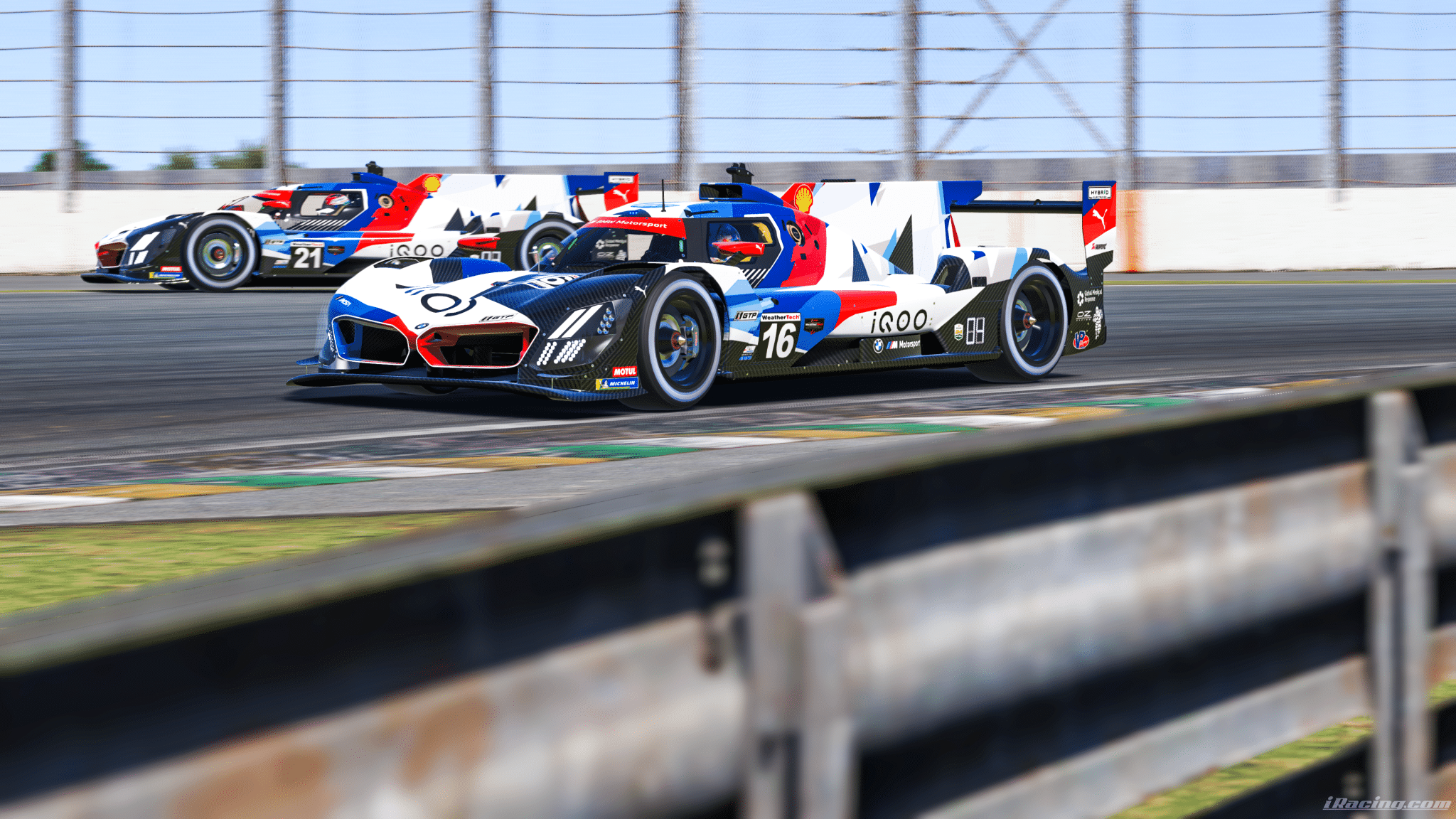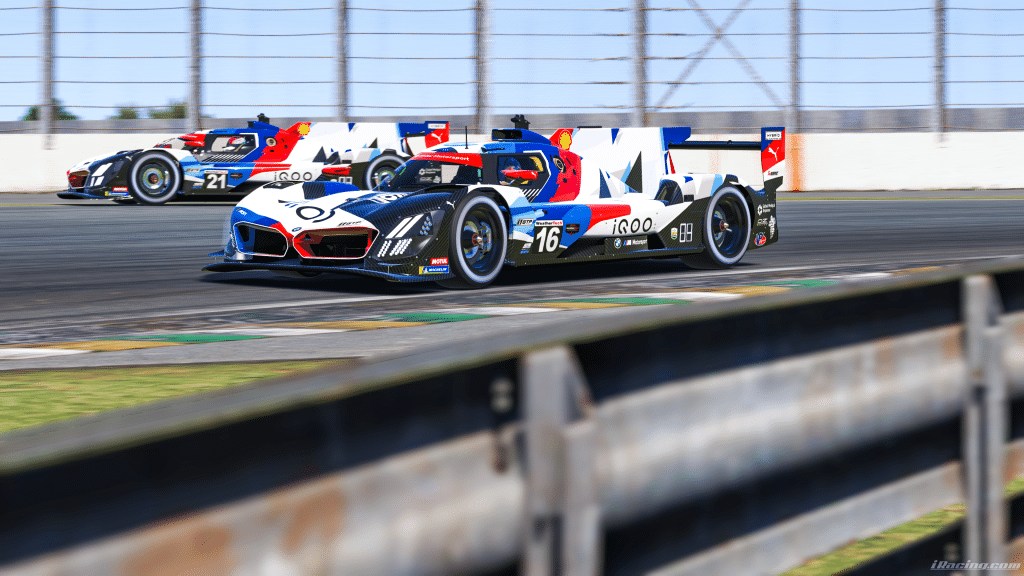 ---
Choose Delta For Your Setups
If you're aiming to race in the IMSA seasons on iRacing, we've got you covered regarding changes like this on your setups.
You can access setups for the BMW M Hybrid V8 as part of our iRacing Setup Subscription but make sure you download the Delta app to have them all auto-installed for you as soon as you enter any session on iRacing.
The BMW LMDh setups are created by a number of iRacing professionals working at Coach Dave Academy, including Marvin Strehl and Keiran Harrison with iRatings above 8k. So you know you are in good hands with their expertise.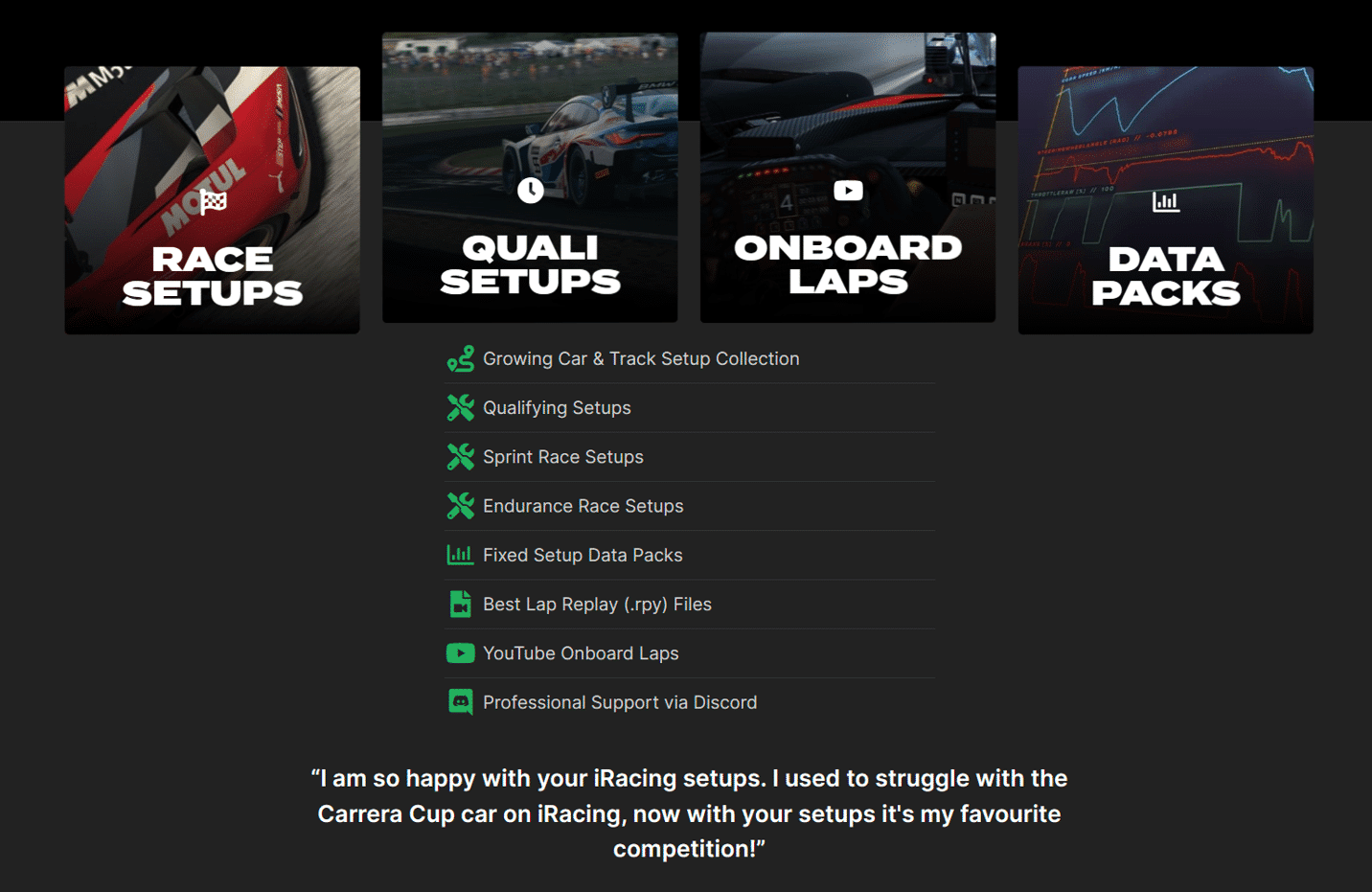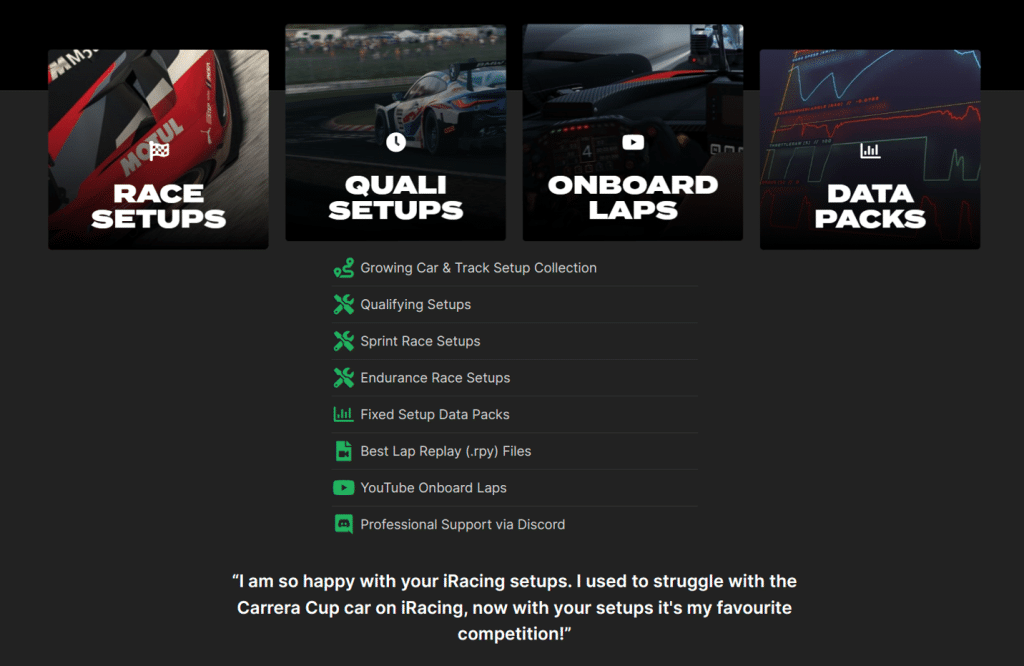 ---
Steering and Cornering
The car handles similarly to the Dallara P217 LMP2, likely because it's running a Dallara-built chassis, but also due to the smaller performance delta between the top classes than what we saw between LMP2 and LMP1.
Adjusting The ARB
In terms of adjustments, the front and rear anti-roll bars, as well as the pushrod lengths, can be changed, where, generally speaking, lowering the pushrod length can cause understeer, while increasing it causes oversteer. Adjusting the anti-roll bars works similarly, with a stiffer rear anti-roll bar increasing rotation and a softer front anti-roll bar doing the same.
Smooth Inputs
The car is at its best when driven smoothly and with minimal steering input. This means you should be very gentle when making steering inputs and not hustle the car through corners, especially slower sections like hairpins and chicanes where the potential exists for the traction control to kick in and ruin your lap times.
Watch Some Hotlaps
Why not watch some of the Coach Dave Academy hot laps and lap guides on YouTube to see how our driver and engineering team get this machine to shift around a race track fast!
Engine and Power Delivery
The car has plenty of torque from its turbocharged V8 with a good amount of power that will make it relatively easy to stay away from those pesky LMP2s. The only issue is managing your State of Charge (SOC) to ensure you always have sufficient battery to keep up your lap times but still have some in reserve to push when needed.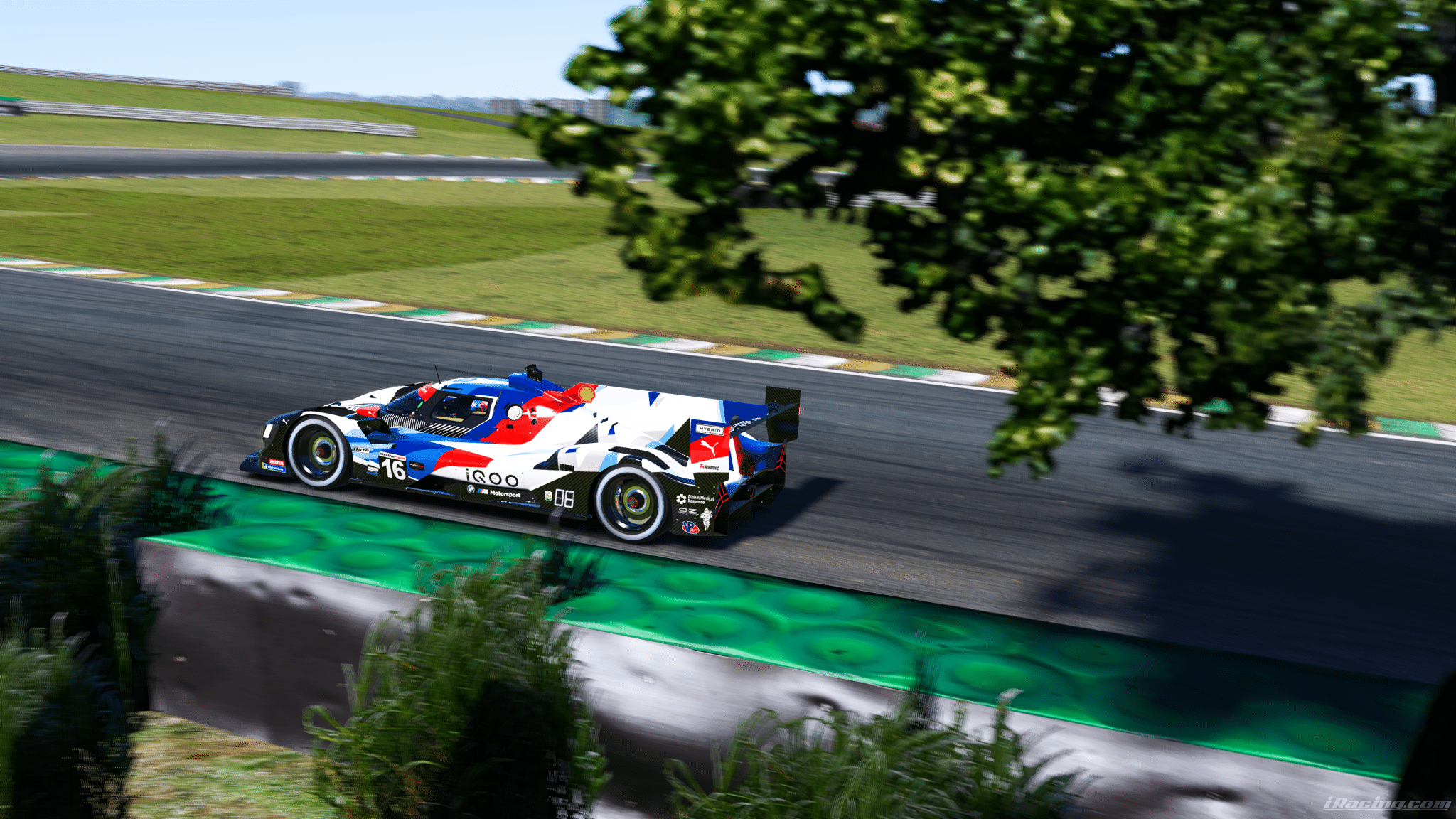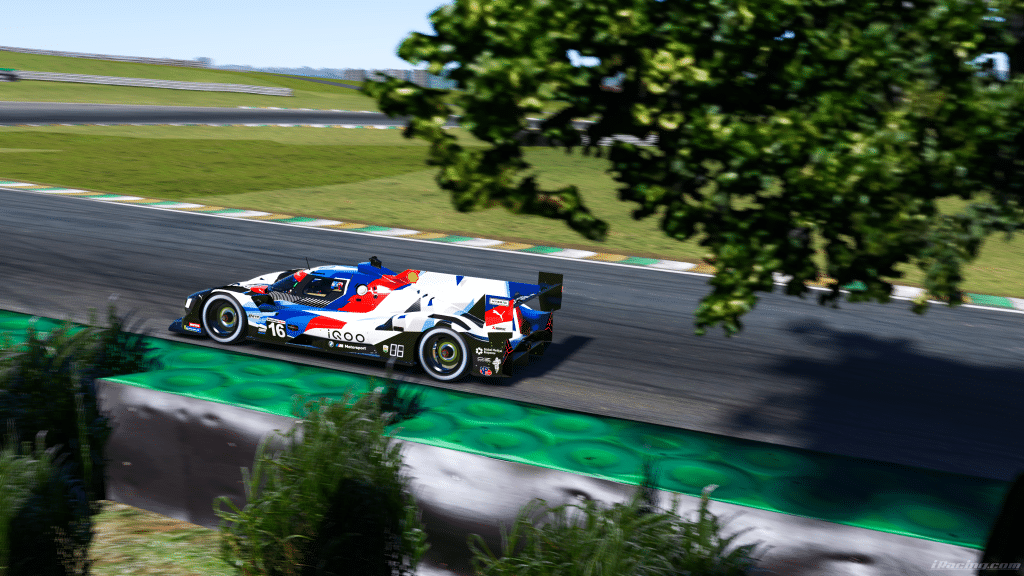 The car features five modes for its Energy Recovery System (ERS):
No Deploy: No battery deployment
Qual: Very high deployment, only for qualifying
Attack: Race mode used for very short periods like overtaking
Balanced: Race mode used for the majority of a race
Build: Low deployment mode used to recover energy quickly
How To Use ERS
We recommend running the car in the Balanced mode for most race situations, with Attack mode used now and then to help with an overtake. You must carefully monitor the SOC to prevent over-deployment of Attack mode, as it will drain the battery very quickly. If you do not, you risk losing a lot of lap time, as you will have to drive slower laps to recover the lost energy.
Generally, the car has a smooth power delivery typical of endurance prototypes but can be pretty twitchy at the rear if you're aggressive on the throttle. The rear differential can help reduce this, but it's best to experiment with the various rear differential settings to find what works for you.
Coach Dave Academy
One way to minimise your time spent figuring out the setup of the BMW M Hybrid V8 is to use setups from Coach Dave Academy. Even though the car is fresh to iRacing, we've already released setups for the car built and tested by our pro drivers.
The setup package includes stable race and qualifying setups that are significantly faster than the baseline iRacing setups and telemetry data and a best lap replay file to help you quickly figure out where you're losing time when compared to our pro drivers.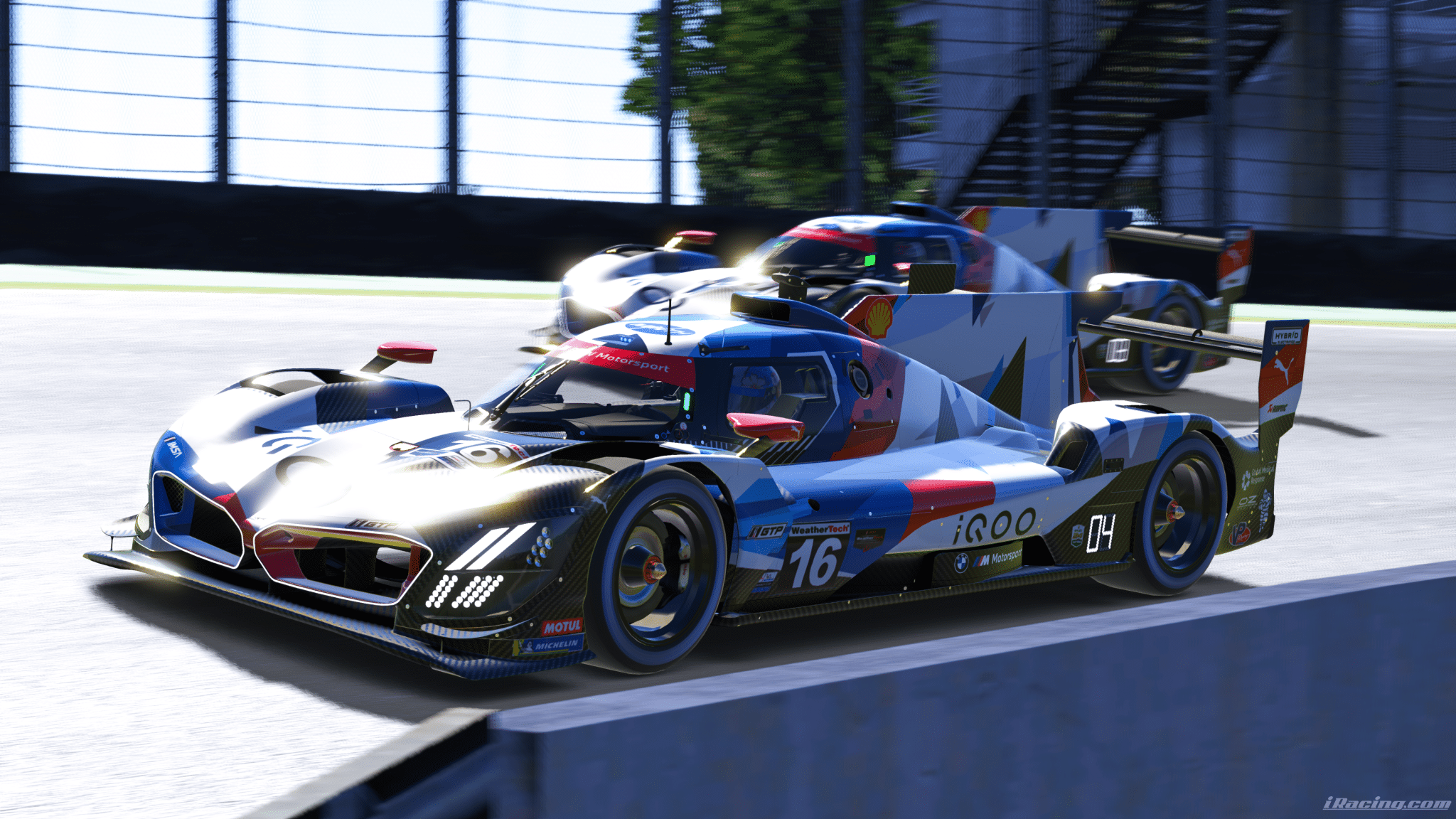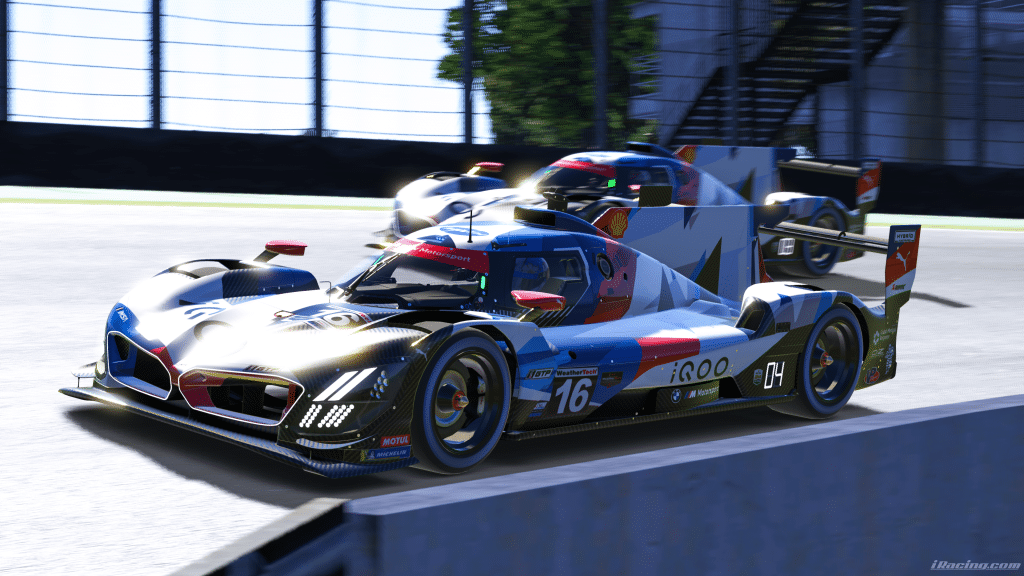 ---
Final Thoughts
The BMW M Hybrid V8 LMDh represents the latest in prototype endurance racing and has already proven to be very popular on iRacing. It looks incredible and drives accordingly. It's welcoming to beginner drivers with only the ERS modes that require some in-cockpit management. 
The car has much more potential once you understand its setup and handling characteristics. It is not an LMP1 and was never meant to be, but it is currently the fastest car in the iRacing endurance category and we believe it to be a worthy replacement.