iRacing's GT3 roster is a who's who of blasts from the past and cutting-edge current contenders. With standalone series such as the VRS Sprint and VRS Endurance series on offer as well as weekly multiclass racing in IMSA and the IMSA Endurance series and the infrequent Nürburgring Endurance Series and Creventic Endurance Series, there's always a bit of GT3 racing available for every enthusiast on the platform.
In this article, we will look at the current iRacing GT3 lineup as well as some of our favourites here at Coach Dave Academy.
The Current Crop
iRacing currently hosts series' for 8 GT3s, and they all couldn't be more different from each other if they tried. Aside from the Legacy content of the legendary BMW Z4 GT3, which is no longer in circulation but is still a fan-favourite in league racing, the GT3 rostrum is a mixture of old and new, with an array of engine configurations to boot.
Mercedes-AMG GT3 Evo
BMW M4 GT3
Ferrari 488 GT3 Evo
Lamborghini Huracan GT3 Evo
Porsche 991.2 GT3R
Ford GT GT3
McLaren MP4-12C GT3
Adui R8 LMS GT3
If none of these GT3s are your thing, then there are a whole host of other cars available on the iRacing platform and you can check them all out in our iRacing car list, here.
The oldest active GT3 on the platform, the Ford GT GT3, comes as part of a bundle that also allows you to race the GT2 variant of the car in the Heusinkveld GT Challenge. A blend of the multiple GT3s that ran off of the Ford GT platform, this is a fan-favourite but it certainly isn't fast.
Up next is the McLaren MP4-12C GT3. A GT3 that's so old that it's been replaced twice by McLaren, first by the 650S and more recently the 720S, the car that Top Gear claimed "sounds like a fax machine" spits flames better than any old office appliance should. Where it struggles in lower-speed corners it makes up for in medium-speed, where it still holds a flame to the newer and faster cars.
After that, you have the Audi R8 LMS GT3. A car which has seen two evolutions in its design since, the screaming V10 and fantastic car balance are still much-loved today even if the car itself has fallen out of favour with fans over recent years.
From here, it's time to look at our top picks for the best iRacing GT3 cars…
The strongest: Mercedes-AMG GT3 EVO
The newest GT3 to the platform, this 2020 upgrade to the older Mercedes-AMG GT3 was a must-have when it first launched on the platform for 2022 Season 3. It has since found its advantages reduced thanks to BoP, however it is still a competitive choice and one which is much-loved on the sim.
Something that has to be seen to be believed is the strength of the front end on the Mercedes-AMG GT3 EVO. Not only does it take kerbs like no other, but it is also often slightly more resistant to knocks and scrapes than other GT3 cars. The aerodynamic effect isn't as pronounced as on mid-engine and rear-engine cars such as the Lamborghini or Porsche, and the mechanical effect isn't as pronounced as on its front-engine rival in the BMW. Its forgiving nature makes it an excellent choice in the rough-and-tough racing of tin-tops.
You can pick up individual setup bundles for the Mercedes-AMG GT3 EVO for both the VRS GT Series and the IMSA Series on the iRacing platform, which are also included in our overall iRacing setup subscription.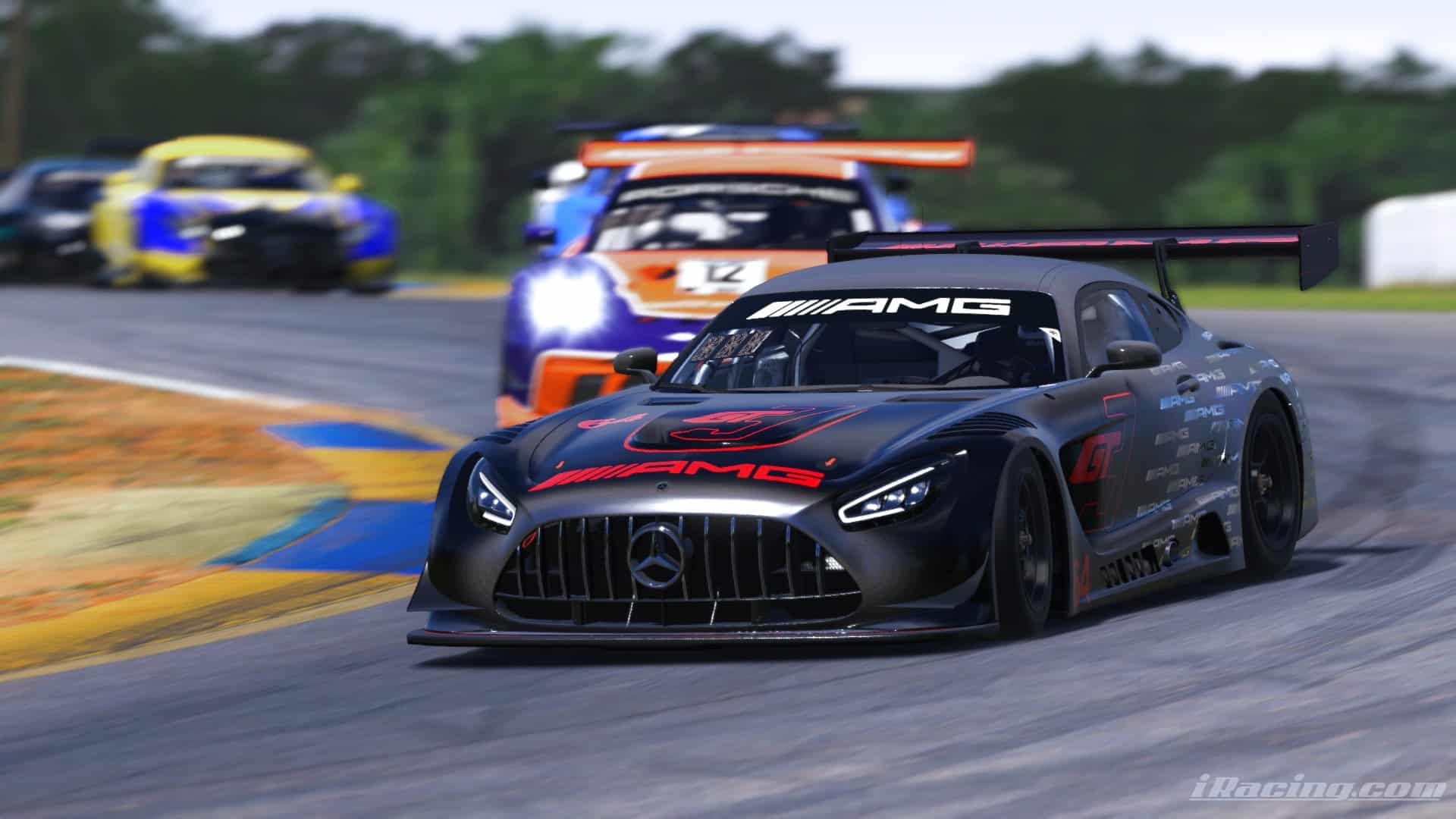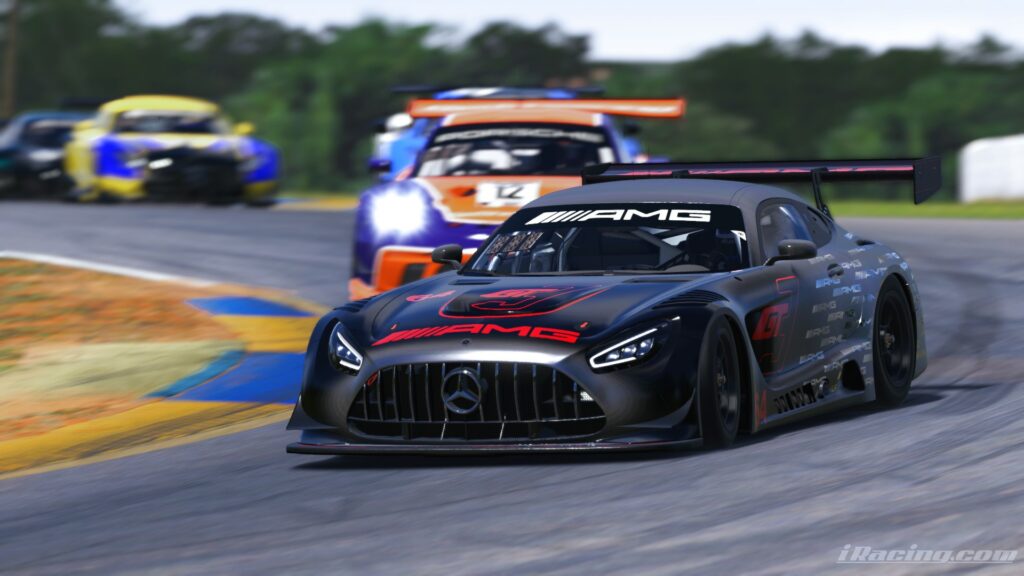 BMW M4 GT3
Bavaria's finest opens up our list. First launching on iRacing as a prototype, the year before it first turned a corner in anger at a race event, the M4 GT3 is arguably the most popular GT3 on the platform. A large frame that loves kerbs and boasts a relatively forgiving traction control system, it's a fun car to drive on a fixed setup as well as a formidable foe in open-setup racing.
The M4 GT3 is also one of two GT3s to feature in iRacing's popular Nürburgring Endurance Championship. Featuring 9 rounds across the calendar year, this multiclass endurance series sees cars from the Global Mazda MX-5 Cup face off against TCRs, GT4s, Porsche Cup cars and GT3s. On top of this, the M4 GT3 is also a one-way ticket to competing in the BMW Sim GT Cup in one of its 10 races hosted across the year. Replacing the older and bigger M8 GTE in this series, the BMW Sim GT Cup sees teams of up to 4 drivers race for 2 hours on a select track.
Just like with the Mercedes-AMG GT3 Evo, you can pick up our latest setups for the BMW M4 GT3 both in individual bundles or as part of our setup subscription.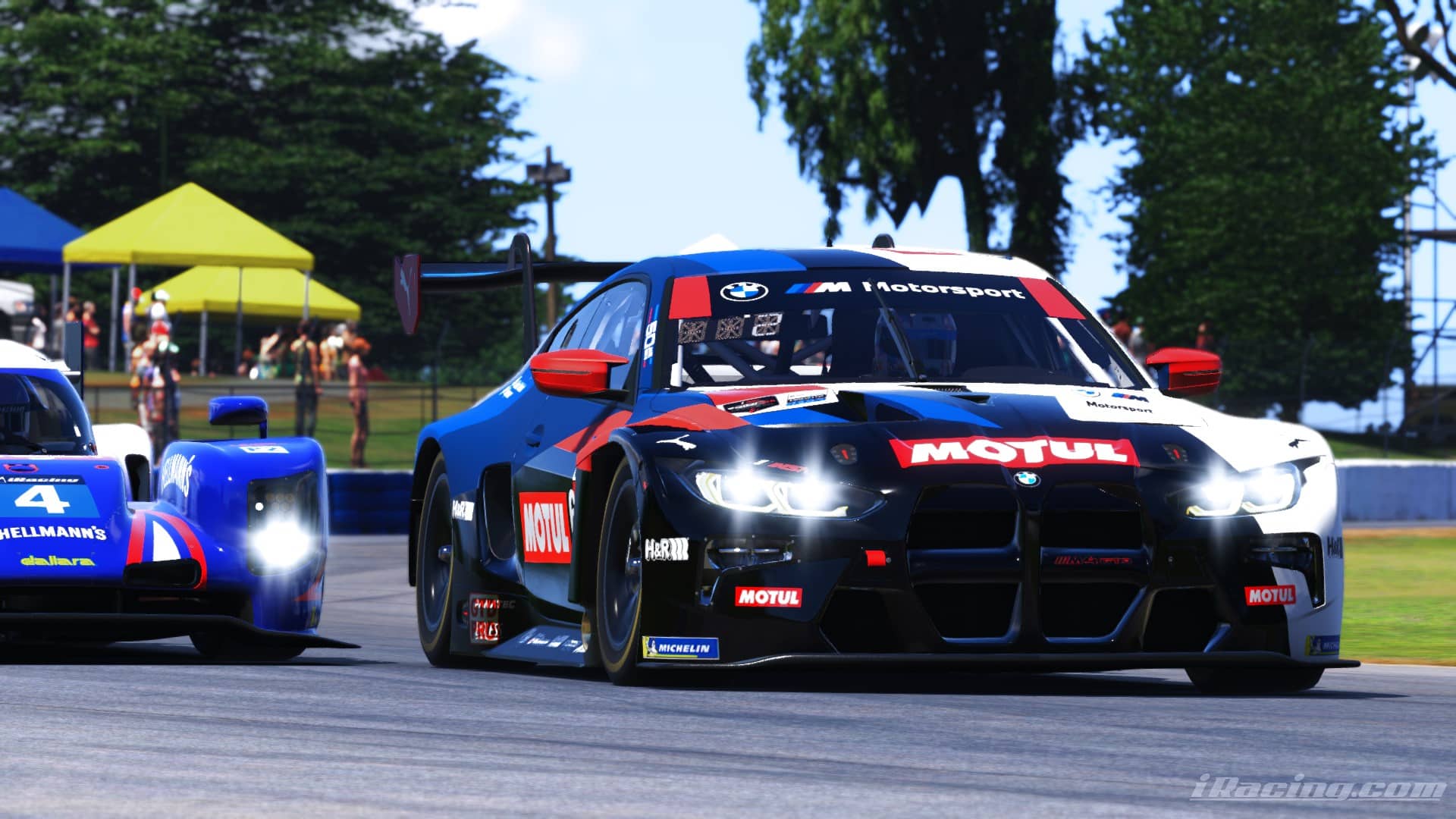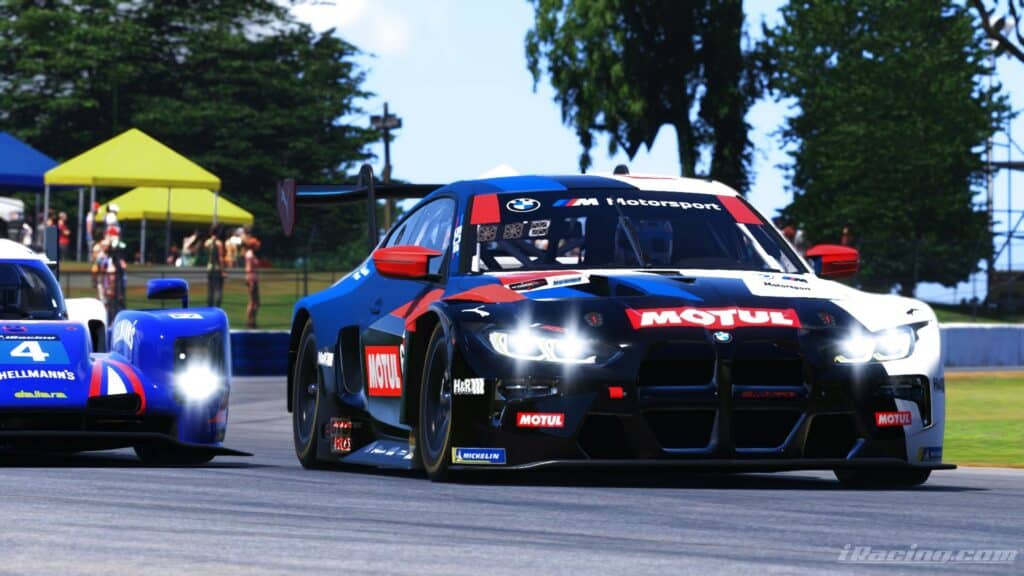 Ferrari 488 GT3 EVO
How could we not include the Italian Stallion on our list? The Prancing Horse's latest GT3 offering has always been a favourite on the platform, not least because of the popular single-make series that runs the car. The car is as adaptable as ever, forgiving for the newbie and challenging enough for the seasoned sim racing expert. Put simply, it's a Ferrari.
Because it's a Ferrari, its greatest asset is the mid-engined layout that invites a good balance of front and rear aerodynamics and confident weight transfer. Whilst it isn't as pitch-sensitive or easy to spin as the rear-engine Porsche 991.2 GT3R, the Ferrari 488 GT3 EVO can be as challenging as the likes of the Lamborghini Huracan GT3 EVO and take a good fight to the rest of the GT3 roster.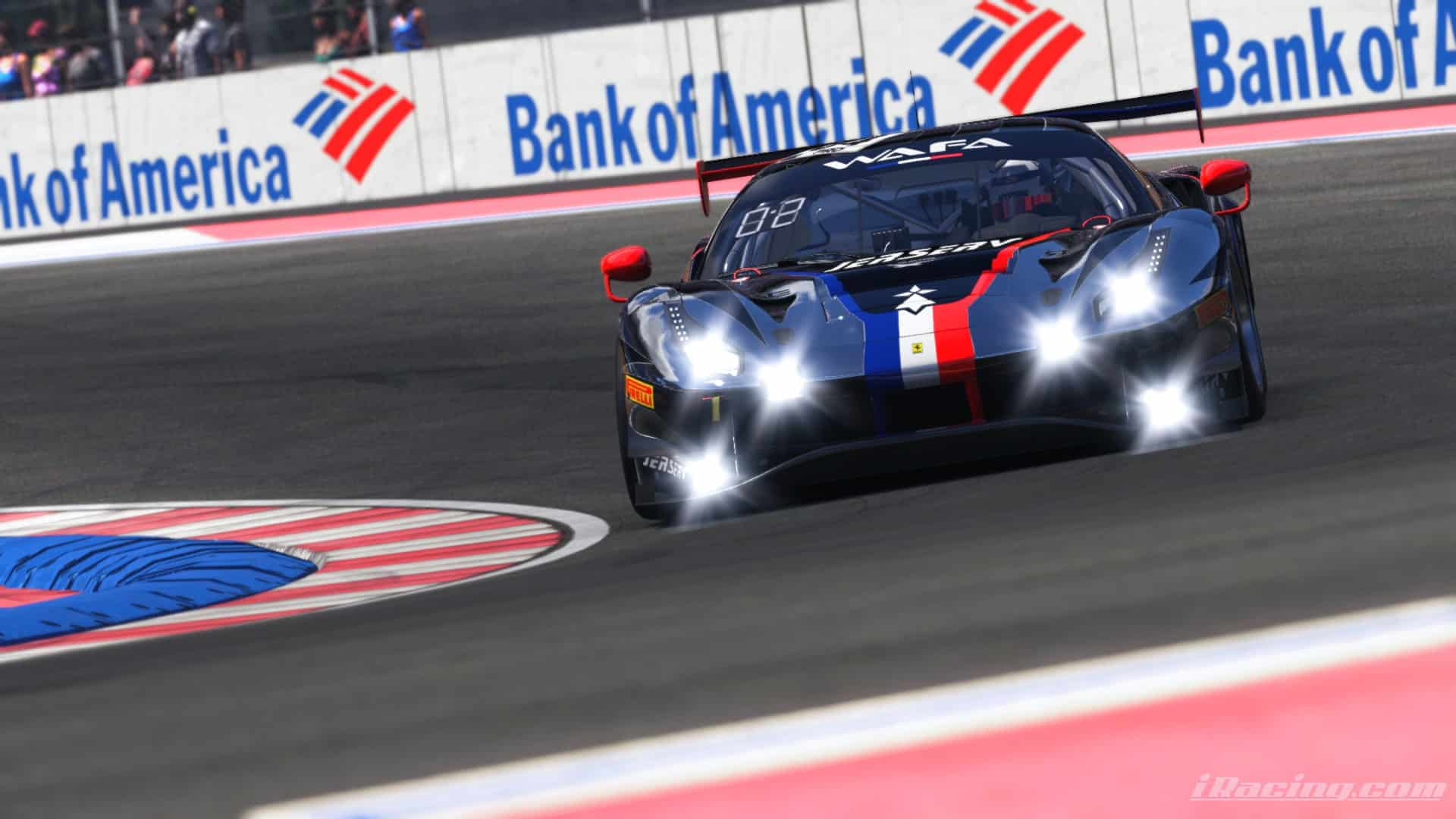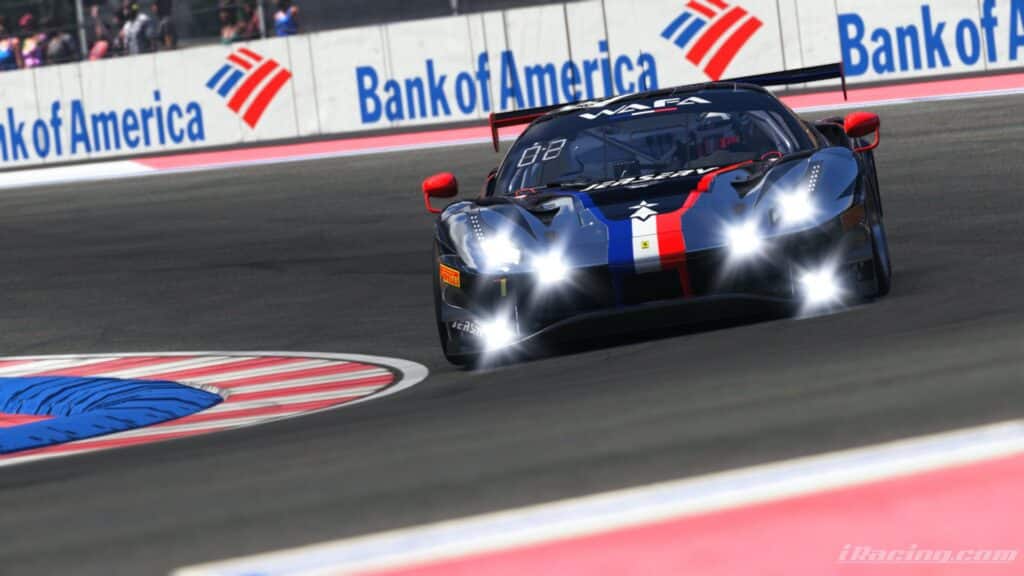 iRacing's most fun GT3: Lamborghini Huracan GT3 EVO
A charging bull bolting out of Italy, Lamborghini's latest GT3 offering is a newer and more improved version of the chassis that you see with the Audi GT3 car. Offering improved traction and stability, as well as a beautiful V10 motor to boot, it's hard not to love this car.
Perhaps the greatest feature that this GT3 has is its cornering. Racing mid-engine GT3s can take a while to get used to, especially if you are used to the different physics engine of Assetto Corsa Competizione, however, the Lamborghini lends itself well to iRacing. Whilst it isn't the strongest missile in a straight line, it more than makes up for it in cornering speed and an unbelievable level of stability over kerbs that wouldn't be expected of a mid-engine car.
A difficult car to handle for sure, when tamed, the Lamborghini Huracan GT3 Evo is an incredibly fun challenger. If you do need some help getting to grips with it, why don't you consider some coaching from professional racing drivers as well as Coach Dave Academy's very own lap guides to help you out?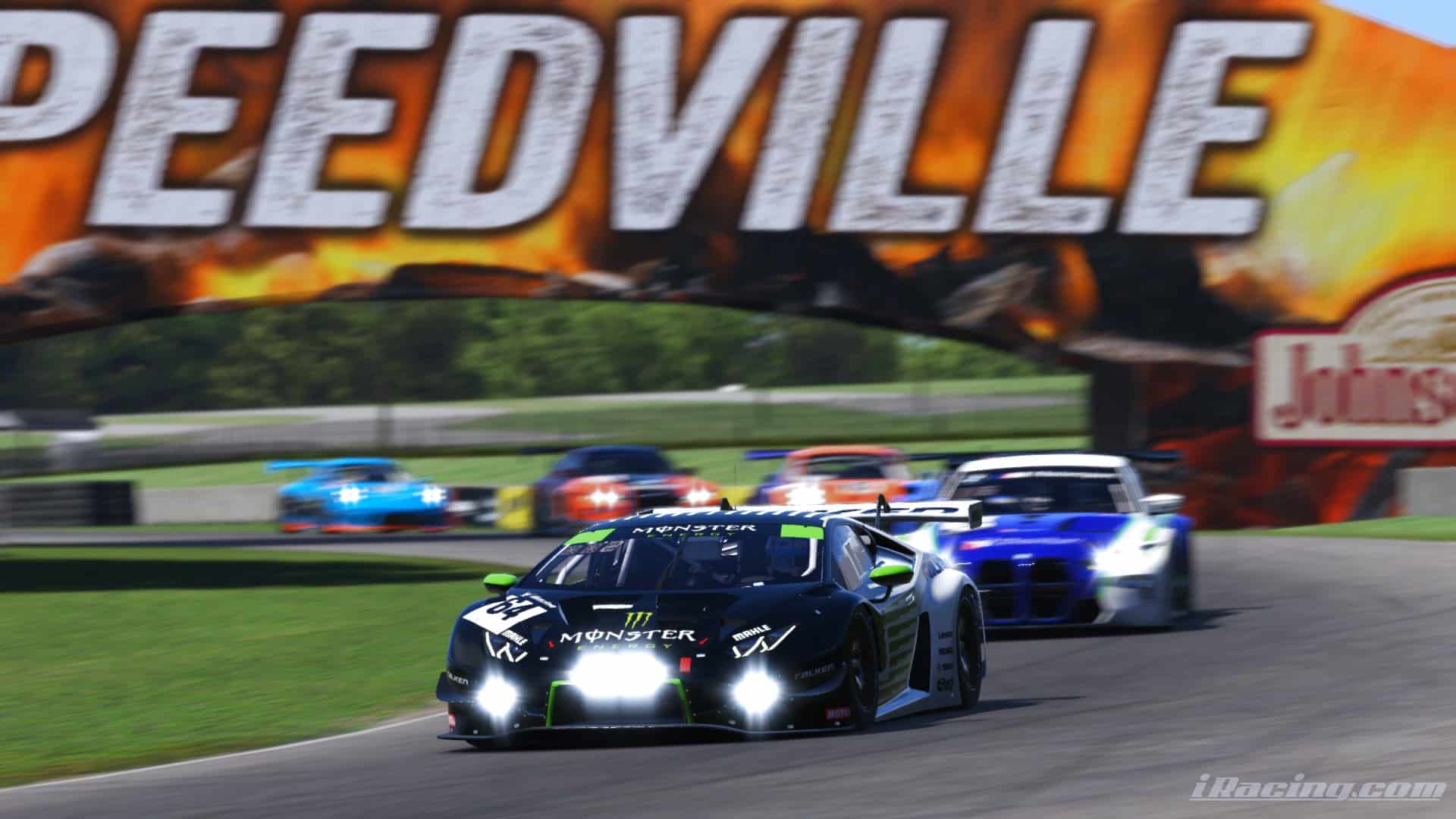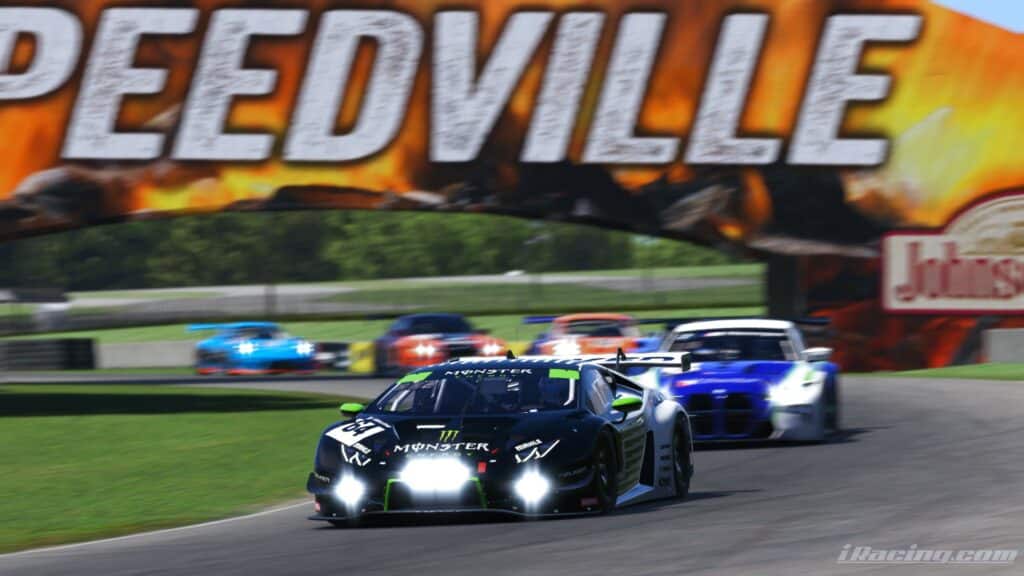 iRacing's most challenging GT3: Porsche 991.2 GT3R
Stuttgart's finest were able to deliver the latest evolution of a beloved formula with the 991.2 GT3R. The only rear-engine GT3 on the platform, the Porsche handles like no other. On top of this, the means by which iRacing models its GT3s means that the Porsche isn't a slouch in a straight line when compared to its counterpart from Assetto Corsa Competizione.
The cornering prowess of the 991.2 GT3R does carry across from the other sim though. The best way to push this car to its limit is smooth inputs, being ready to allow the car to slide slightly on turn-in but having it in a controlled state so that it's not easy to lose control of the car through undulations and compressions.
You can pick up individual setup bundles for the 991.2 GT3R for both the VRS GT Series and the IMSA Series on the iRacing platform, which are also included in our overall iRacing setup subscription.