Lamborghini began its recent racing renaissance following many years away from competition – as a factory operation at least – by producing a customer-orientated GT3-version of its Huracan road car for the 2015 motorsport season, the machine immediately seeing success globally as customers flocked in their droves to compete with one of Italy's finest racing creations.
iRacing features the further developed and improved Huracan Evo GT3, allowing you to take the fight to its fellow GT3-specification competition from the safety of your sim rig. In this article, we will tell you all you need to know about Lamborghini's raging bull.
Introduction to the Lamborghini Huracan GT3 Evo
The Huracan GT3 Evo featured several improvements over its predecessor in order to make it an even more attractive proposition for any party looking to invest in a GT3 car, with the main development being focussed on its aerodynamic package.
An improved front splitter, rear wing, diffuser and tweaked bodywork all culminated in a large improvement in downforce from the original vehicle – providing more grip and stability as a result – while changes to the suspension axle components improved the car's durability and ease of maintenance.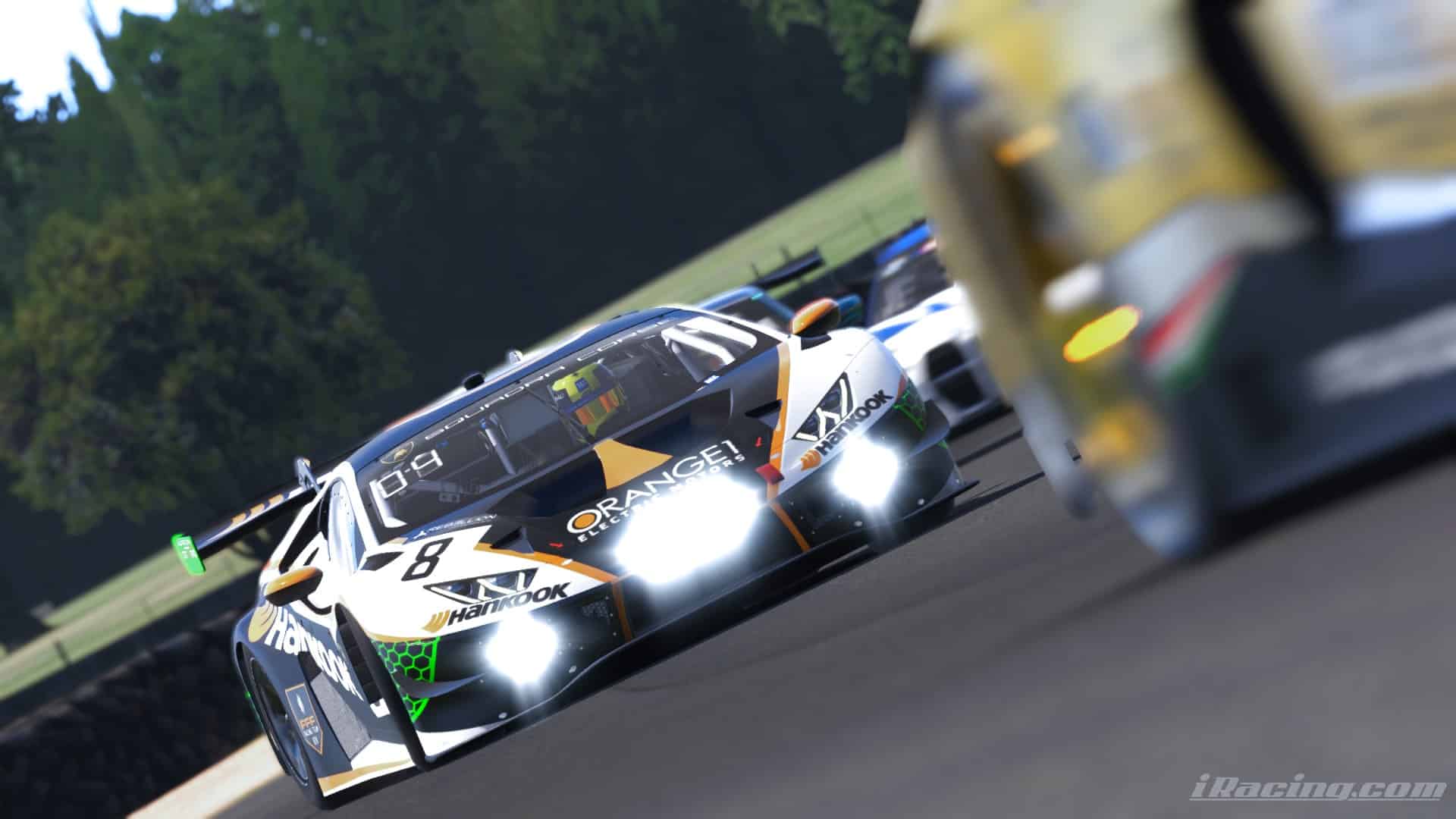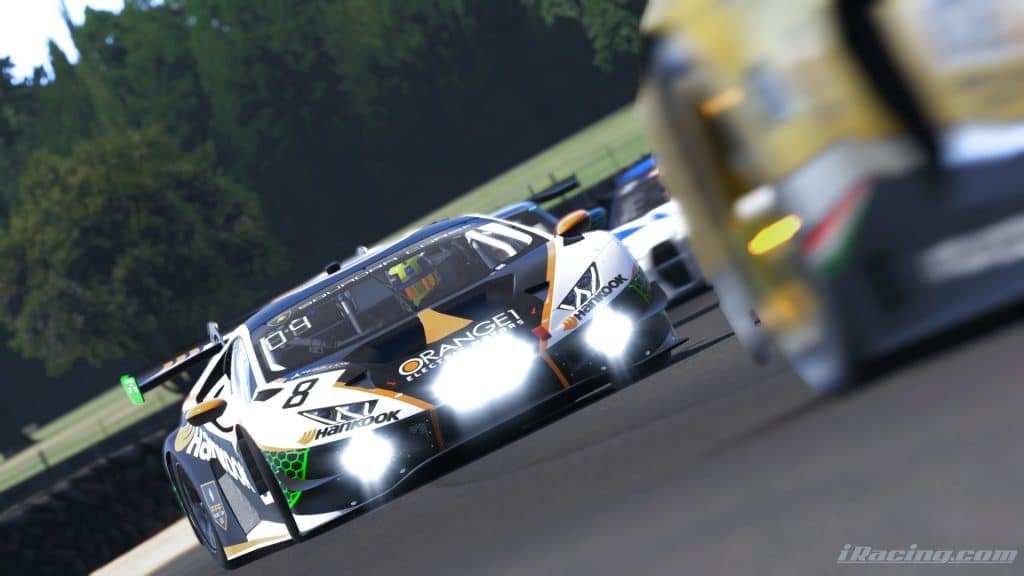 In iRacing, the Huracan can be utilised in several high-participation series racing against competition such as the Porsche 992 GT3 R, the Mercedes AMG GT3 Evo, and the BMW M4 GT3 amongst others.
For example, the Fanatec GT3 Series features 25-minute sprint races that don't include pit-stops, while the VRS Sprint Series does feature a mandatory stop over a distance of 45 minutes – though if you'd prefer an extra challenge, the IMSA Series is also available, where you'll share the track with GTP and LMP2 vehicles over a 45-minute contest.
If you fancy taking on any of these racing series, why not get ahead of the competition before you turn a wheel by equipping yourself with one of Coach Dave Academy's setups for the Huracan?
The Basic Car Setup
The Lamborghini Huracan GT3 Evo is an inherently well-balanced car due to its mid-engine layout, which provides it with a perfect 50-50 weight distribution thus allowing cornering loads to be evenly shared between the front and rear axle.
This means that finding the right balance between oversteer and understeer is important as you won't have the rear traction of the rear-engined Porsche or the extreme kerb-attacking abilities of the front-engined machines to bail you out. The Huracan makes all its time up under braking and by carrying a lot of momentum through the bends.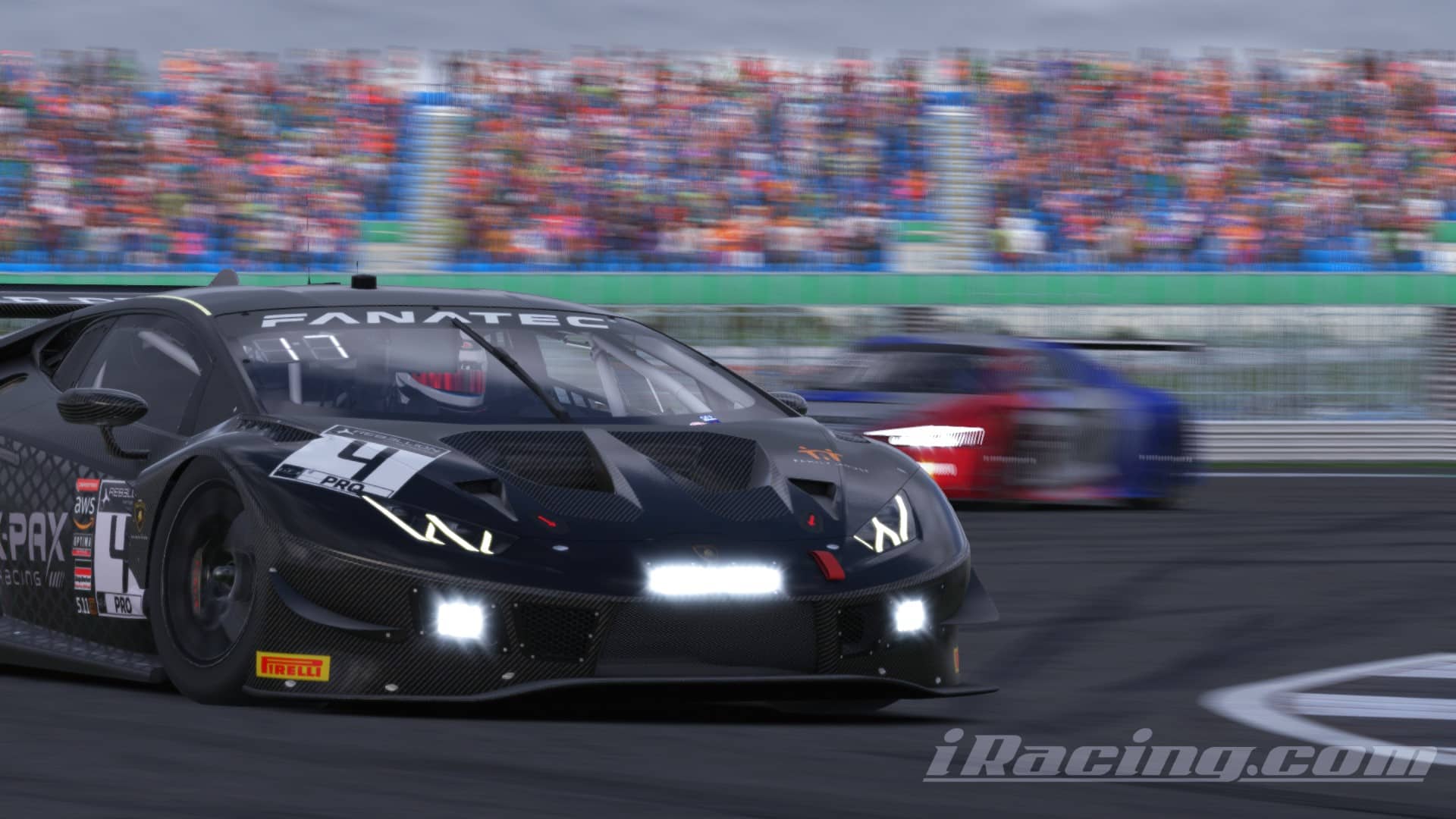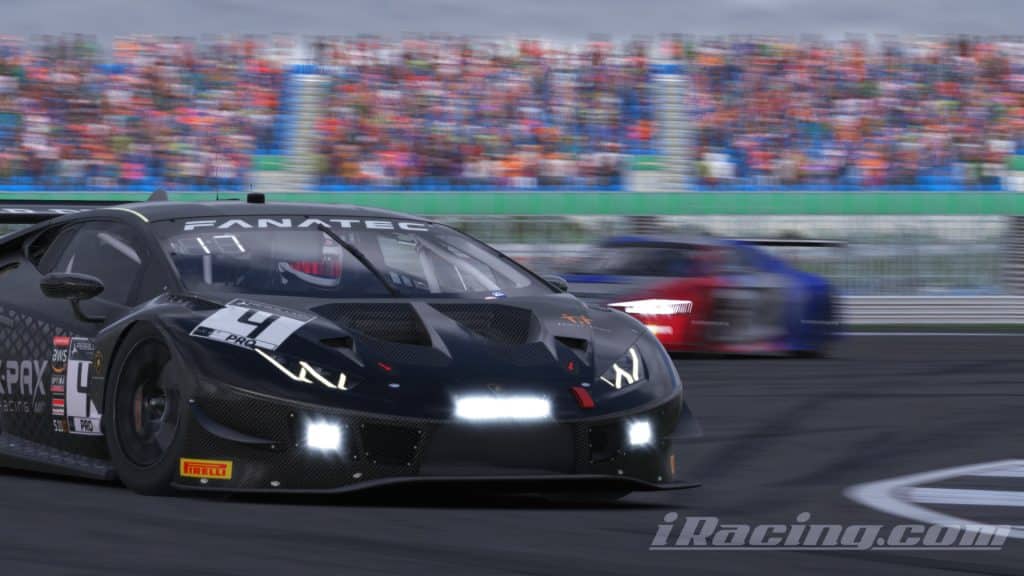 Tweaking the downforce is a good way to change the balance to something closer to your liking, particularly in the medium and high-speed corners as due to the loss of stability caused by lifting or braking in a mid-engined car in the middle of a turn, you need to make sure you can commit to a corner and trust it will do exactly what you need and expect it to do.
You can also look at winding the brake bias back to help you into braking zones. However, due to the natural rotation afforded to you by the mid-engined layout, this aspect isn't as important as cars with differing configurations.
Changing the anti-roll bar blades as always is a handy tool if you find the balance of the Huracan not to your liking at low speeds, with lower settings generally granting you less rotation and higher settings causing more.
---
Need setups for the series?
Our iRacing Setup Subscription allows you to focus purely on your on-track performance. And, with access to our free Coach Dave Delta app, installing them couldn't be any easier.
Race setups
Qualifying setups
Onboard laps
Data packs
All crafted by professionals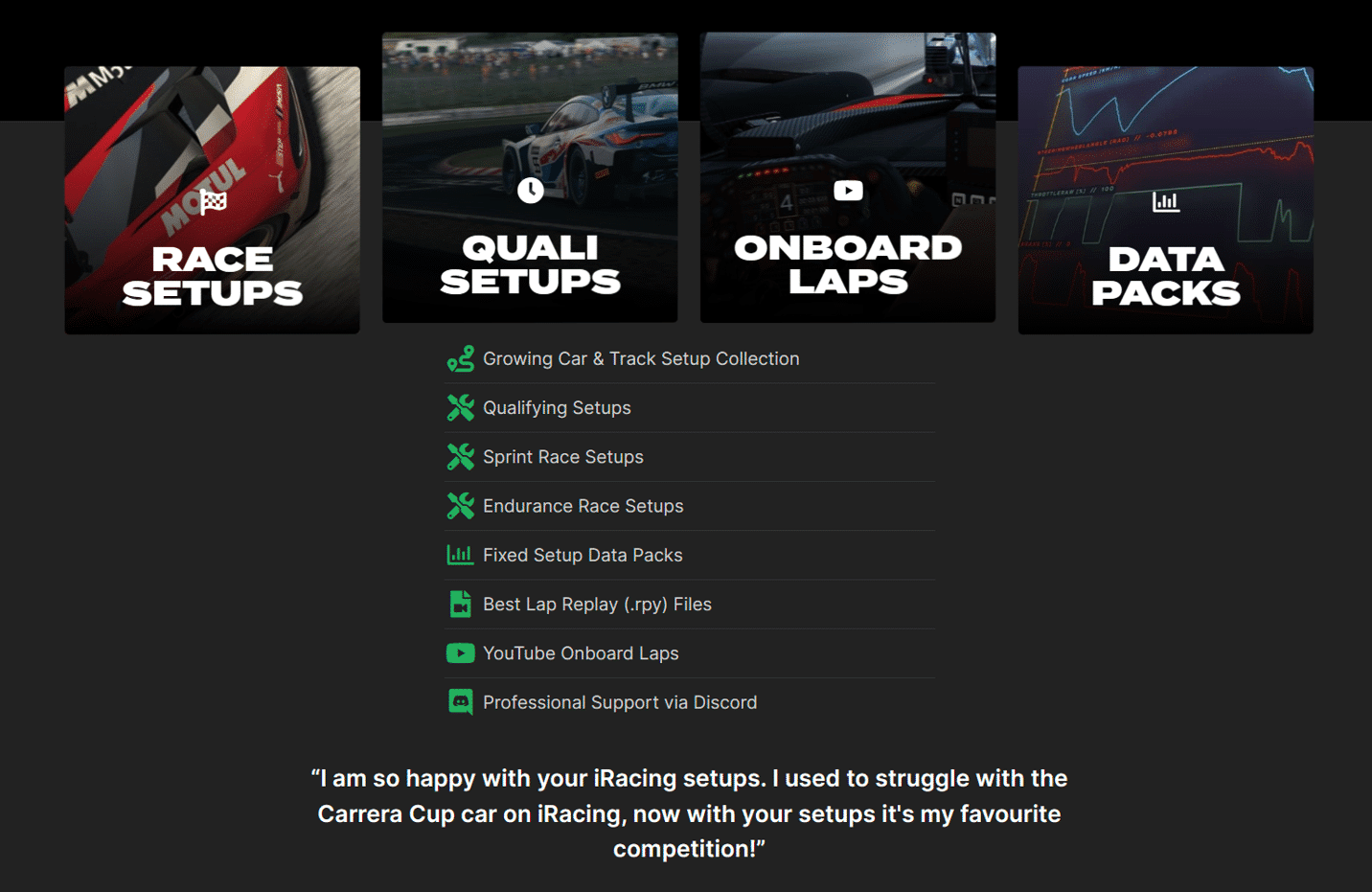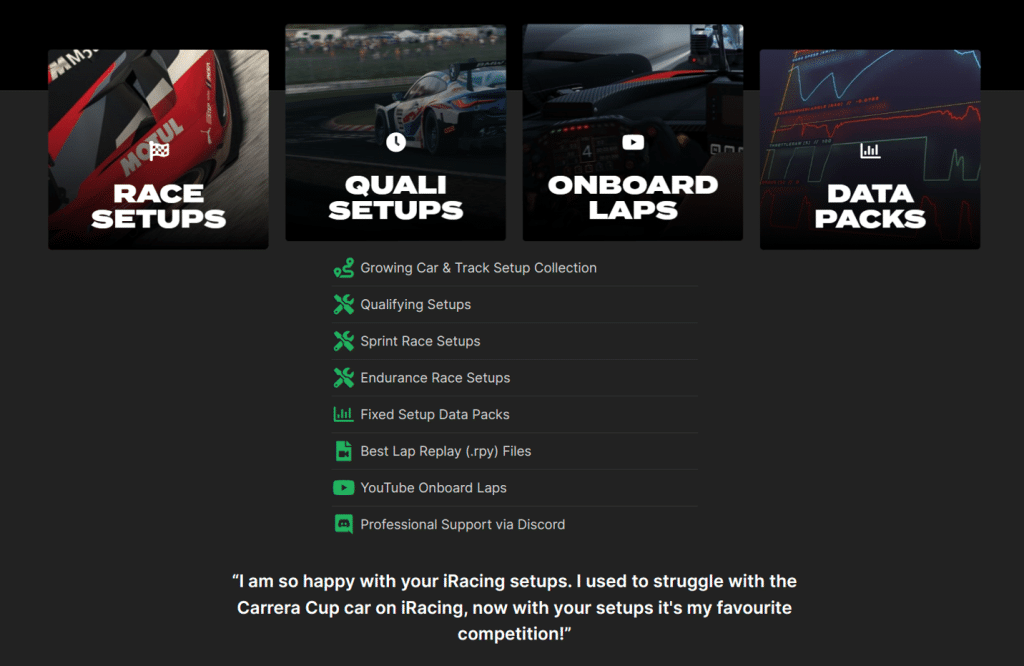 ---
Aerodynamics and Bodywork
The Huracan GT3 Evo features a comprehensive aerodynamic package that allows it to carry huge speed through medium and high-speed corners due to the downforce that results. Finding a good aero balance that means you can commit to the fastest line with confidence is crucial to a good lap time.
An adjustable splitter and rear wing are the components you can tweak in order to find a medium you are happy with, with the number to pay attention to being the aero percentage in the iRacing setup screen – the higher the number effectively resulting in more rotation while the lower number creates more understeer.
If you need more help getting to grips with iRacing's Lamborghini Huracan GT3 Evo, why don't you check out one of Coach Dave Academy's live setup sessions, such as this one at Jerez?
Steering and Cornering
The key to success when piloting the Huracan is to be committed to the fastest line with absolutely no deviations unless absolutely necessary, as any mid-corner balance change could cause the car to either understeer or oversteer in an extremely aggressive fashion, causing loss of time or potentially worse.
This means being nice and smooth on the brakes and on turn-in to a corner is required
Any sharp changes in the steering or braking phase could cause a sub-optimal balance shift
Playing with brake bias values, aerodynamic settings and suspension/anti-roll bars can assist you if struggling to feel comfortable in different phases of a corner
Power Delivery and Braking
The Lamborghini Huracan GT3 Evo features the same naturally-aspirated 5.2 litre V10 behemoth that powered its forerunner, a trusty powertrain that is extremely gratifying to control due to its smooth torque and power curves – as well as its gorgeous engine note – chiefly as a result of having no turbo to worry about tripping you up.
This allows you to accelerate effectively without worrying so much about causing the traction control to cut the power, while a similar electronic aid in the shape of the ABS system helps under braking to prevent you from locking the front wheels under extreme braking.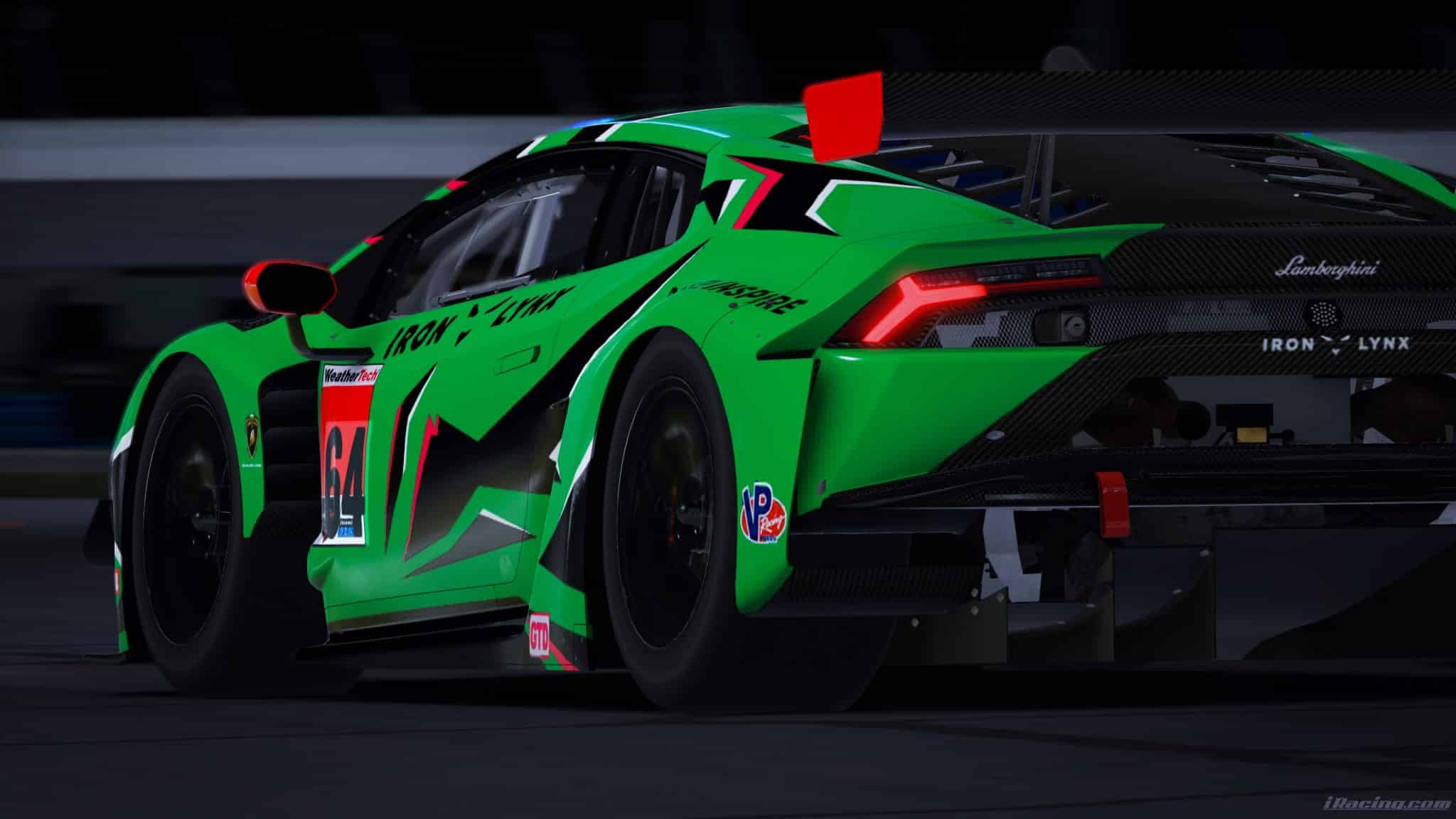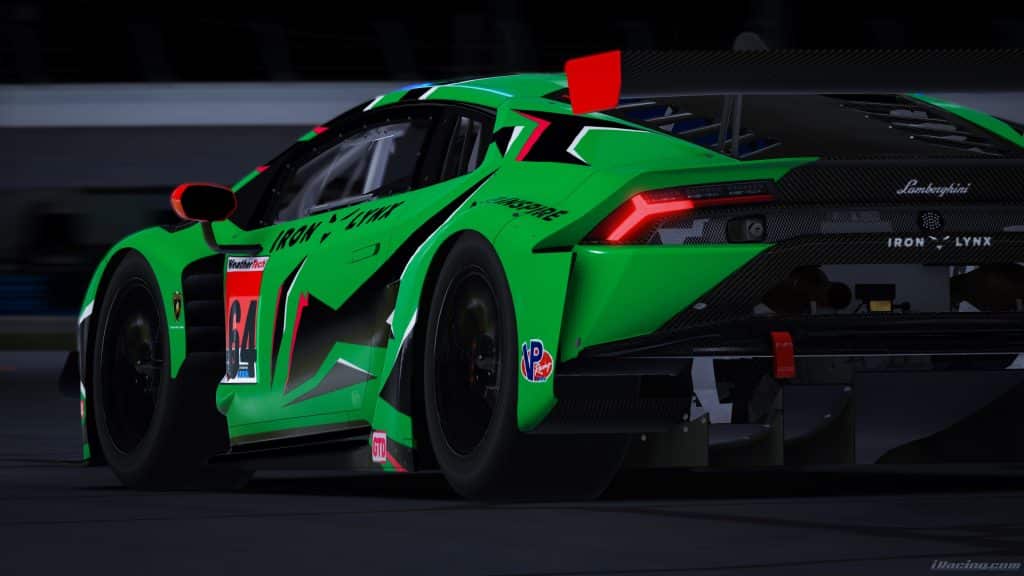 Make sure the car is settled and rotated fully before getting on power on the corner exit to prevent TC from kicking in, then unwind steering as quickly as possible to prevent tyre scrub under acceleration
Lower TC and ABS settings are better for higher grip situations, and higher values are better for lower grip tarmac
Final Thoughts
The Lamborghini Huracan GT3 Evo can be a valuable weapon in the right hands as a result of its relentless pace and impeccable balance through both fast and slower turns, while its singing V10 will bring a smile to even the coldest and most focused sim racers.
It requires discipline – and therefore practice – to get the most out of it though, so why not take out some of the leg work by utilising one of Coach Dave Academy's carefully built setups for the machine so that you can focus fully on honing your driving technique with the complete confidence that the car is fully optimised underneath you?You can also refer to Coach Dave Academy's guide on finding the best GT3 car if you find the Huracan's characteristics not suiting your natural driving style.