Sound in sim racing is normally lower down on the list of priorities for the majority of sim racers, with the focus being on steering wheels, force feedback, pedals and monitors, just to name a few.
If you are looking into purchasing a new wheel, for example, you can check out our guide to the best Sim Racing wheels in 2023, or if you're interested in a new set of pedals, our guide to the best pedals for Sim Racing right now.
However, the role sound plays in sim racing is far more important than you think and a quick way to prove it is to run a quick five-lap stint without sound and compare it to another stint with sound. You'll be surprised how much of a difference sound makes, especially when it comes to finding the limits of grip.
What should you look for in Sim Racing headphones?
We chose earphones that are actually headsets since we consider a microphone as a vital feature for sim racing. We also prefer wireless instead of wired due to a wire being quite intrusive when driving, and it limits movement when you quickly have to reach for your keyboard or if you need to run to the loo for some pre-race relief. Needless to say, sound build quality is also important, as well as battery life and general ease of use.
We selected five headsets that we think represent the best in their category. The five categories we chose from are:
Budget
Midrange
Best Battery Life
High End
Best Overall
Do you need headphones for Sim Racing?
Speakers are acceptable for sim racing, but headphones bring a lot of advantages since they provide more detailed sound information with better clarity for a lower price. There's also the added benefit of a microphone if you need to chat with teammates, or just let the driver know how you really feel after an incident…
Headphones when Sim Racing will allow you to hear aspects of the car, track and environment around you much easier than a set of speakers. Whilst speakers, which you learn more about in our guide to the most immersive sim racing speakers, can provide you with amazing sound quality and positional precision, that much come at more of a cost compared to a compact set of headphones, as mentioned.
Clear high quality headphones will allow you to hear your tyres, where your car could be bottoming out, and even where other cars are around you which you can then react to accordingly.
USE SIMTRADER FOR YOUR NEXT PURCHASE
Alternatively, classified ads are a great way to pick up top quality items at a much cheaper cost, usually always returning more bang for your buck. You can usually find brand new items that are of no use to someone anymore. This is where the sim racing classified site SimTrader becomes your best friend. Not only can you pick up an item at a cut price, with SimTrader you get a secure and trustworthy platform making the process as easy and as smooth as buying from retail. Click the button below to check out all the sim racing peripherals that are currently listed on the platform and you could be making your next purchase with SimTrader.
Roccat Elo 7.1 Air Gaming: Budget
The Roccat Elo 7.1 Air Gaming comes in at $99, making them fantastic value. It's a bargain with 7.1 surround sound via 50mm drivers, and connectivity via a 2.4GHz USB dongle promising low latency and reliable signal. And this is something to bare in mind – whilst you can connect wireless headphones via Bluetooth, many use USB connection instead, which will bring these advantages of low latency and reliable signal.
The over-ear design means that your ears will remain pain-free during long stints behind the wheel too – something incredibly important if you're keen on longer races. This headset is fantastic value and should be top of your list if you're on a tight budget but still looking for good quality.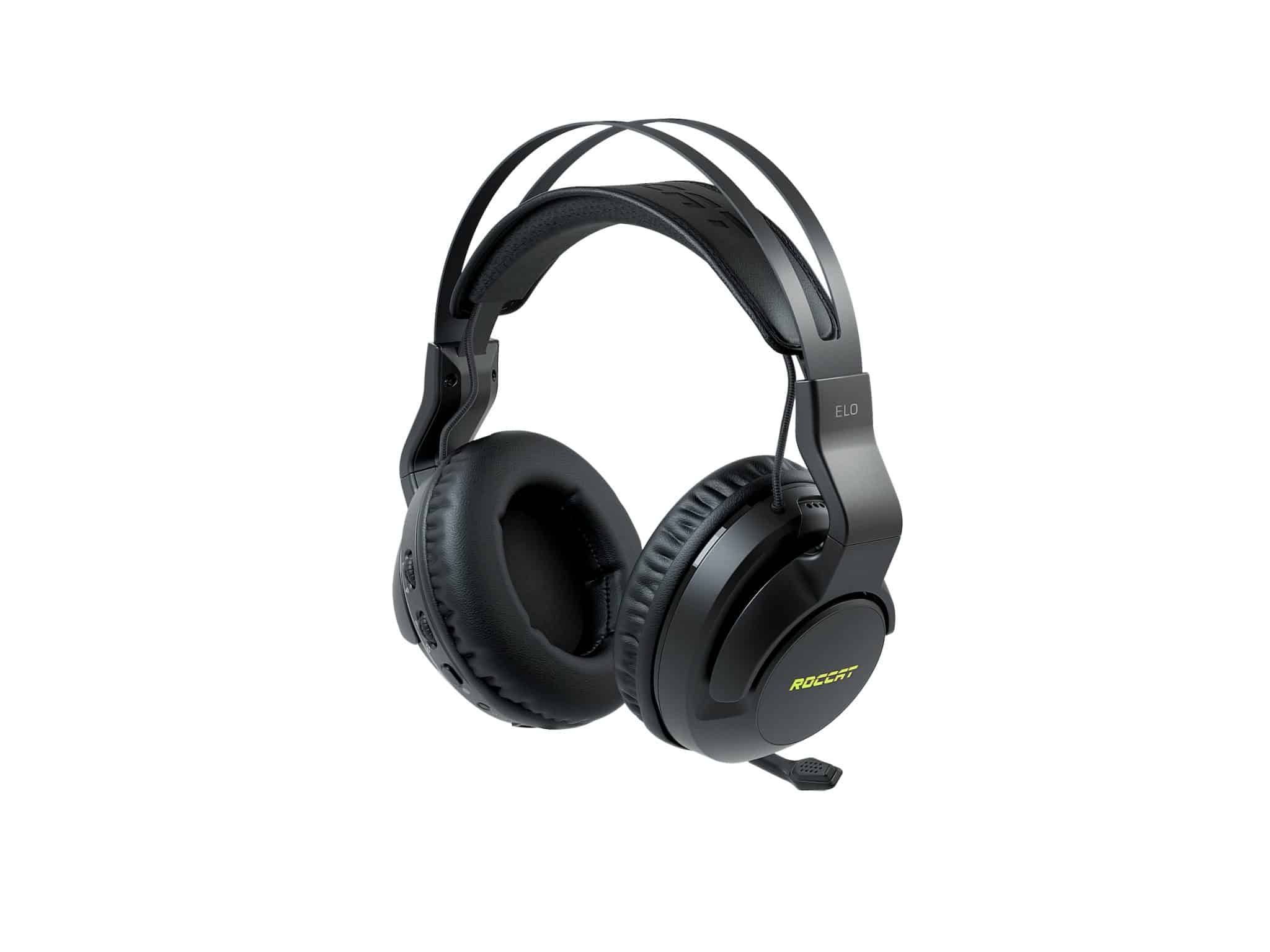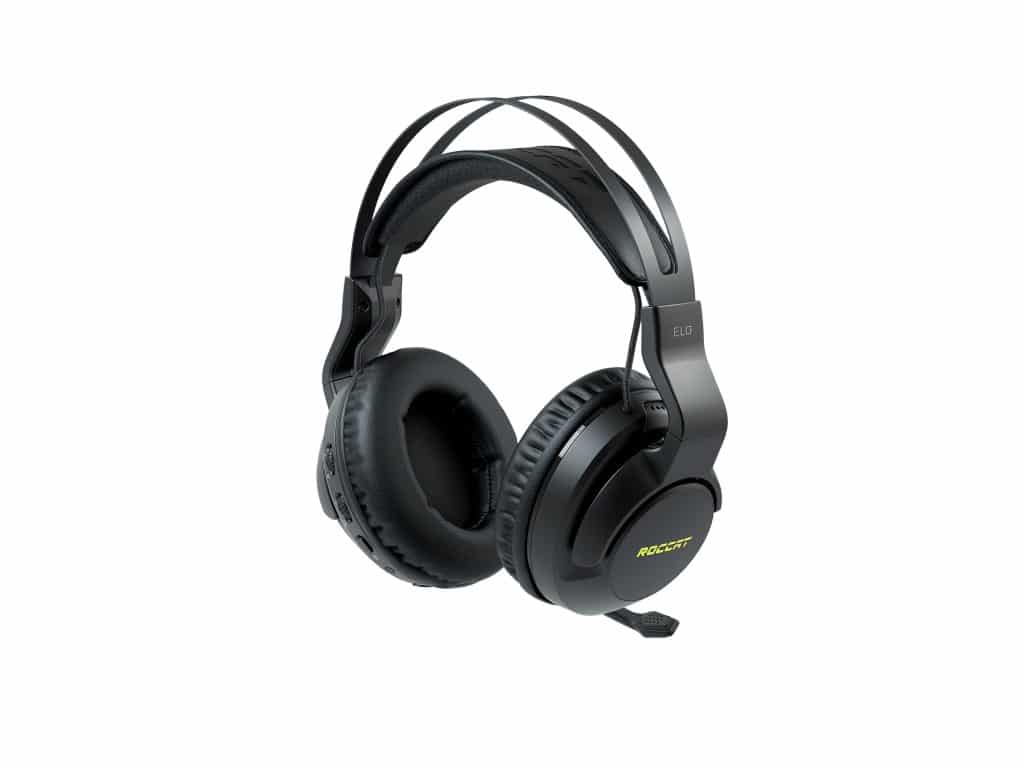 Corsair HS80 RGB Wireless: Mid-range
At $146.91, the Corsair HS80 RGB Wireless represents our pick for the best headset in the central price range. It looks great but sounds even better, thanks to support for Dolby Atmos, complemented by a very good quality microphone that mutes when flipped up.
You can also run the headset in both wireless and wired modes, with the wired mode allowing for a boost in audio quality. It's not only PC compatible but supports PS4/5 as well, making this headset a mid-range winner that can go toe to toe with headsets that are much pricier and on a wider range of platforms.
HyperX Cloud Alpha Wireless: Best battery life
Good battery life is important, especially if you participate in endurance racing and don't need the hassle of a headset suddenly dying on you.
The HyperX Cloud Alpha Wireless features memory foam earcups, a noise-cancelling microphone, and a metal frame that is durable enough to last you several years. However, the best feature of this headset is its 300-hour battery life! That's a massive number that means you could game eight hours a day and get more than a month out of a single charge.
It's priced at $159.99 bringing great quality and comfort, and if battery life is your main concern, this headset is the way to go.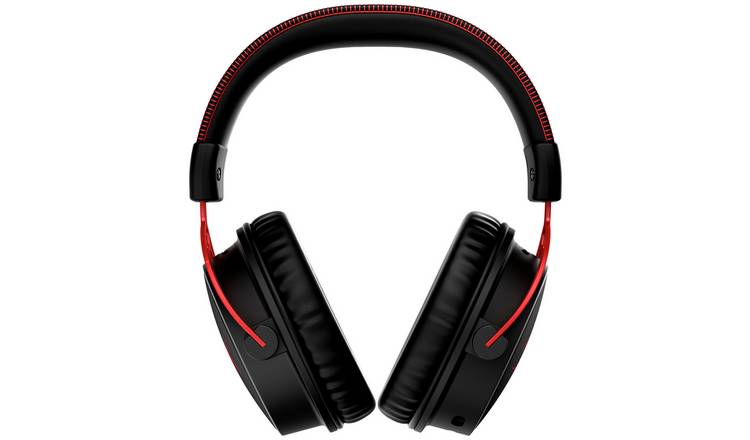 SteelSeries Arctis Nova Pro Wireless
If you're looking for all of the features and money isn't really an issue, then the SteelSeries Arctis Nova Pro Wireless is for you.
It features spatial audio, active noise cancelling, battery hot-swapping, dual audio inputs and support for PC, Mac, Xbox, Playstation and even the renowned Sim Racing console, the Nintendo Switch. The only downside with this headset is the price, coming in over the $331 mark.
This headset is priced out of the range of most sim racers as a result, but if you're looking for a high-end experience and need some of the advanced features that make this headset stand out from everything else we wrote about, then the high price can be justified. As something that can really help to bring your setup together, the price shouldn't be a total put-off, at all.
Corsair Virtuoso RGB Wireless SE: Best Overall
Price at $189.10, the Corsair Virtuoso RGB Wireless SE is a good amount more than the Corsair HS80 RGB Wireless but a lot cheaper than the SteelSeries Arctis Nova Pro Wireless. It's what we consider the best headset regarding features, quality, price, platform compatibility and even looks.
The memory foam earcups combined with 7.1 surround sound and a microphone that rivals some stand-alone USB microphones mean that this headset will strike the perfect balance between price, quality and features. We think that this headset will work perfectly for sim racers with excellent comfort as well as amazing surround sound for improved immersion. This headset may not be for the budget conscious, but we think it's worth every cent.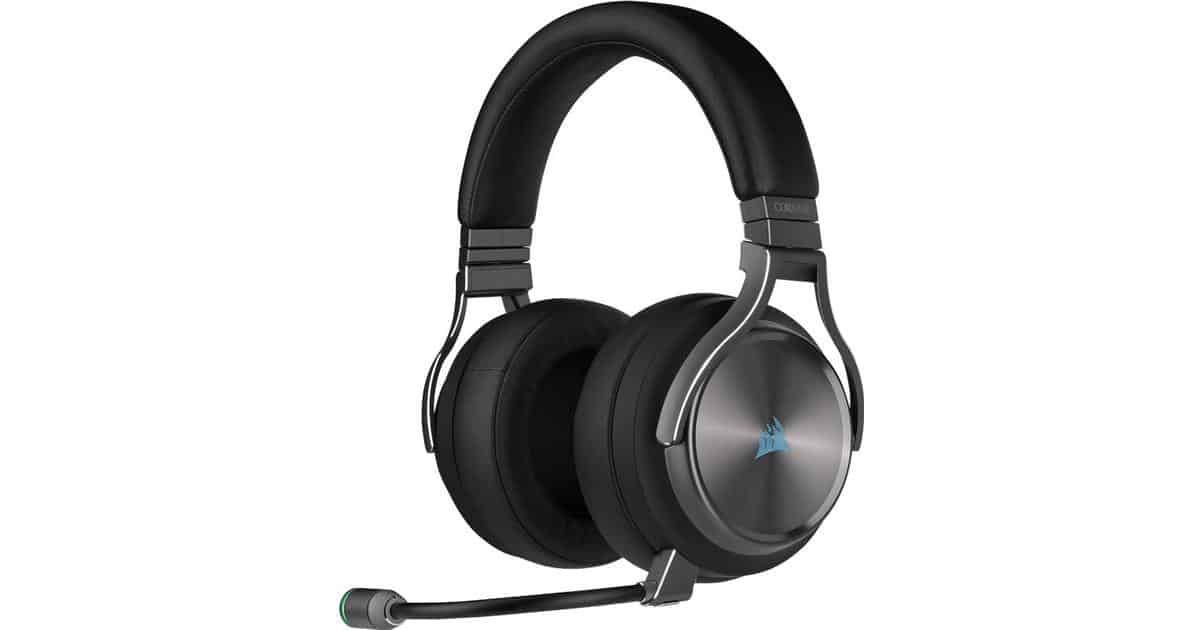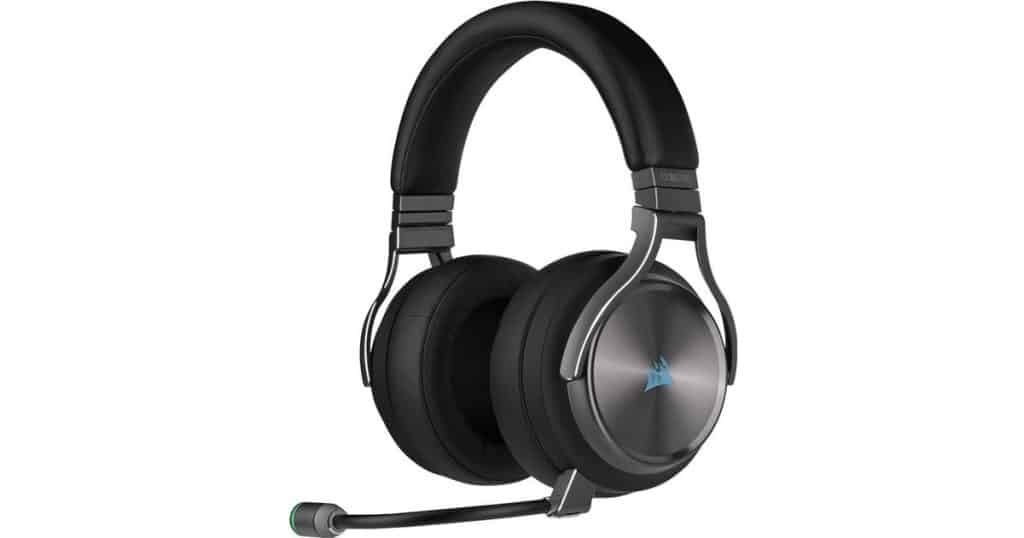 Final thoughts
Most sim racers don't change headsets often, so it's essential to choose carefully when buying one. We covered five headsets representing what we think are the best in their category, giving you valuable information when making such an important choice. We know that a headset isn't high up on the priority list of sim racing hardware, but we assure you it plays a far more critical role than you may think.
SimTrader – The only classified site you need to buy, sell and trade your sim racing equipment – Sign up today