Just like that, another iRacing season leaves us behind. Gone are the days of 2022 Season 3 as we usher in the year's final quarter. With it comes a brand new car, 3 new circuits, 3 pieces of updated content and a whole host of small refinements, including an array of new AI-enabled vehicles and tracks.
Here at Coach Dave Academy, we're just as excited as you are to get 2022 Season 4 underway. New setups, more hotlaps and of course a variety of Lap Guides are heading your way.
The Porsche Mission R brings electric action to iRacing
A bit of a revolutionary moment in the iRacing world, the first electric car on the platform is debuting this season, courtesy of the Porsche Mission R. Porsche's first step into all-electric GT racing, the Mission R is designed with the 992 GT3 Cup in mind, as it aims to match what has become a much-loved vehicle in iRacing. A car we're on the way to mastering, make sure to get your hands on our Porsche 992 GT3 Cup setup bundle.
Due to the nature of electric vehicles as well as being 4-wheel drive, its acceleration is quite literally instant, giving it a spaceship-like feeling when you first jump on the throttle. Its straight-line speed comes in faster than a GT3 too – the Mission R's 800 kilowatts propelling it at a rate not to be laughed at. When it comes to cornering, however, it is indeed more similar to that of a Porsche Cup car, meaning you'll be getting on the brakes earlier than you might expect. Whilst its agility is similar to the Porsche Cup car, it can take far more of a beating – the Porsche Mission R is far less pitch sensitive.

A car that will definitely give you a unique experience behind the wheel, there's no hiding its lack of engine note, either. There is something interesting about the sound of an electric racecar though and paired with the more noticeable sounds of the tyres and suspension, it becomes just a different sensory journey.
Part of iRacing's rotor in its own fixed-setup series, the Mission R Challenge, expect the same high level of competition from any other single-make series.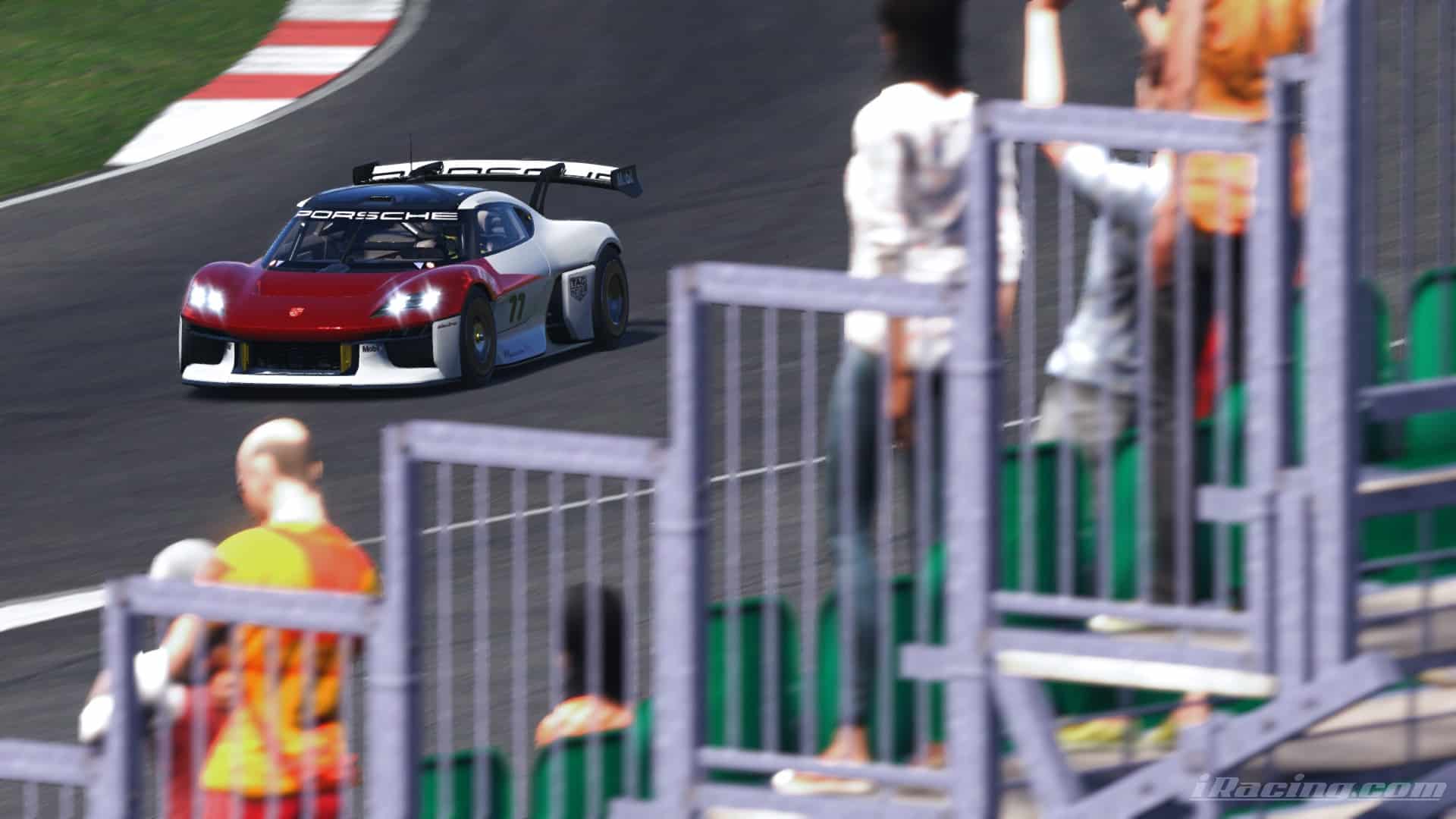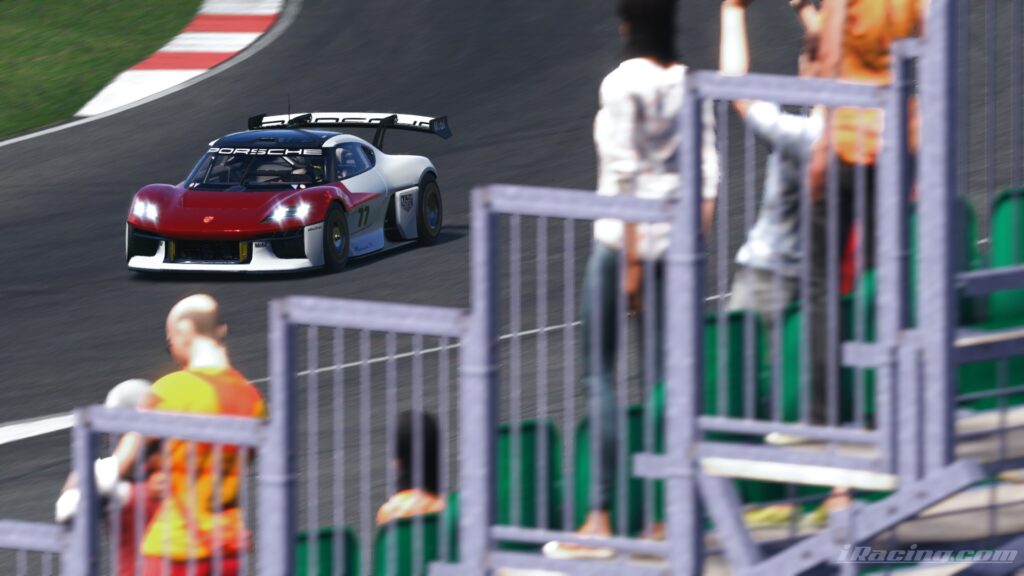 From Norway, to Germany, to the USA
The 2022 Season 4 iRacing build has blessed us with 3 brand new circuits: 2 road courses and 1 dirt oval. Rudskogen Motorsenter, Motorsport Arena Oschersleben and Lucas Oil Speedway make 3 interesting additions to the Sim, so let's find out a little bit more about them.
Rudskogen Motorsenter
No, you are not dreaming, Rudskogen is a free addition to iRacing!
Opened in 1990 to become Norway's oldest tarmac circuit, Rudskogen underwent a big redesign in 2006 – Hermann Tilke being let loose on the idyllic surroundings of the track. What came out of it is a technical circuit that darts and dives through the Norweigan countryside, seemingly perfect for Porsche Cup cars, small single-seaters and maybe even GT3s. With lots of undulation and a mix of high-speed and low-speed corners, it will certainly keep you on your toes. Appearing on the VRS Sprint Series calendar this season, get ready for some GT3 madness.
If you're new to the VRS Sprint Series though, take a look at our guide to one of the most popular series in iRacing.
Translated to the virtual world in the standard quality iRacing brings to the table, we're lucky to be getting our hands on Rudskogen for free.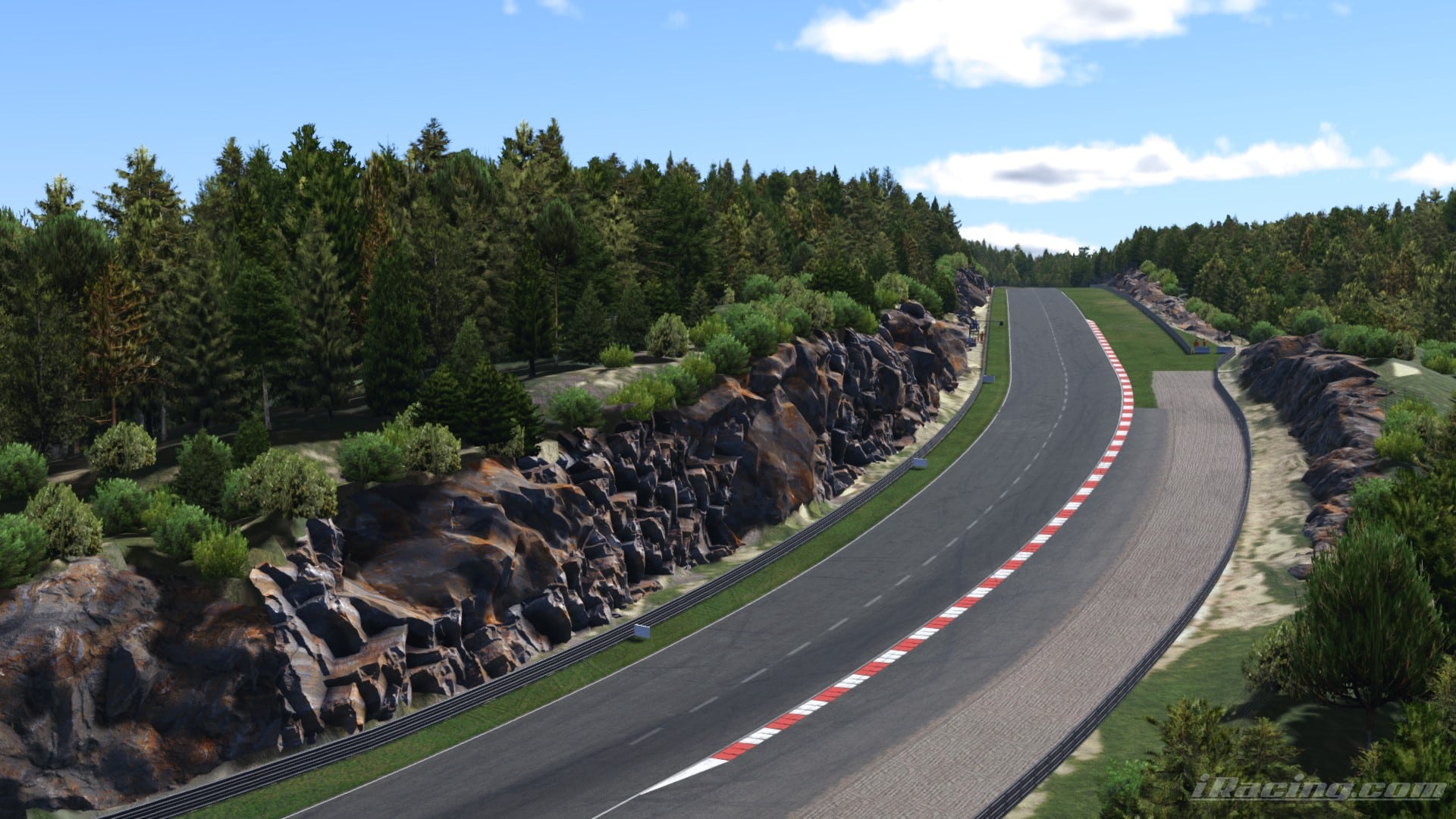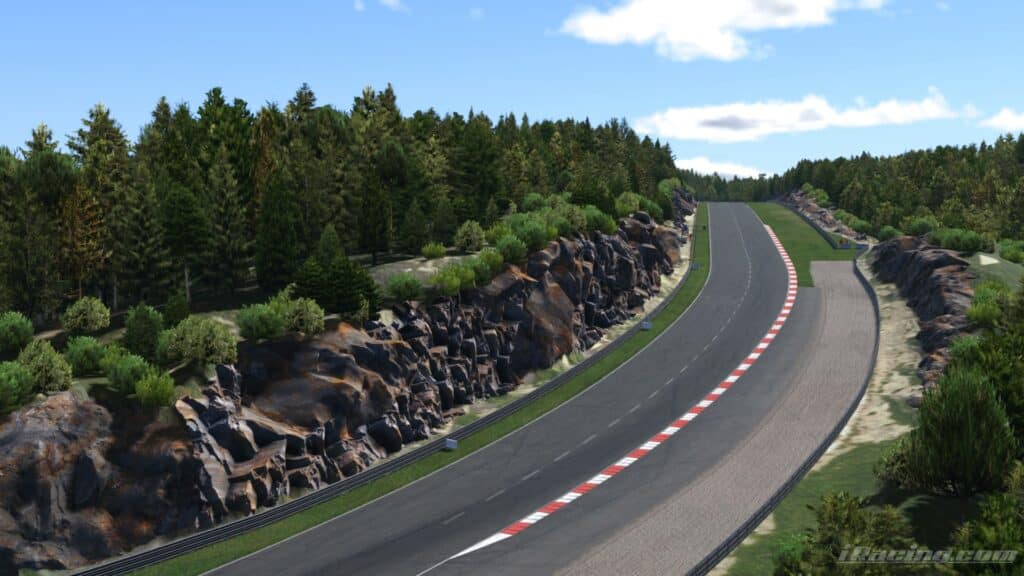 Motorsport Arena Oschersleben
Another technical European circuit, Motorsport Arena Oschersleben has been a popular destination for racing in Germany since it opened in 1997. Hosting the likes of DTM, the FIA GT Championship, WTCC and grassroots single-seater series such as ADAC Formula 4, Oschersleben is a versatile track that's seen a wide variety of vehicles attack its 3.7 kilometres.
Somewhat famous for turn 1 pileups that plagued the 2008 visit of WTCC, leading to some equally famous commentary, it's a tricky circuit to get right. Finding your flow is vital, as the corners all feed into one another. Split up by 2 long straights, you'll find some good overtaking opportunities along the way.
Also appearing on the VRS Sprint Series' and GT4 Falken Tyre Challenge's 2022 Season 4 calendars, just like Rudskogen, you better get out there and start learning!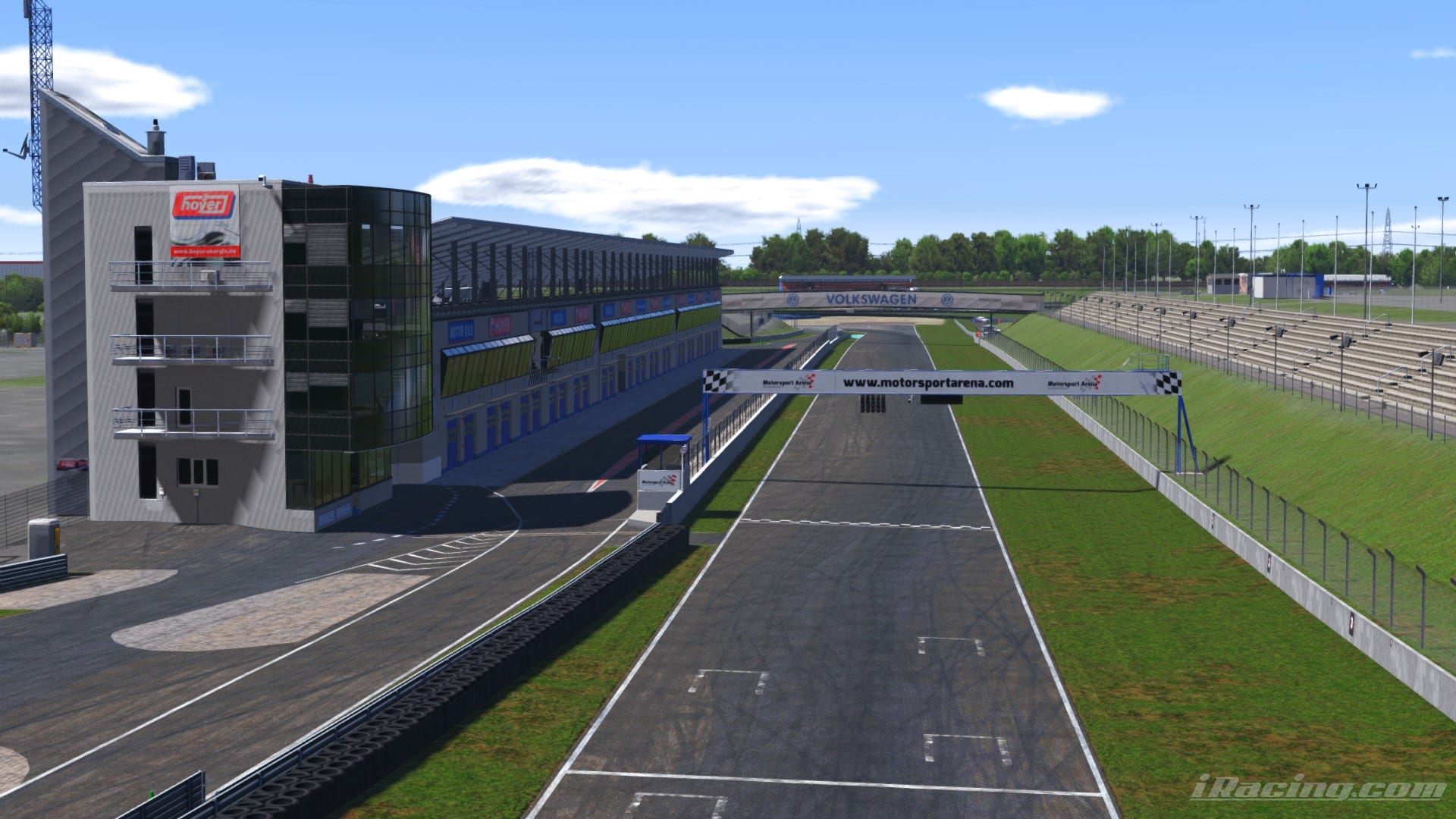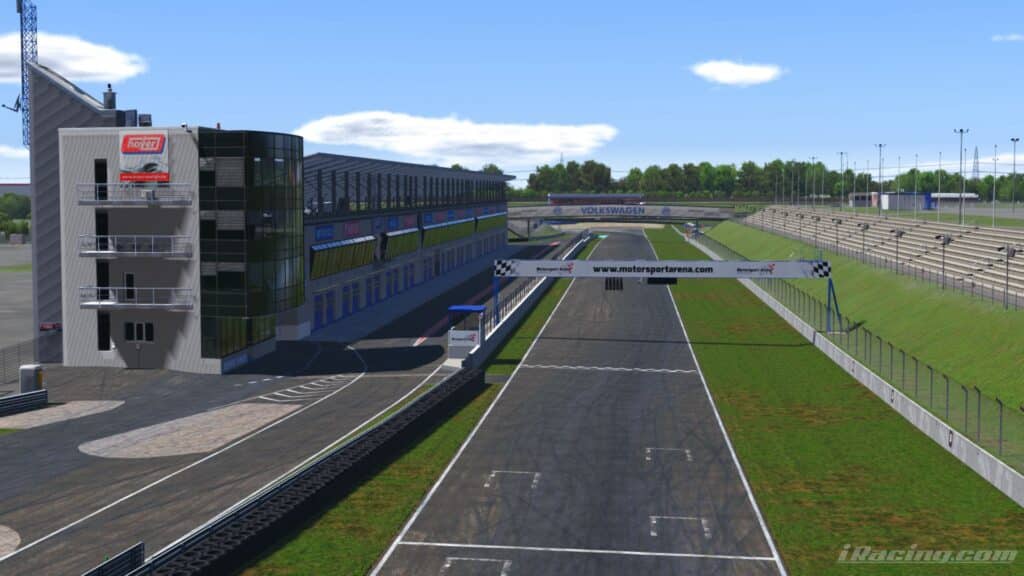 Lucas Oil Speedway
To round out the new circuits joining the iRacing lineup, Lucas Oil Speedway is about as different as you can get compared to Oschersleben and Rudskogen.
A 600 metre (or ⅜ miles if we measure it the local way) clay-surfaced dirt oval, Lucas Oil Speedway is known for being one of the most well-facilitated dirt ovals in America, attracting a plethora of series to its track. Nicknamed "The Diamond of Dirt Tracks" for a reason, it's a fantastic track to bring to iRacing and will be hugely popular amongst dirt oval racers.
As much as it might be tempting to splash some cash on 2022 Season 4's new content, if you're conscious about keeping costs down on iRacing, we've got an article to help you out!
Indy Oval rescan and minor car updates
Whilst iRacing brings us new cars and circuits ahead of the new season, they've also gone and made some adjustments to 3 pieces of old content, helping to bring them up to date and in line with newer content.
First up is a big one for IndyCar fans, as Indianapolis receives another rescan, this time for the oval layout used in the Indy 500. In 2022 Season 3, the Indianapolis road course was rescanned to bring it in line with adjustments made since its launch, so for 2022 Season 4, iRacing has finished the job to update the oval. Used in the iRacing Indy 500 each year, it's definitely a welcome update.
Elsewhere, the Lotus 79 and the ARCA Menards Chevrolet Impala have received some small graphical updates. Look out for an extra shine when taking screenshots next time!
More AI-enabled combinations
In almost every season the AI-enabled roster of cars and tracks expands, and that's no different this time around. There are some big changes here too – some popular tracks are now accessible with AI, whilst some interesting multiclass options now emerge via the new AI-enabled cars.
Here are the new AI-enabled vehicles:

NASCAR NextGen Toyota Camry
NASCAR NextGen Ford Mustang
NASCAR NextGen Chevrolet Camaro ZL1
Lotus 49
BMW M8 GTE
Chevrolet Corvette C8.R GTE
Ferrari 488 GTE
Ford GTE
Porsche 911 RSR
These are the newly AI-enabled tracks:
Canadian Tire Motorsports Park
Circuit des 24 Heures du Mans
Indianapolis Motor Speedway – IndyCar oval
Motorsports Arena Oschersleben
Nurburgring Combined – Gesamtstrecke 24h
Nurburgring Combined – Gesamtstrecke Short w/out Arena
Nurburgring Combined – Gesamtstrecke VLN
Nurburgring Grand-Prix-Strecke – WEC
Rudskogen Motorsenter
Some of the most famous tracks in iRacing are now AI-enabled with this update, as Le Mans, 4 of the Nurburgring's layouts and the Indy 500 oval all are now open for AI racing. Paired with the addition of the entire GTE pack receiving the same update, multiclass racing offline has just become oh so much better.
Damage model tweaks
The final big change in what has been a fruitful iRacing update, all damage model-enabled cars are having their algorithms fine-tuned.
The headline change is this: "damage from a collision is now calculated based on impact energy instead of raw impulse magnitude".
What that means in an easier-to-digest way is that damage can now be built up over time, so small hits will now be accumulated on car parts. In the past, a collision would only damage your car if it exceeded an energy limit (in this example, call it 100 joules). So, an impact of 50 joules would not damage your car as it did not exceed the damage threshold. With this update, two separate 50-joule hits would mean your car would then experience damage.
The new system allows for a more realistic buildup effect of damage, refining the damage model even further in what is already an advanced system.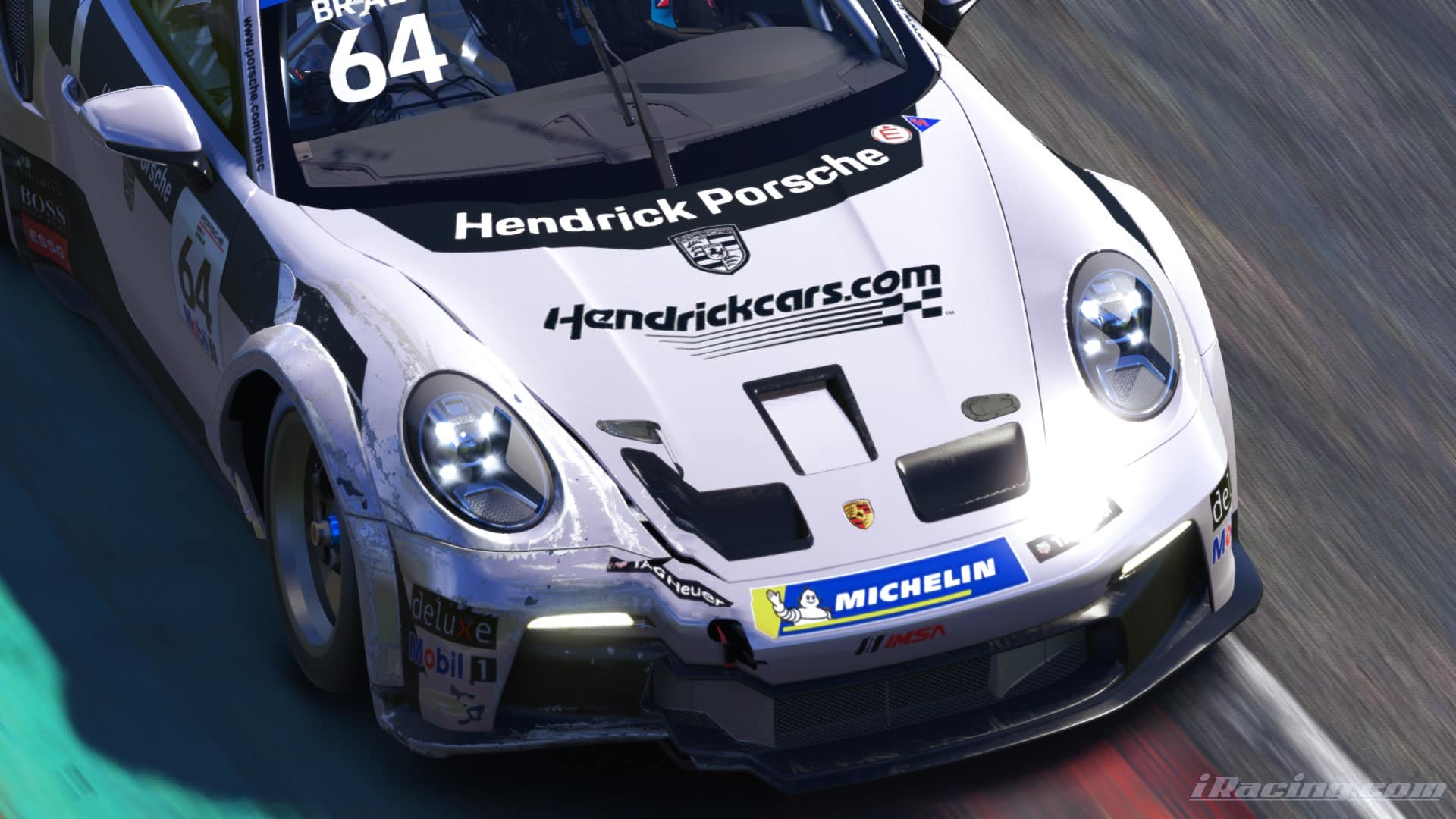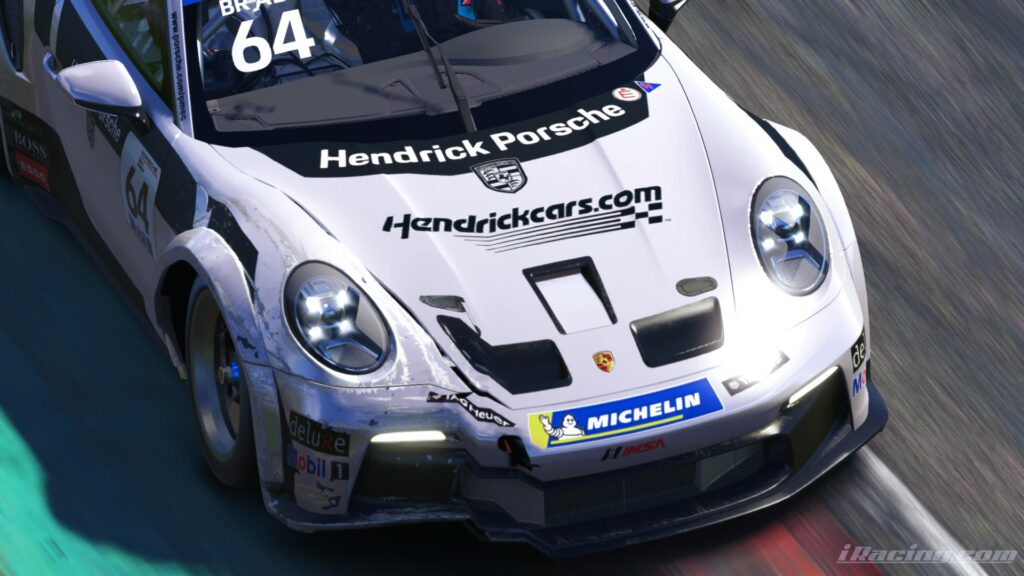 Coach Dave Academy's plans
2022 Season 3 was another hugely successful 12 weeks for us, but as we embark on the new season, we're making some small changes to both the cars we supply setups for and the Lap Guides that we produce.
For 2022 Season 4, our 3 target series remain as pillars of the Lap Guide schedule: Porsche Cup, GT3 and GT4. However, that will be in addition to 2 new series we will be producing Lap Guides for, Formula 4 and the Global Mazda MX-5 Cup. Aimed more at beginners, covering two series' with lower license entry requirements, we hope to help anyone struggling to get up to speed with iRacing. If you want to learn more about the license progression tree in iRacing, make sure you check out our guide here.
Back to setups and once again we are sticking with a similar lineup to last season. The big changes here are that we are now providing setups for the iRacing iR-04 – one of the most fun single-seater downforce-focussed cars in the sim – rather than the Dallara F3. We are also now bringing the Lamborghini Huracan GT3 Evo back to our VRS Sprint Series roster, taking the place of the Porsche 911 GT3R.
All of these setup goodies will be available as part of our iRacing Setup Subscription, which gives you access to our entire setup library for just a small monthly cost. But, if you've got a favourite car, you can still purchase specific series bundles for 2022 Season 4.
Whilst there's still more to talk about when it comes to our roadmap for this season, we've got an entire article dedicated to our plans, so make sure to click the button below to find out more: