Racing simulators have a steep learning curve; beginners can get overwhelmed quickly, have a few bad races, and leave. Coach Dave Academy is here to support you by easing you into the world of iRacing with some information, advice and support to help get the best out of your iRacing career.
Before you begin
iRacing is a racing simulator service, not just a racing sim or a racing game. This means you pay a monthly subscription to access the service and buy content like cars and tracks separately. Your iRacing subscription allows you to join practice sessions, races on official servers, and access the iRacing forums.
iRacing costs $13 a month, with more extended subscription periods becoming cheaper. An annual subscription costs $110, but there are often heavy discounts. This includes a range of cars and tracks to help you get up and racing without immediately having to buy any additional content. Some of this content includes the DW12 Indycar and the Mazda MX-5 Cup cars. Tracks include the excellent Laguna Seca and Oulton Park road courses.
Additional tracks and cars cost $14.94 and $11.95, respectively. Tracks range from classic road courses like Spa in Belgium to the Indianapolis oval, dirt ovals, and rallycross tracks. iRacing has just about any category of car imaginable that including Formula 1, Indycar, Nascar, GT3, Le Mans Prototypes, Rallycross and even dirt track cars. Content on iRacing isn't cheap, but you do get a 10% discount if you buy content in batches of three to five and a global discount of 20% if you already own 40 pieces of content.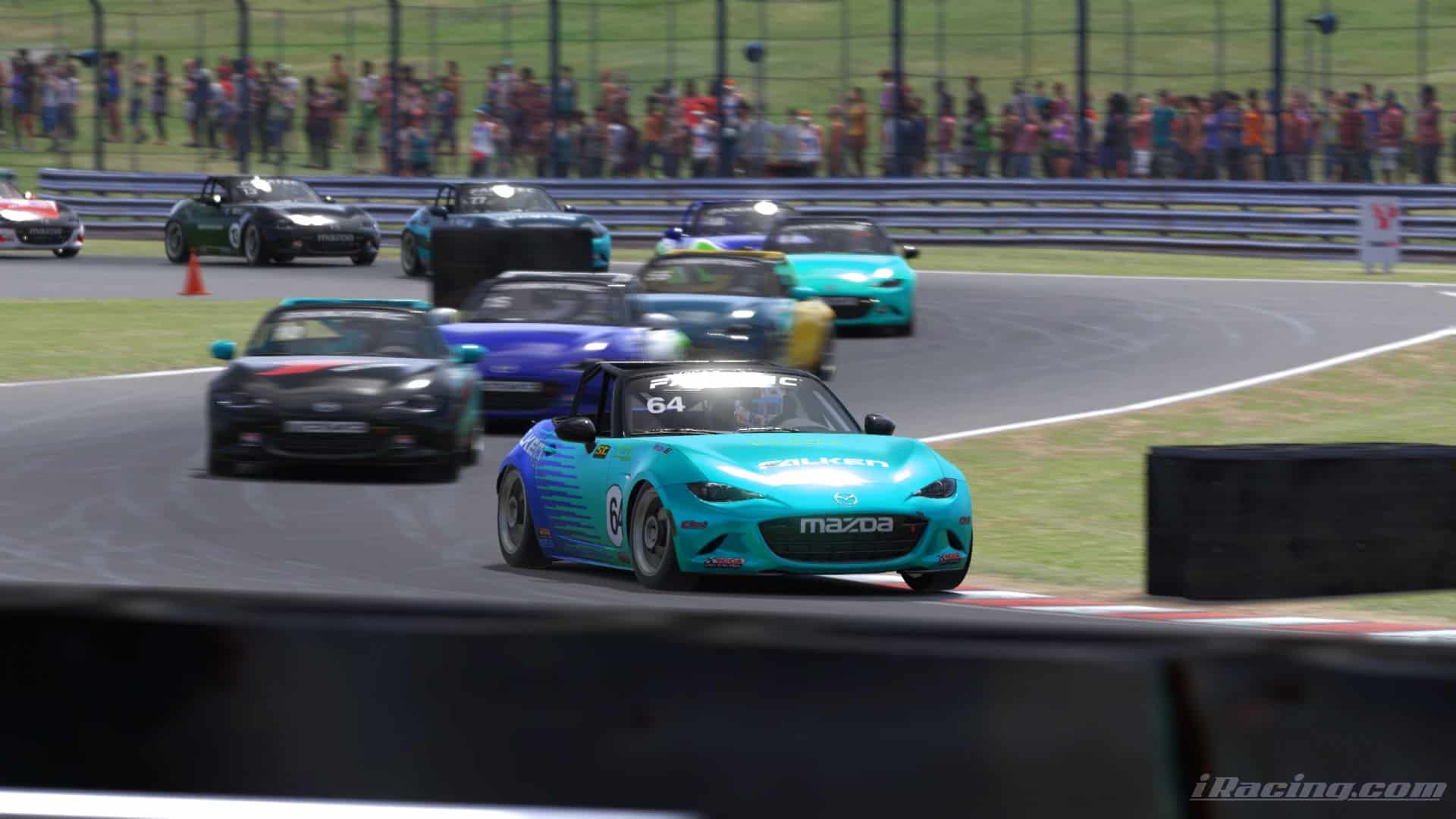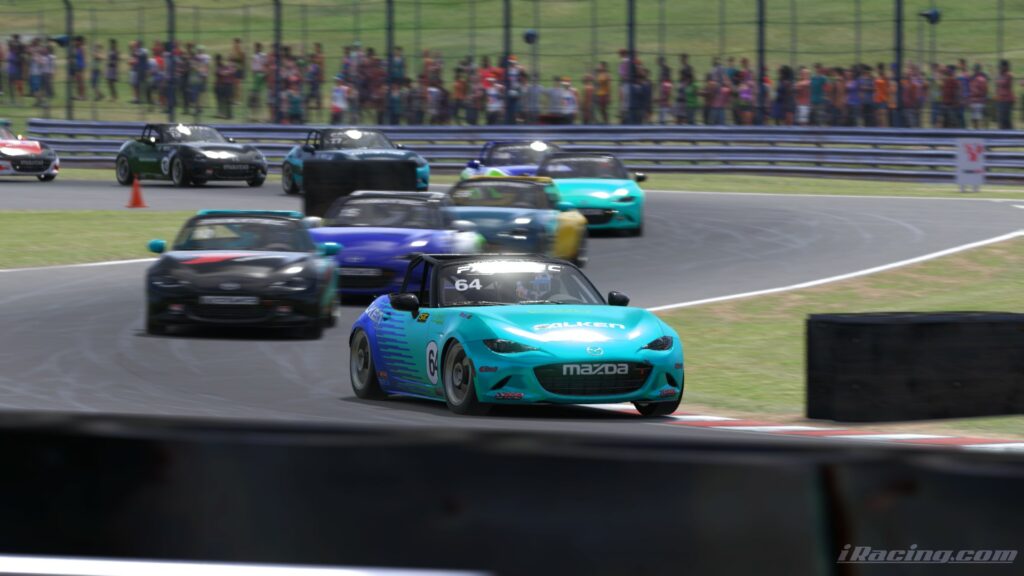 The quality of the cars in iRacing is as detailed as it gets, but some cars are more popular than others. The Dallara P217, for example, is a prototype racer that's really fast without any complicated Energery Recovery Systems to worry about. It's a multiclass racer that typically competes in the European Sprint Series over a 1-hour race. Since it's sharing the track with both faster and slower car categories, winning races is a combination of being fast in clean air as well as maintaining your pace with solid traffic management.
iRacing introduces new tracks at just about every single season update. These range from re-scanning of tracks to add a new surface or a brand-new track that's never been seen before in iRacing. The tracks are laser scanned for perfect detail with every crack, bump and kerb captured in loving detail. As mentioned earlier, all the major track categories are catered form with the Le Mans 24-hour Circuit De La Sarthe being one of our all-time favourites. The track is captured in all of its 16.626km glory including the full day-to-night transition over a 24-hour period. Driving a prototype at Le Mans in iRacing is a truly special experience that we think no other racing sim comes close to matching.
You should play iRacing with a steering wheel and pedals on a PC that meets the minimum hardware specifications. You can play iRacing with a game controller, but it will not be as immersive as using a wheel and pedals. Virtual Reality will take your iRacing experience to another if you can afford it because it can give you the feeling of being in the car with proper situational awareness. iRacing supports a wide range of gaming hardware and is generally relatively light on resources, so most computers should be able to run it properly.
Initial start-up
To install iRacing, visit iRacing.com and signup for a subscription. After you've signed up and logged in, you will see a message that the iRacing service isn't running with options to download the software. Select the software to download and then install it. The installer will place an iRacing icon on your desktop that you can click to launch the iRacing service and start downloading the default cars and track. This will take some time depending on your internet speed. Once this is done, you can close the downloader and choose Settings from the menu on the iRacing web page. You can then choose for iRacing to auto-configure your graphics settings. This configuration is an excellent baseline and should work fine for now.
Once that's done, choose the Mazda MX5 series and join a practice session to join. You'll find yourself sitting in the car in the garage once you're in the session. From here, you can open Settings and configure your steering wheel and pedals. It's important that you choose the correct rotation value for your steering wheel when setting it up. For example, most Logitech wheels have a rotation of 1080 degrees and iRacing normally detects this automatically. However, if it isn't auto-detected, then dragging the "Wheel Range" and "Map Range" sliders within the settings menu should fix it.
We recommend that you also configure a button for the Pitlane Speed Limit and the Black Box that you can use to change between various information windows while driving. Once this is done, you can leave the garage and drive your first laps.
Car setups
iRacing includes superb baseline setups for all cars and tracks that are perfect for beginners. They're not particularly fast but are very stable and forgiving at the limit. You can load these setups from the setups menu when you're in the garage.
You'll quickly find thought that once you've run a few races and progressed to a category that allows for open setups, the default iRacing setups will overall be slower and fellow drivers tend to be faster than you. You can then choose to use custom setups that you can adjust from the garage or use premade setups from Coach Dave Academy.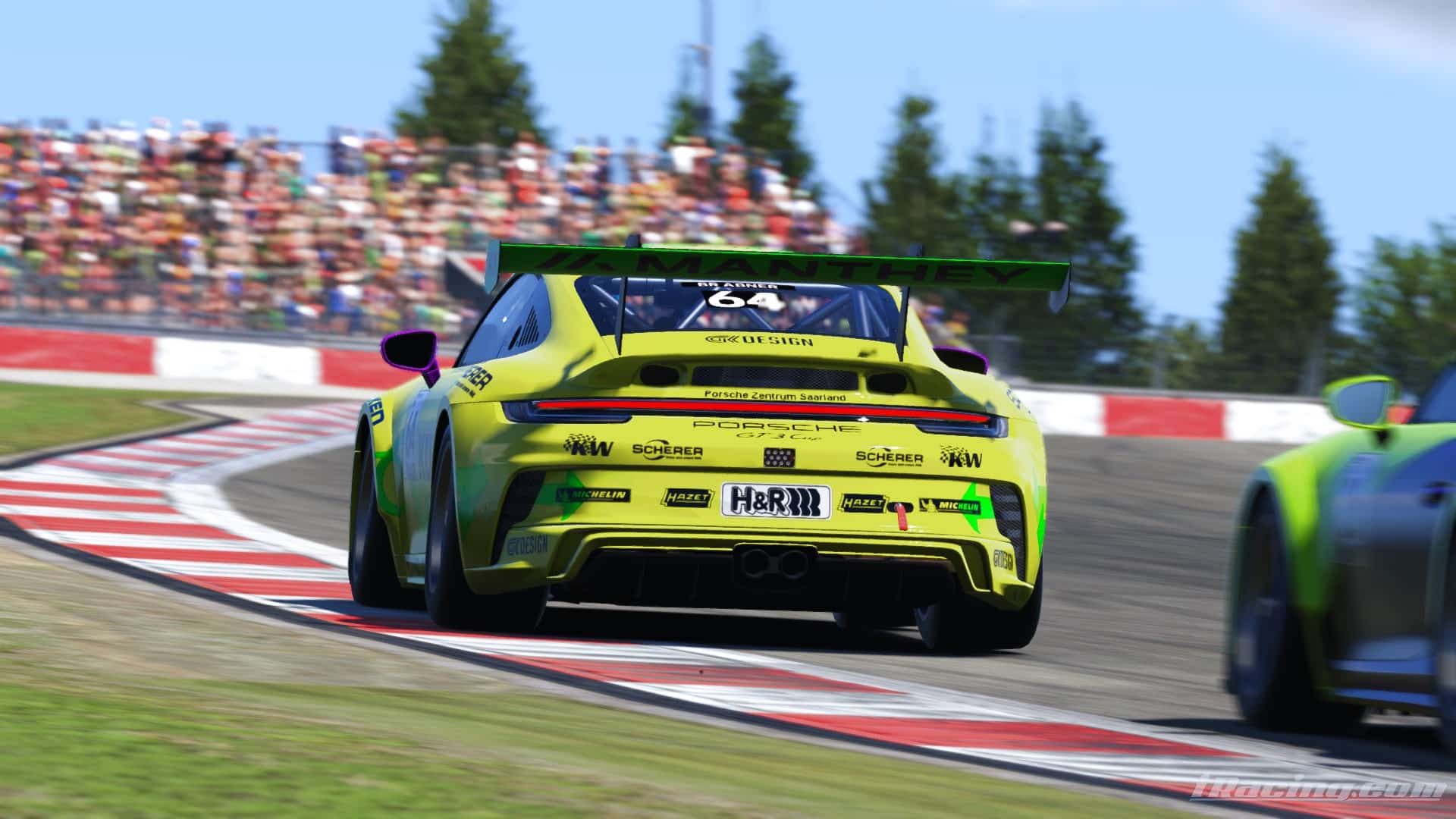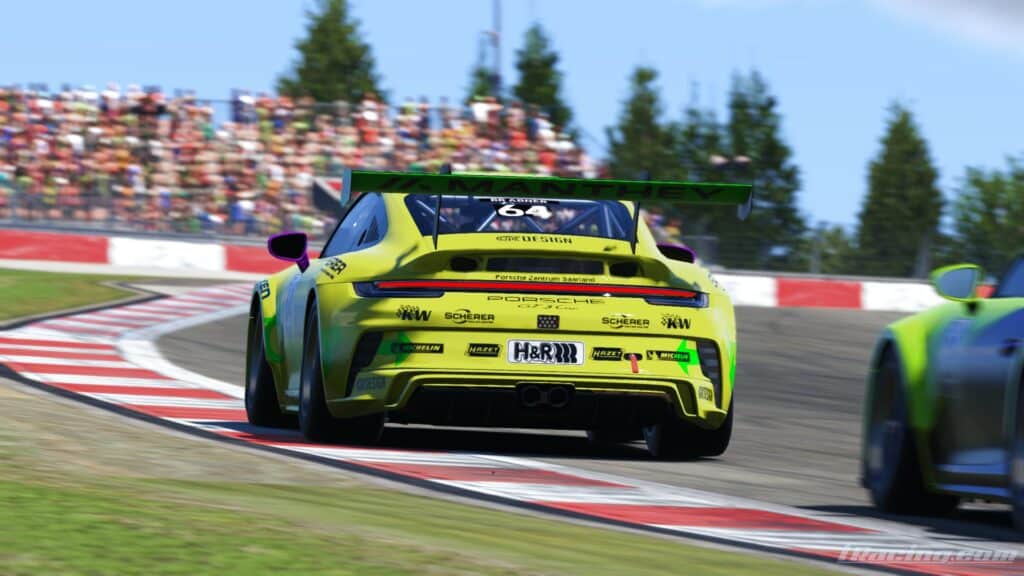 iRacing Licenses and Safety Rating (SR)
When you start in iRacing, you will automatically be categorised as a Rookie and only be allowed to compete in the Rookie category races. This typically involves driving the Mazda MX5 with a fixed setup over relatively short-distance races. To progress up from a Rookie license to a D license, you need to have your SR to a minimum of 3.0. This will allow you to be promoted to D license at the end of the 12-week race season. You will be promoted immediately if you have your SR at 4.0.
SR will be increased every time you complete clean laps and races. If you run off the track and touch the grass slightly in a race, your SR will decrease by a small amount. Spinning out or hitting a barrier or another car will cause a more significant reduction in SR. It's therefore advisable to focus more on finishing races cleanly early on in your iRacing career to ensure that you have a high SR and get to the license class you need.
Certain cars are only available to race in the higher licence classes, so it's crucial that you spend time practising consistency before entering a race. This will give you the best chance of having a clean race with minimal incidents and the fastest path to reaching the license class you desire.
iRating
Your iRating is more or less a measure of your skill as a racing driver and is calculated automatically based on your results. The more opponents you beat that have a higher iRating than you, the quicker your total iRating will increase. If you crash out of a race or just finish towards the back because of a spin or any other incident, you will probably have a reduction in iRating. Simply put, the higher your iRating, the better chance you have of racing against other drivers of a similar skill level resulting in safer and more enjoyable races.
How to behave while on track
You must never forget that the cars and drivers out on track with you in iRacing are real people, not AI. Smashing into them or driving unnecessarily aggressively isn't acceptable behaviour. iRacing allows for drivers to be reported by fellow drivers which means that your bad behaviour on track may result in a punishment that could be as severe as a short-term ban or worse, permanent banning from the iRacing service. Refer to this excellent write-up on racing etiquette for more information on how to behave while driving.
Flags
iRacing uses similar flags to real racing. In real racing, a white flag is shown denoting the race's final lap, and iRacing does the same. However, just as in real racing, ignoring flags may result in penalties. Here's a list of some of the most common flags used in iRacing:
| | |
| --- | --- |
| Flag Name | Description |
| Black Flag | You need to serve a penalty by returning to the pits |
| Blue Flag (with yellow diagonal stripe) | You're about to be lapped by the leaders |
| Checkered (Chequered) Flag | The race is over |
| Disqualification Flag (black with white diagonal stripe) | Your race is over |
| Green Flag | The race has started |
| Meatball Flag | Your car is damaged. Return to the pits for repairs. |
| White Flag | Final lap of the race |
| Yellow Flag | Slow car/s ahead |
Communities
The official iRacing forums are an excellent place to ask questions and get information from other drivers and iRacing staff. However, Reddit has a thriving iRacing community that may provide a second avenue if the first one doesn't give you the help you need. You could also join the Coach Dave Academy Discord channel which is full of information and helpful people.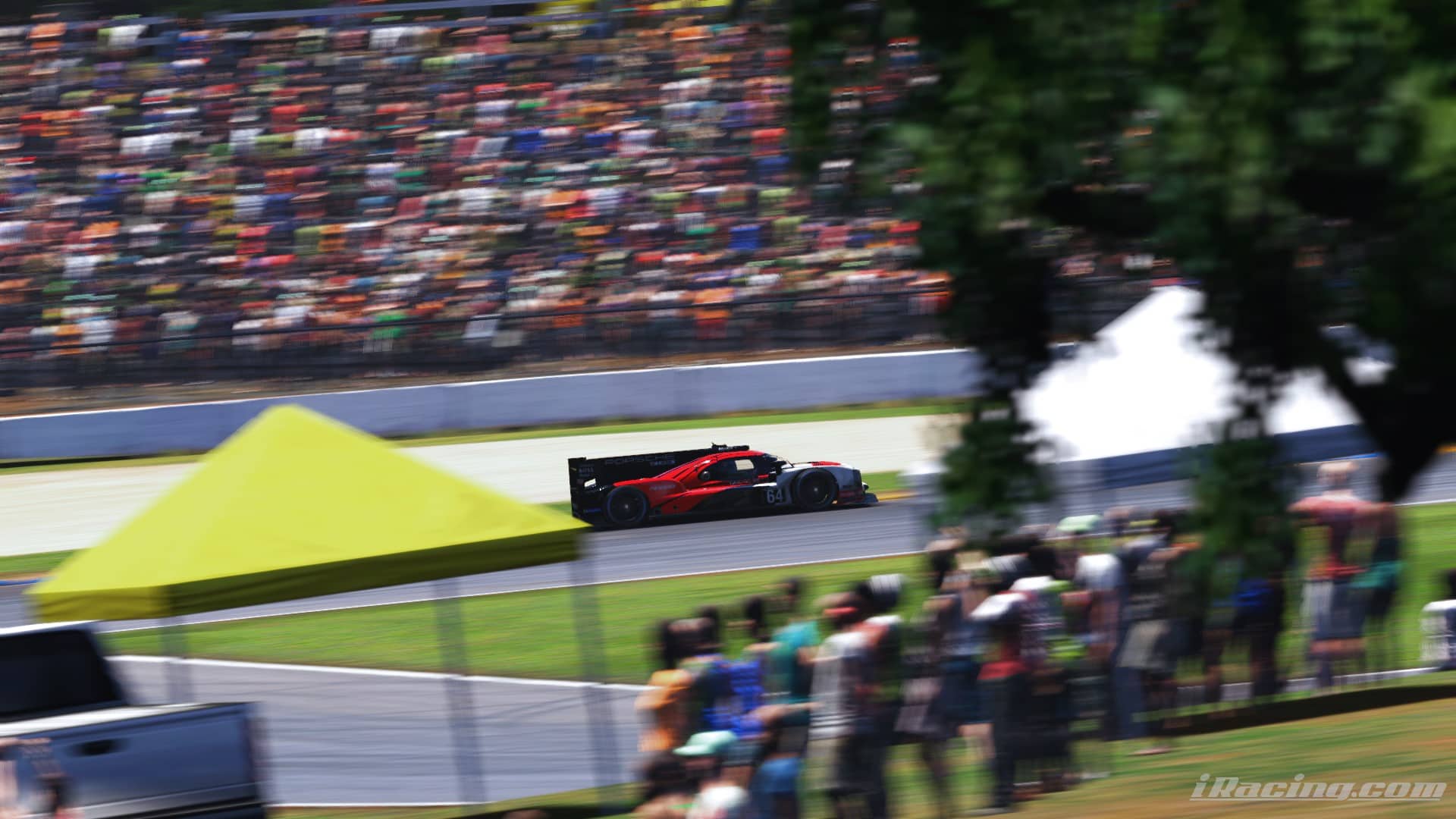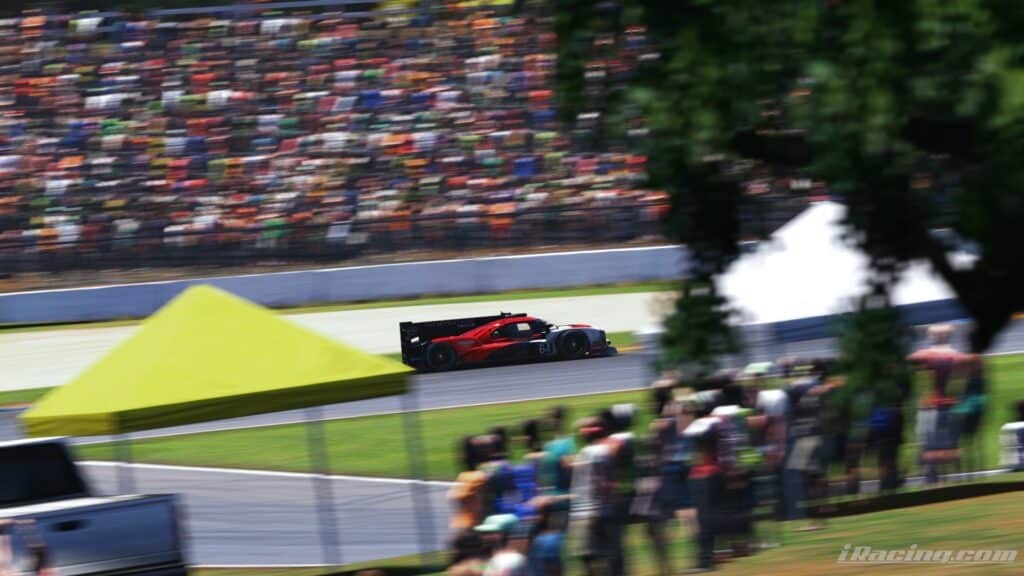 Enjoying your racing
iRacing has a lot of rules and is not easy in the beginning. It can be very intimidating for beginners, and they can get so caught up with trying to keep up their iRating that they tend to forget that they should enjoy racing.
The whole point of iRacing is to race regularly and over time, become a more complete racing driver. You will eventually win races, and if you work at it hard enough, you can start winning championships. The satisfaction of practising, improving laptimes, learning tire management etc and eventually entering and winning a race is immeasurable. Chasing down an opponent, trying to pass them and even going side-by-side through a couple of corners is what racing is about. You can't win every race but you can still enjoy most of them.
Final thoughts
No one is the perfect racing driver. Everyone has something about their driving that can be improved upon. It's therefore essential that you use the various communities to ask for help and maybe even use the coaching services available at Coach Dave Academy. During a session, our expert driver coaches will quickly identify your issue/s and help you improve.
Racing simulators have a steep learning curve; beginners can get overwhelmed quickly, have a few bad races, and leave. Coach Dave Academy is here to support you by easing you into the world of iRacing with some information, advice and support to help get the best out of your iRacing career.